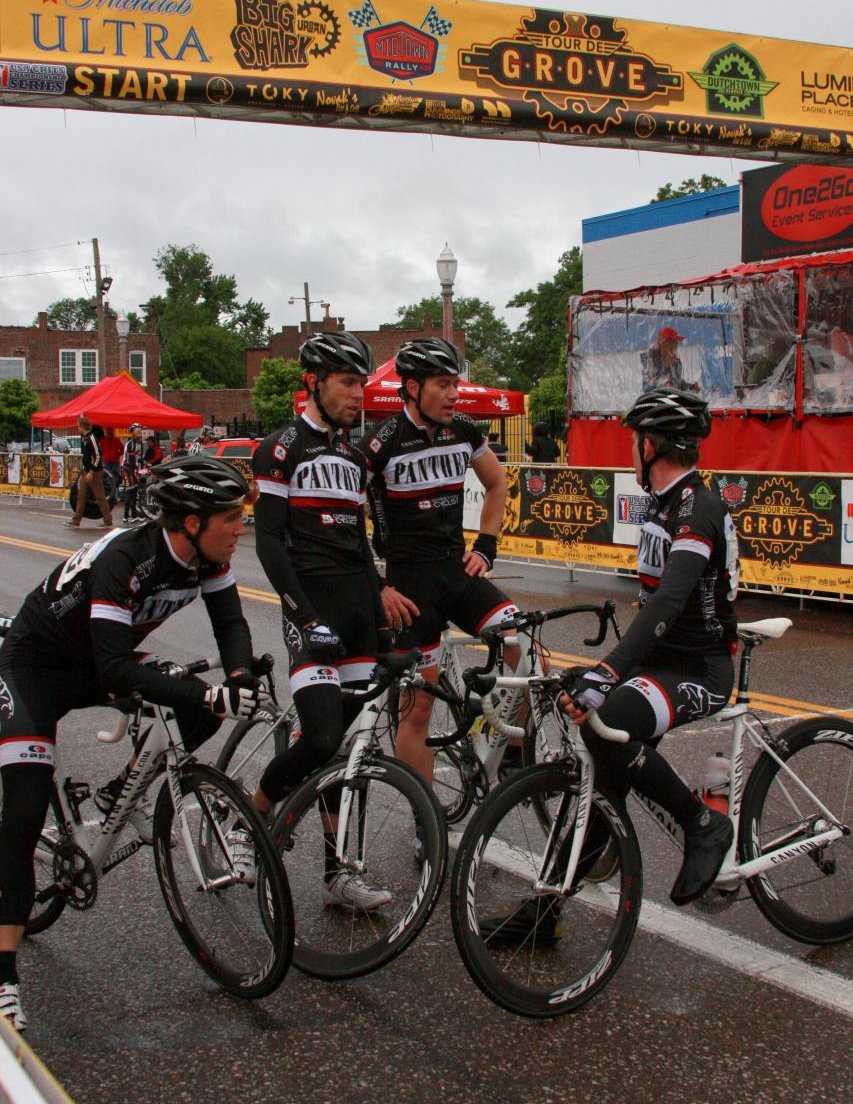 The biggest cycling race in Missouri, the USA Cycling NRC Tour de Grove, rolled through St. Louis this weekend. There were three days of racing, but the big race, the professional cycling race took place in the Forest Park Southeast (a.k.a. The Grove) neighborhood. With Kiwi, Mike Northey taking home the victory, The Grove received news coverage in New Zealand, as well as on the cycling website Velonews and elsewhere.
Having an NRC race in St. Louis is a big deal and despite the weather, the neighborhood businesses really stepped up put on a show. WUMCRC and the Mayor's Vanguard Cabinet transformed several storefronts on Manchester in a "Better Block", giving a little more life to one of the gaps in commercial development on Manchester. There was even a "Staying in St. Louis" frame to record your love for St. Louis, with the first participant being Mayor Francis Slay himself.
With the HandleBar, Randy's Recycled Cycles and ARTCRANK at the Atomic Cowboy, The Grove proved to be the best setting for a professional race in the city. With any luck, the race will return next year and catch a 70-degree sunny May day.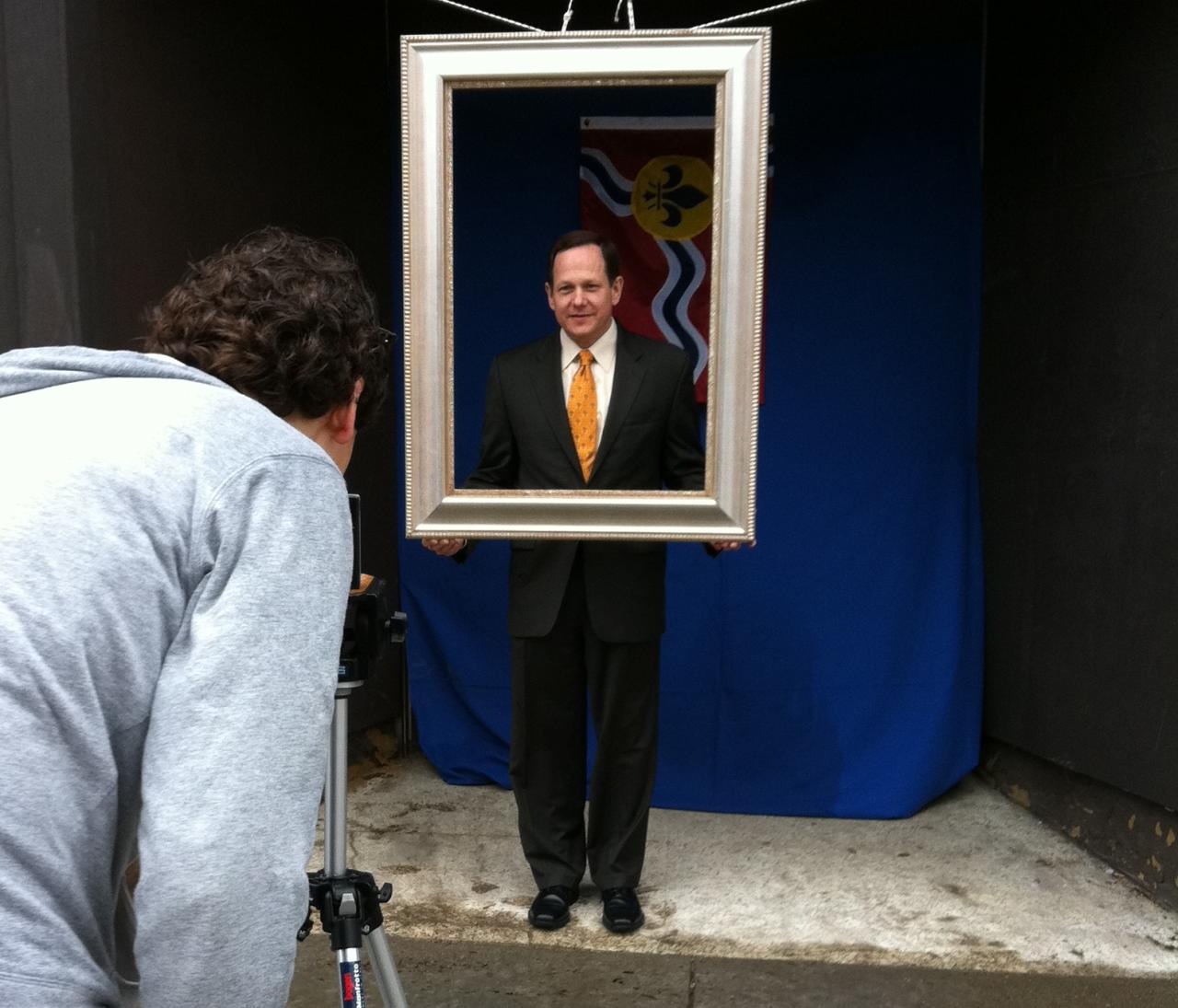 If you didn't get out to see the race, or just spent most of the day saddled up to the HandleBar bar, check out a few photos from the men's pro race. The race itself saw a 10-man break get free a little past the halfway point. The eventual winner had a teammate in the break driving the pace and those who missed the break never quite got the pace together to reel them in. The course had several tricky corners; Manchester/Arco is just more than 90 degrees, Tower Grove just south of the I-64 overpass offers a wicked chicane at pro racing speeds and the final corner is more of a double turn, from Chouteau to Sarah to Manchester. Mastering those final few turns proved to be the winning formula for Pure Black racer Northey.


{the peleton rides west on Manchester Avenue at Tower Grove}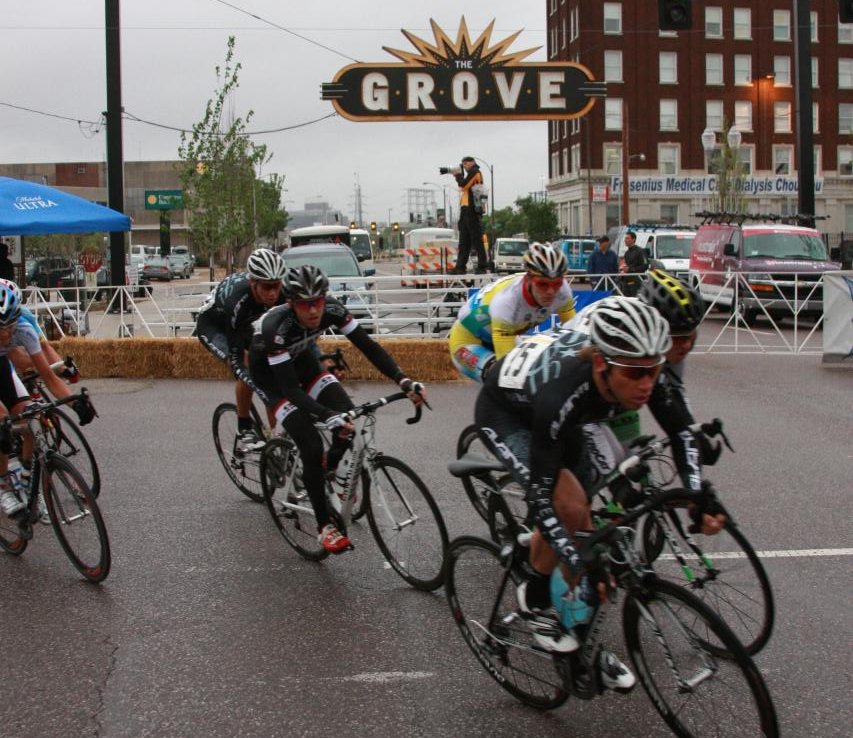 {The Grove sign serves as a backdrop to the final turn on the course}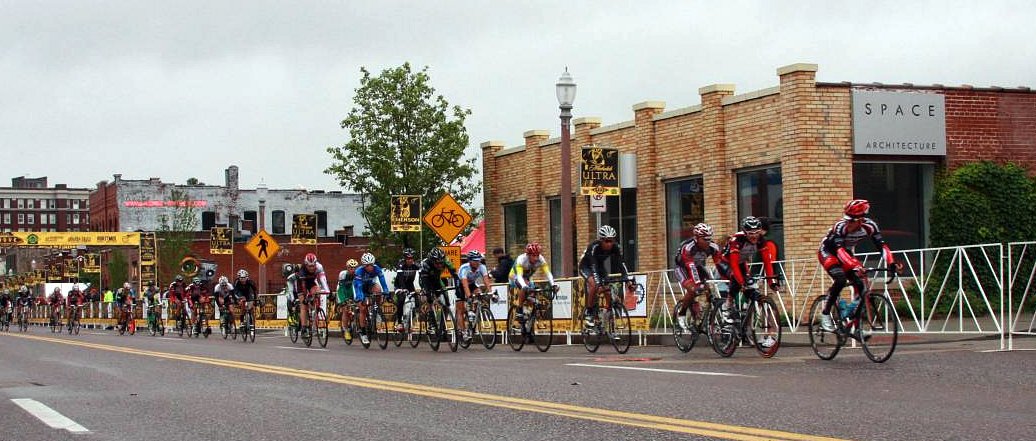 {the riders pass by the SPACE Architects office}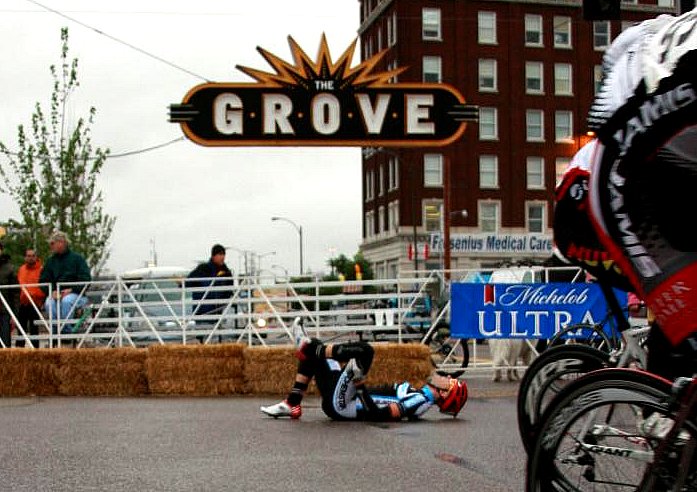 {one rider decides to take the tricky final turn laying down}


{a solo rider tries to create a break early in the race}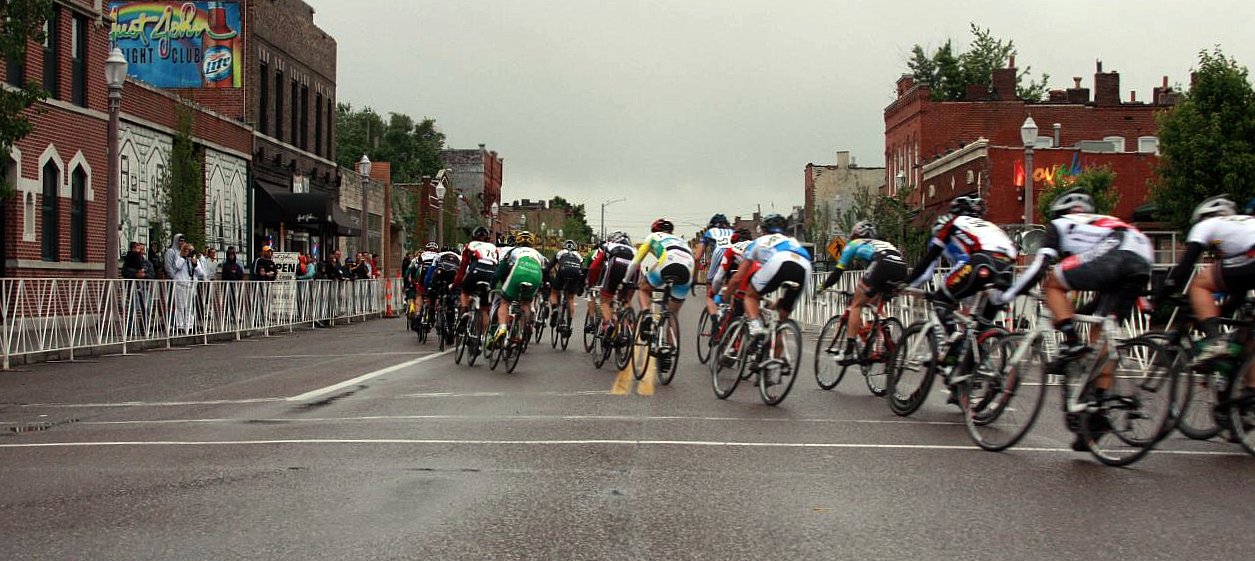 {the peleton in pursuit}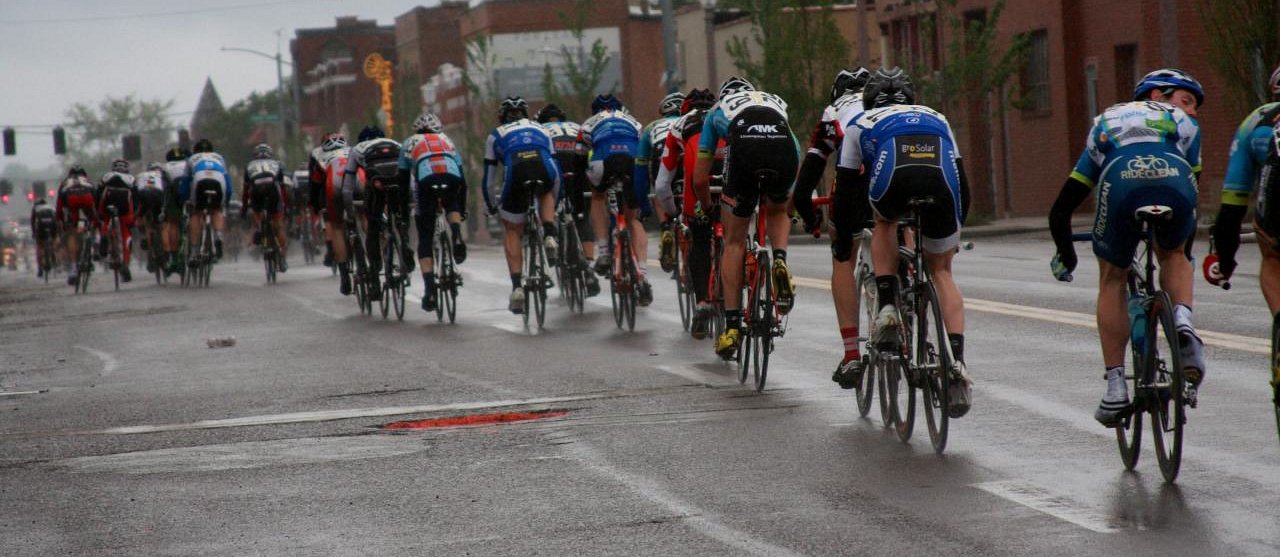 {when stretched to single-file, the riders spanned several blocks}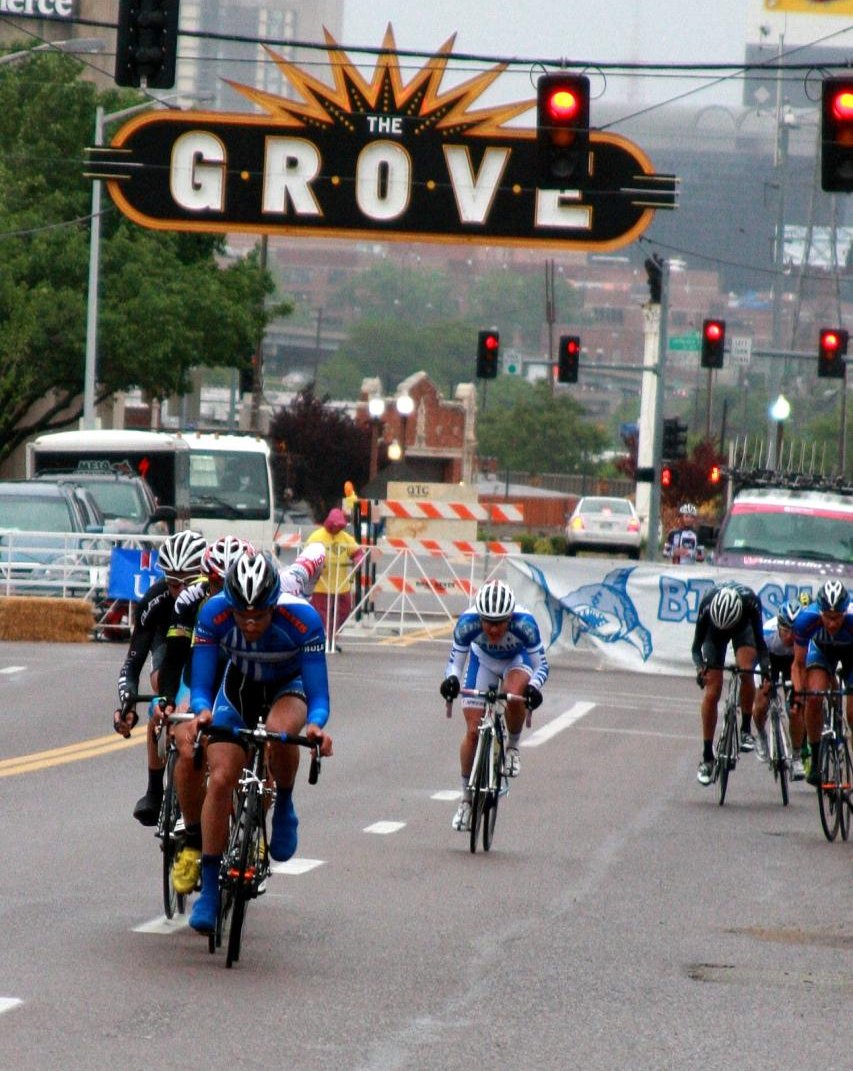 {the break nears completion of another lap}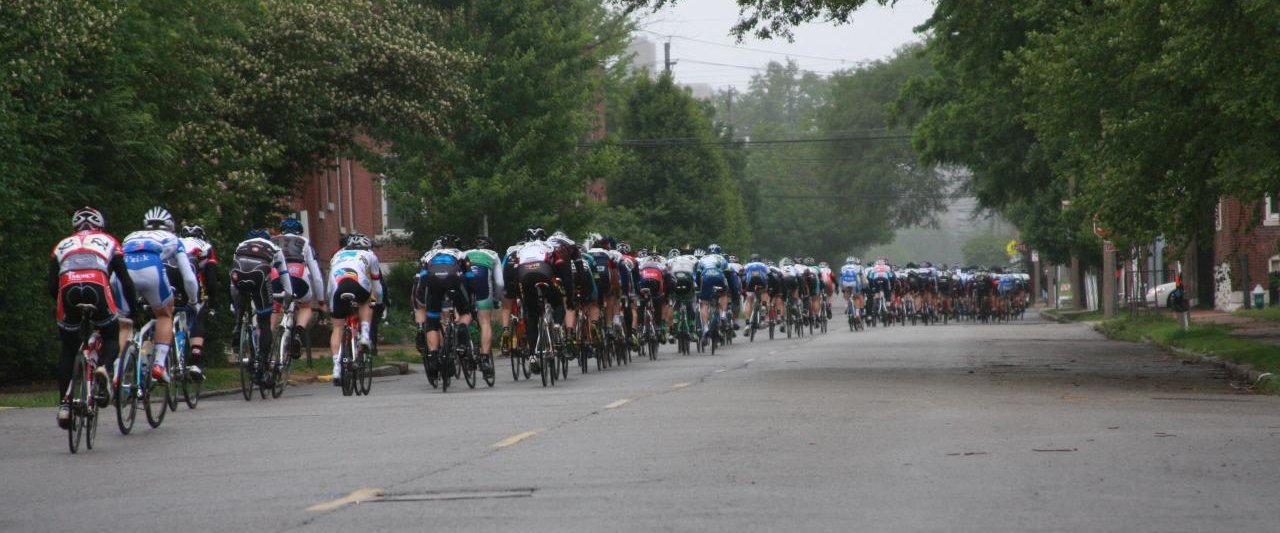 {the race heads north on Newstead in the Forest Park Southeast neighborhood}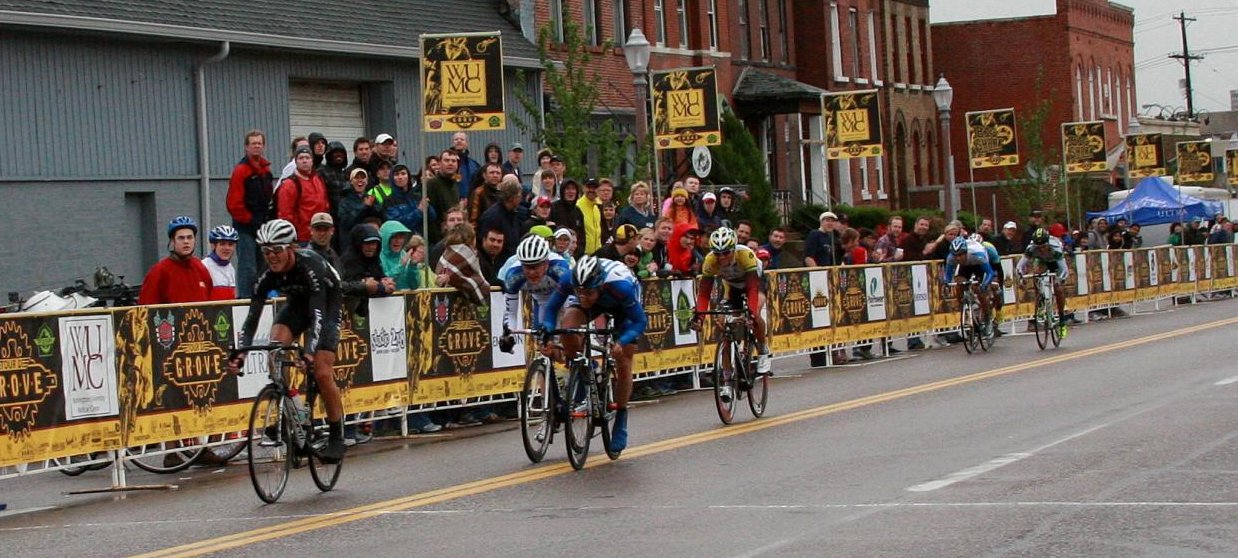 {Mike Northey of Pure Black Racing takes the win ahead of Jake Keough of UnitedHealthcare and Christian Helmig of ELBOWZ Racing}