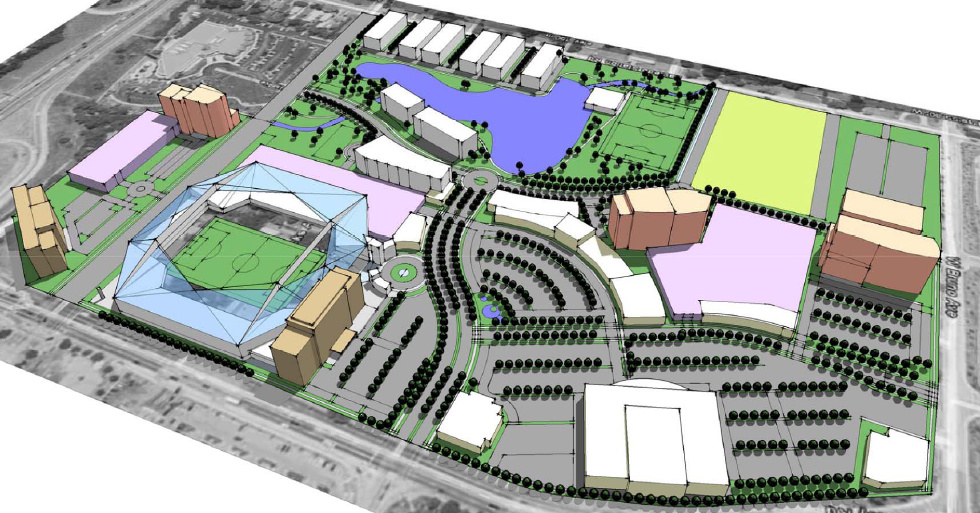 {rendering of United Plaza at the Heights with Hanley Road at the bottom-left and I-64 on the top-left}
18,500 seat soccer specific stadium
250 room full service hotel
150 room select service hotel
400,000 sq ft office and retail development
250 "unique" residential units
I'm not a huge soccer fan, but I would likely attend more Major League Soccer games than either football or hockey. I've been a proponent of locating an MLS team within St. Louis City and close to Metrolink, as opposed to either St. Charles County or the east side. This proposal largely accomplishes that.
Residential demolition is needed at this site. Unfortunately housing on this site has been largely abandoned by homeowners, rehabbers and developers as large-scale development has appeared eminent since before Wal-Mart cleared the neighborhood to the south. Proposals for redevelopment were first reviewed in 2006.
According the proposed site plan the Brentwood Metrolink stop would be less than 1,000 feet from the stadium. The missing component at this site is land for youth soccer fields, a common amenity at other MLS stadiums. 360 Architects appear to be lined up to design the stadium. The firm should be familiar to most sports fans as they've conducted renovations of football facilities at Nebraska and Oklahoma, built MLB stadiums (Oakland for one) and Miami Heat and Wisconsin Badgers basketball arenas and on and on.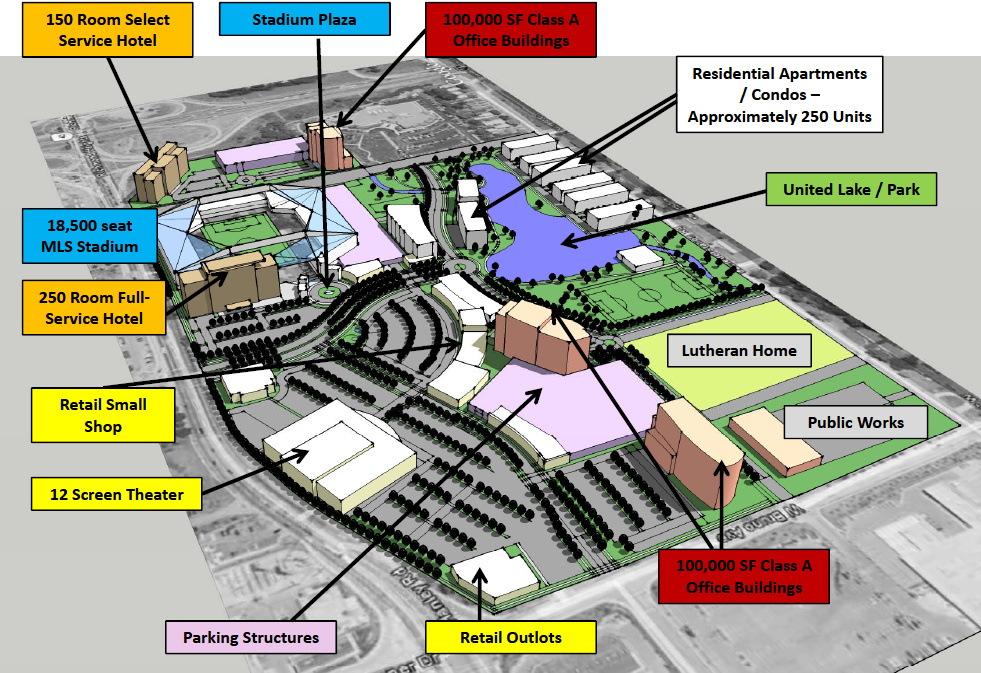 {rendering of "United Plaza" with labeled developments}