{the San Luis as it stands today}

{a rendering provided by the Archidocese of a parking lot to replace the San Luis}
This is what the Archdiocese would like the northeast corner of Taylor and Newstead to become. Yes, a surface parking lot. Many urbanists in St. Louis have been covering this issue including Paul Hohmann over at Vanishing STL. Jeff and Randy Vines have also been leading the preservation cause at noparkinglotonlindell.com. The Archdiocese is now officially applying for a demolition permit and the San Luis is on the agenda for the June 22 Cultural Resources Office Preservation Board meeting. See the agenda here.
The San Luis has been an interesting issue to follow. The building itself has merit, especially to those who dig mid-century modern architecture. To those (including me) it's just smooth! Then there are those who likely wouldn't mind seeing the building go IF it were to be replaced by like or greater density – a possibility the Archdiocese says may exist in the future depending on the market. With the number of large surface lots further west on Lindell there's a strong likelihood that a surface lot will stay just that for decades.
Of course the fight is also symbolic. If St. Louis does not celebrate, protect and demand density in the most dense, lively neighborhood in the city then there seems to be little hope for our other neighborhoods. So do your part and help save the San Luis: E-mail Lyda Krewson or tweet her up on Twitter @LydaKrewson.

{another rendering of the surface lot from the Archdiocese}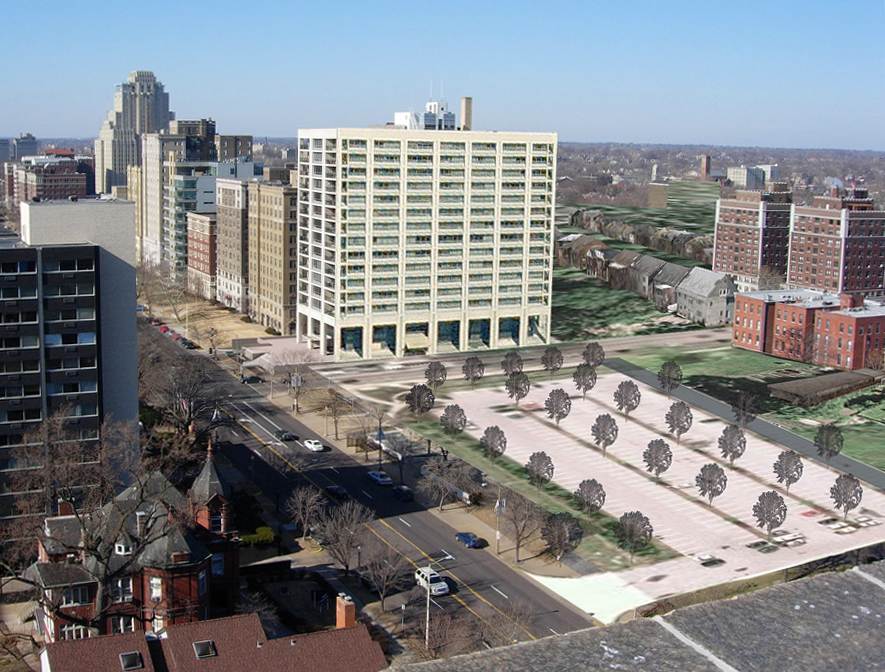 {what a surface lot may look like – photo credit: Vanishing STL}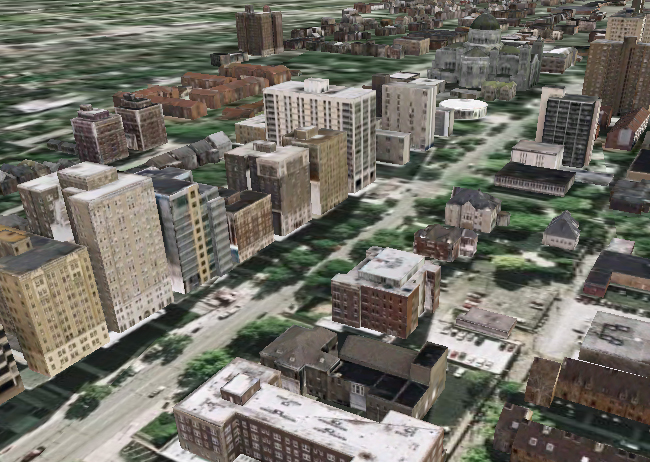 {the Lindell street wall before the proposed demolition – photo credit: Vanishing STL}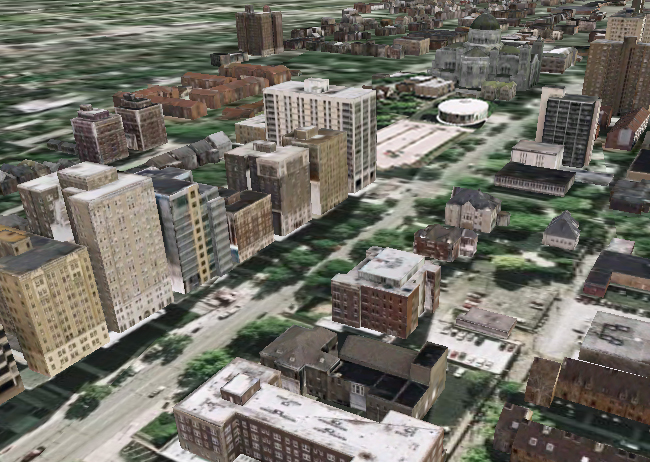 {the Lindell street wall after the proposed demolition – photo credit: Vanishing STL}