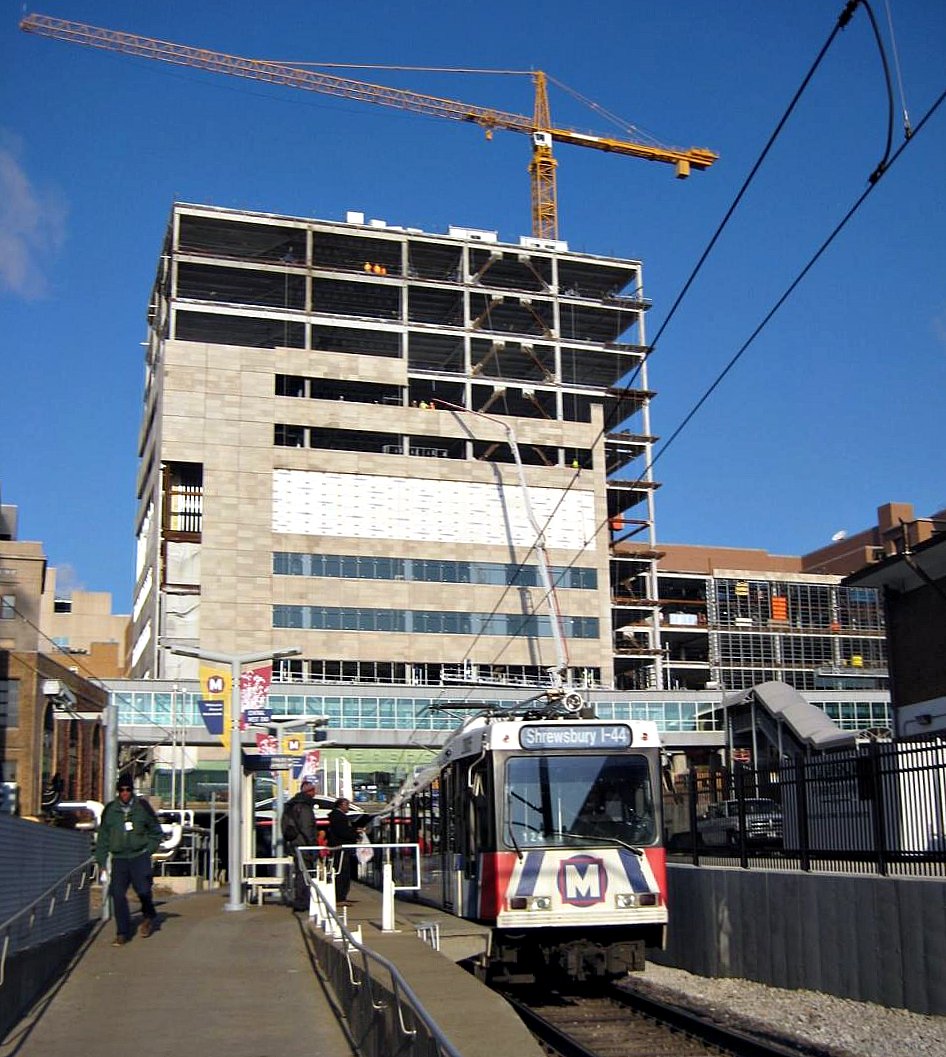 What's the purpose of a mass transit system? Reduce road congestion. Increase air quality. Increase mobility for individuals. Would free ridership reduce auto use and air pollution? Does free ridership increase mobility metro area residents? Of course. It's time to make Metro a fare-free system.
In 2003 we spent $350M constructing the Page Avenue extension – the equivalent of 8 years of free ridership on all Metro buses and trains for all 2.8M people in the region. More than $300M in public money was used to build the Edward Jones Dome, nearly 7 years of Metro free ridership for everyone.
The recent budget crisis at Metro has once again brought the issue of mass transit funding to the forefront in the St. Louis region. This conversation should be welcomed. While some ask for fare increases and decreased public funding, this course is harmful to the economic future of the region and counter to the purpose of a mass transit system. A fare-free system would likely see ridership increase 50% or more.
Free mass transit has been shown to increase ridership above what one would predict using basic elasticity relationships. This is because in addition to the real cost of the ticket, there are a psychological cost of finding a location to buy a ticket, having cash or correct change, remembering to validate, completing a roundtrip in less than two hours, being checked for a valid pass, etc.; each of these acts as a disincentive to ridership. Additional mass transit riders create demand for transportation oriented development, requiring people to use their cars less, further decreasing traffic on existing roads and further adding to walkable environments.
Only approximately 20% of a mass transit agency's budget is produced by fare collection. In the same way that state and federal gasoline taxes fail to cover the cost of highway construction and maintenance, requiring significant subsidies, mass transit is not self-funded.
From New York to Washington people are beginning to understand why a fare-free mass transit system makes sense: The Wall Street Journal, Los Angeles, New York, more here.
Twenty percent of Metro's $220M annual budget is $44M. This is not a small sum, but is small relative to many of our other projects, TIF subsidies and other regional spending.
Of course there are other options to pay for a fare-free system. The region could charge employers (businesses, government offices, universities, co-ops, etc.) $1 per employee every day that he or she travels to the workplace. This works out to a one-time "wage increase" of 12.5¢ per hour. That's not very much. If regional employers would commit to mass transit in the mode of Washington University and fully subsidize employee travel we would be there.
The region could also implement a 1% sales tax to fund mass transit. We could redistribute spending on roads. We could also end the wasteful use of TIF for retail development, a practice that distorts commercial development and produces zero net gain for the St. Louis MSA (report here). We should also ensure that the system is useful and require retail developments to make accommodations for mass transit (bus turnaround/stop, walking connections to Metrolink, etc.) or pay a fee to build accommodations elsewhere.
It's time we recognize that Metro Bus and Metrolink are important to the future of St. Louis and utilize local, state and federal funding sources to create a fare-free system. After all, what is the purpose of a mass transit system?