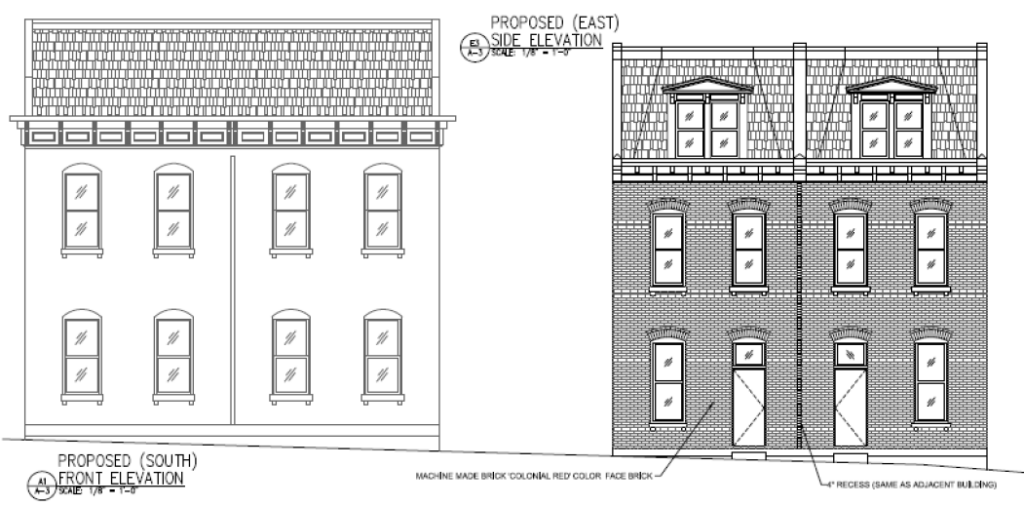 A $250k building permit was submitted for two townhomes at 2325 Menard St aka 1027-29 Lami by 3301 Pestalozzi LLC/Orlando Askins in the Soulard neighborhood. The Preservation Board considered the proposal for preliminary review at their Feb 28th meeting.
The Preservation Board moved to approve the design as presented at this Preliminary Review with the conditions that the siding on the east elevation and rear of the building be 4" cementitious lap siding ; and that the Cultural Resources Office review and approve final design details, exterior materials and colors; and that the applicant meet with the Soulard Restoration Group one time. The motion was made by Board Member Richardson and seconded by Board Member Allen. The motion passed 5-0, with Board Members Allen, Robinson, Hamilton, Richardson, and Weber in favor of the motion, with Board Member Killeen and Chair Callow abstaining.

Minutes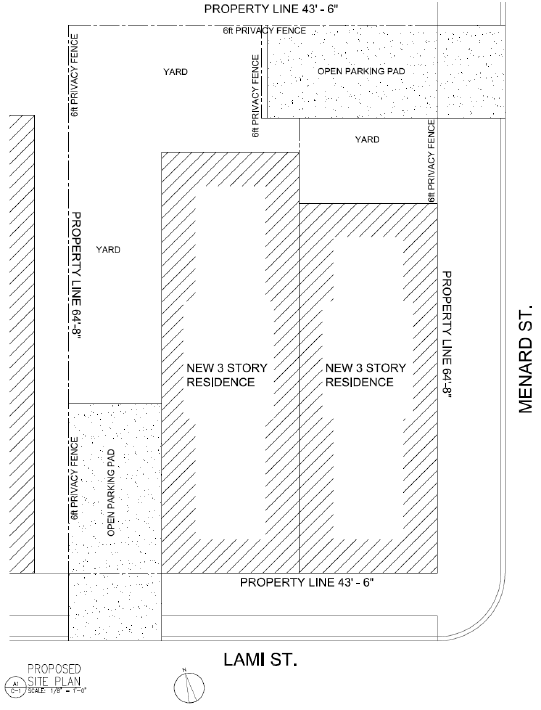 There would be two curb cuts, one on Menard and one on Lami for parking pads. An earlier plan considered June 2021 had a wider building along Lami with garage doors facing Lami.