A 42-unit mixed-use residential building is proposed at the corner of Grand and Lafayette in the Tiffany neighborhood of St. Louis. Planned is a five-story building with 95,000 square feet of community amenities, retail space, and 42 residential units across three floors. The development aspires to be the Tiffany neighborhood's central hub and sets forth a precedent for reinvesting in the city's urban neighborhoods outside the Central Corridor.
Previous Proposal
The planned mixed-use building lies in Saint Louis Midtown Redevelopment Corporation's area, and overrides a previous proposal that called for a gas station and C-store. That plan would have awarded four vacant parcels, one large vacant corner, to Quiktrip. Public response demanded alternatives to the gas station and convenience store here. This proposal is a visualization of what the vacant corner at Grand and Lafayette could be.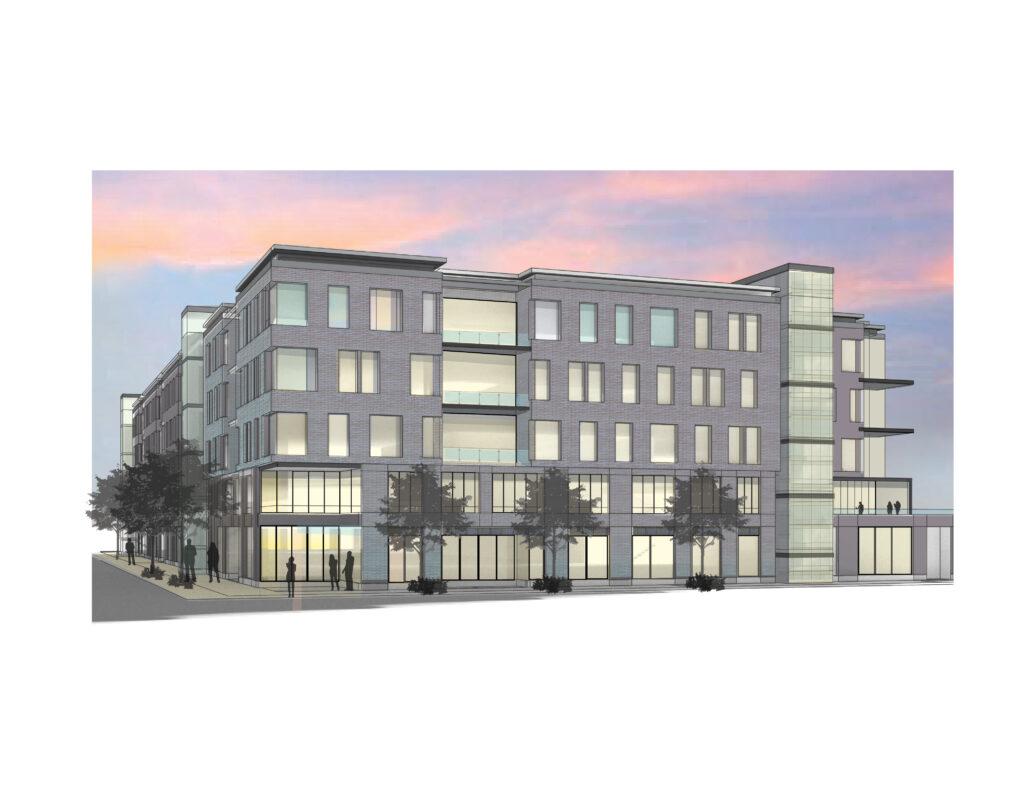 Design
The building design includes approximately 33,000 square feet of retail space across two floors. The southern corner, at Grand and Lafayette, could support a two-floor restaurant, bar, or event space and would offer views of the Compton Hill watertower and mid-rises facing South Grand. The northwest corner is designed for a smaller two-floor restaurant or bar concept that is within walking distance to the Tiffany neighborhood.
Other features include a second floor courtyard with a pool, and expanded public access, as well as parking for residents.