This is the 5th installment in my Gentrification Series. I started with discussion of the definition of gentrification, a relatively new word coined in 1964. We moved on to Botanical Heights to look at a neighborhood with two different attempts at change. East of Thurman Avenue you have resident removal and demolition of nearly all the buildings….textbook displacement and urban clearance, not really gentrification in my opinion. We moved west of Thurman Avenue for Part 3 discussing a more wholistic, sustainable approach to rebuilding a city and challenging the notion that this is textbook gentrification on display. Part 4 included consideration of local academic writing and an interview with Dr. Todd Swanstrom, Professor in Community Collaboration and Public Policy, and Graduate Director for Political Science at UMSL.
Part 5 was to wrap up with all I've learned and explore whether my latest neighborhood of ten years (Fox Park) is gentrifying or gentrified. It's the perfect place to take it all in, heck even Redfin, predicted in 2017 that Fox Park was the hottest neighborhood in all of St. Louis (and the suburbs, because the small town of Maplewood, MO was second). Writer and realtor Tamika Evans had this to say about Fox Park:
"After losing significant population in the 1990s, Fox Park is now one of the fastest-growing south city neighborhoods in St. Louis. It's home to small community businesses, local restaurants and is bordered by popular St. Louis neighborhoods such as Compton Heights, Tower Grove East, McKinley Heights and Benton Park. The Fox Park Historic District was entered in the National Register of Historic Places in 1985 and became a City historic district in 2006. The area has rich architectural styles that include Italianate, Second Empire, Eclectic Revivals and Arts and Crafts homes.
— https://www.redfin.com/news/the-hottest-neighborhoods-of-2017/
It took me awhile to get to this point. Remember, this is a hobby, so my writing on this website is always on the back burner. In addition, my interview notes with a friend who has owned property and lived here since 1979 were lost.
Most importantly, I knew I had to sit down with DeSales Community Development, the CDC working in Fox Park and other parts of St. Louis since 1976. I don't know how a neighborhood is ever to retain affordable housing and new construction and expensive rehabbing of 100 year old homes without a non-profit CDC. They are a valuable neighborhood asset like no other.
Further, Dr. Swanstrom recommended a book that has several mentions of Fox Park within its enlightened chapters.
Writing was further delayed due to more required reading.
So, this has drug on much longer than I wanted. But, this is a fascinating topic, and one I think is misunderstood and politicized with negative outcomes and factions formed. I wanted to put my stamp on it from a more neutral, man on the street perspective.
This became a long-winded post, so much more than I ever expected when I started this series.
Therefore, I've chosen to break these final assessments and explorations into several posts as not to bore a reader with a tome of thoughts and opinions. Hell, I can barely take it all in, how are you supposed to?
So I'll publish these conversations and considerations into several posts.
Fox Park From 1979 to the Present – A conversation with Chris Barton
Perspectives from DeSales Community Development – A conversation with Tom Pickel
Entries from "The Divided City" and my personal thoughts.
My family's take – A summation of ten years raising a family in a rebounding neighborhood.
The latter will include my daughter's take on the matter. She has been my walking buddy for so many years and she had a section on gentrification in a recent high school class. She blew me away with her opinions and very real talk on the matter. If she'll let me, I'll put this out there as well. Generation Z will deal with this topic head on in their lifetimes.
First, some demographics data on Fox Park to frame who lives here and what trajectory we are on.
If you are not familiar with Fox Park, it is a largely residential neighborhood with good intra-neighborhood opportunities for storefronts and businesses, most vacant. Some long vacant properties have recently rebounded, becoming local favorites.
But, there is also a mix of former and current industrial uses in the southern section of the neighborhood. But for the most part, Fox Park could largely be described as residential.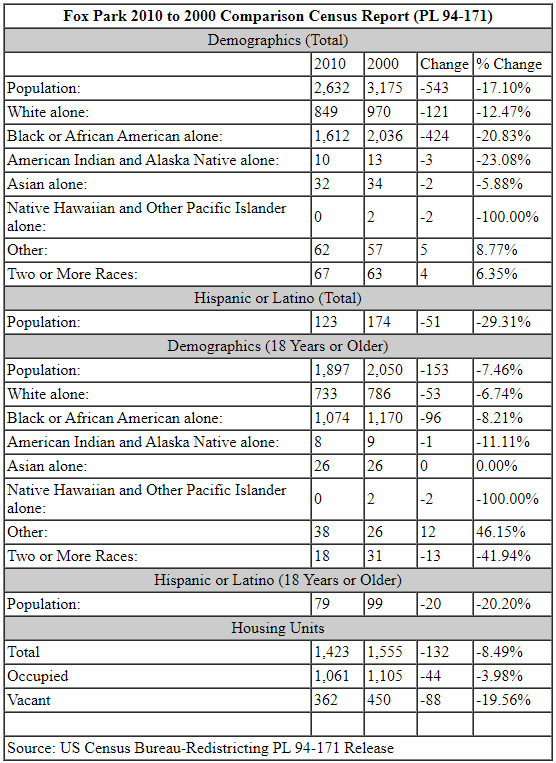 The downside of this data is we lost 17% of our residents from 2000 – 2010. The good news, we had a decrease in vacant properties to the tune of ~20%. Racial shifts occurred in that timespan as well where Hispanic/Latinos were down 29%, blacks were down 21%, whites down 13% and Asians down 6%.
Total housing units counted were down 9% showing a loss of available residences, and occupancy was down 4%.
I think we will see increases in occupancy and more whites in the 2020 Census count, but that is merely subjective from walking around. I will discuss both of these in interviews with DeSales Community Development.
Throughout these next few posts, keep in mind the core definition of gentrification:
displacement (usually low-income)
New high end offerings that only appeal to a certain echelon of society (read: monied/yuppie ideals).
Fox Park has undoubtedly experienced change in my ten years here. Frankly, almost everything has changed.
We used to get mailers on the regular: "We buy junk houses", "We pay cash for homes"; this is how it starts.
Now we get glossy portfolio mailers from big realty companies talking about average sale prices and listing prices. It is mind blowing how the market has changed. All for the better of course for those who are owners. These mailers are personalized with our names and branded with neighborhood places, some of which we were personally involved in bringing.
Homes selling for $245,000 – $365,000 in Fox Park? Some hate it some love it depending on your lived experience. This is why it's a worthy topic to explore.
Overall, Fox Park has seen ups and downs on home sales in recent times.
As mentioned, I will stick to the dictionary definition of gentrification, but everyone has a different perspective, and that is fascinating.
Here's just one that stuck with me on Twitter from a boomtown (San Jose, CA) perspective. Yeah, we don't share this kind of market, but it's important to expand your lens:
The next post will include the perspective and lived experience of a friend I've met who has lived here since 1979.