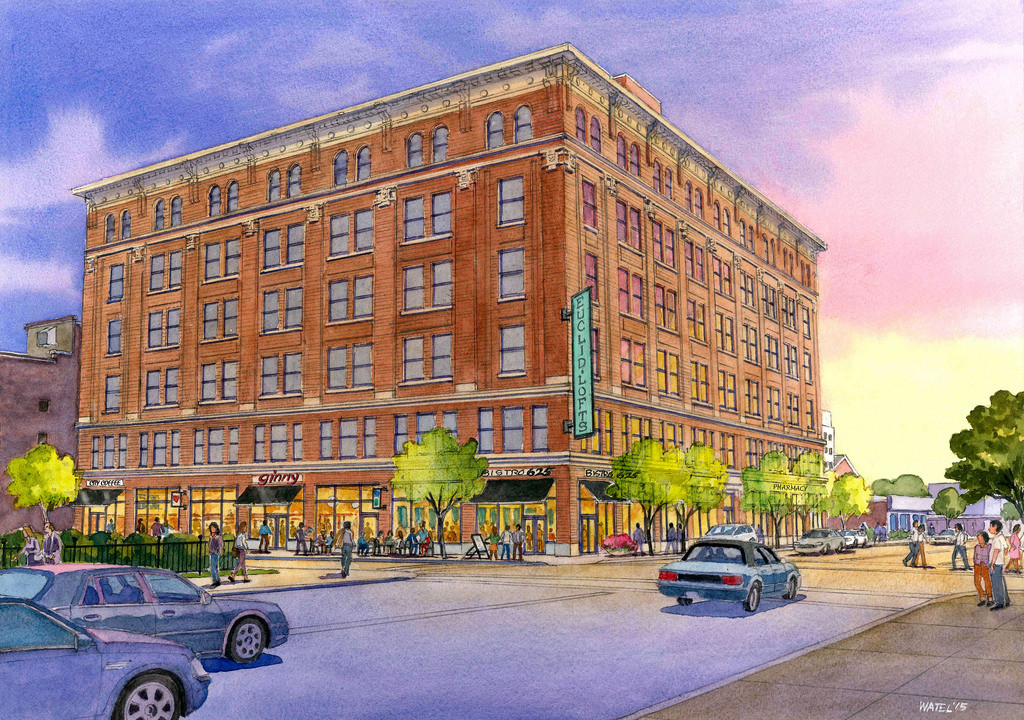 Cullinan Properties plans to convert the partially vacant Euclid Plaza Office Building at 625 N. Euclid Avenue into mixed use residential. Retail and office use will continue on the lower level with 87 luxury loft units above. The investment is aimed at stretching the Central West End's Euclid bustling restaurant and retail corridor northward to Delmar Blvd.
Cullinan Properties, LTD bills itself as a full service real estate development company. Founded in Peoria in 1988, Cullinan also has offices in Chicago and St. Louis and has over $1 billion in completed projects. Locally, they are a driving force behind the Streets of St. Charles development.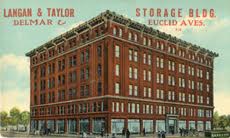 Oliver Pierce Langan built the structure at 625 N. Euclid (4900 Delmar) in 1911 as a warehouse for his Langan & Taylor Storage and Moving Company. An avid moterer at the time, Langan had another warehouse for storing automobiles. Raised in Collinsville and educated in Collinsville and then St. Louis public schools, Logan lived in the St. Regis Apartments on Lindell Blvd.
The building was renovated for office use in the 1970s and became known as a rabbit warren of tiny spaces. At that time, the Union-Sarah West Economic Development Corporation demolished the buildings across Euclid in order to provide a parking lot for the building. Ownership has changed over the years and recently included Pete Rothschild and Bob Wood.
Rothschild Development is building 33 new apartments above an historic building two blocks east on Olive. Successful high end residential at Delmar and Euclid bodes well for the revitalization of the Fountain Park neighborhood across Delmar. Completion is targeted for Spring 2016.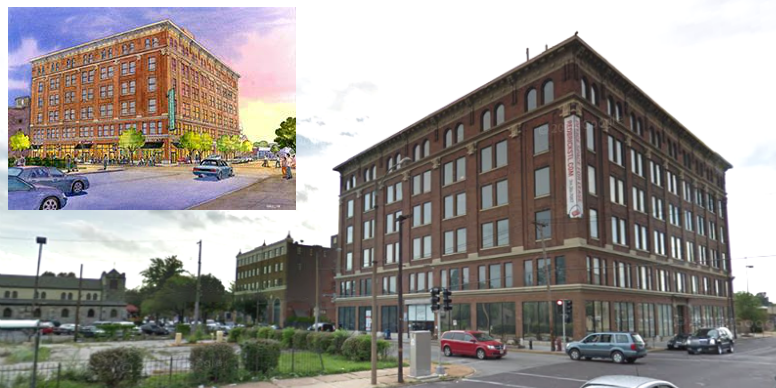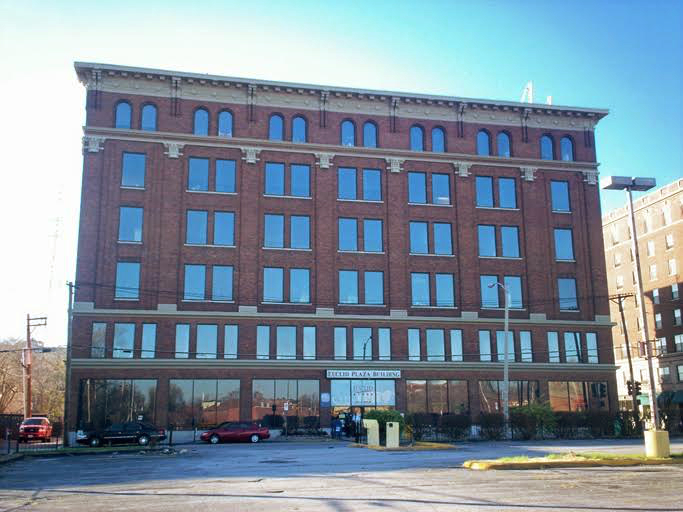 _____________________
*added image 7/22/2016