A new real estate listing by Alexander Realty shows four new townhouses are proposed for construction atop a prominent vacant lot in Soulard–the corner of 9th and Soulard. The lot at 1719-33 South 9th Street–actually four parcels–has been vacant and cleared of buildings since the 1980s.
This stretch of 9th Street hosts the popular iTap bar, Epic Pizza and Subs, Mission Taco and is just one block south of Soulard Market. It is something of a "Main Street" for Soulard, so it is surprising that development has eluded this lot for so long. Still, time will tell if this high-end residential product planned for the site will come to fruition in what can be a rowdy (and mostly commercial) corner of Soulard.
Below is a rendering of the proposal to build four new townhomes on the lot: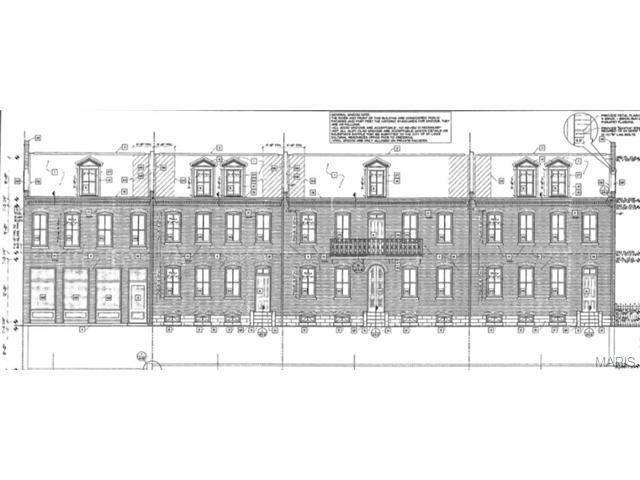 And here is a site plan:
Click here to see a real estate listing while it is still active.