Four historic city school buildings are among the contenders for the 2015 Missouri Low Income Housing Tax Credits (LIHTC). Annual applications for the credits far exceed the allotted funds, and so competition for the awards can be steep. Four school conversions in St. Louis City stand out for their potential to reuse these significant monuments to our city's shared story.
The Clark School Apartments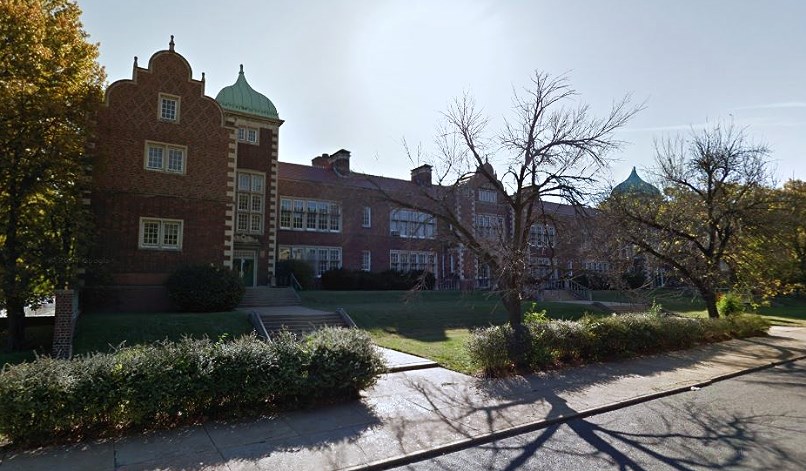 Sage Wightman wants to renovate the William Clark School, 1025 N. Union Blvd, into sixty-five elderly apartments. The building was designed by legendary St. Louis architect William B. Ittner and sits next to Soldan International Studies High School, also an Ittner design. An Edwardean masterpiece in its own right, the historic structure forms an essential part of the stunning architectural ensemble that is Union Blvd between Delmar Blvd and Vernon Ave. The Clark School is contributing structure to the Mount Cabanne – Raymond Place Historic District.
The renovation of the existing building will include some new construction. Monthly rents would range from $400 for a studio to $650 for a two bedroom apartment. The developer has requested $700,000 each in state and federal LIHTC.
Intrada Lofts (at The Banneker School)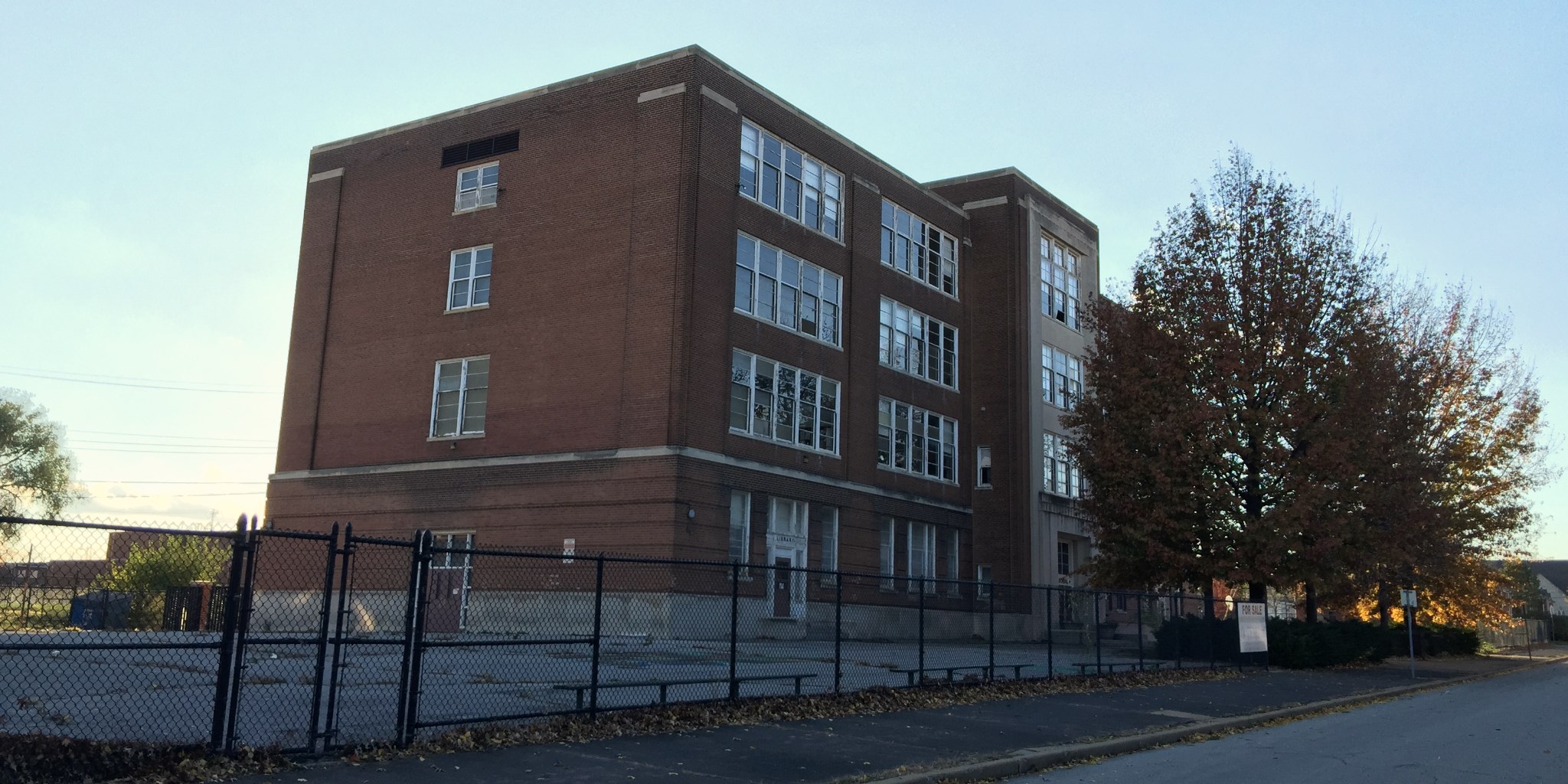 The Vecino Group LLC of Springfield, Missouri has resurrected their stalled plans for Intrada Lofts, this time at a new location five blocks west of their former site.* They now are zeroing in on The Banneker School, 2810 Samel T. Shepard Drive, just north of Washington Ave and two blocks west of Jefferson Ave. The developer envisions a total of forty-six apartments in a mix of studio, one bedroom and two bedroom units. They are requesting $423,000 in state LIHTC with a match in federal credits.
Vecino Group recently completed renovation of 4011 Delmar into Freedom Place–sixty-eight affordable apartments for veterans.
Formerly known as Colored School Number 5, the Banneker School was relocated to its current site in 1932. The present structure dates to 1939. The Banneker School received attention nationally and internationally in the late 1950s for it chief role in the Banneker District of urban elementary schools then under the leadership of innovative educator Samuel T. Shepard.**
Harrison School Senior Apartments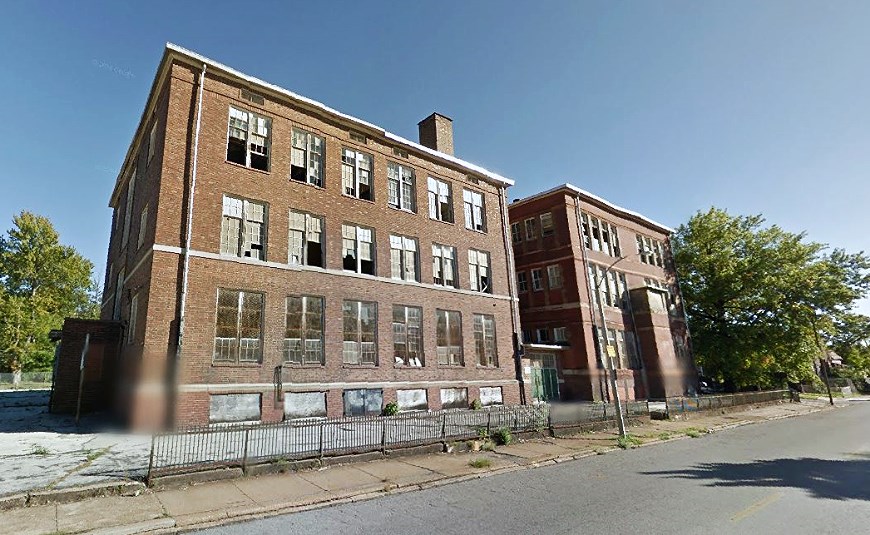 HS Developer LLC hopes to renovate the Benjamin Harrison School, 4242 Fair Ave, into thirty-eight one and two bedroom apartments for seniors. Monthly rents would range from $534 to $620. The developer is requesting a $200,000 MHDC HOME award as well as $348,185 in LIHTC each from state and federal sources.
The romanesque revival building was designed by August H. Kirchner and built in 1895. Additions from 1899 and 1909 were designed by William B. Ittner. The school is listed on the National Register of Historic Places. A planned 2008 renovation–which also would have used LIHTC–never materialized amidst the economic downturn.***
Walnut Park (School) Senior Apartments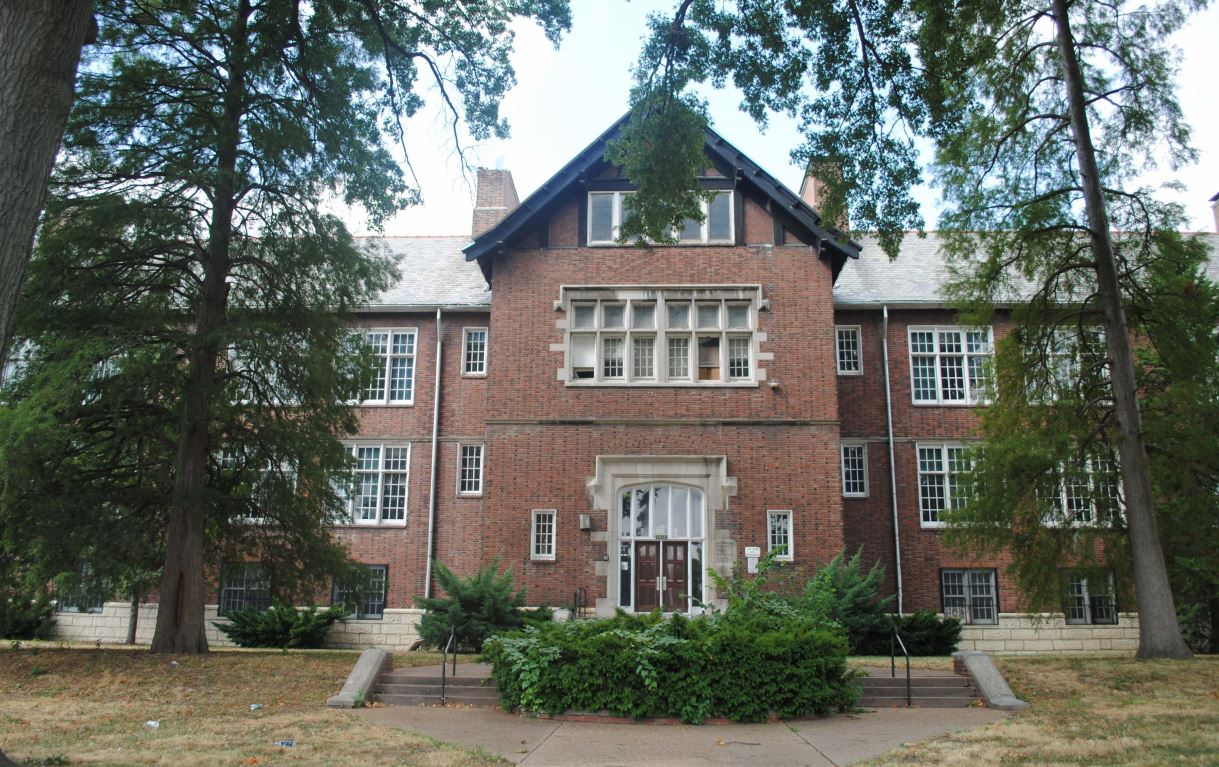 Missouri Housing Partners hopes to convert the historic Walnut Park Elementary into forty-six one bedroom and eight two bedroom elderly apartments. Located at 5814 Thekla Ave at Riverview Blvd just south of Calvary Cemetery, this school was also designed by the renouned William B. Ittner. The 58,000 s.f. structure was built in 1909. The building is in the Jacobethan style and is listed on the National Register of Historic Places. It faces Unity Park.
Monthly rents would range from $555 to $595. The developer is requesting $583,000 each in state and federal LIHTC.
According to news reports, the St. Louis Public Schools had twenty-two building on the market over the summer. Yet these four projects are far from certain. While their benefit to the architectural and cultural fabric of the city is significant — and though they would be of great benefit to their Central Corridor and North City communities — each of these projects is vying against dozens of competitors for the 2015 LIHTC awards. Awards are not expected until this winter.
*57-Unit Intrada Lofts Planned for Downtown West
** John Aaron Wright, Discovering African American St. Louis: A Guide to Historic Sites, 33.
***Harrison School Slated for Rehabilitation