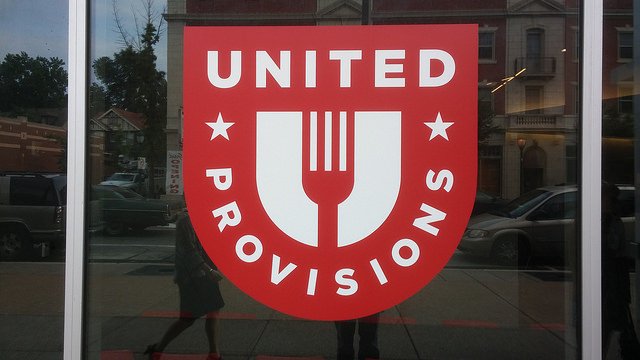 For a long time now, the most desired amenity for many people living near the vibrant Delmar Loop has been a grocery store. We're now just four days from the August 11 opening of United Provisions in the $80M Washington University Loop Living project. nextSTL has been following the project from its first mention in early 2010. Recently, I was able to join a preview of the grocery and eatery. Ownership behind Global Foods in Kirkwood will run the grocery, and food mogul Ben Poremba of Salume Bedu and Olio & Elaia is overseeing prepared food.
Eat-in options are extensive: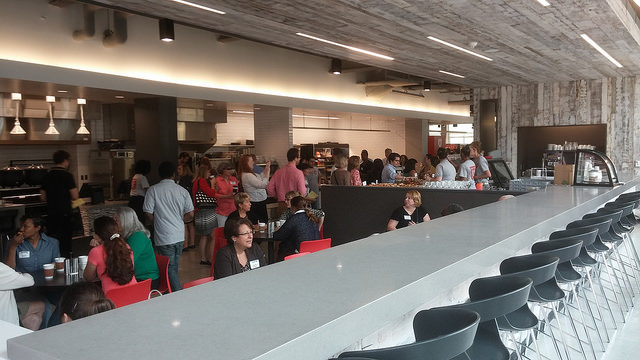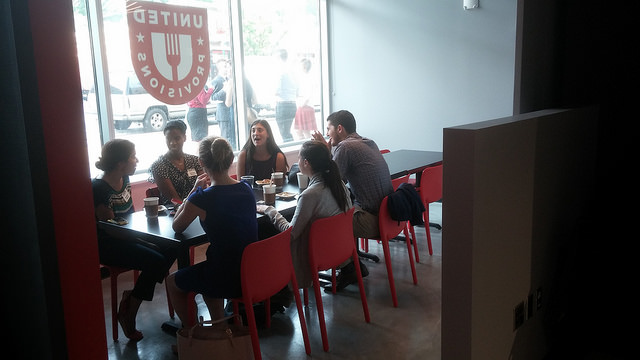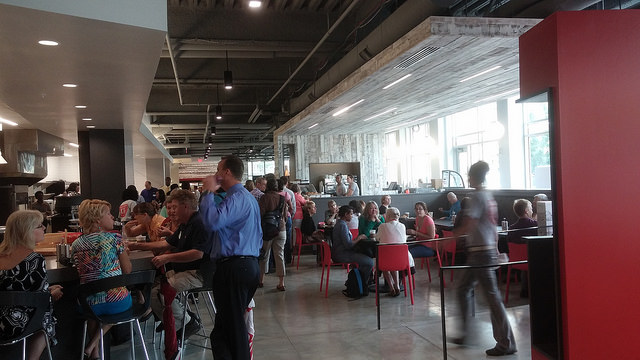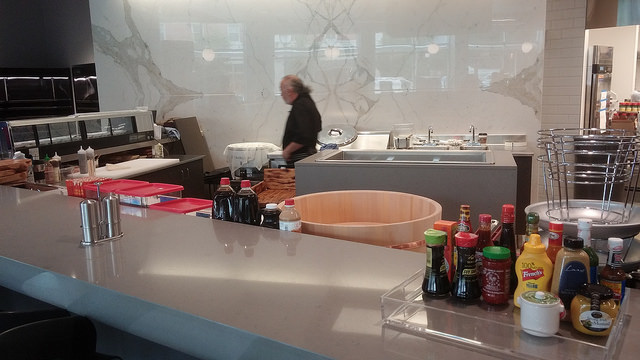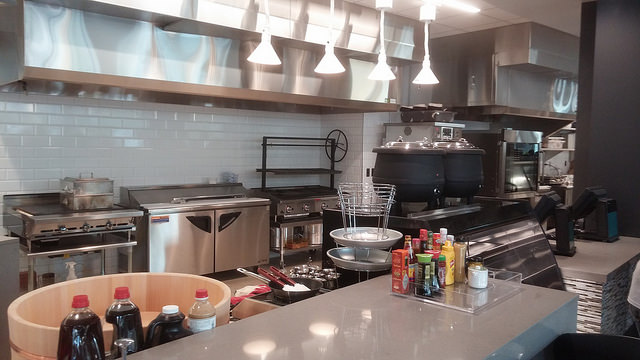 A solid cheese and deli selection will no doubt be popular: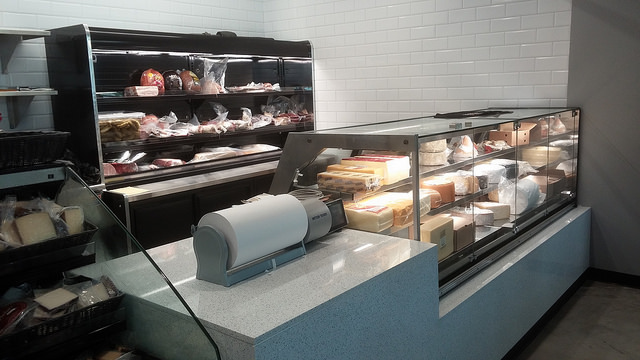 And there's a full grocery with all the essentials: toothpaste, toilet paper, cleaning supplies, Urban Chestnut beer…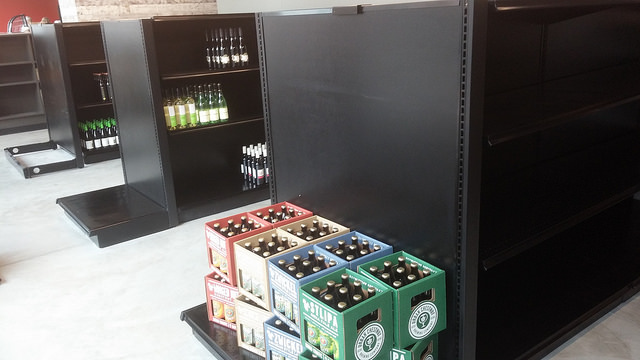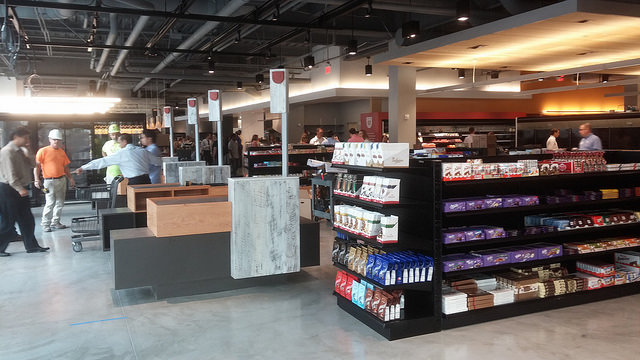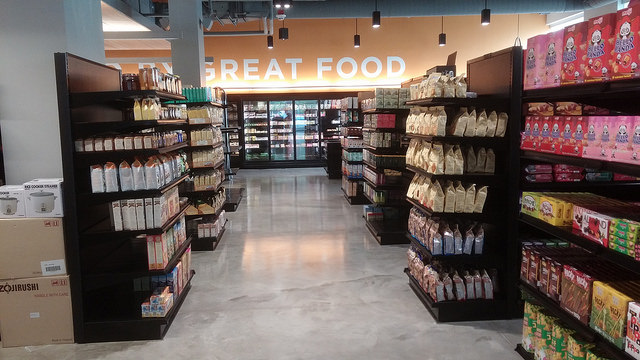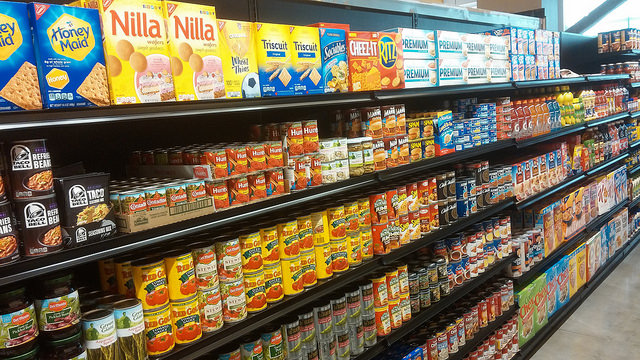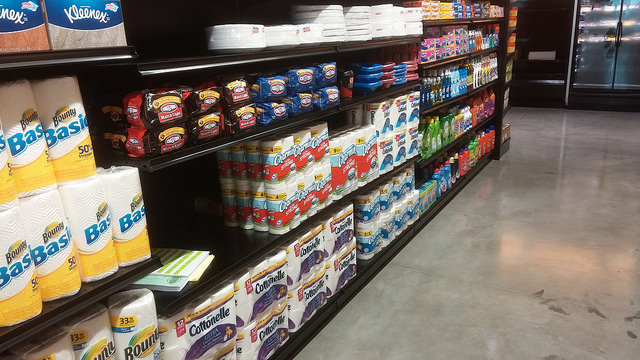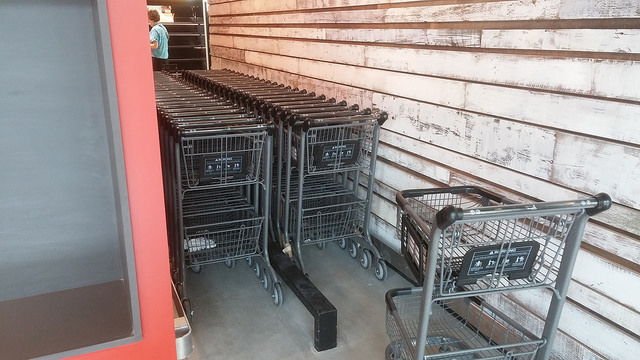 The frozen and refrigerated section is large as well. They've fit a lot into a relatively small space.