Red-hot solar energy company SunEdison, the former MEMC Electronic Materials, is moving their corporate headquarters across the Missouri River into St. Louis County. However, the burn that St. Charles County will feel could have been much more severe. SunEdison Semiconductor will remain at their longtime St. Peters campus.
The solar company will occupy the top two floors of 11-story Riverport Tower in Maryland Heights. Last week SunEdison signed an 11 & ½ years lease with the property owner Duke Realty. Terms of the lease were not disclosed, but the Duke website lists $22.00 as the rate for available rentable square footage in the building.
The new space, approximately 57,000 sq. ft., will be traversed by up to 200 company workers daily. According to a SunEdison representative most of those employees will be staff from the company's finance, human resources, and legal departments.
Built in 1991, Riverport Tower is located in the 500-acre Riverport Business Park along I-70. Conveniences within the park include a 176 room Holiday Inn, a service station, and a daycare facility.
The lease-agreement with SunEdison, for Duke, nearly makes up for a substantial loss the commercial real estate firm suffered early this year. In January, pharmacy benefit management company Express Scripts announced they would not renew their lease for space on the fifth and sixth floors at Riverport Tower.
Since 2003 Express Scripts occupied approximately 60,000 sq. ft. in the polished red granite postmodern office building. Other Riverport Tower tenants include GMAC Insurance, financial service provider Altisource, and Canon Group Company OCE North America.
The New York Times featured a story regarding SunEdison's resurgence earlier this month. Though the company announced layoffs for 100 in February, The Times lauded CEO Ahmad Chatila and company board member Steve Tesoriere for spurring a turn around.
SunEdison is also emerging as a favorite pick of Wall Street investors and prognosticators alike. Shares have skyrocketed the past twelve months, rising nearly 200 percent. Additionally, the company is currently running hundreds of solar projects. These include, the newest, a 20-year deal announced today to provide electricity to Southern Nevada Water Authority. Plans call for SunEdison to build and operate a 14-megawatt solar plant in Clark County, Nevada.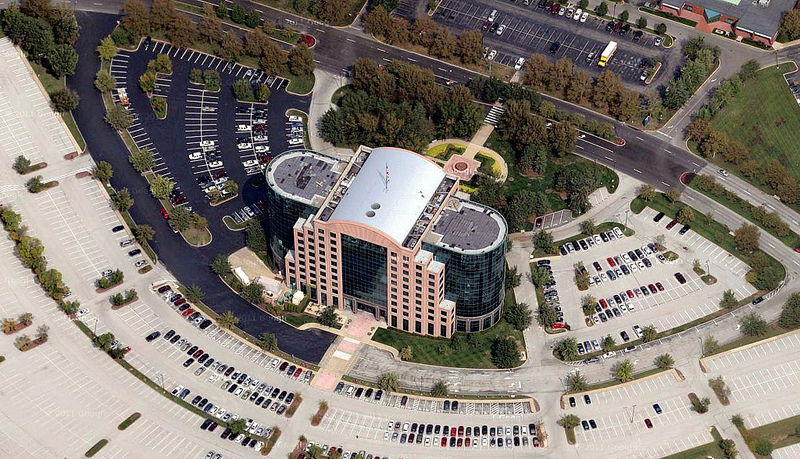 {Riverport Tower, Maryland Heights}