140 years after the first crossing at St. Louis opened, the Stan Musial Veterans Memorial Bridge opened to great joy and fanfare Saturday. Runners and bikers took to the bridge in the morning, then pedestrians after noon. A ribbon cutting was held, emceed by Dan McLaughlin featuring numerous politicians, the Secretary of Transportation, governors, senators, congressmen, and a MoDOT and IDOT official. The speeches were kept mercifully short by the cold weather. The event was capped off by a short parade lead by the Color Guard and the Budweiser Clydesdales.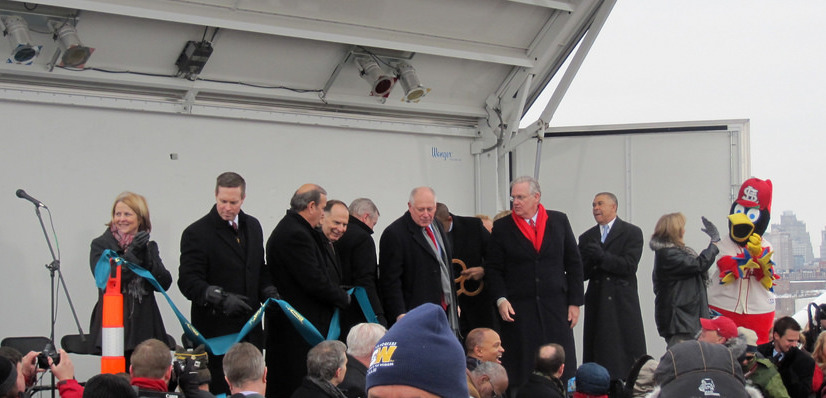 With an eagle flying over head, Walking the bridge, just like when walking under the Arch, the awe of it all touches your soul. America can build great things.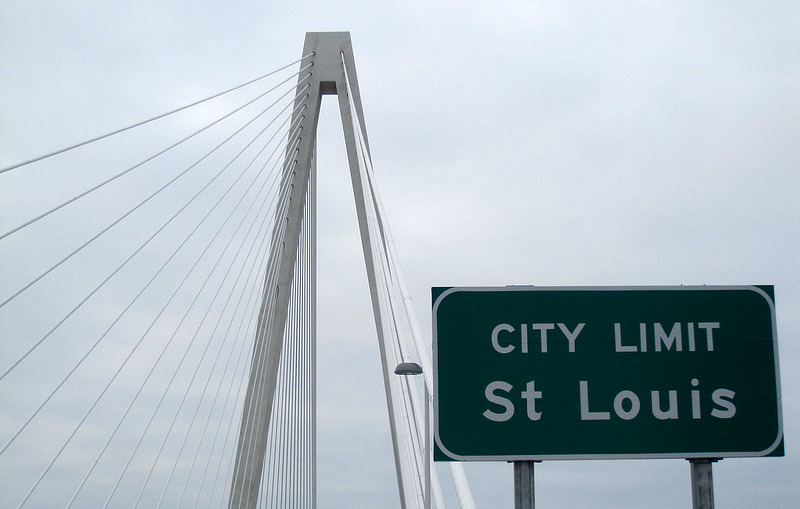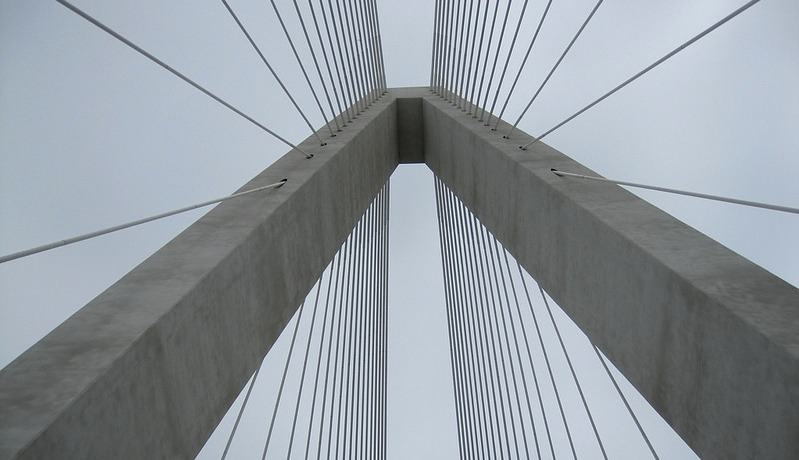 While we know we are capable, we must look past the grandeur and carefully consider how much, what type, the location of, and how to pay for our infrastructure needs and wants. In my field of engineering we always prioritize. Given our time and budget what are would likes and what are must haves? What will be the biggest bang for the buck? How do we best connect our places with the rest of the country and the world? Perhaps bigger and more isn't always better. Perhaps the human scale is more productive than the grand scale.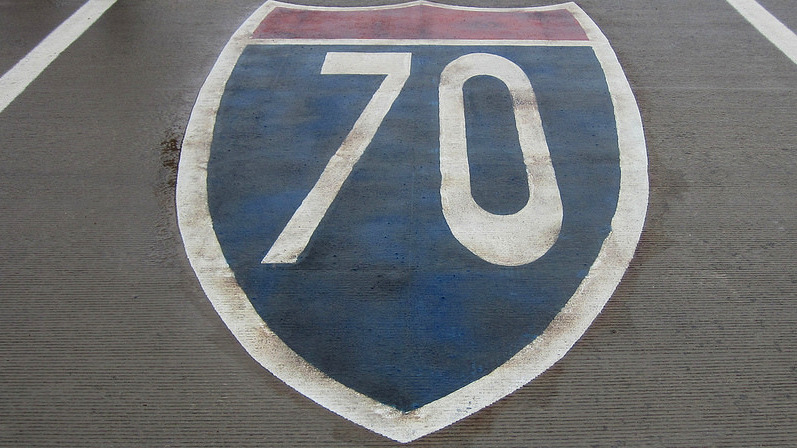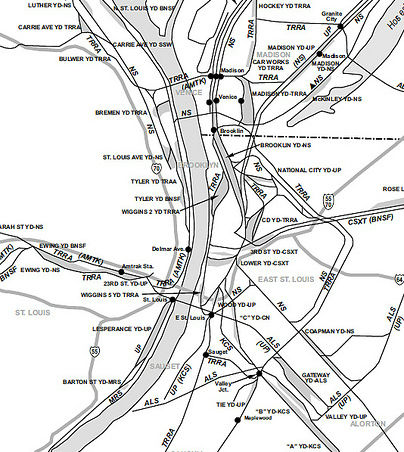 The new bridge carries I-70. We will now see its impact. Will its landing north of downtown spur development? Will traffic counts drop so much in the depressed and elevated sections that keeping them becomes an obvious "would like?"
The next must have for the region will be a new railroad bridge. Our newest rail bridge turns 100 years old in 2017. The Merhchants Bridge, while double-tracked, is only allowed one train at a time. The MacArthur is often congested. I suggest a four track bridge just north of the MacArthur with two tracks for passenger rail capable of being electrified and two tracks for freight. How to pay for it? Hopefully a deal between USDOT, MoDOT, IDOT, and the railroads can be struck. Can we afford it? As with all these things we should consider is costs and rewards against all the other things we want.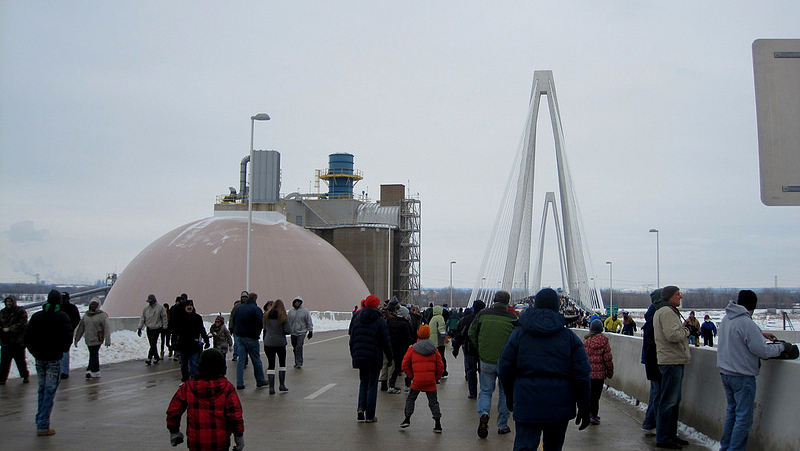 It was a great day. The public came out in force to see the this great addition to the skyline and pay tribute to its namesake.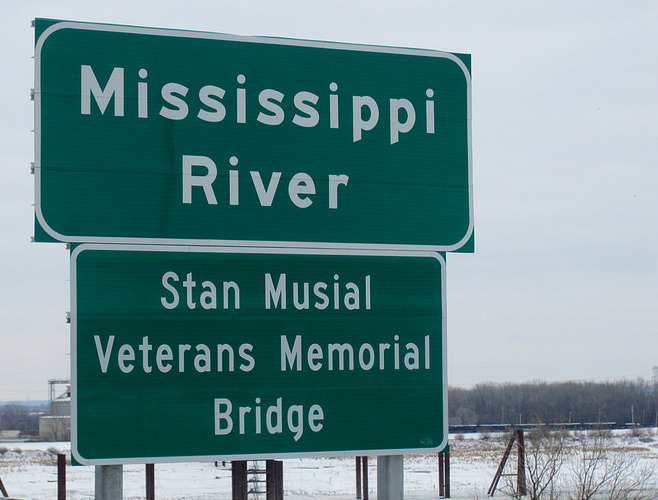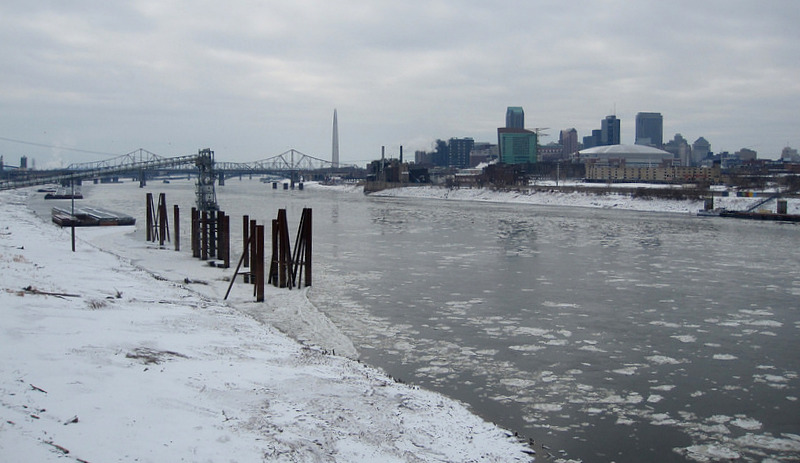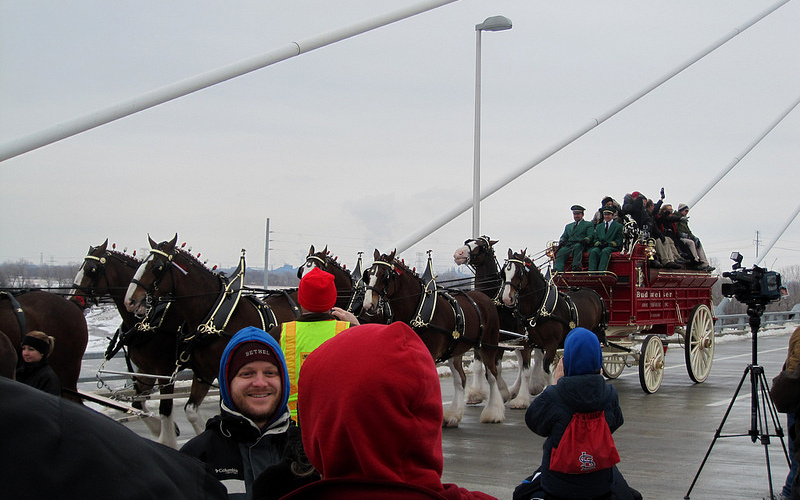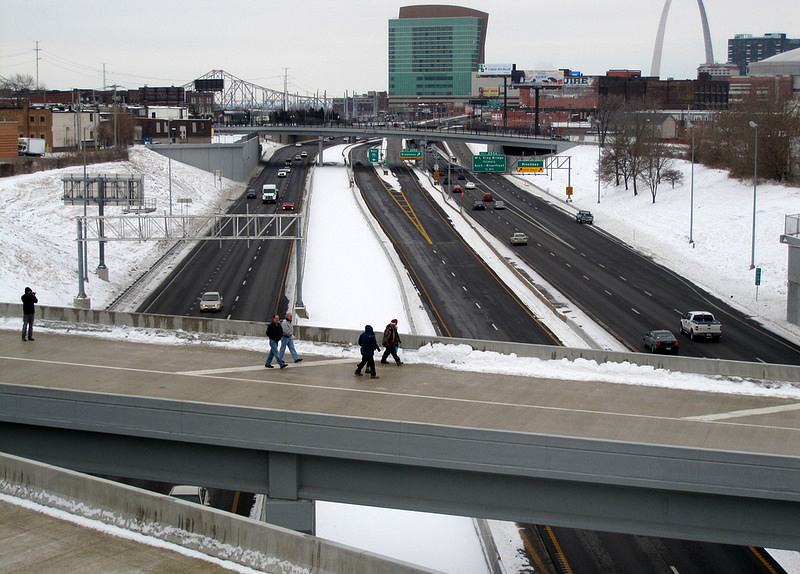 Images from Mark Groth, St. Louis City Talk: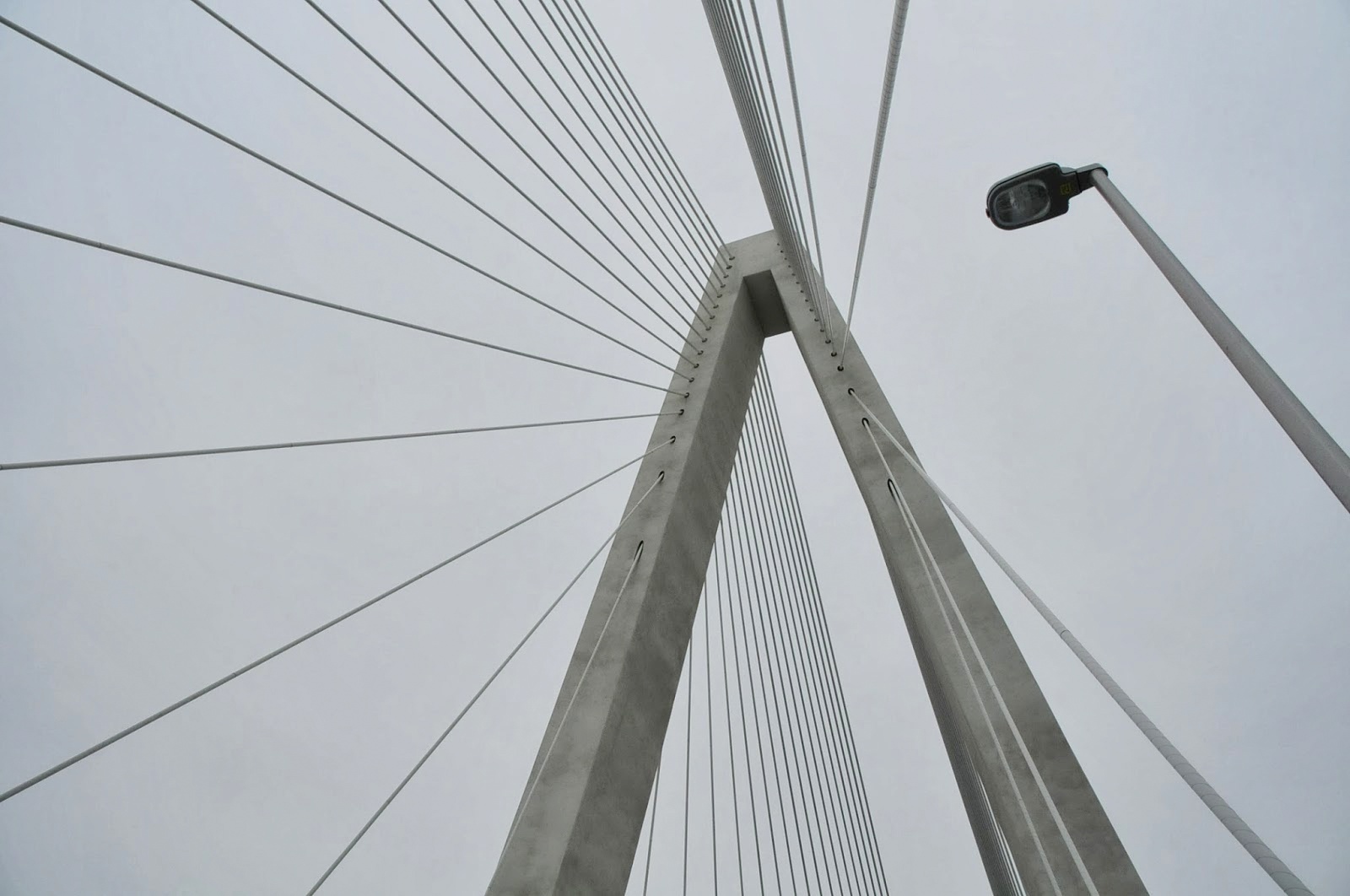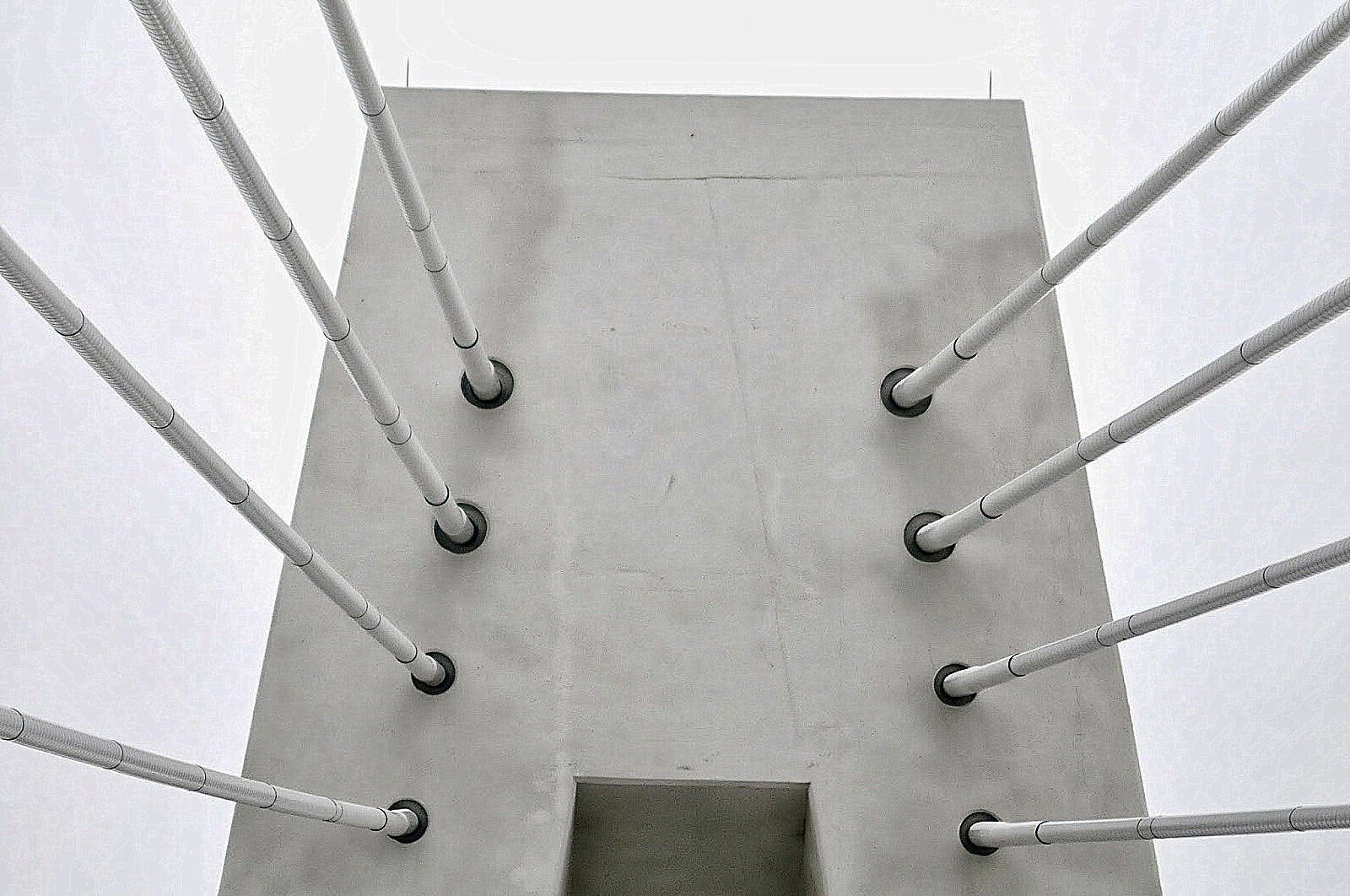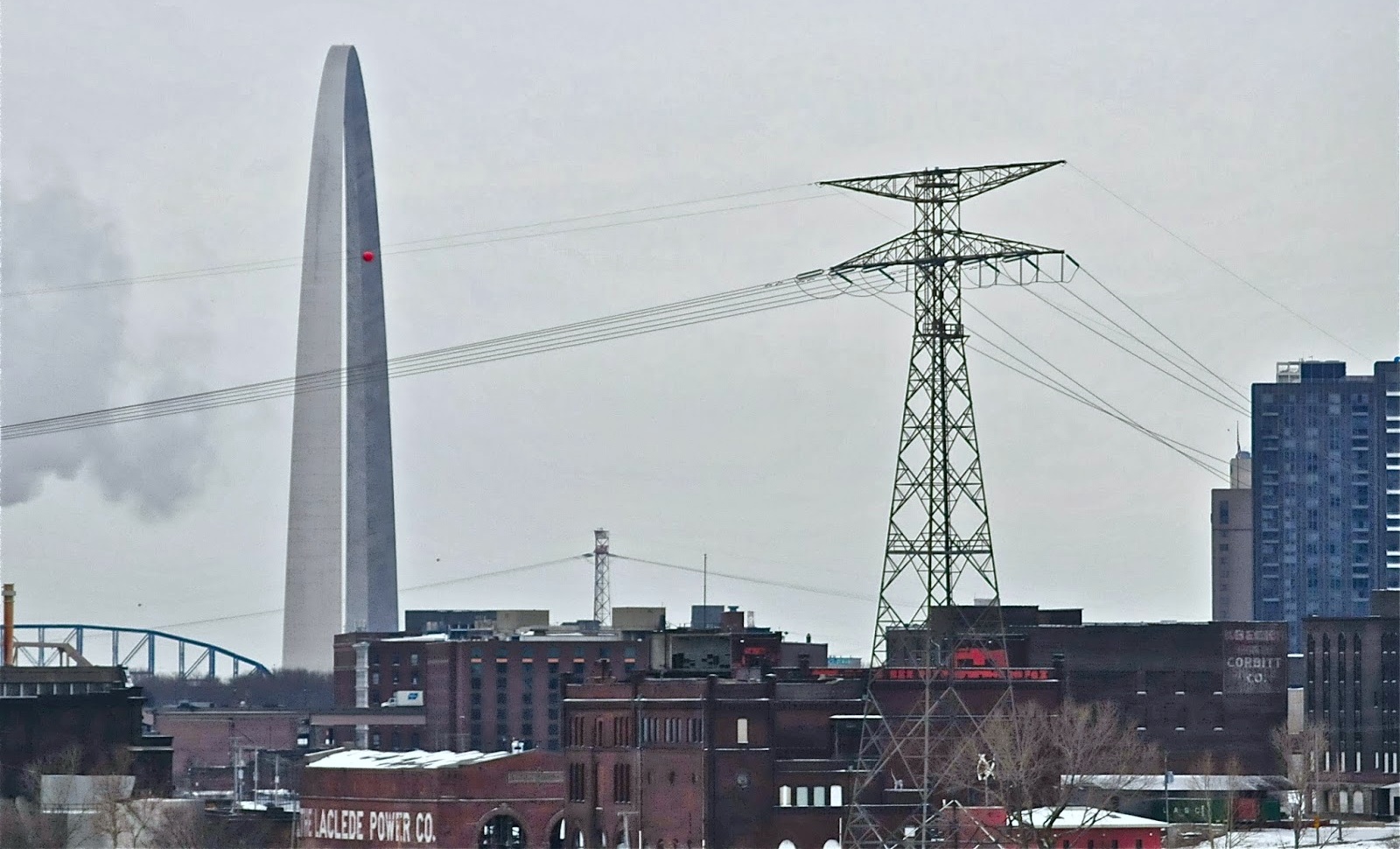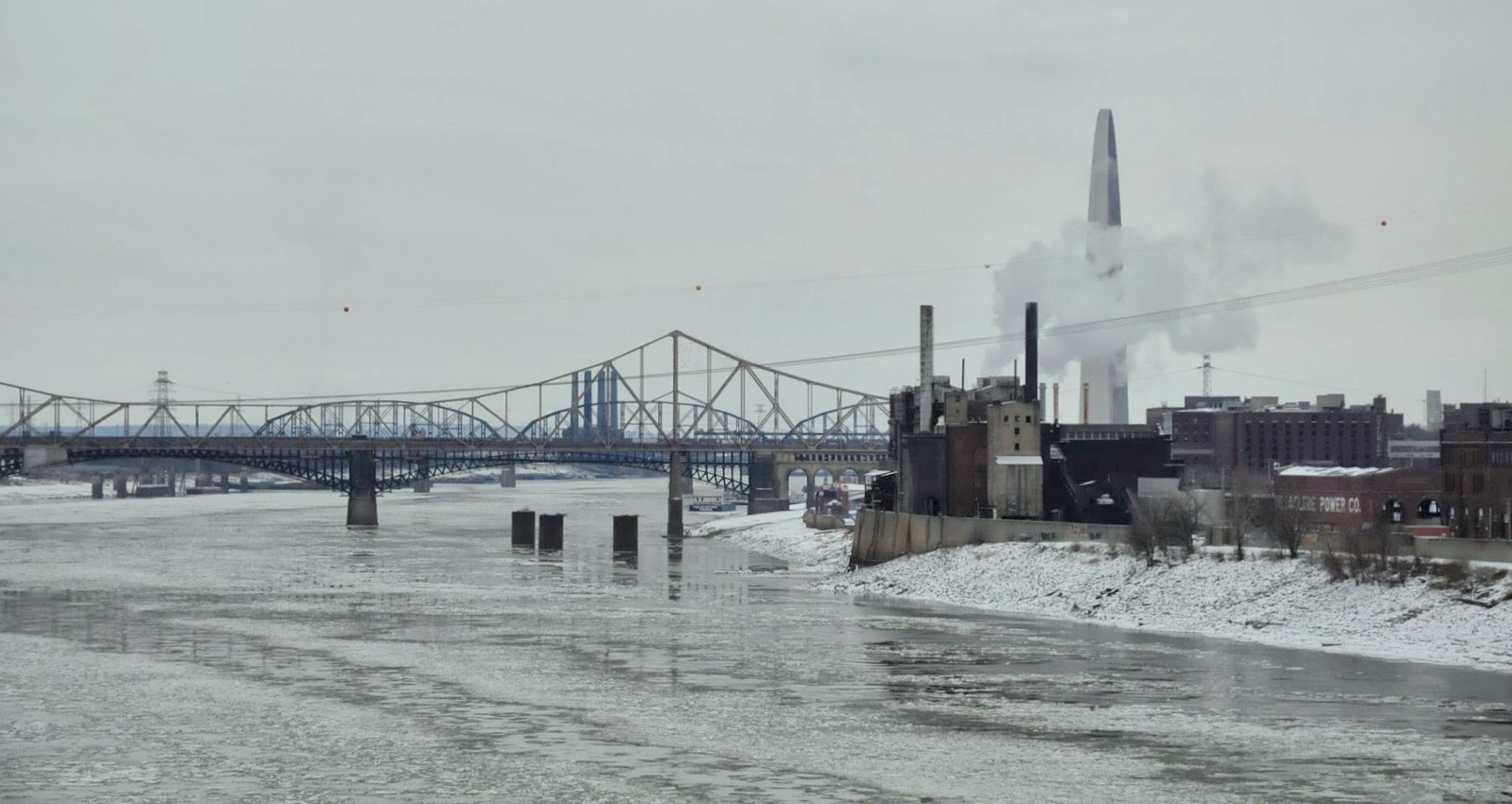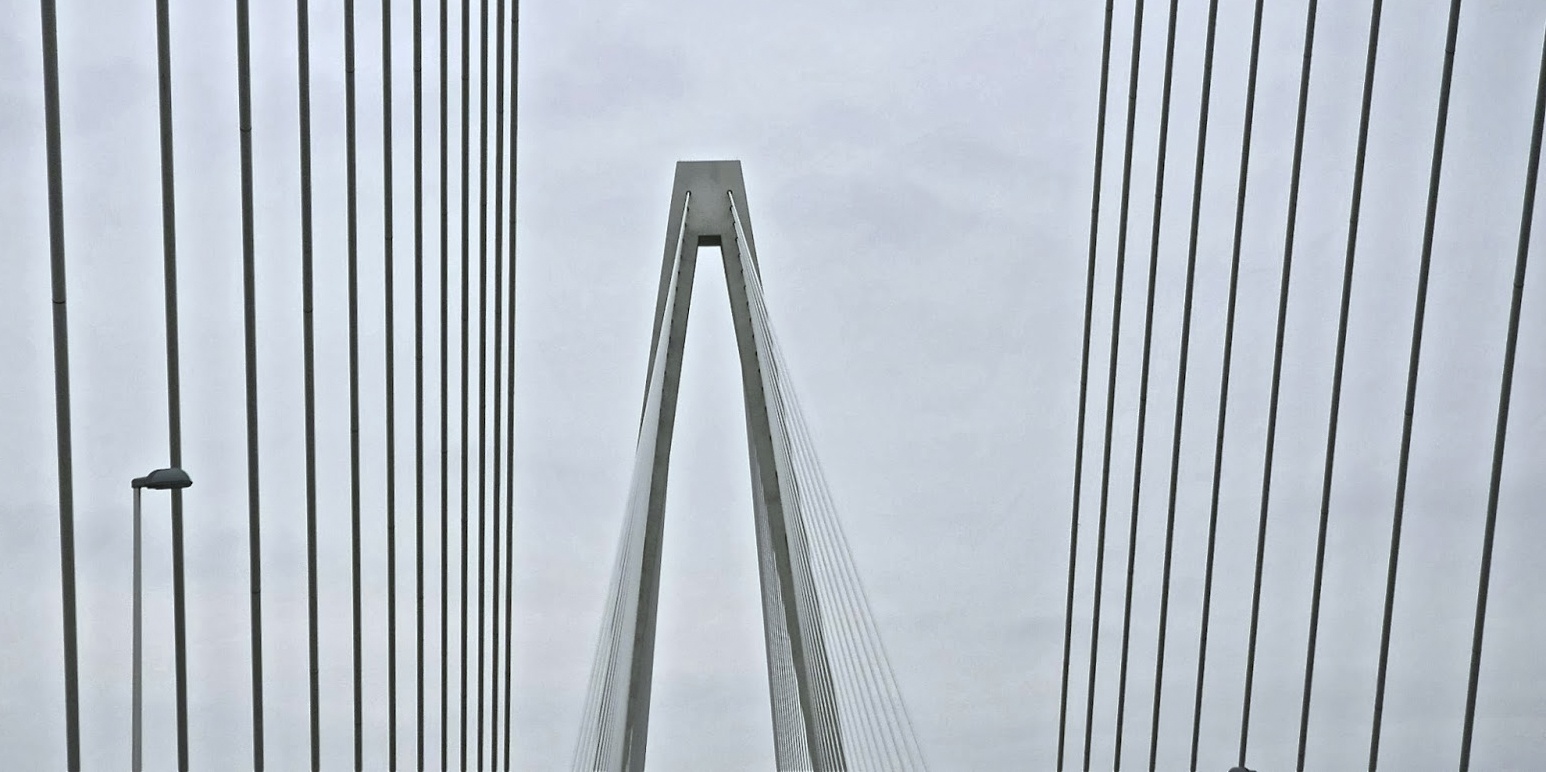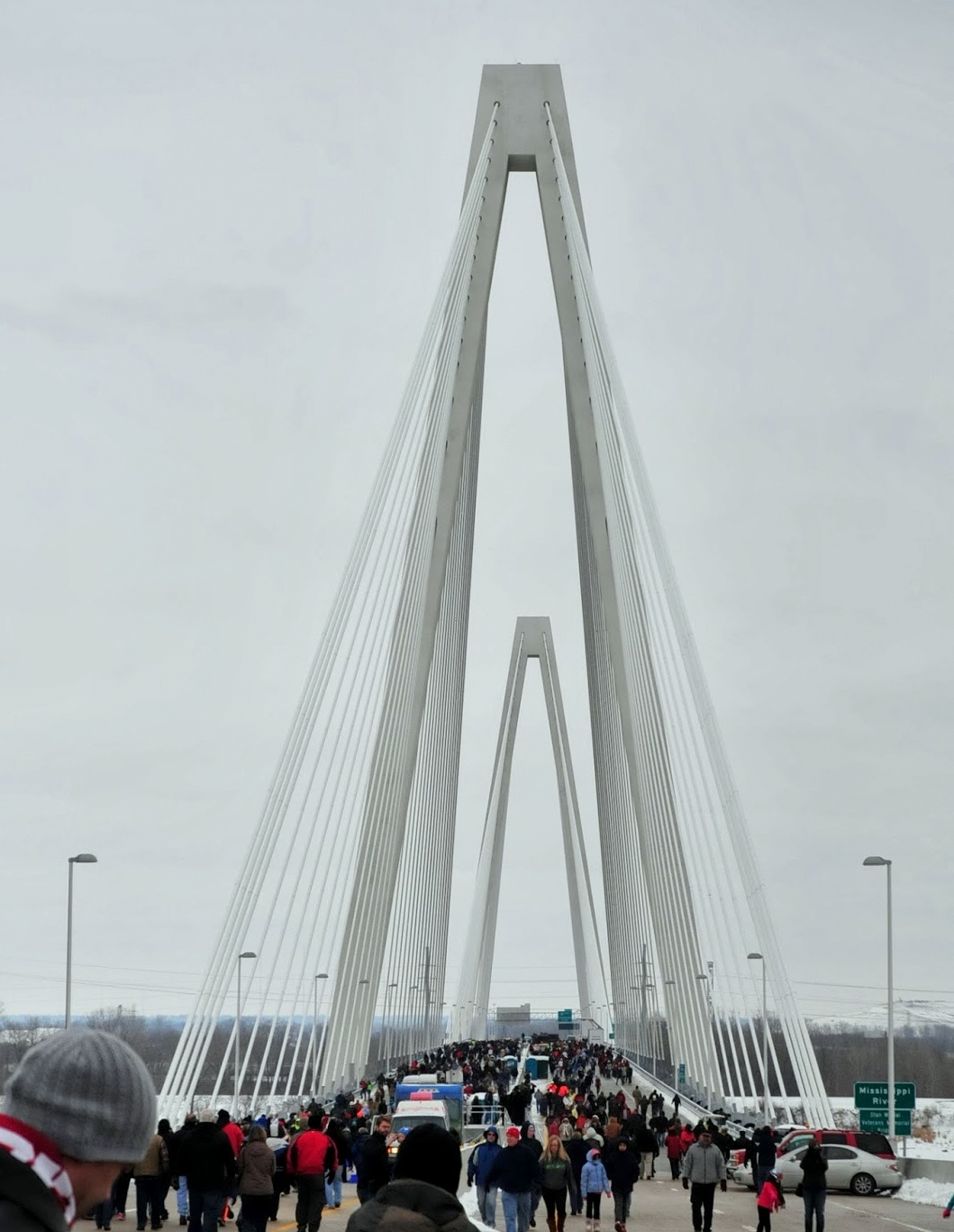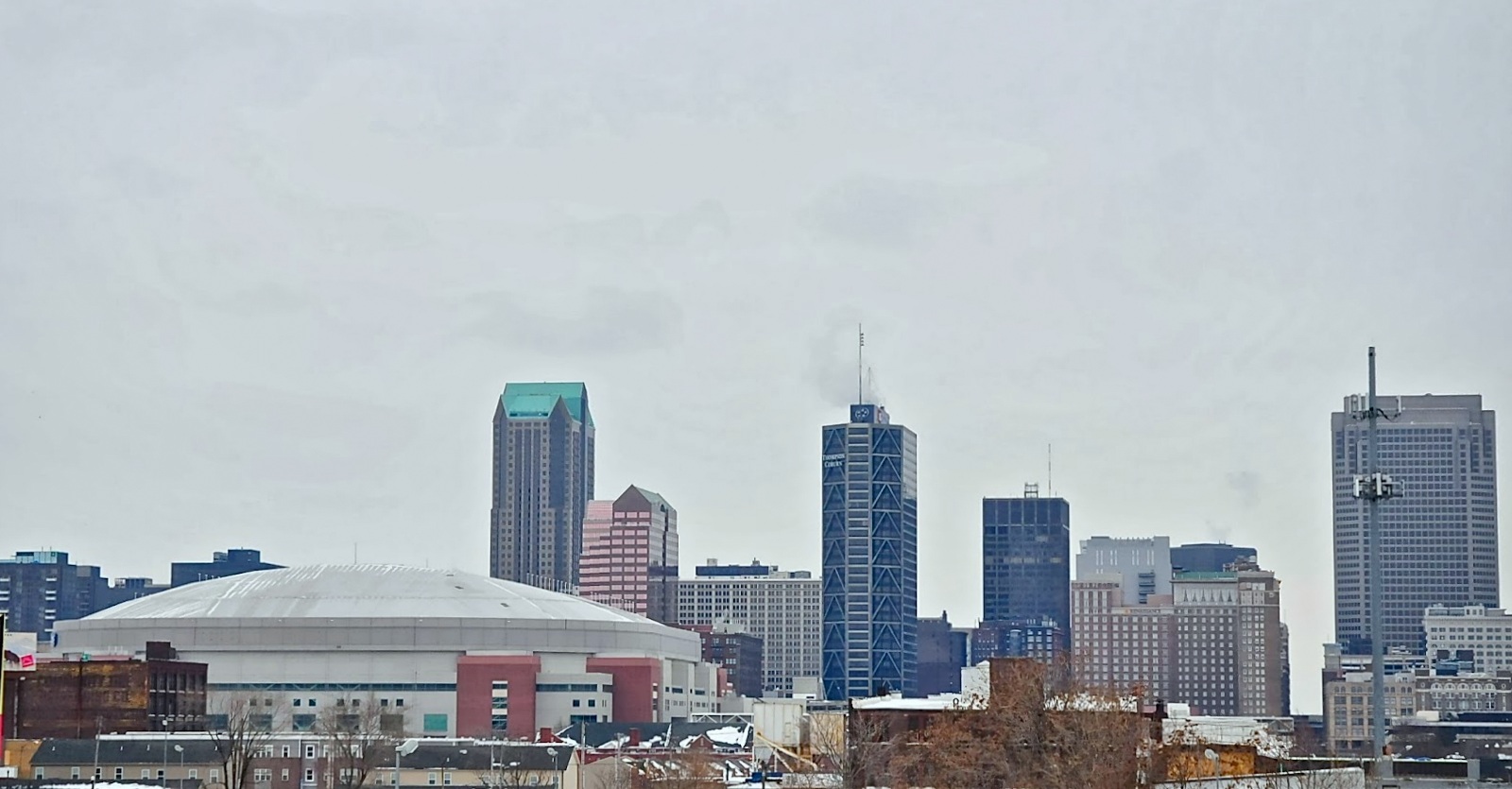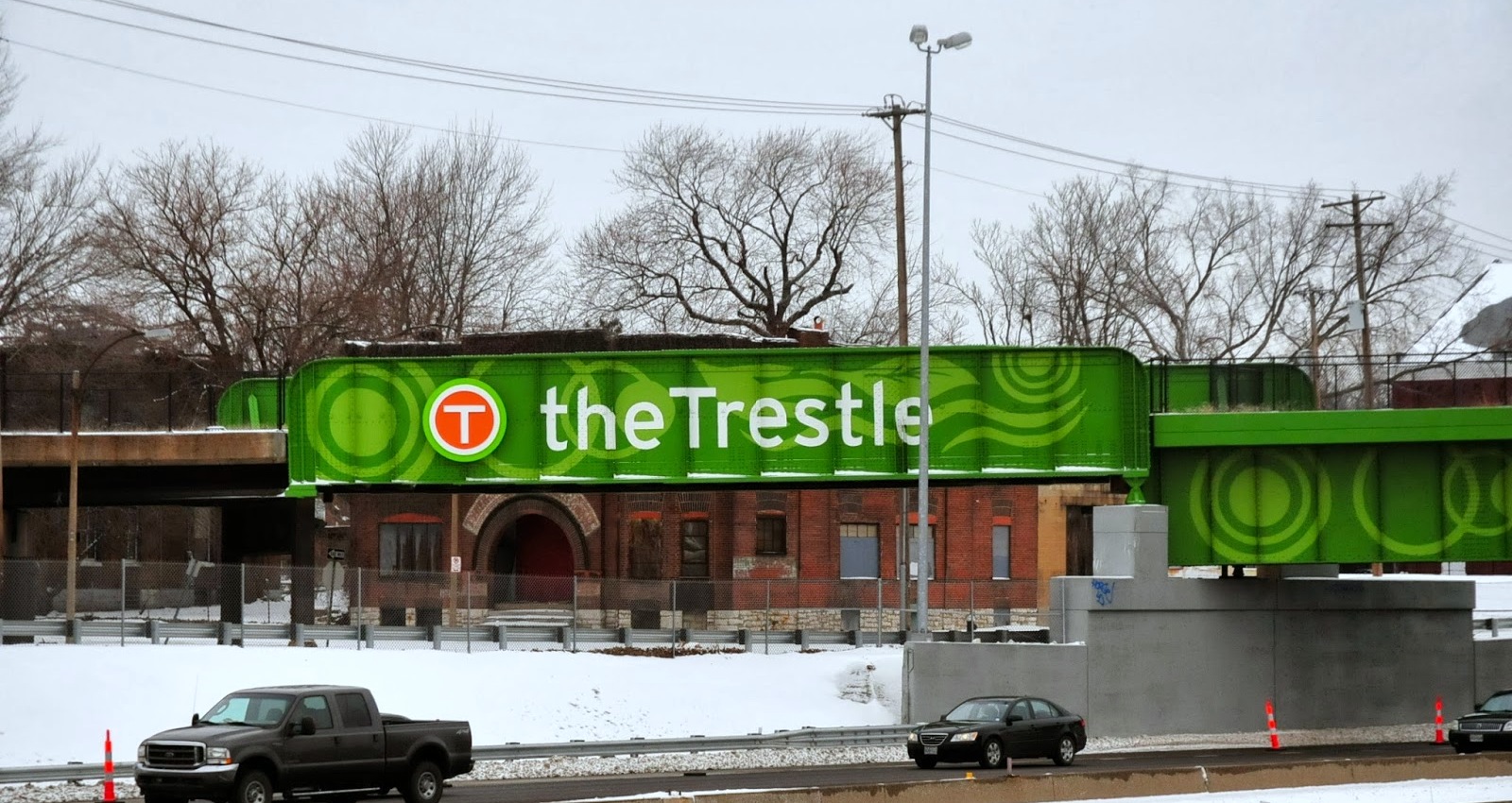 Images from newriverbridge.com: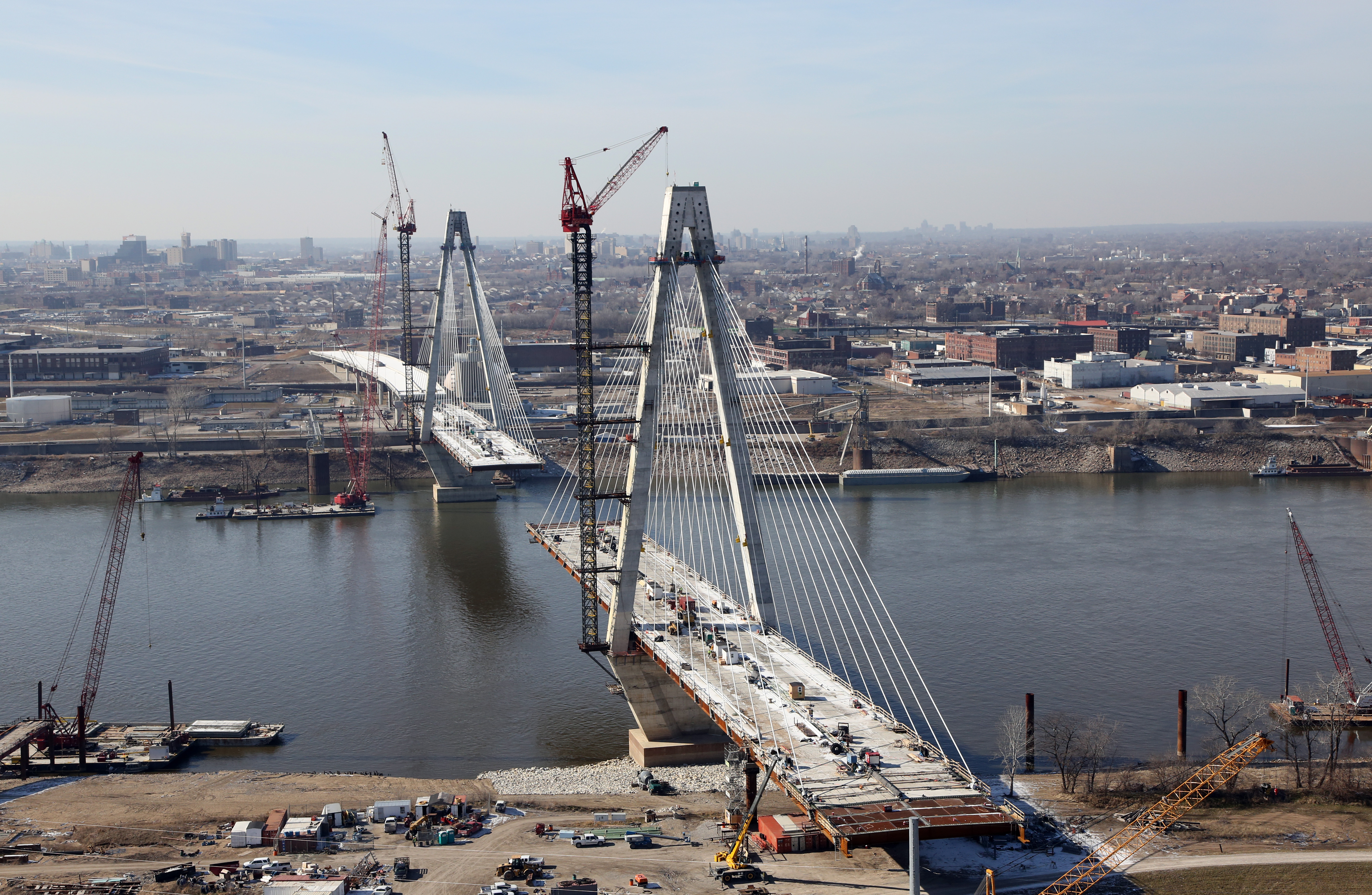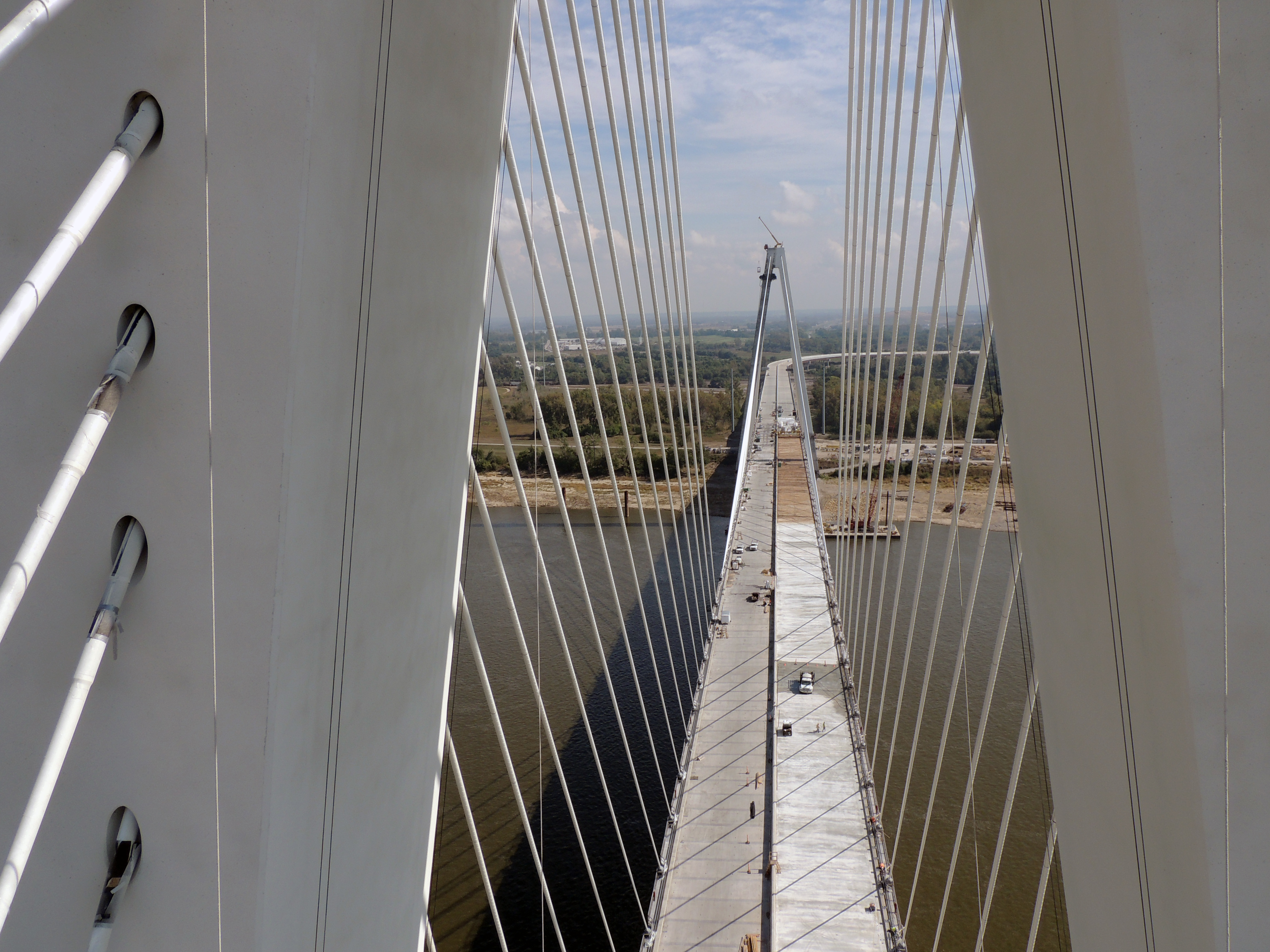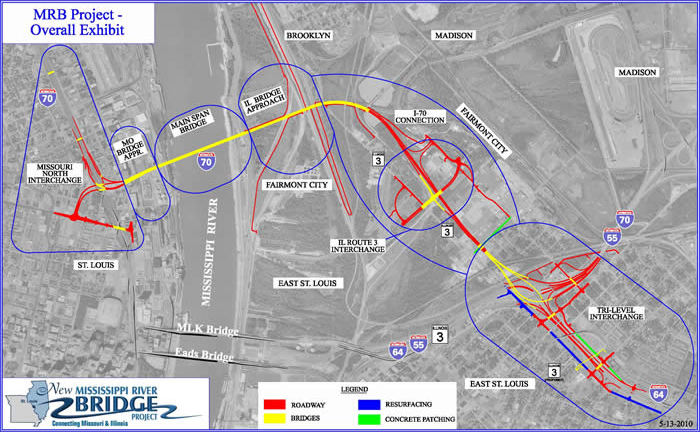 The first bridge crossing of the Mississippi River at St. Louis: