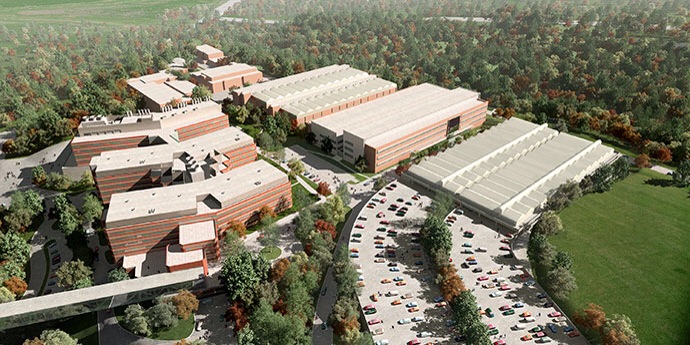 Sources have provided a proposed budget breakdown for the $400 million Monsanto Chesterfield expansion that WhoLou was first to break news of in January. The project is expected to create nearly 700 high-paying jobs over the next three years and transform the Chesterfield Village Research Center. The 210-acre campus is located off Chesterfield Parkway West directly behind Chesterfield City Hall.
Sources allege that construction costs for the project will total approximately $300 million. Tarlton has been awarded a temporary roads project that will make way for heavier construction on the campus. The roads contract is valued at $2 million according to sources. A $140 million technology and research building will be built. A conference center costing $70 million will also be constructed.
Additionally, a three-story, 1,700 space parking garage costing $30 million will be built. Then a greenhouse project costing $60 million will be built on top of the parking garage according to sources. This would be a big change from the most current rendering of the parking garage offered by the St. Louis Business Journal in July and answer what was clearly an incomplete proposal showing a blank garage roof. Monsanto also plans to add a new cafeteria for employees.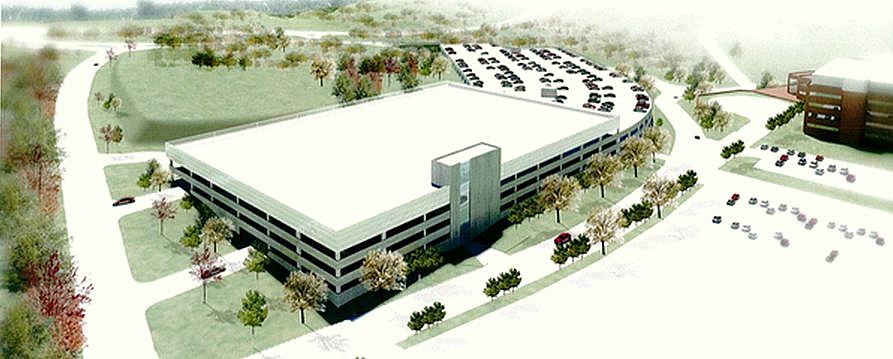 1,000 Monsanto employees currently work throughout the campus which comprises 1.5 million-square-feet including approximately 250 laboratories, 122 plant growth chambers and two acres of greenhouses. Once completed, the expansion will allow for 2,000 local technology employees. According to Missouri Development Finance Board documents the expansion is expected to create permanent jobs that Monsanto says will pay an average of $85,000 per year. The St. Louis County median is $50,390 per year.
While the expansion is being made possible with the support of the State of Missouri and St. Louis County sources allege Monsanto has also invited out of state firms to bid for contracts on the project. The expansion is expected to employ more than 1,100 construction and other temporary workers for the next three years. Sources further allege Monsanto has set a minimum minority participation goal of 20%.
Local firms allegedly being considered for general contractor include Alberici, Clayco, McCarthy, Paric, Tarlton, and SM Wilson. Area firms alleged to be in contention for the design and engineering contract include Arcturis, BSA LifeStructures, Burns & McDonnell, Cannon, and HOK. WhoLou first reported in January that McCarthy and Cannon were providing preconstruction services for the project. An attempt to reach Monsanto representatives for comment was unsuccessful.