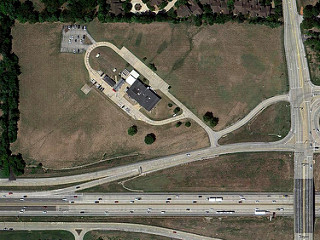 According to WhoLou sources BJC HealthCare has shortlisted two area contracting teams for construction of a new hospital to be built at Highway 40 and Mason Rd. in Town and Country. The site was formerly the headquarters for Troop C of the Missouri State Highway Patrol from 1968 to 2008.
Within the next couple of weeks BJC is expected to choose between teams headed by Paric Corp. and Tarlton Corp. for general contractor on the proposed OPEC pediatric hospital. Paric is teamed with Cannon Design while Tarlton has joined forces with Arcturis and BSA LifeStructures.
In 2008 BJC reportedly purchased the 16-acre property for an estimated $8 million when Troop C moved to St. Charles County. Most recently West County EMS and Fire Protection had been using the facility while their headquarters at Clayton and Mason roads was being renovated.
In 2012 WhoLou was first to report BJC had begun preconstruction activities with intentions to soon develop the 40 and Mason Rd. site. An attempt to reach BJC vice president of corporate and public communications June Fowler for comment was unsuccessful.