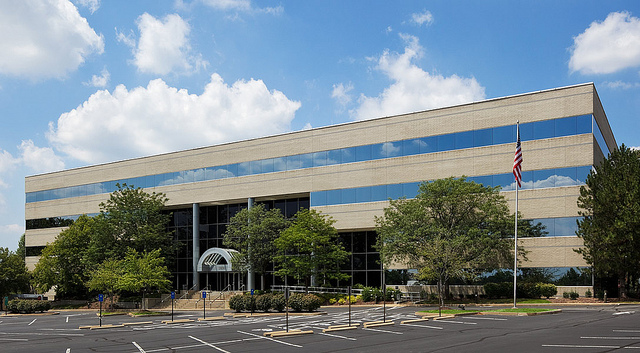 According to WhoLou sources footwear manufacturer New Balance has signed a lease with Duke Realty and will move between 100 and 200 employees from a location in Fenton to Laumeier Office Park in Sunset Hills. Boston-based New Balance currently houses their national web-center for ordering shoes online in Fenton and also has warehouse space there.
The company offers different kinds of footwear for sporting and athletic activities including running, cross training, basketball, tennis, hiking, and golf. They manufacture shoes for men, women and kids under brand names including Aravon, Dunham, New Balance, and PF Flyers.
New Balance is expected to have personnel in Sunset Hills by June or July. They will occupy the entire fourth floor and half of the third floor in the 116,600 square-foot, four-story Laumeier II building according to sources.
Laumeier Office Park is located at Watson Road and S. Geyer Road immediately southeast of the I-44/I-270 interchange and adjacent to to Laumeier Sculpture Park. Anheuser Busch formerly had a presence at the complex and Panera Bread moved their international headquarters to Laumeier I in November of 2010.
Sources close to New Balance allege initially they had heard nearly 100 employees were moving to Sunset Hills with the warehouse staff remaining in Fenton. Recently however the number of those believed to be making the move has increased.
Attempts to reach New Balance and Duke Realty for comment were unsuccessful.