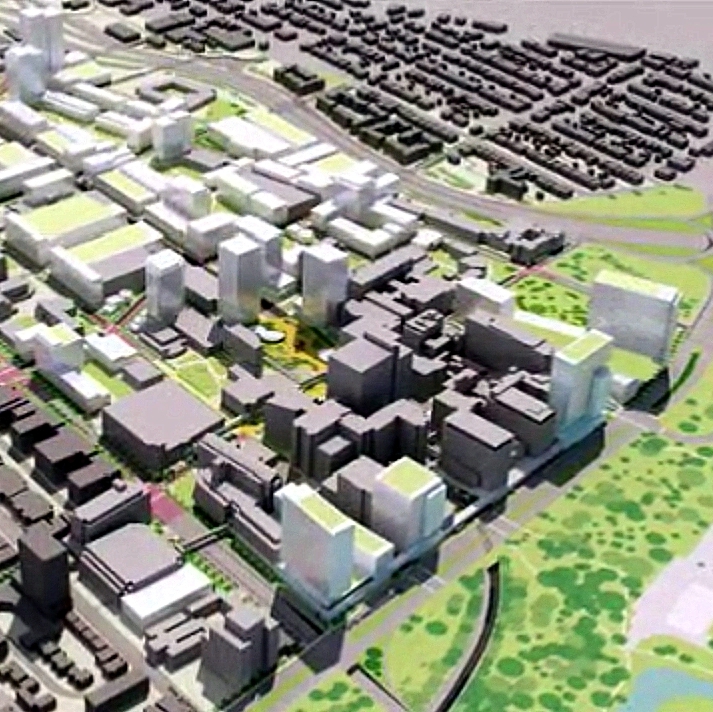 According to WhoLou sources BJC HealthCare vice president of planning, design, and construction Steve Cockerham has parted ways with the healthcare giant. Cockerham is now allegedly working for Jacobs Engineering on the Cleveland Clinic currently under construction in Abu Dhabi, United Arab Emirates.
In July WhoLou was first to report BJC replaced Gilbane Building Co. with Jacobs Engineering as owners representative and manager for the $1.2 billion Kingshighway campus expansion. The project is one of the biggest and most coveted in the U.S.
WhoLou sources allege the relationship between Cockerham and Gilbane was an uneasy one. The switch came just prior to final interviews for phase one of the expansion as shortlisted general contractors arrived stunned to see Jacobs in place of Gilbane this far into the project. Sources further allege the move was even more unexpected because BJC had recently insisted Cockerham become more of a consultant while Gilbane took more of an active role in the selection of project contractors and subcontractors.
Cockerham came to BJC from Forum Health where he was vice president of engineering, facilities, and construction from 2004 to 2006. From 2000 to 2003 he was director of engineering, facilities, and construction for Camden Clark Medical Center in Parkersburg, West Virginia.
According to WhoLou sources Cockerham was respected by some and feared by most during his tenure as boss of the biggest construction buyer in the state. BJC operates 13 hospitals and other health-service organizations in the region, employs more than 26,000, and posts annual net revenues of $3.6 billion.
An attempt to reach BJC representative June Fowler and Jacobs Engineering for comment was unsuccessful.

{a call for inspiration gives some insight into possible $1.2B project}

{Steve Cockerham appears beginning at 2:34}