The corner building at 2801 Wyoming in the Benton Park West neighborhood is a heavily frayed mixed use structure that was perhaps a redevelopment long shot in the near term.
Yet Phoenix Redevelopment Group has taken up the task and has been issued a $328,900 permit to fully rehab the building (which the Assessor classifies as a two-family) into 3 units.
Below are some Geo St. Louis photographs of the structure from 2009; its condition today is largely the same.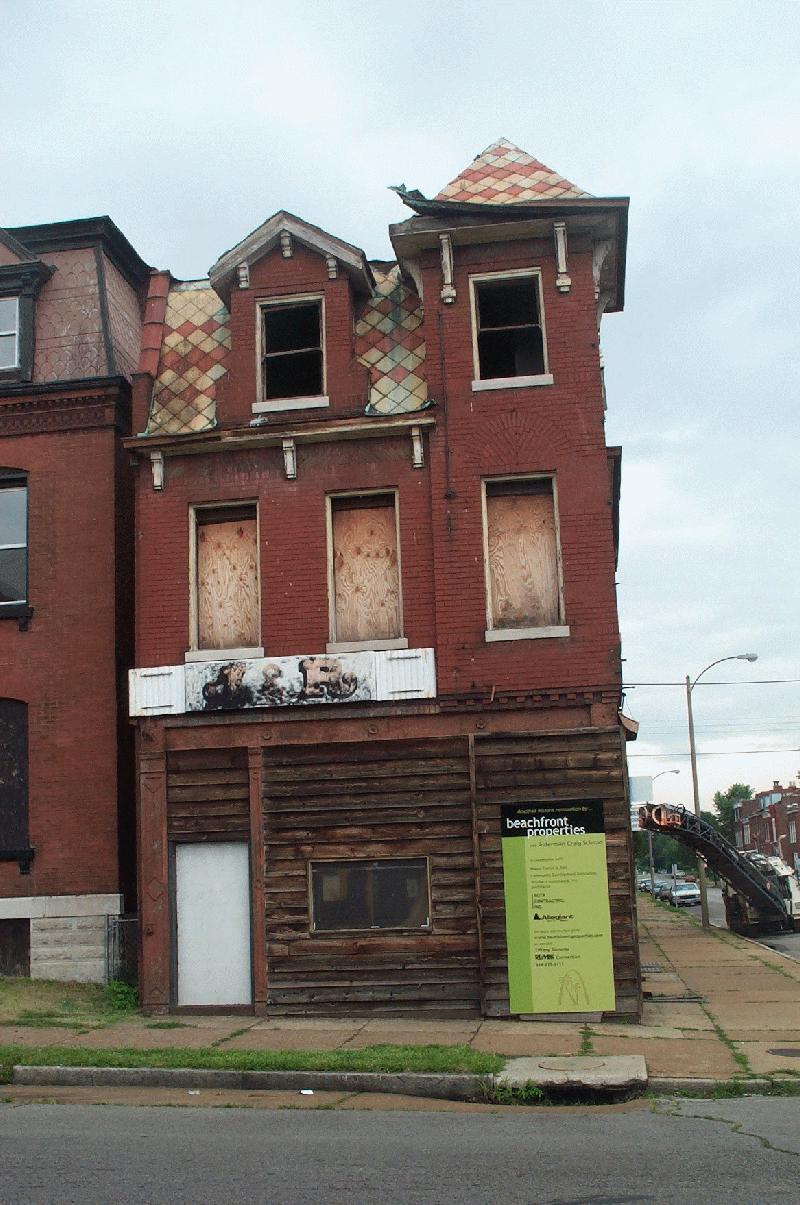 And here is an oblique view that shows the building's California Avenue facade.