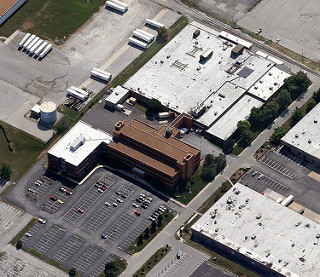 bioMerieux – According to WhoLou sources billion dollar global biotechnology company bioMerieux, headquartered in France, intends to stake nearly $100 million in their Hazelwood campus over the next five years. bioMerieux U.S. operations are based in Durham, NC and the company also has a facility in Lombard, IL. At their Hazelwood campus, which operates continuously and features six buildings, bioMerieux employs approximately 600 full-time employees including nearly 450 associates in operations and support, more than 100 engineers and microbiologists, and nearly 50 in commercial operations and global customer service. bioMerieux specializes in in the field of in vitro diagnostics, the diagnosis of infectious diseases, and is active in the analysis of food, pharmaceuticals, and environmental samples to determine microbiological quality. bioMerieux has aggressively been expanding their presence in St. Louis since acquiring former McDonnell Douglas subsidiary Vitek Systems in 1988. An attempt to reach bioMerieux associate manager of marketing and communications Paige Siwy for comment friday was unsuccessful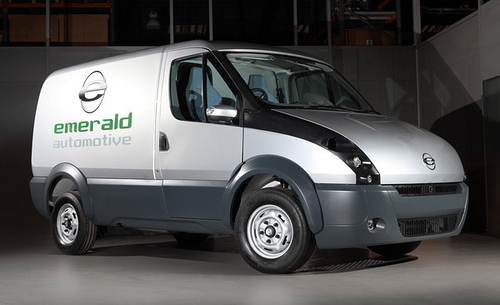 Emerald Automotive – According to WhoLou sources British startup Emerald Automotive is very close to choosing a site for its proposed $160 million Hazelwood auto plant. Two candidates from an initial  field of three Hazelwood locations are alleged to still be in contention. The plant is expected to produce hybrid electric delivery vans and employ hundreds of auto workers from the area. Though Emerald is still trying to raise the capital needed to bring the project to fruition, WhoLou sources allege a deal the company had been working on to purchase an existing building at the Hazelwood Logistics Center came very close but never materialized. Formerly owned by embattled developer Paul McKee, the Hazelwood Logistics Center features 140 acres with rail service. Some WhoLou sources are now alleging that Aviator Business Park has emerged as the favorite. Others counter that Emerald has moved away from the idea of purchasing an existing building and, with plenty of land to build, the Hazelwood Logistics Center is still very much a viable option. The third location was unable to be ascertained by WhoLou. Located on the site of the former Ford Hazelwood assembly plant, Aviator Business Park is a Class A industrial, office and retail development situated on 160 acres and just minutes from Lambert International Airport. Panattoni developed the business park which is served by rail and located within the Missouri Enhanced Enterprise Zone, meaning income tax credits are also available for companies investing in the site. When the Ford plant closed in March 2006 after nearly 60 years in operation 1,400 jobs and nearly $3 million a year in annual taxes for the City of Hazelwood went with it. In August WhoLou was first to report that commercial real estate firm CBRE was assisting Emerald in their search for a plant location. CBRE senior vice president Tripp Hardin declined comment Friday.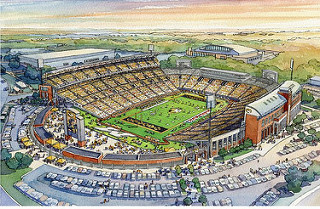 Mizzou – WhoLou sources allege Kansas City-based JE Dunn, ranked No. 26 top contractor in the nation, was selected over two St. Louis-based national construction giants also shortlisted for the proposed $40-$50 million Memorial Stadium renovation and expansion at the University of Missouri-Columbia. Alberici, ranked No. 59 top contractor in the nation, and McCarthy, ranked No. 21 top contractor in the nation, represented St. Louis on the shortlist according to WhoLou sources while Turner Construction, which has offices in Kansas City, rounded out the field. The project calls for adding at least 6,000 seats to the stadium which currently has a capacity of 71,004. The expansion would include the addition of 5,200 bleacher seats on the stadium's east side and 800 to 900 premium seats, along with new restrooms, lounges and concession stands. According to ESPN Missouri would still rank ninth in stadium size among the 14 SEC schools which includes eight schools with stadium capacity of at least 80,000. The stadium expansion and renovation is part of a $72 million athletics upgrade package that also includes plans to improve Missouri tennis and golf facilities as well as its softball and baseball stadiums. JE Dunn was also recently involved with the $85 million expansion and renovation of the athletic complex at Southern Illinois University-Carbondale which included construction of a new football facility, Saluki Stadium. An attempt to reach Alberici, McCarthy, JE Dunn, and Turner Construction for comment over the weekend was unsuccessful.