The former gas station at 4266 McRee in the Botanical Heights neighborhood (old McRee Town) is currently under a $400,000 rehab into a wine bar named Olio. It will be attached via structural hyphen to an adjacent home to the east on McRee, which will house a restaurant named Elaia. The restaurant and wine bar will be curated by Ben Poremba, co-owner of artisan meat shop Salume Beddu.
This project is a sub-set of the larger Botanical Grove development, in which Urban Improvement Construction has set about improving the once forlorn 4200 block of McRee with rehabs and new homes. The development also includes the stretch of Tower Grove just north of McRee, where a new bakery (Chouquette) is set to open soon and where City Garden Montessori School is set to move and expand.
For more information on Elaia and Olio, click here.
The photographs below show the transformation over the past few months.
From May 2012: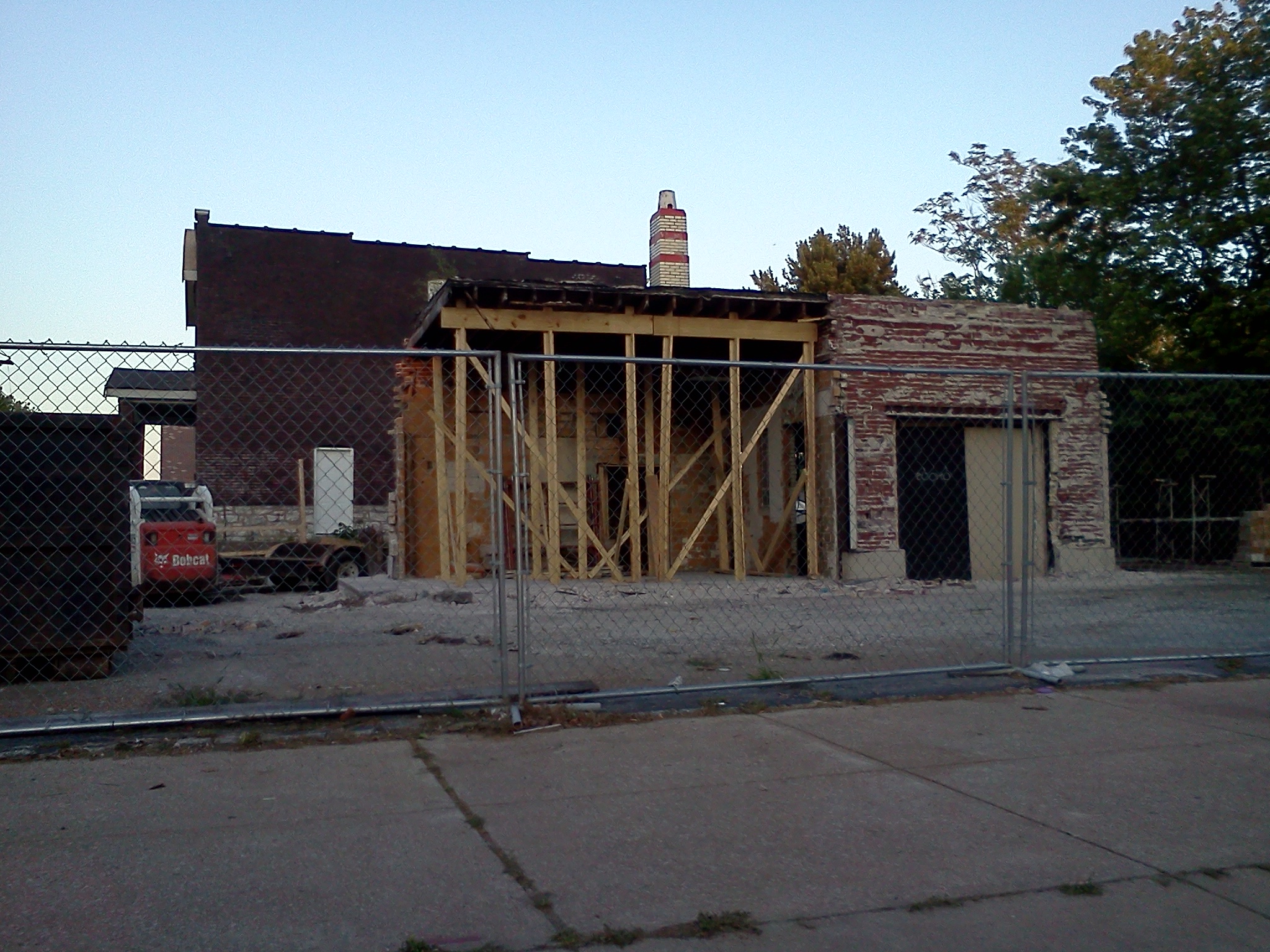 And from September 2012, post-delivery of glazed bricks: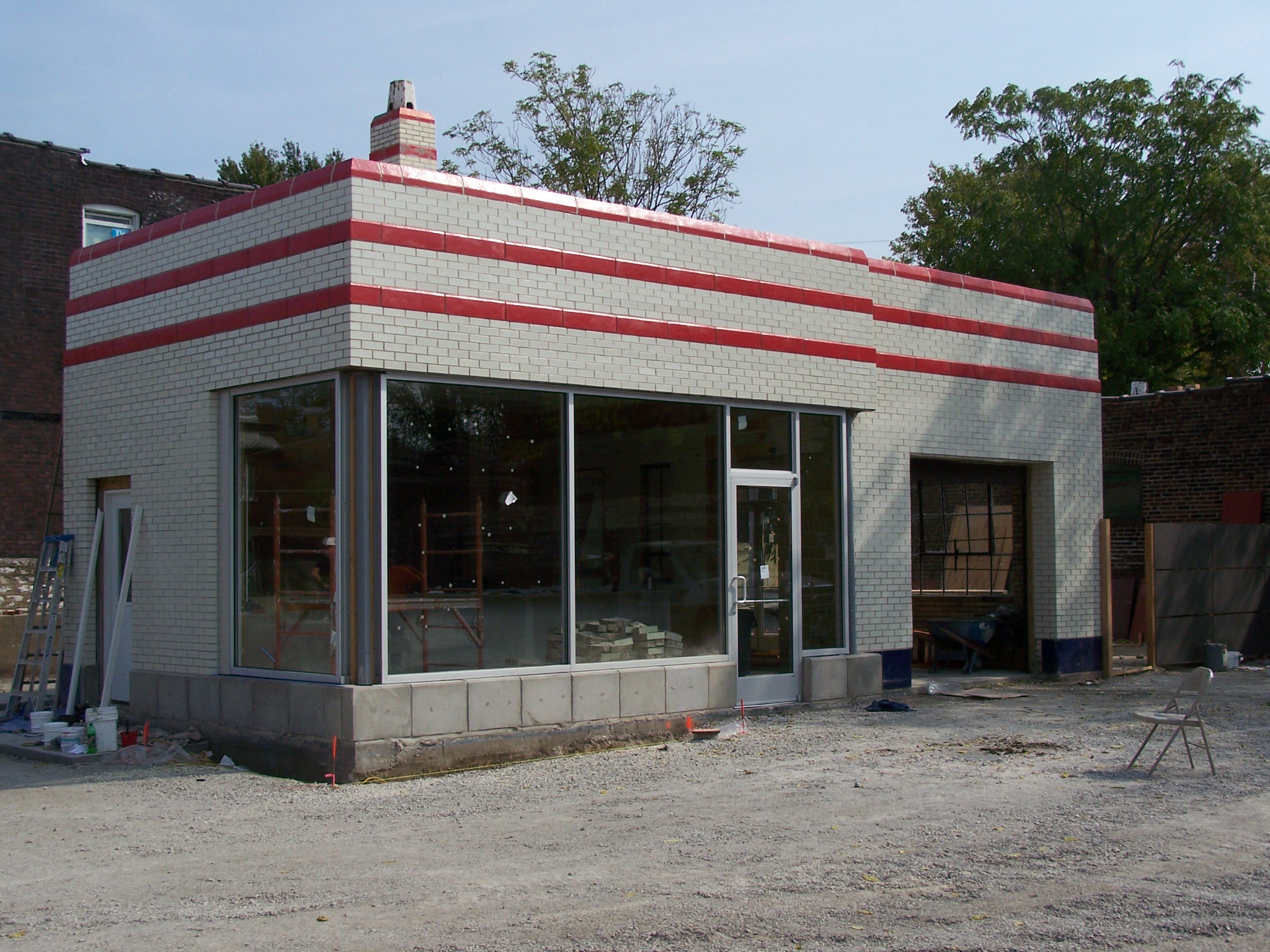 Photo credits: Amy Lampe