THE HIGHLANDS SET FOR 276-UNIT RESIDENTIAL DEVELOPMENT
NextSTL has the scoop on a 276 unit new loft building proposed for the Highlands Development, a mixed use office park that has been in development since the early 2000s following the demolition of the Arena.
In addition to the new apartment building, a new office building, "Highlands Plaza Four", will be constructed immediately east.
Below, from the blog post linked above, is a rendering of the apartment building, dubbed "Highlands Park":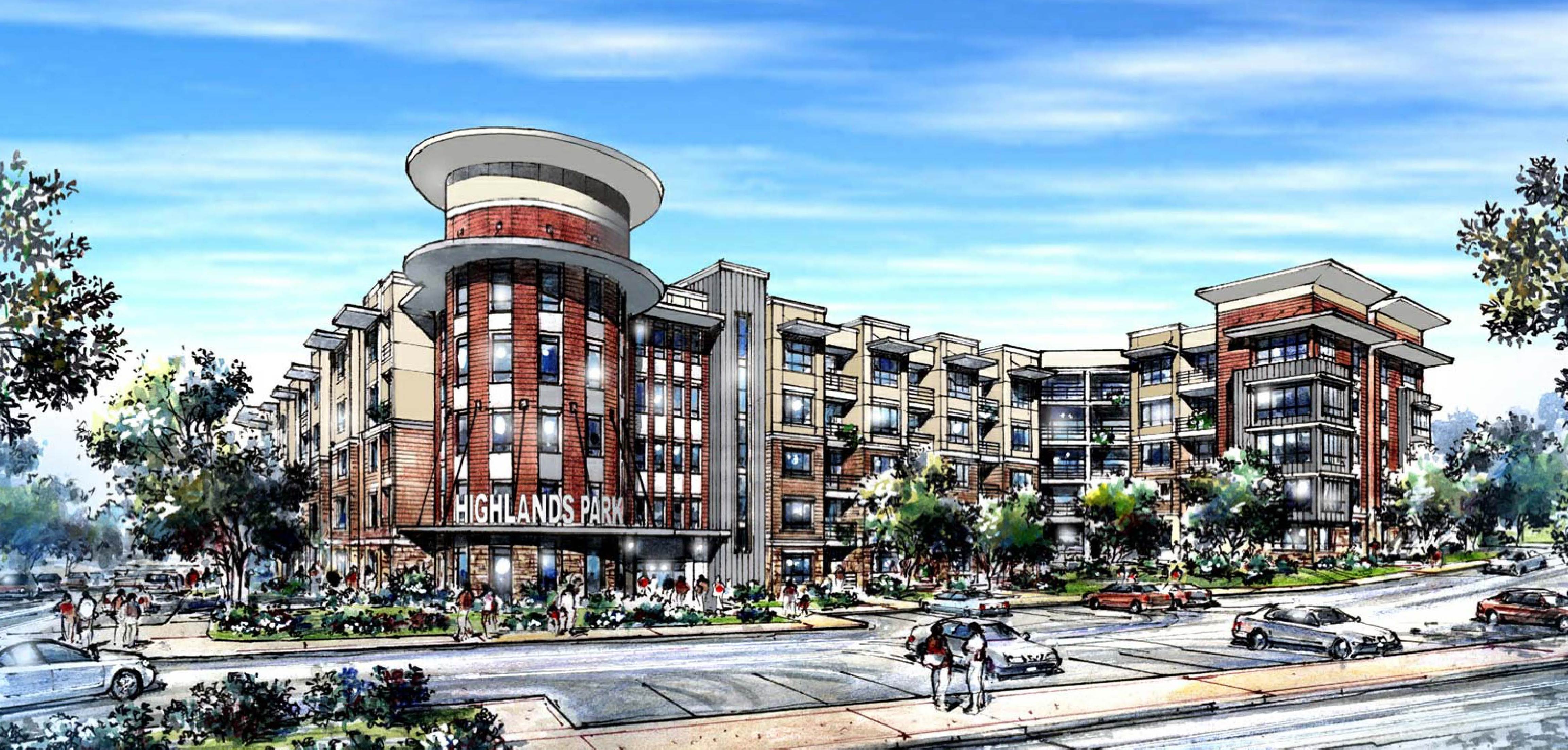 And here is an aerial drawing showing the site of Highlands Plaza Four (but omitting Highlands Park, which would be located just to the west, towards Hampton, in the drawing).