In May 2012, a sharp-looking Shaw two-family building was demolished following a partial collapse, a rarity for this stabilized and even growing neighborhood.
While the loss of the building was very unfortunate (Geo St. Louis has pictures here), it is perhaps even more remarkable that the lot has already been snapped up and is being built upon.
Below is the second iteration of 4274 Flad, clearly under construction: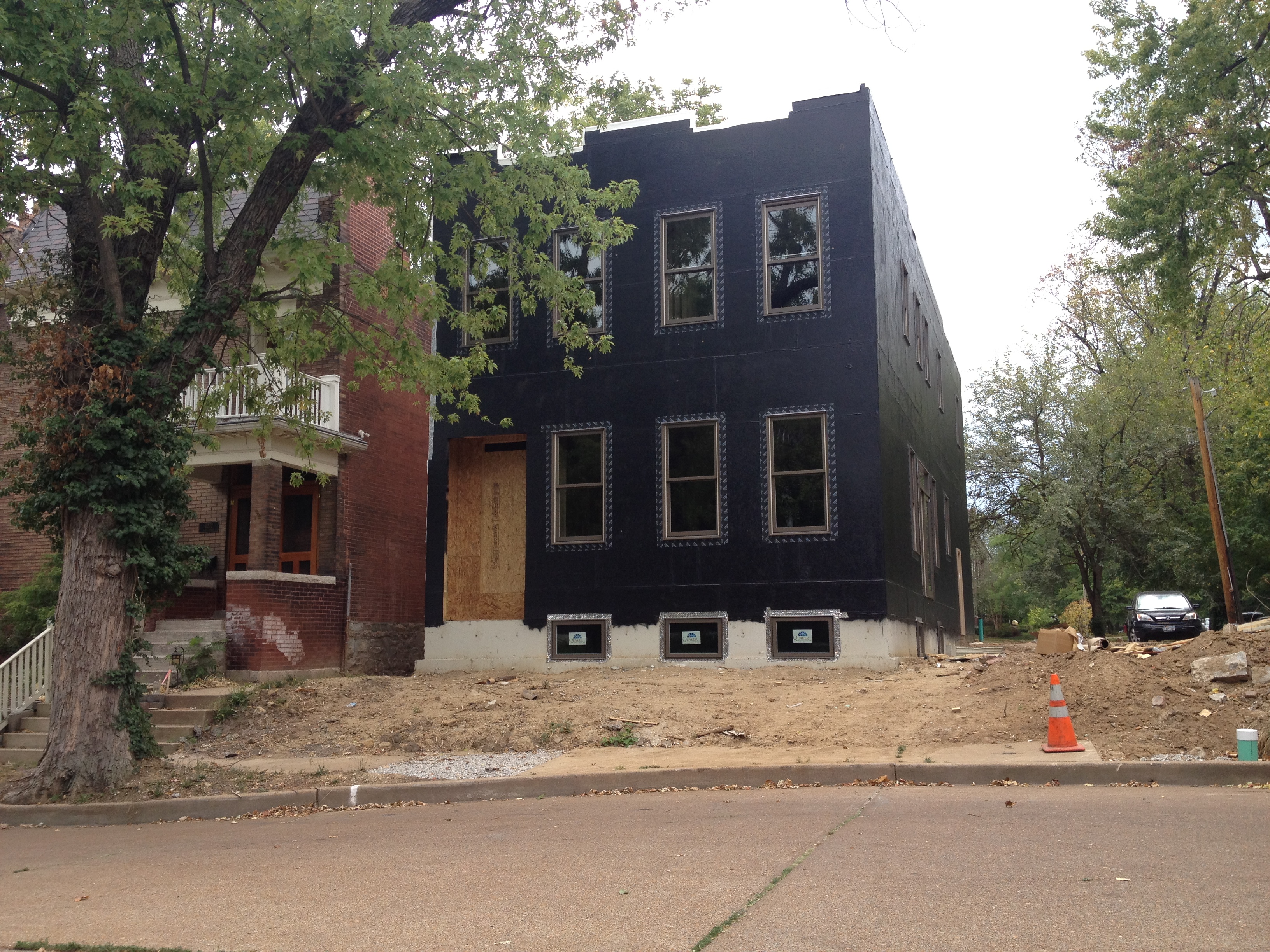 Per city records, Paramount Property Development is the owner and the permit amount is $100,000.