The 2900 Indiana Condos Development at the corner of Pestalozzi and Indiana in Benton Park is progressing into its third phase.
The third and final phase of this multi-building development will see the rehab of a vacant single family home at 2910 Indiana, which is adjacent to two buildings already rehabbed in prior phases (one former mixed use and one former industrial building).
A $100,000 building permit has been issued for the rehab of 2910 Indiana, shown below via Google Streetview in July 2011: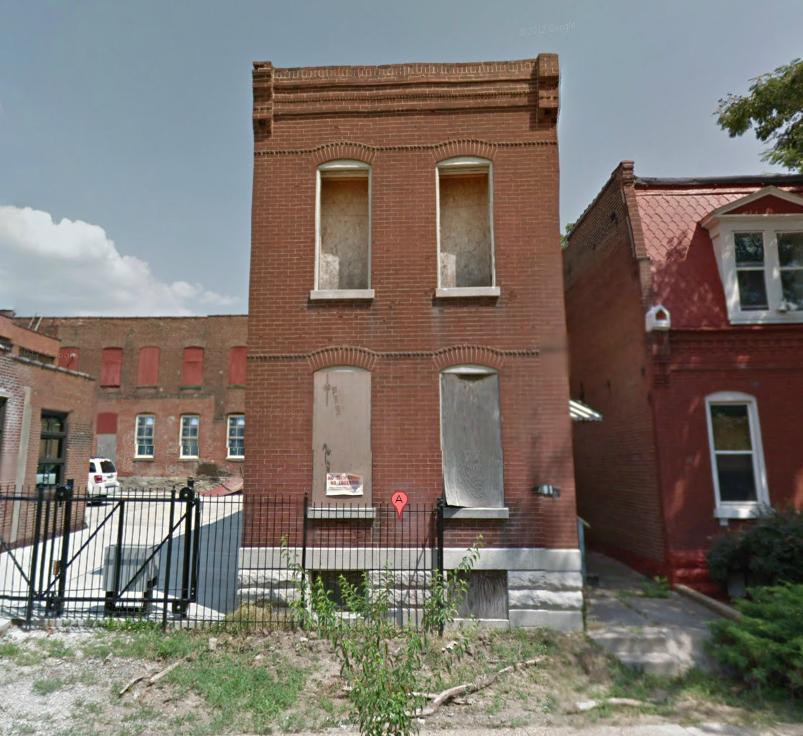 Below are shots of the already completed buildings, also from Google Streetview. The first phase involved the rehab of the corner mixed use building at 2900 Indiana. It is now entirely residential.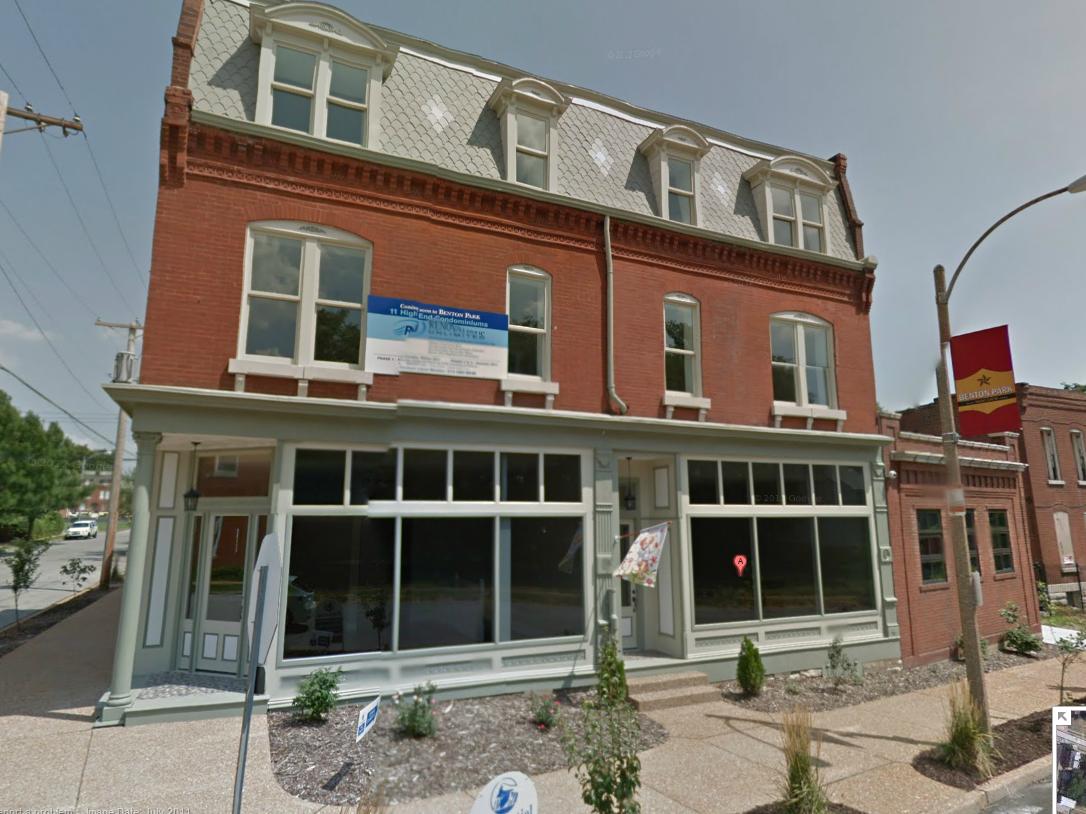 The second phase involved the rehab of an industrial building with two garages, which have been retained. The building is now completed and also fully residential, though it was not yet finished in this July 2011 Google Streetview capture: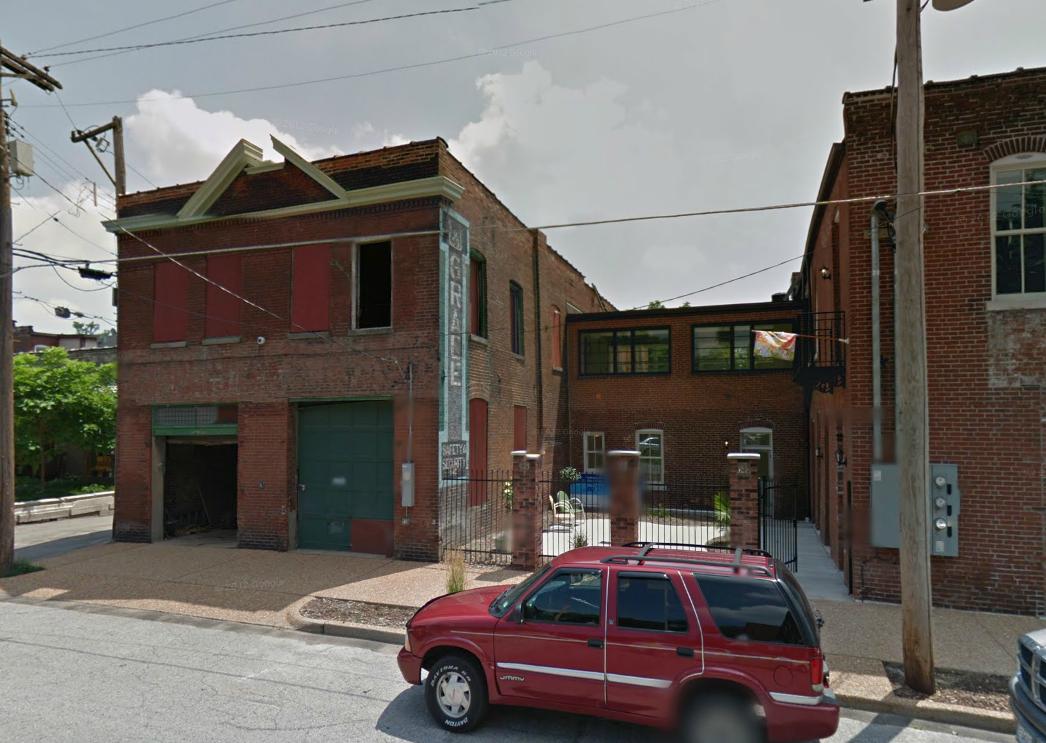 The units in the above building were recently finished and are now for sale. Below is a small photograph of the exterior of the building fully rehabbed from a unit's real estate listing.
More information on this development is available via the St. Louis Real Estate Society's blog.