Buildings aren't the only objects being restored on the St. Louis landscape.
Work is now complete on the restoration of Lafayette Park's Thomas Hart Benton Statue.
Thomas Hart Benton was a Missouri Senator from 1821 to 1851. He served as the Western United States'—and St. Louis's—greatest advocate, believing that St. Louis was perfectly positioned to exploit the travel of goods from the rich and growing West to the thriving but waning East. The phrase "There is the East. There is India", uttered by Benton during a speech, indicated his belief that the western U.S. contained all of the fabled riches of India and more. It is inscribed on the statue honoring him.
Back in 2011, the St. Louis Beacon wrote a very in depth article on the statue's restoration. It may be accessed here.
The article explains that the Benton statue was the first public monument in the U.S. created by a woman (Harriet Hosmer) as well as the first west of the Mississippi River.
Two shots of the restored monument follow: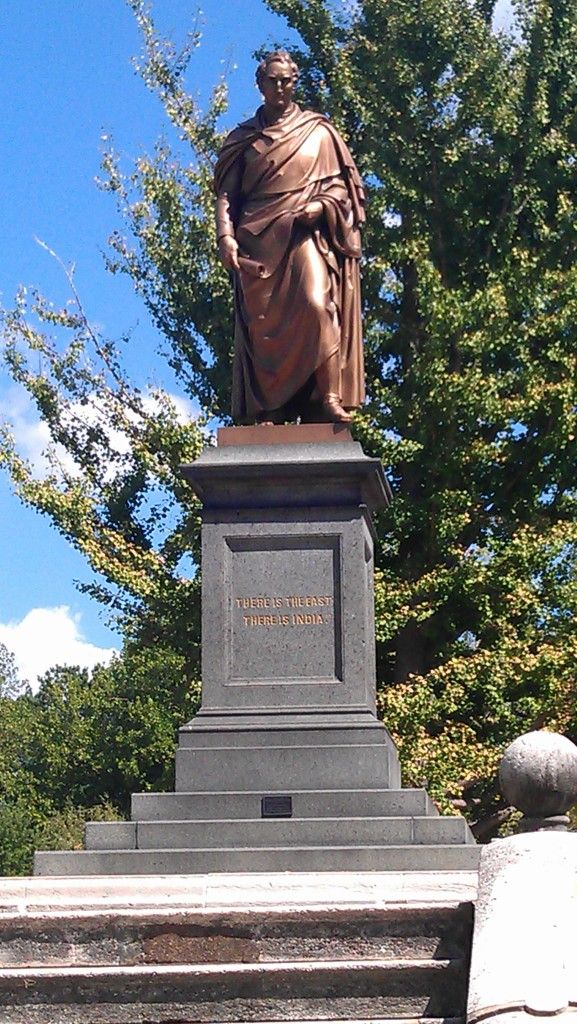 And from the Lafayette Square neighborhood website, here is a pre-restoration photo: