The historic Drosten House at 3324 Missouri in Benton Park, constructed circa 1867, is under rehab and is nearing completion. A write-up of the structure's history is here, provided by Landmarks Association of St. Louis.
Vacant since at least 1997 per city records, the historic structure had fallen into disrepair. Below is a pre-rehab shot of the structure from Geo St. Louis: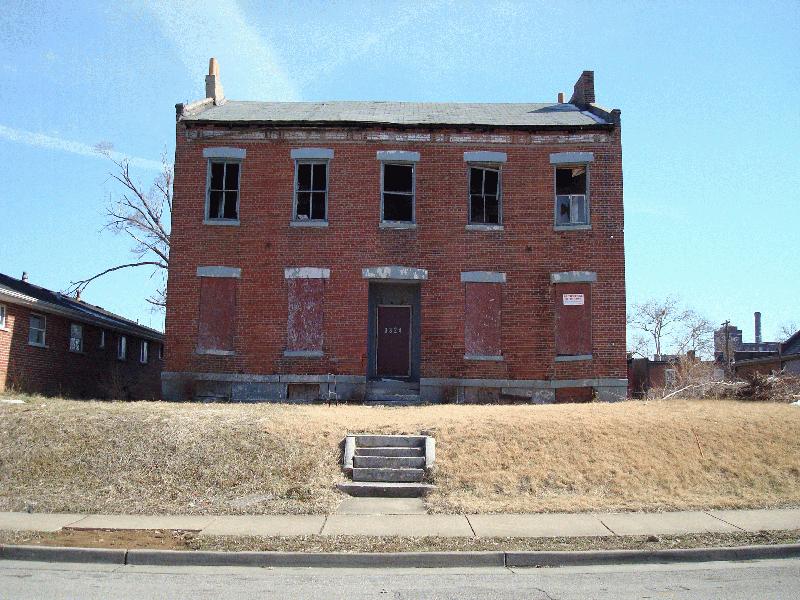 Today, the story is much different:
During rehab, the structure's facade was removed completely and relaid. The building was "faceless" for many months. It is a welcome sight to see the historic home put back together and guaranteed a future of something other than a landfill.
This is not the only incredible transformation on the 3300 block of Missouri either. Check out 3339 Missouri's rehab here.