The four family structure at 2621-23 McNair in the Benton Park neighborhood is under a $275,000 rehab by Revie Development. The building will become a two-family.
You might not have noticed this rehab, since the front facade looks much like this pre-rehab photograph from Geo St. Louis: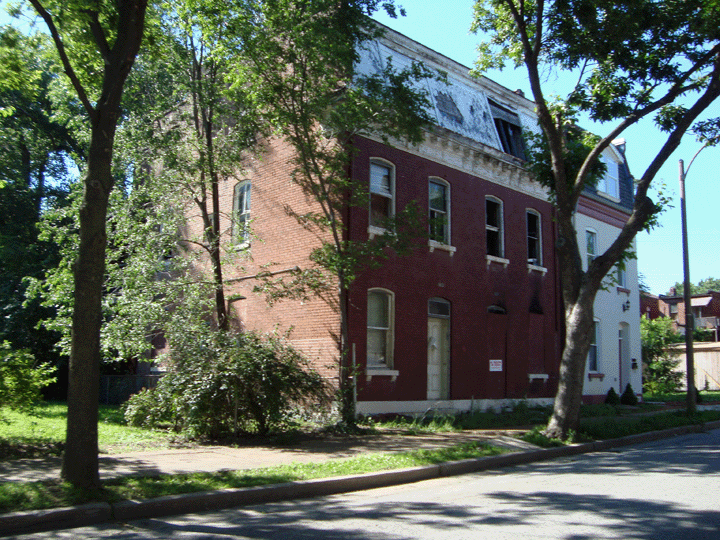 But work is well underway on framing the interior and constructing some sort of rear addition, per this recent photograph: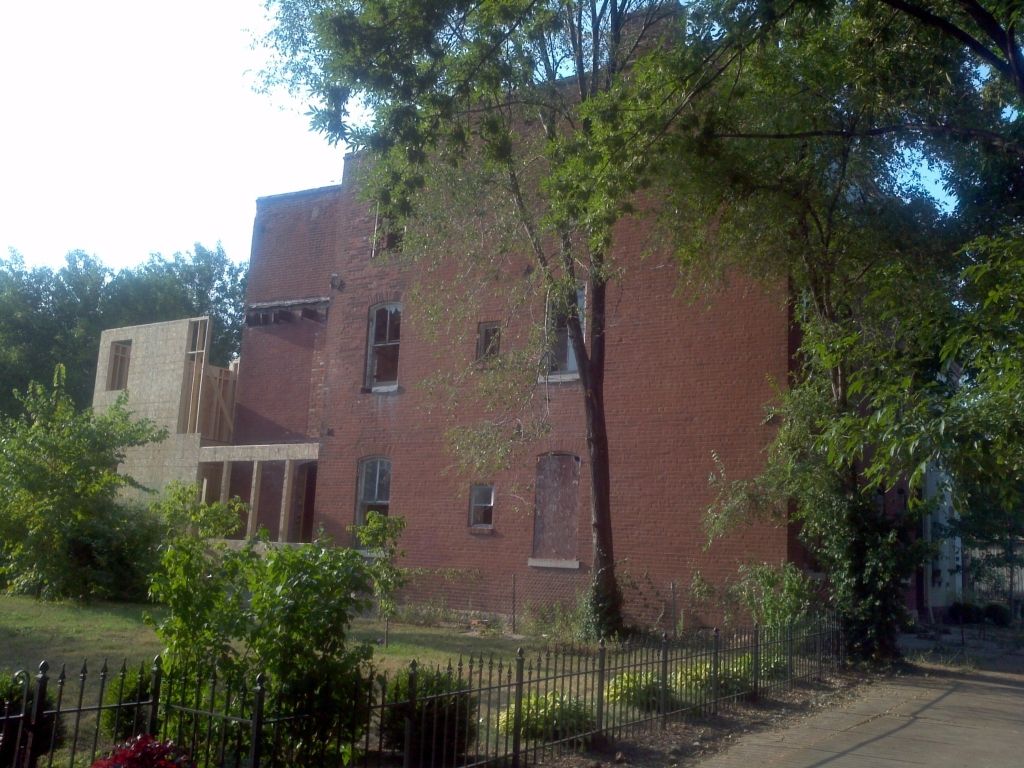 This building was one of Benton Park's most visibly vacant and unsightly. We look forward to when it will shine from the street.