The two-family structure at 3312 Missouri in the Benton Park neighborhood is being rehabbed by Askins Development Group into a single family at a cost of $30,000.
Below is a recent photograph of the building under rehab, with construction dumpster on site: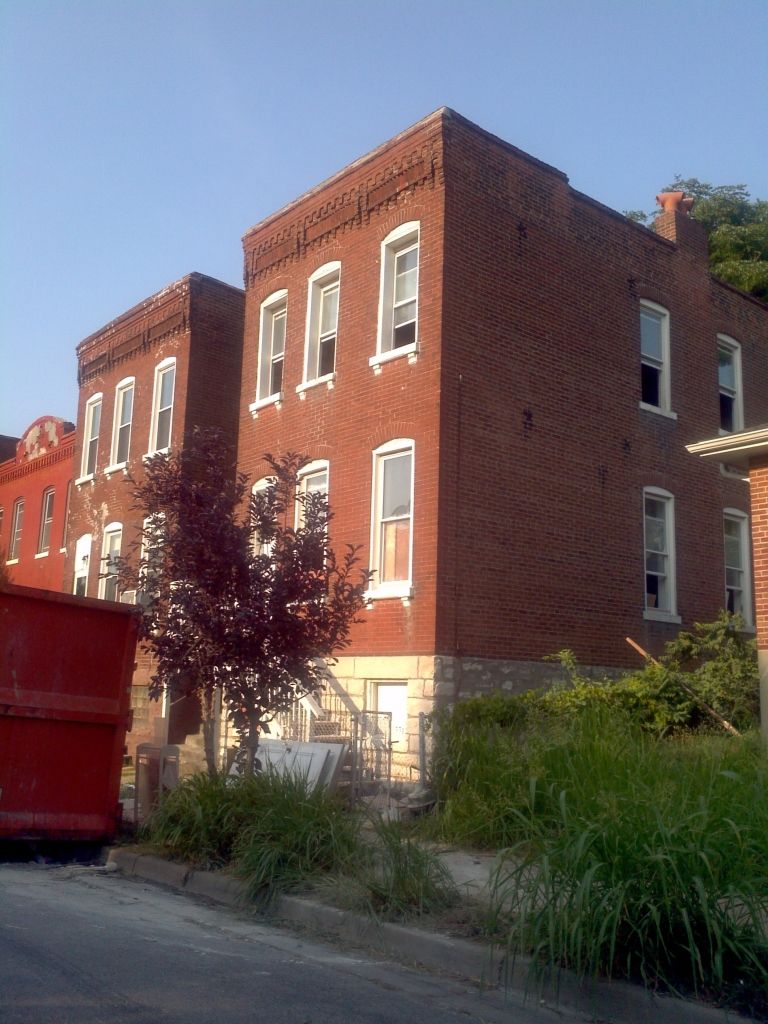 The 3300 block of Missouri is abuzz with rehab activity. The rehab of the historic Drosten House, a few lots south of this property, is nearly completed. So too is 3339 Missouri, a historic building with an alley house on the opposite side of the street.