The former 6-family building at 3523-27 California in Gravois Park was one of the neighborhood's worst looking properties back in early 2011.
Vacant since 1997 according to the city records, one might have expected this decaying building would eventually fall victim to the wrecking ball. It is now fully restored.
Take a look at the before photo, from Geo St. Louis: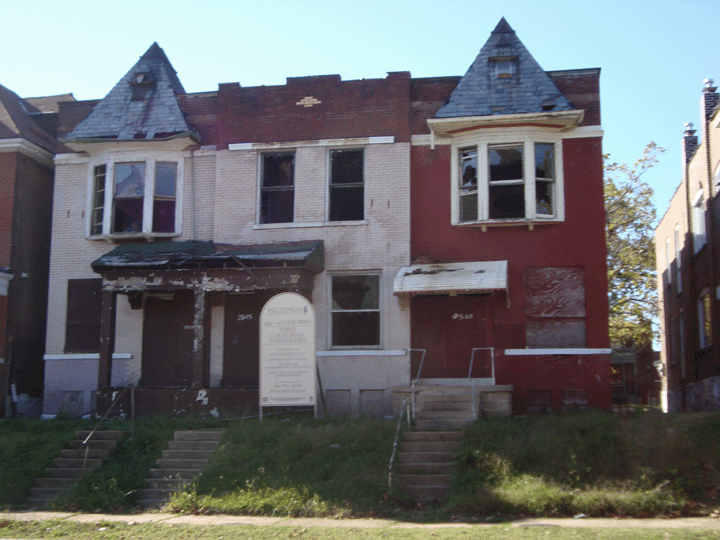 And now the after photograph, taken yesterday:
The building is now three, for-sale units. It was redeveloped by Millennium Restoration and Development Corp.