A Benton Park home with an alley house located at 3339 Missouri has been undergoing rehab for several months. City records show that these two buildings have been vacant since 1989.
Below is a recent picture of the main house fronting Missouri:
And here is an older photograph of both buildings on the parcel, courtesy of Landmarks Association of St. Louis's Facebook page.
Geo St. Louis offers a glimpse into the past life of this once crumbling set of buildings (in 2007).
The main house: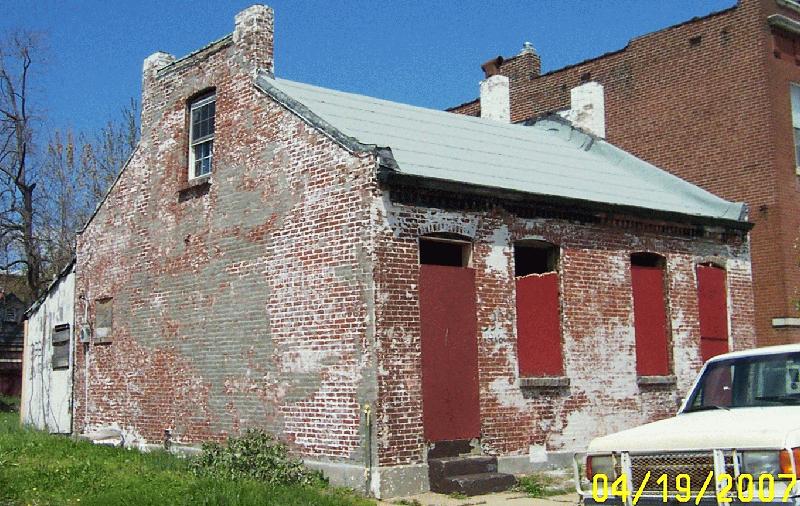 And the alley house: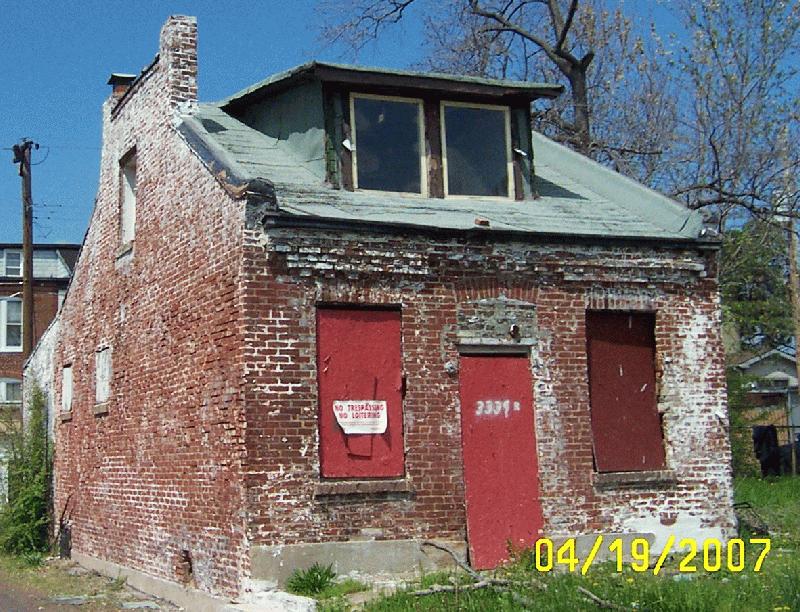 The $200,000 rehab will create a single family home with a detached guest house upon completion.