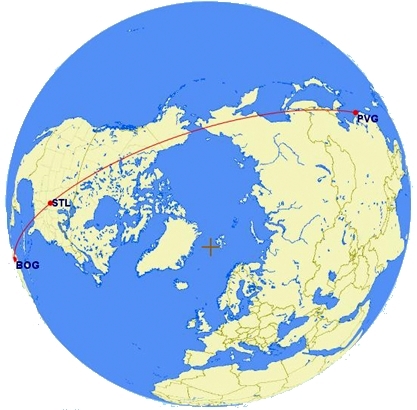 Recently revealed air cargo plans at the MidAmerica Airport in Mascoutah, Illinois might have been taken by some St. Louisans as yet another Illinoisan attempt to "steal back the China hub", after a tax incentives package for a cargo hub at Lambert-St. Louis International Airport failed to pass in the Missouri legislature last year.

Let's take a closer look at what is happening on both sides of the Mississippi. I believe it will make clear that the two efforts are fundamentally different and would actually benefit each other.

Strategic Air cargo Inc., an investment group based in Chesterfield, wants to start its own cargo airline. It is planning to buy four Boeings 747, convert them to freighters and operate them between China and the Metro East. Part of the financing would have to come from the issuance of $550 Million in so-called conduit bonds by St. Clair County. These bonds will not be backed or guaranteed by the county so they form no liability for the tax payer.

I am certainly not a financial expert but it does seem to be a bit of a tall order to sell $550M in non-guaranteed bonds in this economy for a high risk venture like this. Noted, I have no insight in Strategic Air Cargo's equity situation or business plan. Nothing is impossible. Also, we can't blame St. Clair County for being persistent in trying to turn the white elephant that is MidAmerica into a trump card for southern Illinois, and we must not forget that Scott Air Force base, the area's largest employer, might not have been there anymore without the investments made in the 90's.

Meanwhile, on La Rive Gauche, representatives Leara and Zerr introduced House Bill 1476 in Jefferson City. This bill is a stripped-down version of the original "Aerotropolis" bill that failed to pass last year. The only component left is $60 Million in incentives for freight forwarders, to be awarded per kilo of actual flown outbound freight from Lambert, over a period of eight years. The bill has not yet been scheduled for a hearing and has not been put on the calendar. It is fairly safe to assume that this new bill has a very slim chance of passing the legislature with the current political crew in place. And this is euphemistically spoken.

Despite this somewhat gloomy picture, there is good news: it doesn't mean the cargo hub is dead.

China Air Cargo did sign a lease for two years on a warehouse building at Lambert. They also signed a contract with ground handling firm ATS. Reportedly, the Chinese are still very interested in continuing the hub effort. Also, there is a real interest from South American carriers to fly cargo to Lambert, but only if and when the Chinese provide regular and dependable service to Shanghai.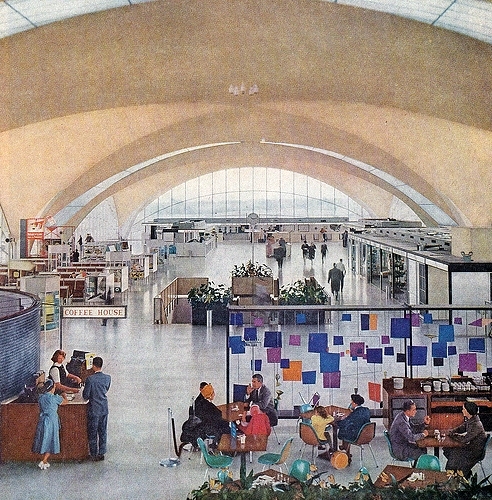 Building a cargo hub at Lambert is not easy. (Inter) national routes have to be built – via air, road, railroad and river; many players are involved, and a myriad of freight networks have to be synchronized. This requires a significant investment from all parties, which is where an incentives package would be tremendously helpful. It would provide some compensation for the extra time, effort and initial cost to start up such a complicated venture.

If we still believe an International cargo hub at Lambert is a viable and desirable proposition it is now up to the business community, the city, and the region to come up with an incentives package to get things started. I believe such an effort is currently underway. In a later stage (read: after the November elections) another attempt for state support can again, and likely will be made.

So, does the effort at MidAmerica harm the chances of a cargo hub at Lambert? Absolutely not. There is plenty of cargo to be shipped to and from Asia and the volume of air cargo will only grow. Last week, Apple reserved so much air freight capacity – to ship millions of new iPads from China to the U.S. – it caused rates to rise as much as 20% in one week. Some reports stated several companies couldn't ship their products because of this overwhelming spike in demand. China Air cargo and Lambert Airport would have likely played a role, had the hub been running by now. And don't think it's just Apple that's causing log jam or delays, spikes in demand happen on a very regular basis, for a variety of reasons.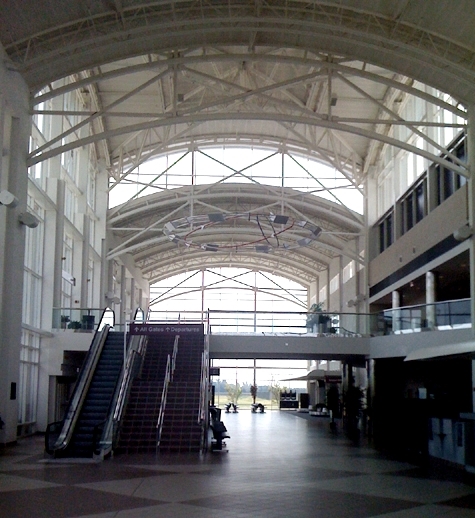 The MidAmerica and Lambert efforts will not compete in my view, but provide synergies. A critical mass of cargo activity is needed to build a sufficiently large network of routes and freight forwarders. A significant difference between the two projects is that Strategic Air Cargo will be flying goods on their own airplanes, in effect will be running their own cargo airline.

Lambert, on the other hand, will be dealing with China Air Cargo – which recently almost doubled their fleet to 19 aircraft through several mergers – and more than likely with other Chinese airlines in a later stage. It would not be too far a stretch to think that China Air Cargo could even wet lease (rent) airplanes from Strategic a few years down the road. This happens all the time. Many Atlas or Polar 747 freighters are leased to Asian or European companies to add short- or medium term capacity when needed.

Recently, a bill was passed by the Missouri House of Representatives. A bill that had been quietly amended by Rep. Anne Zerr, (R) St. Charles. (She is, coincidentally, also co-sponsor of the aforementioned freight forwarders bill.) This amendment constituted a 0.1875% sales tax increase in St. Louis City, and St. Louis and St. Charles Counties for Arch grounds renovations and for other parks and trails in the metro area supervised by Great Rivers Greenway. This sales tax increase would raise some $38 million annually, of which about 30% would go to the Arch project.

The Arch project and Great Rivers Greenway are obviously important for St. Louis and the region. But when state politicians are putting tax measures on the ballot for these types of projects, no doubt having been gently persuaded by civic leaders, I cannot help wondering whether anyone is actually recognizing the fact that our economic engine, Lambert-St. Louis International Airport, is sputtering.

It is drowning in $1.4 Billion of debt, which forces it to charge airlines landing fees of $8.18 per 1,000 pounds of aircraft weight. To compare, Kansas City charges $2.14, Indianapolis $1.93 and Memphis $1.40. Why not use a small sales tax increase to help pay down Lambert's debt? We have been pricing ourselves out of the market, which is severely hampering our airport's competitiveness and harming Missouri's economy. Remember, the St. Louis region is responsible for 45% of Missouri's GSP.

Let's start by getting our airport into the 21st Century first and then reward ourselves with a shiny new highway lid and a sky tram to the eastside. Amenities the taxpayers never asked for, or had any say over but for which they now are asked to pay up (by rather sneakily adding it to a bill, I might add).

Which would provide us, the taxpayer, with a better return on our investment? A modern, profitable, internationally connected cargo and passenger airport or renovated Arch grounds?

Take one good look at what's happening around the nation and the world and the answer is clear.