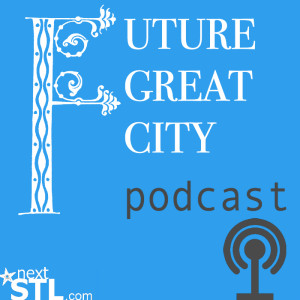 [Future Great City podcast on iTunes]
[Podcast RSS feed from nextSTL]
[Podcast JSON feed from nextSTL]
nextSTL began as the St. Louis Urban Workshop in 2009. Since then, the site has continued to evolve. Incorporating more voices across more platforms to tell the story, past, present, & future, of St. Louis. The evolution of Facebook and Twitter has changed the discussion, and the process of writing about urban and civic issues. Conferences, events, appearances by nextSTL contributors on radio and television, we've done, and will continue to do it all.
This podcast facilitates more conversations with the people shaping St. Louis today.The schedule inevitably varies based on events and guest availability. The podcast generally runs just less than 30mins with extended editions posted as needed.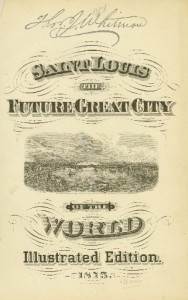 Why "Future Great City"? First, we should always strive to be a great city, the next future great city. It's up to us to define what that means. The title is from perhaps the most enthusiastic booster St. Louis has ever known. Uriah Reavis published Saint Louis – The Future Great City of the World in 1875, proclaiming the city destined for greatness. The decades to follow gave some reason to believe he was right. He saw St. Louis as the natural capital of North American and lobbied for the nation's capitol to relocate here from Washington, D.C.
Today, cities are measured by more than population growth. The value placed on "liveability", "walkability", cultural assets, housing cost, and more provide a different lens through which to view where we live. What makes a great city is as undefined as it is varied. The discussion will span the diverse topics covered by this site, seeking to place St. Louis in the context of American urbanism and global cities. We welcome ideas regarding content, guests, and other issues.
The lead sponsor for the Future Great City podcast is UIC, with additional support from Red Brick Realty.