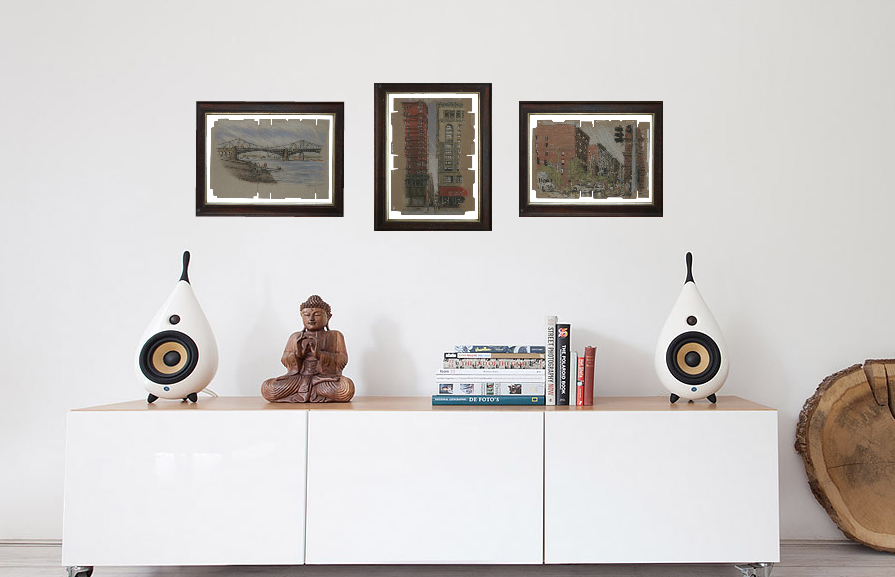 You missed the Peter Rush St. Louis sketch art sale, didn't you? Maybe you arrived 10 minutes after it opened only to discover the sketch you coveted was sold nine minutes ago. Well, we're here to help and are thrilled to be able to offer prints of three of Peter's sketches!
When I first viewed Peter's St. Louis work, I was mesmerized. There's something special about seeing our city through the eyes of others. This is especially true when presented by a talented artist. You can read more about Peter and his St. Louis travels and work here:
An Australian Architect's Incredible Sketches of St. Louis
Fox2Now Features Sketch Artist Peter Rush, October 7 Art Sale
IMPORTANT INFORMATION
Prints made from professional high-resolution copy of each sketch
Printed on 20×16 Premium Matte #80 Cover paper stock with a UV coating
We are guaranteeing delivery by mid-January for orders received by 12/31/16, but hope for a faster turnaround depending on order volume
Prints are unframed and rolled for delivery via USPS (S&H included in price)
Separate orders from same purchaser will be combined in one shipment
Also, bear with us and we take on this new e-commerce effort and learn along the way!
---
Buy All Three for $135
---
Print #1 / Olive Street / $50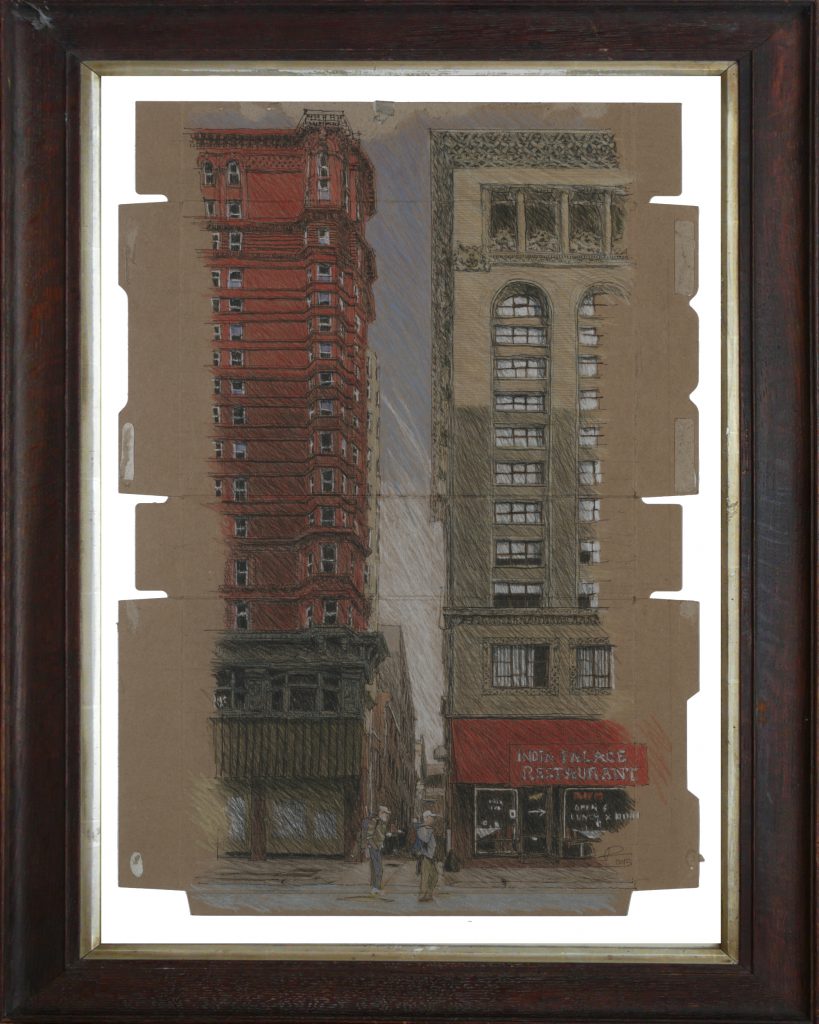 ---
Print #2 / Eads Bridge / $50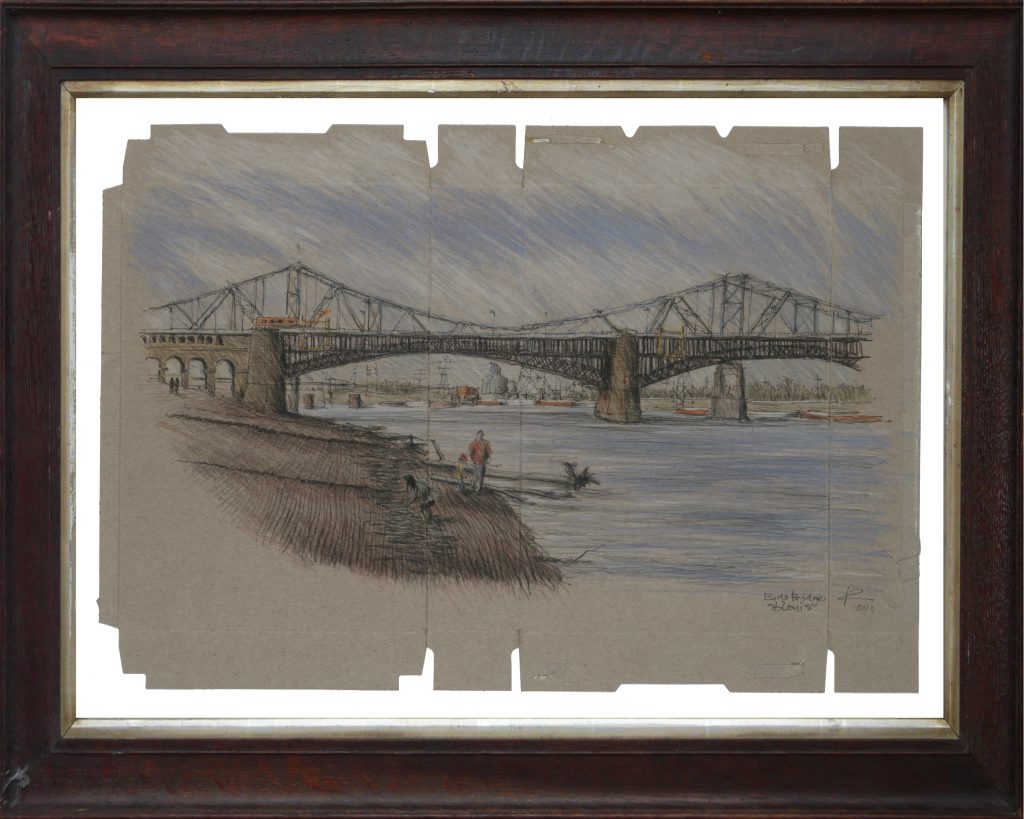 ---
Print #3 / Washington Avenue / $50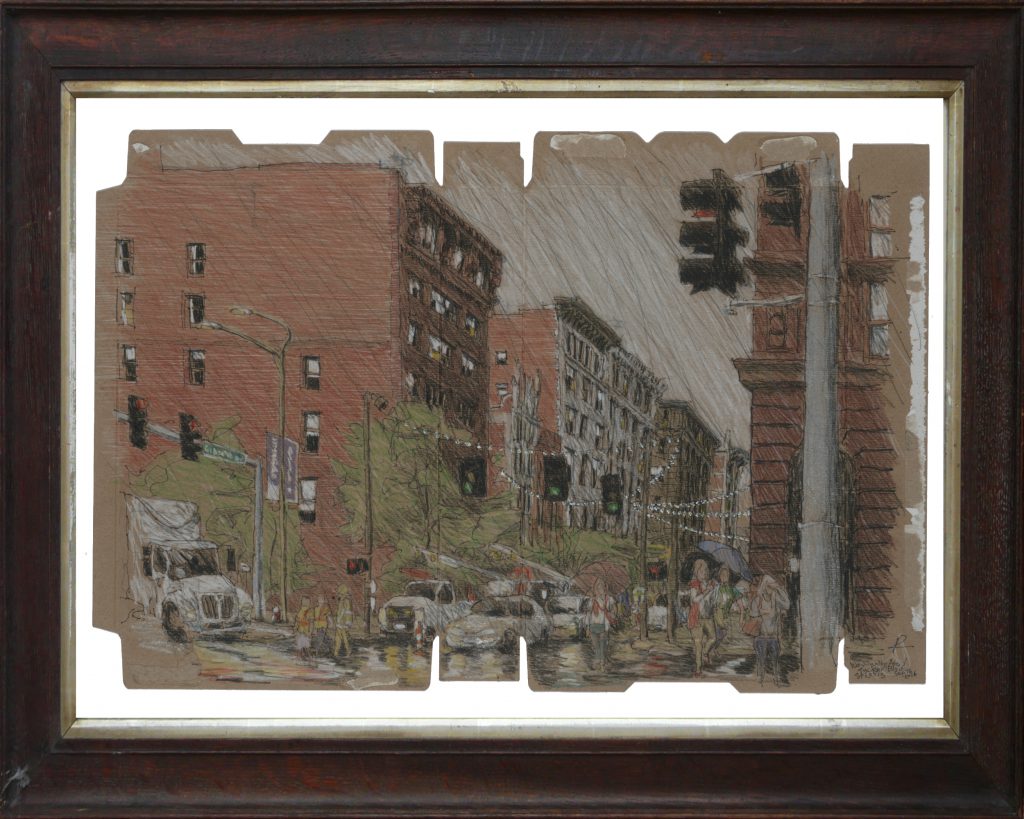 ---