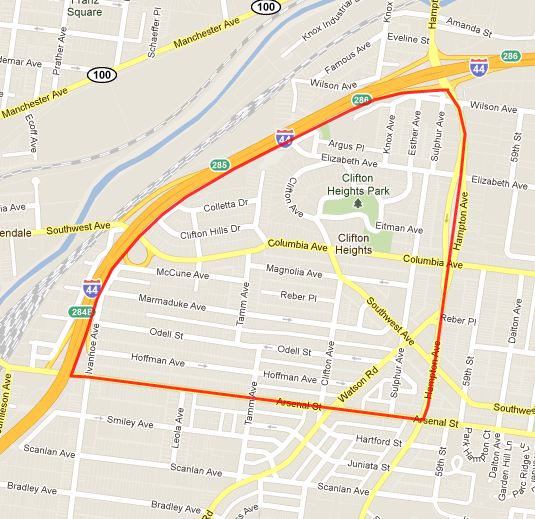 The Clifton Heights neighborhood has a wealth of information on the history and current goings on on their website. The history is long and rich, and expertly documented in the website. Subdivision of this part of the city began in 1880 for residential purposes and continued through 1955 when the large Clifton Hills subdivision was platted north of Southwest Avenue and west of Tamm. This long history of slow development and subdivision is very apparent in the mix of housing that you find within Clifton Heights.
So who and how many call Clifton Heights home? Here's another city neighborhood with accelerating population loss. Clifton Heights saw a 3.5% decrease in population from 1990 (3,570) to 2000 (3,444), a rate that increased to 12% from 2000 (3,444) to 2010 (3,074). It is largely white at 95% of the total population. The remaining 5% is comprised of 2% Black/African American, 2% Hispanic/Latino, 1% other.
In 2000, there were 1531 households, 65% with 2 or more people. 87% of those are family households, 74% of which are married-couple families. The housing is 93% occupied, 75% of which is owned. Lots of families, lots of married couples, low vacancy rate. This is clearly a stable neighborhood.
The best way I can describe the housing stock in this neighborhood is mixed. There isn't really a prominent style or defining "feel" to the neighborhood, until you get close to the actual park, which serves as the centerpiece for Clifton Heights.
The southwest reaches of the neighborhood have a strangely compelling mix of sided homes mixed with brick bungalows, 3 stories, 2 stories, duplexes, multi-families, you name it. Even the street trees have no uniformity or continuity. Here are a couple examples of the varied housing stock: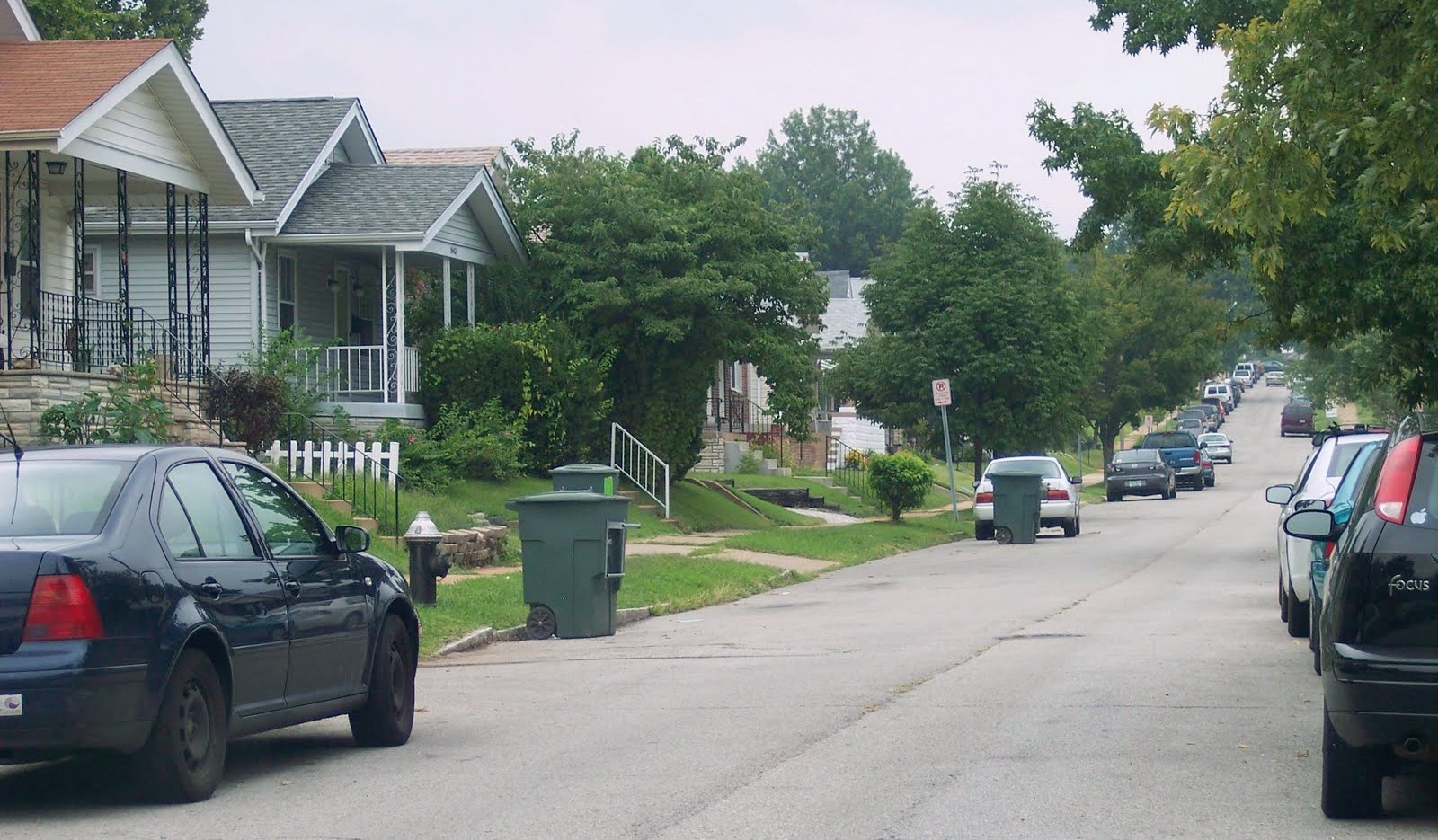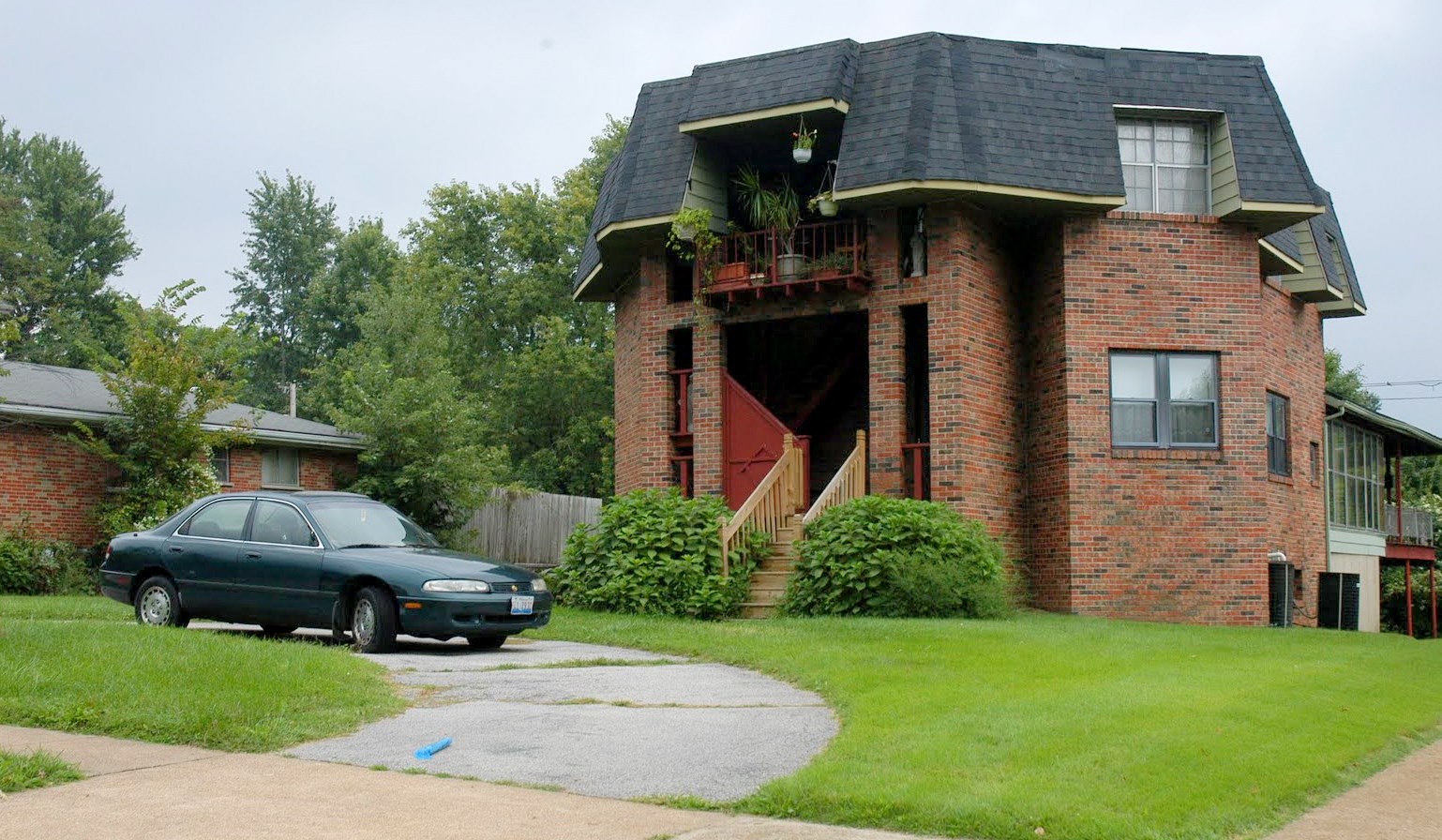 Closer to the park is some of the most unique housing I've seen in St. Louis. It actually reminds me of the hilly sections of Webster Groves or old Kirkwood. There are large Victorian style homes surrounding the park. The setting is very serene. This may be one of those truly unique, "nothing else like it" kind of places in the city.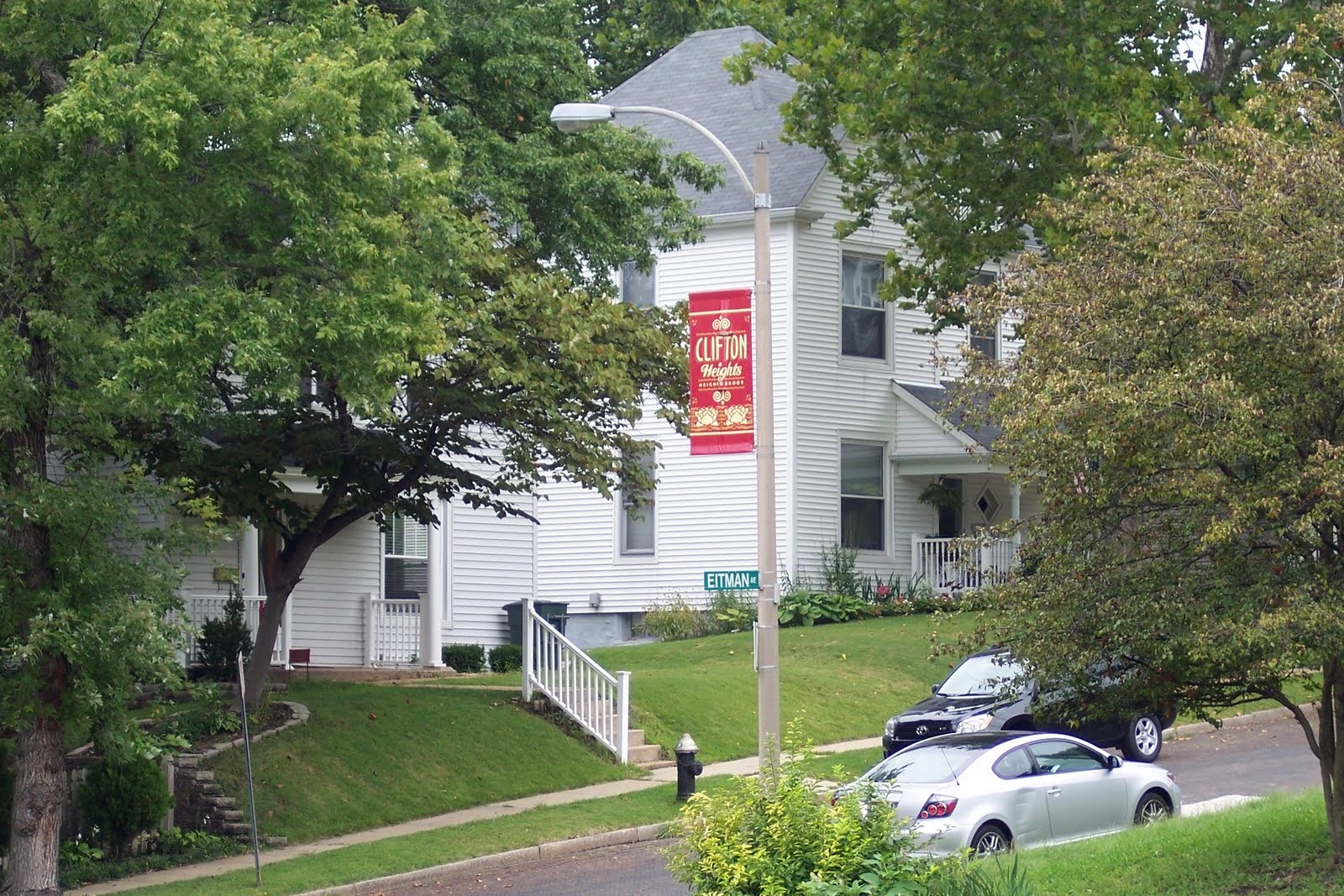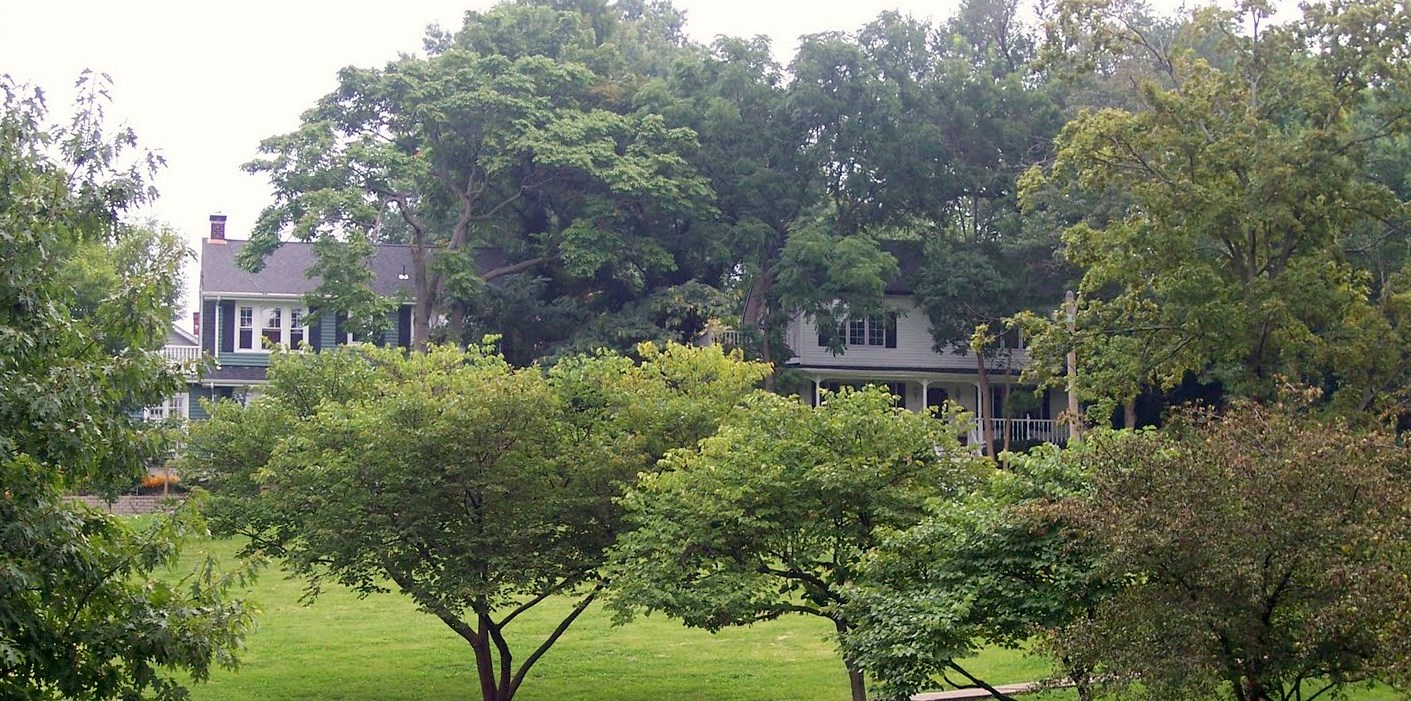 The park is in a low lying area with some nice features around the lake.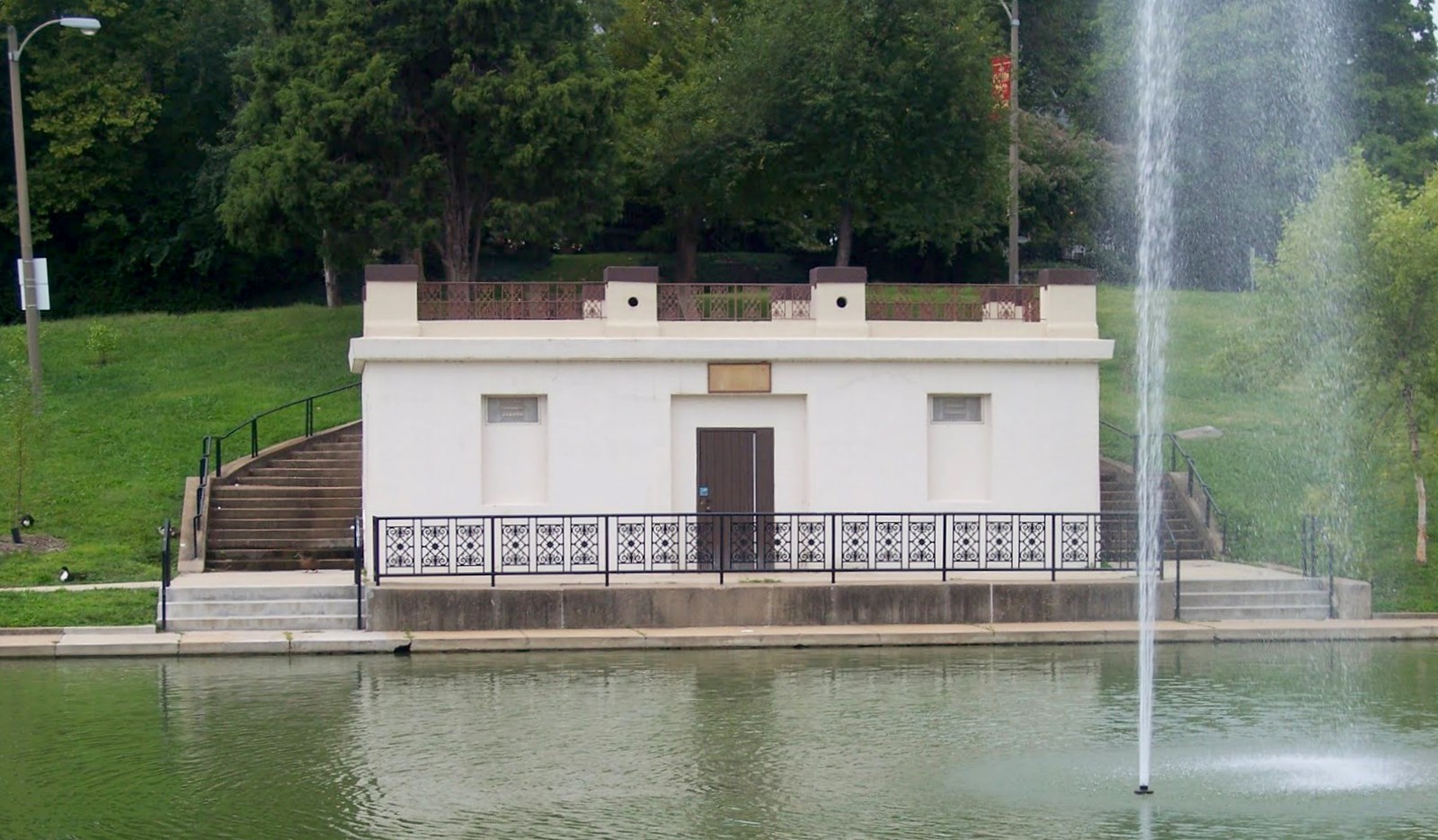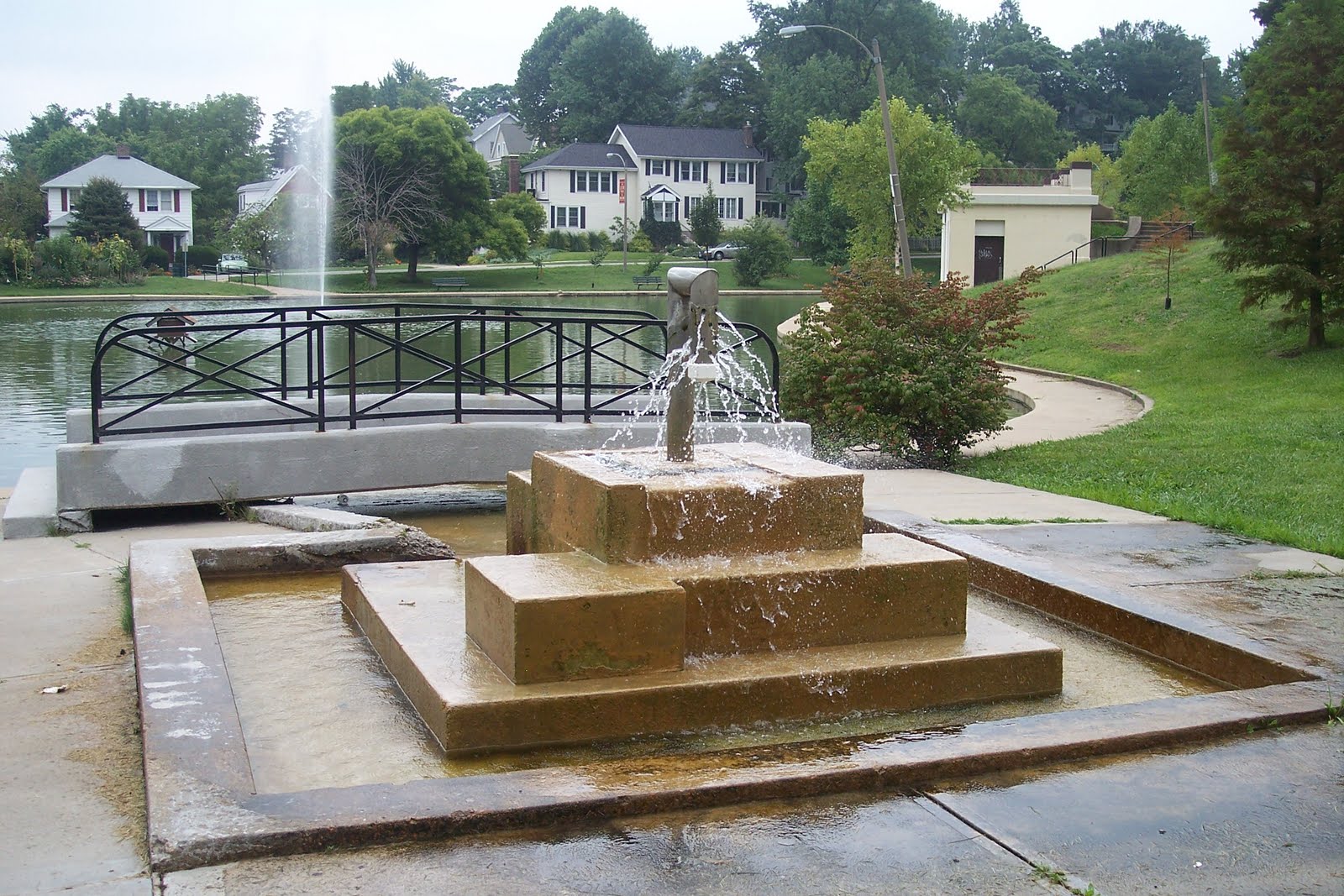 Some of the institutions in the neighborhood are more typical of other parts of the city.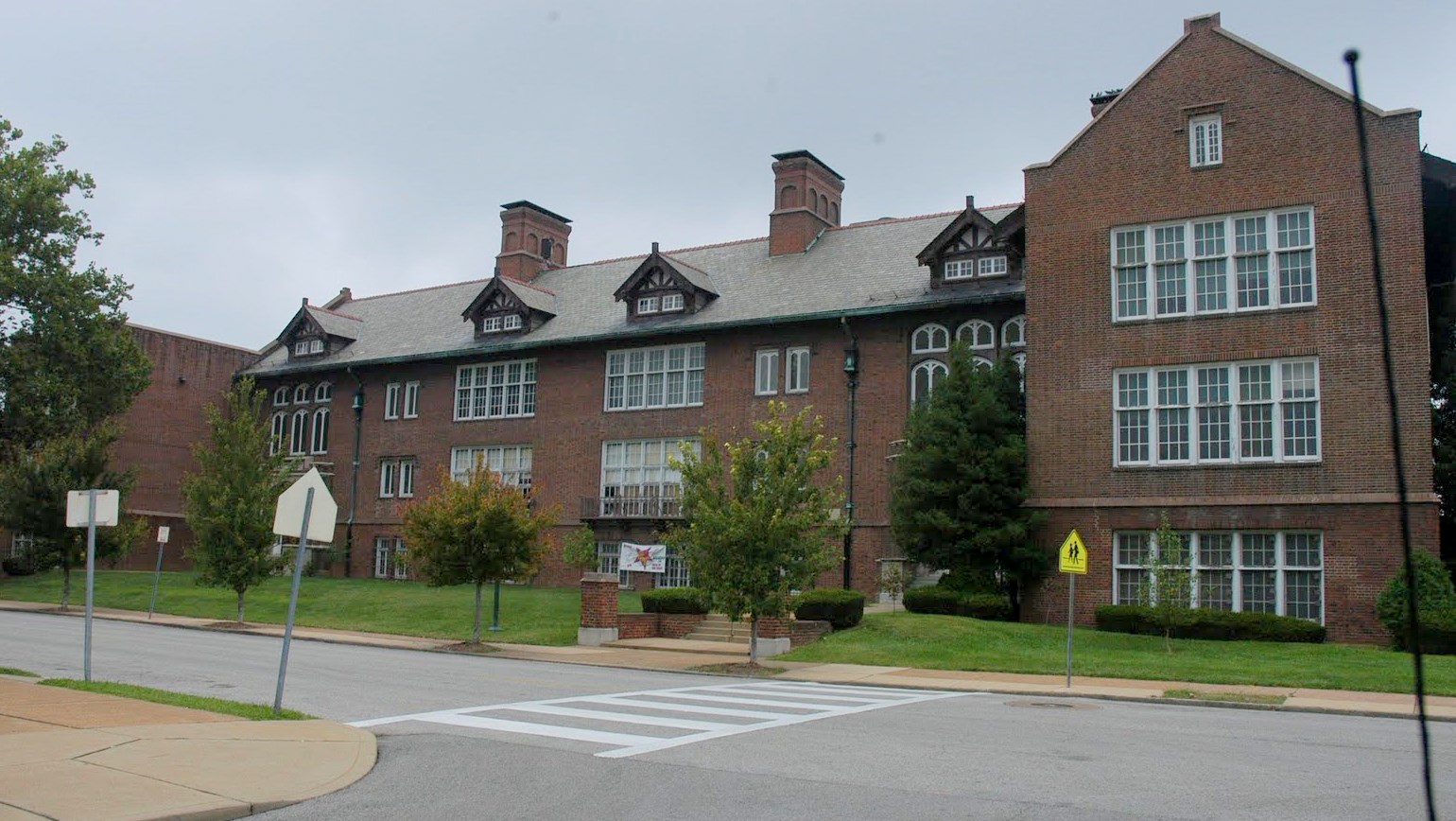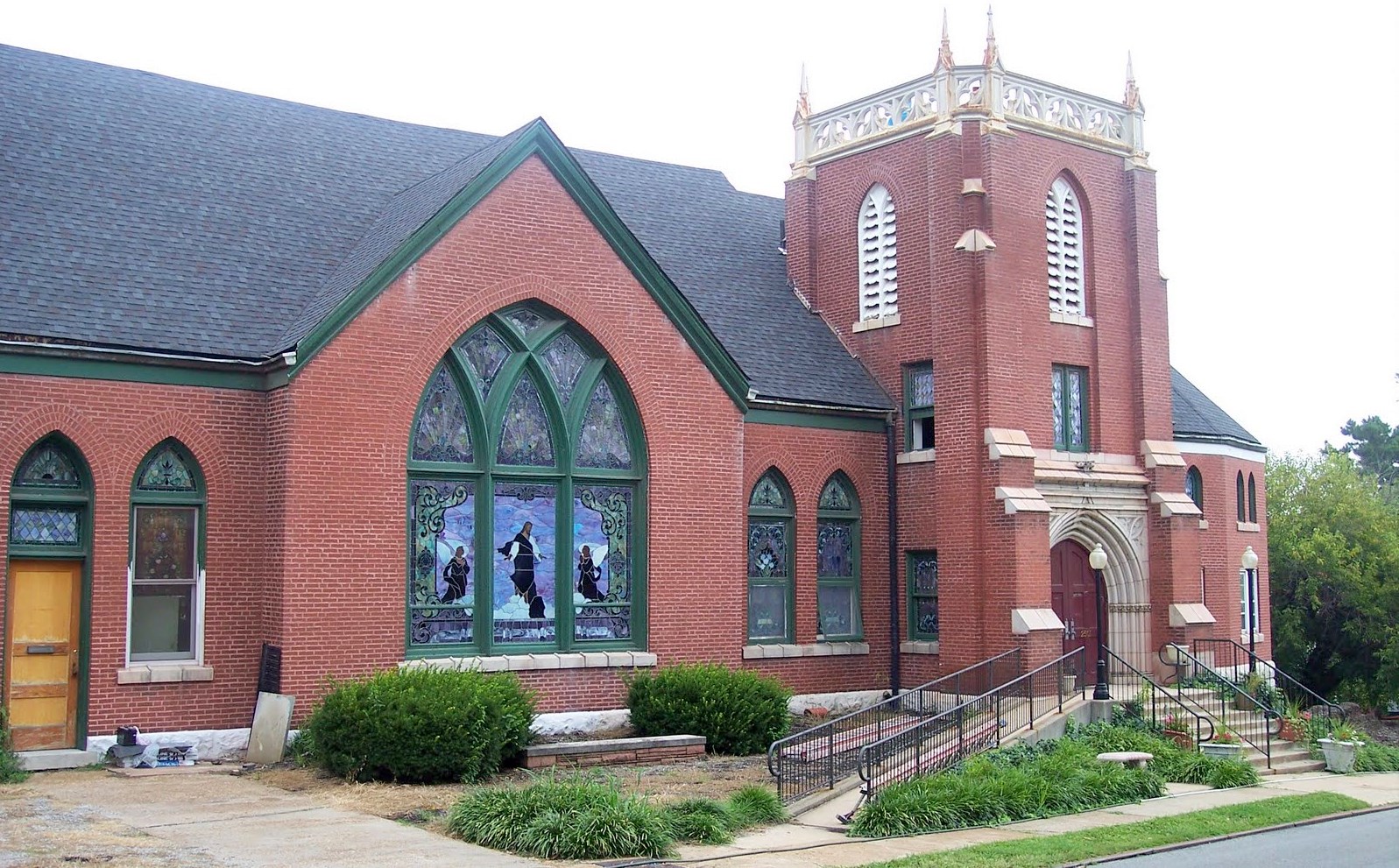 Some of the local nuances I appreciated:
Honey, grab the tree stumps, chain-link and paint, I've got an idea…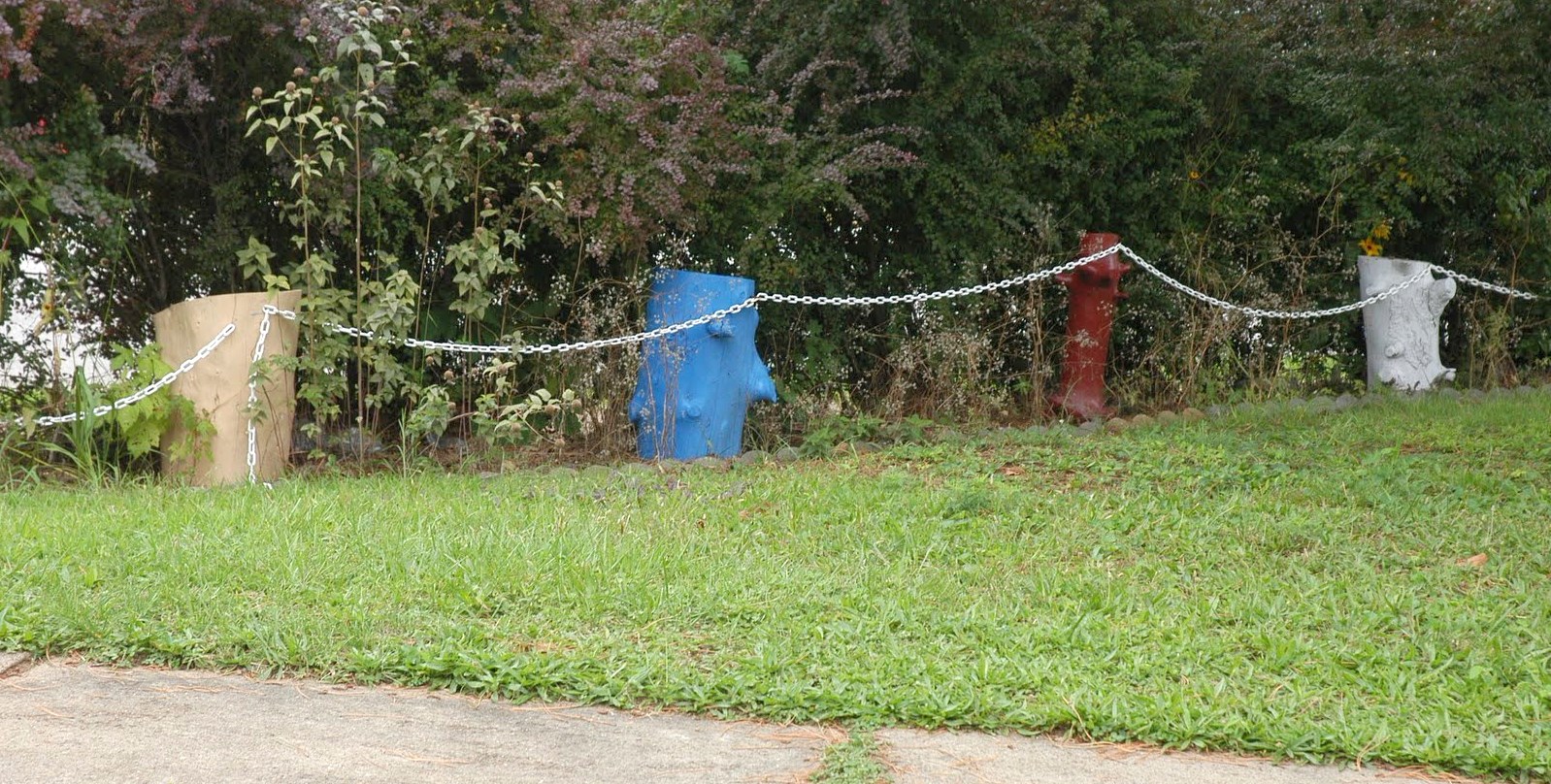 One neighbors disapproving stare as I surveyed the streets. Doh…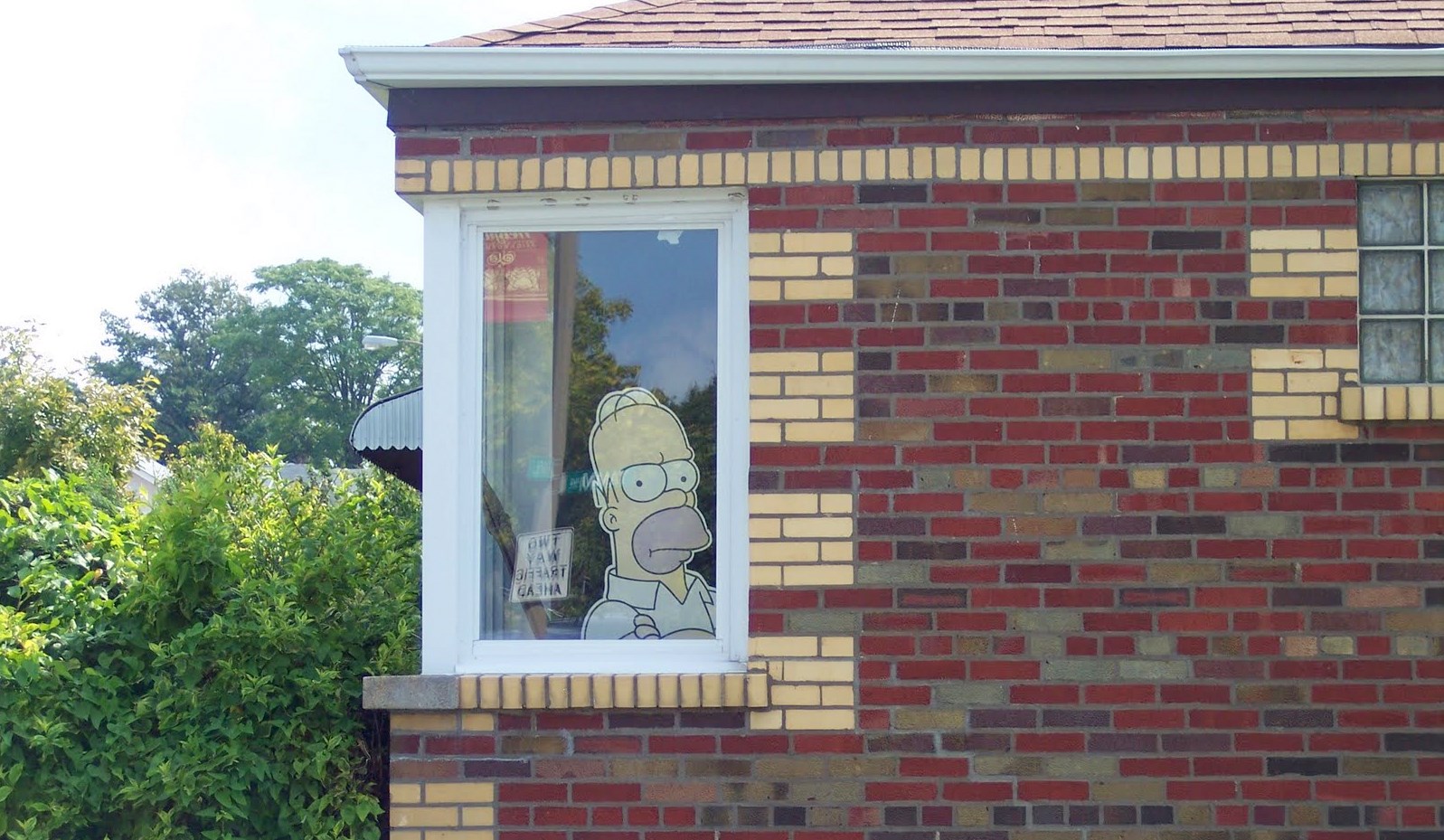 Some park-side commentary: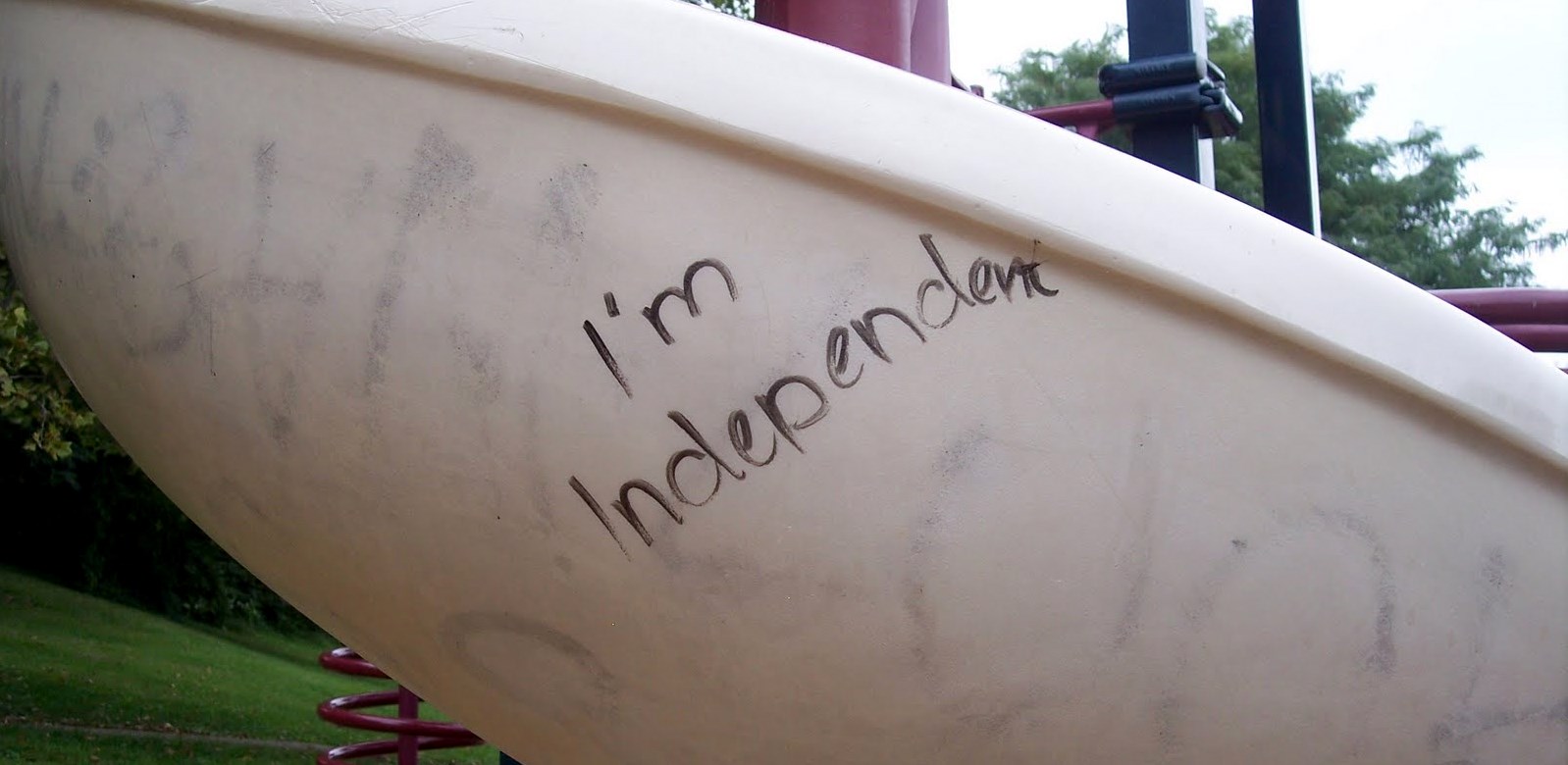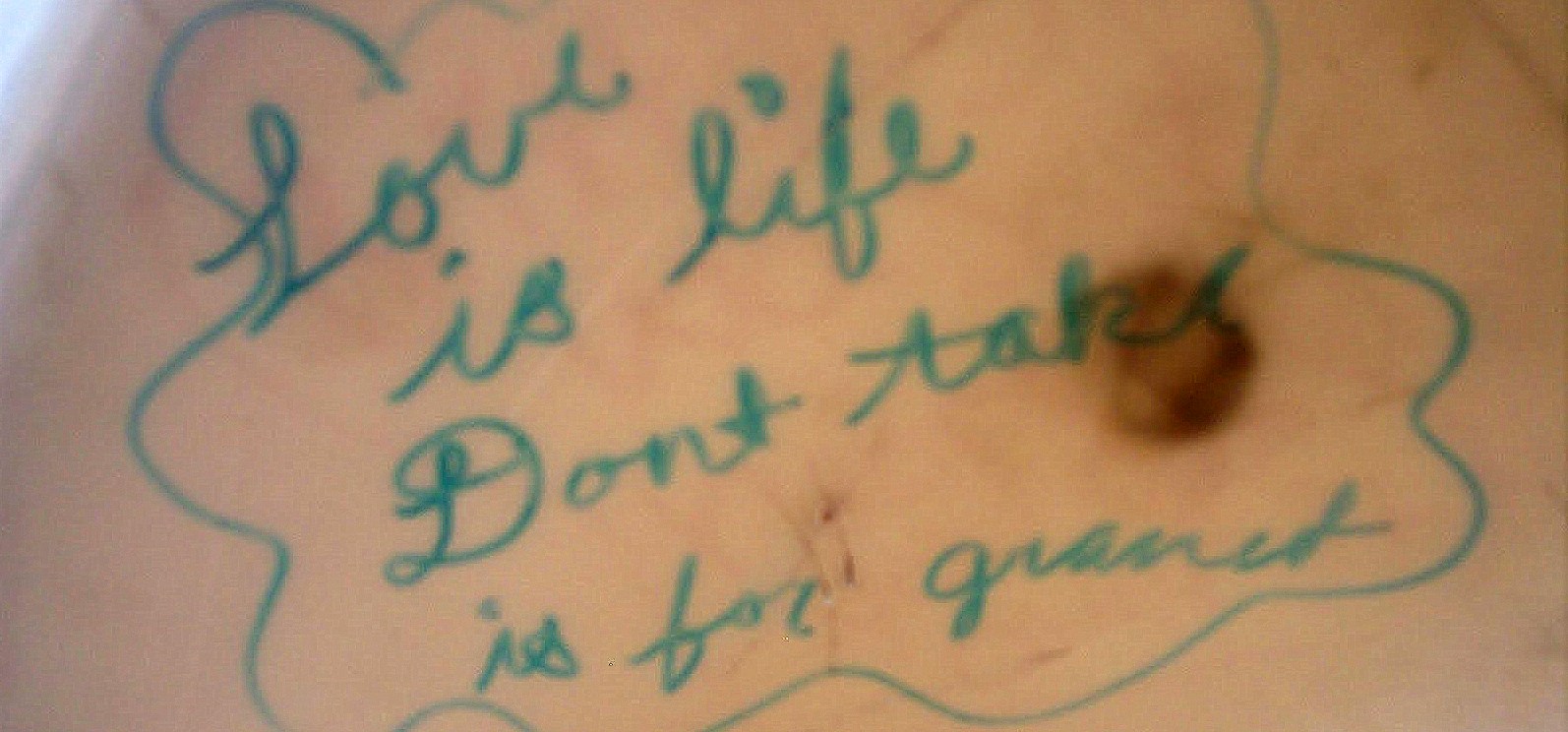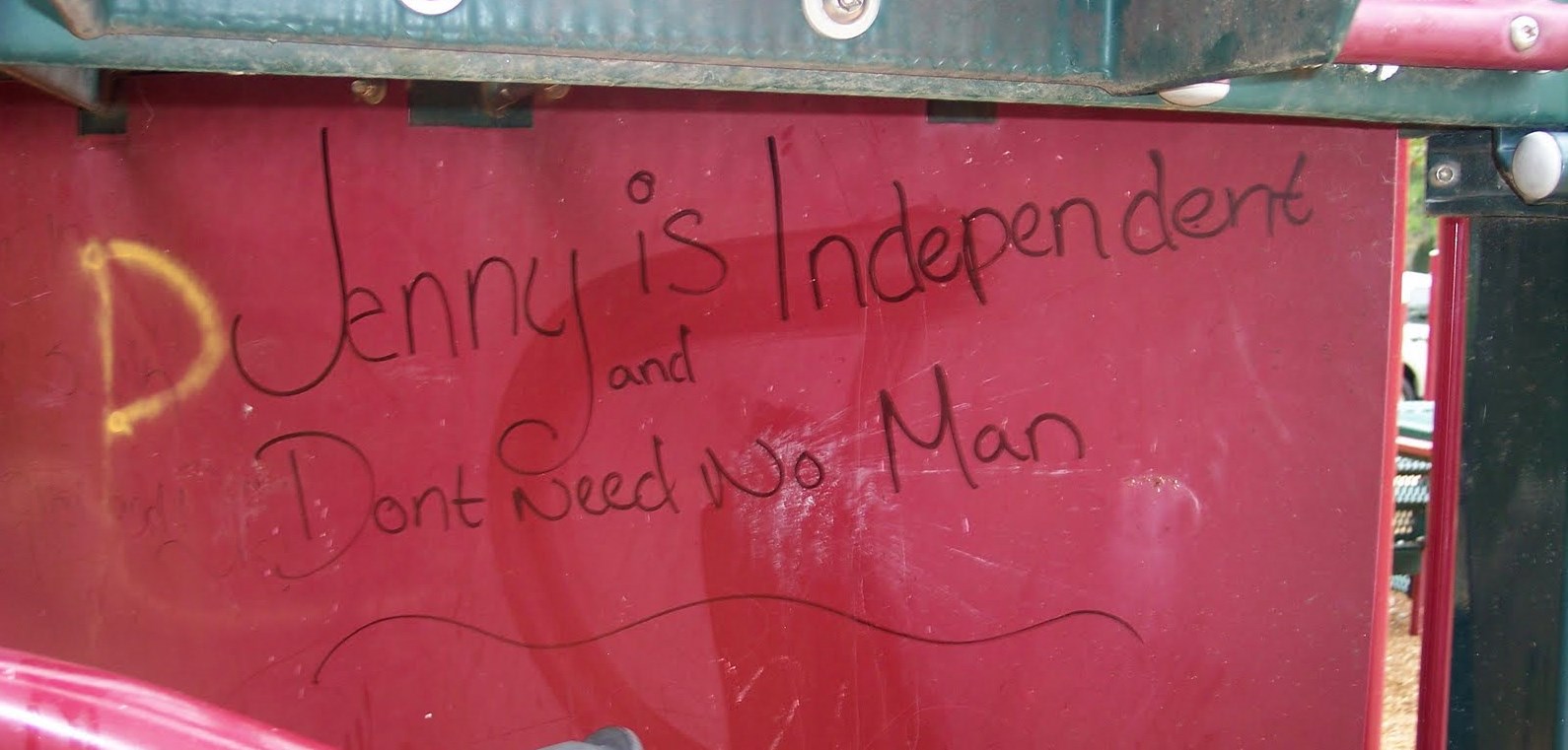 In closing, I would call this a gateway neighborhood. One that is so safe and familiar that it is a good first move for someone who wants to get their feet wet with city living. There is not really a set street grid, so it has a meandering, hilly feel to it. With the rich and beautiful corner store fronts, there are many opportunities for this to be a self-contained neighborhood.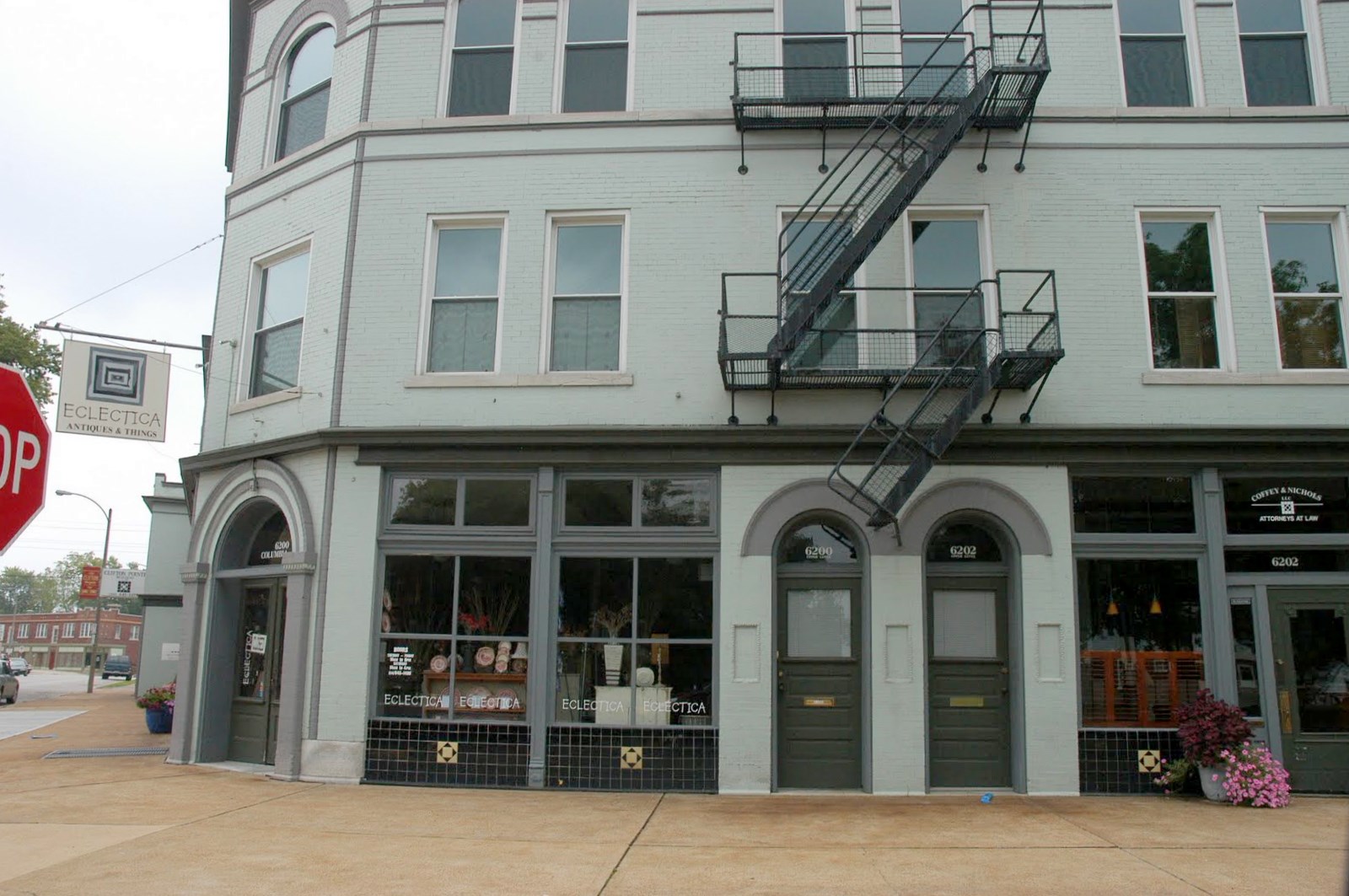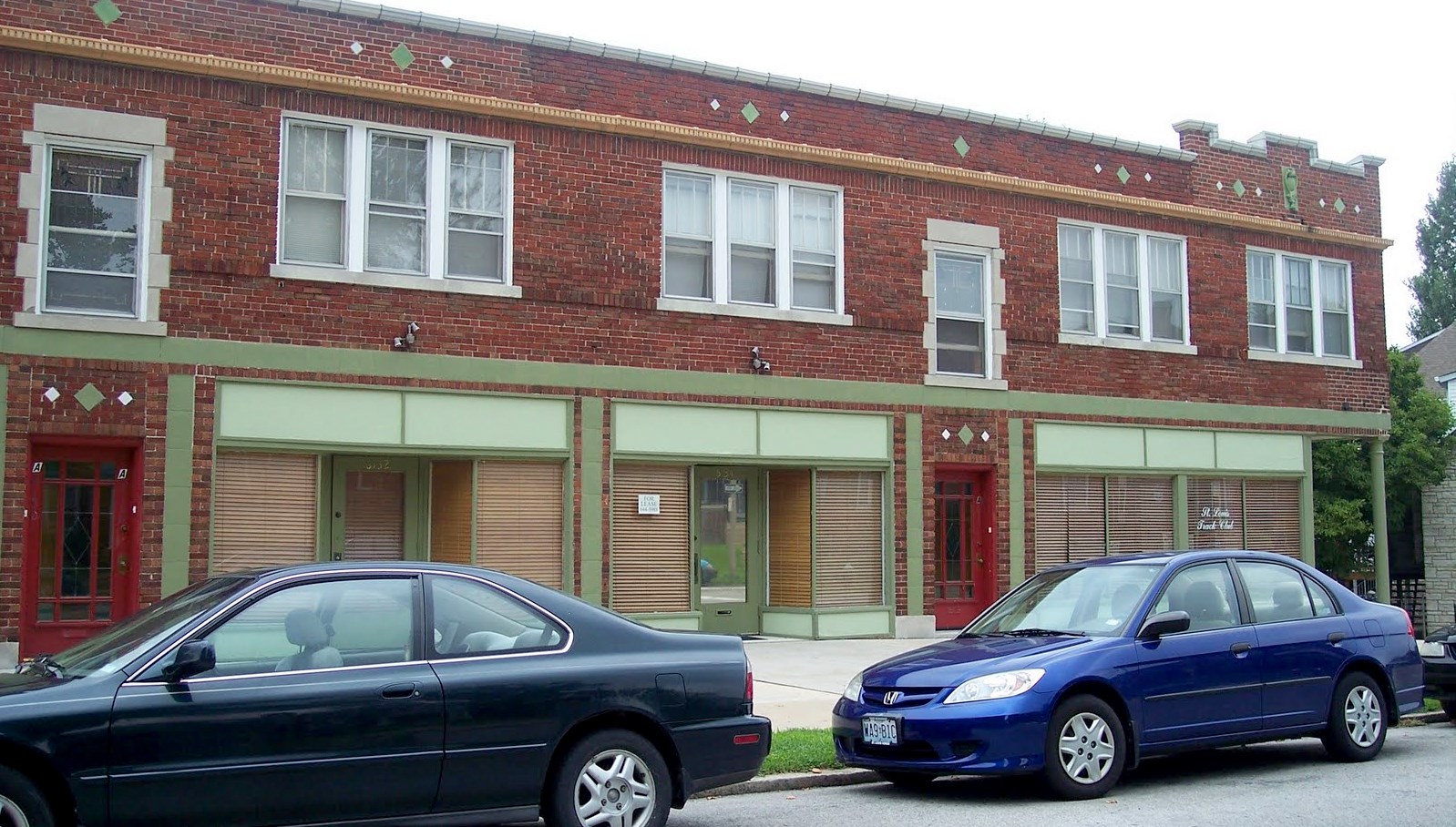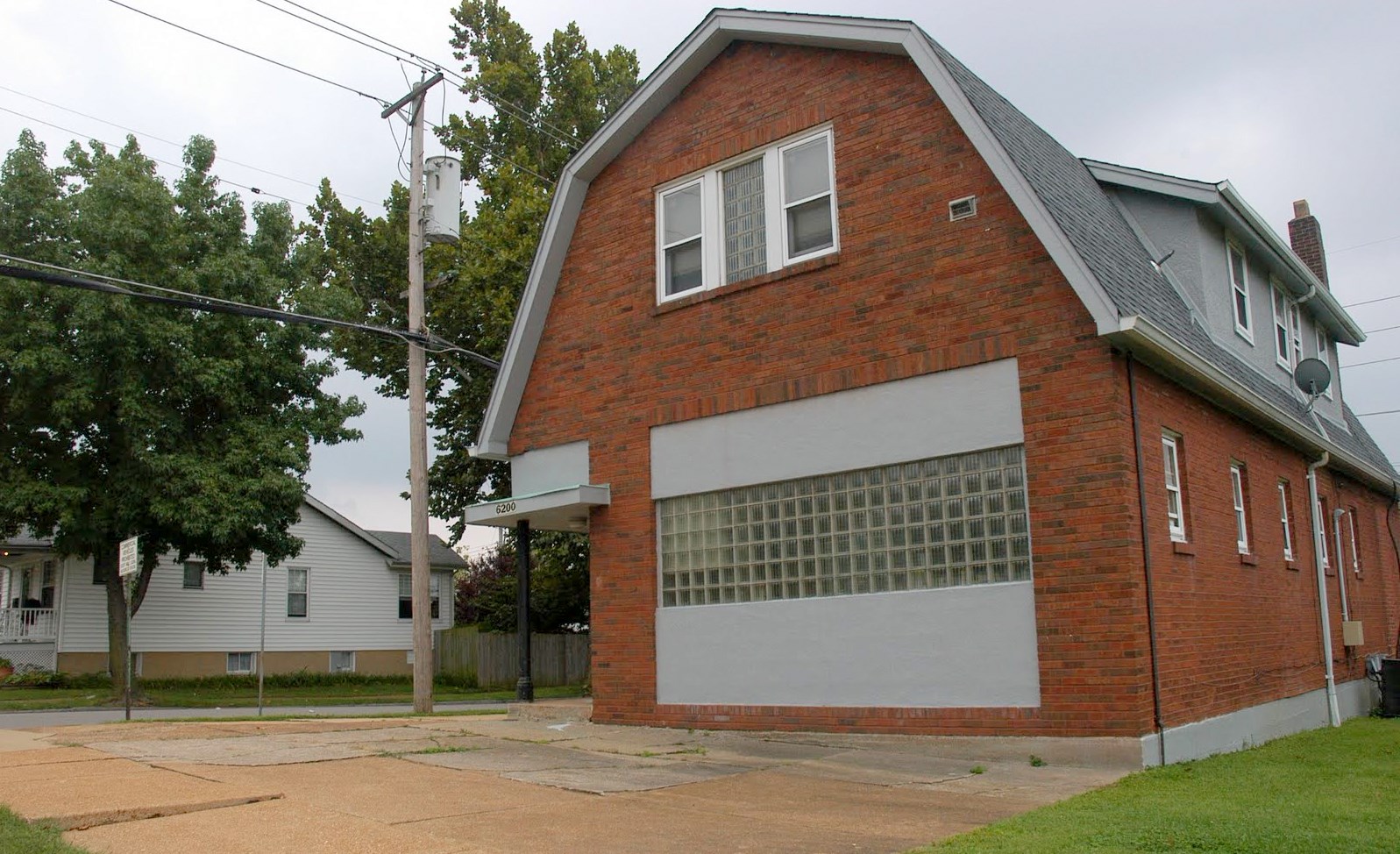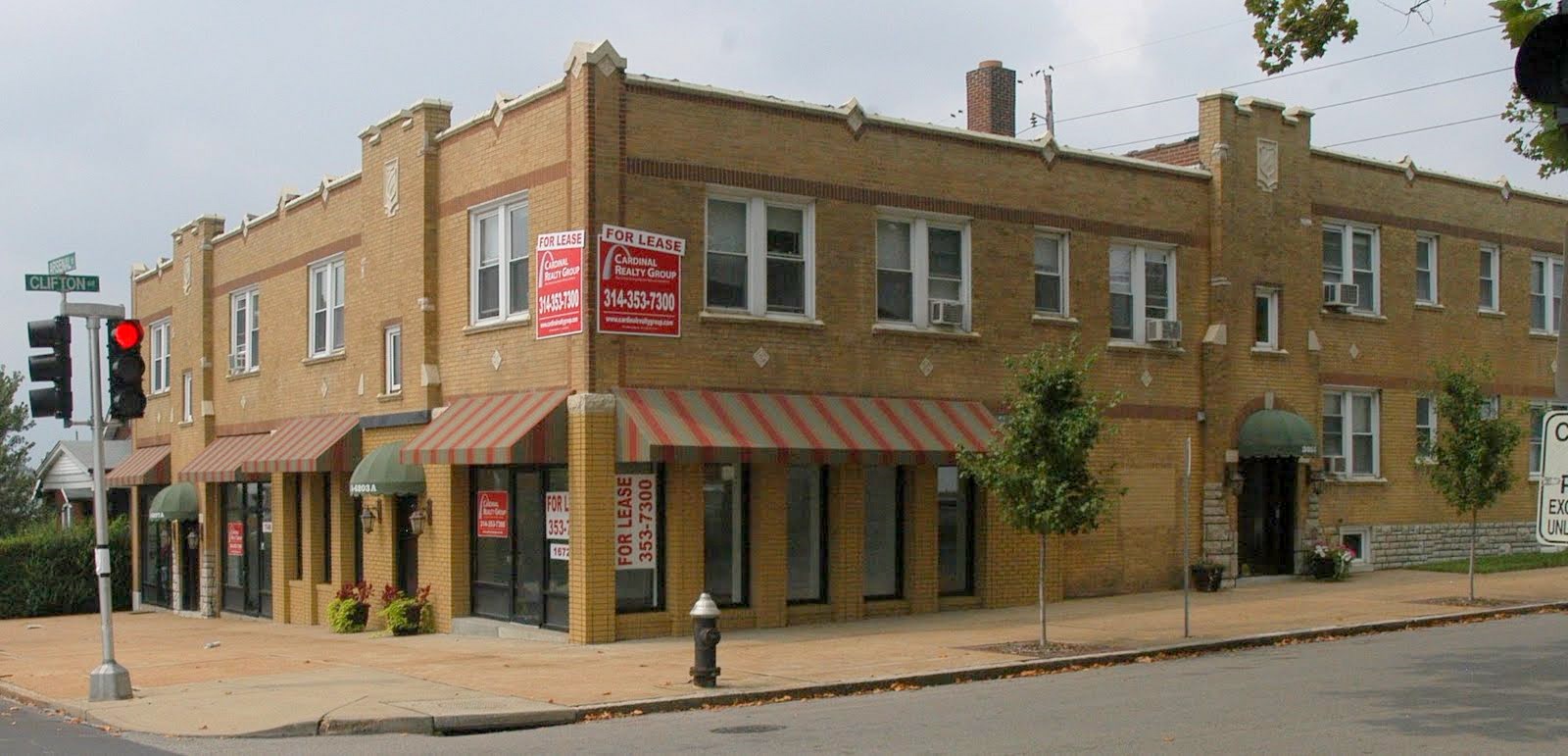 There is a lot of rehab work going on, especially around the park.
There is a huge, relatively new Drury Inn at the northern border of Clifton Heights. Does anyone out there remember the name of the Chinese restaurant formerly on that site? Was it the Diamond Head?