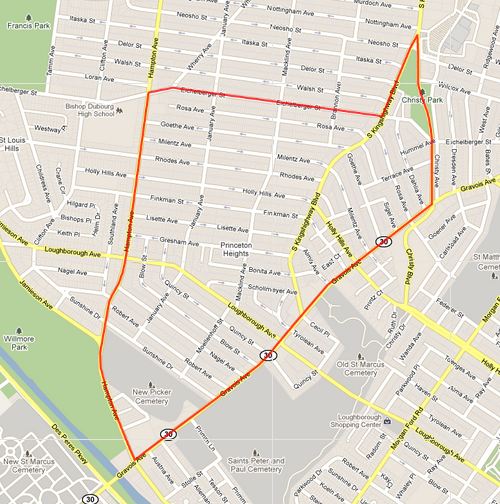 Princeton Heights is located in south St. Louis generally bounded by Gravois on the east and southeast, Hampton to the west and southwest and Eichelberger to the north. Before a family member of mine moved here, I always thought this part of town was called Southampton. Wrong, that is the neighborhood to the north.
This neighborhood has got to be one of St. Louis' best examples of the "gingerbread house". Street after street, house after house have the charm and craftsmanship that make St. Louis so great. Many of the houses may look the same while passing through in the car; but a nice long walk through the streets will prove that almost every home has it's unique charm or touches that set it apart from it's immediate neighbors.
Here are some interesting facts about street name changes over the years:
"Bonita was known as Wiesehahn, Eichelberger was known as Clark Road, Gresham was known as Kaiser, Holly Hills was known as Kansas, Nagel was known as Brunzwick, Sunshine was known as Upton. There were street names such as Mecklenburg, Bewen, Helvetia, Brunswick, Korn and Wisehann that have now cease to exist. and In 1947, Wilmore Park was created from the old Ellebeck's Farm."
I like the Germanic names. Sunshine and Holly Hills sound too much like a Carpenters song. What's next Summer Breeze lane? Mmmm I can smell the jasmine.
It's obvious that this neighborhood is tidy and well maintained. People here care and love where they live. The manicured lawns, clean alleys and beautiful homes are welcoming. Our photo excursion was taken on a beautiful fall day where we encountered many other pedestrians walking dogs, babies, etc. There is a lot of activity in this neighborhood and it appears to be very densely populated. There are very few depressed or ramshackle properties. There are no streets that look in disrepair or abandoned. The alleys are well maintained and a place for kids to ride bikes and parents to socialize: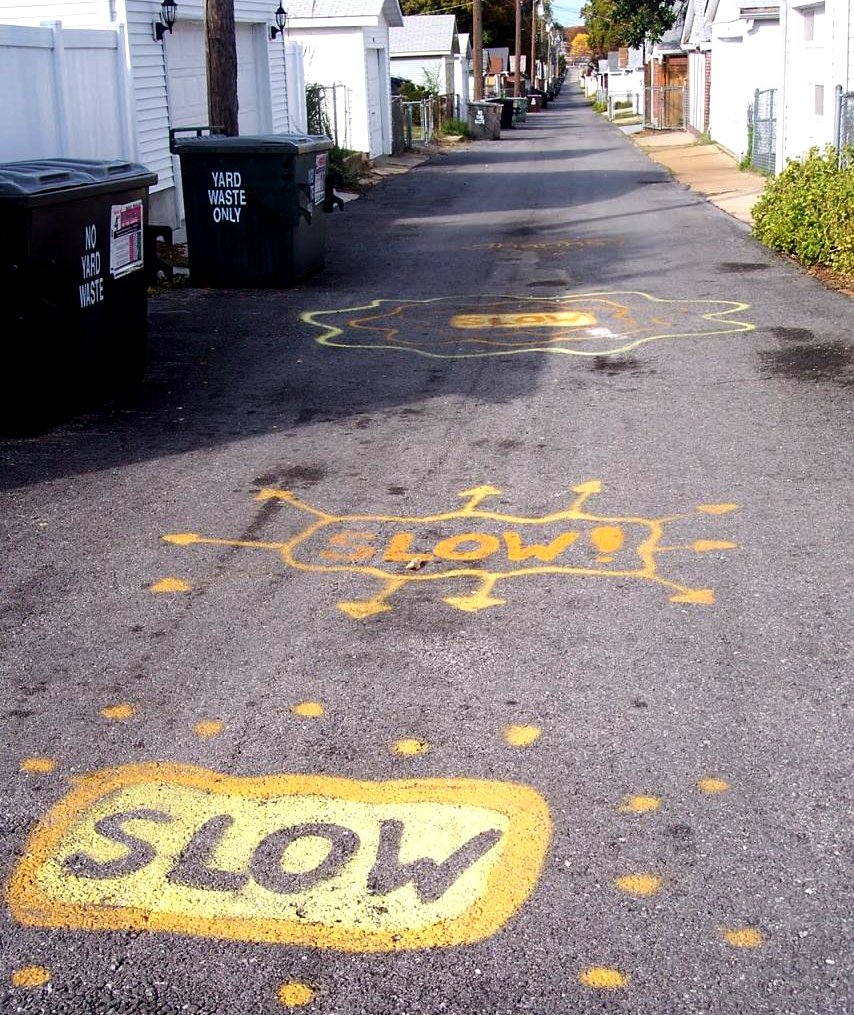 Let's take a look at the numbers from the 2010 census:
Ding ding ding, we have a winner for the first neighborhood I've visited thus far that gained in population from 1990 to 2000. Congrats Princeton Heights on the 3% gain in population from 8,029 to 8,238 residents. This neighborhood is 95% white, 2.2% Hispanic/Latino and 1.9% black. The other races make up the minute remainder.
90% of the households in PH are "family households", 75% of which are married and 46% have kids under 18 years of age. 95% of the homes are occupied, 69% of which are owner occupied.
This is a rock solid neighborhood. My dream is to have more neighborhoods with this kind of occupancy rates and overall stable feel and healthy intra-neighborhood businesses. Here are some of my personal favorites: Arnold Hardware Gravois Glass (they do great glass and glazing work on old wooden windows), Billy Goat Chip Company, Onesto and Southside Cyclery
There is a Schnucks at Gravois and Germania that is one of the cleanest and most organized in town. Our Lady of Sorrows is a strong parish with an elementary school built in the last couple of years ($5060/year). The church seems to be quite an anchor for the neighborhood, as there are many Catholics in this part of STL.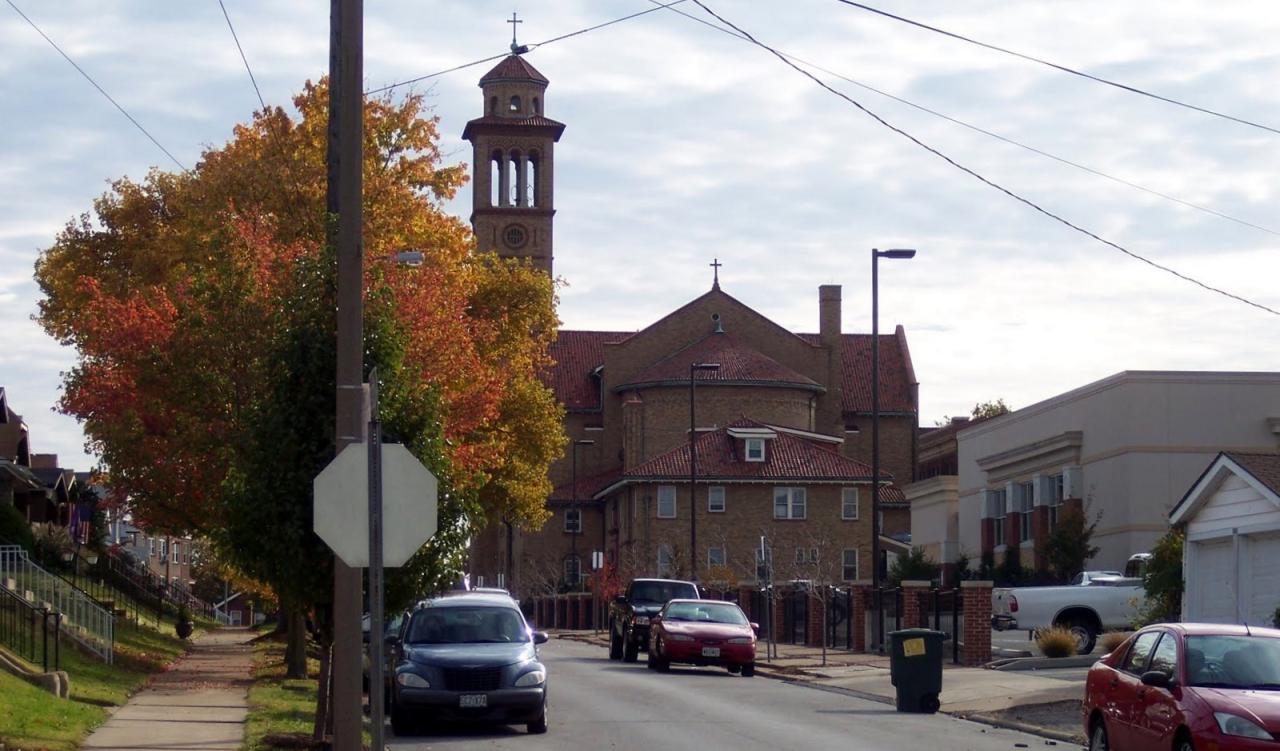 There are plenty of available retail spaces along Macklind, which could extend the SoHa retail district from Southampton to PH. For example, this nice tree lined stretch just south of Rhodes: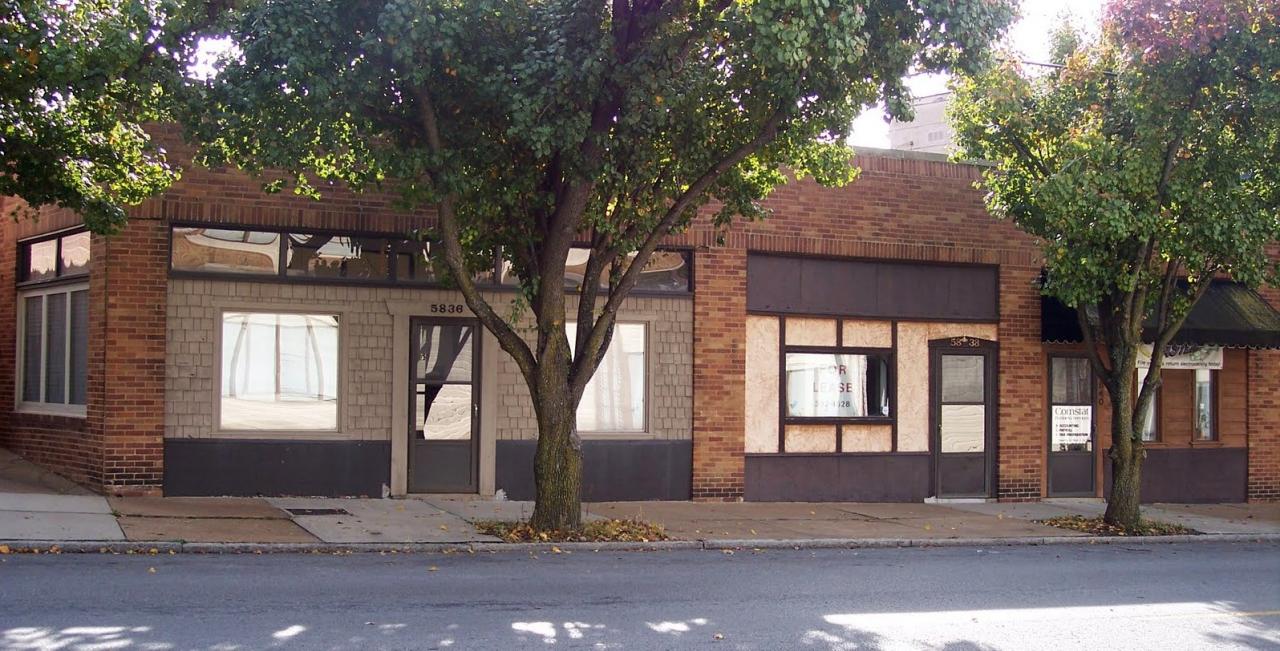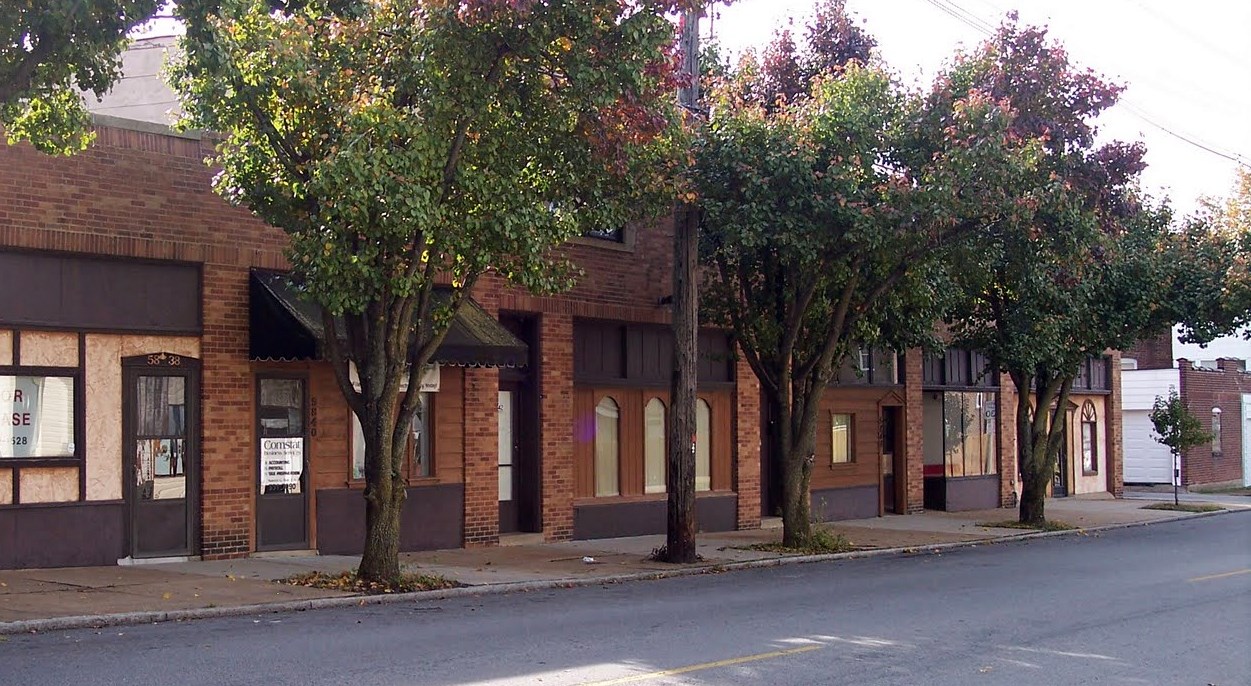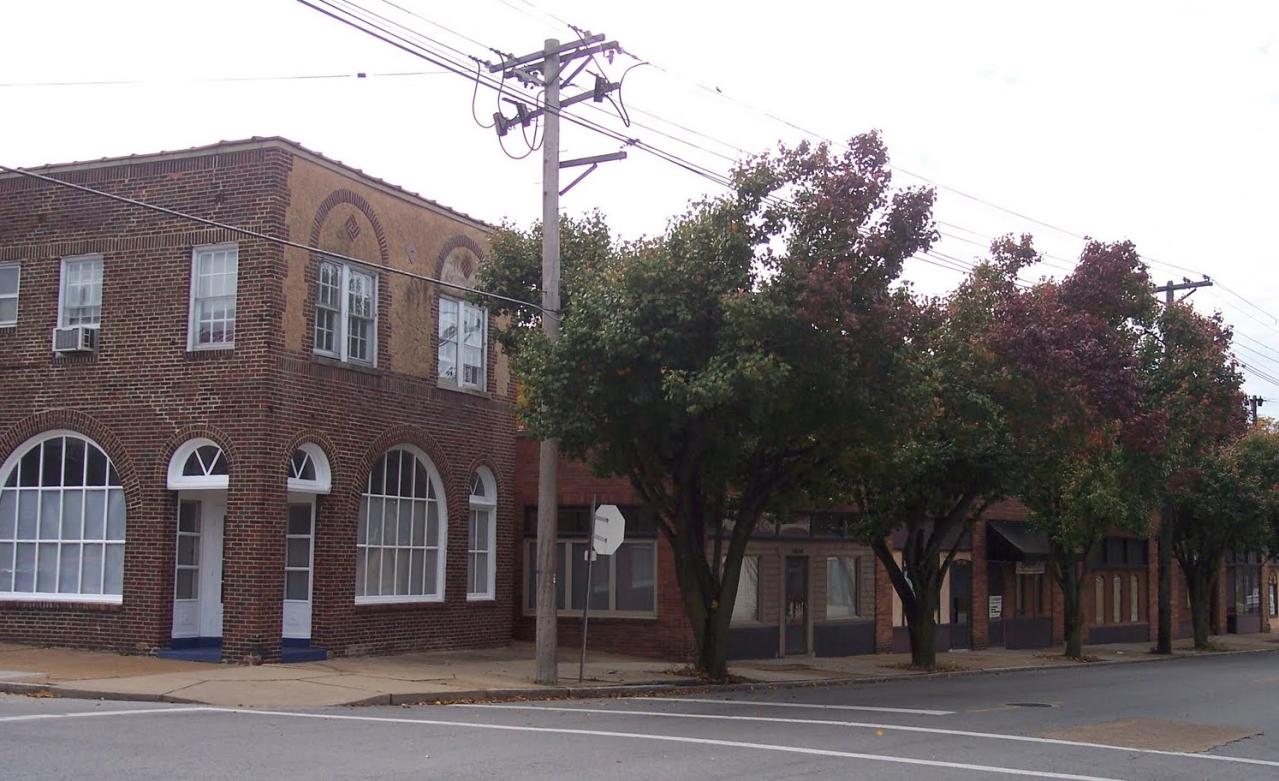 One of my favorite retail spaces in the entire city: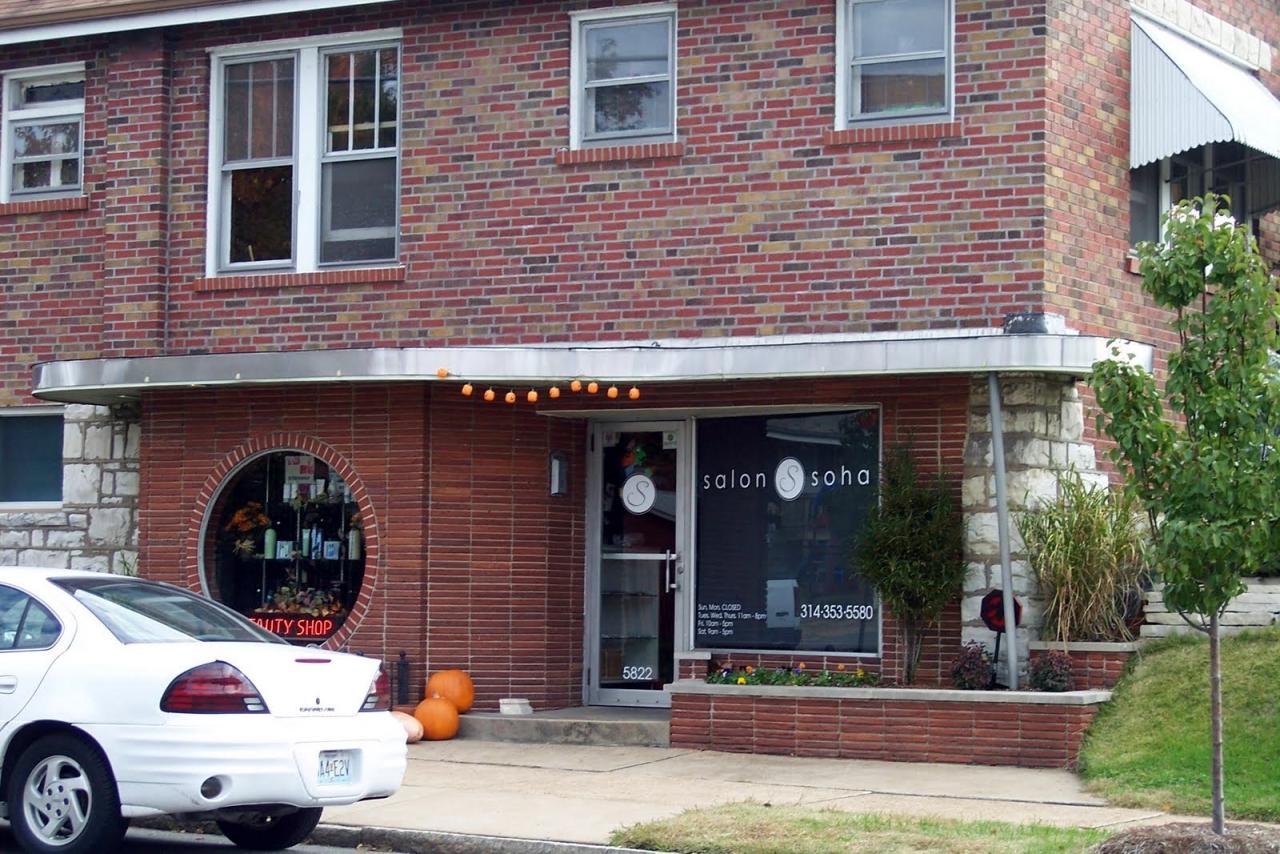 Mr. Gorbachev, tear down this vinyl wall!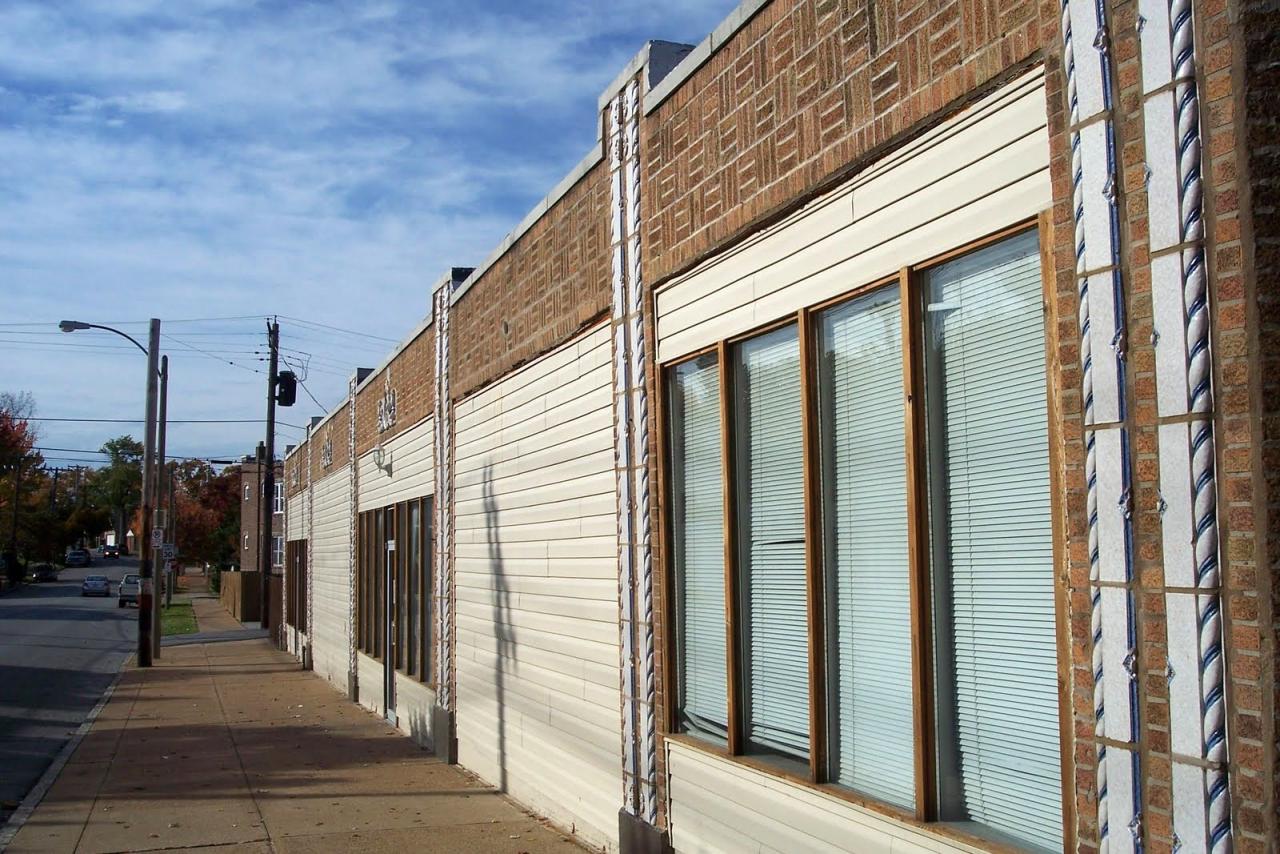 Anyhow, PH is really about the homes and the streets, so here are some random shots of some of the beautiful properties in Princeton Heights: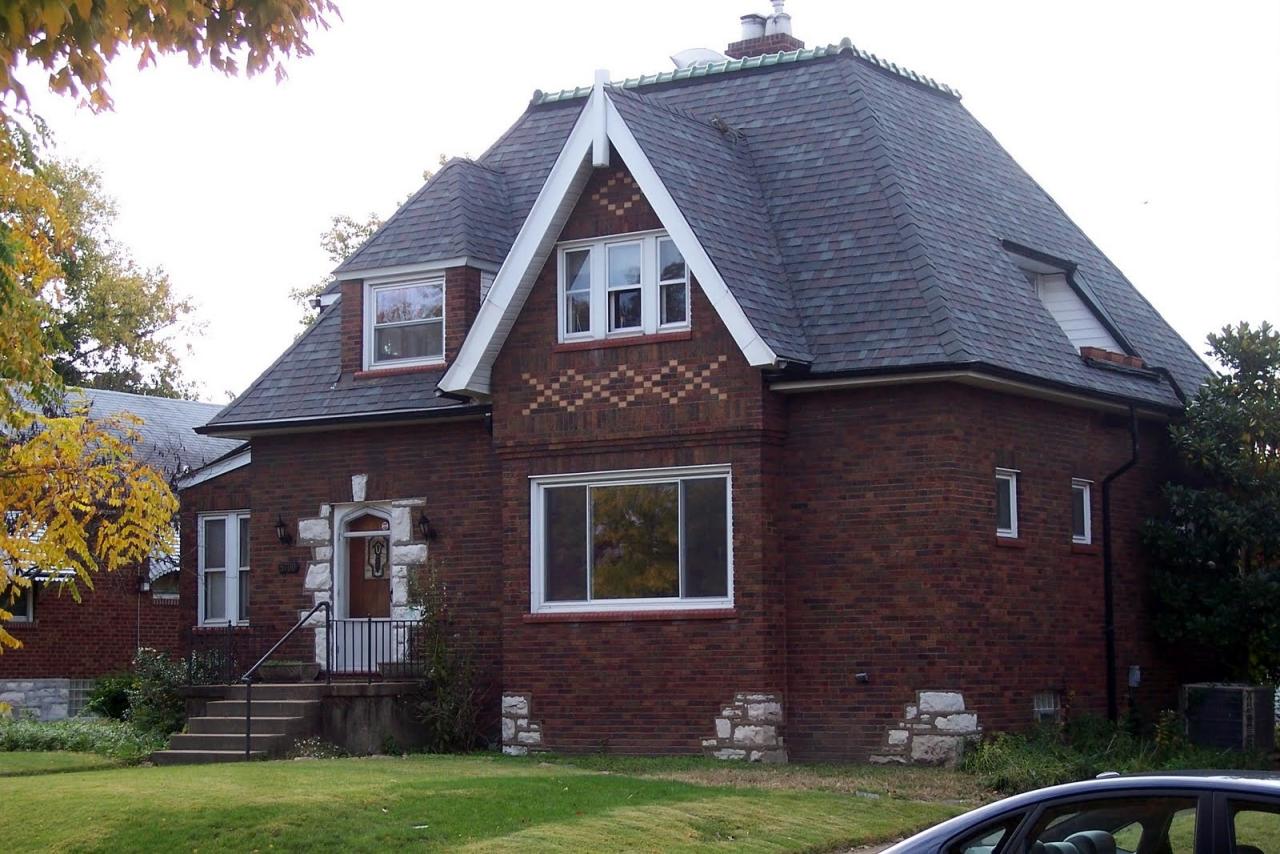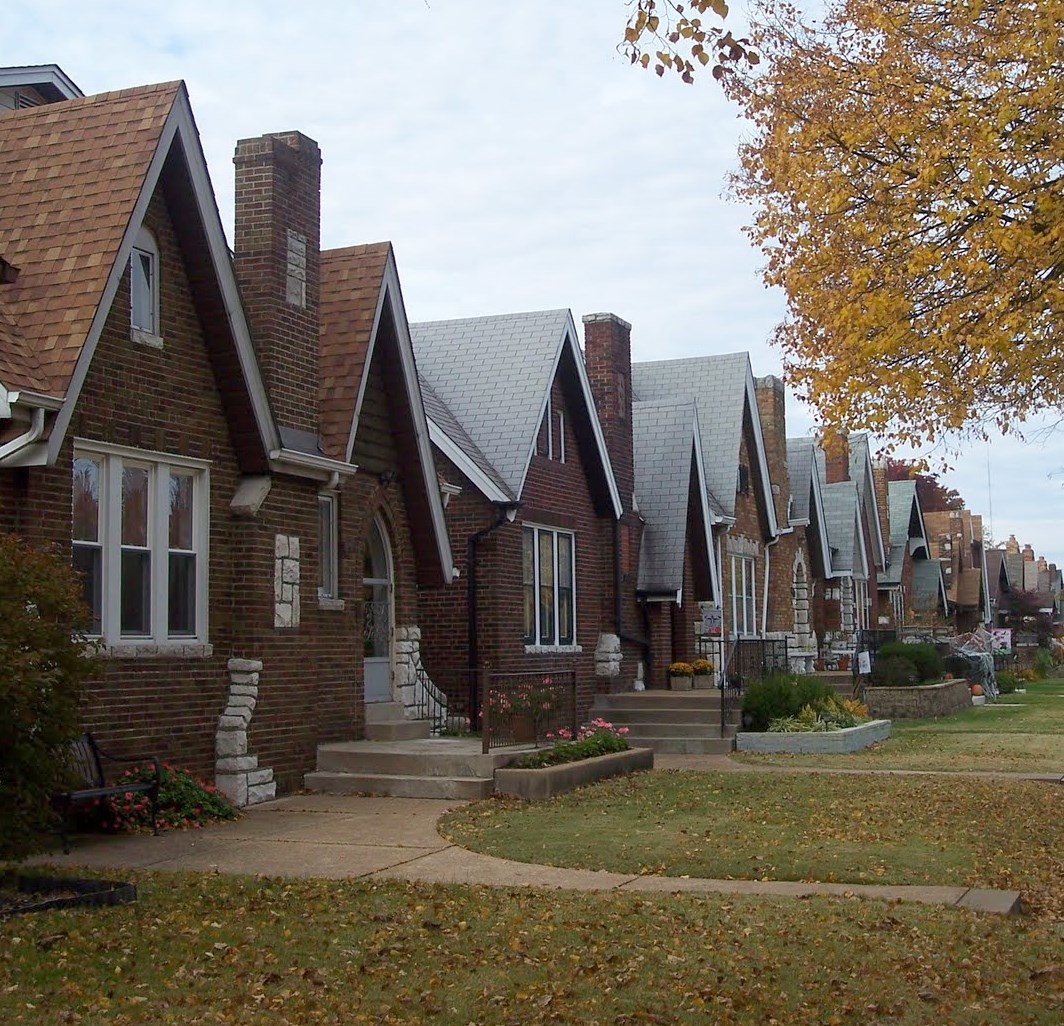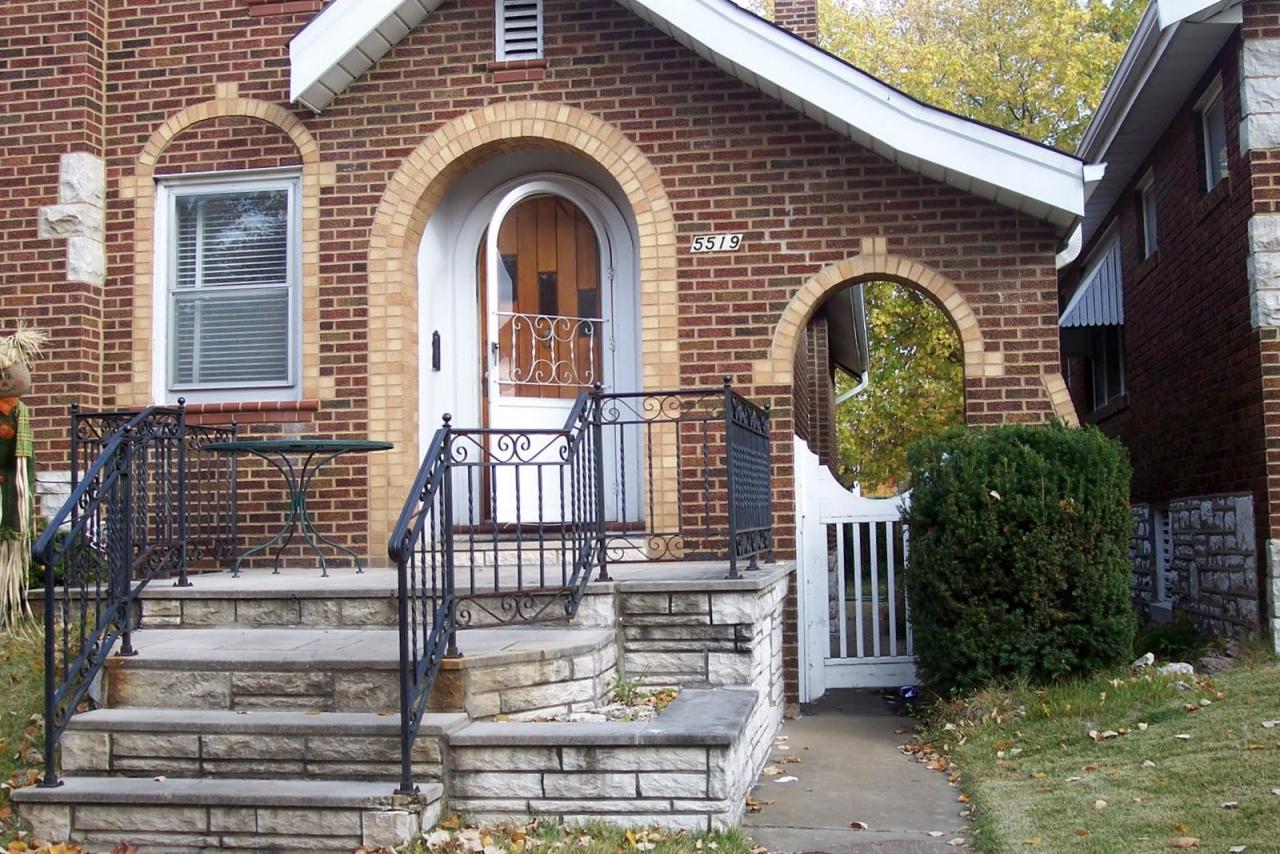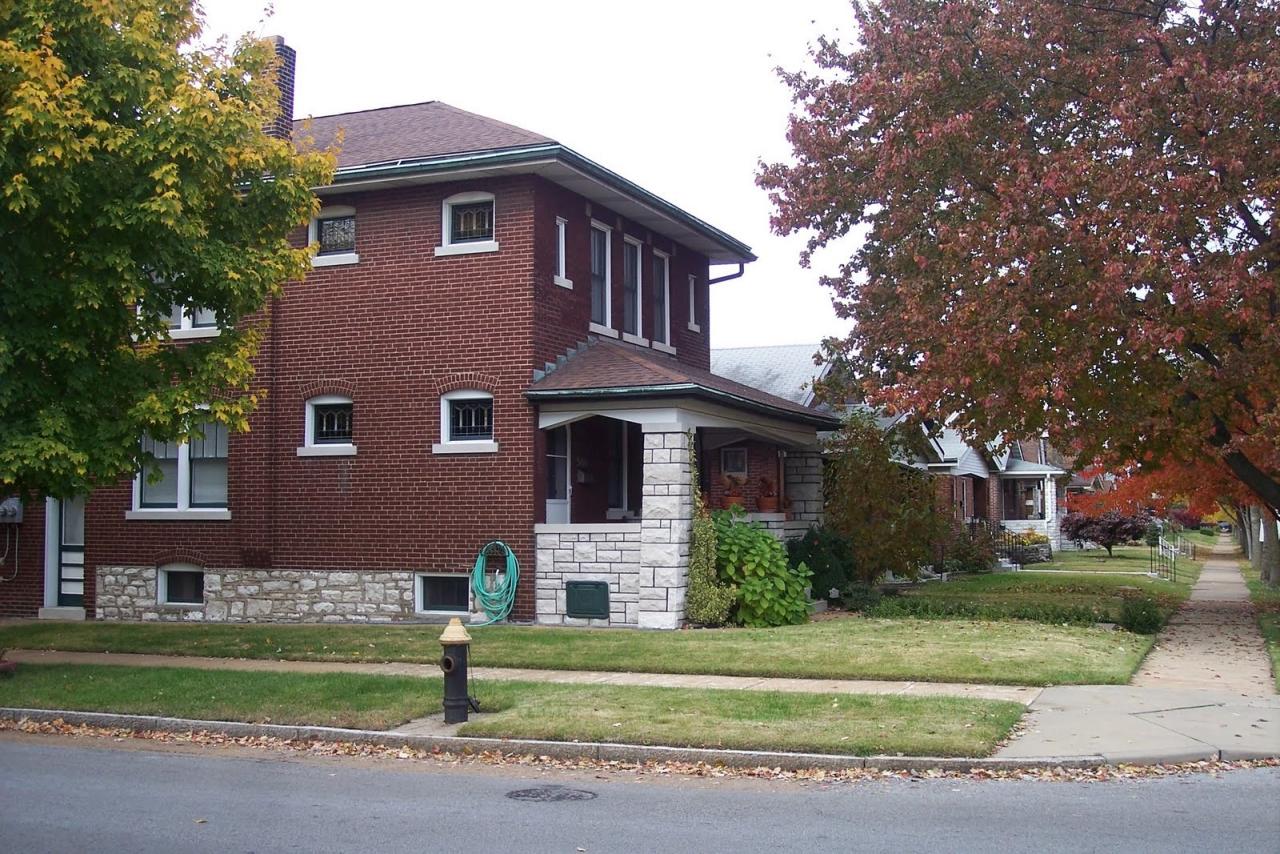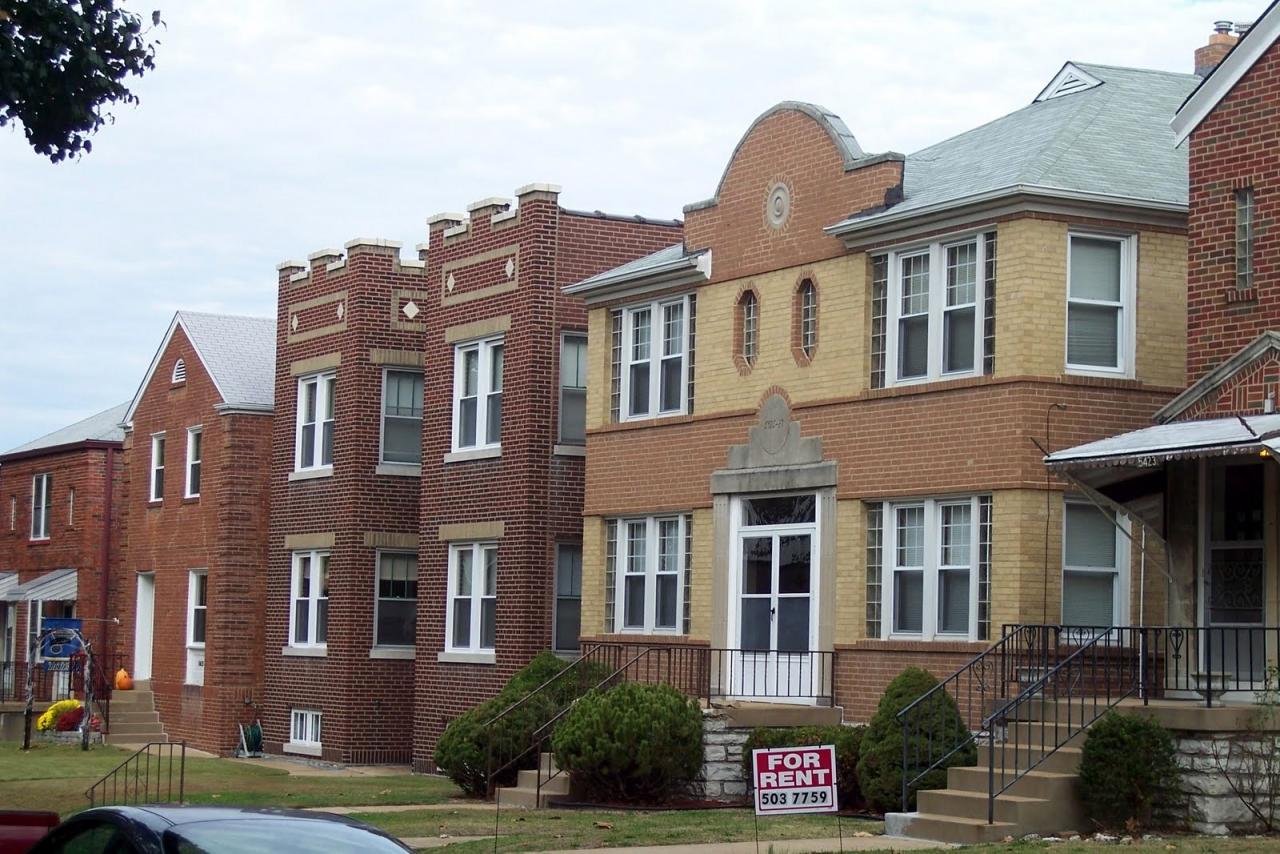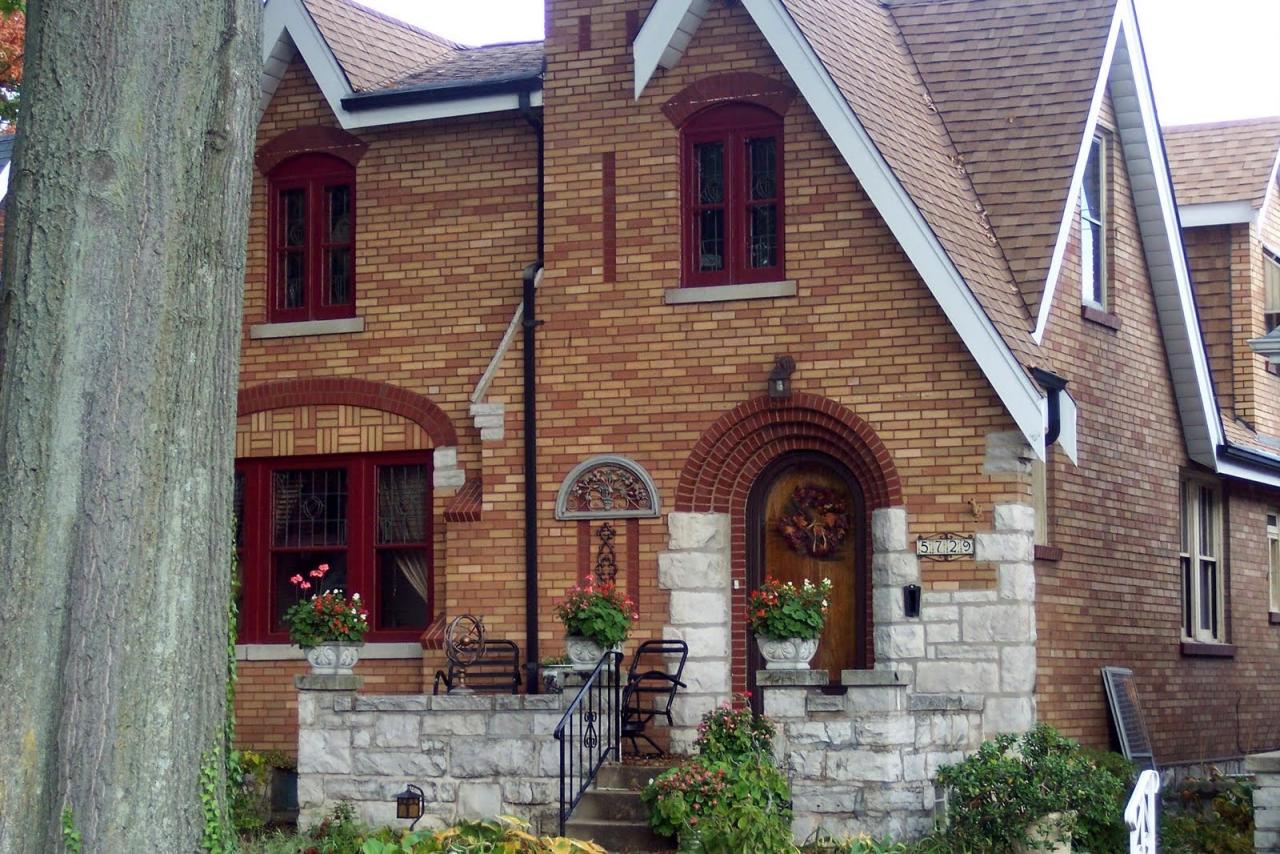 It's the little things that set these beauties apart from each other: