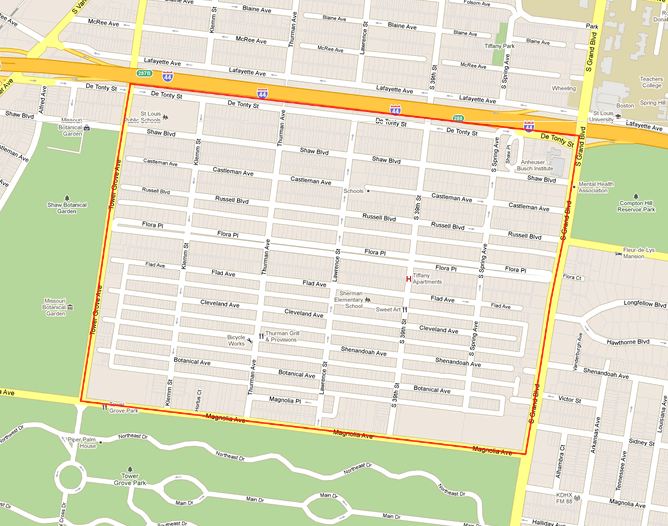 The one, the only Shaw neighborhood exists north of Magnolia (Tower Grove Park), south of I-44, east of Tower Grove Avenue (Missouri Botanical Garden) and west of Grand. It is the third neighborhood in a row that I've looked at that had a gain in population from 1990 to 2000 (+0.9%). 8,243 St. Louisians call Shaw home. 57% black, 38% white, 2% Hispanic/Latino, 1% Asian. Shaw enjoys an 82% housing unit occupancy rate. There were a total of 3,802 units counted in 2000; 39% owner occupied, 61% rented. This reaffirms my opinion that the multi-family rentals, condos and high rises are key to Shaw's future.
The neighborhood is centered on the amazing Flora Place wide boulevard. Home of some of St. Louis' most beautiful homes as well as the annual Shaw Art Fair. Shaw is certainly one of my favorite neighborhoods. And one that has continued to show signs of improvement and gentrification without losing it's diversity and great mix of rentals, condos, commercial properties and homes. In fact, it's this mix that I've tried to highlight with my photos. There are hundreds of fantastic homes, too many to document. This is one of the best neighborhoods to walk and take in the architecture. And if you're willing to dig into the neighborhood a big, you'll find three of the most unique streets in the city – Hortus Court, Shaw Place and Magnolia Place.
A Sunday morning walk when St. Margaret of Scotland, Mt. Olive Lutheran and the several Baptist churches are holding services and you'll see the true neighborhood community that seems to exist here. Many, many people are walking to/from church. Based on word from friends and acquaintances, St. Margaret of Scotland has one of the best Catholic schools in the city as well. Another great neighborhood resource: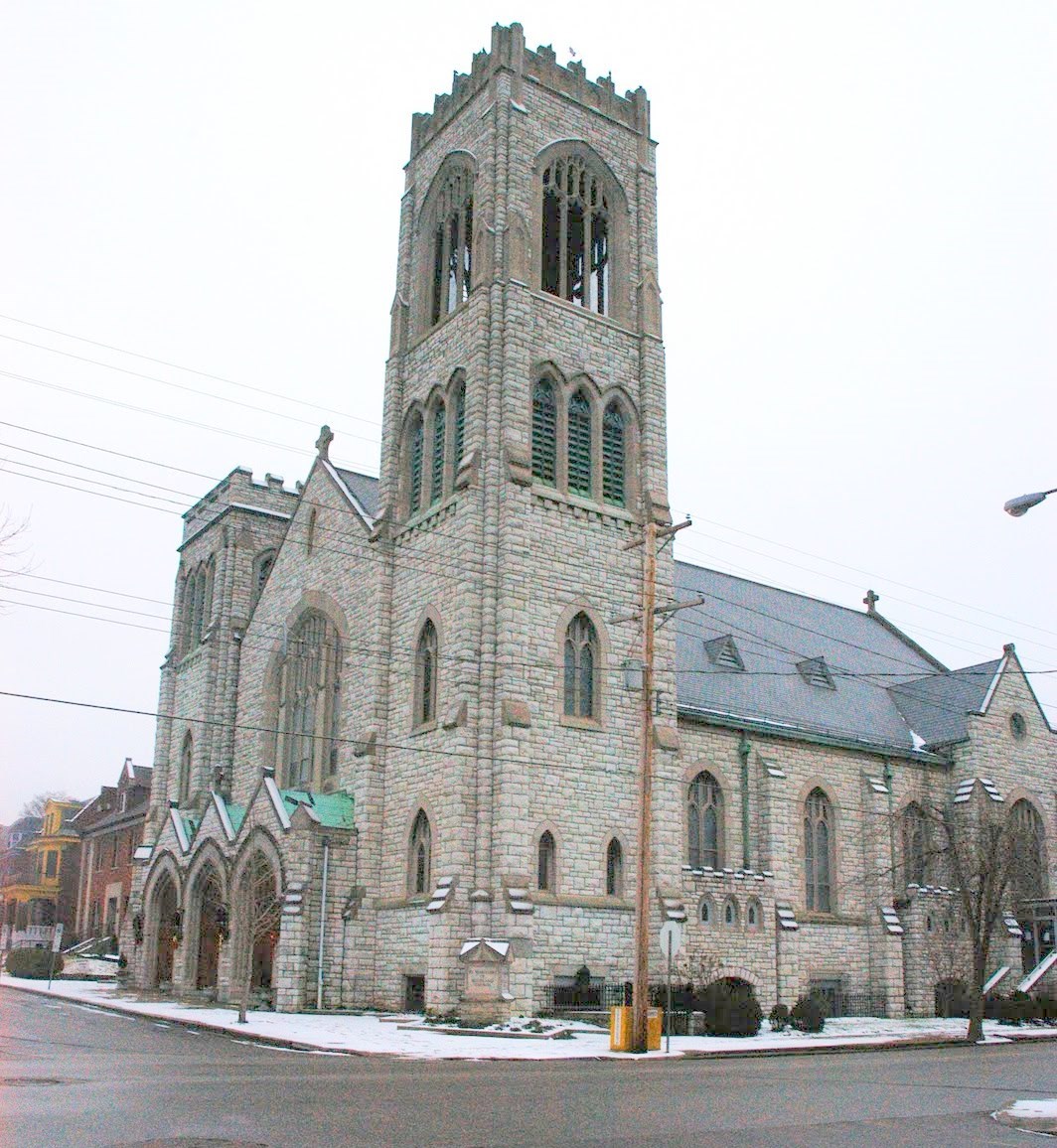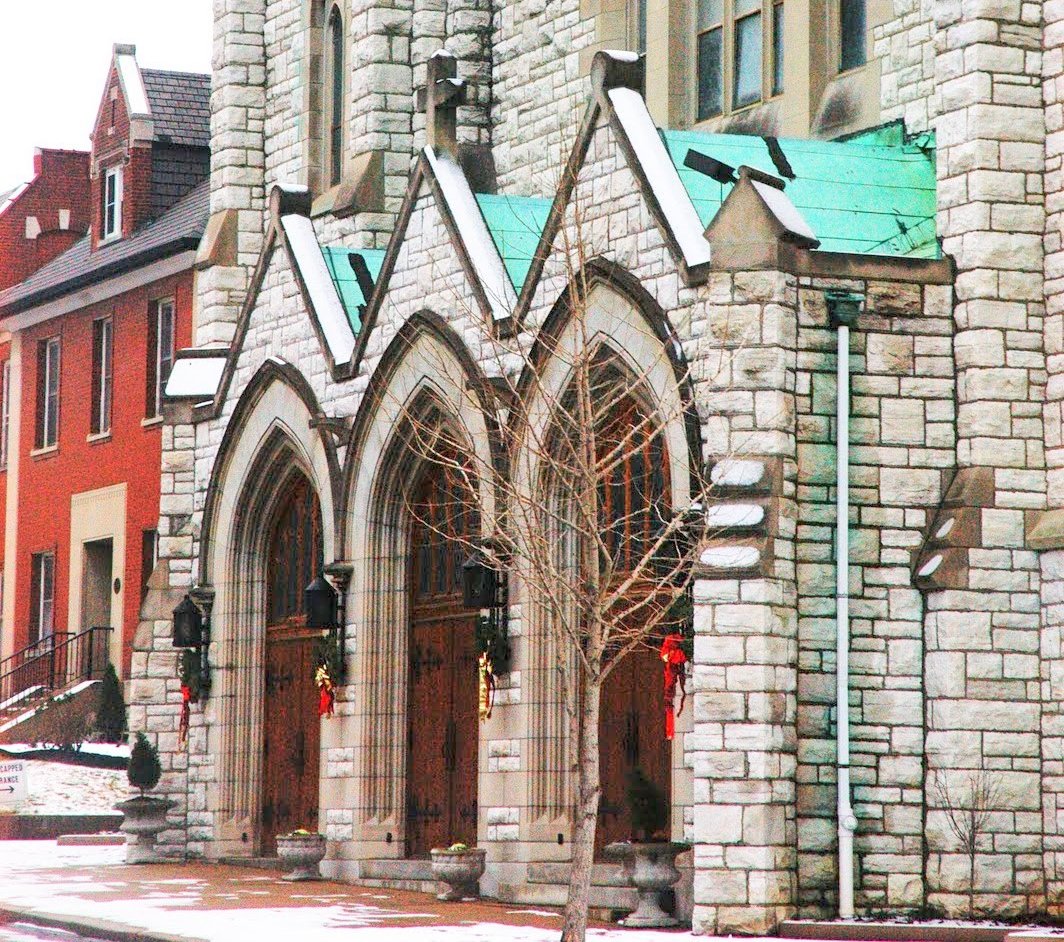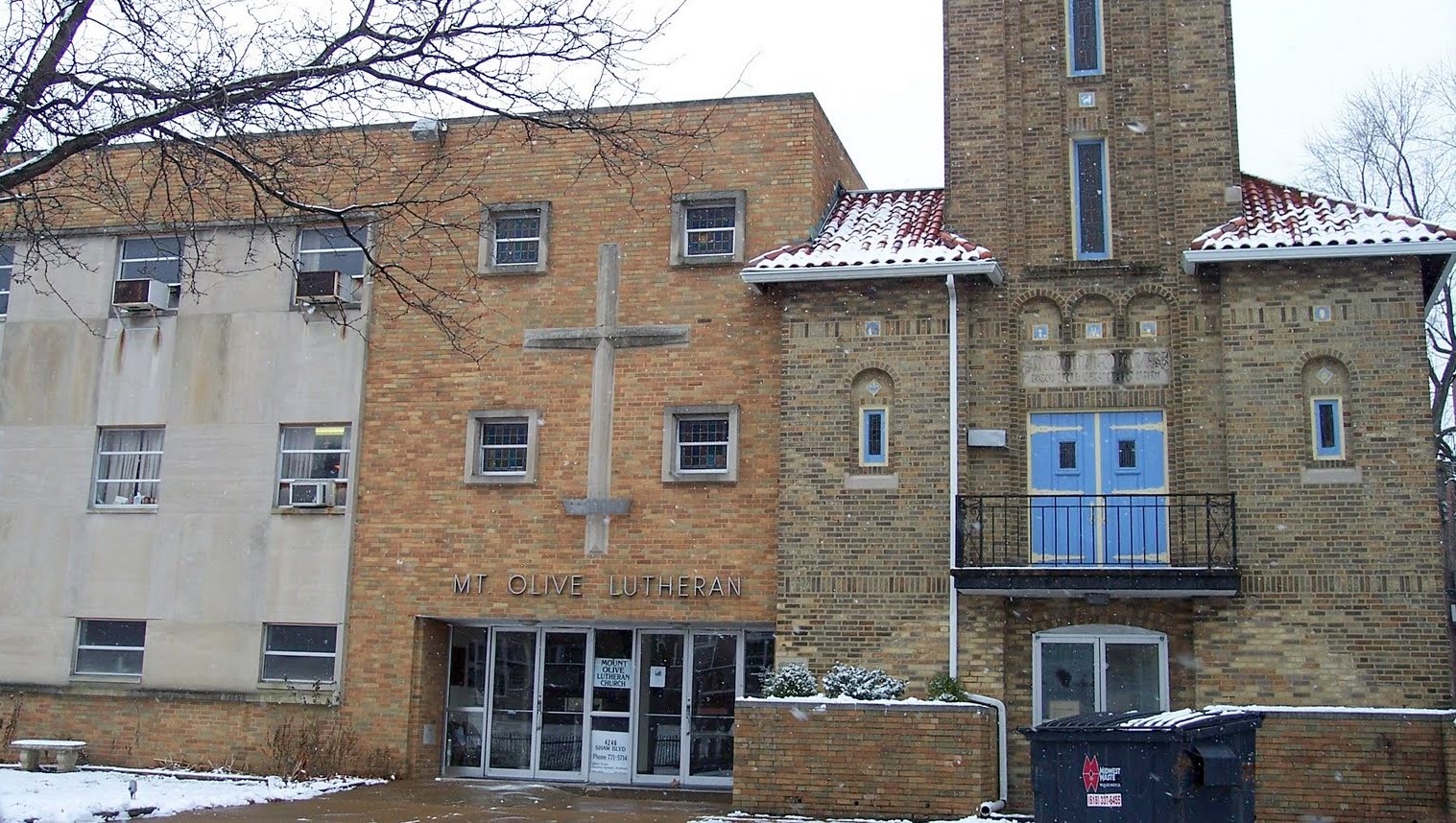 With Tower Grove park and the Grand/South Grand businesses district directly to the south and the Missouri Botanical Gardens directly to the west, this neighborhood it tucked amongst some of the regions greatest assets. The views along Grand within Shaw are probably familiar: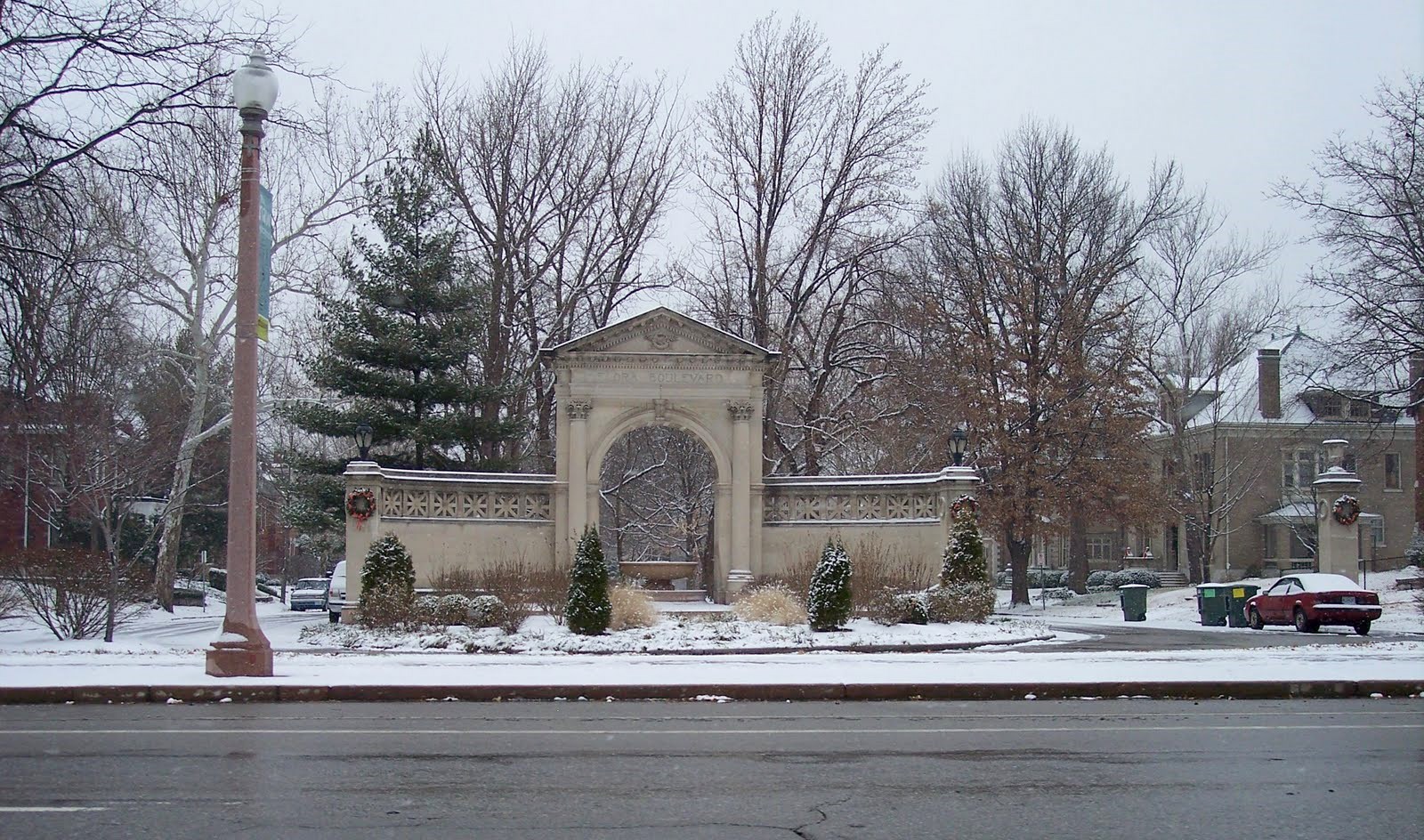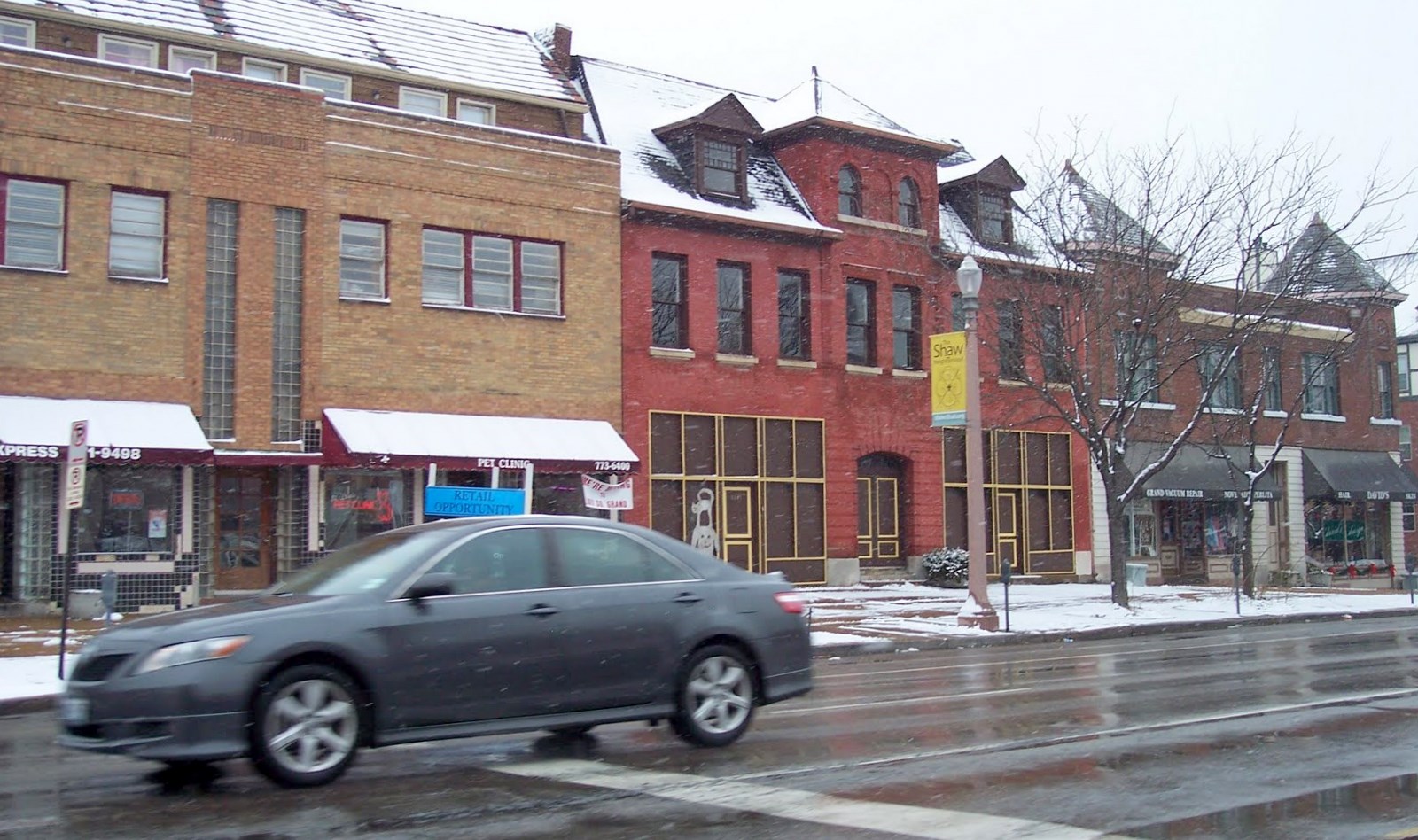 The Saum apartments: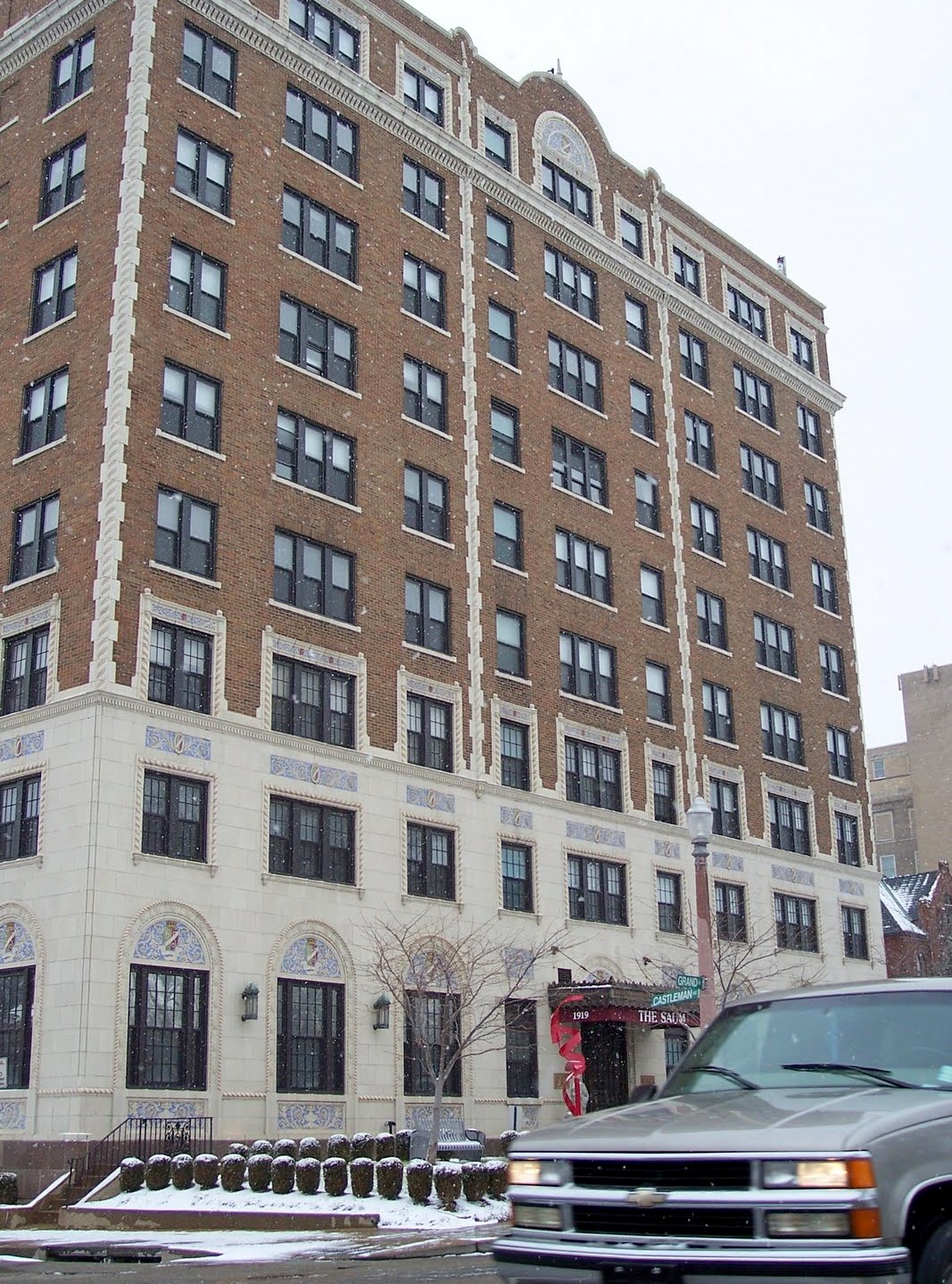 The Hutchinson apartments: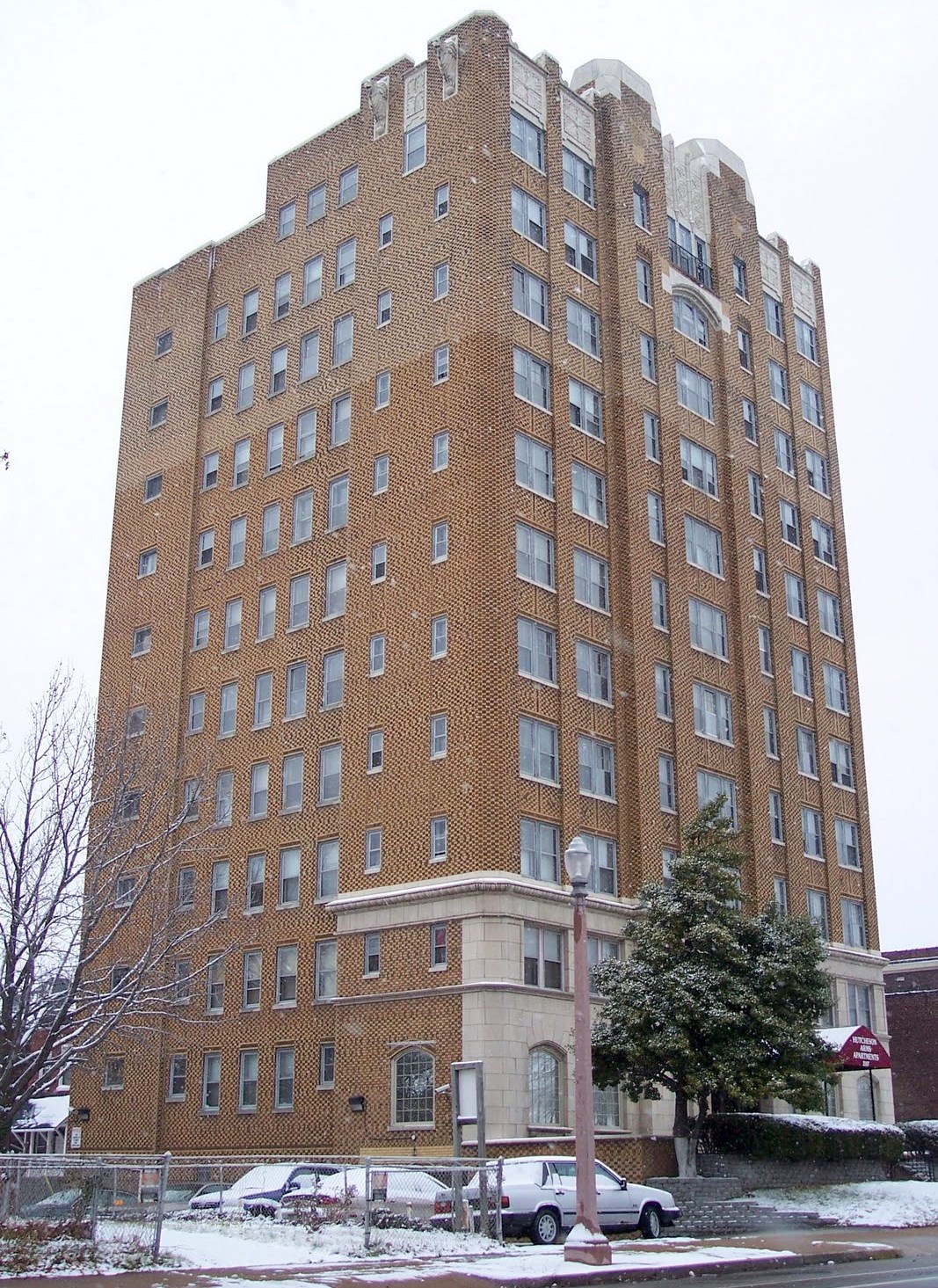 Didn't this used to be an automotive repair shop?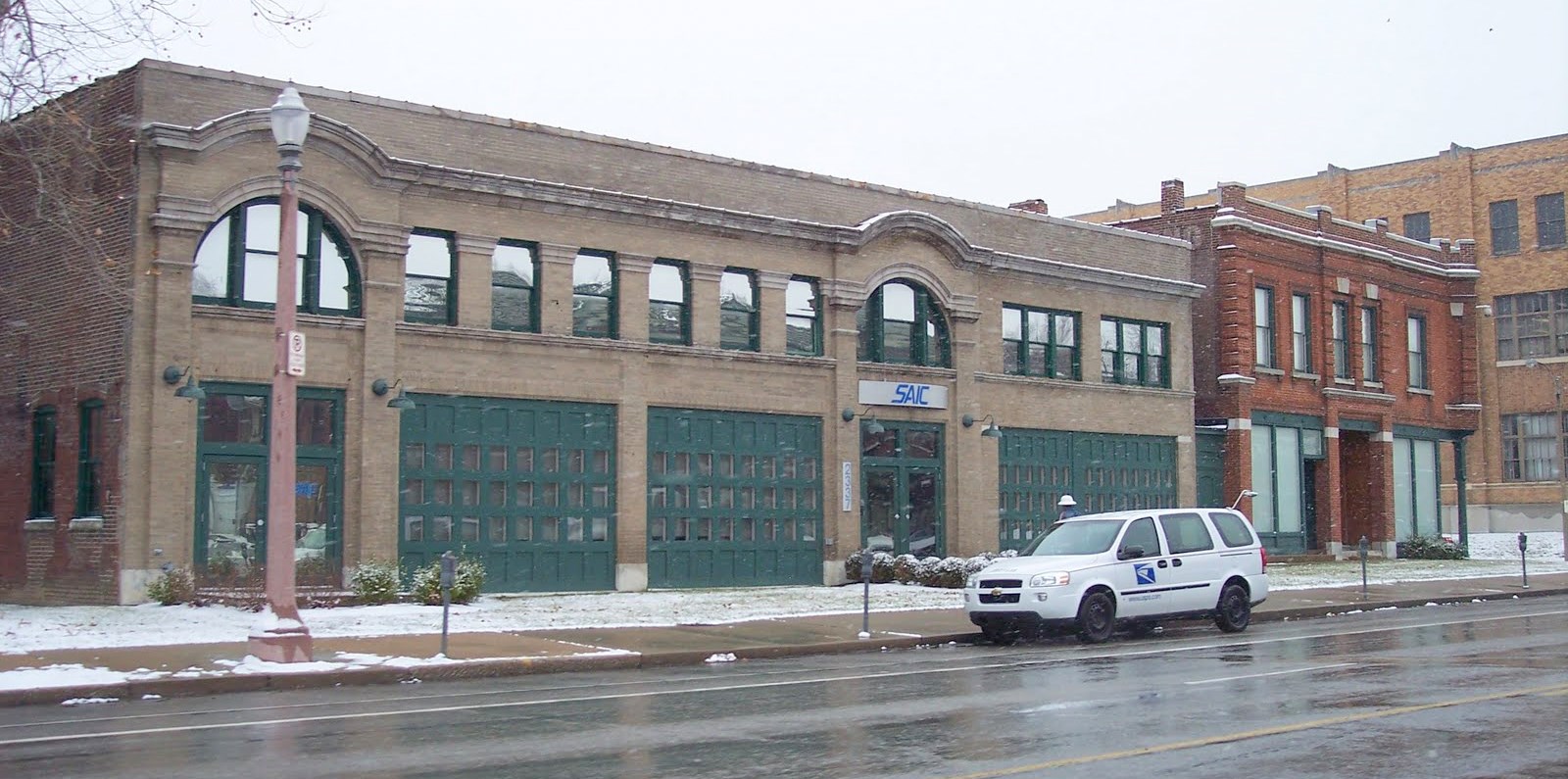 The Compton Gate condominiums on the former Shoney's property have added more density along Grand: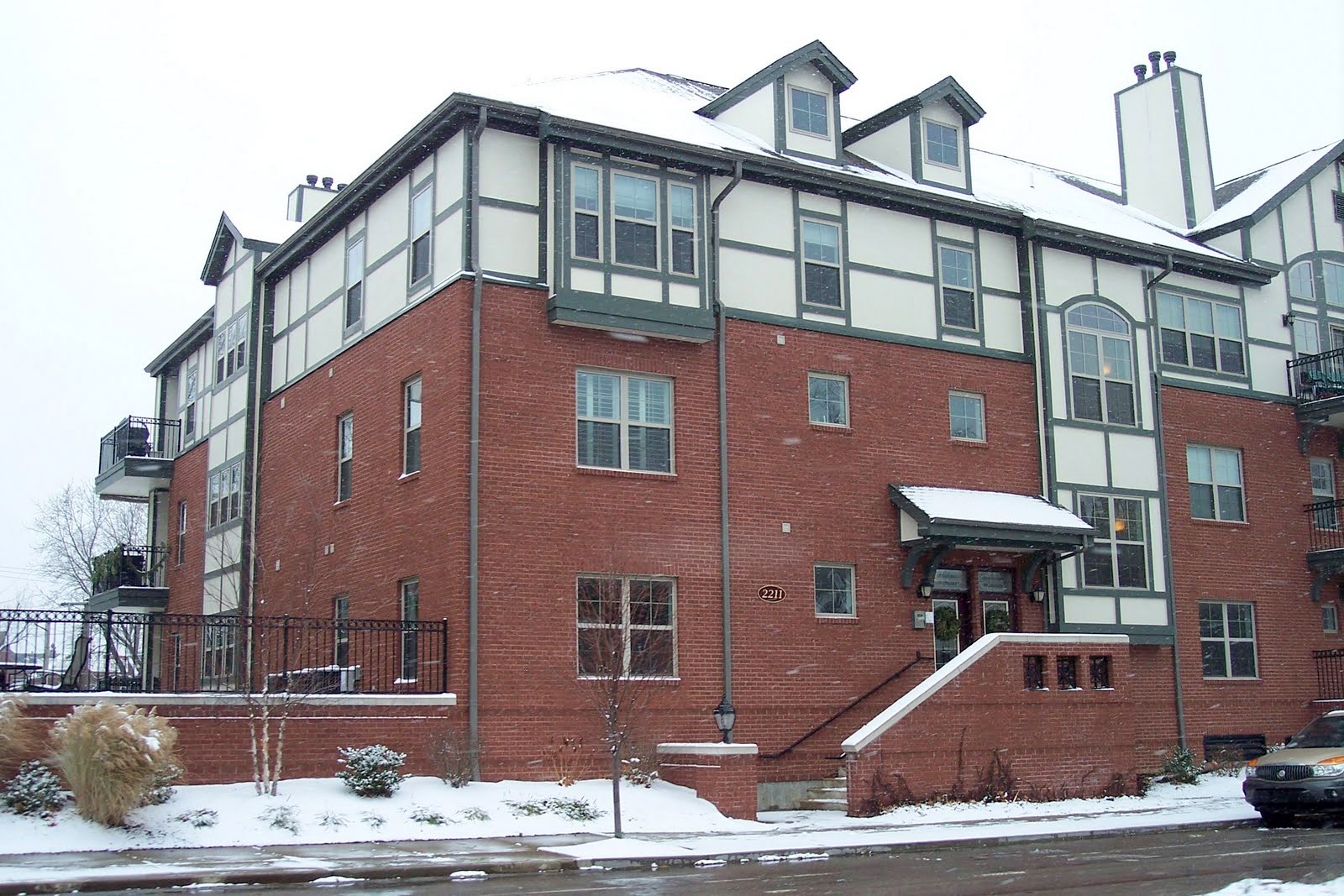 Again, the homes are what anchor Shaw, but it's the apartments and condos that I'd like to highlight with my photos. In my uninformed opinion, this is the greatest success story of the last decade for Shaw, the onset of renovations of the 4 family, and larger apartment complexes. Most of the rental properties appear to be in good condition and the occupancy rates indicate the density is high. Check out these beauties: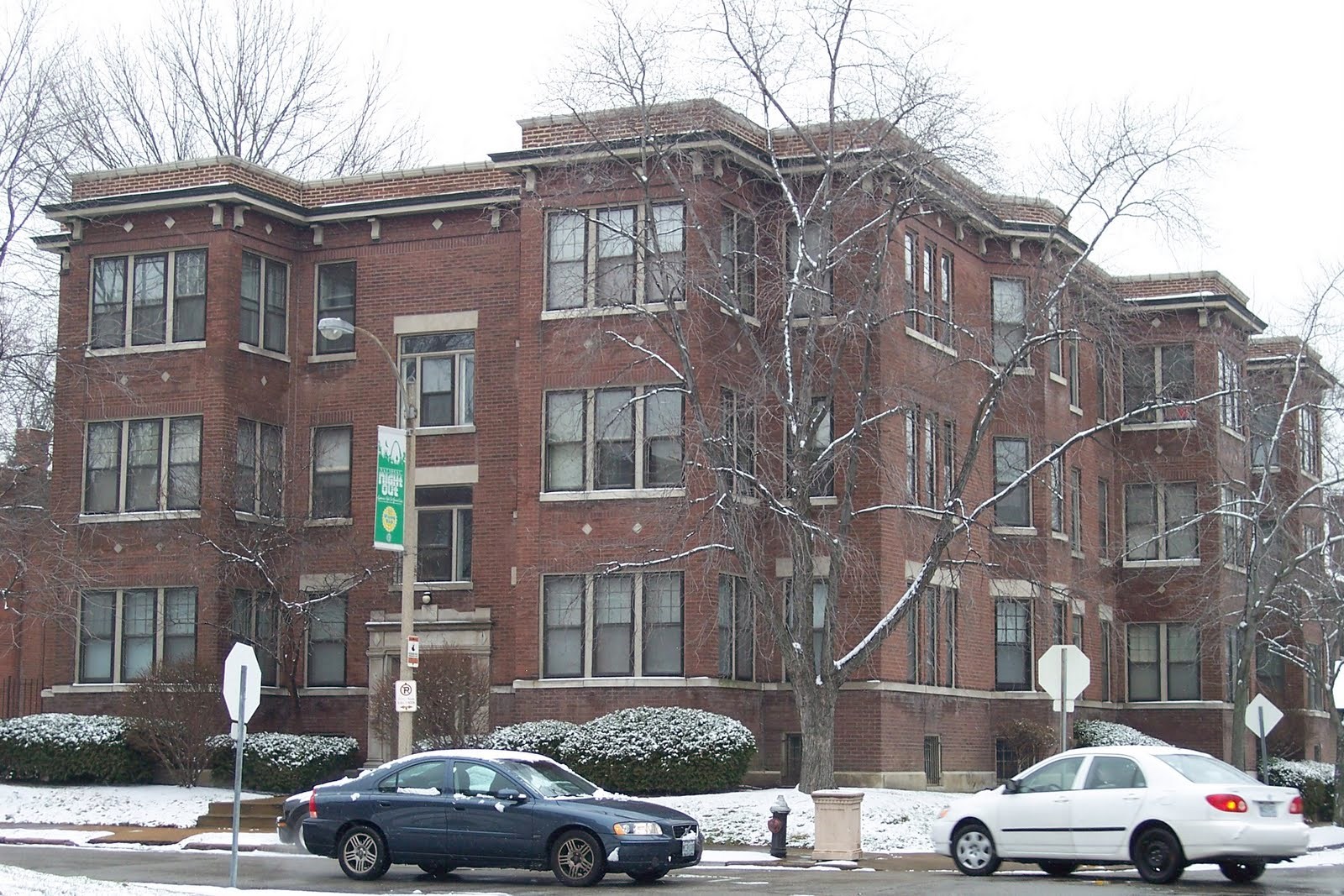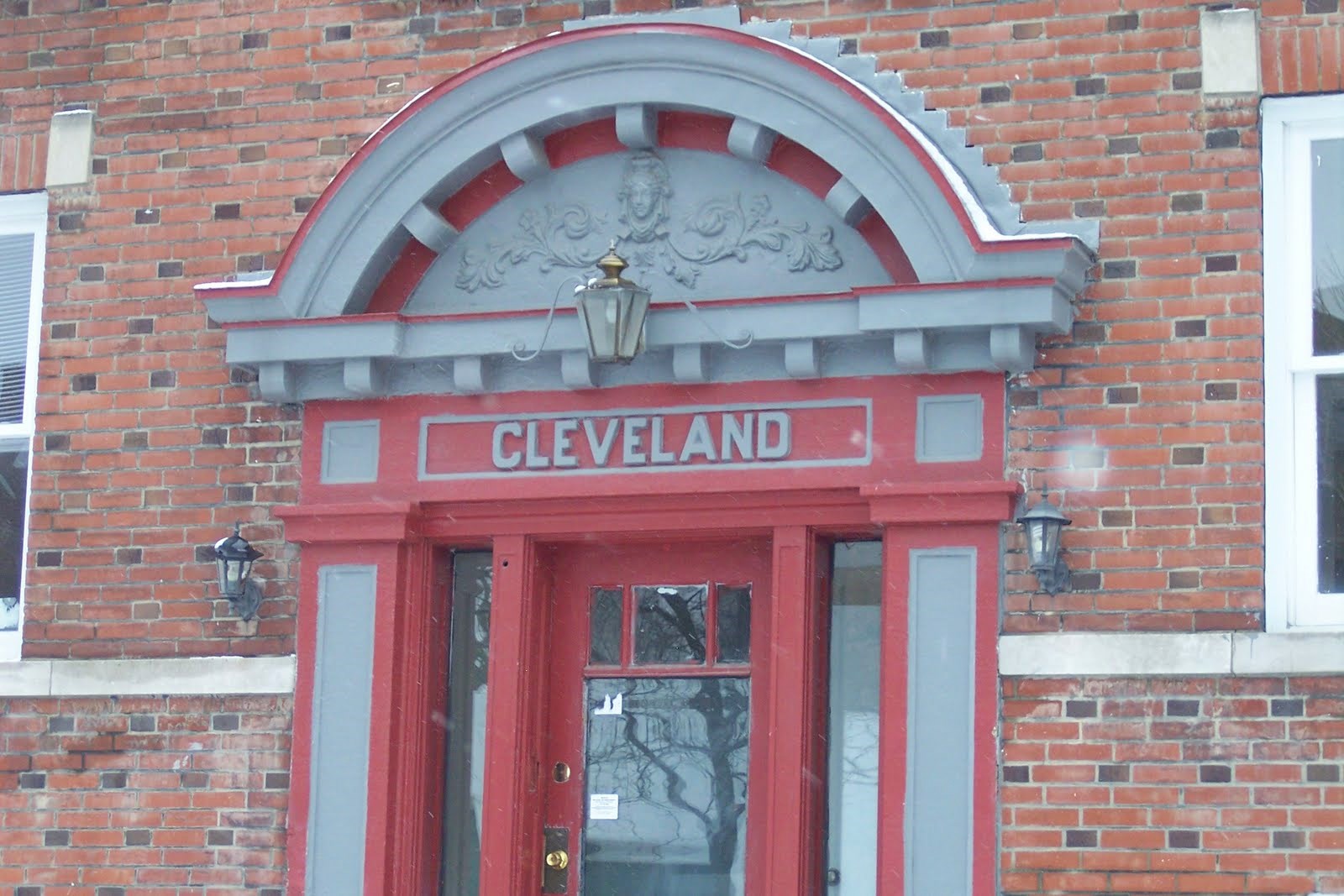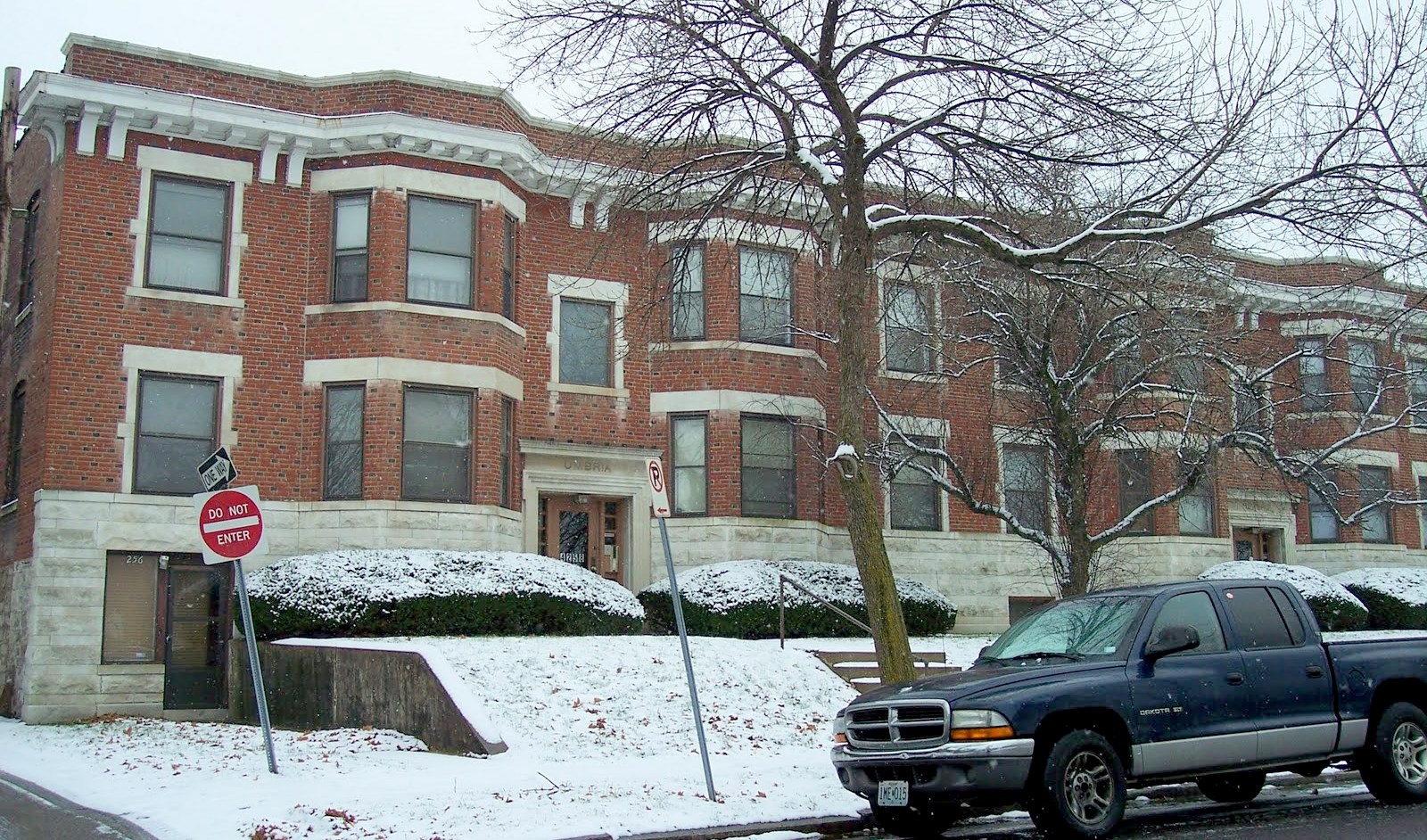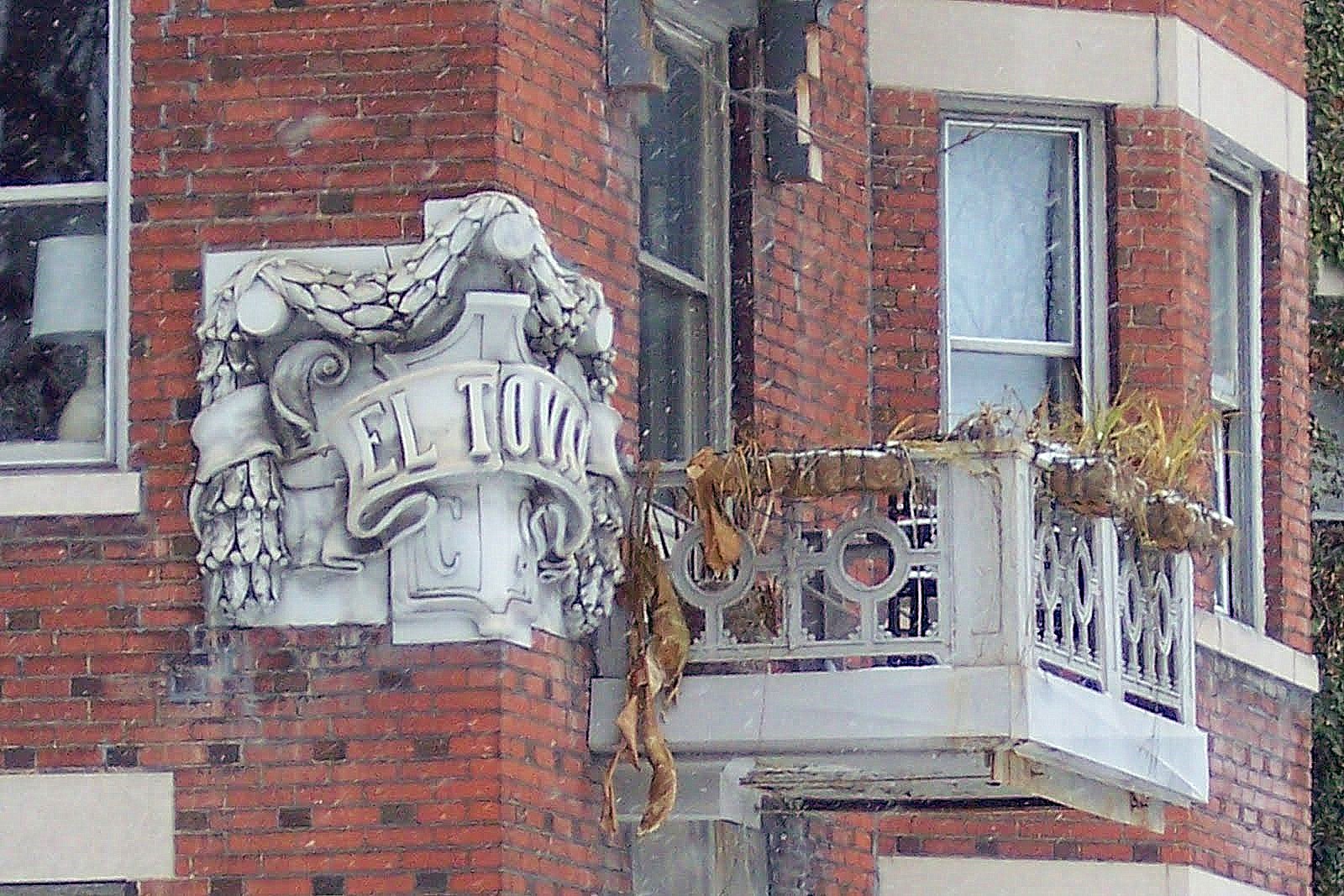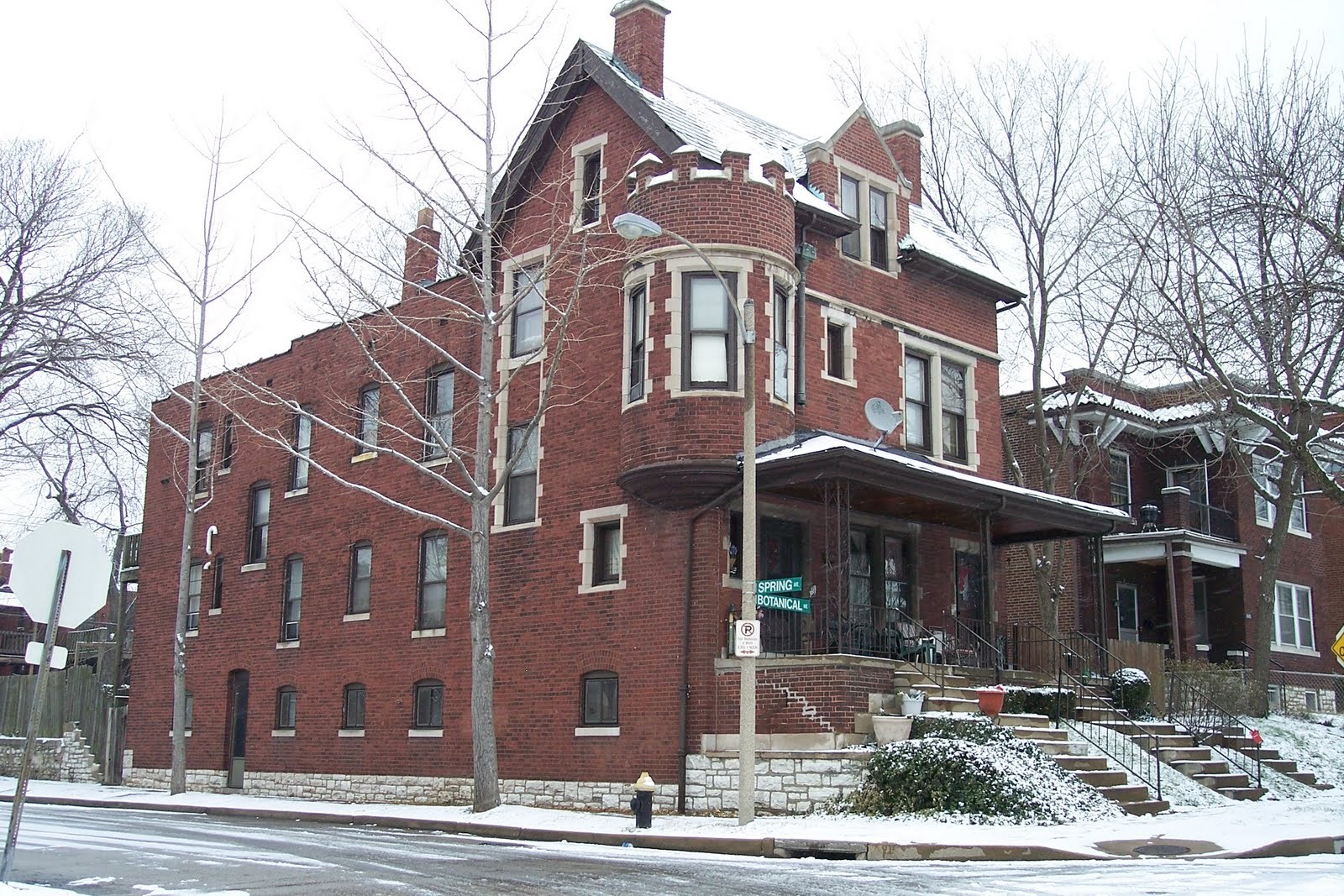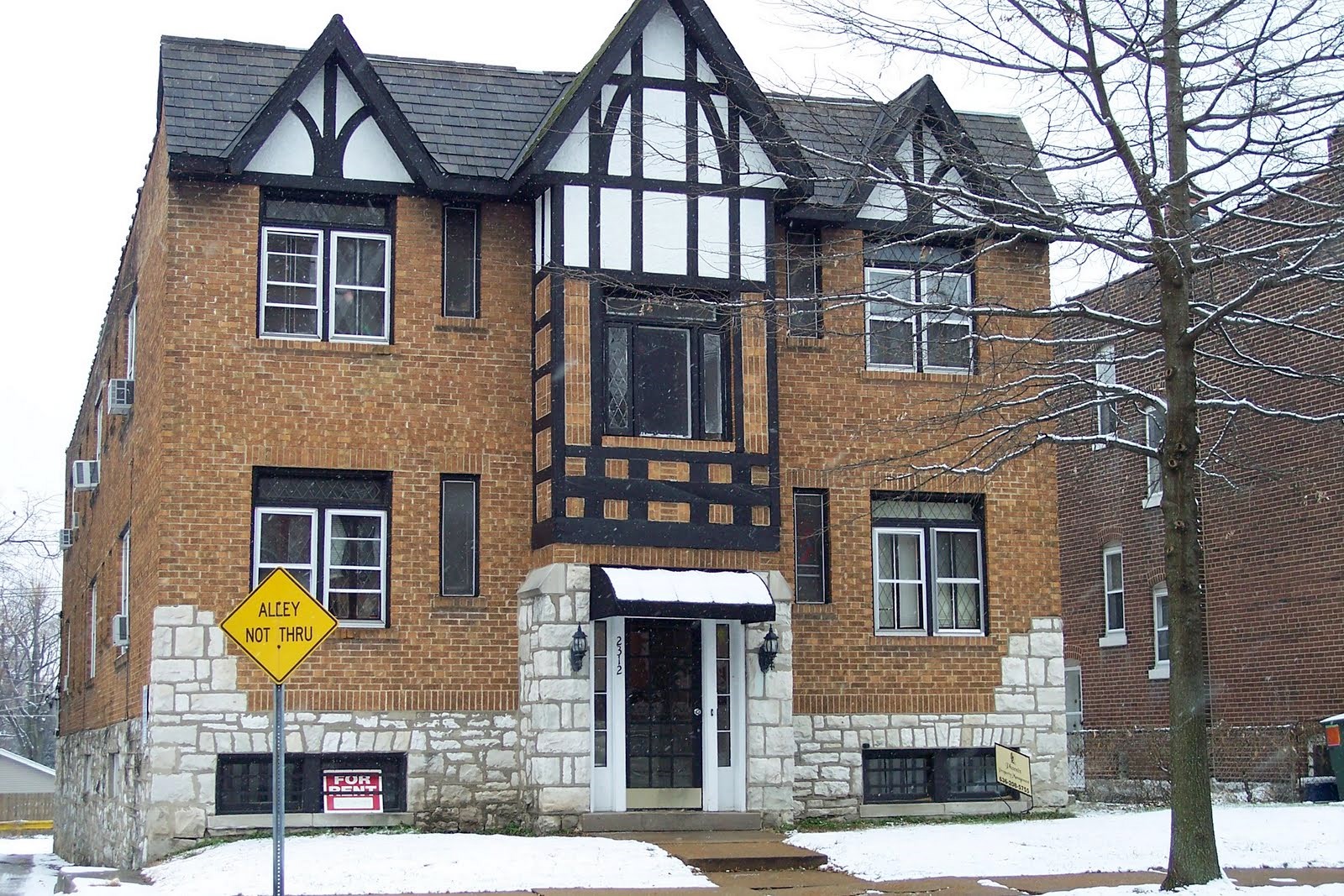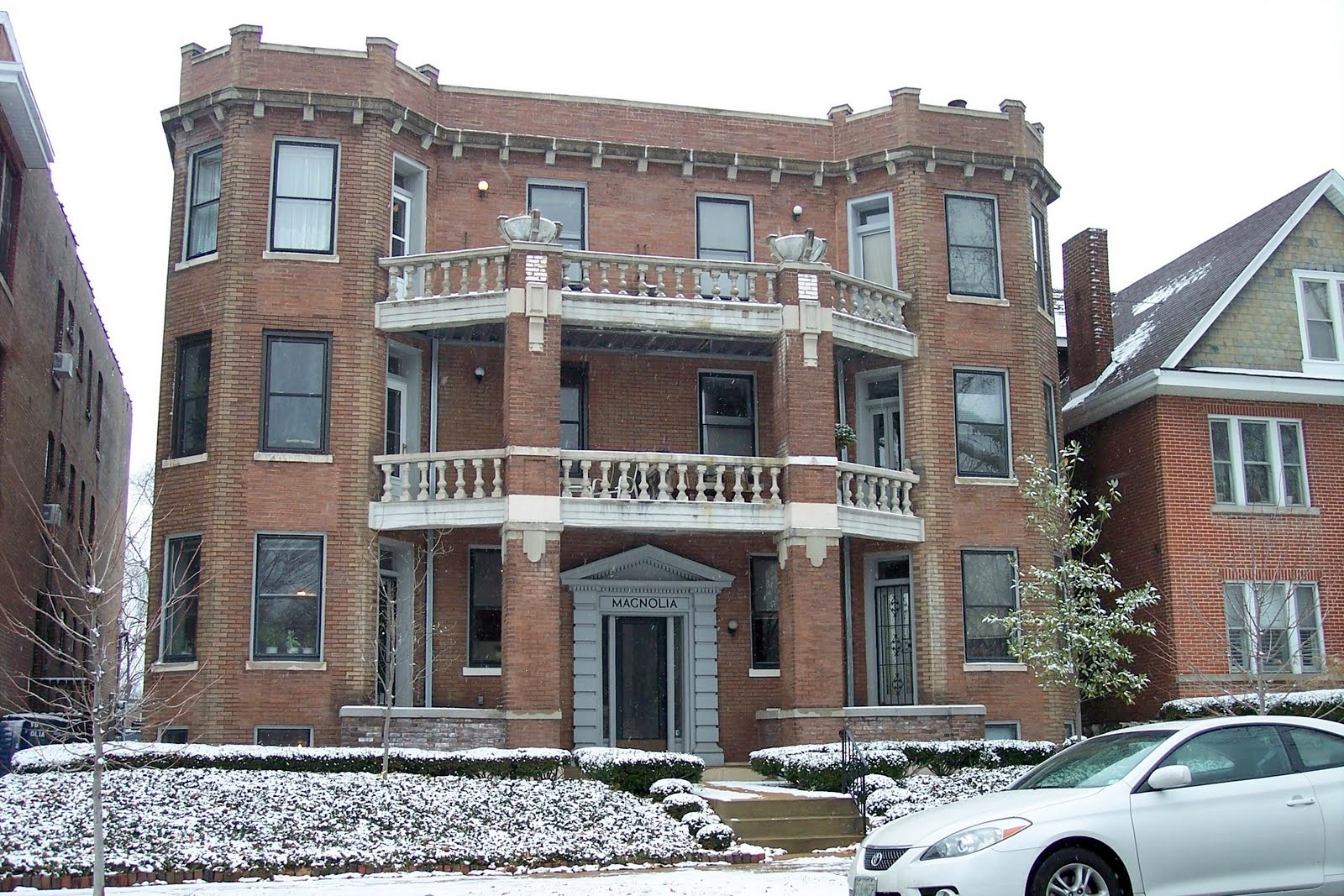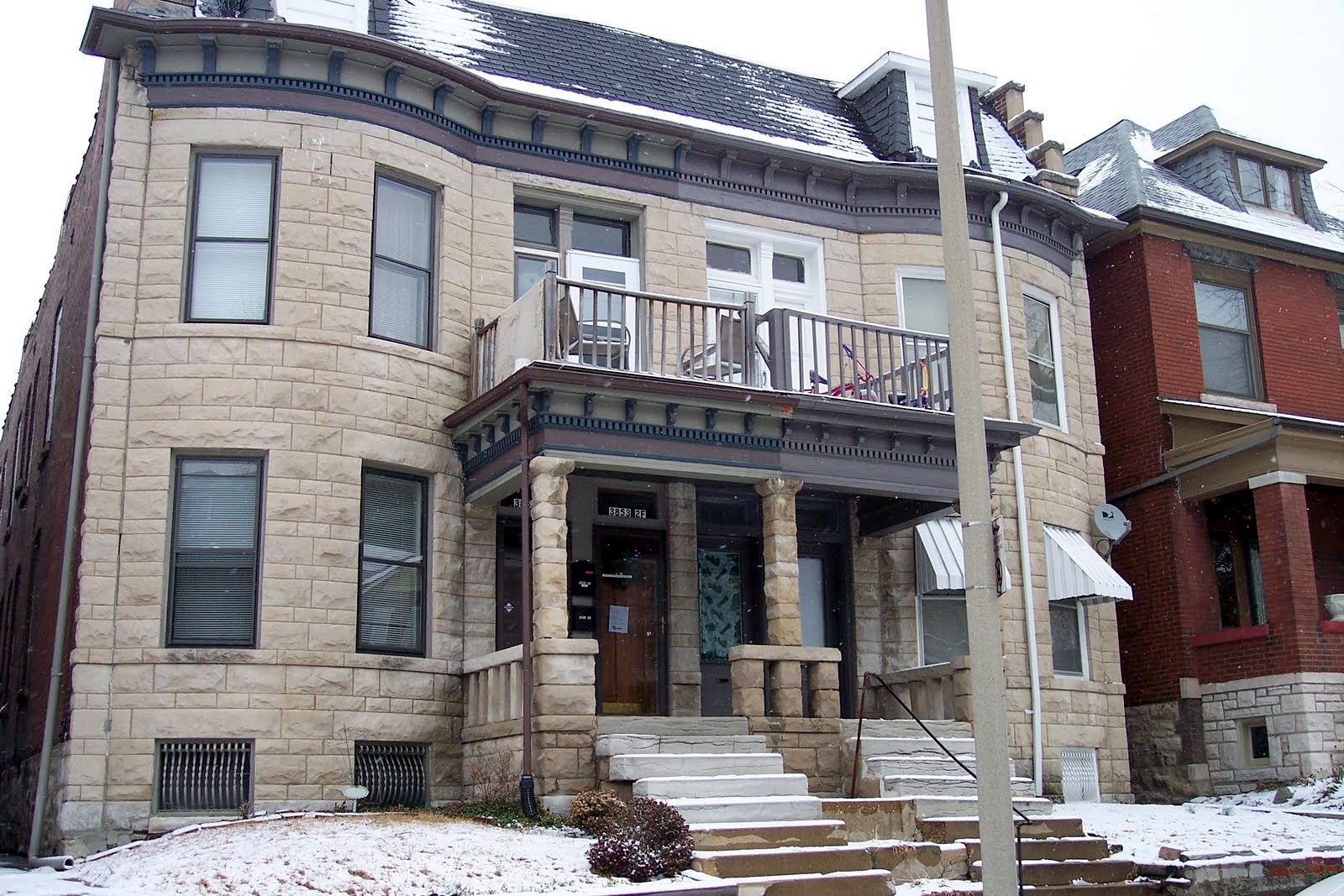 Here are two projects in particular that make me extremely bullish on the future of Shaw. The Botanical Townhomes and Condos at Lawrence and Shaw (with updated Google streetview):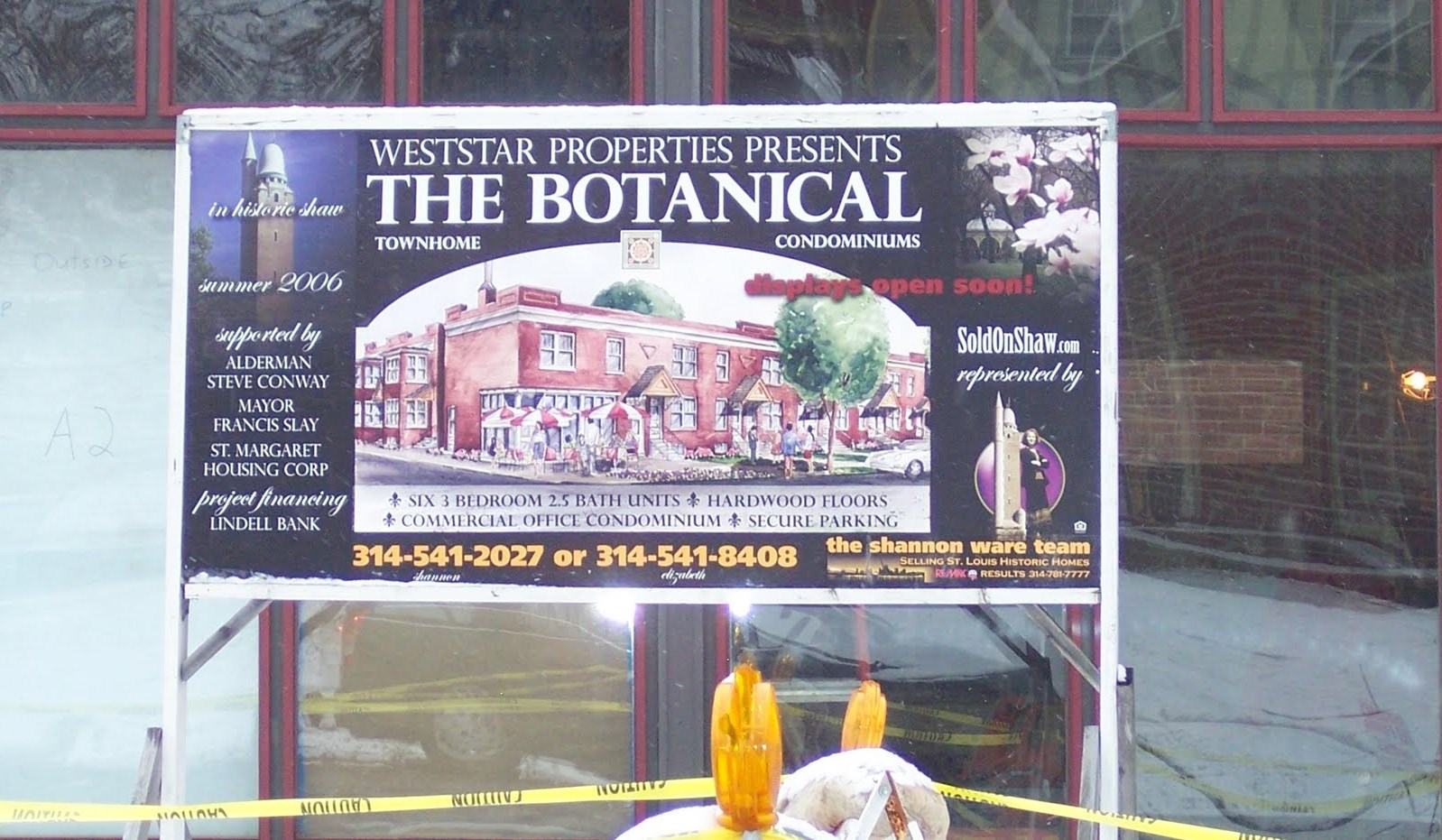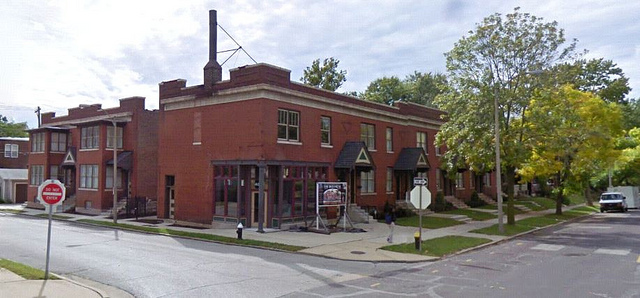 Nearby at DeTonty and Thurman is a large vacant lot that has seen proposals come and go. Here's just one for single-family homes from 2006: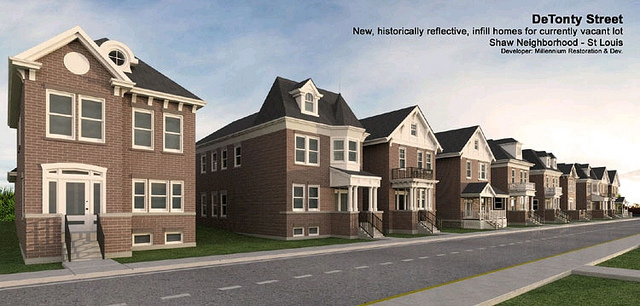 And the Magnolia Place condos right along Magnolia across from Tower Grove Park: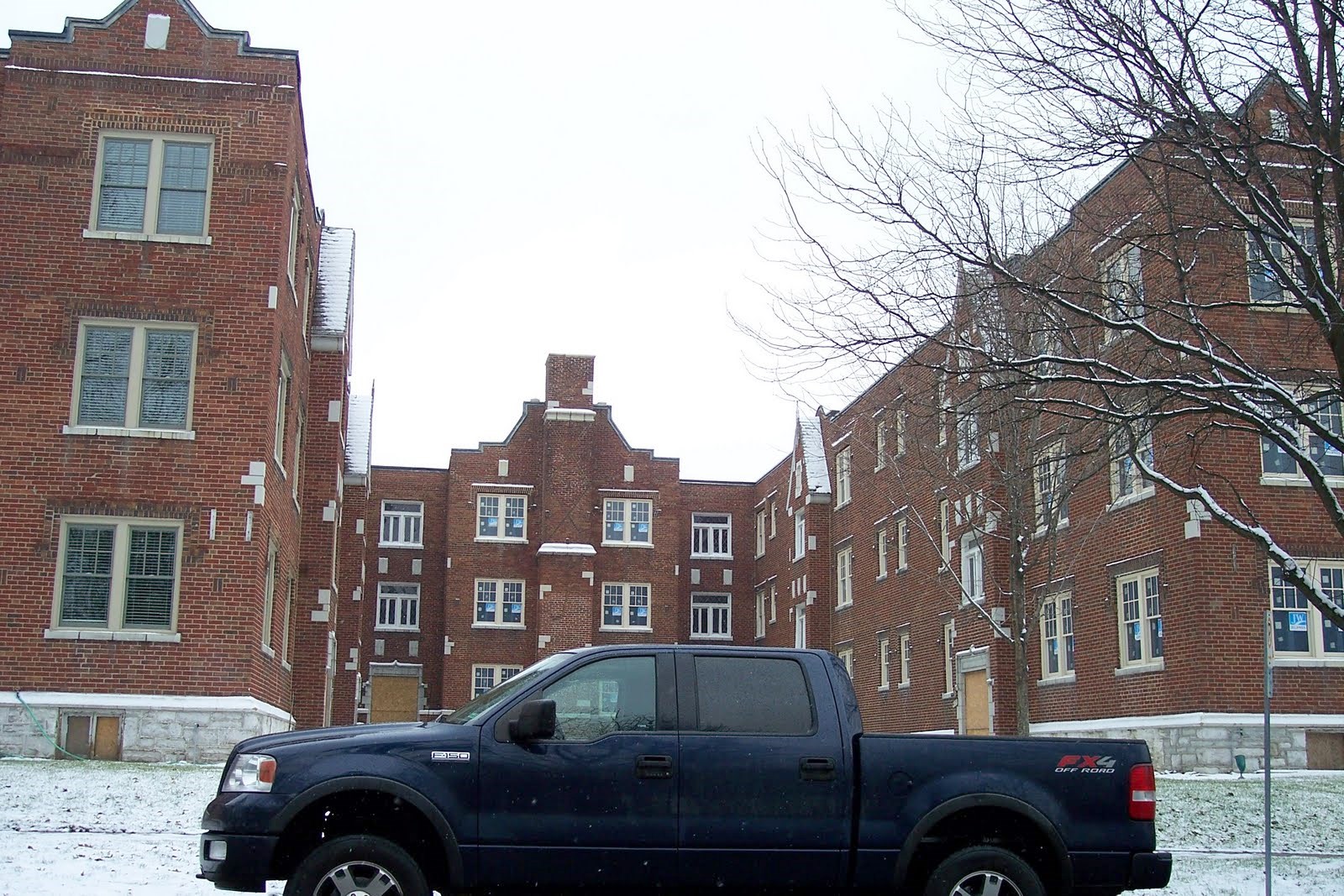 Although, with it being Christmas time and a light cover of snow I couldn't resist at least snapping a few shots of some of the single family homes. There were dozens more similar homes to the ones below: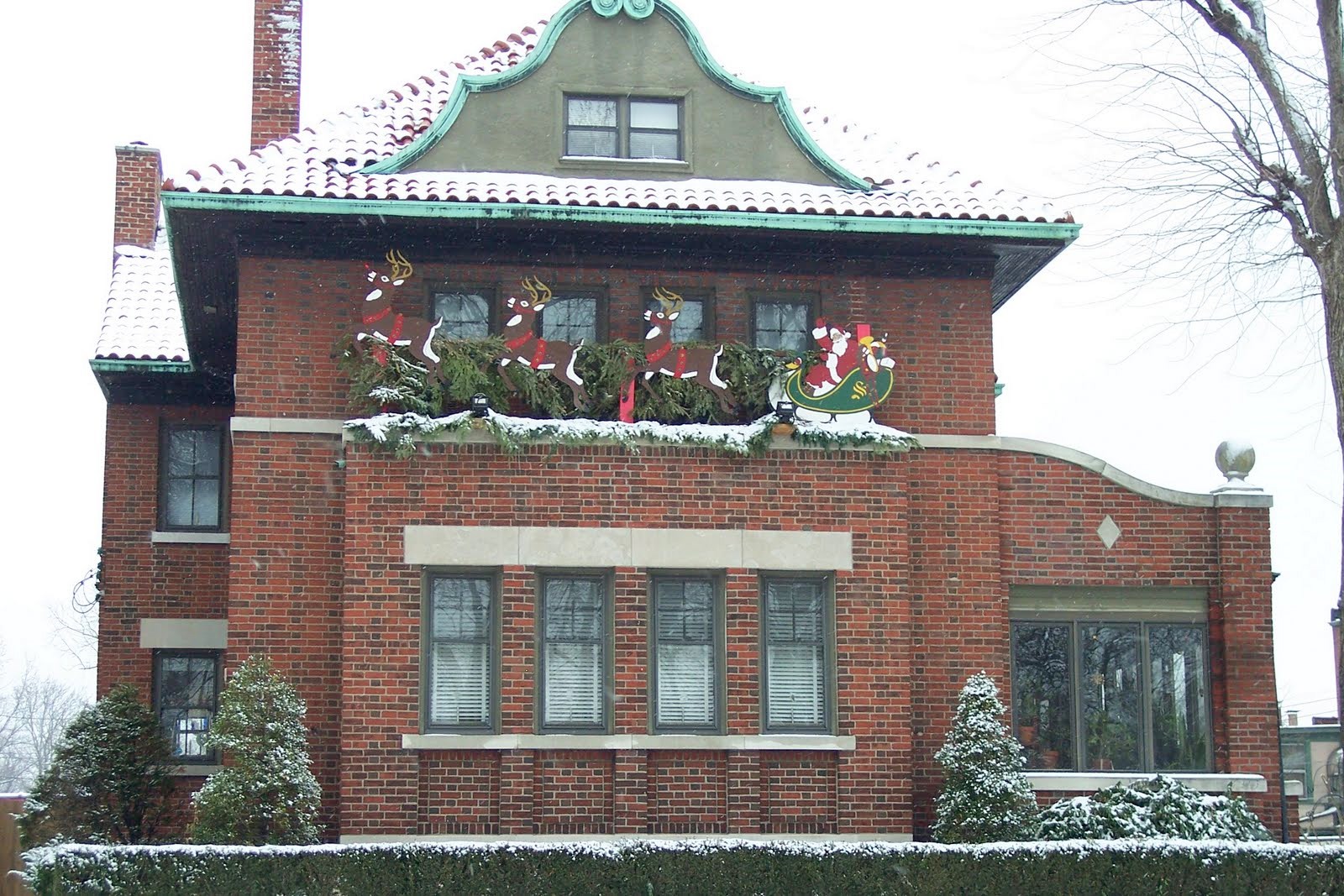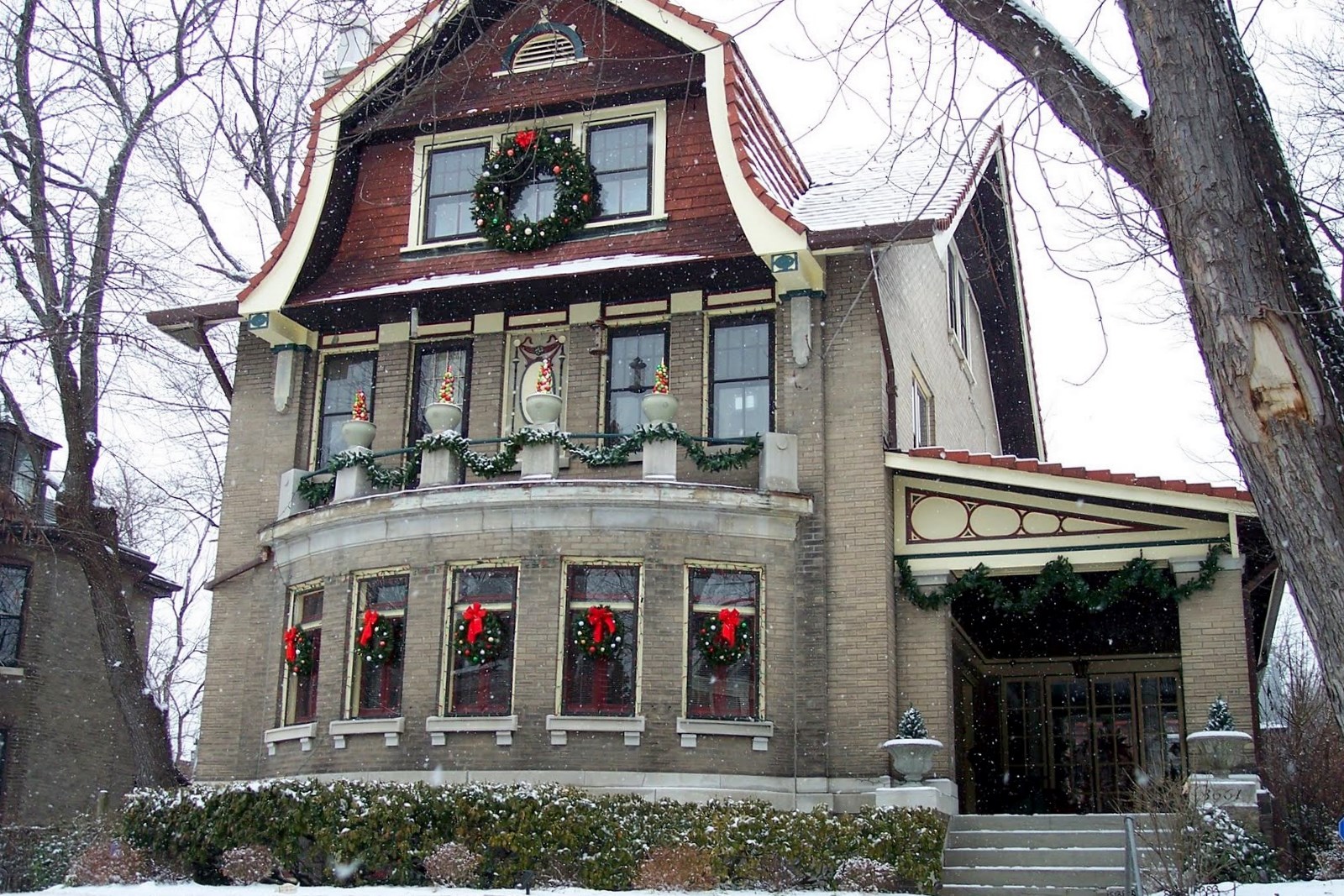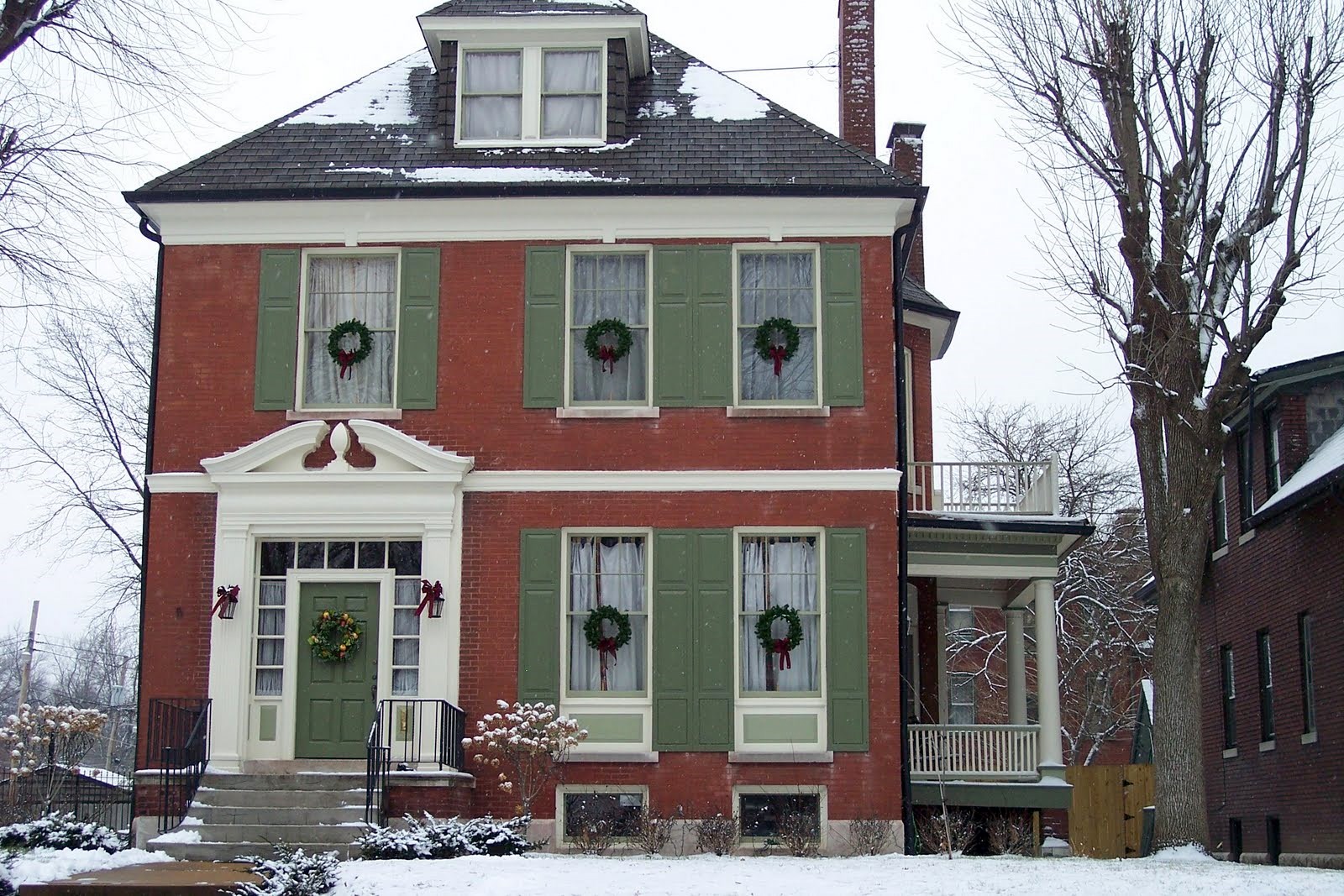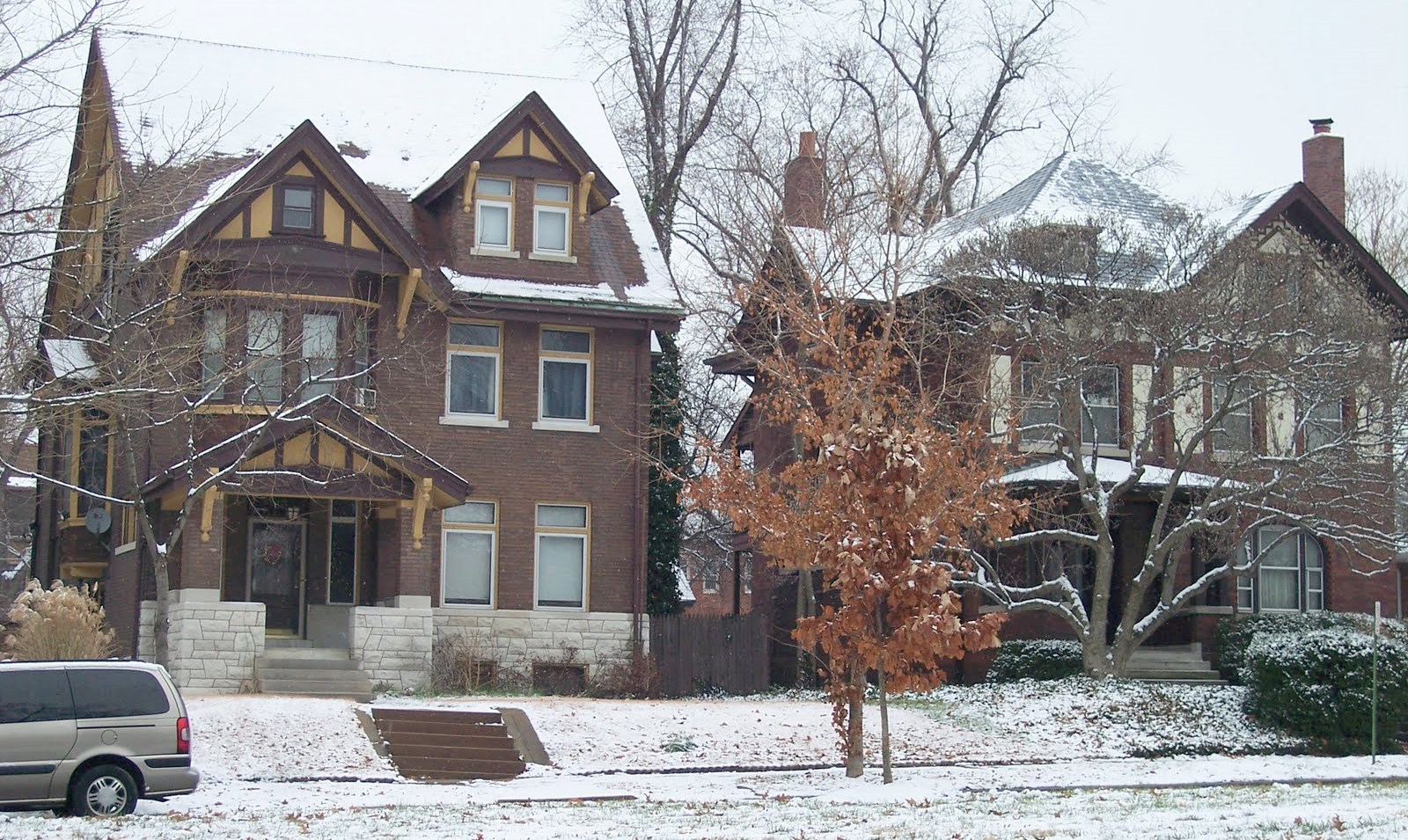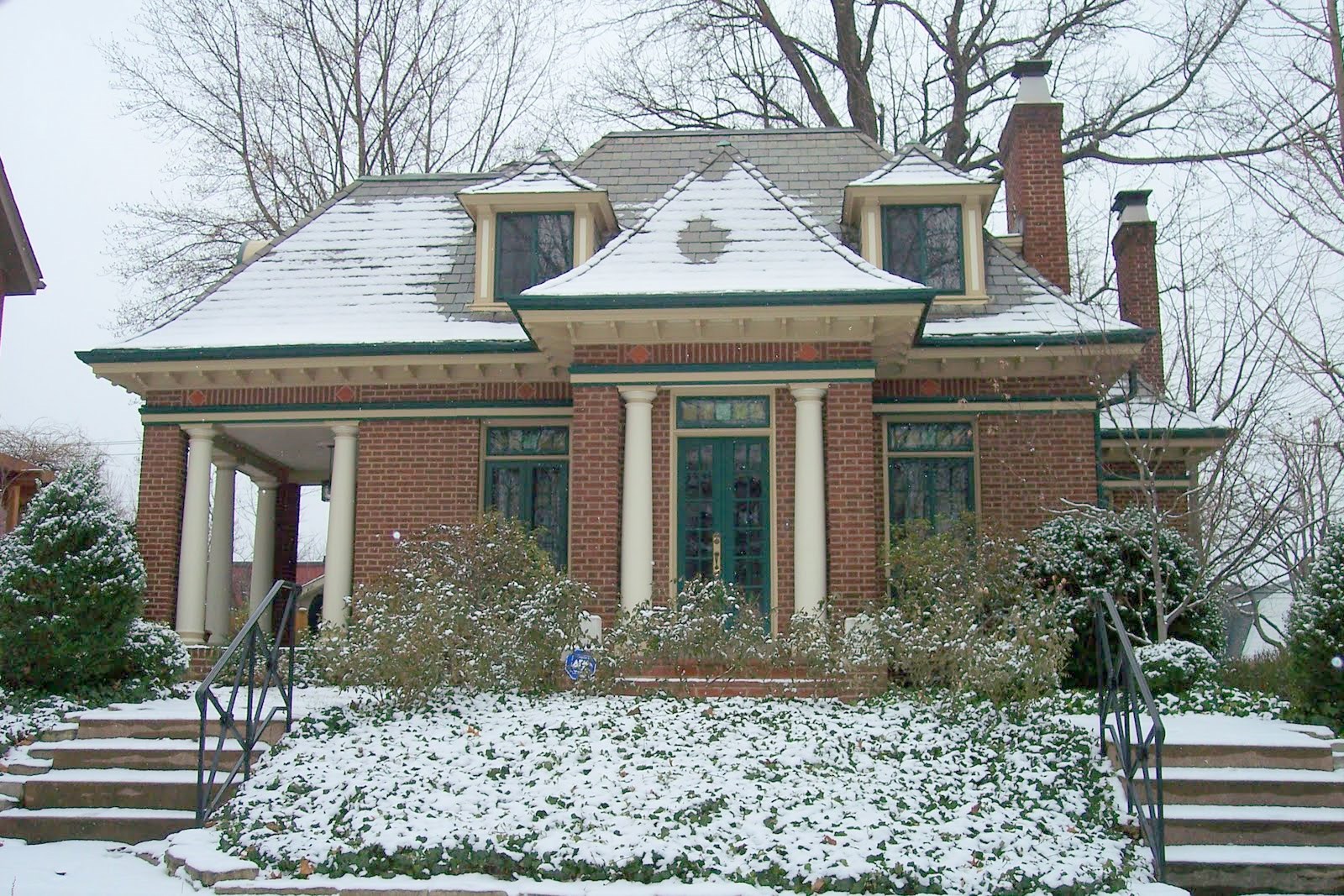 A quick Google streetview pic of beautiful Flora Place: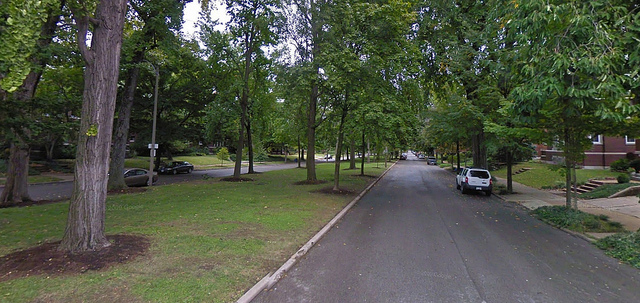 This group of three-story buildings are unique to St. Louis. The first two stories could fit into just about any city neighborhood and the third stories are very ornate and exceptionally well accommodated, but appear to be add-ons. Anyone know more about them?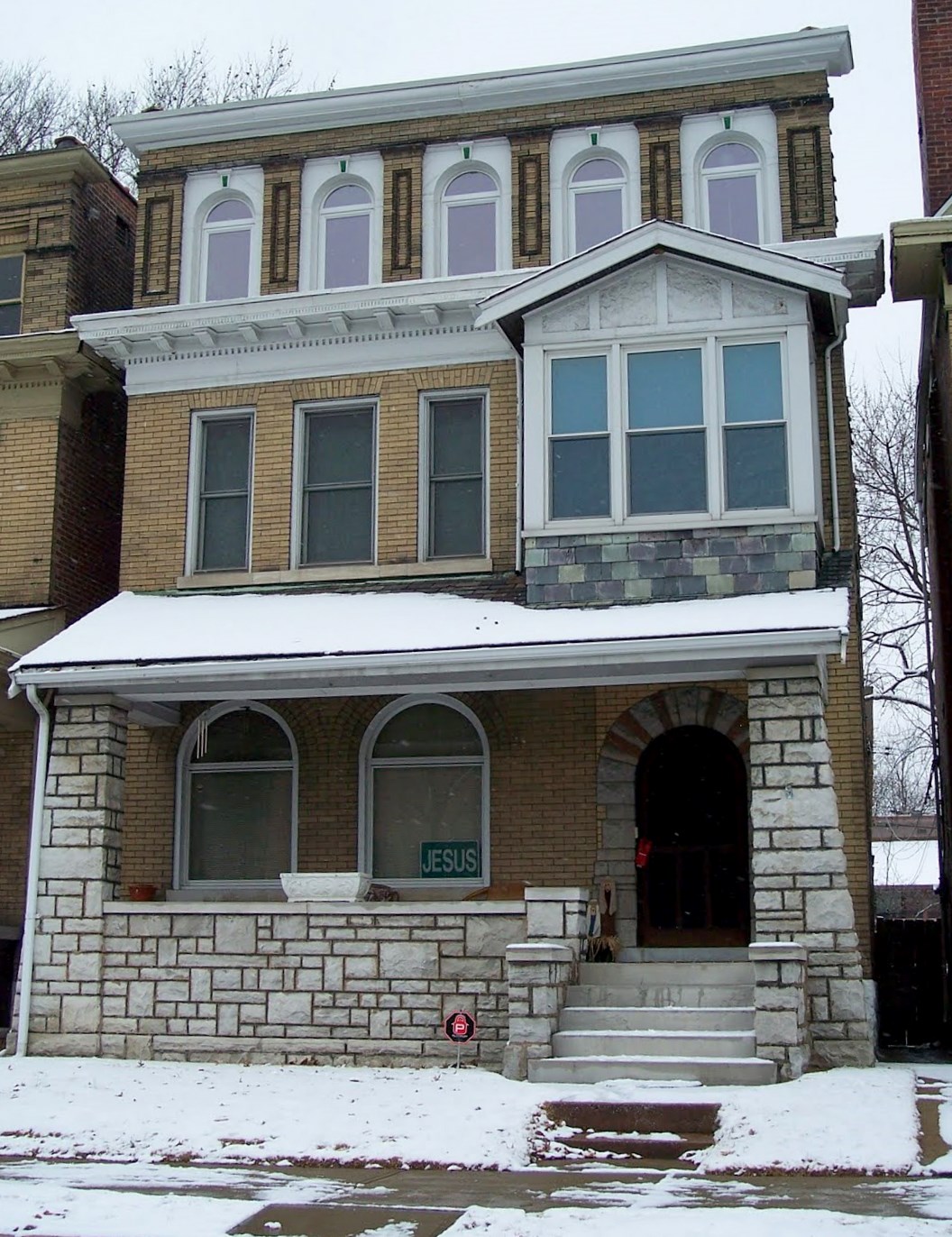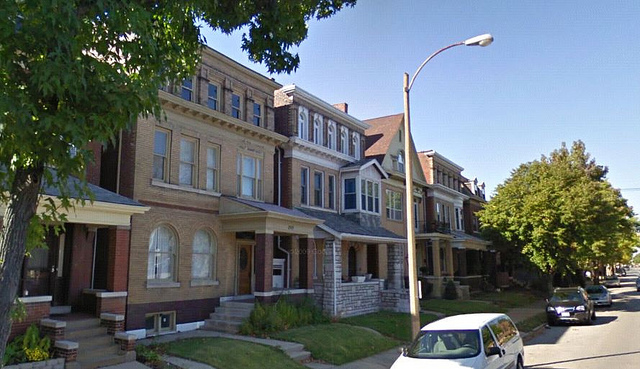 There are many corners with the capacity to have retail/commercial/restaurant space. This too me it the next phase for Shaw. First the homes were saved, now the apartments are being saved. Maybe the influx of urban minded residents and a better small business economy will spur the next wave of development in Shaw. The opportunities are certainly there.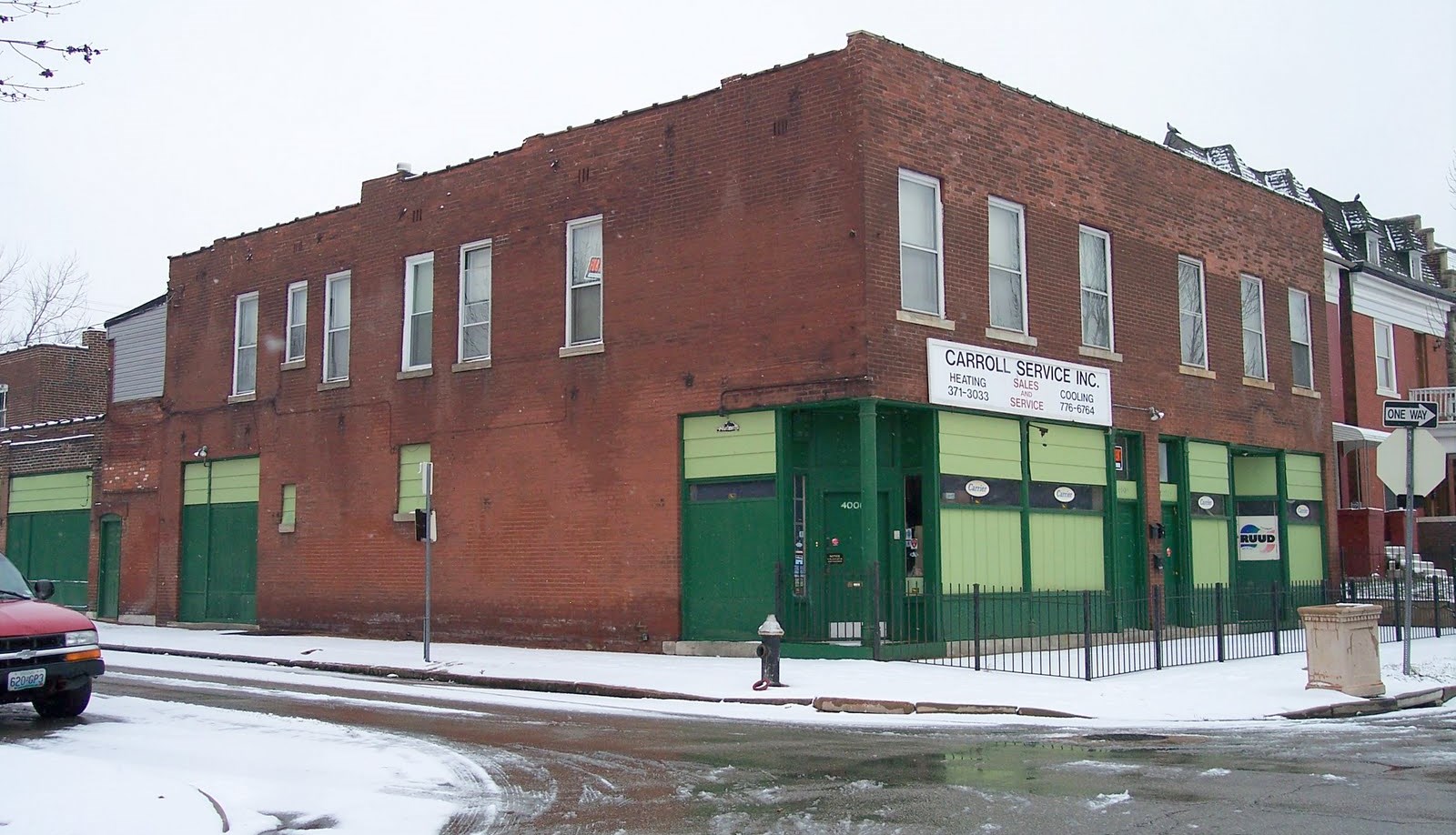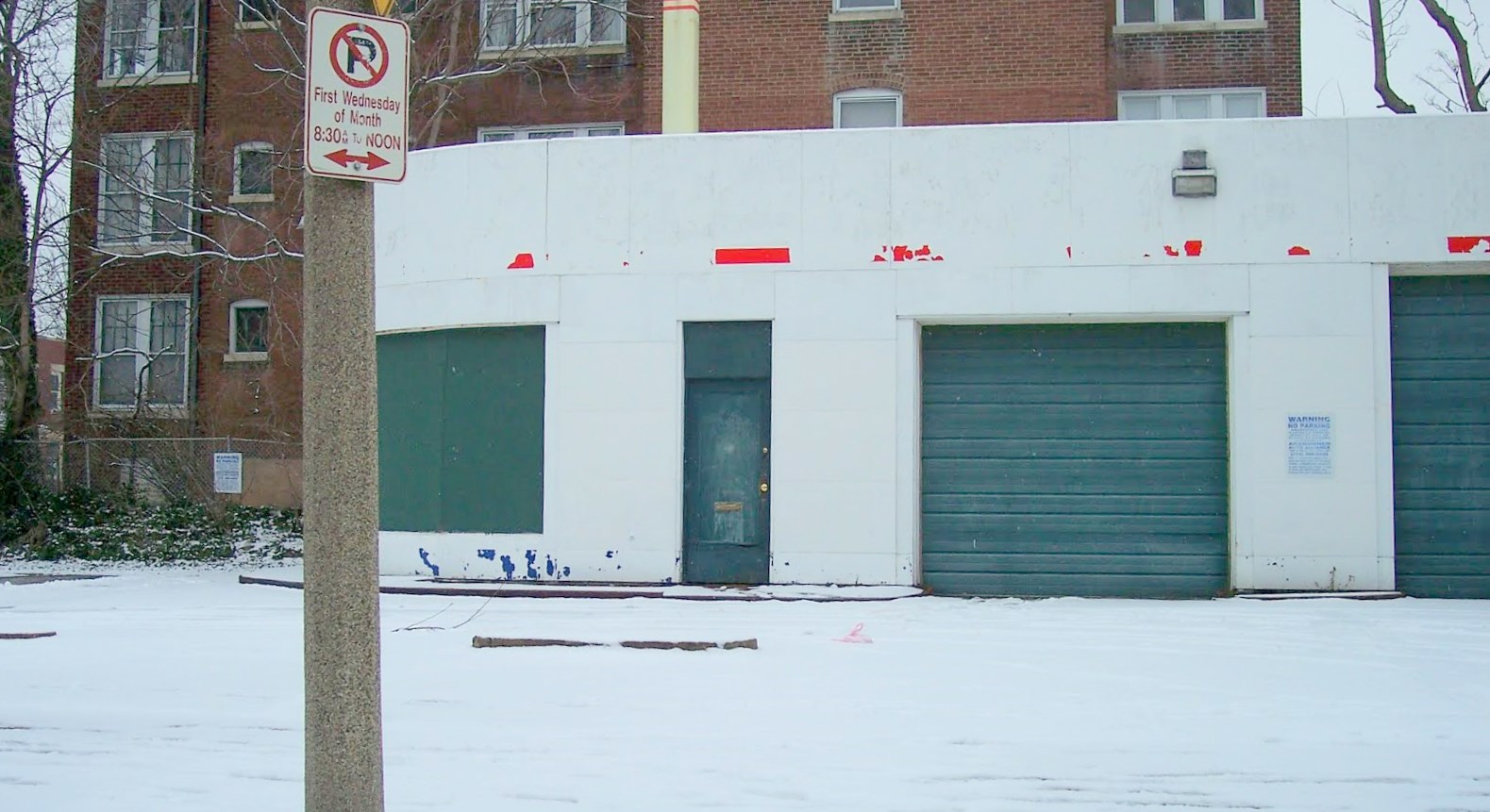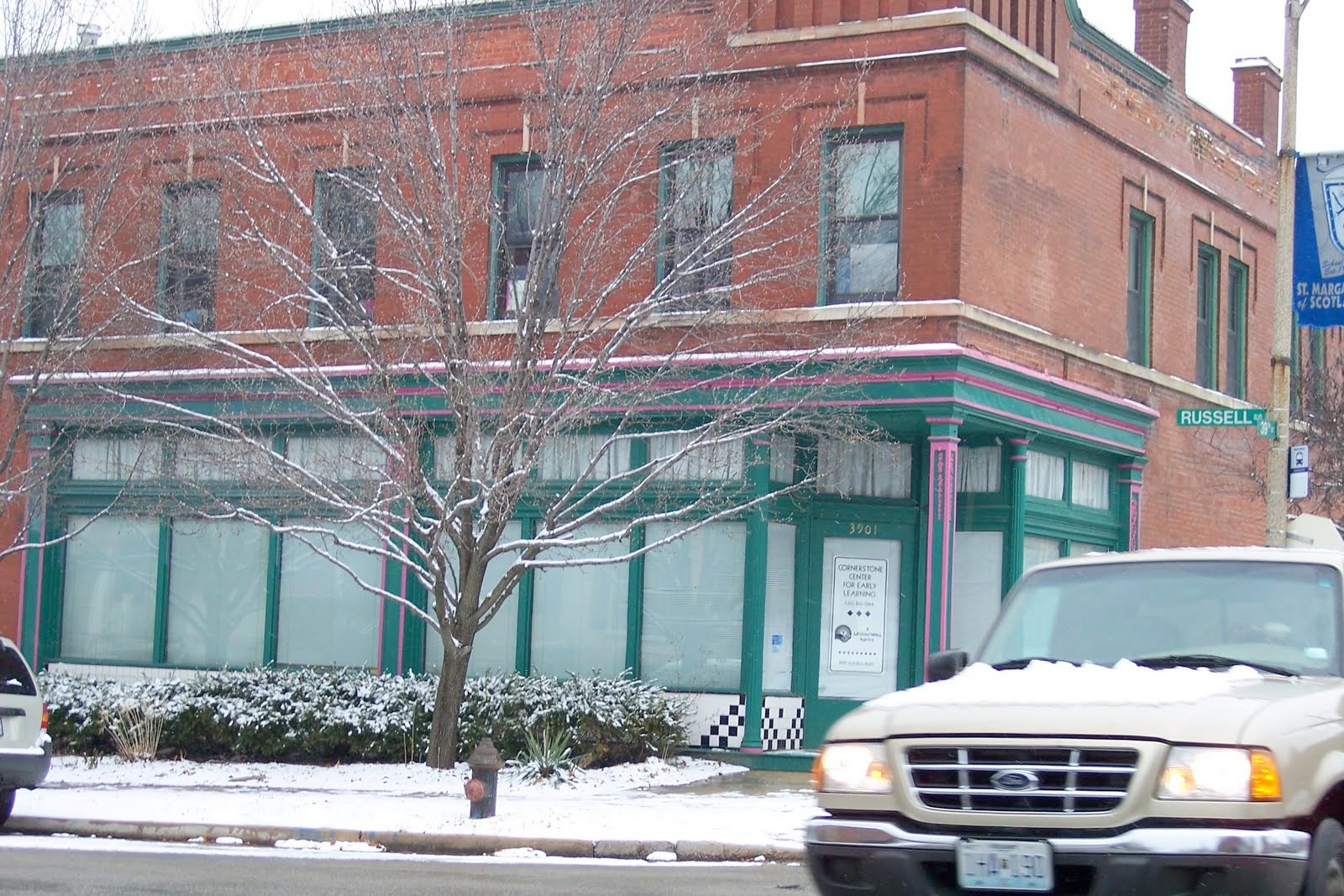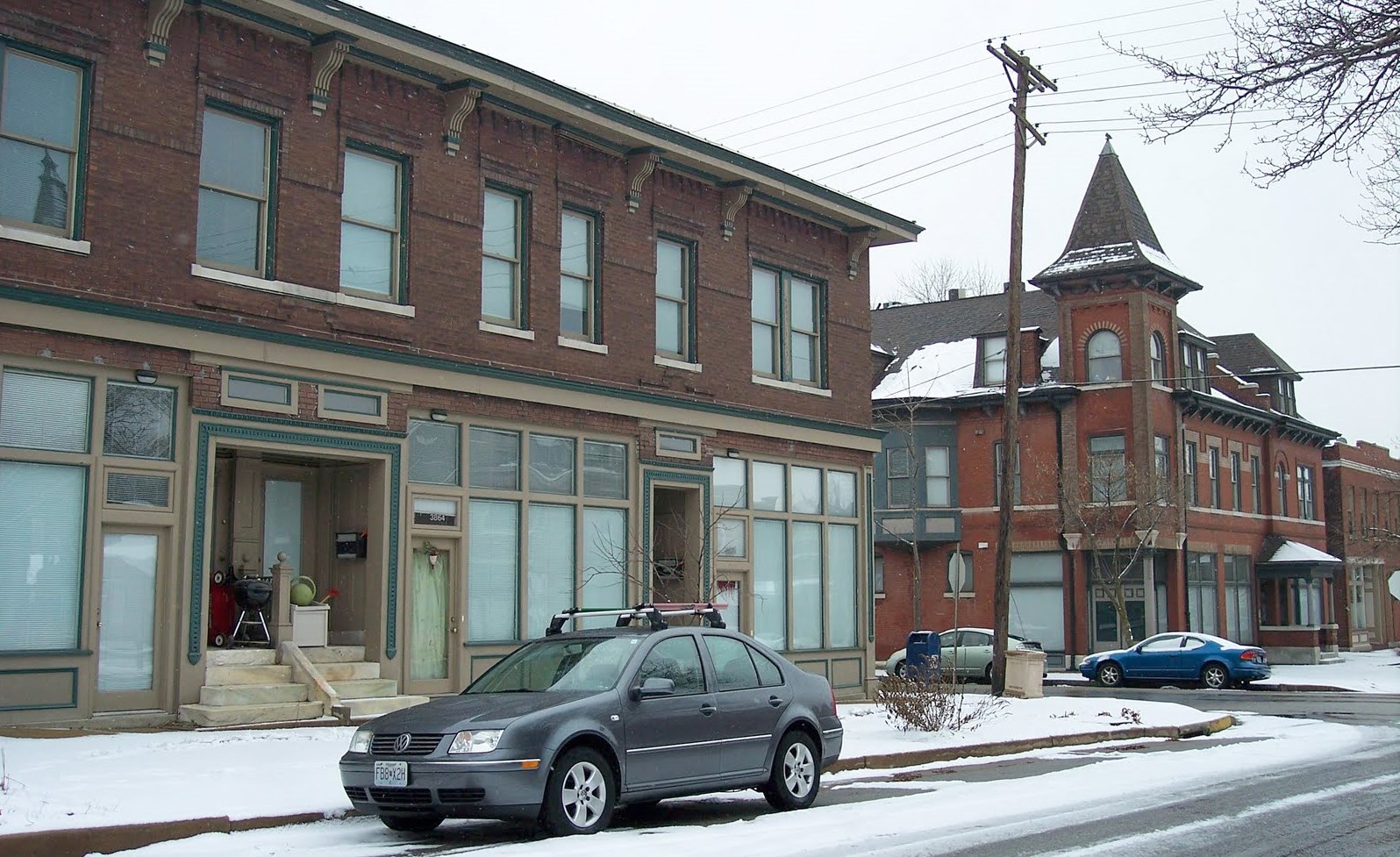 And in some cases, progress is underway: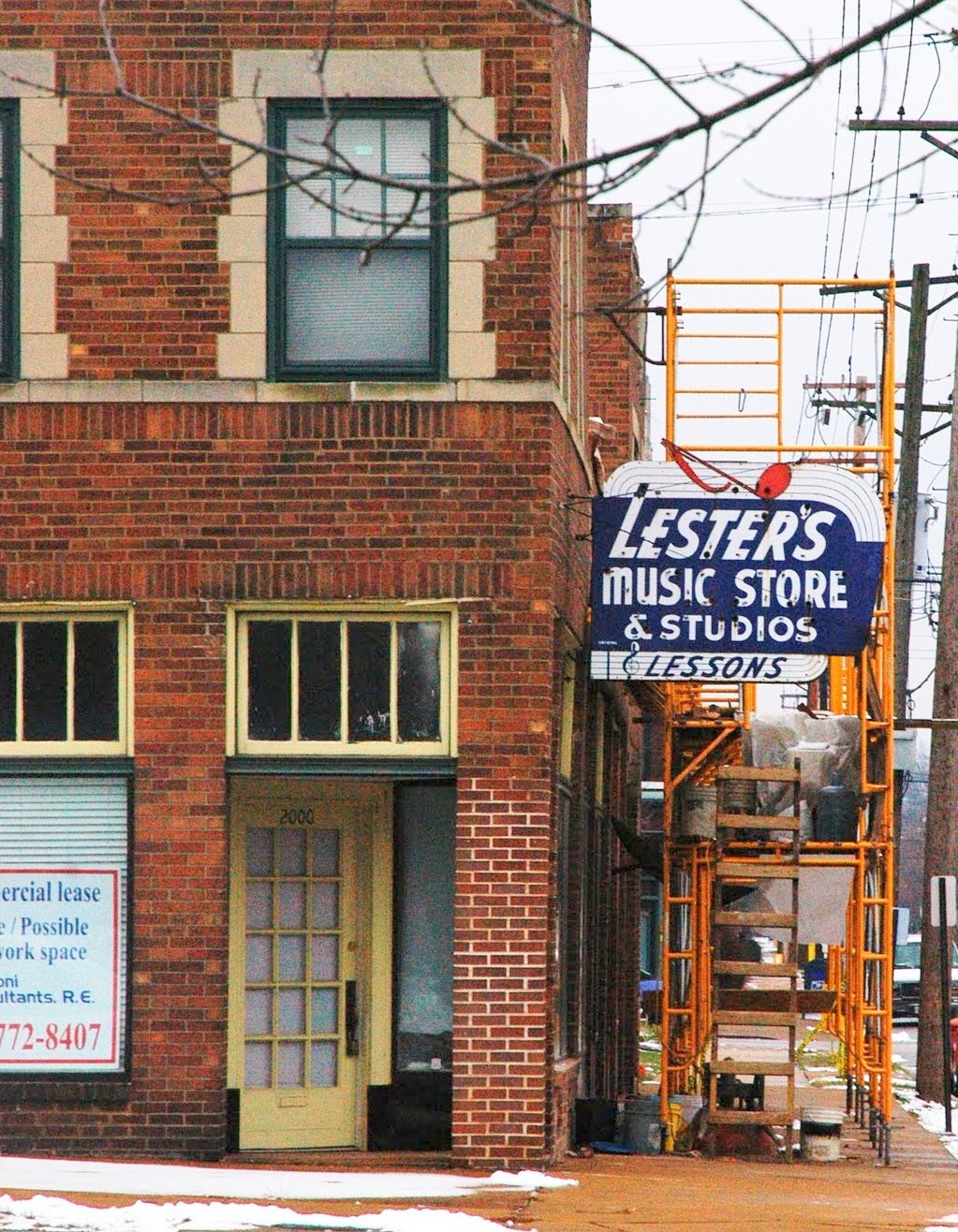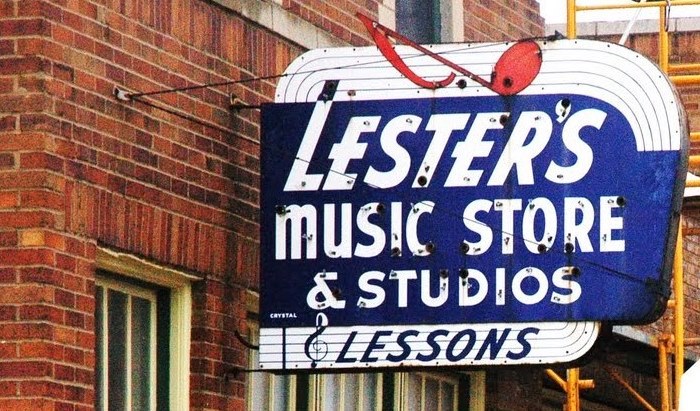 The neighborhood has some other great signs of a rising urban community. There is a dog park, which is well cared for and always seems to be occupied. There is also a pocket park called Juniata Park tucked in the middle of the neighborhood.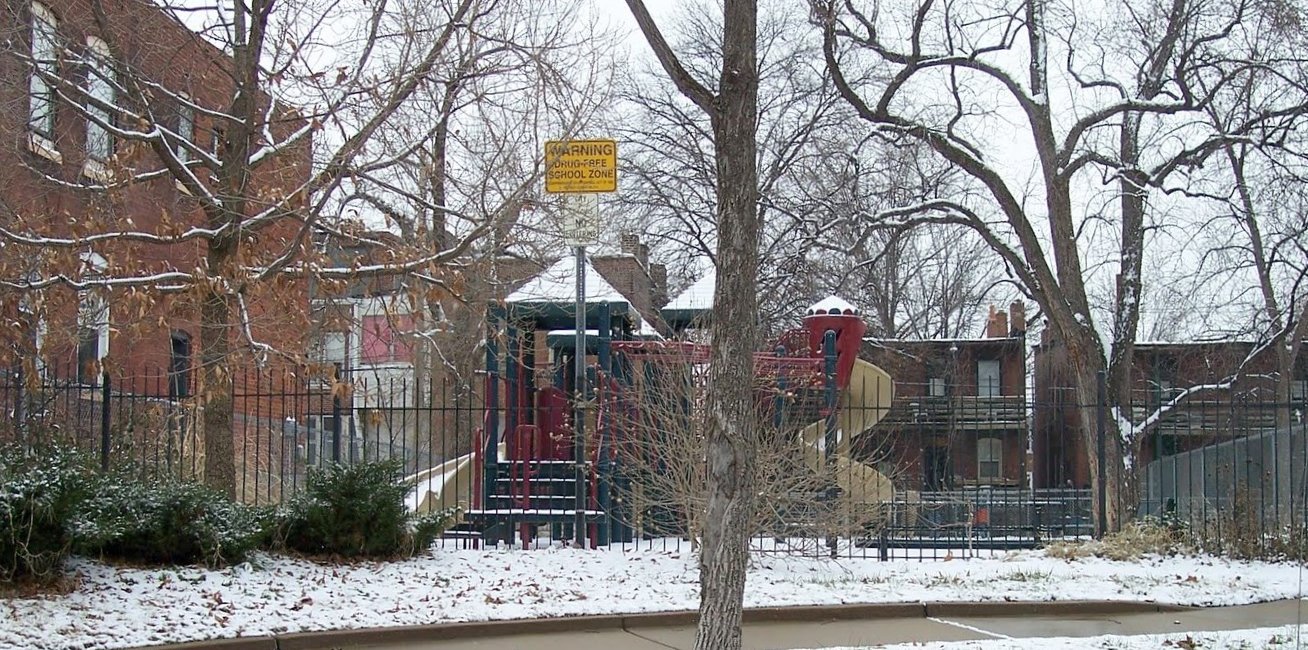 There is a really unique area just off of Magnolia called Hortus Court with homes facing each other on a closed court. The fall photos are coutesy of Matt Mourning: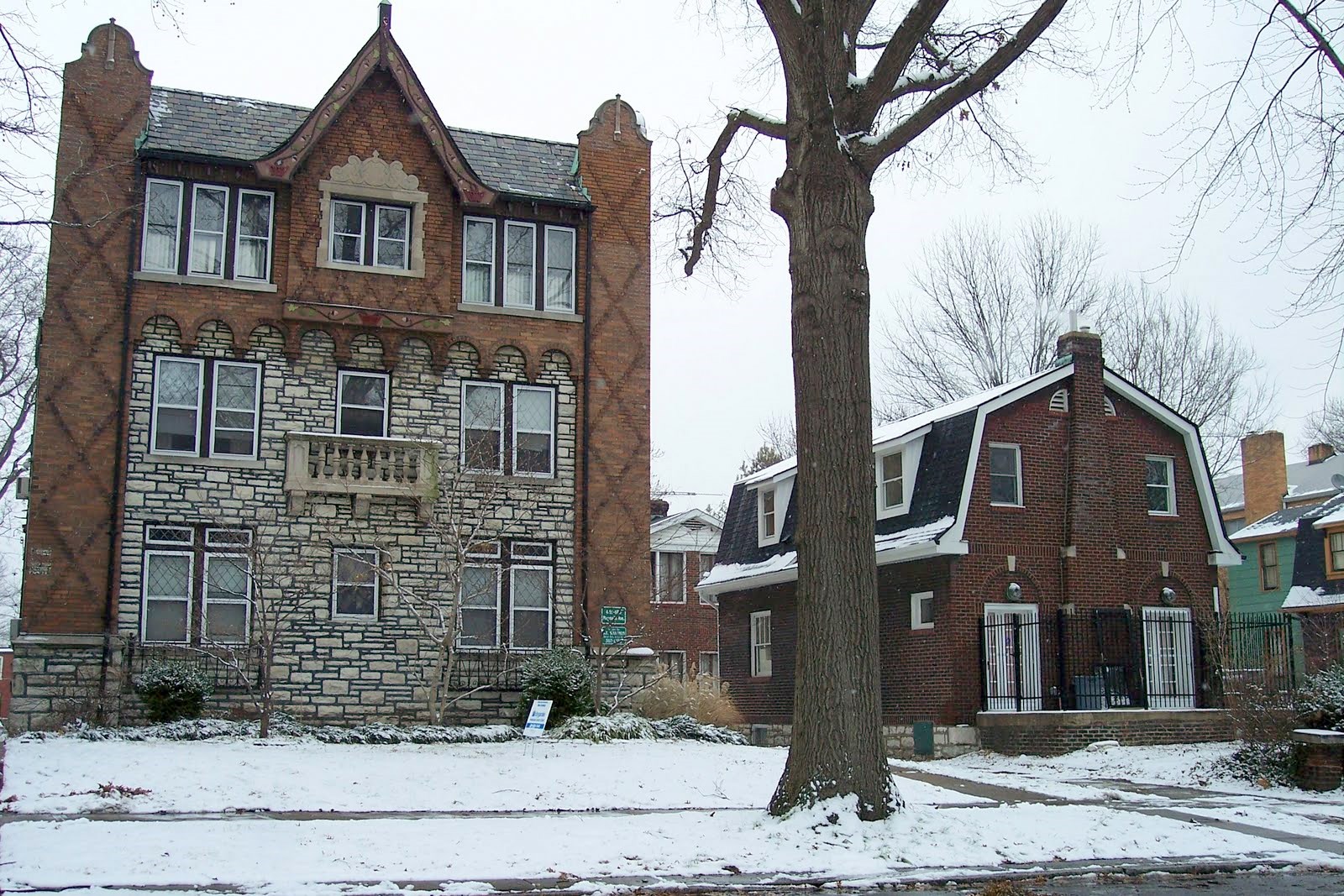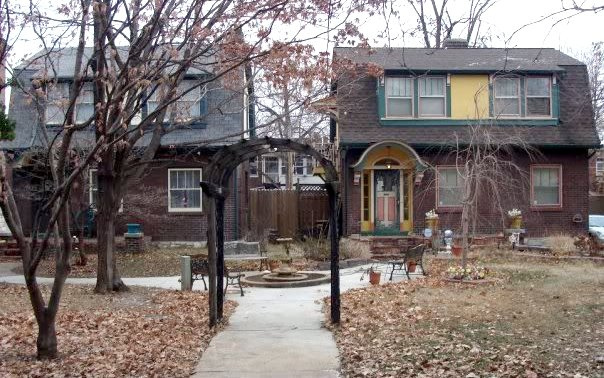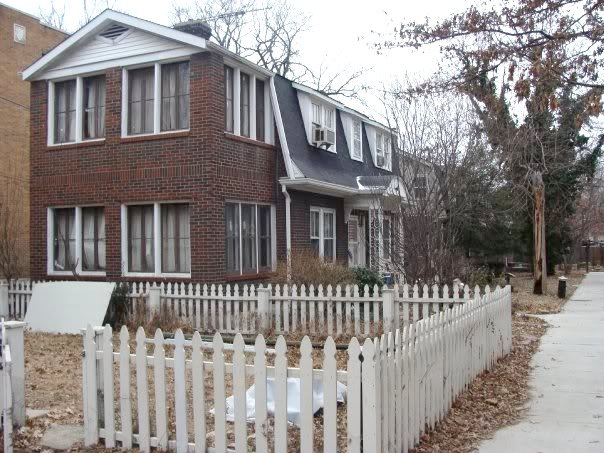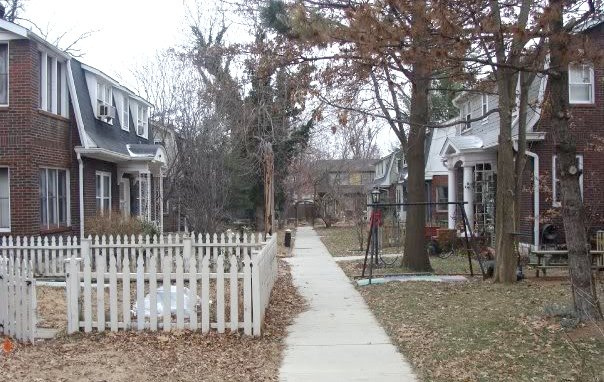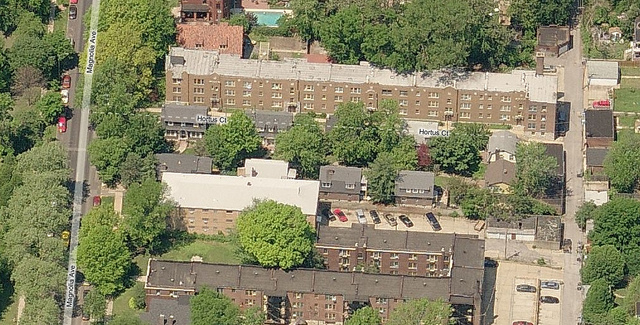 Then there's Shaw Place, a very hidden, but completely intact development with a very interesting history:
It was built by Henry Shaw, the St. Louis philanthropist who developed the Missouri Botanical Garden. His purpose in building Shaw Place was to duplicate a street he remembered from his native England.
In pattern, it consists of an oval drive enclosing a central parkway which surrounds a statue of a girl with a swan. Around the perimeter of the drive are 10 red brick houses with large windows and Victorian decoration. A unique feature of these homes is that each has a bricked-up window, symbolic of a supposed English custom of closing off windows to reduce taxes based on the total number in each house.
Interiors of these houses have dark woodwork, sliding doors and many fireplaces. Many of the latter have been superseded by central heating. Originally intended as rental property for support of Shaw´s Garden, Shaw later willed the houses to his sister, his housekeeper and a relative. Some were sold to various individuals.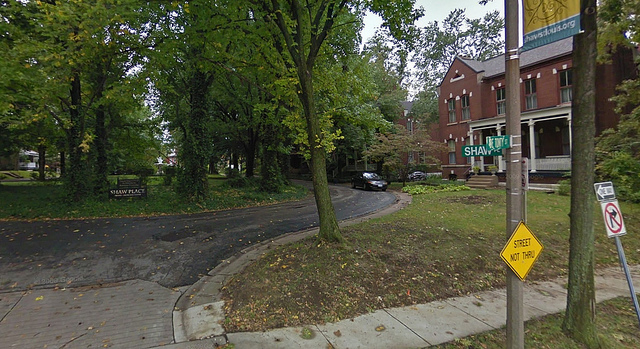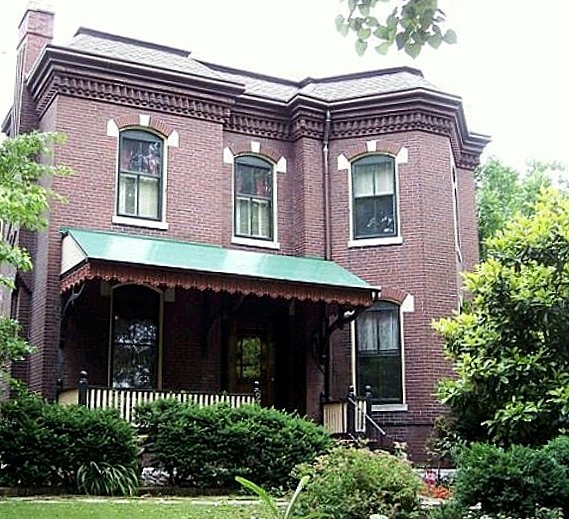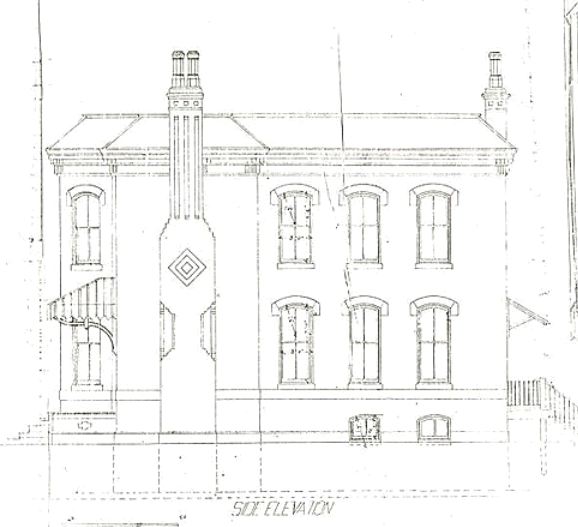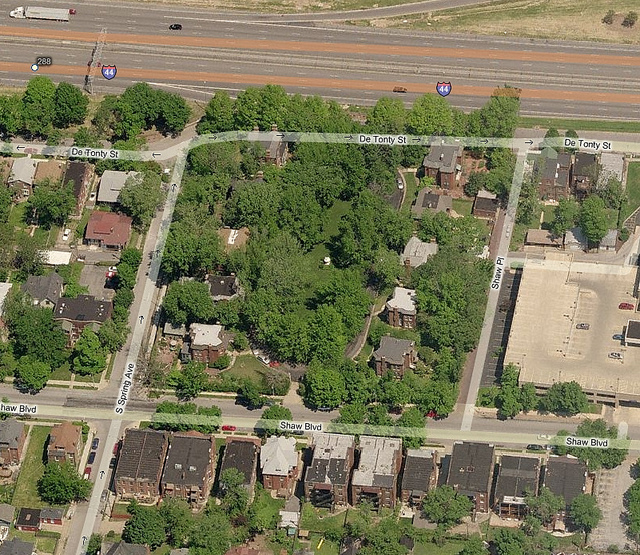 And finally Magnolia Place, developed in 1916, the one-block development is marked by impressive stone entry pillars and well-kept bungalows. The pitched roofs stand out in Shaw. It's another distinctive feature of the neighborhood: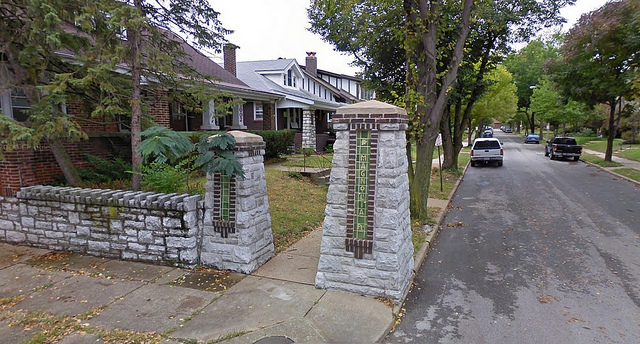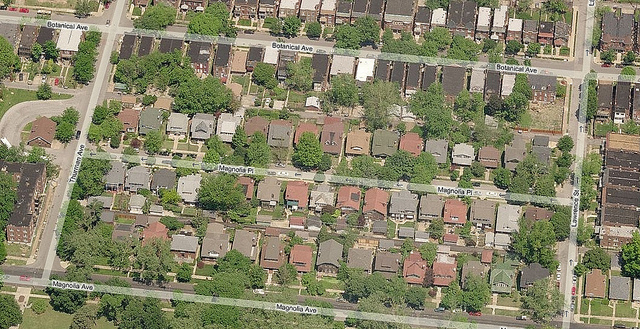 Years ago some parts of the neighborhood were pretty dicey. I remember the views of DeTony street, just south of I-44 being some of my first impressions of St. Louis. Being a suburban Belleville kid, it seemed like the ghetto, the kind of place I saw in Robocop:)
When I moved to St. Louis and fell in love with the city, my wife and were looking for a home in Shaw in the late 1990's. We had the general feeling that the streets north of Russell were not a wise purchase. I wish I wasn't so conservative, because these streets are becoming as solid as the others in the neighborhood. There is a lot of rehab work going on. And the promising signs of diversity that are essential to any successful neighborhood. This is good news, as this is such a highly visible part of our city from the interstate.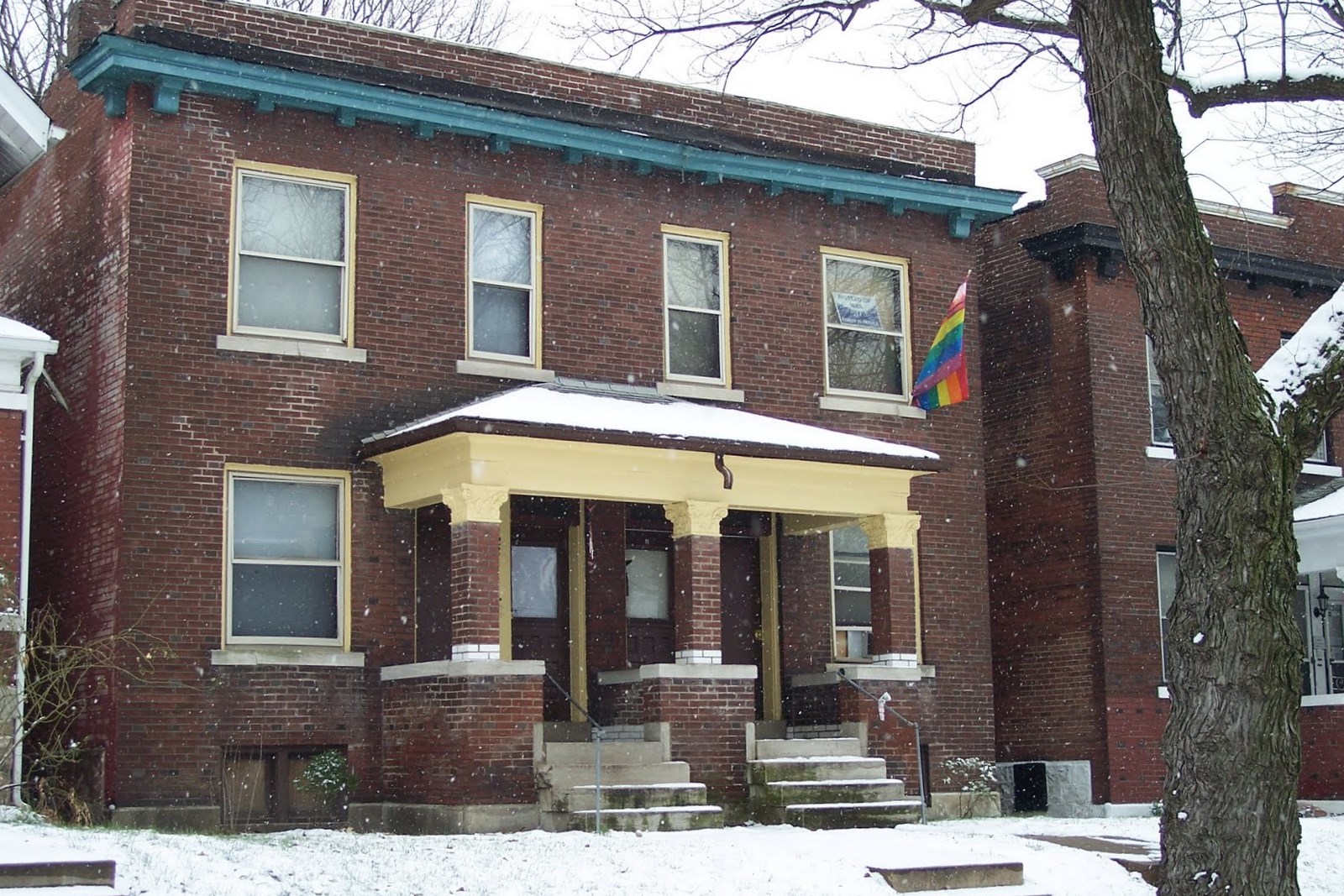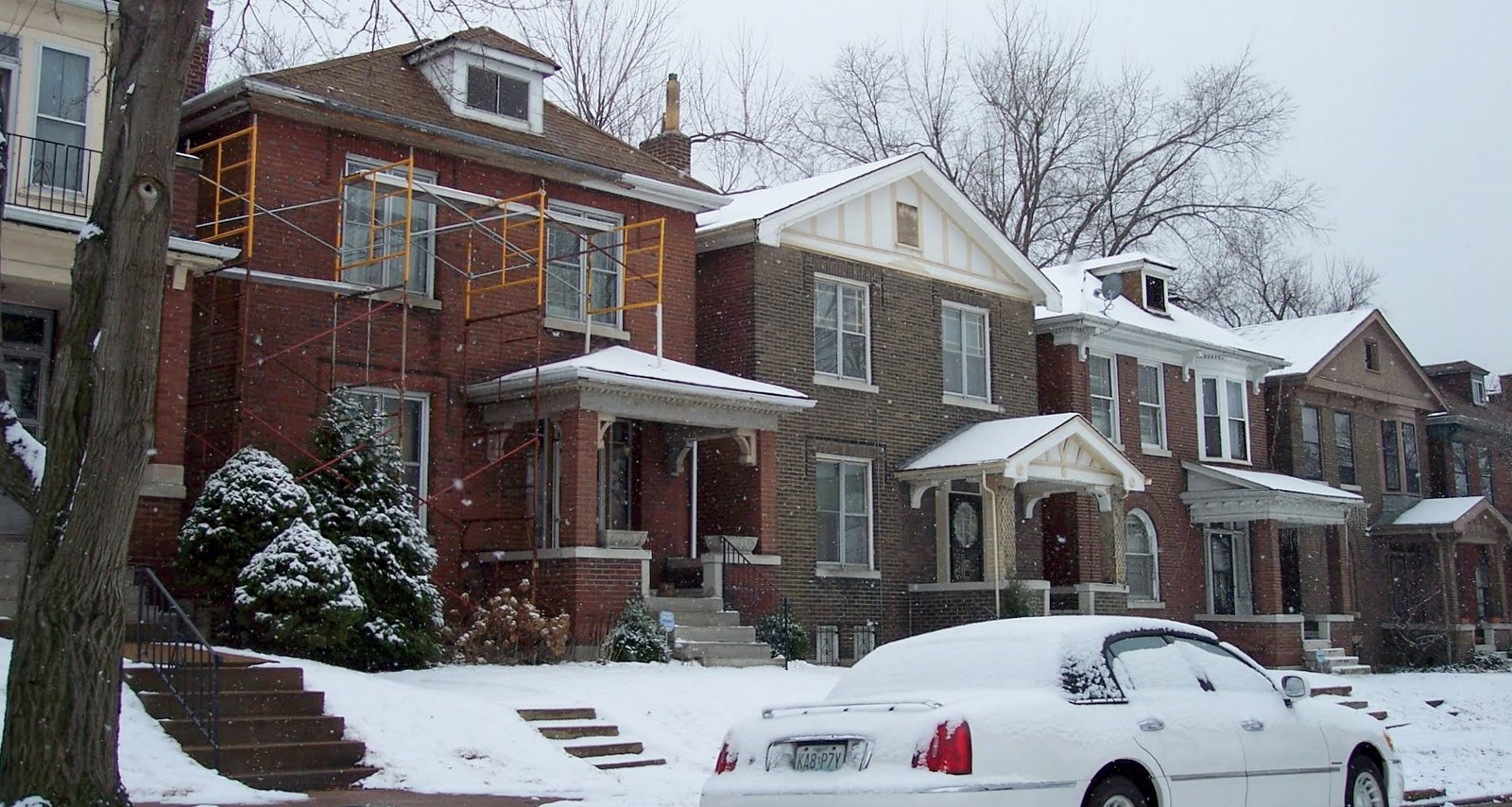 I am a big fan of the green glazed bricks seen throughout the city: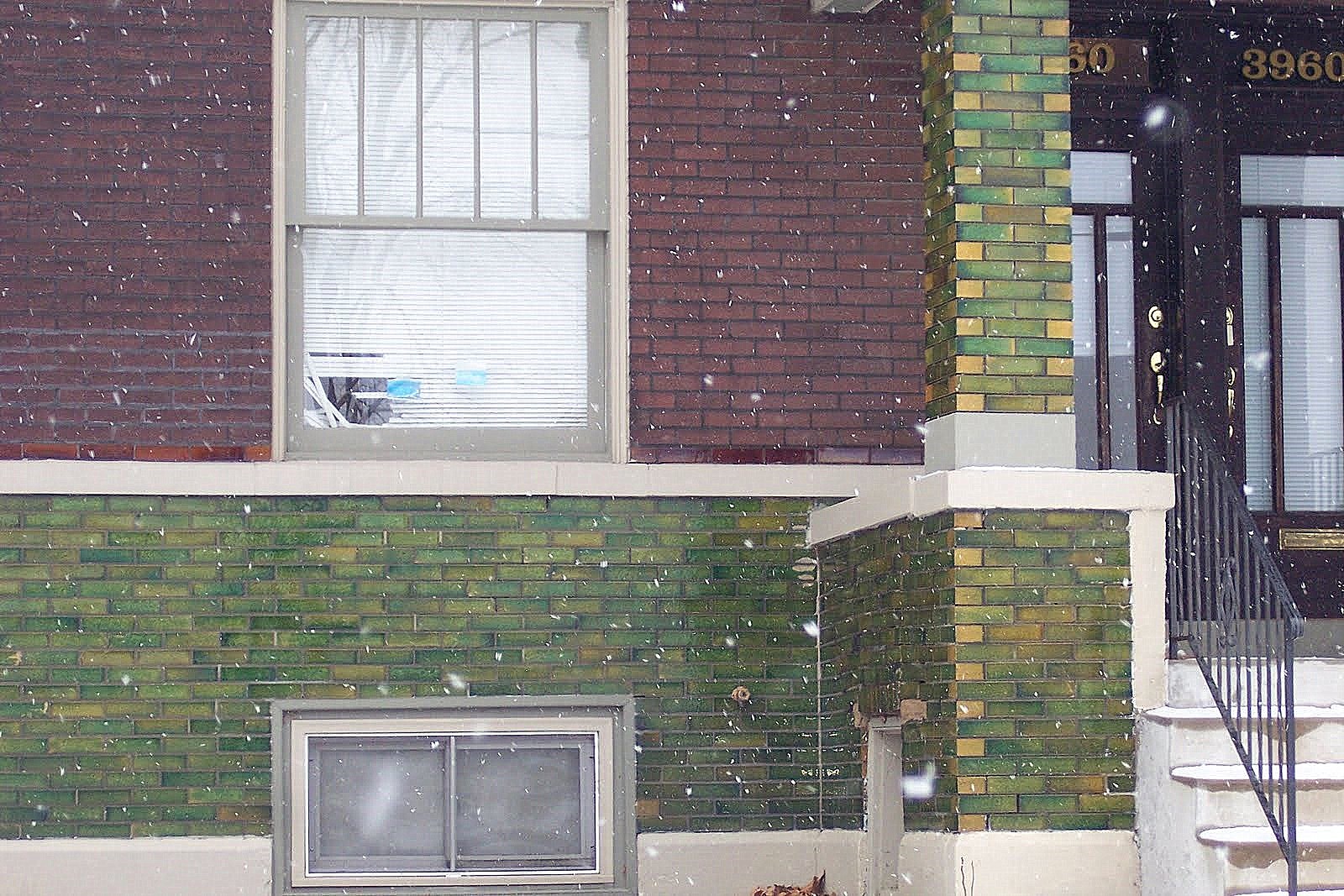 Opportunities still abound: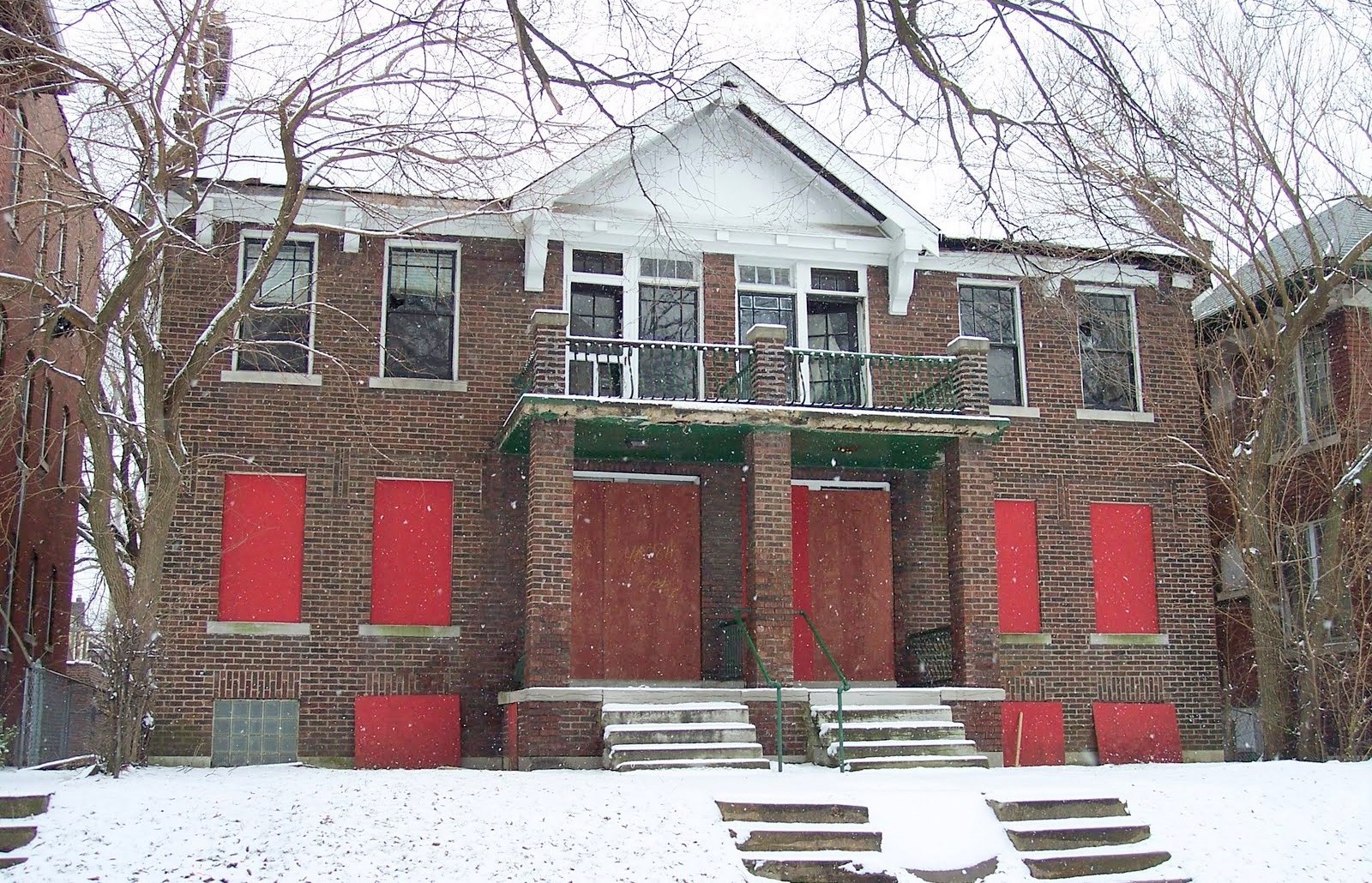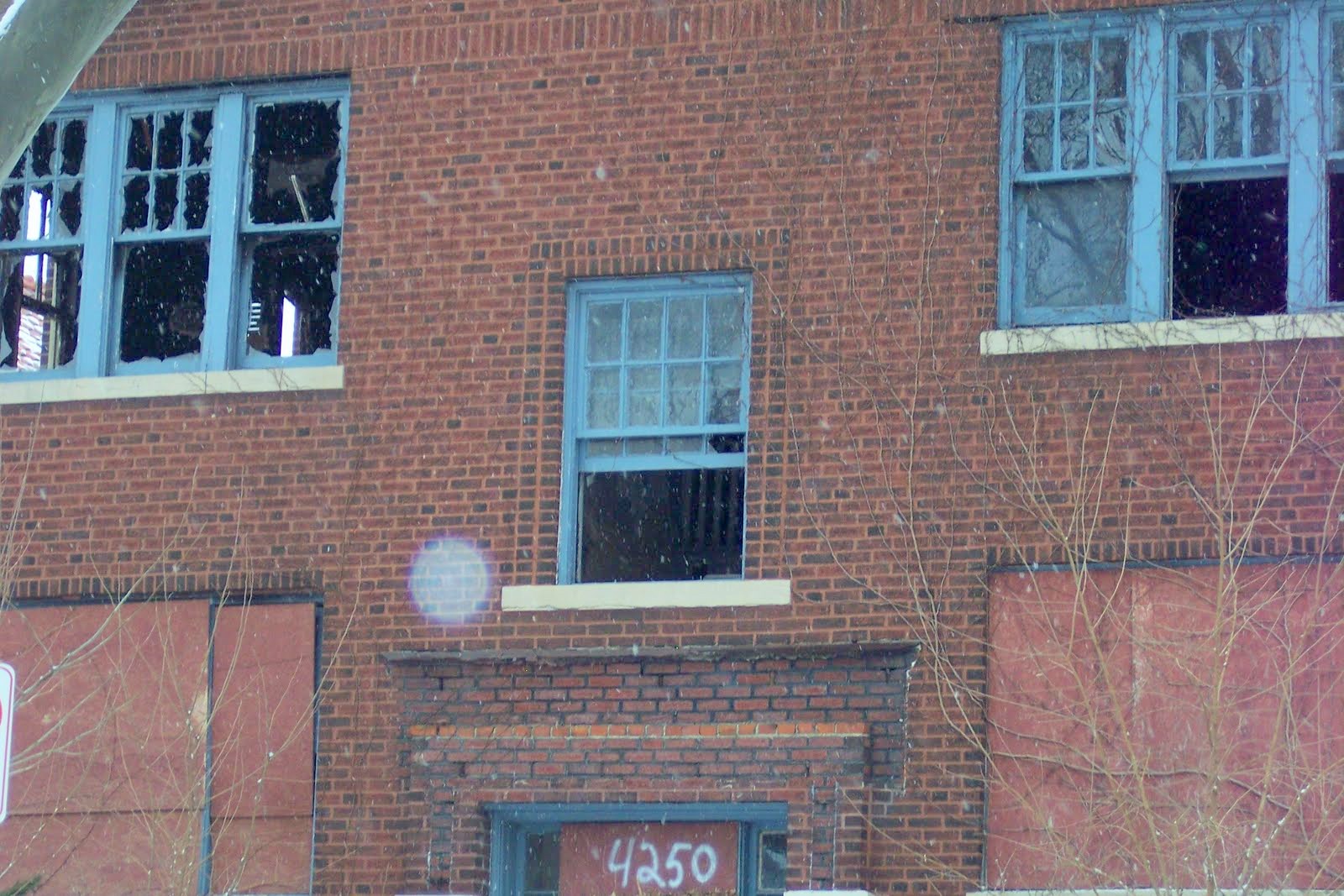 Why the city does not enforce property owners to board up homes is beyond me. What is up with this?
For the most part, there are very few out of place suburban structures, with the exception of a few on Magnolia. Maybe this is due in part to the fact that Shaw is in both a local and national historic district. There is also one stretch of homes that were razed between Thurman and Klemm on DeTony, leaving behind a pretty big open field. Perfect spot for a community garden while the housing market bounces back. I could imagine some nice infill along this stretch.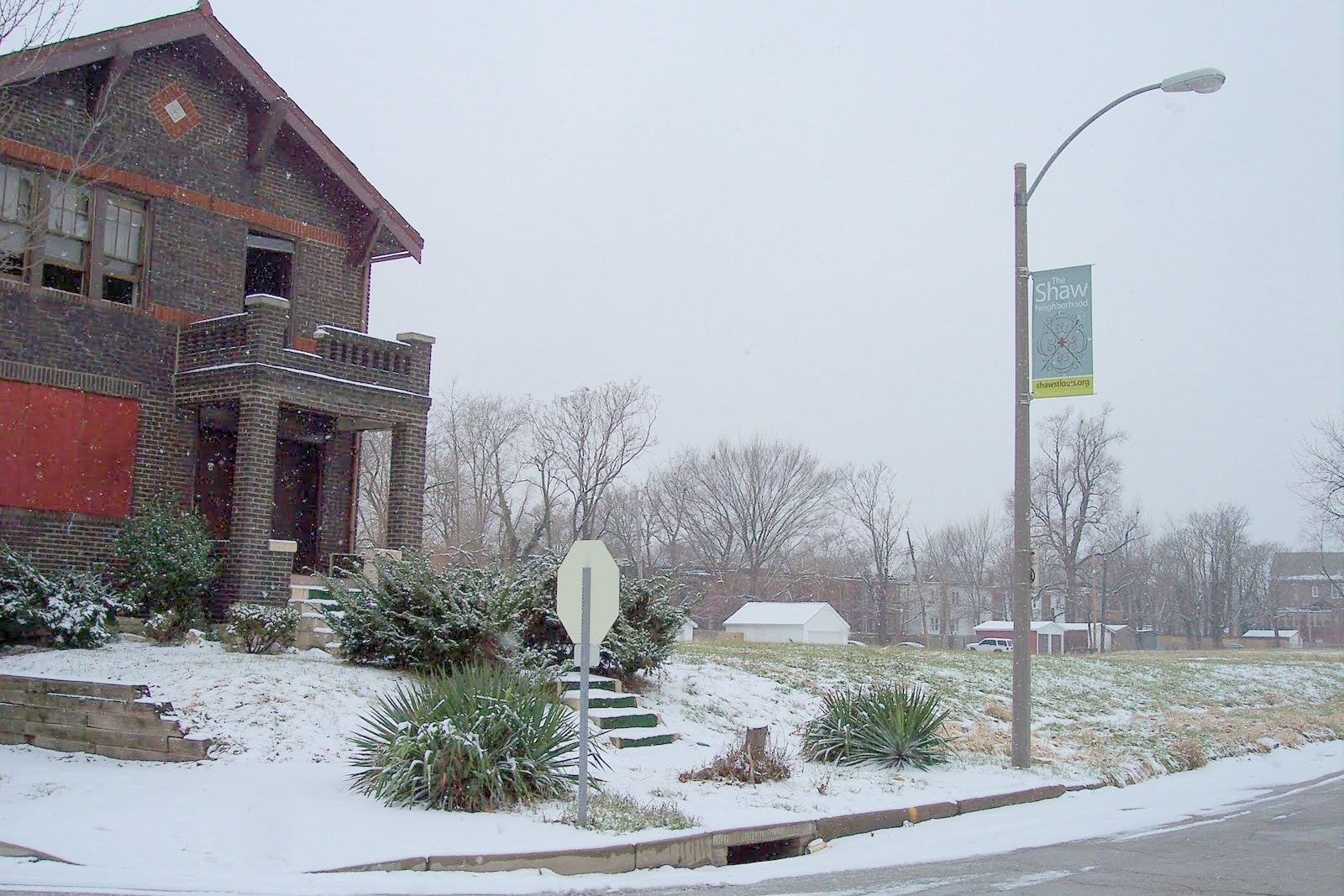 If you'd have told me there would be a wine bar on Shaw 10 year ago, I wouldn't have believed you. And a second location for a Clayton establishment nonetheless!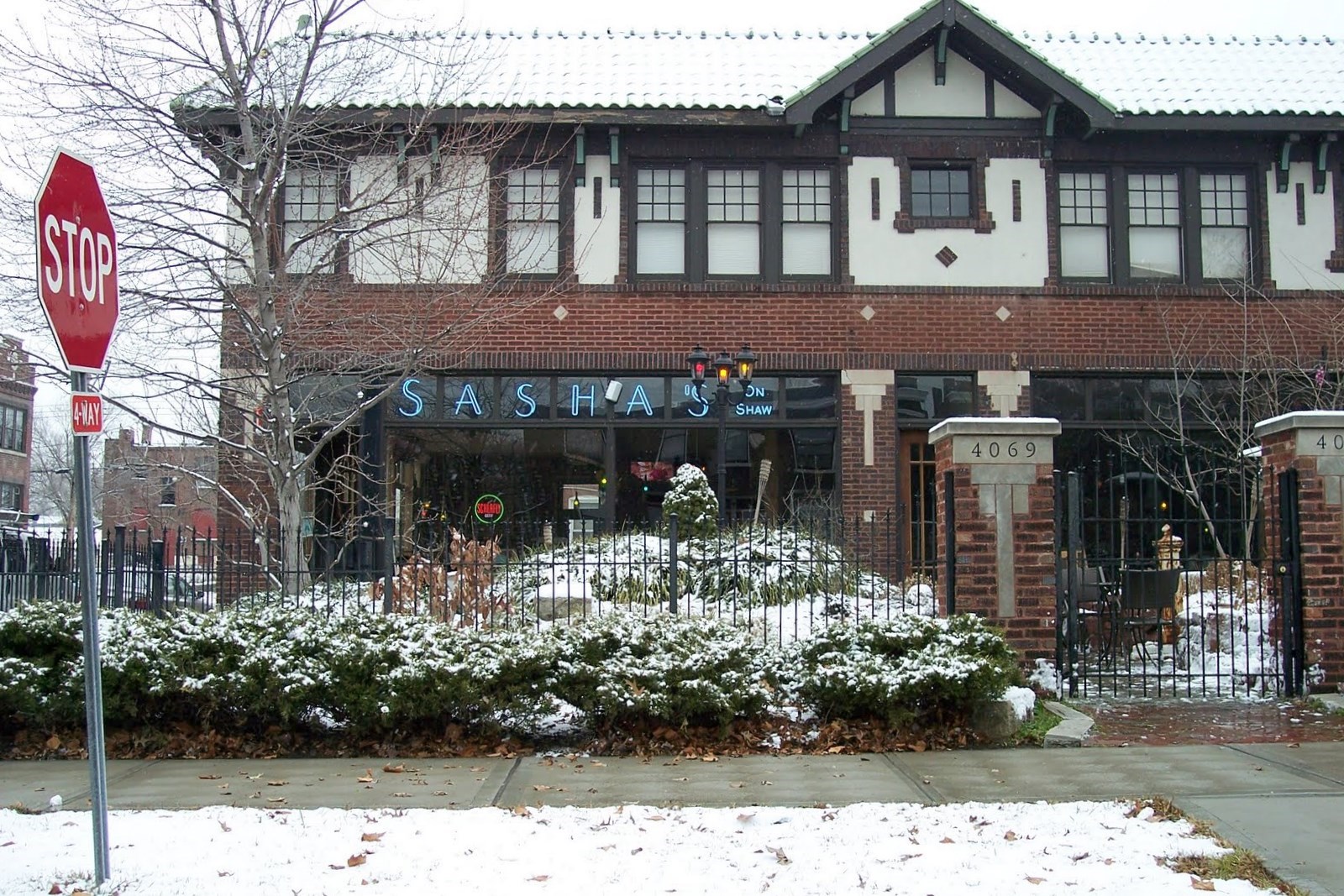 Some other interesting neighborhood establishments are Bicycle Works (which I did a post on back in August) and Sweet Art, home of the most incredible carrot cake cupcakes in the city. This place also has a good, positive vibe. I highly recommend stopping in at 2203 39th Street.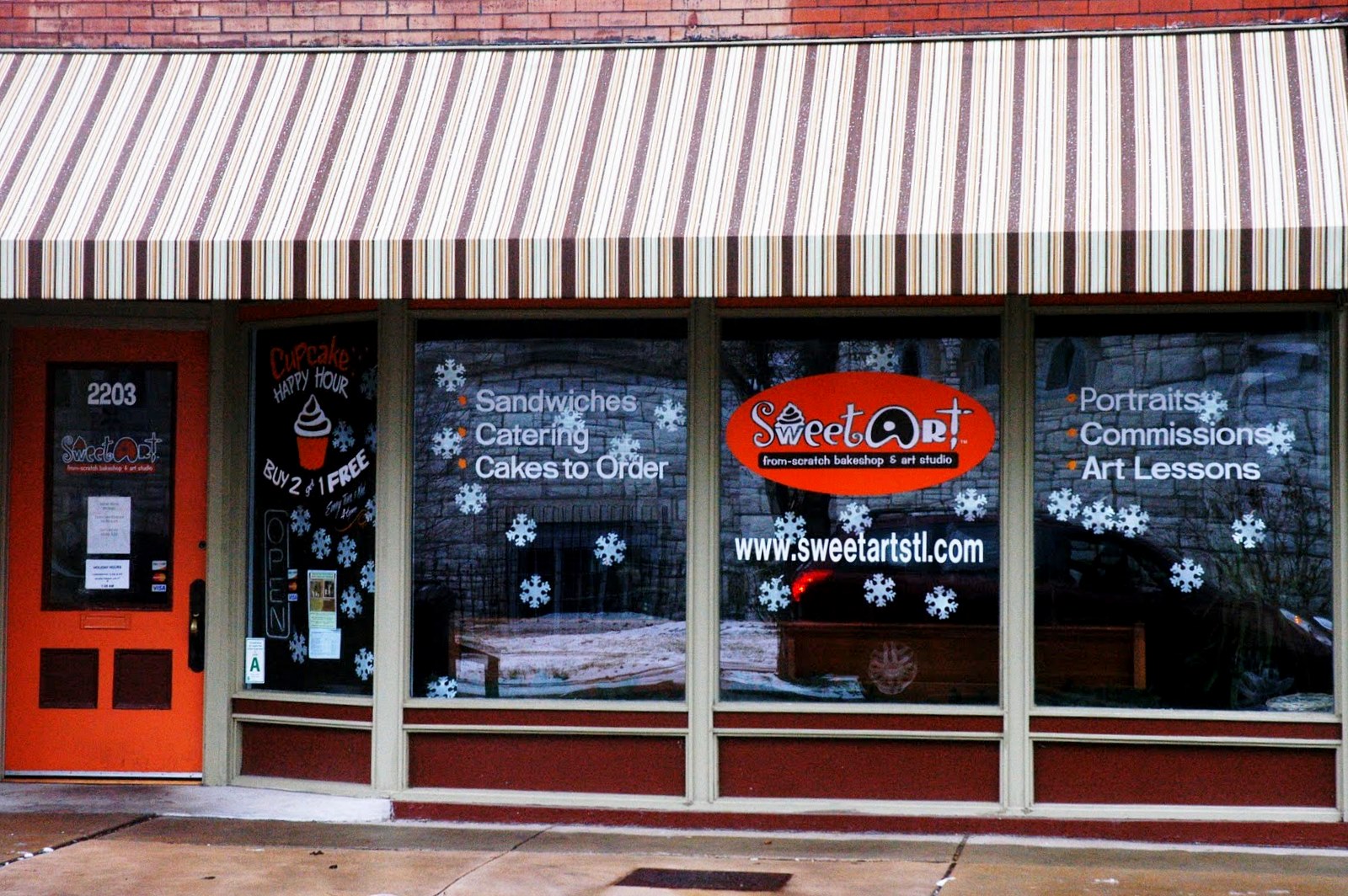 Shaw has got to be one of the greatest success stories of gentrification and renewal in the entire city and home to some of the most interesting streets! Cheers to one of St. Louis' premier neighborhoods!