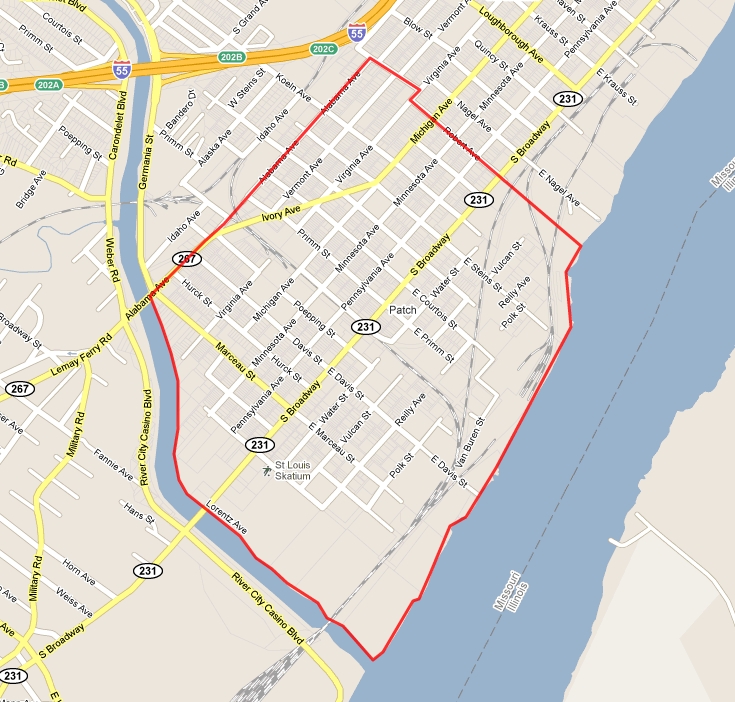 The Patch neighborhood is in the southern most tip of the city. It is roughtly bound by the Mississippi river to the east, the city limits to the southwest, Alabama to the west and Robert on the north.
First of all I always thought this area was Carondelet. Live and learn…this is Patch, the neighborhood with the coolest name of all 79. The Patch website even claims this area to be in the most southern tip of the Carondelet neighborhood. This probably stems from the fact that Carondelet was incorporated as an independent city in 1851 and was annexed by St. Louis in 1870. It's identity is much more common than Patch. I love this neighborhood. Everyone I talked to on the street and in the businesses I entered consider this place Carondelet. No one had even heard of "Patch". This may qualify it as the most under-recognized and misunderstood neighborhood in the city.
Folks, I am always a glass half-full guy when it comes to St. Louis, and this place is teeming with soul, diversity of everything, nice people, enormous potential.
Nearly everyone that saw me with my camera wanted to talk about what I was doing. Friendly, normal people. Many told me their story about how they live there and some gave me their version of the history of the buildings. I'll get to some of these stories in a moment.
People, this is an amazing old neighborhood. There is a mix of stone, frame, brick, small, medium, large, mansions, etc. You've gotta check this neck of the woods out if you haven't already.
I read of several Civil War era stone homes in Patch. Let's start with the ones I was able to find. I'm sure I missed a few but here goes: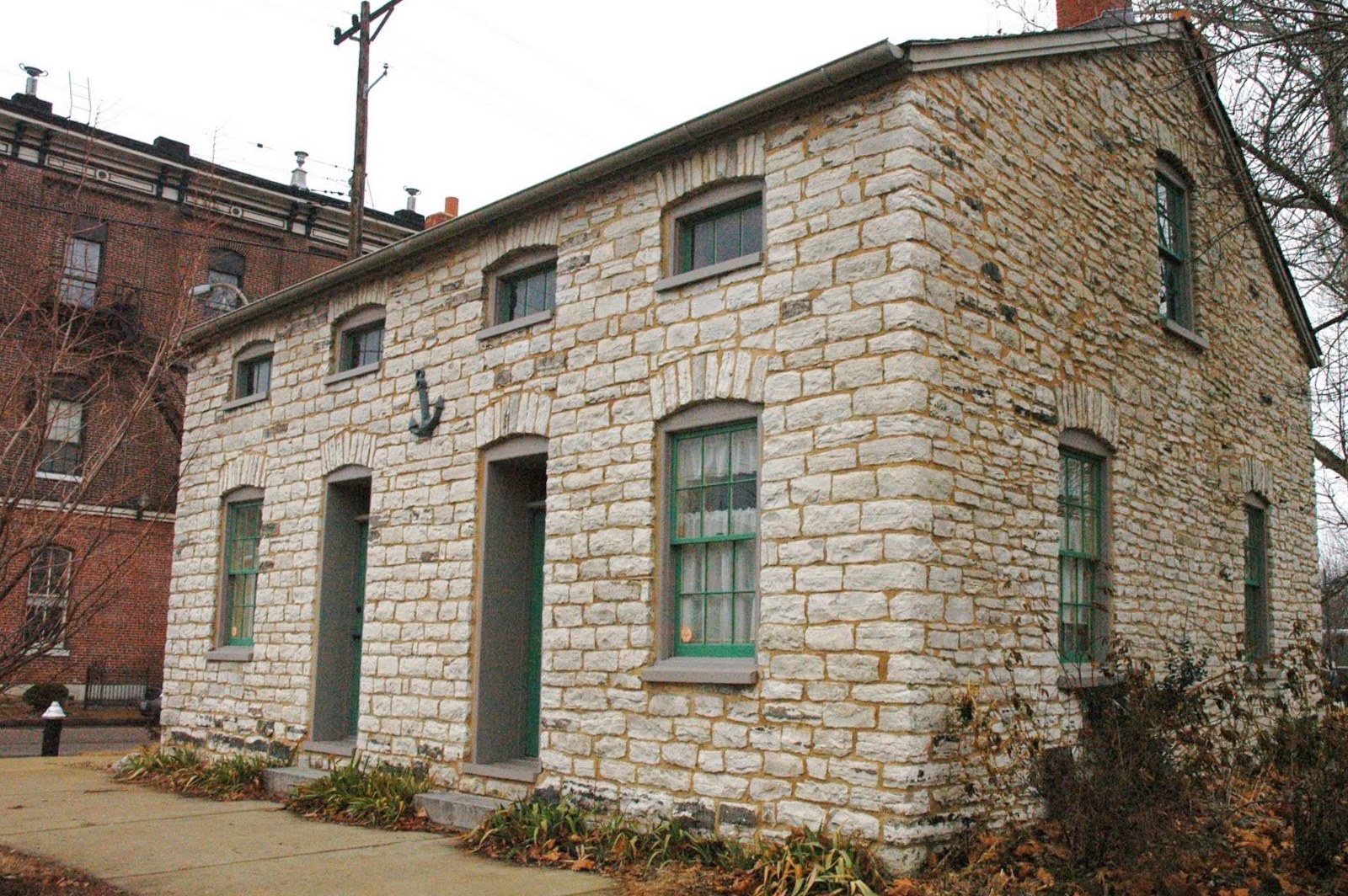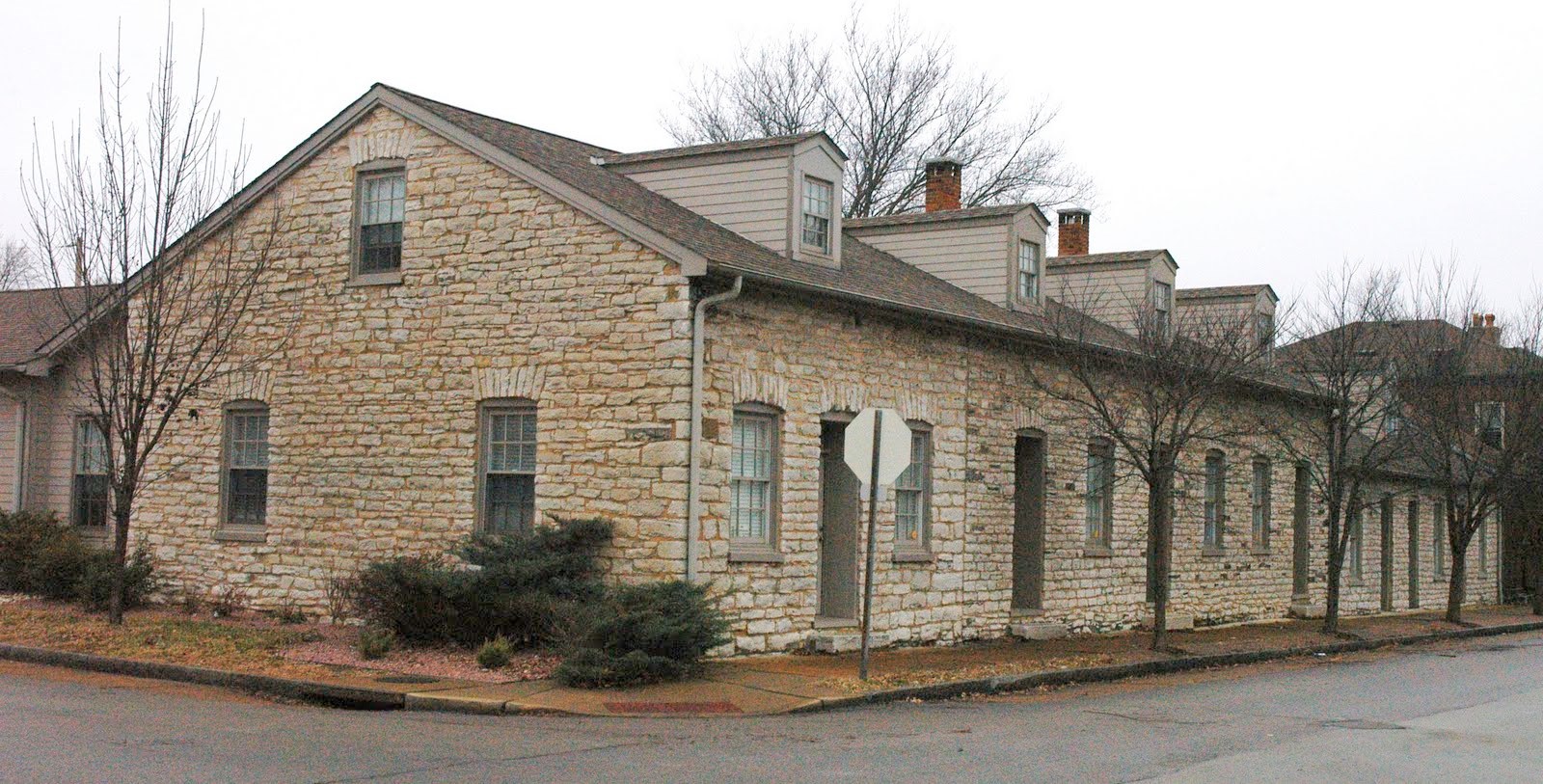 Interesting modern addition to the stone home above. I like it.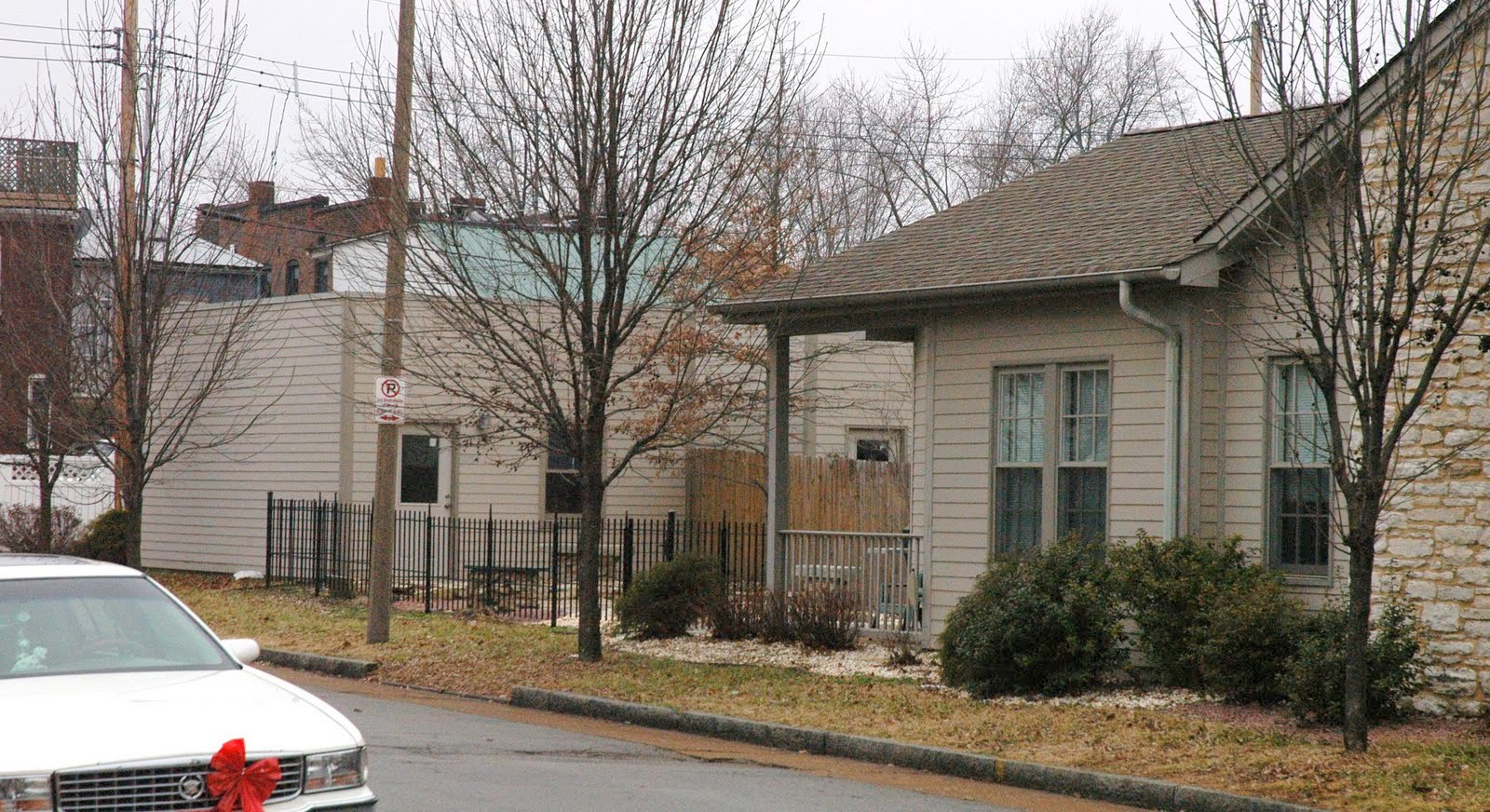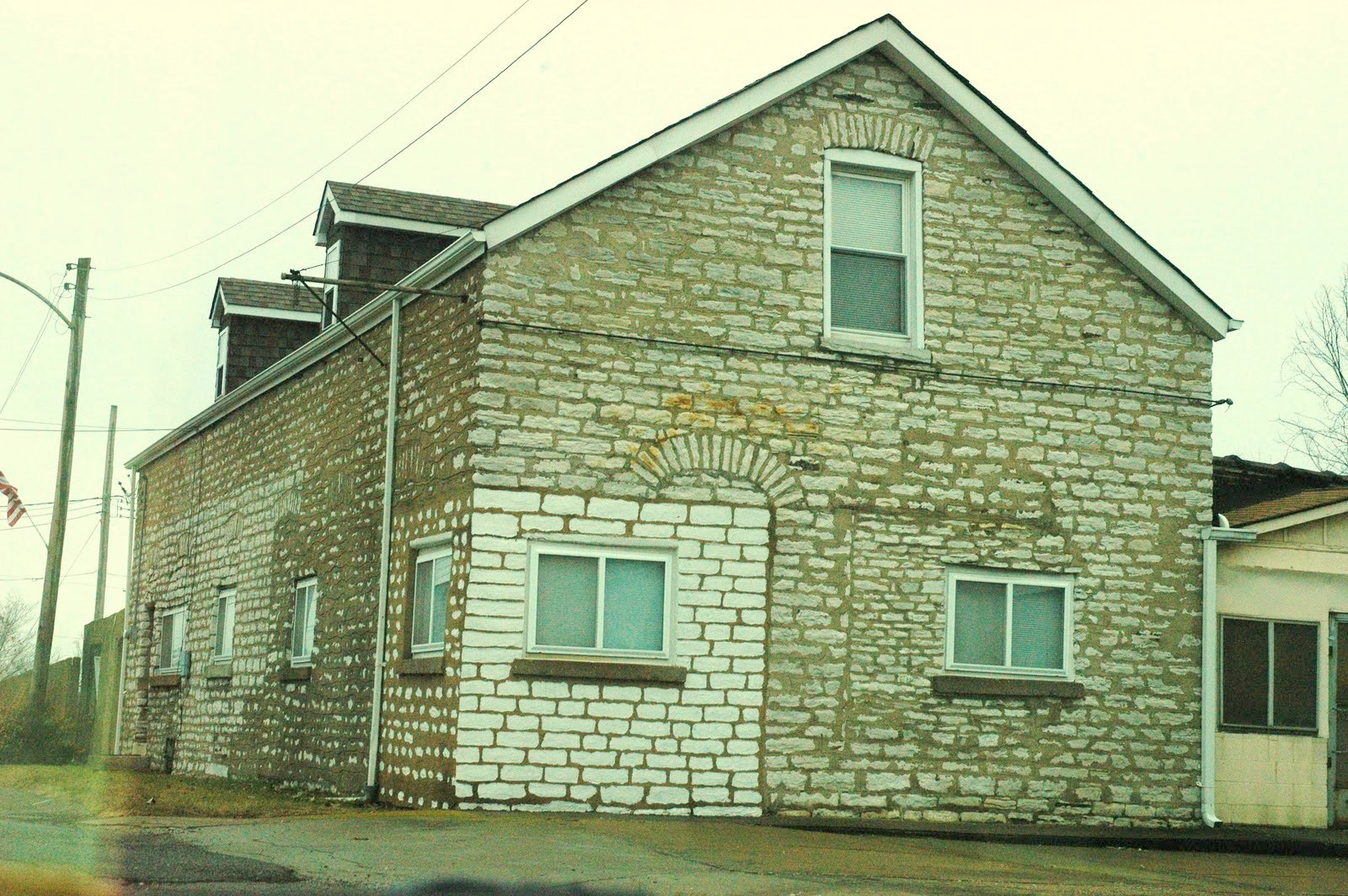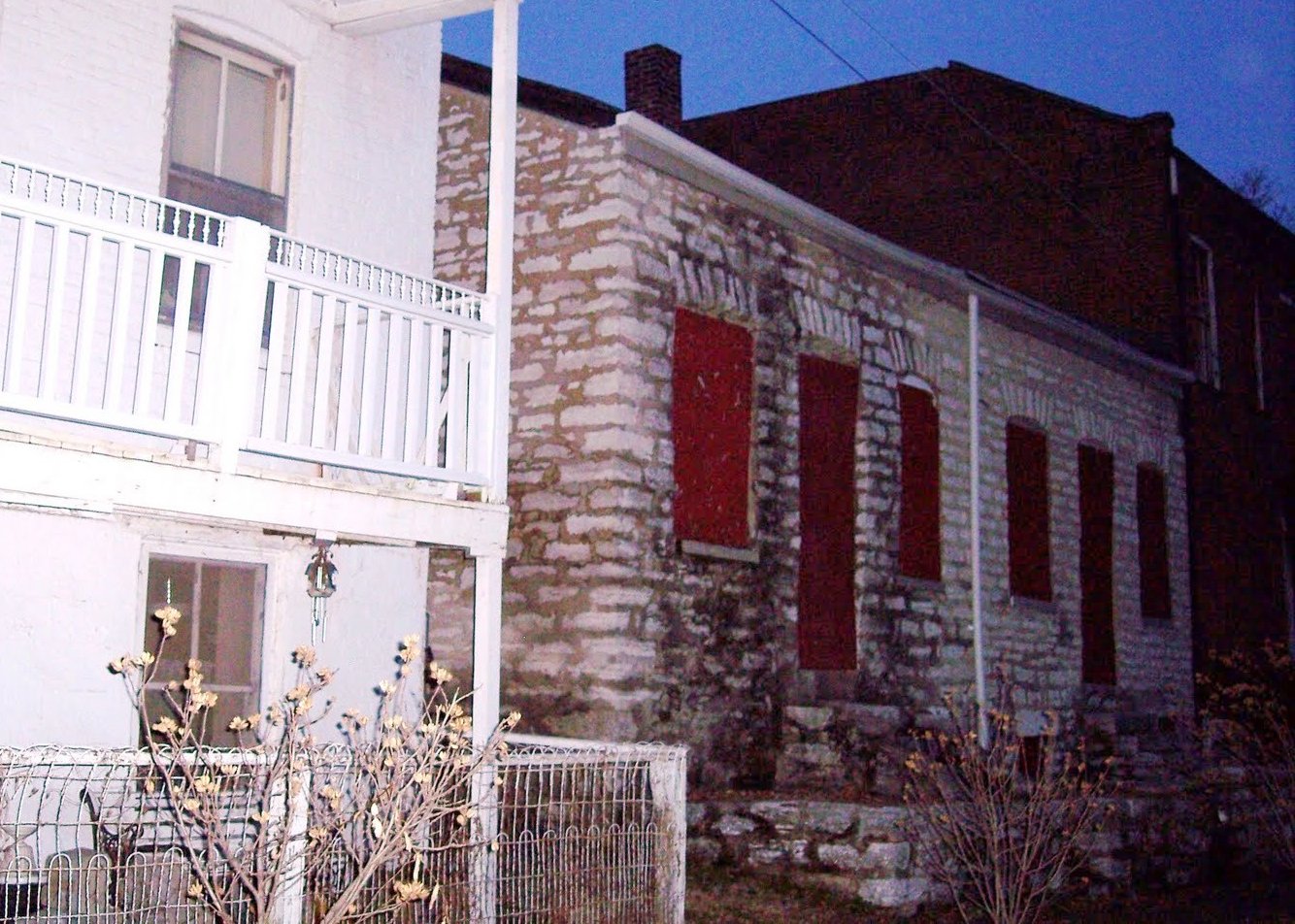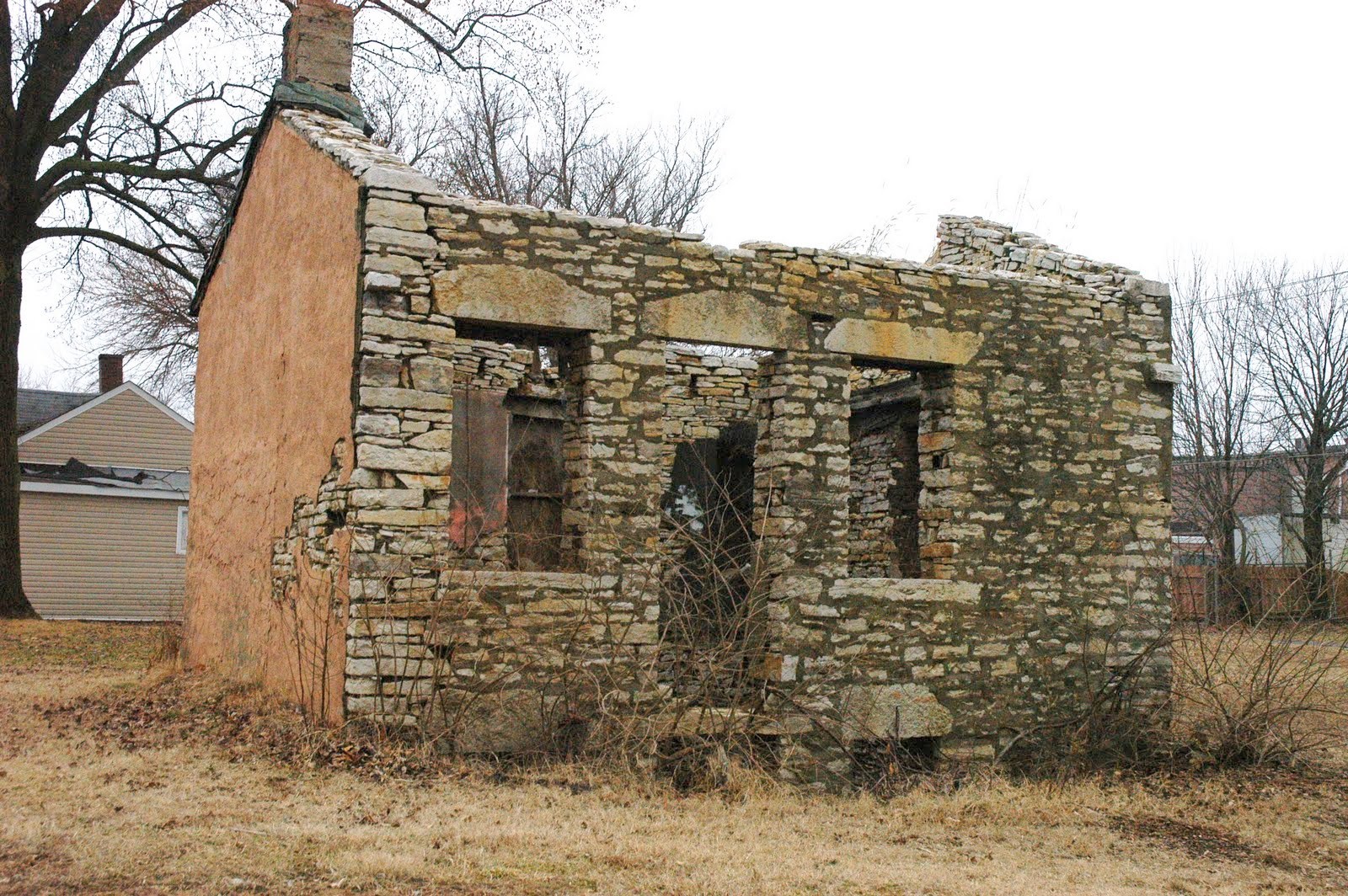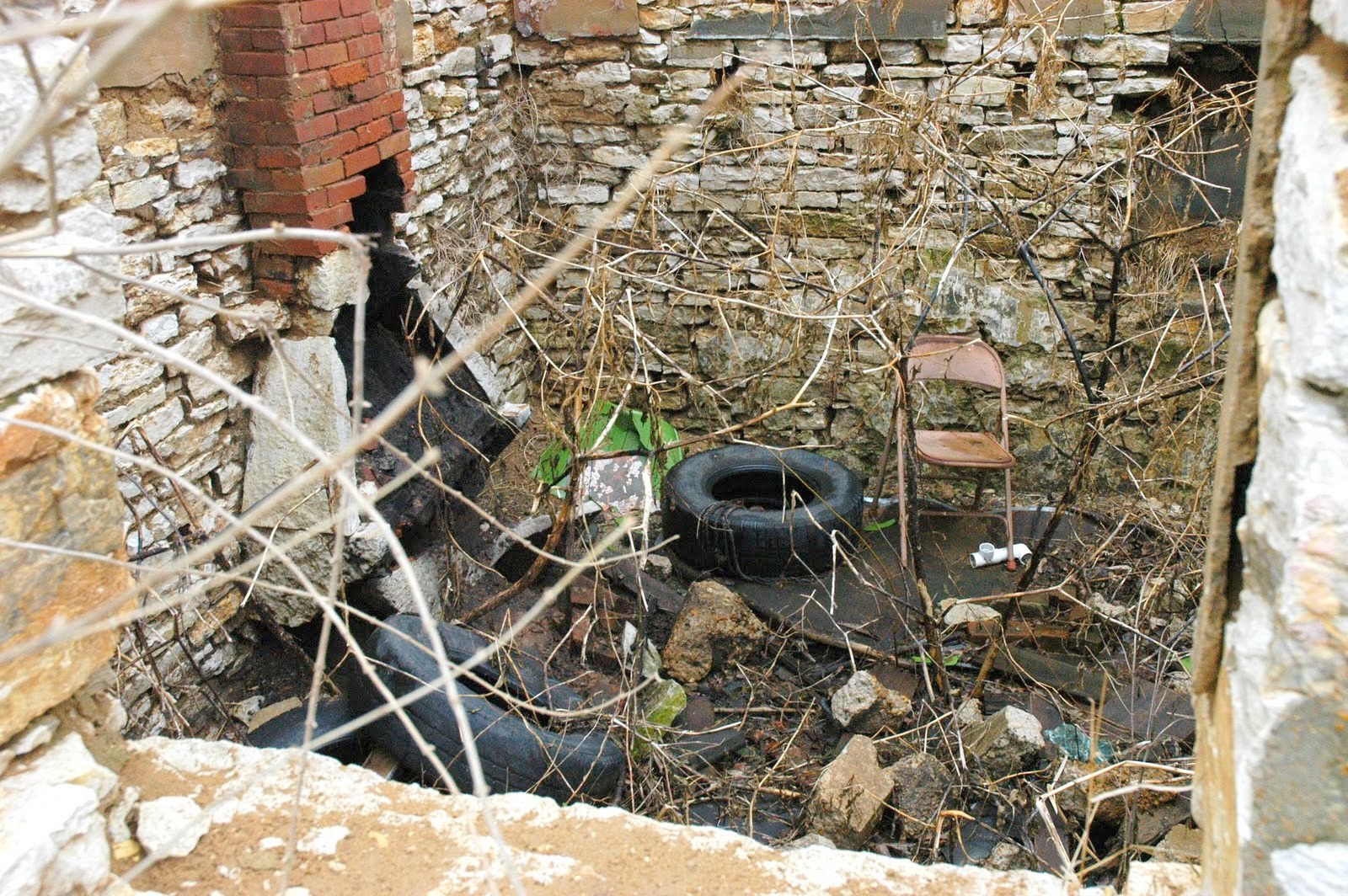 The above shot is from the inside of the stone structure immediately above it. See the fireplace? See the little homemade PVC pipe under the folding chair? Somebody was partying here recently…don't worry it was empty, I checked. They could have just gone down to the Crystal Wizard on Broadway to procure a proper tobacco smoking device 🙂
Anywho, this is a very fun place to explore. Some would call this part of town hoosier, you've probably heard that a million times before just like I have. Maybe it is, but I like that. It's not necessarily a bad thing. It's flavorful and bold. And, I like Busch beer drinkers and kids that park their homemade go carts in the front yard. I like seeing skate boarders and tattoo artists that look legit, like they earned their tattoos, like Elliott Smith, and less like the Hot Topix suburban TV versions prevalent elsewhere. Check out that fire escape on this, one of my favorite tattoo parlors in the city!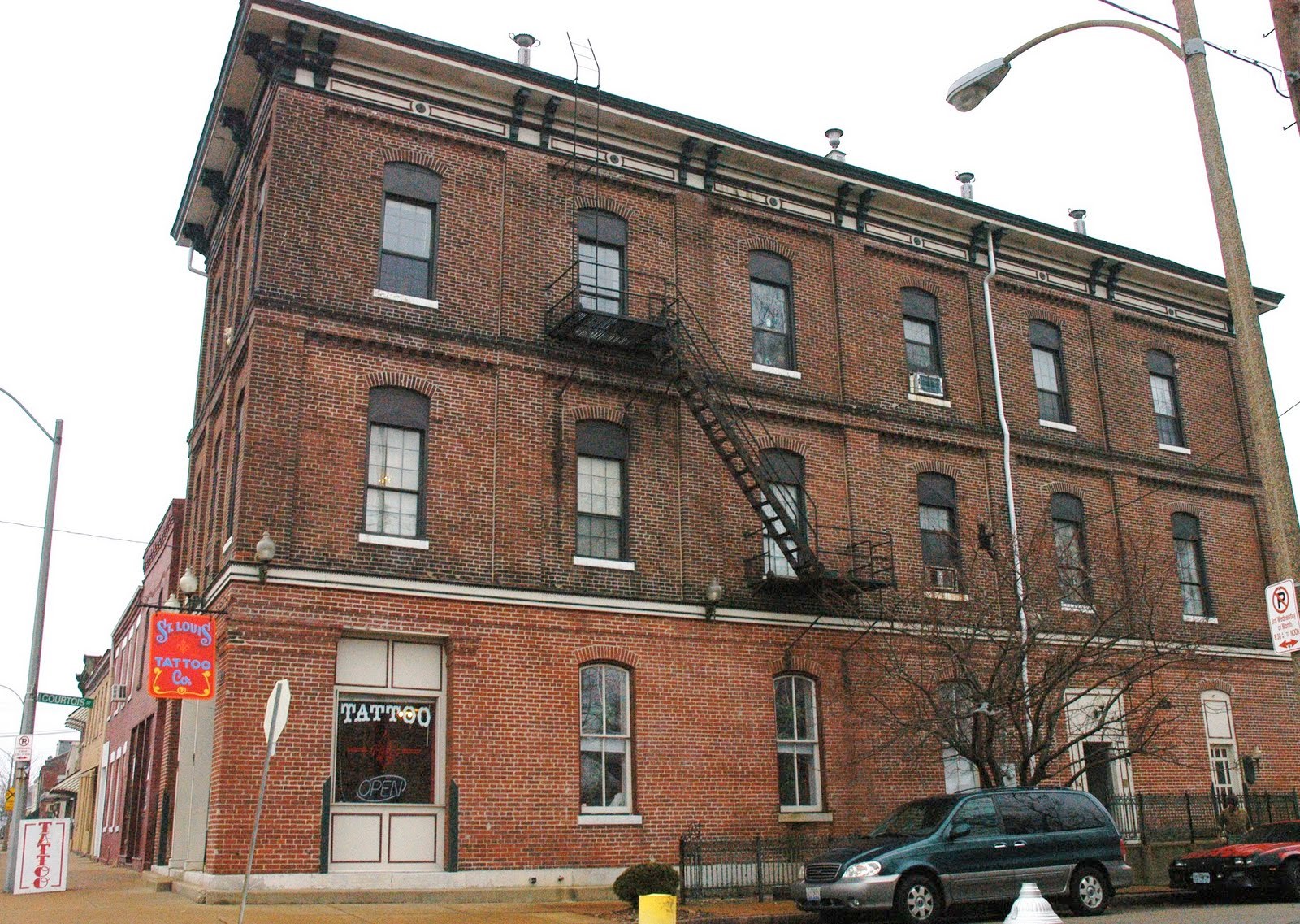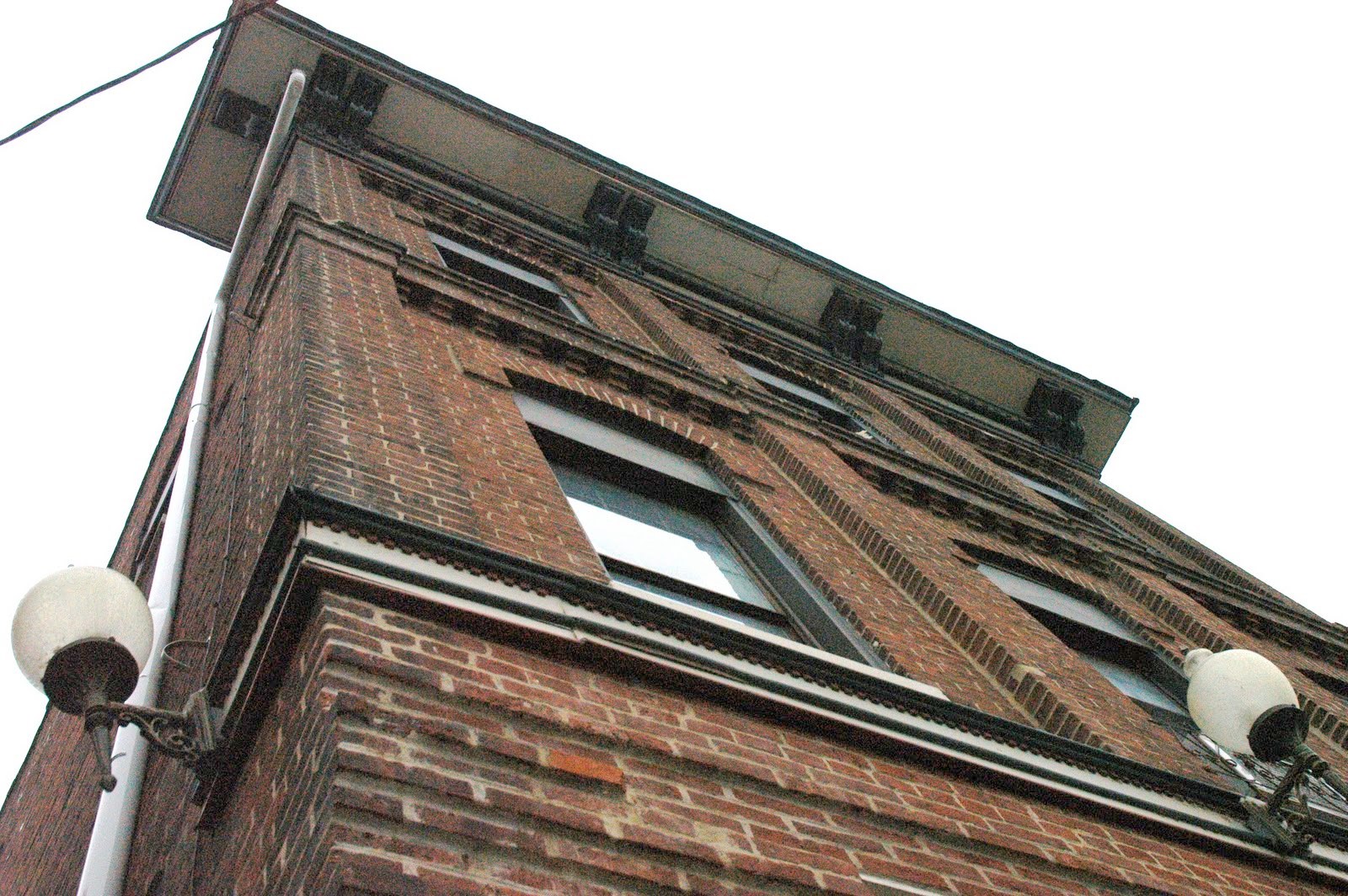 This stretch of Broadway has some of the best potential in the entire city. This could be our French Quarter a la New Orleans. I'm not the first to make these observations as the excellent writer on the Dotage St. Louis website did a fantastic piece on Patch back in May. I will echo most of his comments. Broadway in Patch: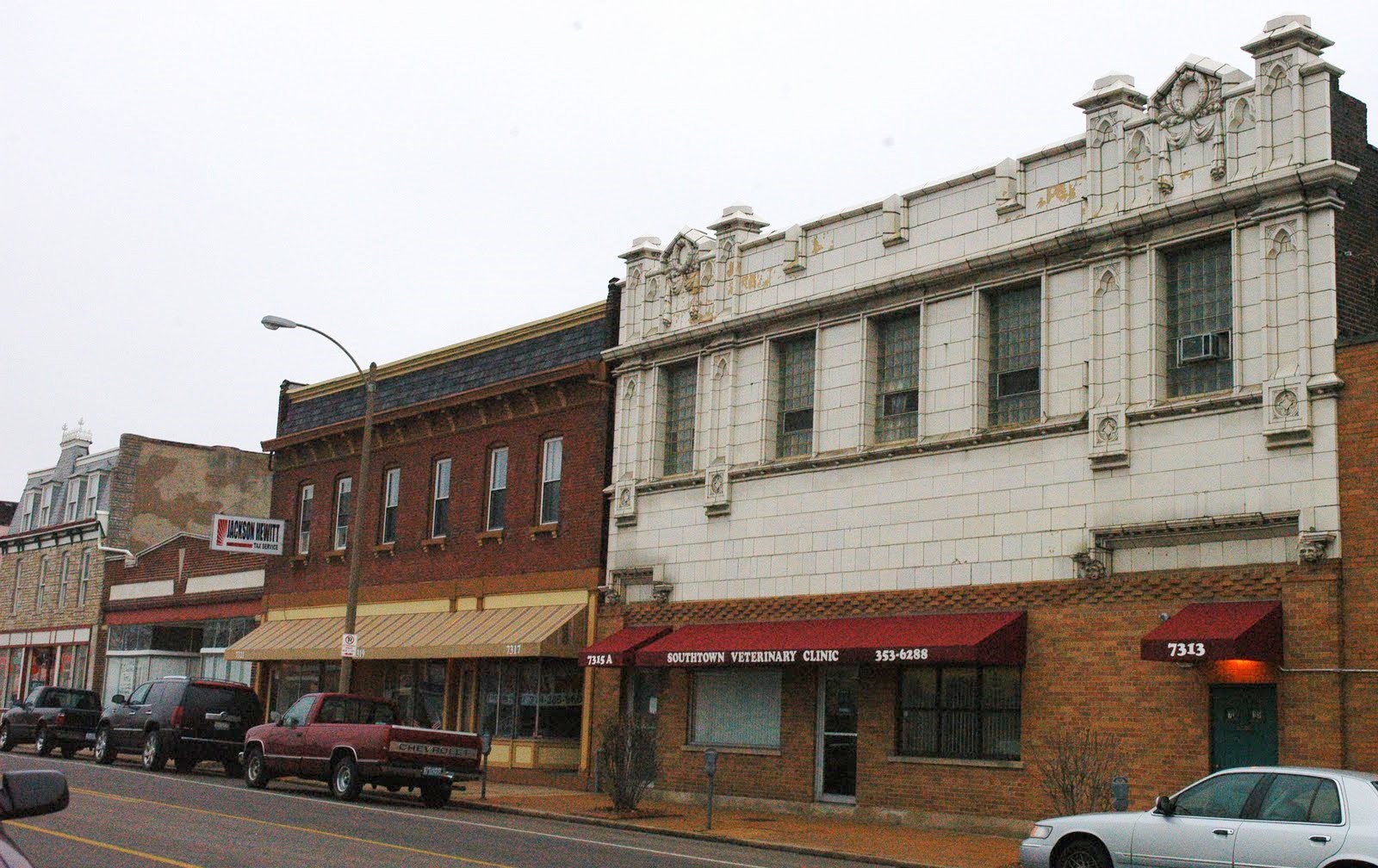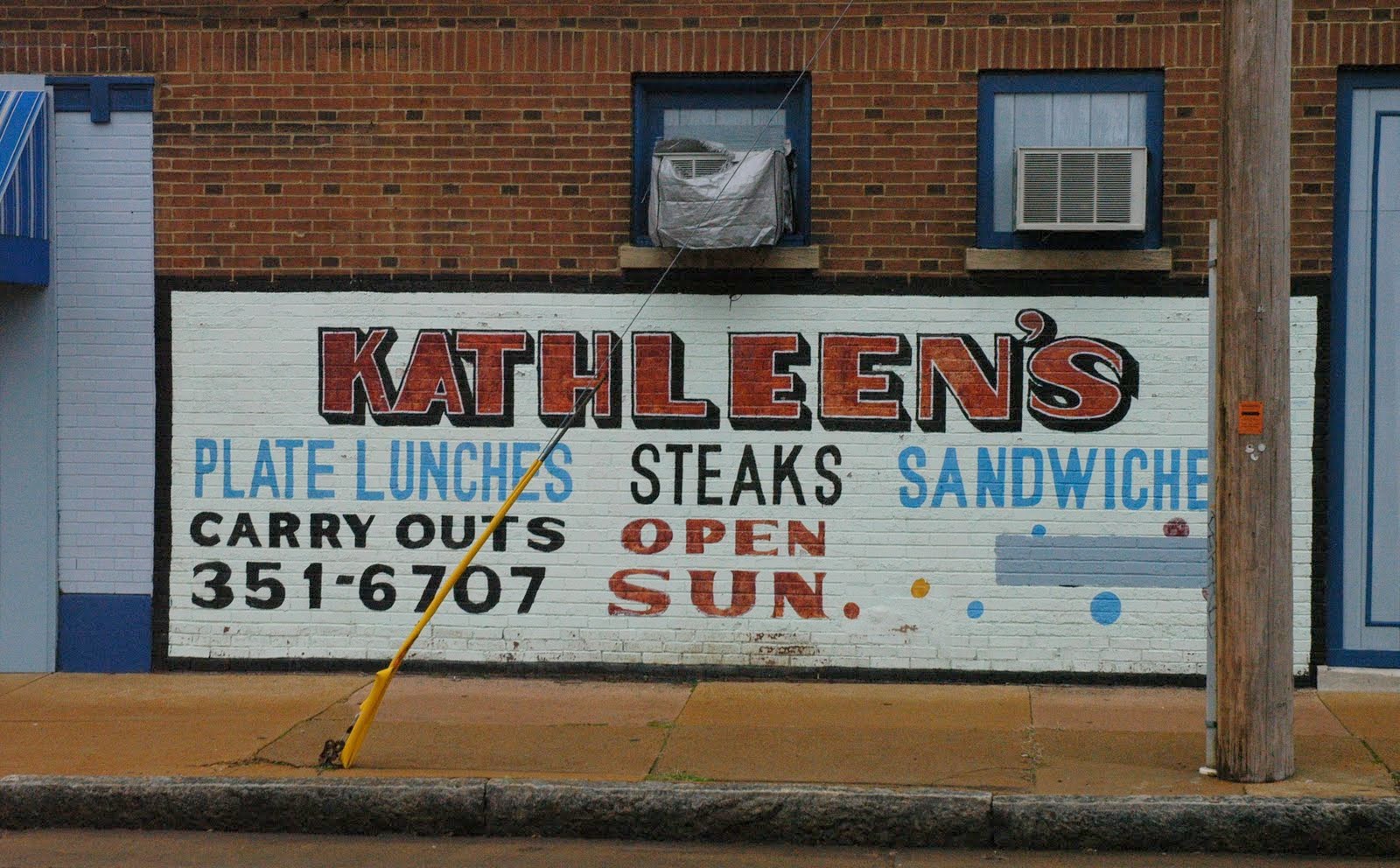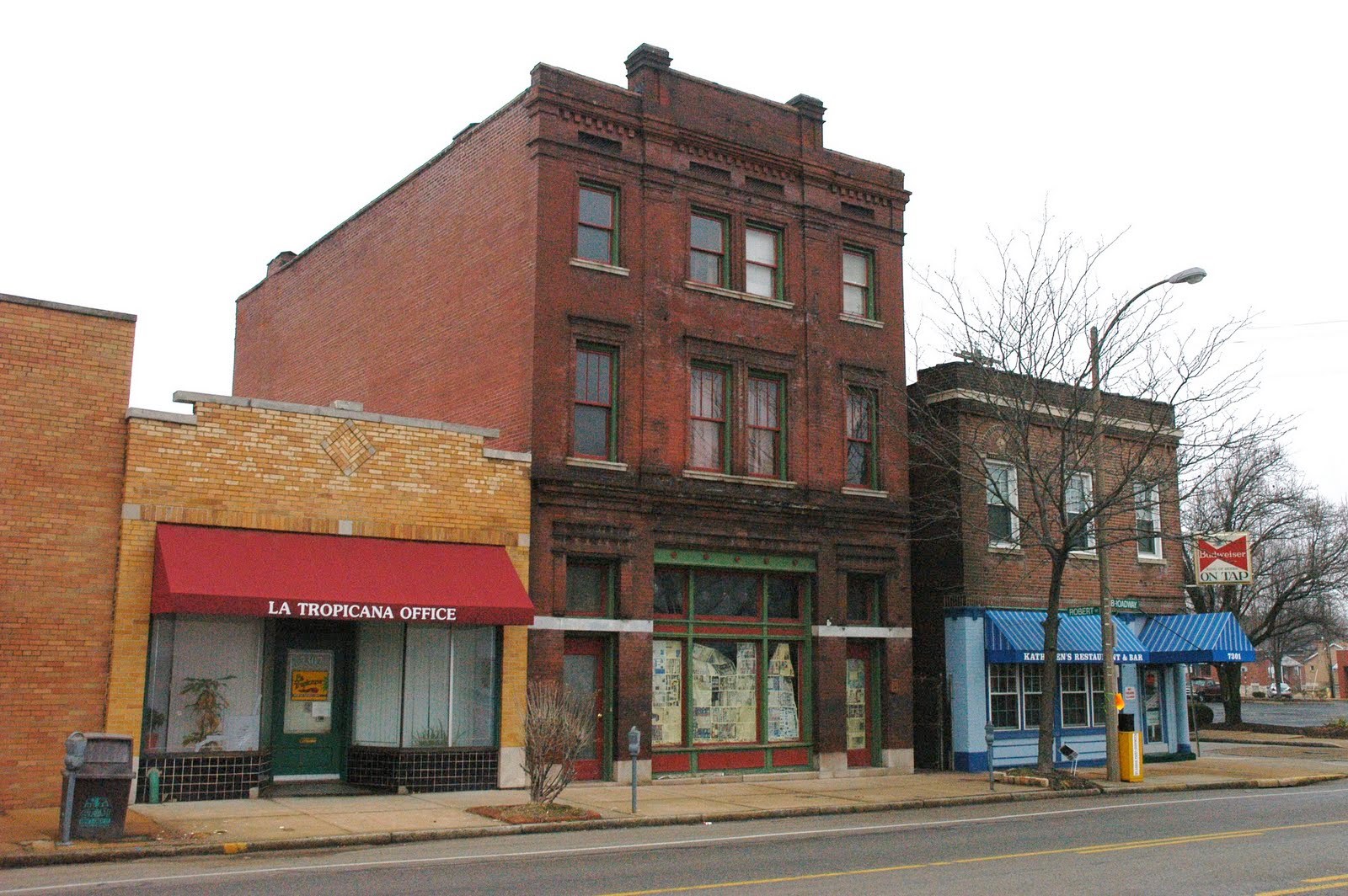 Spoke to the owner of a building right behind Kathleen's Bar & Grill on the corner with the Bud sign. He said that building was built and operated by AB for years and his building (photo below) was the stable for the horses that brought the kegs of beer from the brewery. I was gushing over the architecture, he was proud too, he offered to sell me the building for $35K…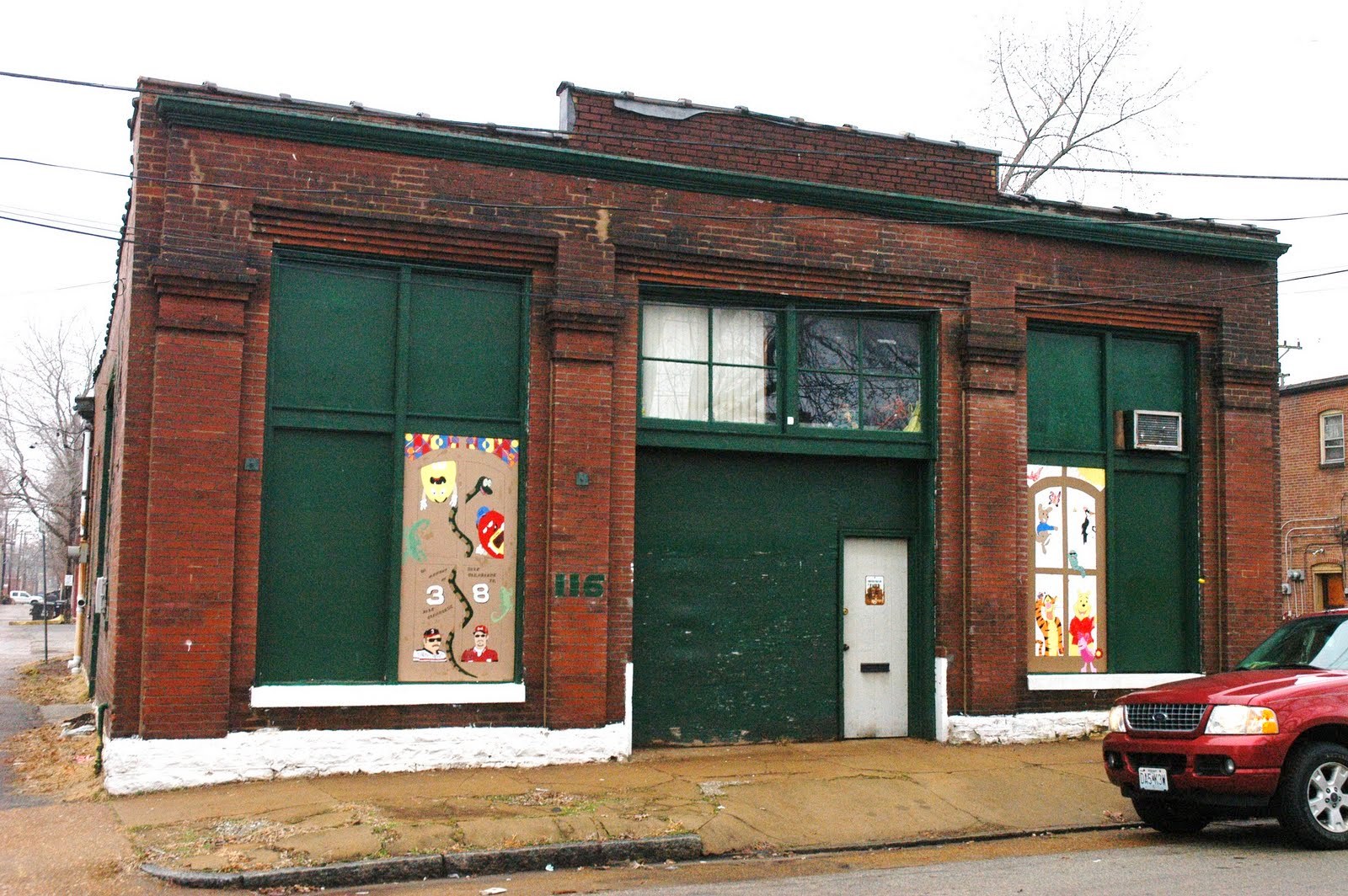 Here's another stable just west of here on Robert, according to the guys I spoke to it was a fire house (turns out it served as a police station) from the mid-1800's: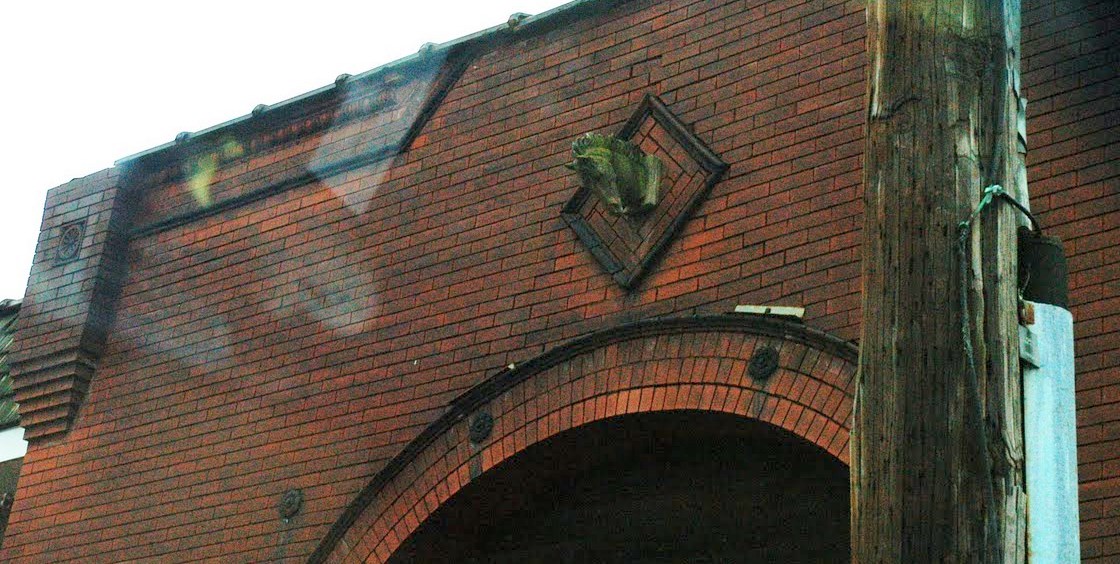 Alright, I've digressed, back to Broadway in the Patch: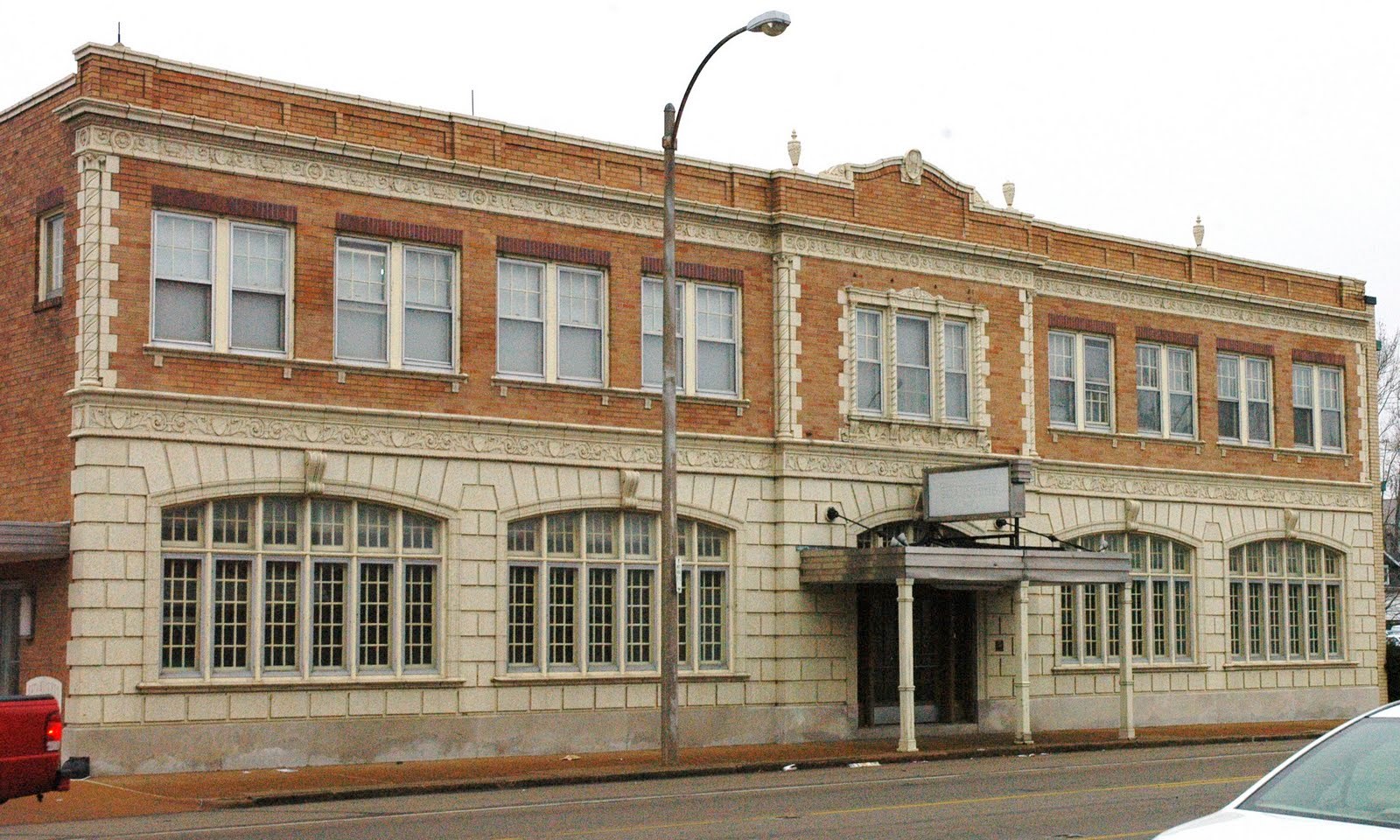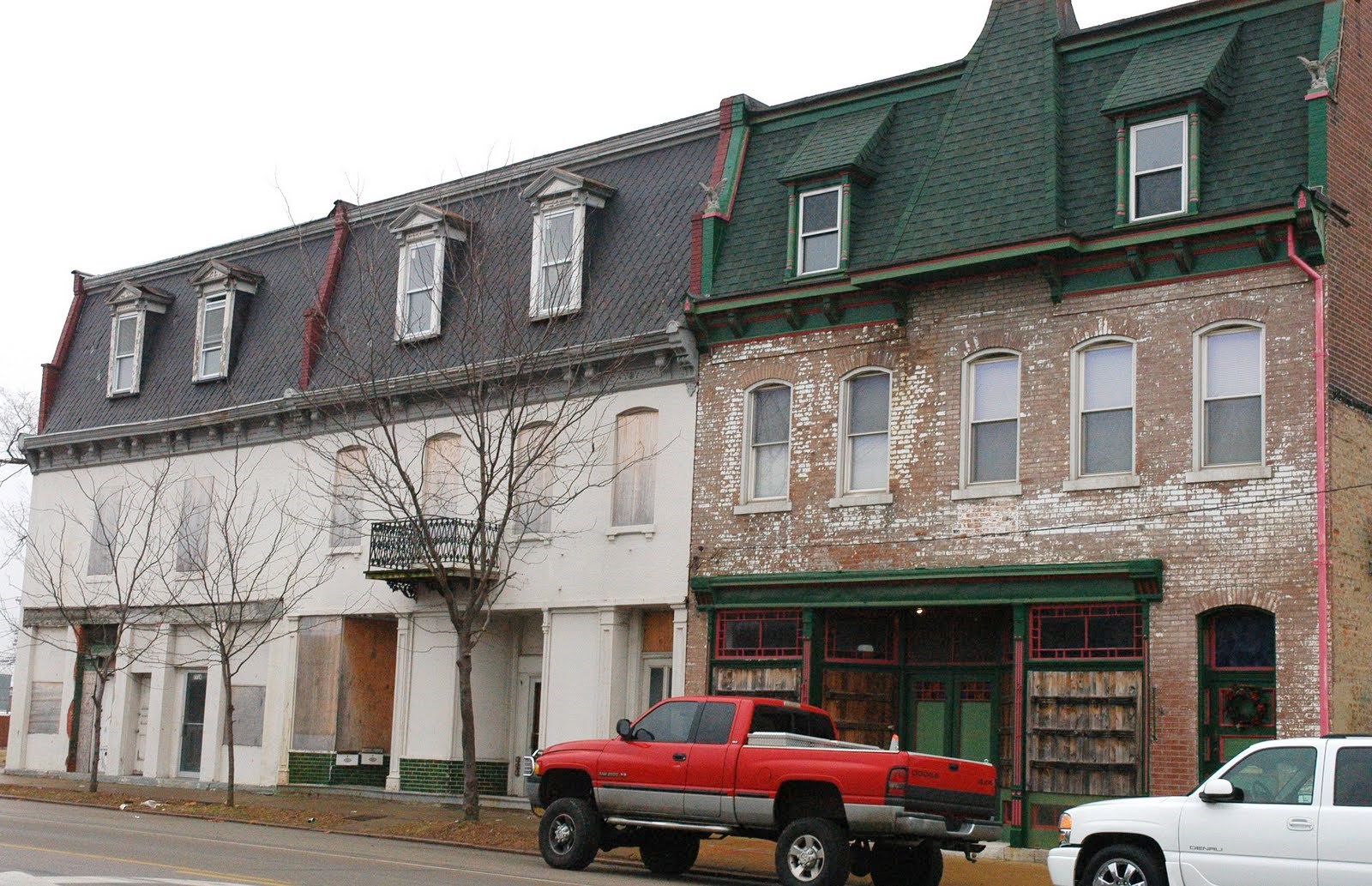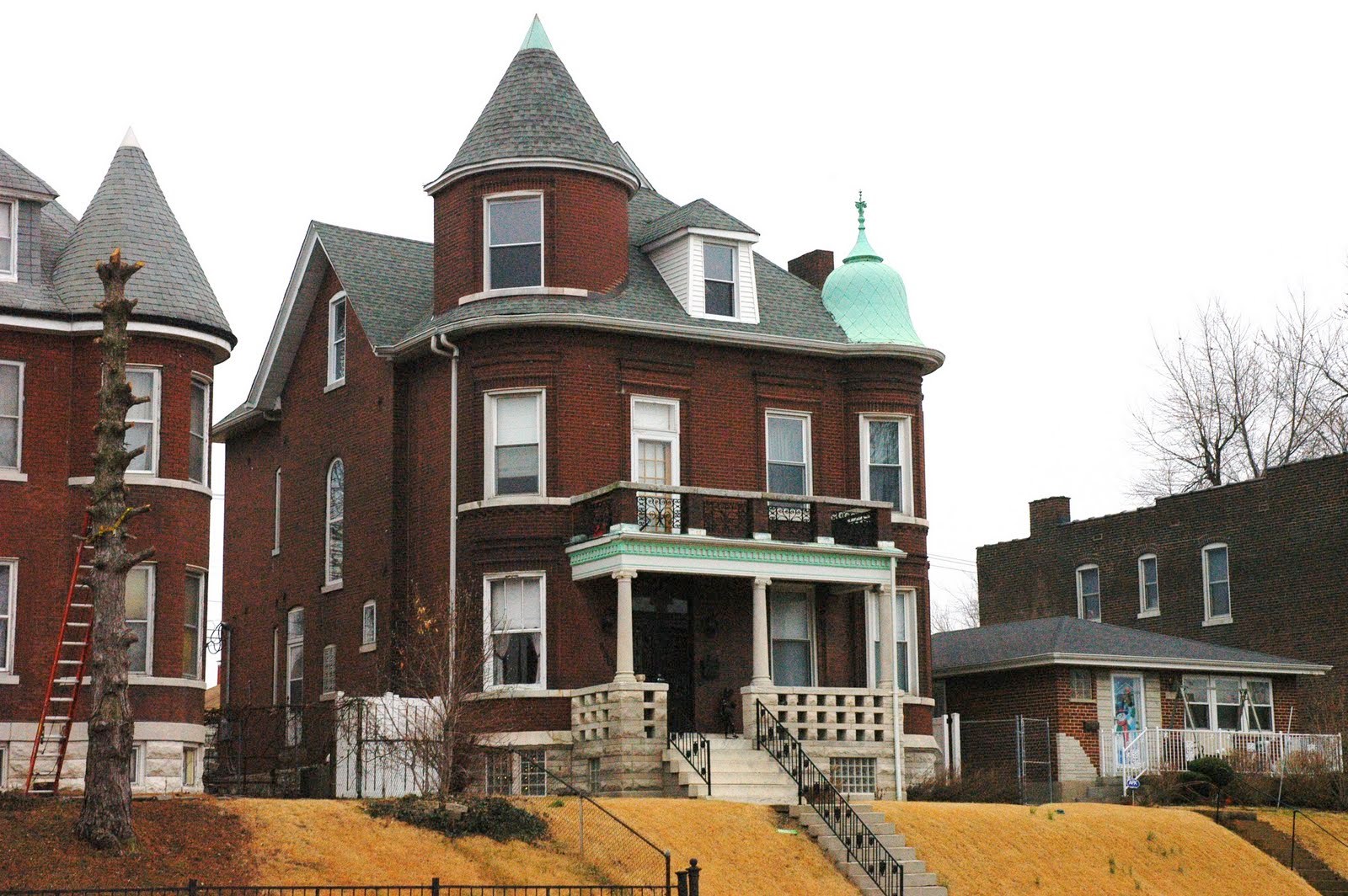 Firehouse #34, man you could do a coffee table book just on STL firehouses: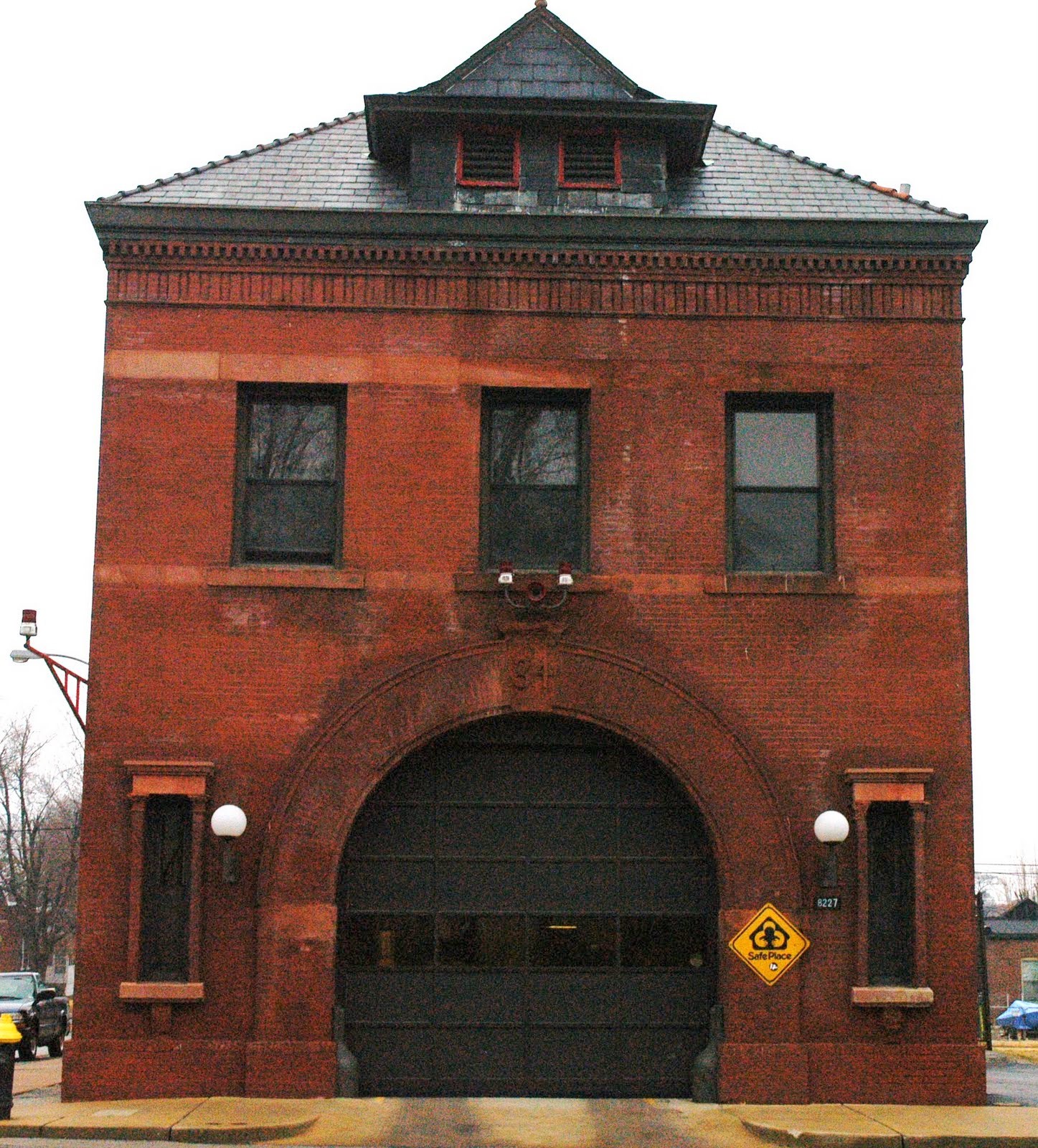 This cool market: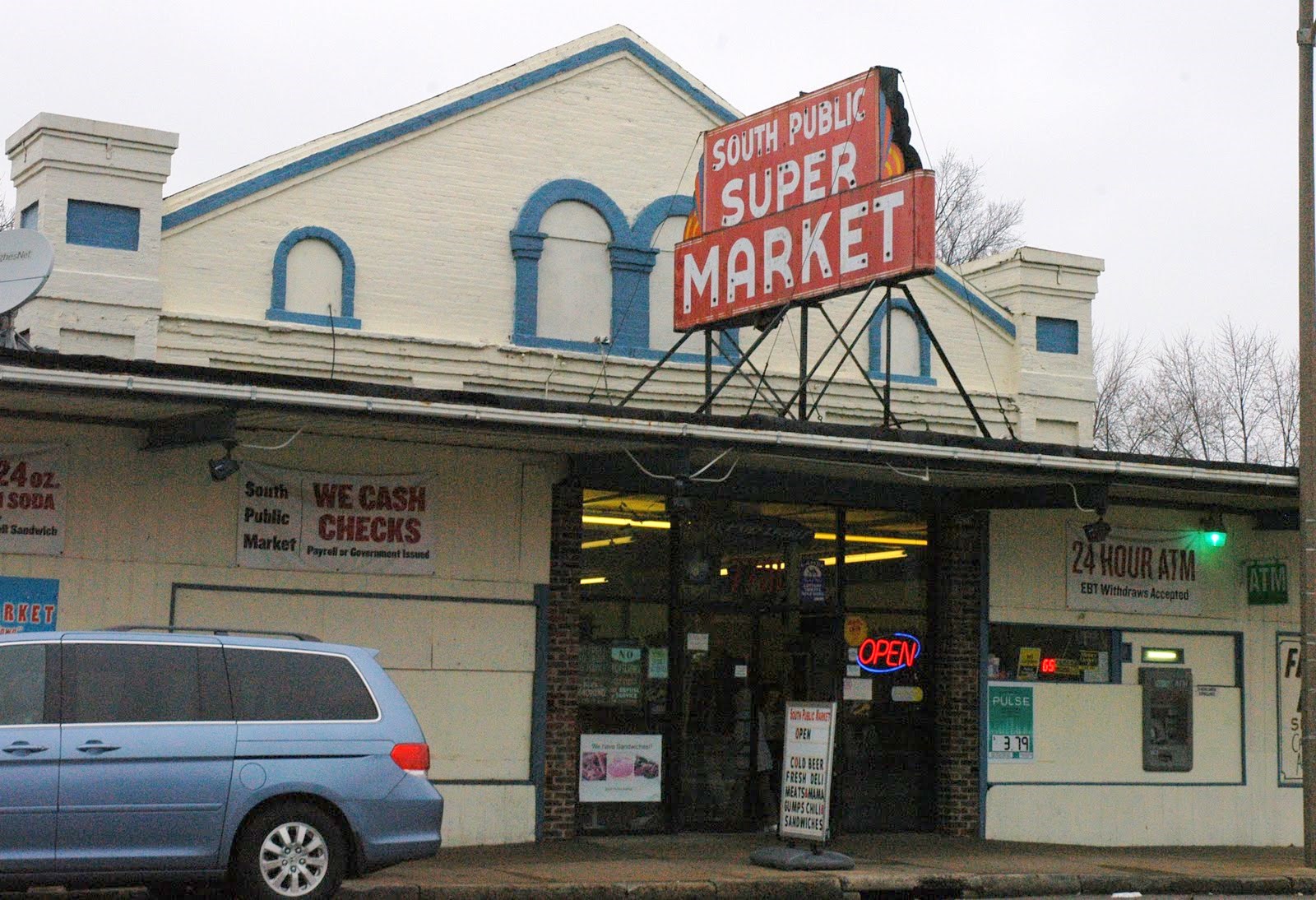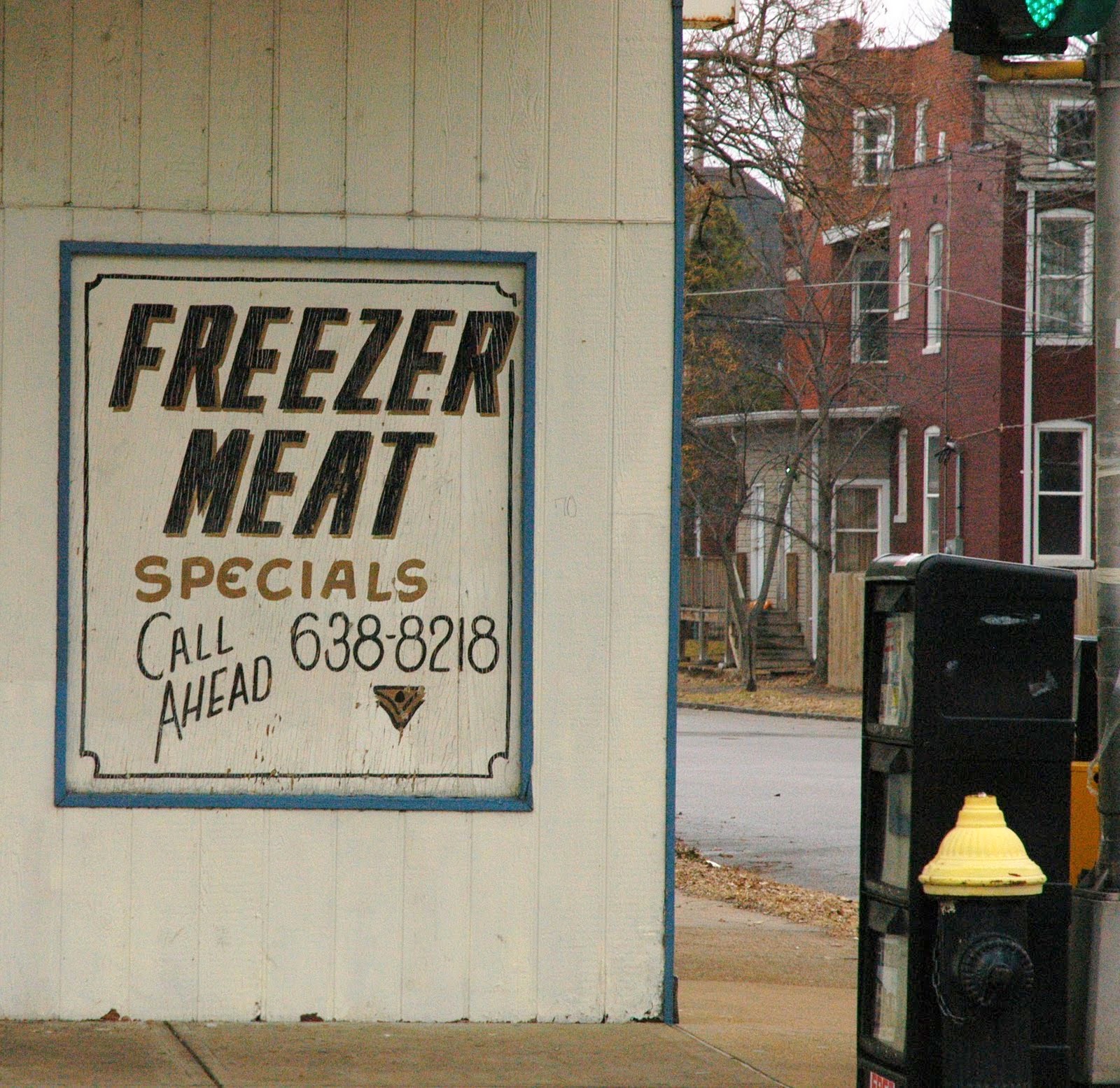 Hardware store, head shop (with eyes), and the delicious Broadway Bean cafe: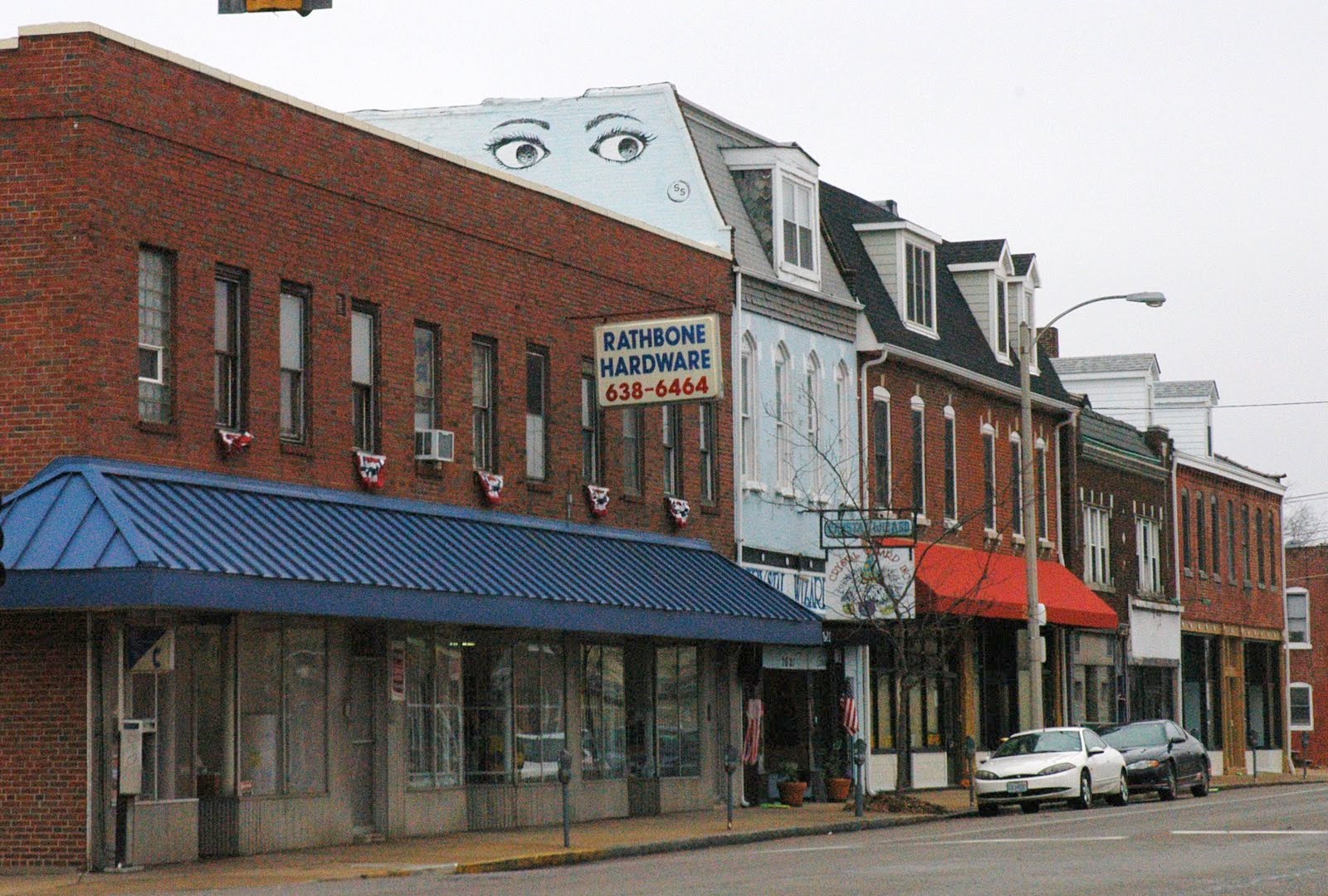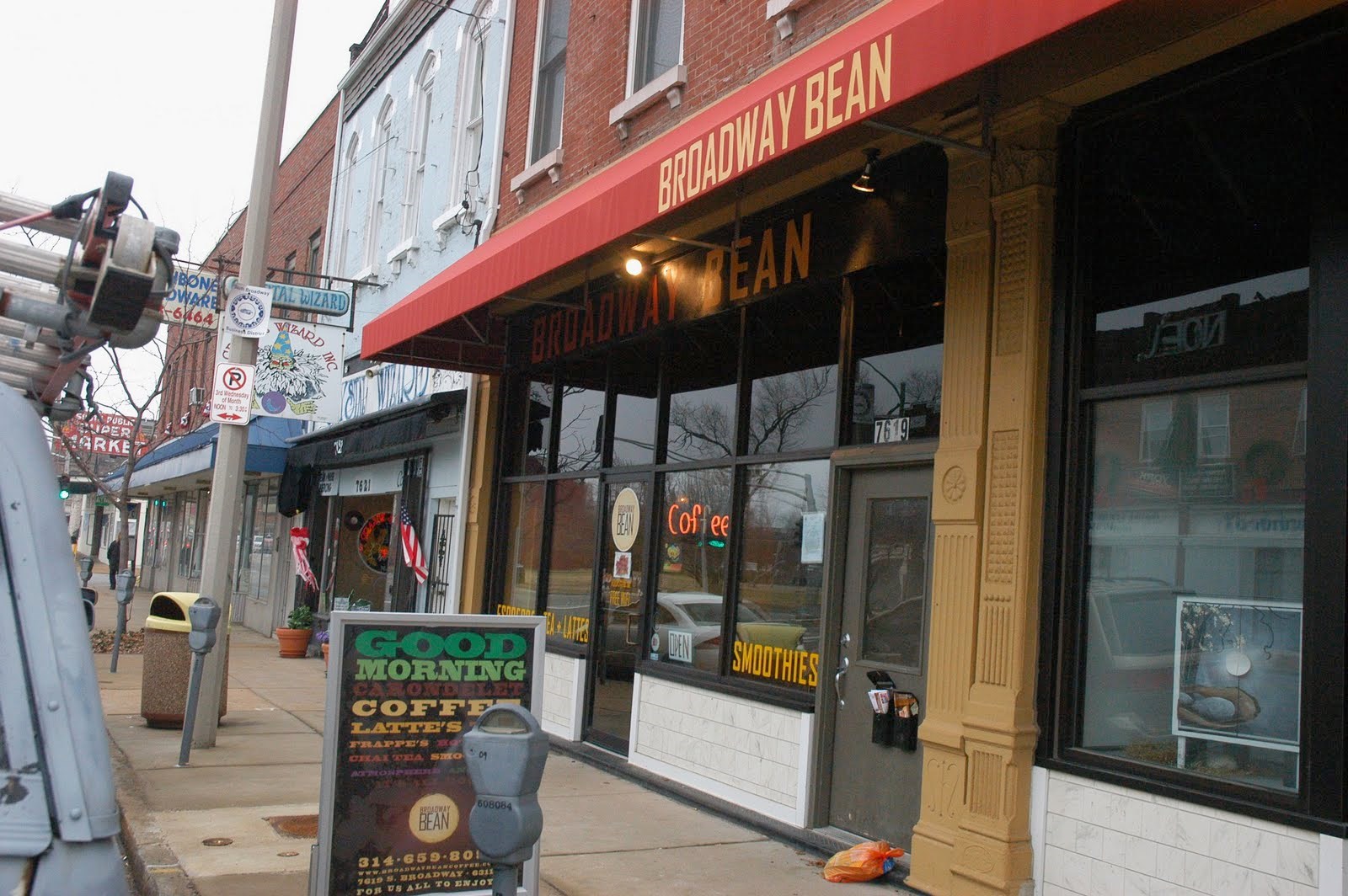 Speakin' as a child of the 70's, the 80's sucked and always will:

The coolest men's clothing store in town: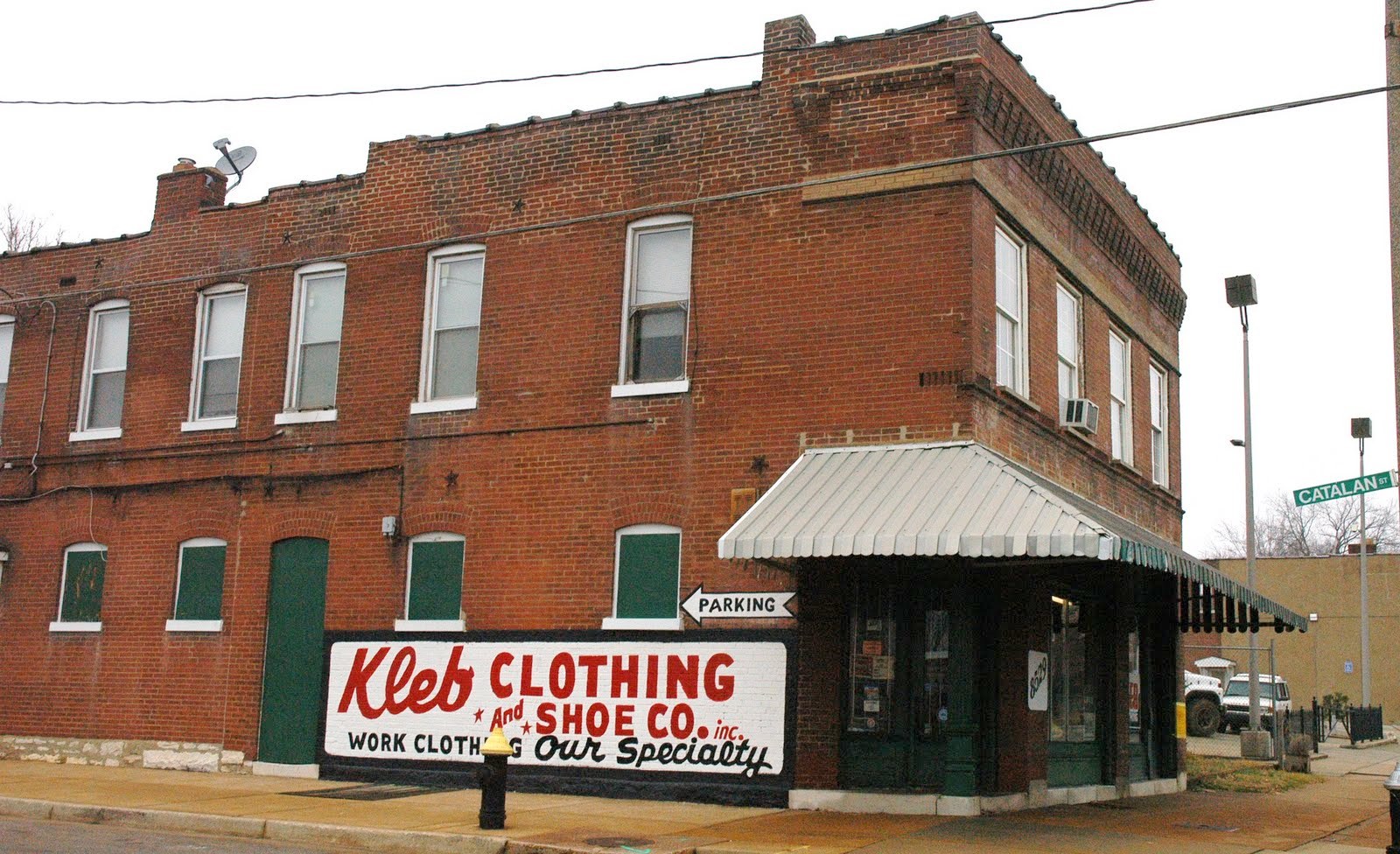 Goddamn I love it here.
There are some beautiful churches and schools in Patch: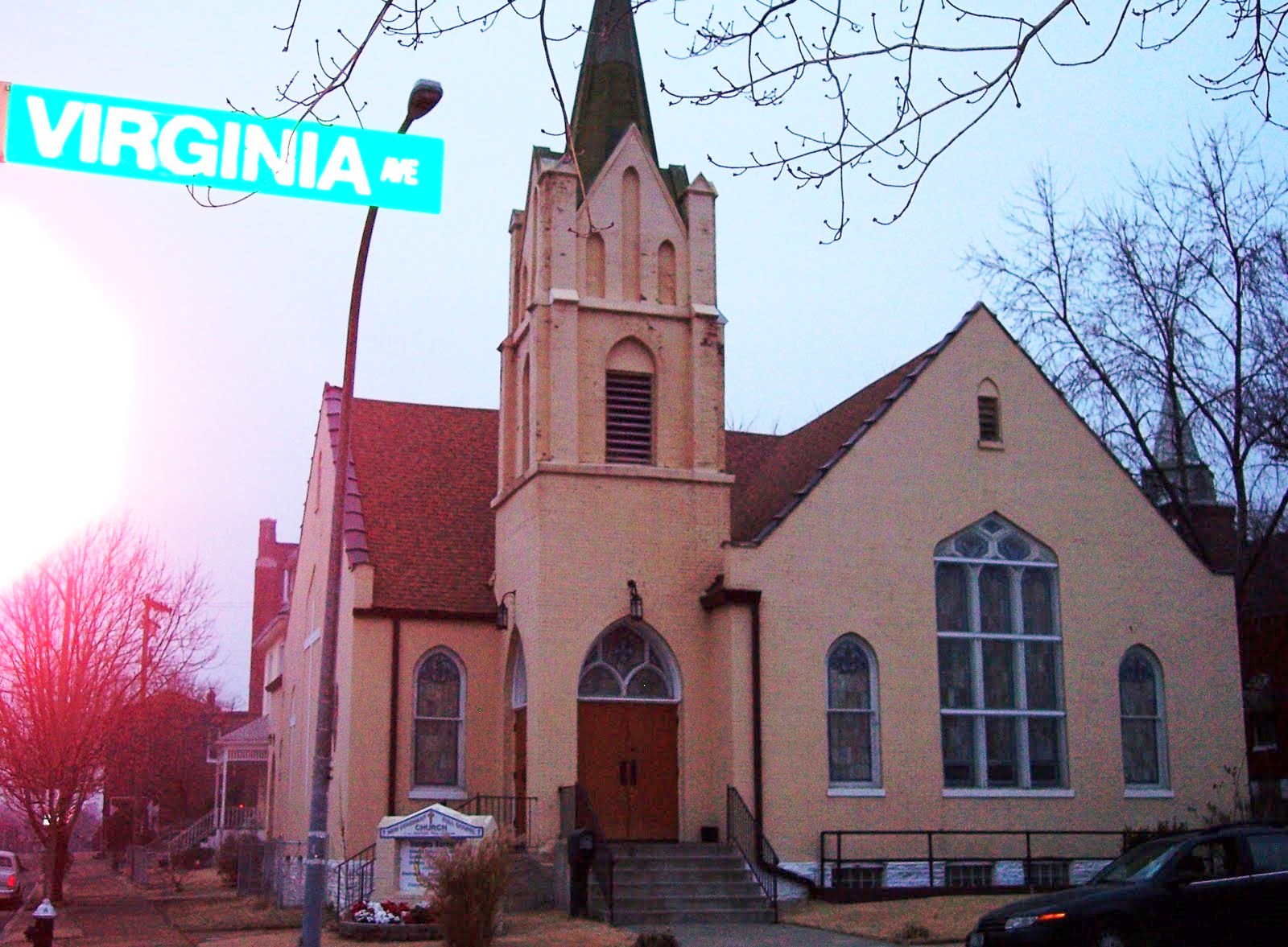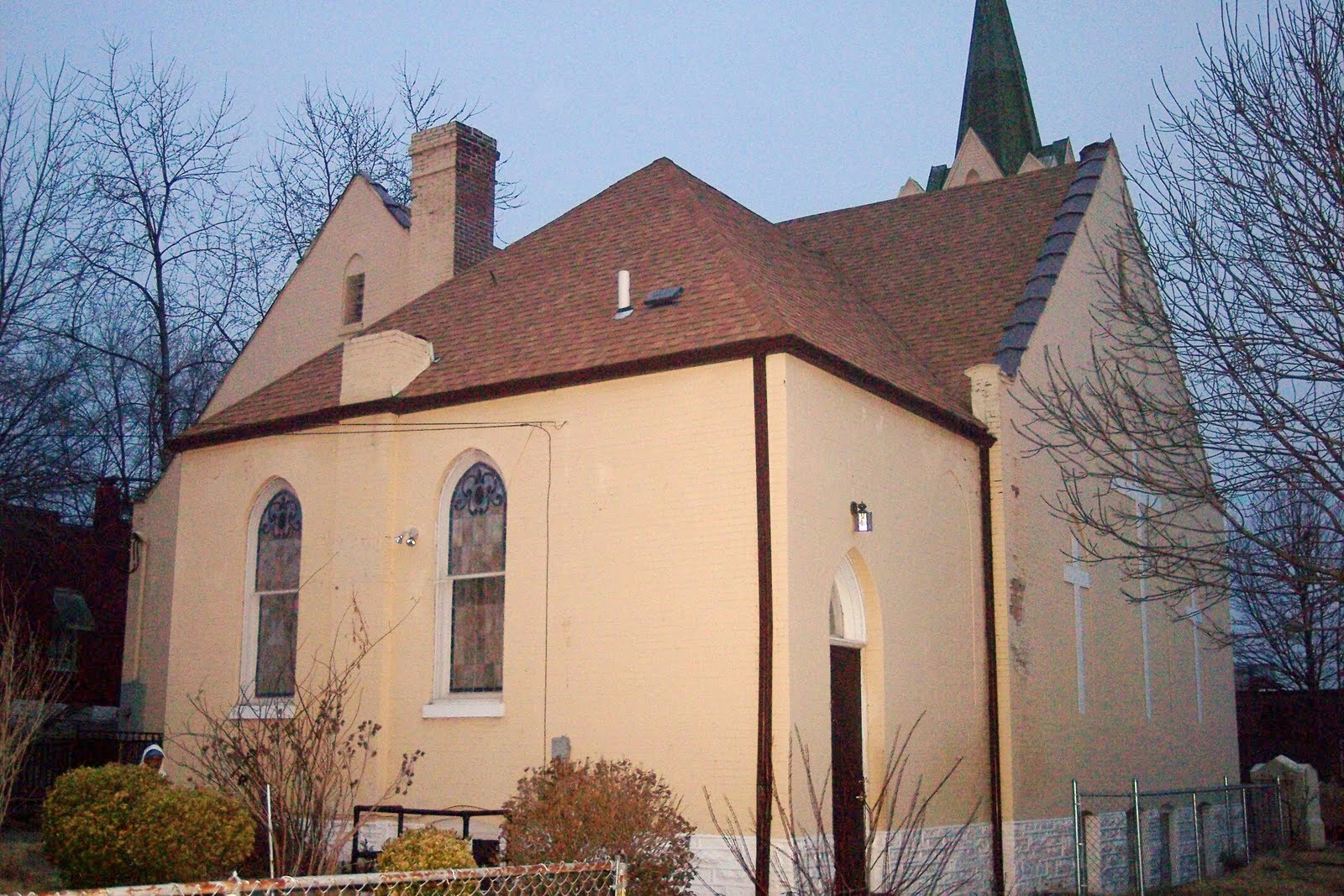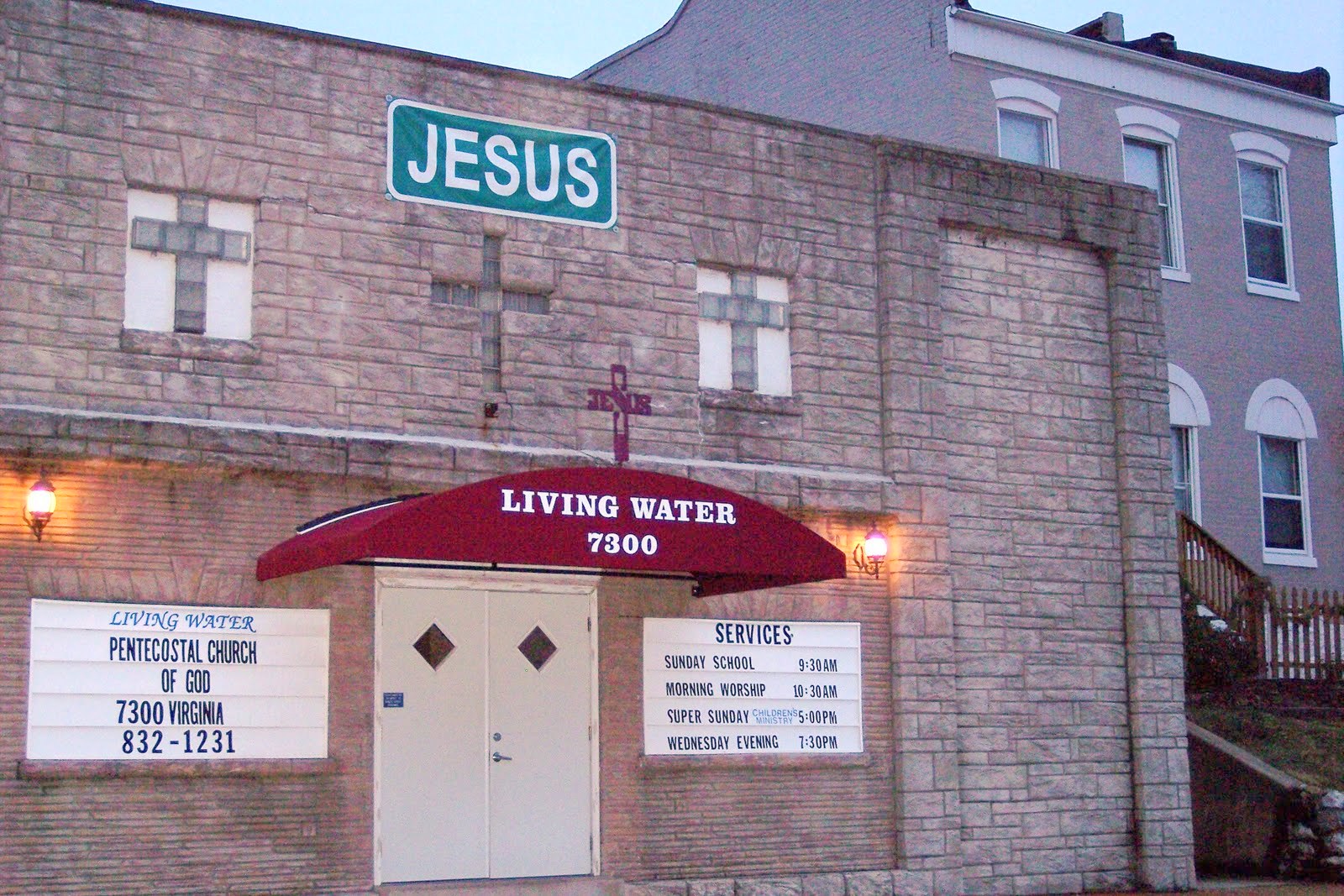 Carondelet Baptist Church (was this really built in 1953?), that's what it says: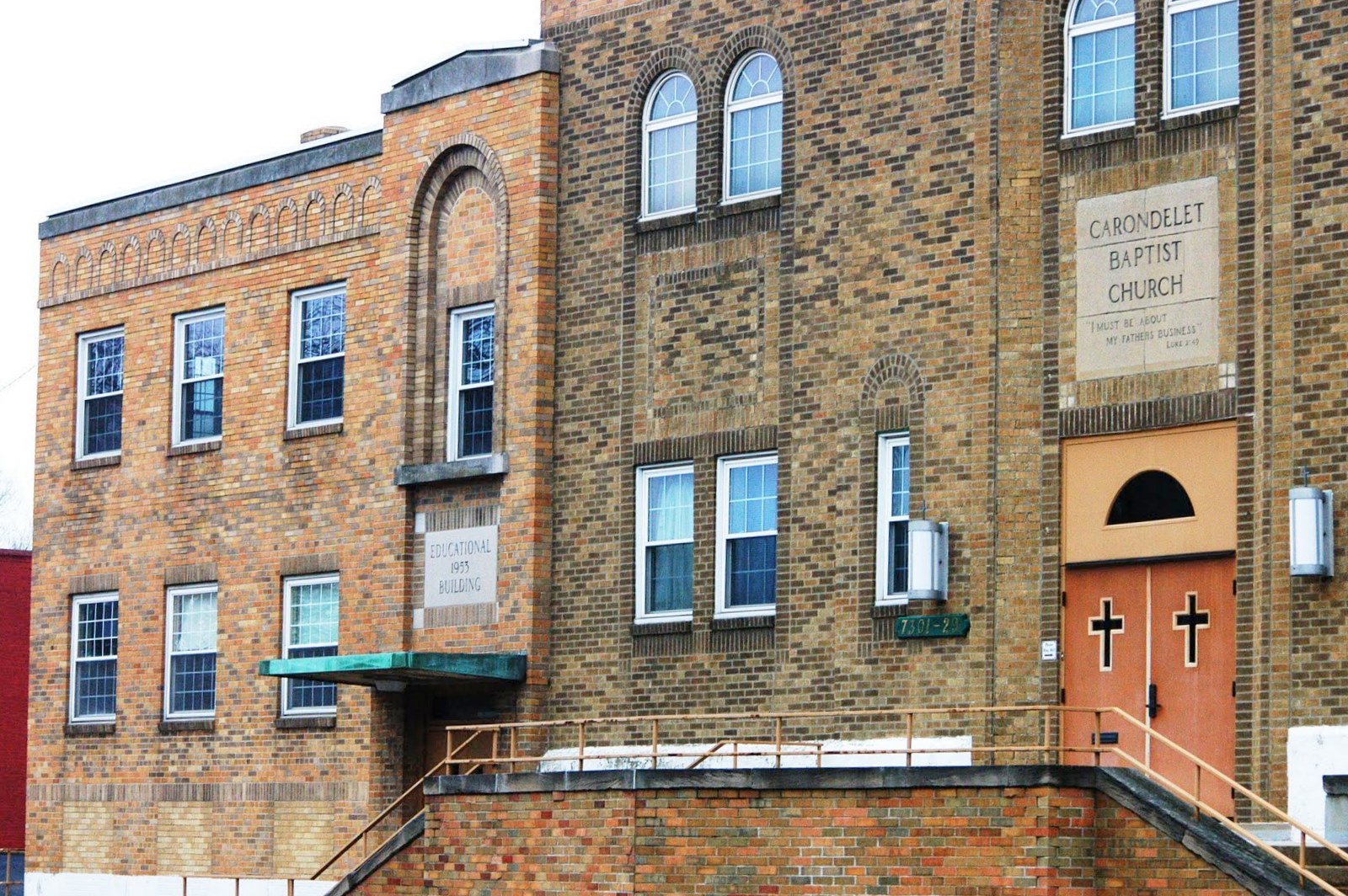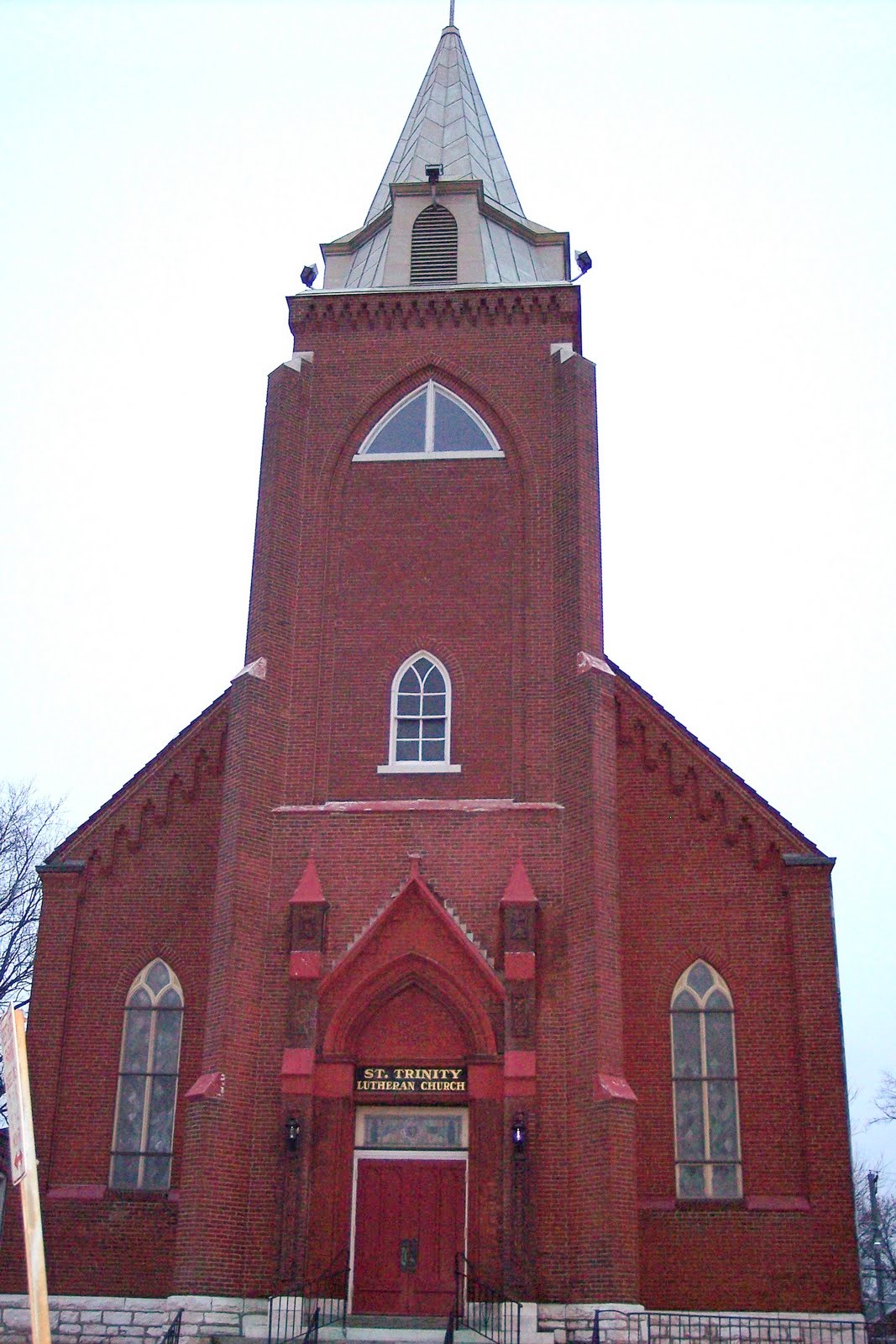 The church of roller derby (St. Louis Skatium):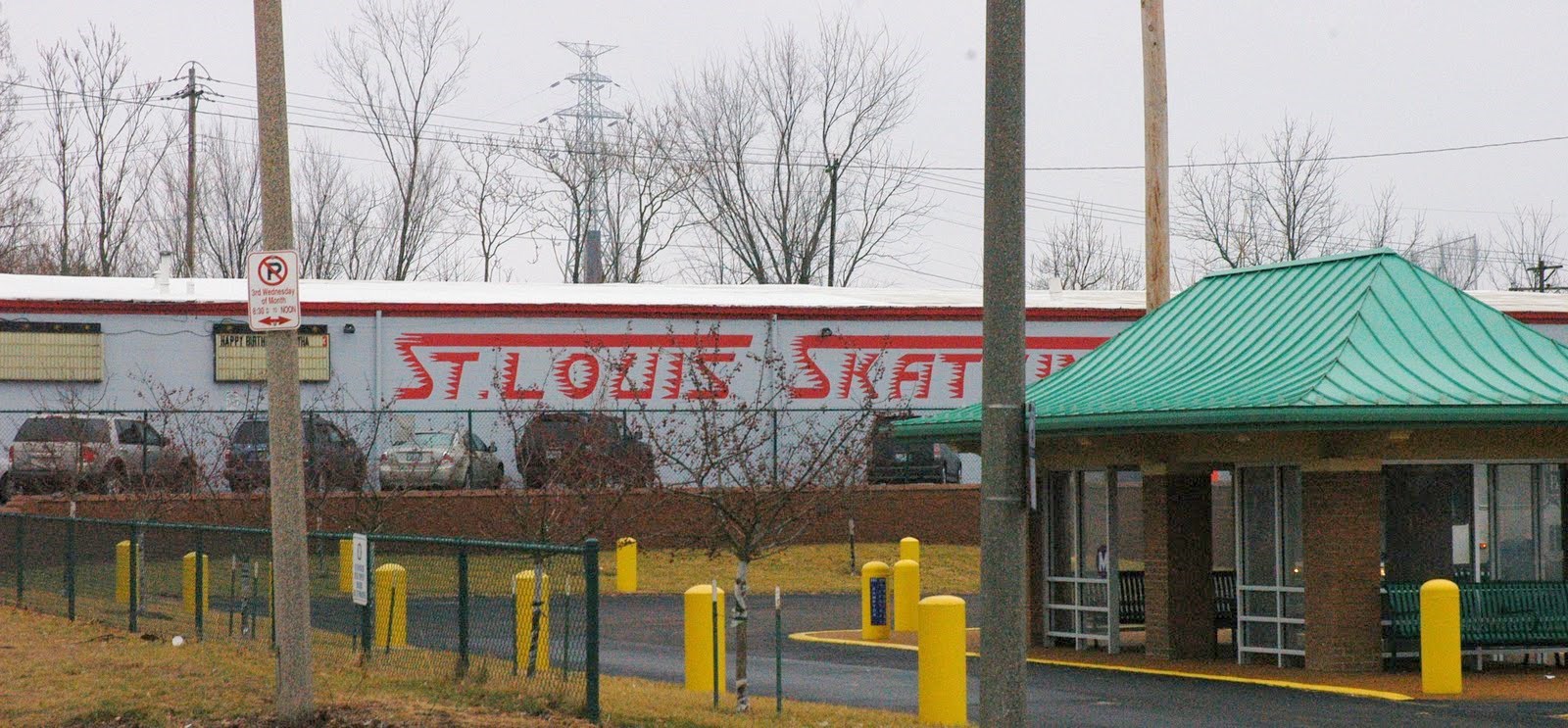 Lyon School: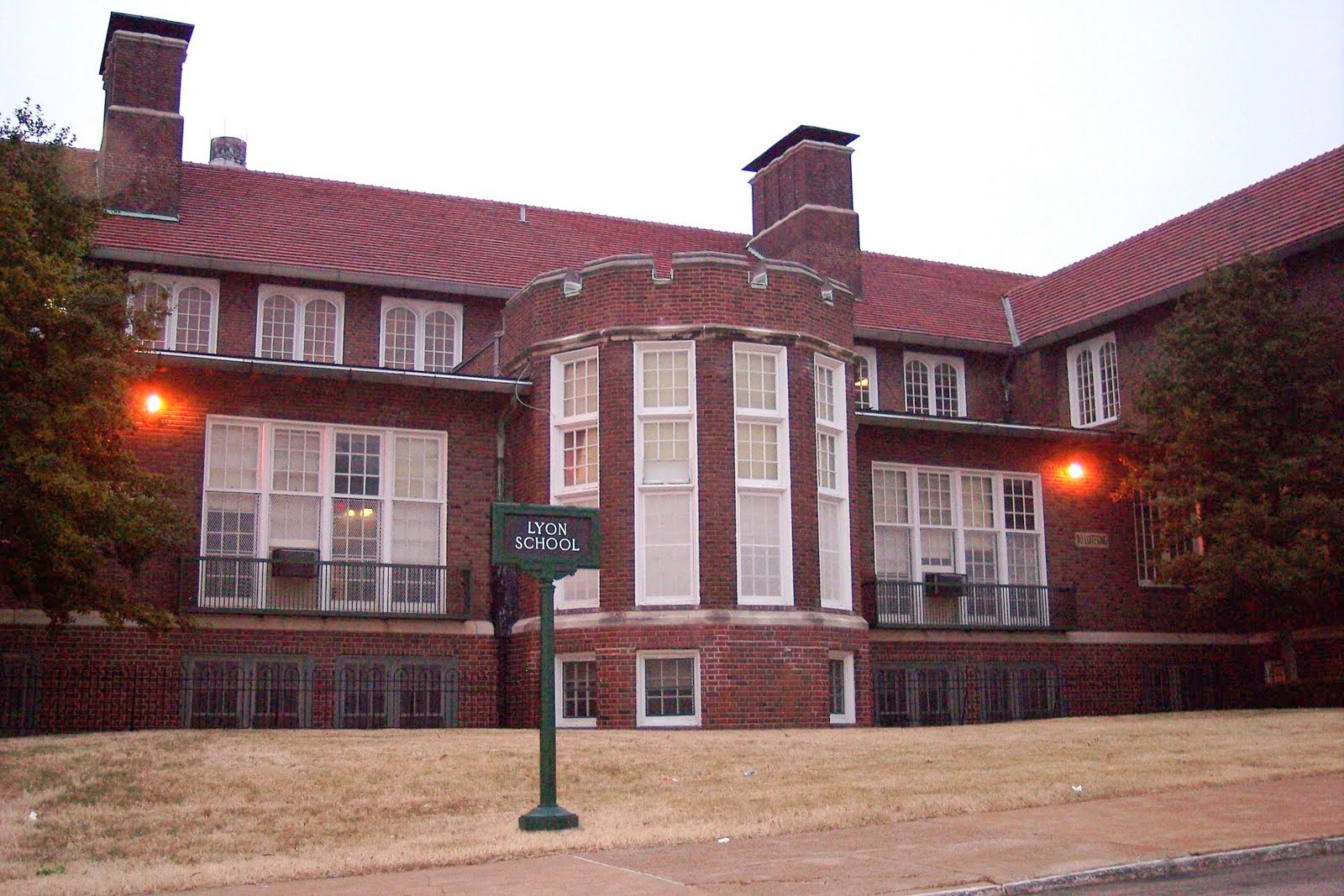 Wanna bet?: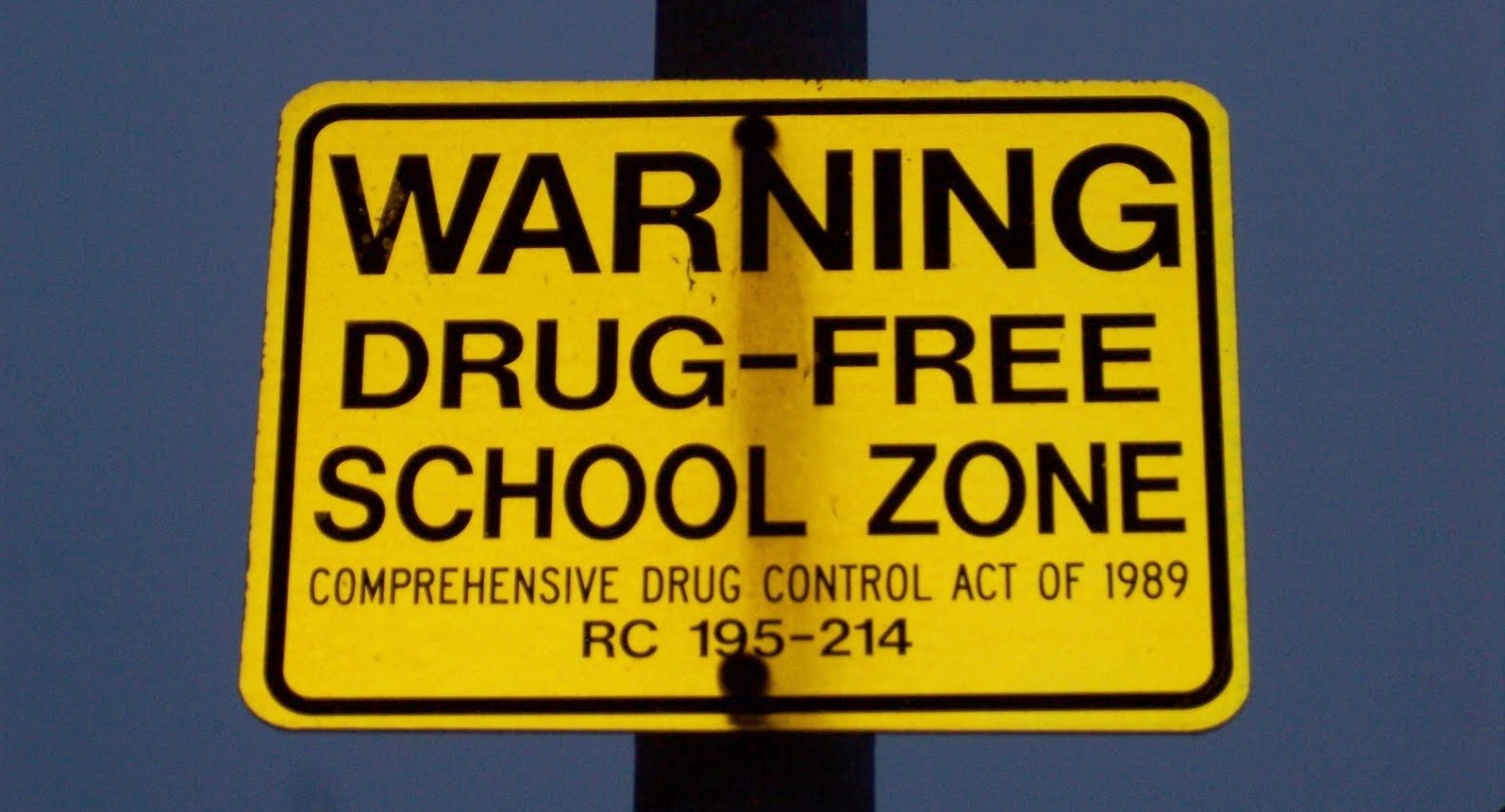 The striking Carondelet School of 1871, now the Grace Hill Head Start for ages 3-5: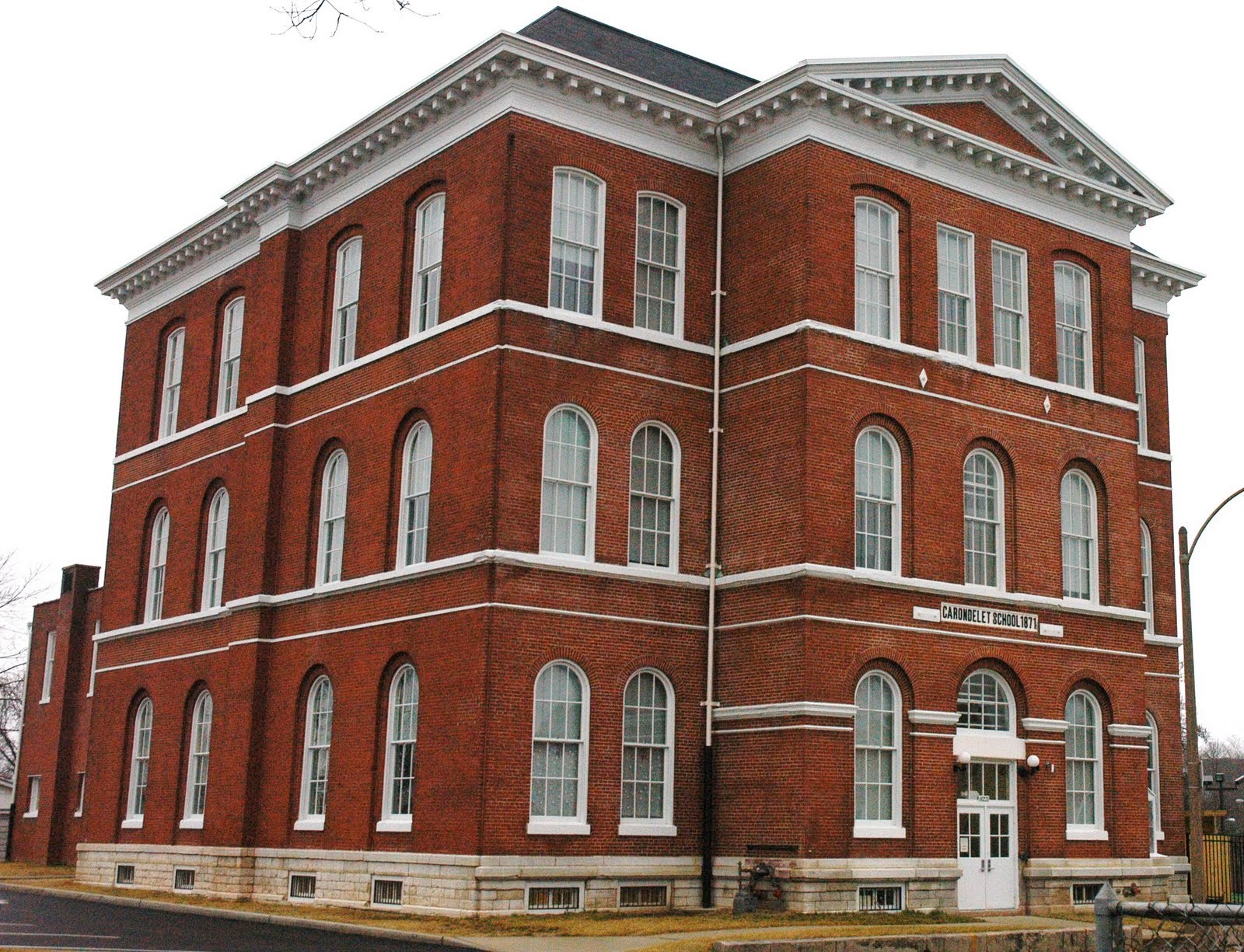 Not unlike many other St. Louis neighborhoods, Patch took a big population hit from 1990 to 2000 losing 685 residents (19%) where 2,995 residents were counted. 86% of the people counted were white, 7% black and 4% Hispanic/Latino. That's the largest number of Hispanics I've seen so far in one neighborhood. 81% of the housing is occupied, split almost exactly 50/50 owner/rent. 895 abodes are "family households", 58% married, 36% male only raising kids, 64% female only raising kids.
There are 3 neighborhood national historic districts listed on the Patch website. The first being Steins Steet established in 1980. The 2nd is St. Boniface established in 2002 (bound by Koeln, Tesson, Broadway and Alabama) and thirdly the Central Carondelet district establish in 2006 (Koeln, Loughborough, Broadway, Alabama) and expanded twice, once in 2007 and again in 2009.
Patch has the feel of a working class industrial neighborhood. It probably once was, and it still is to some extent, especially closest to the river where there is a lot of heavy industry.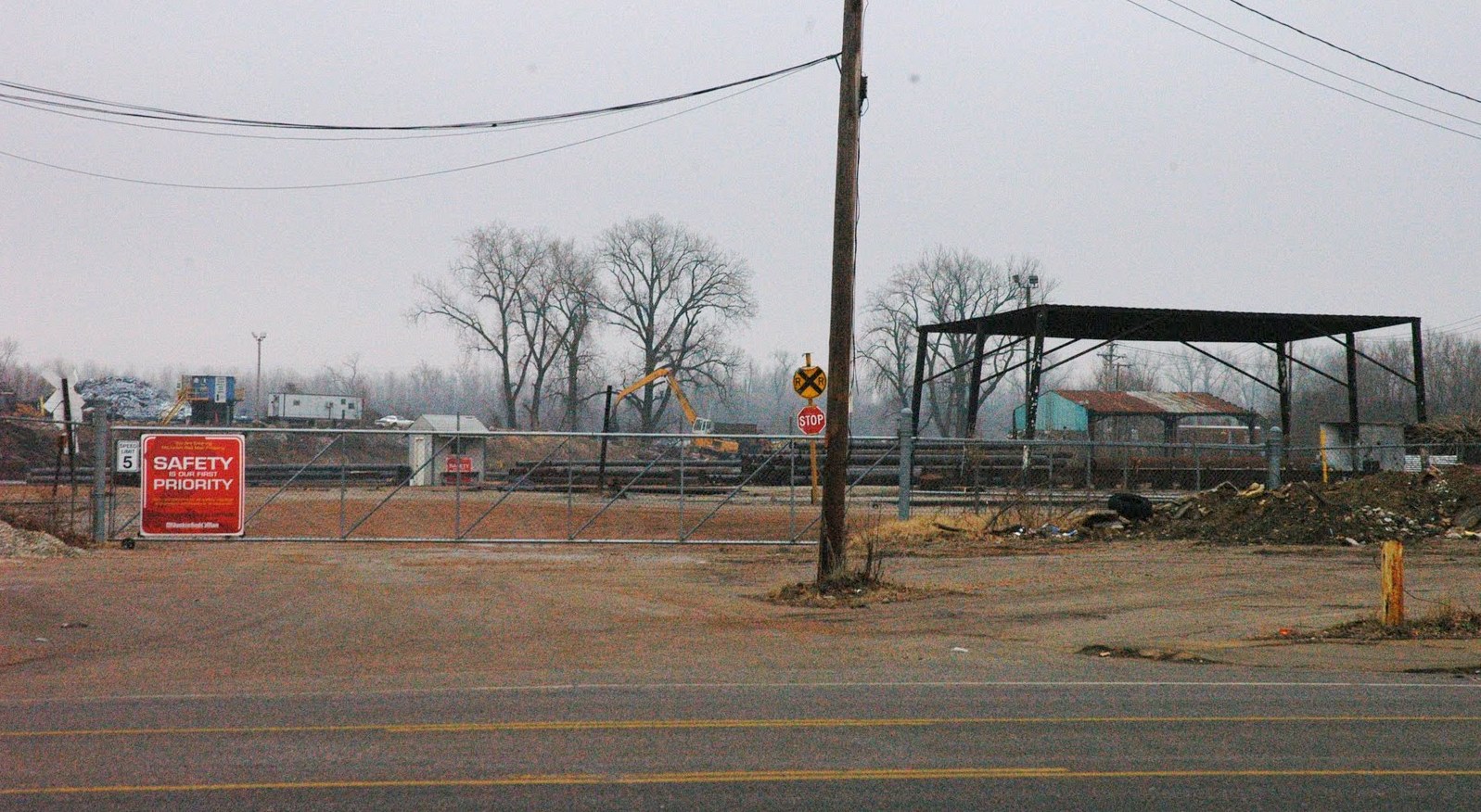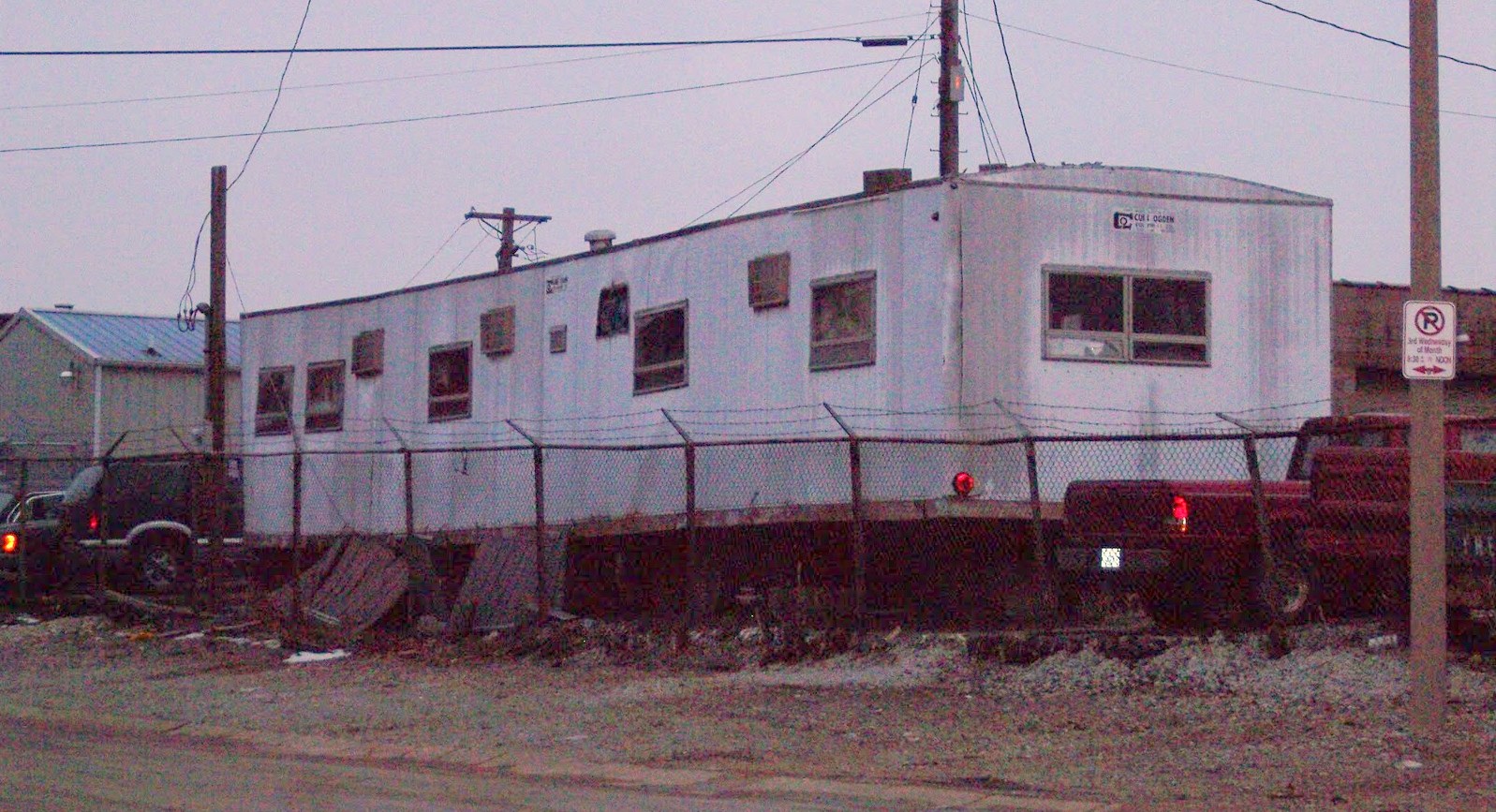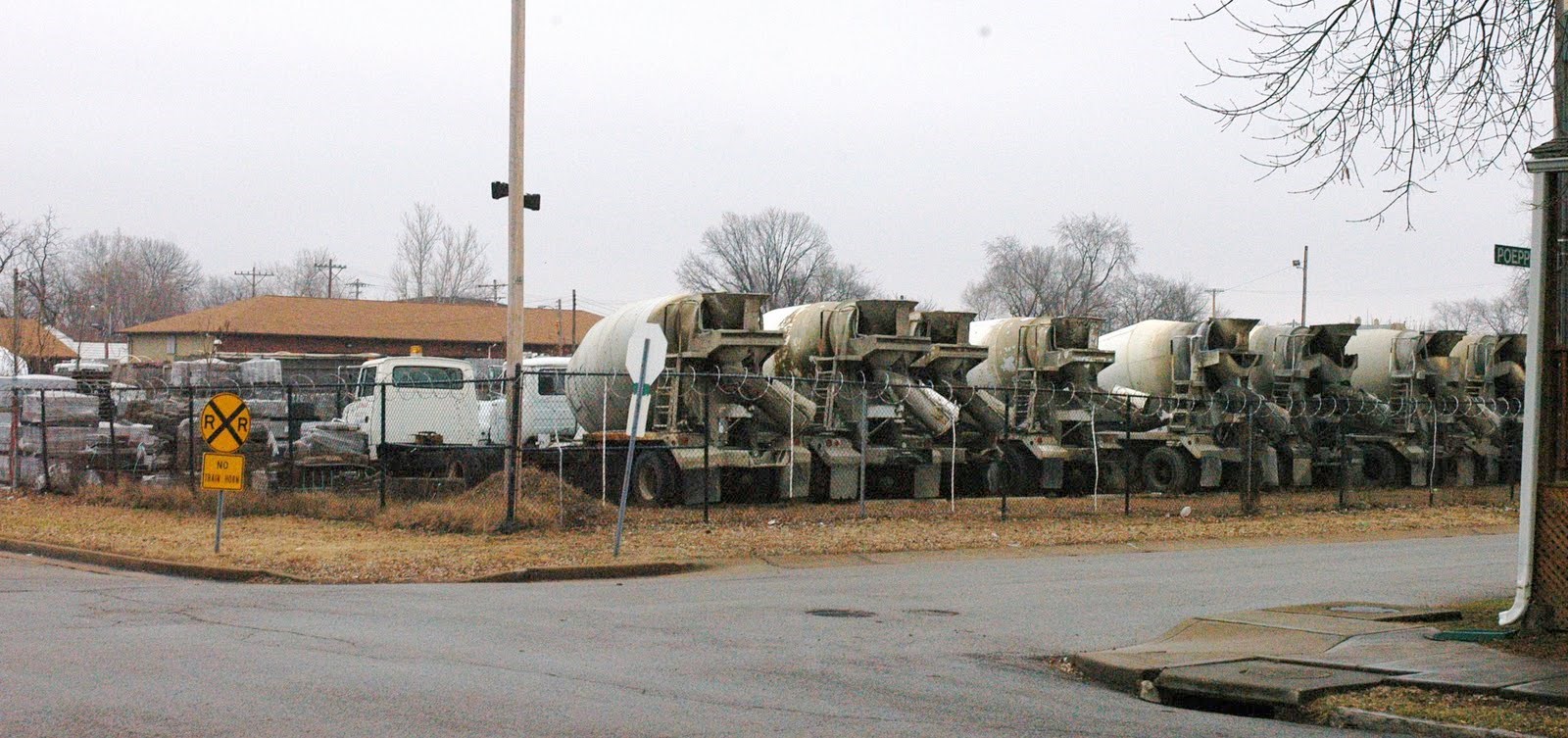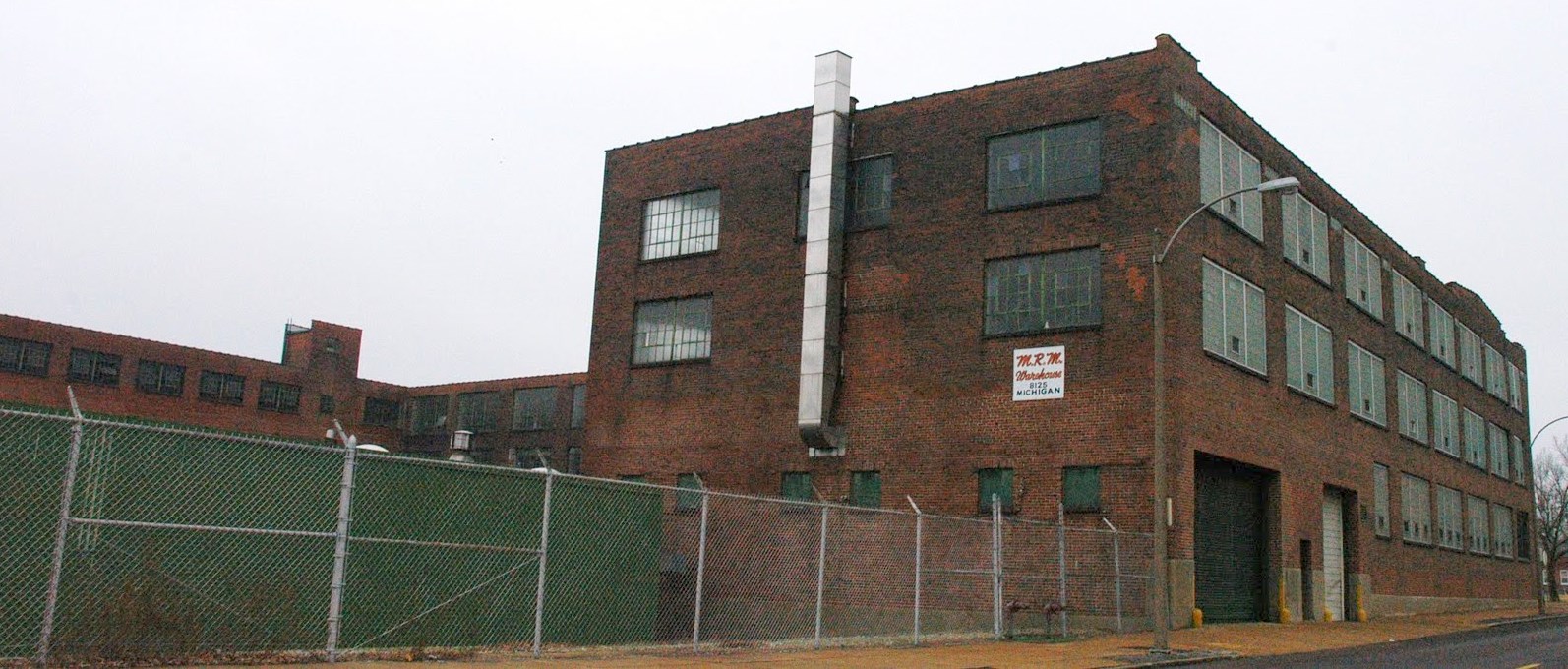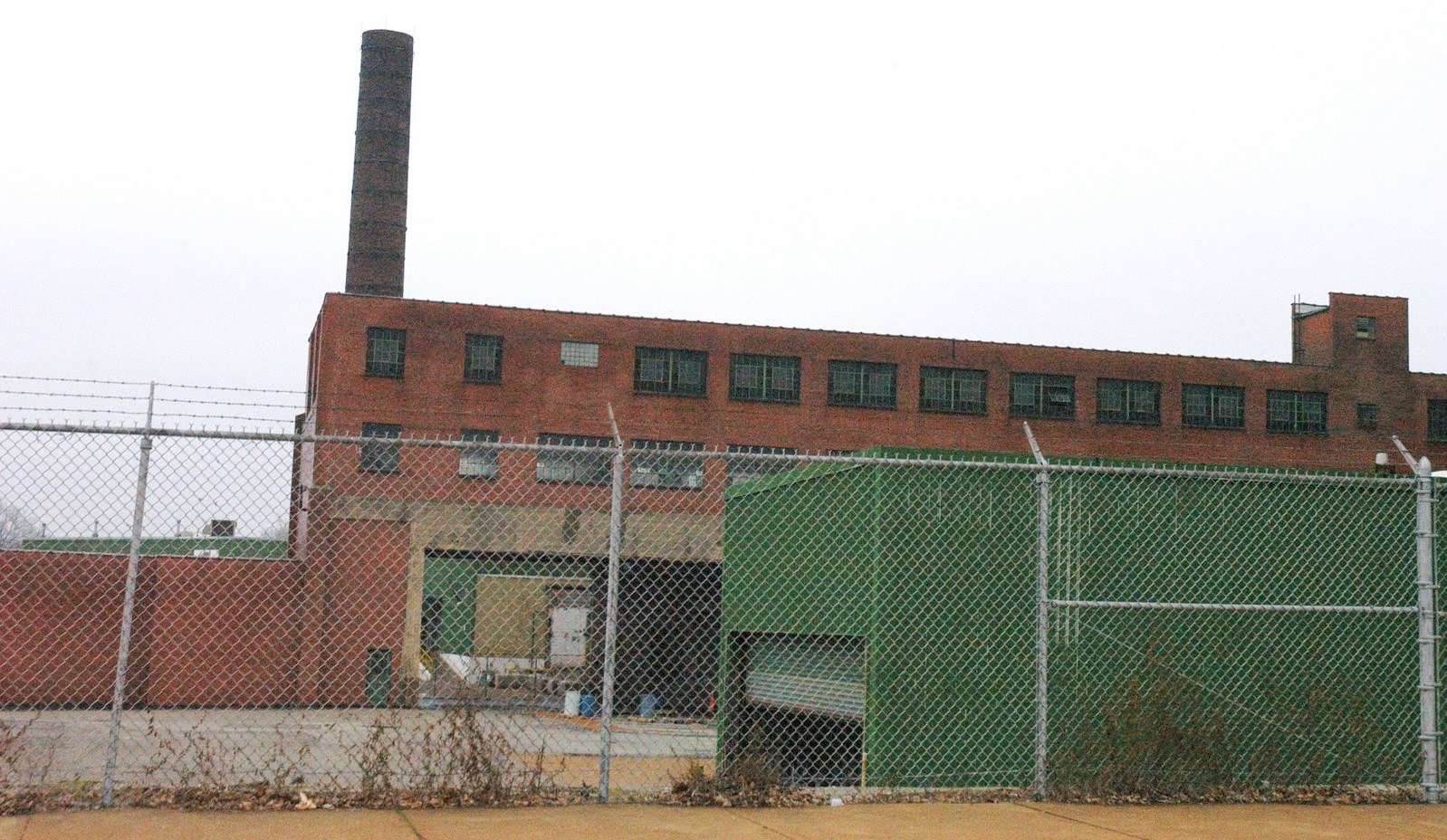 Park space? Yes, 2 that I found: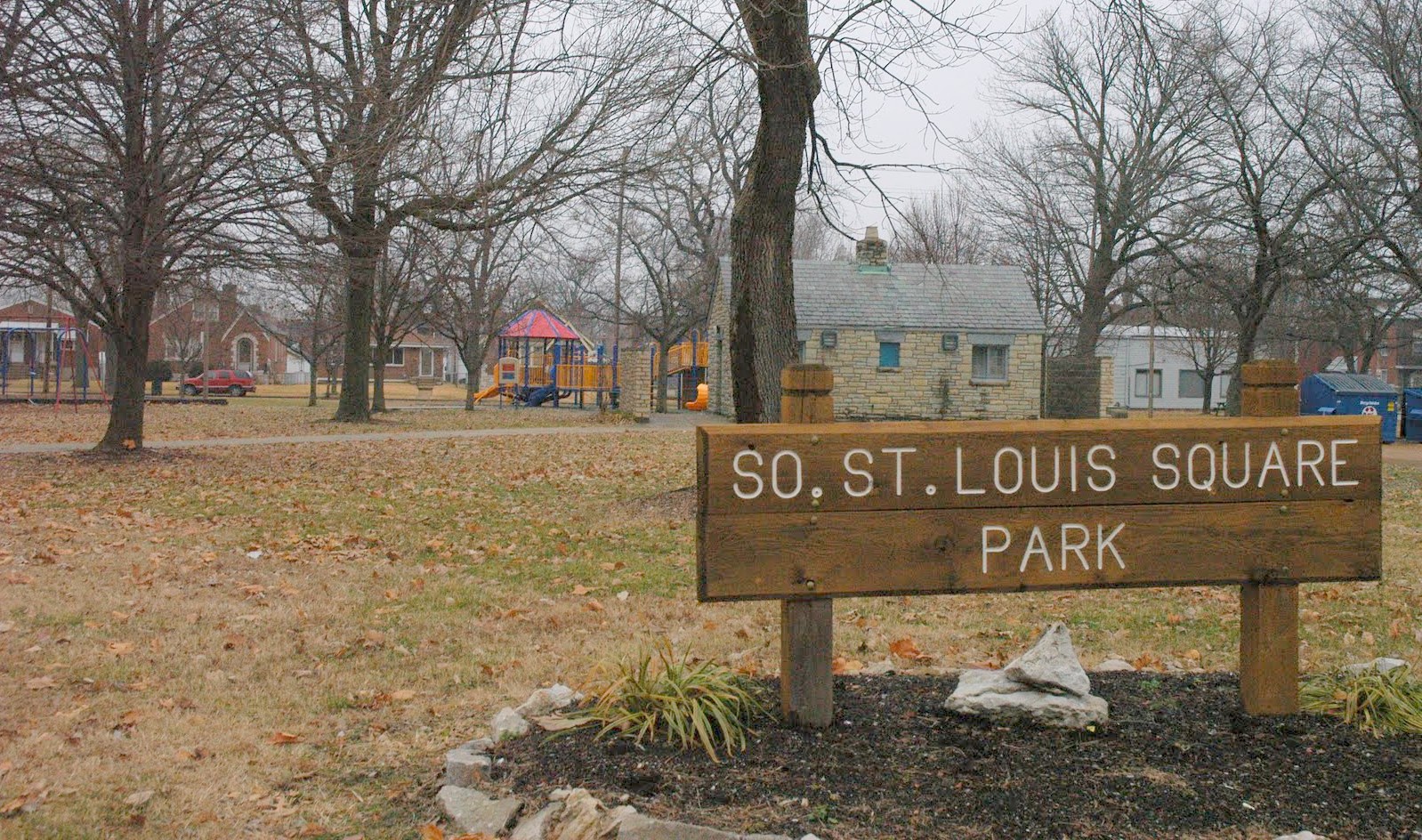 The second I found was Fanetti Plaza, which in my opinion serves as the town center or town square. There are many restaurants, bars, bakeries, deli's, businesses I need to try. And the grand Ivory Theater.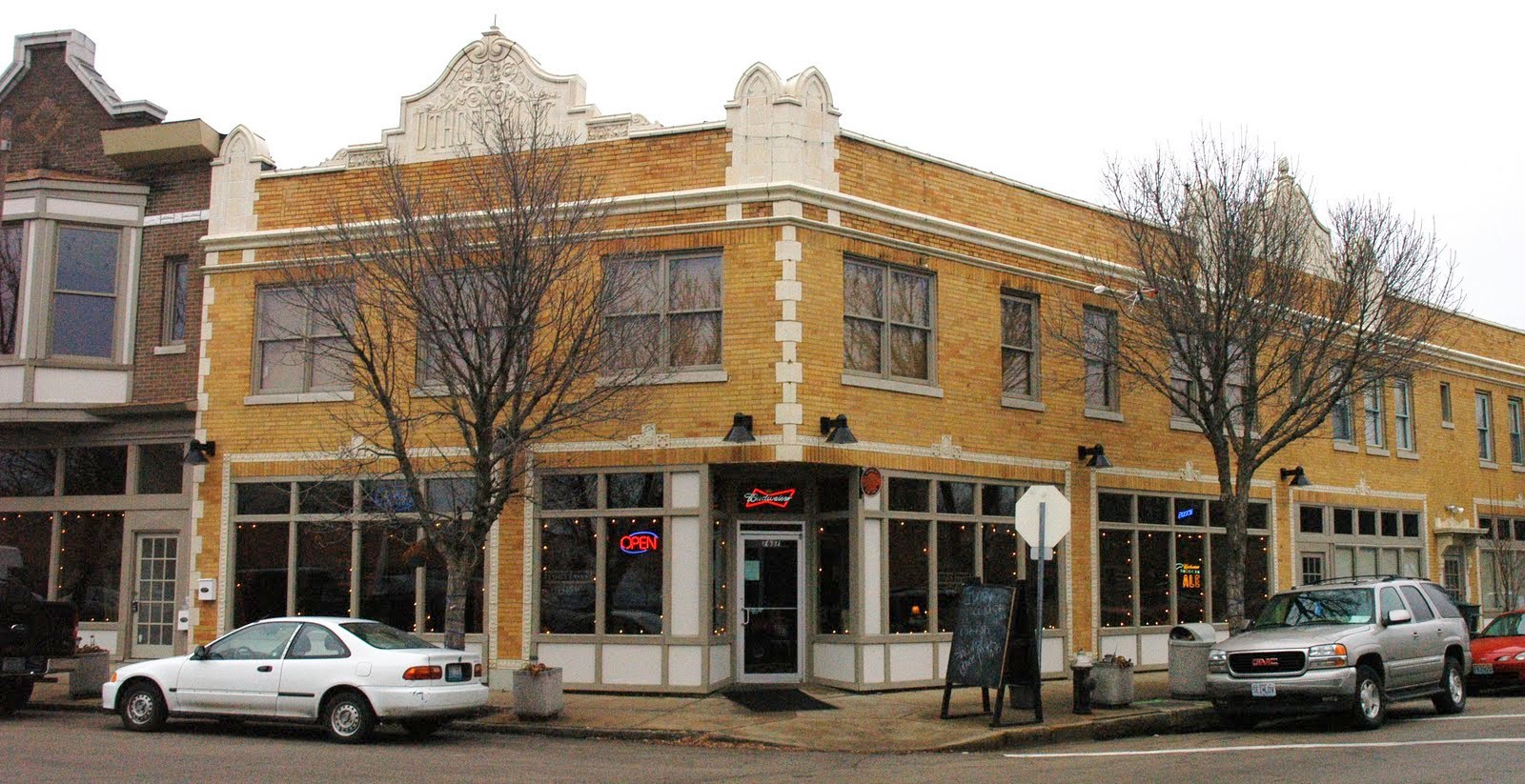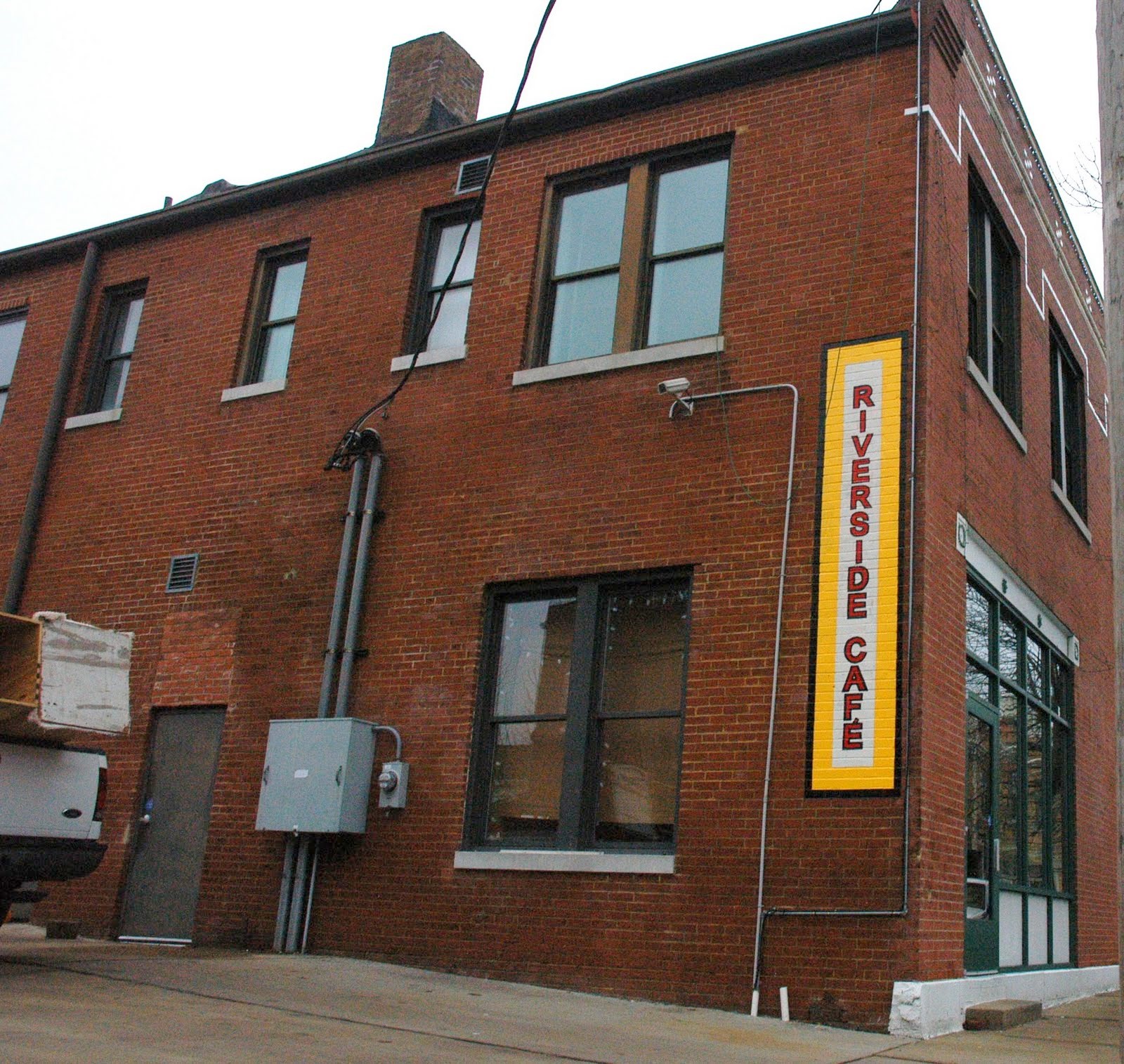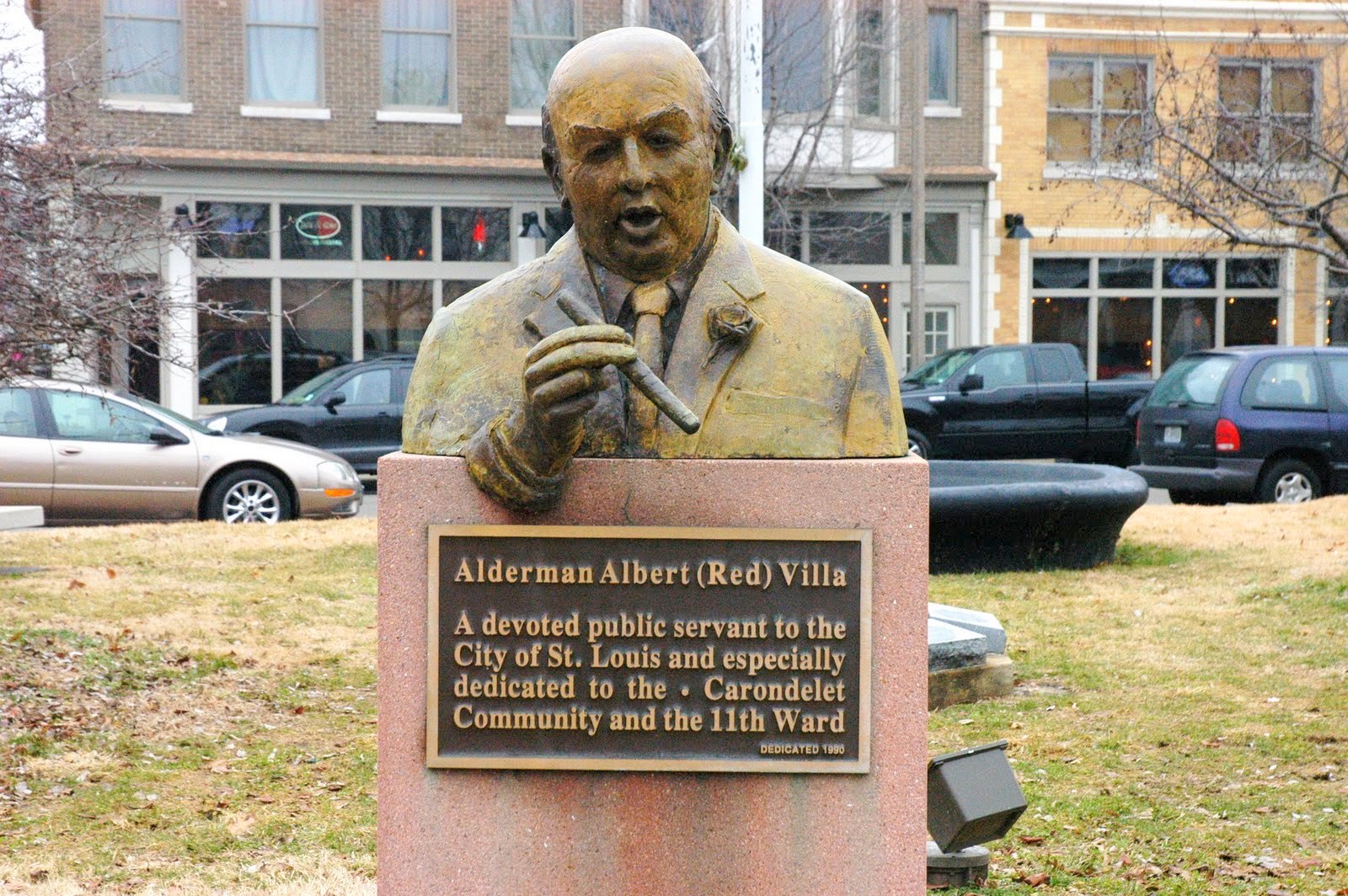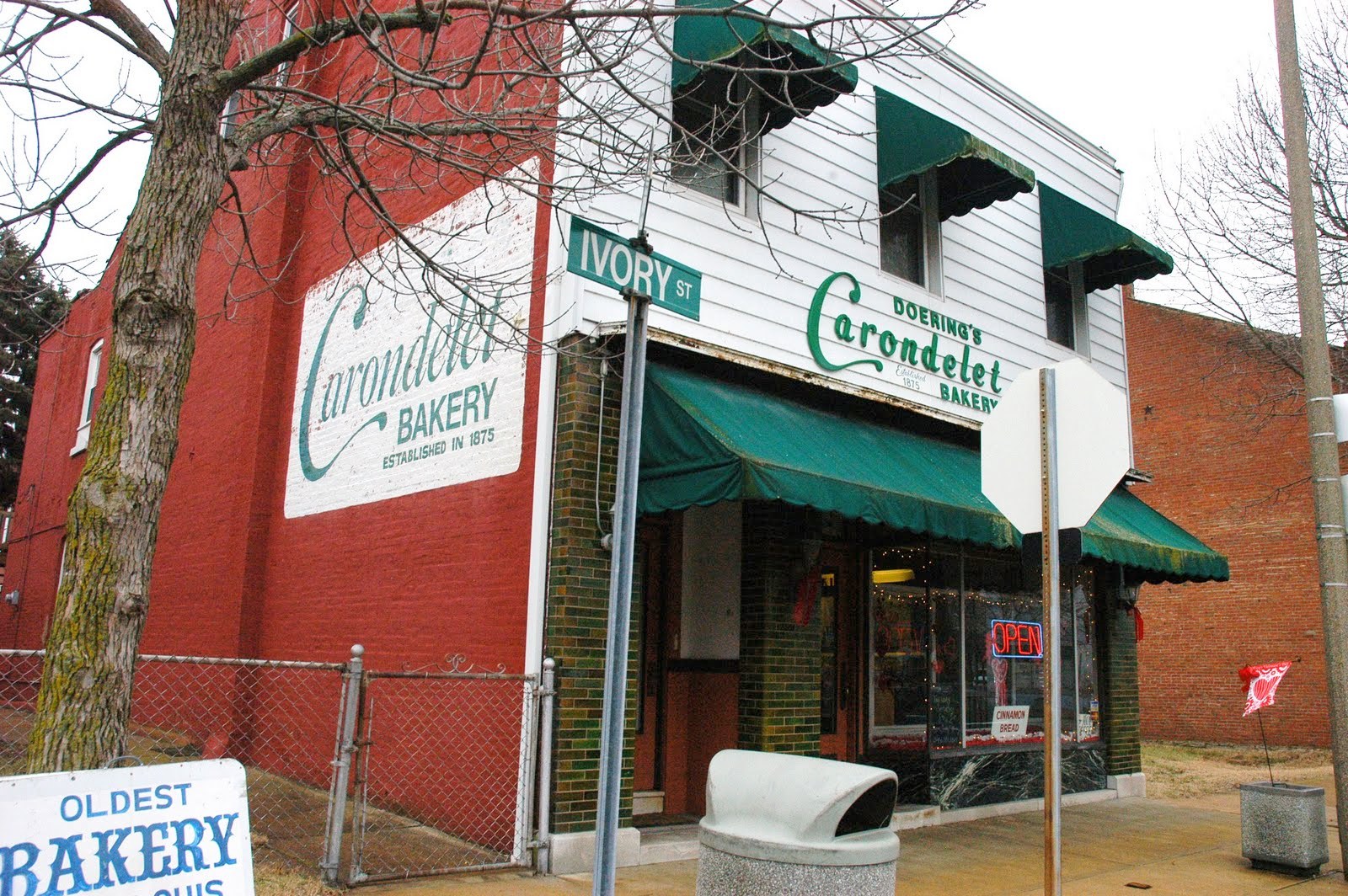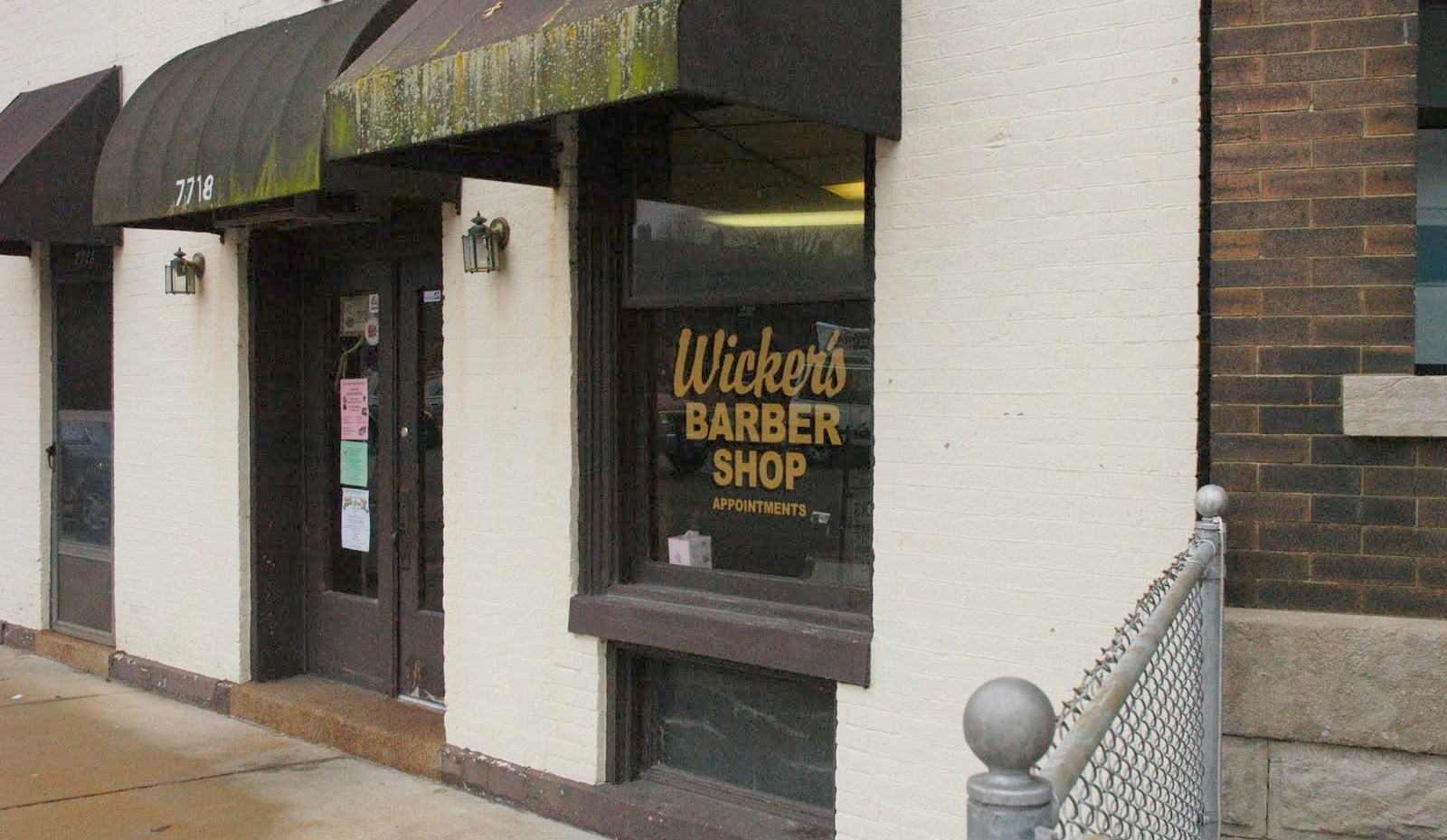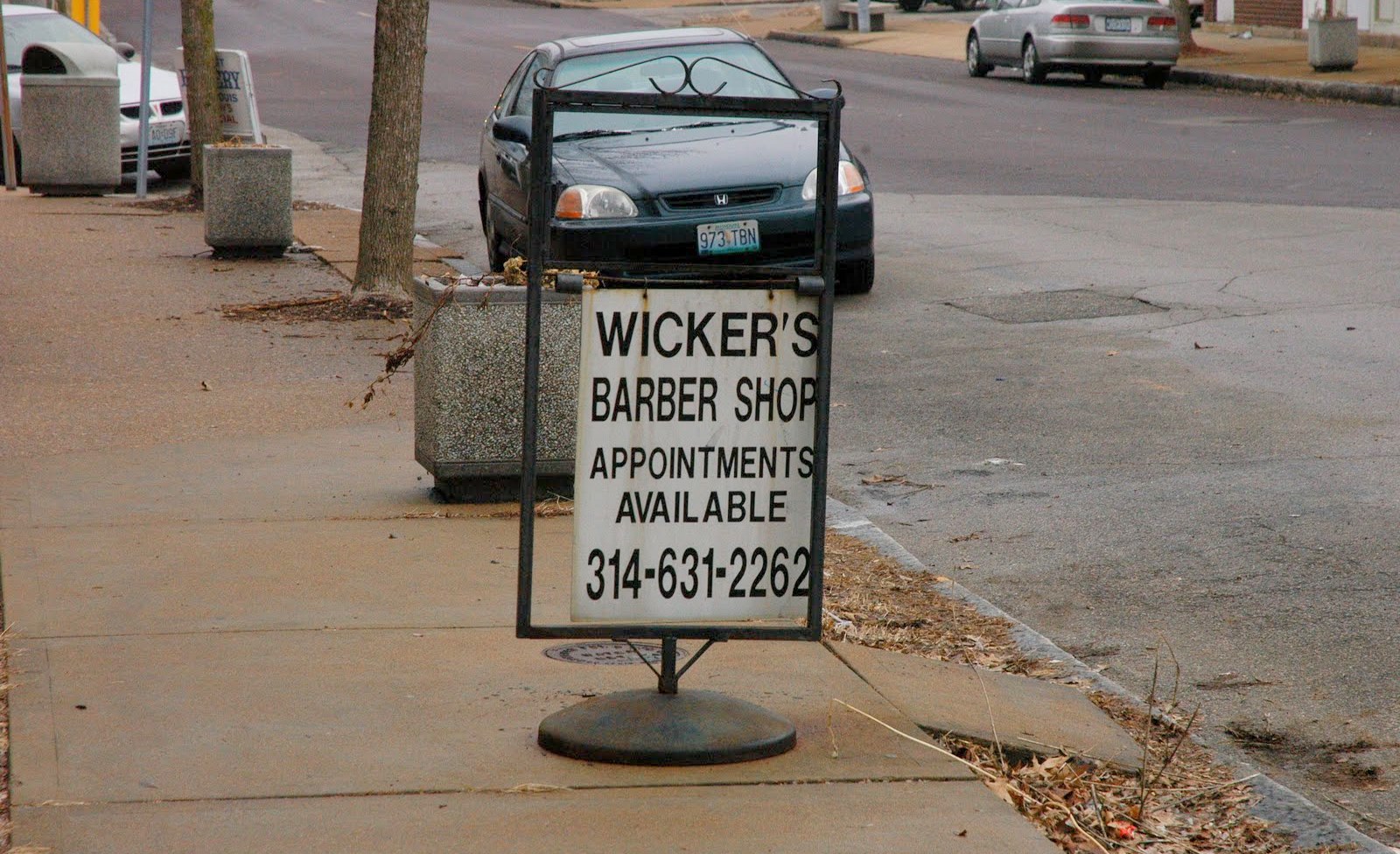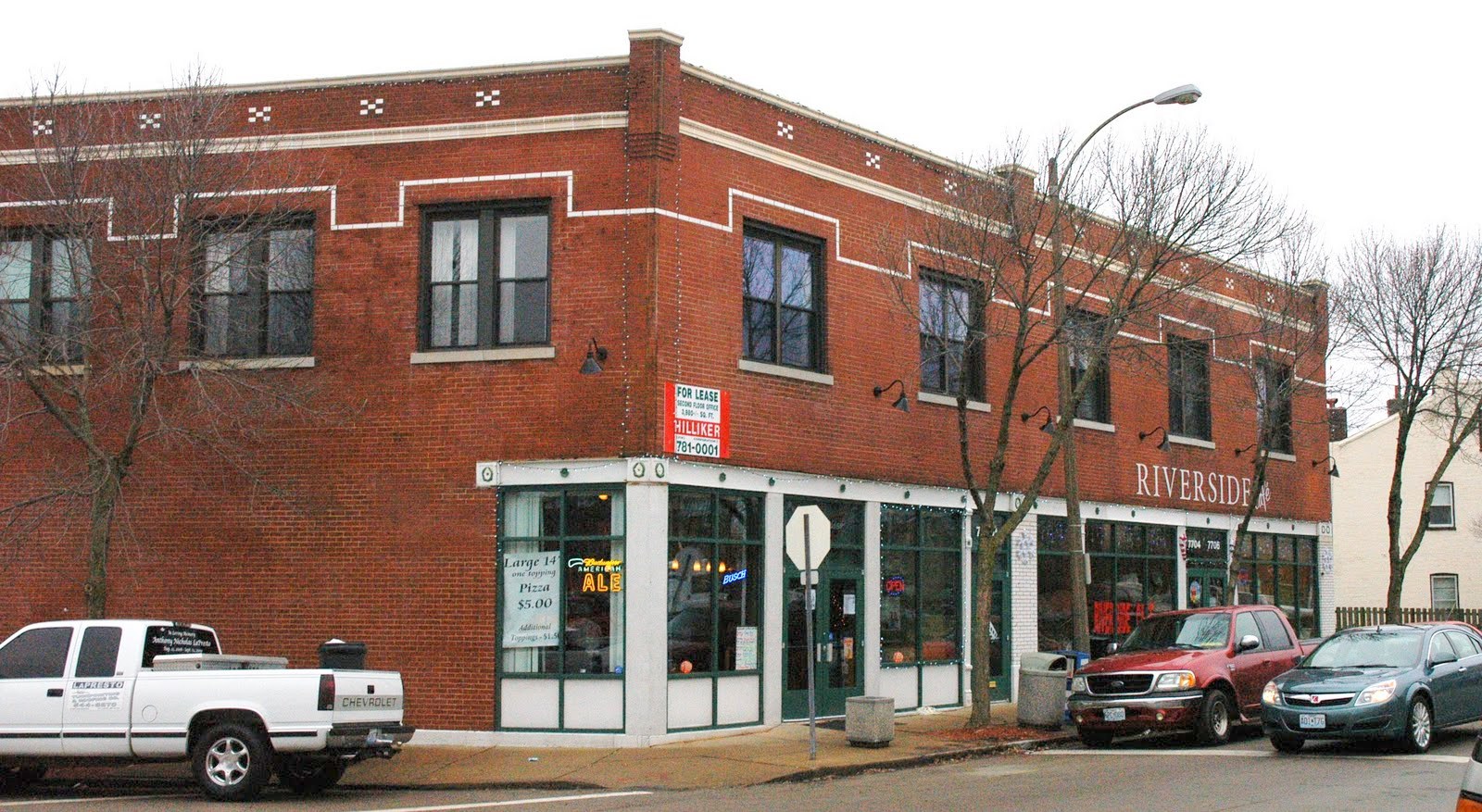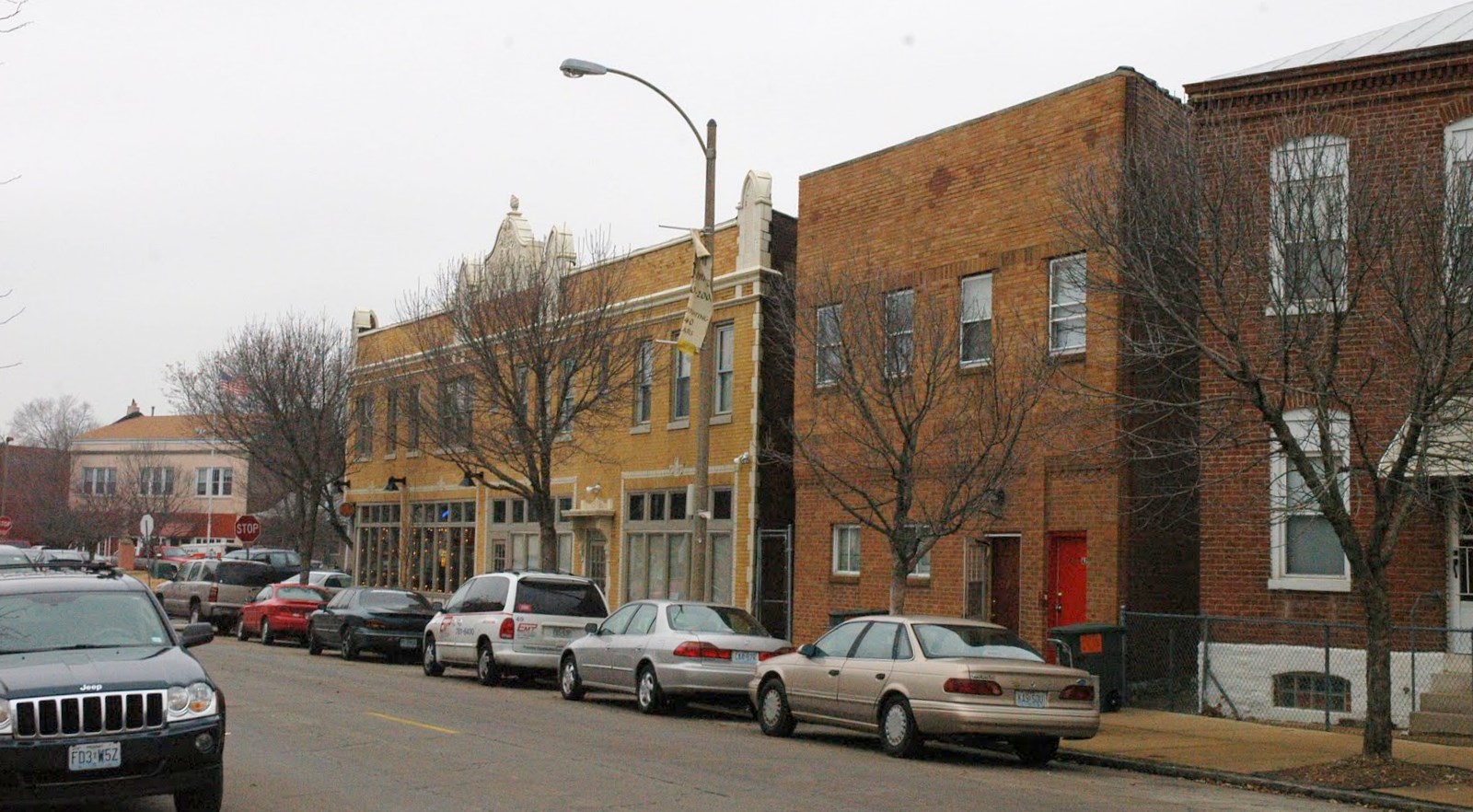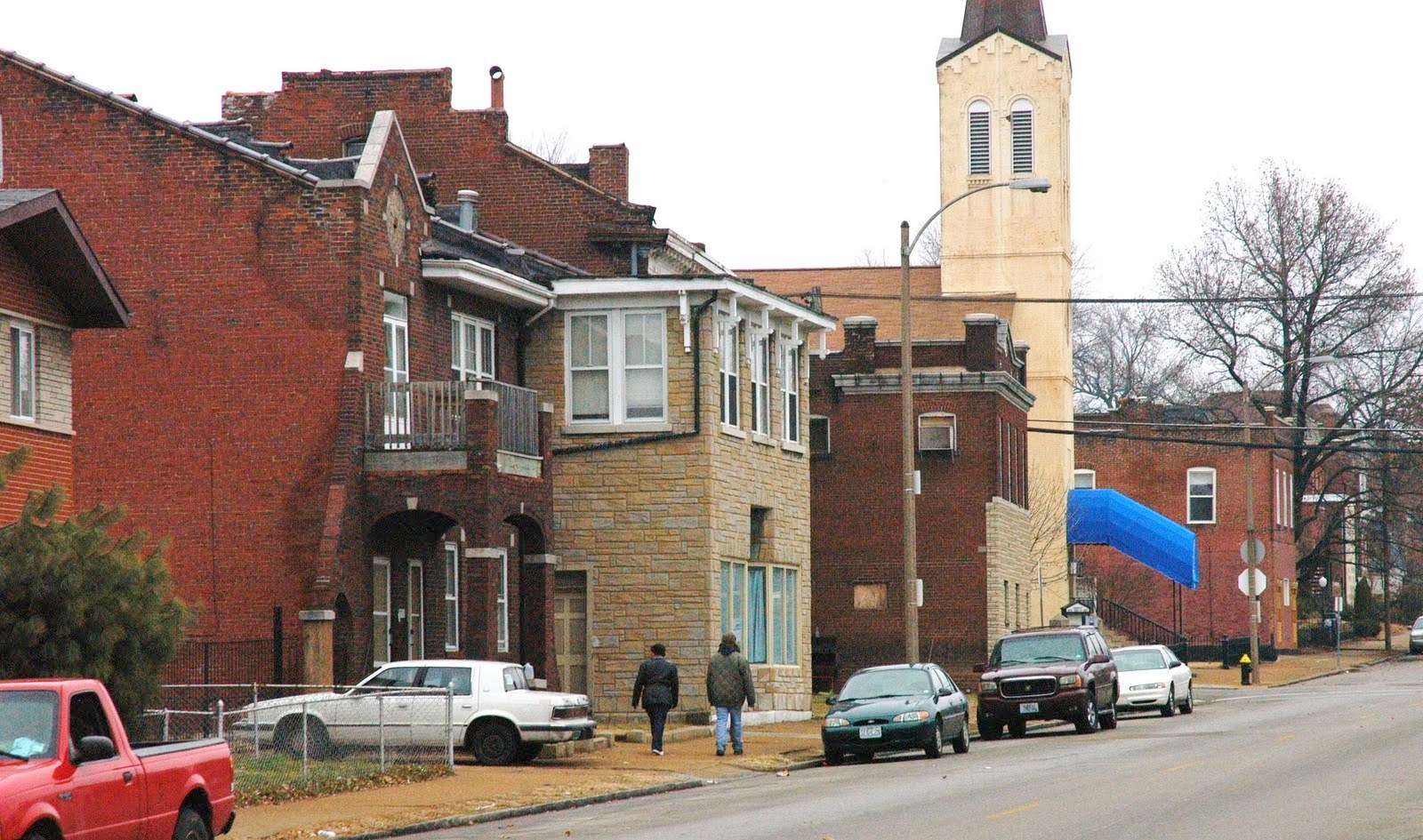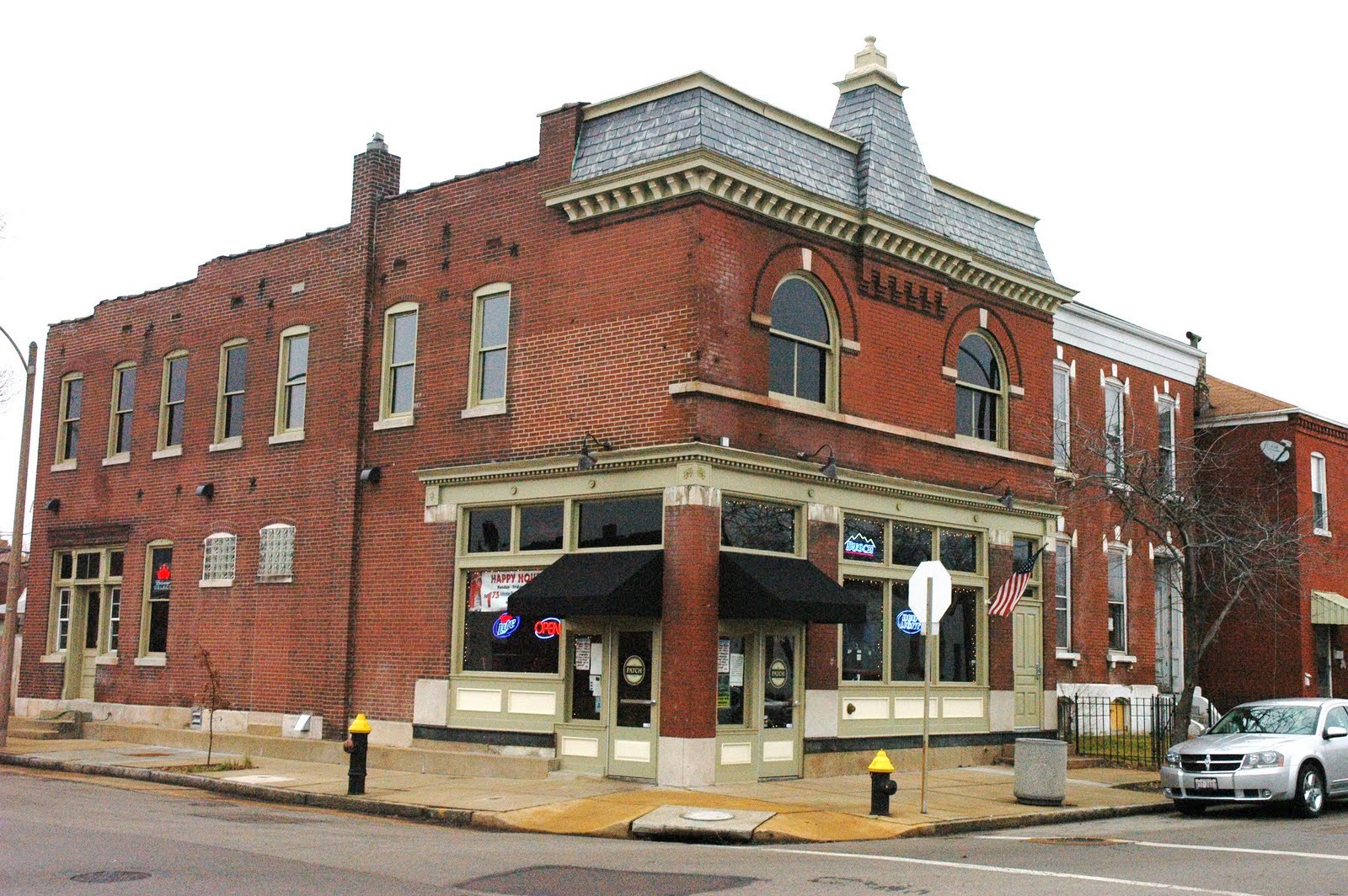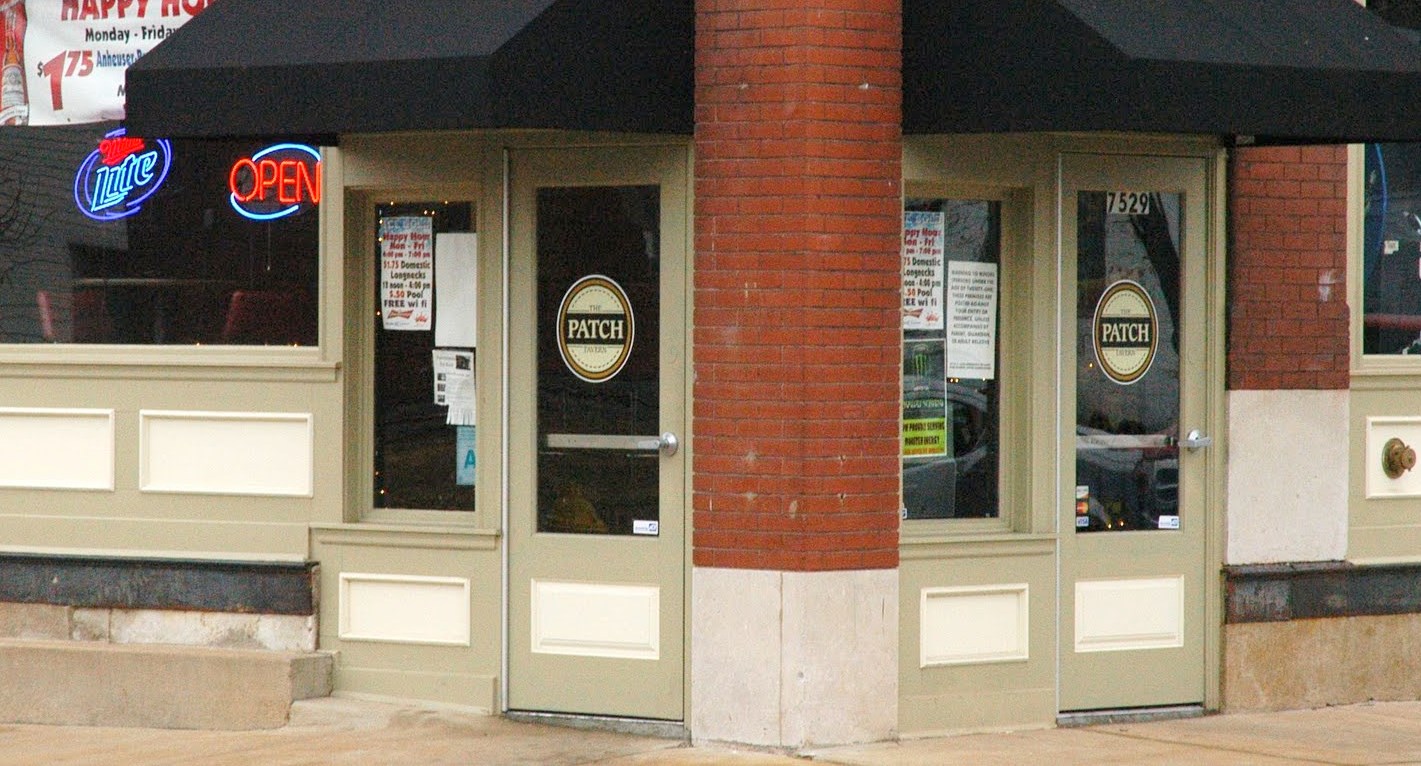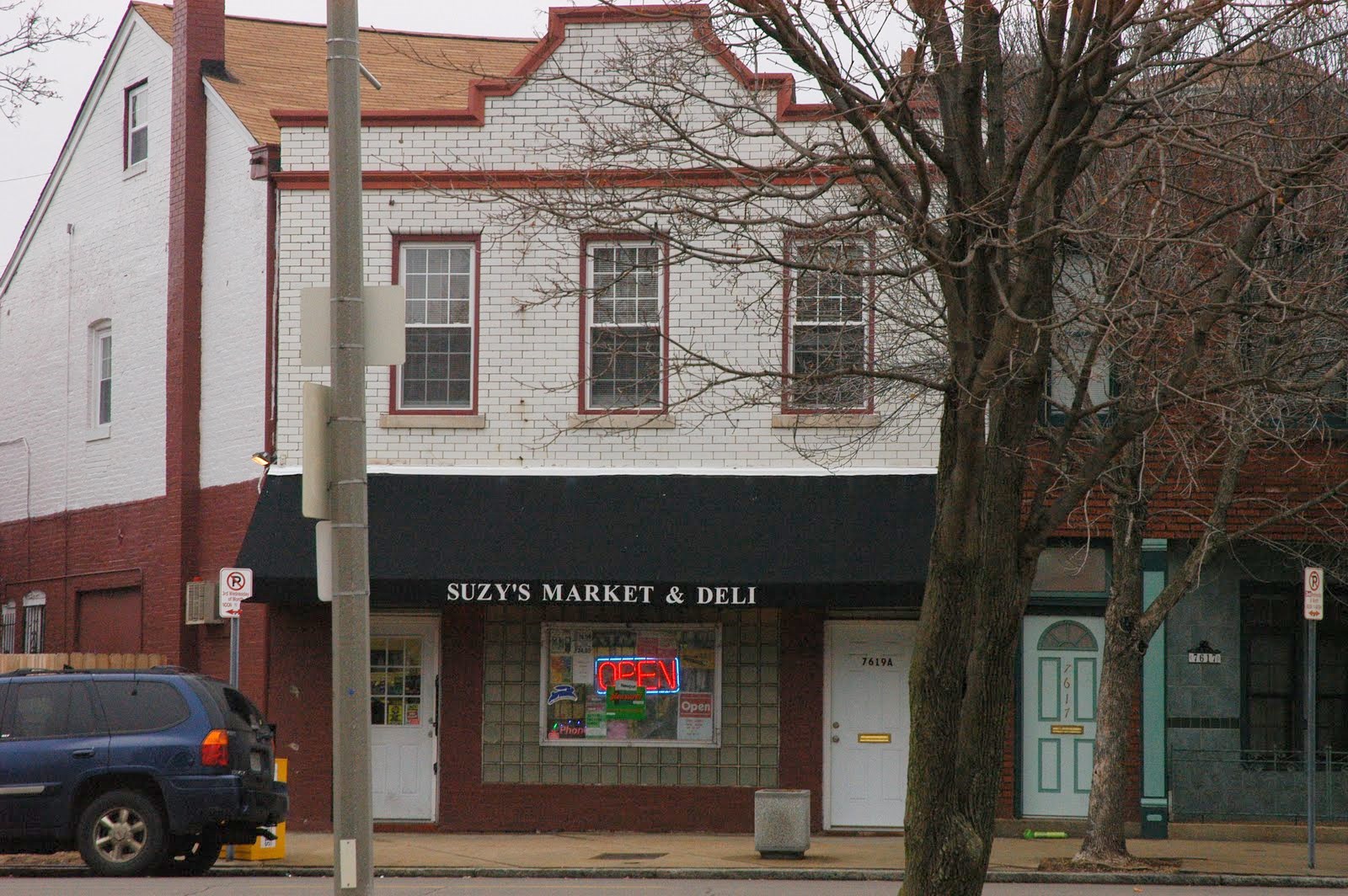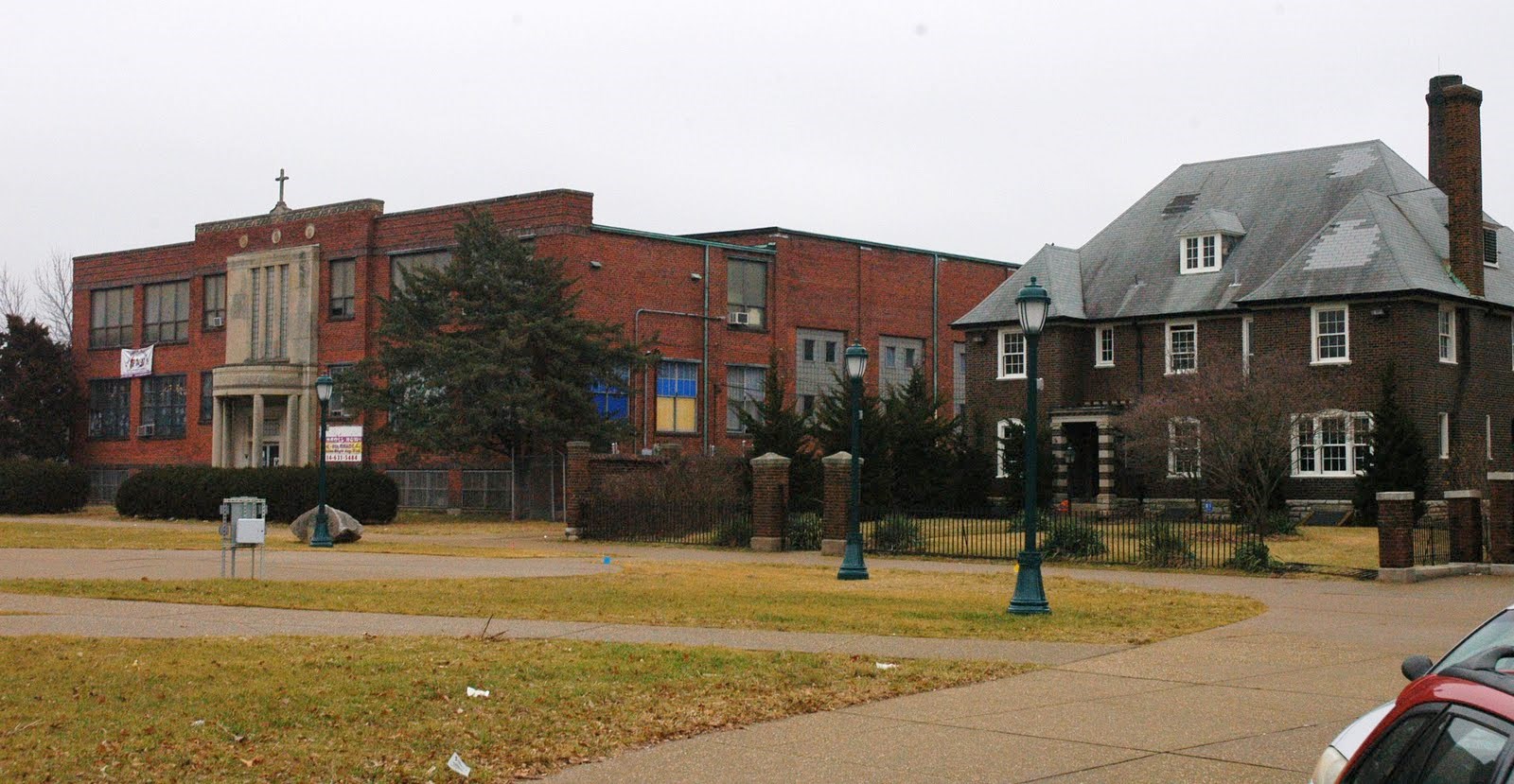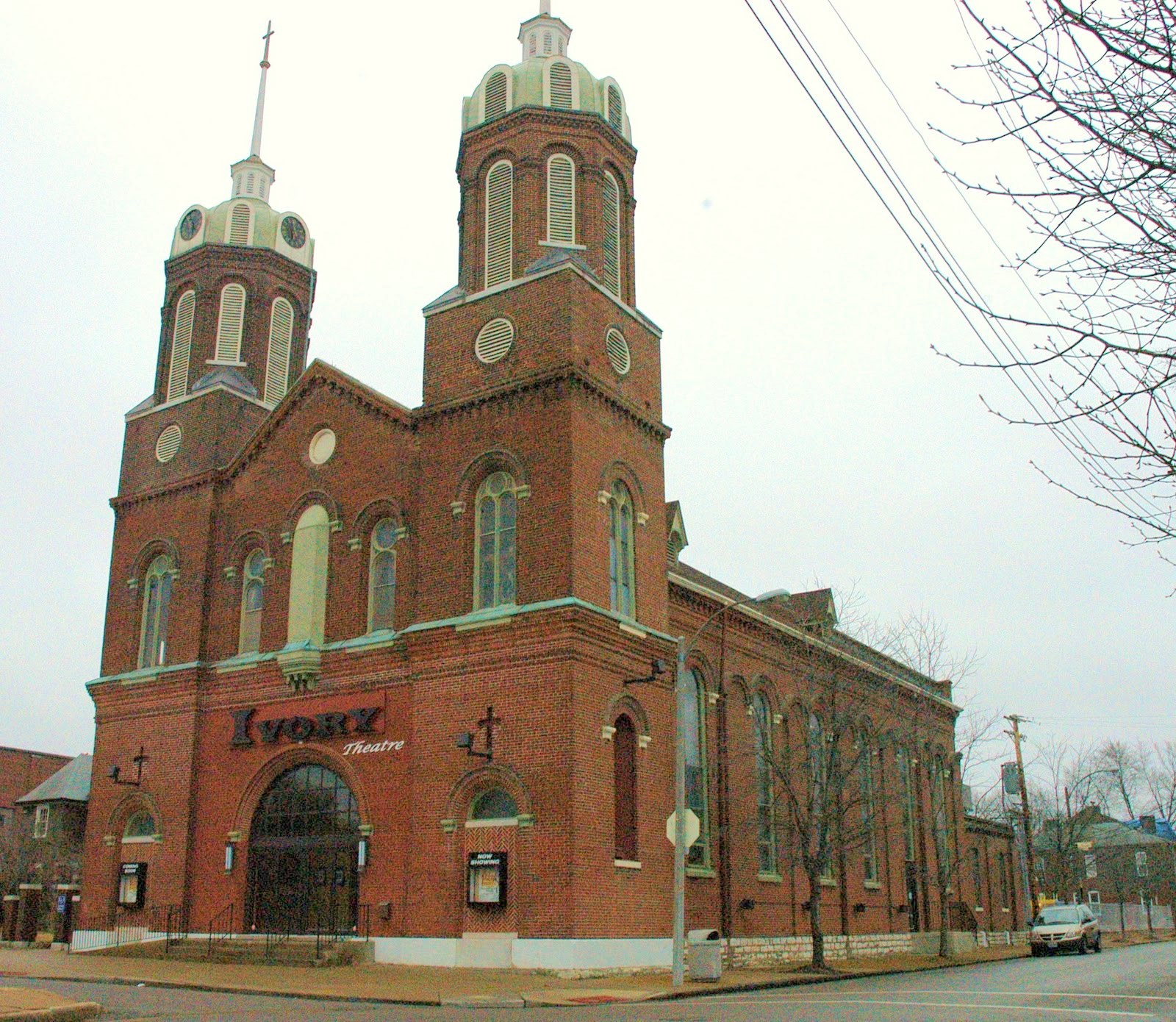 And then there are the homes and intra-neighborhood corner buildings and businesses; quite varied as I mentioned before. I've tried to represent a cross section of what I saw: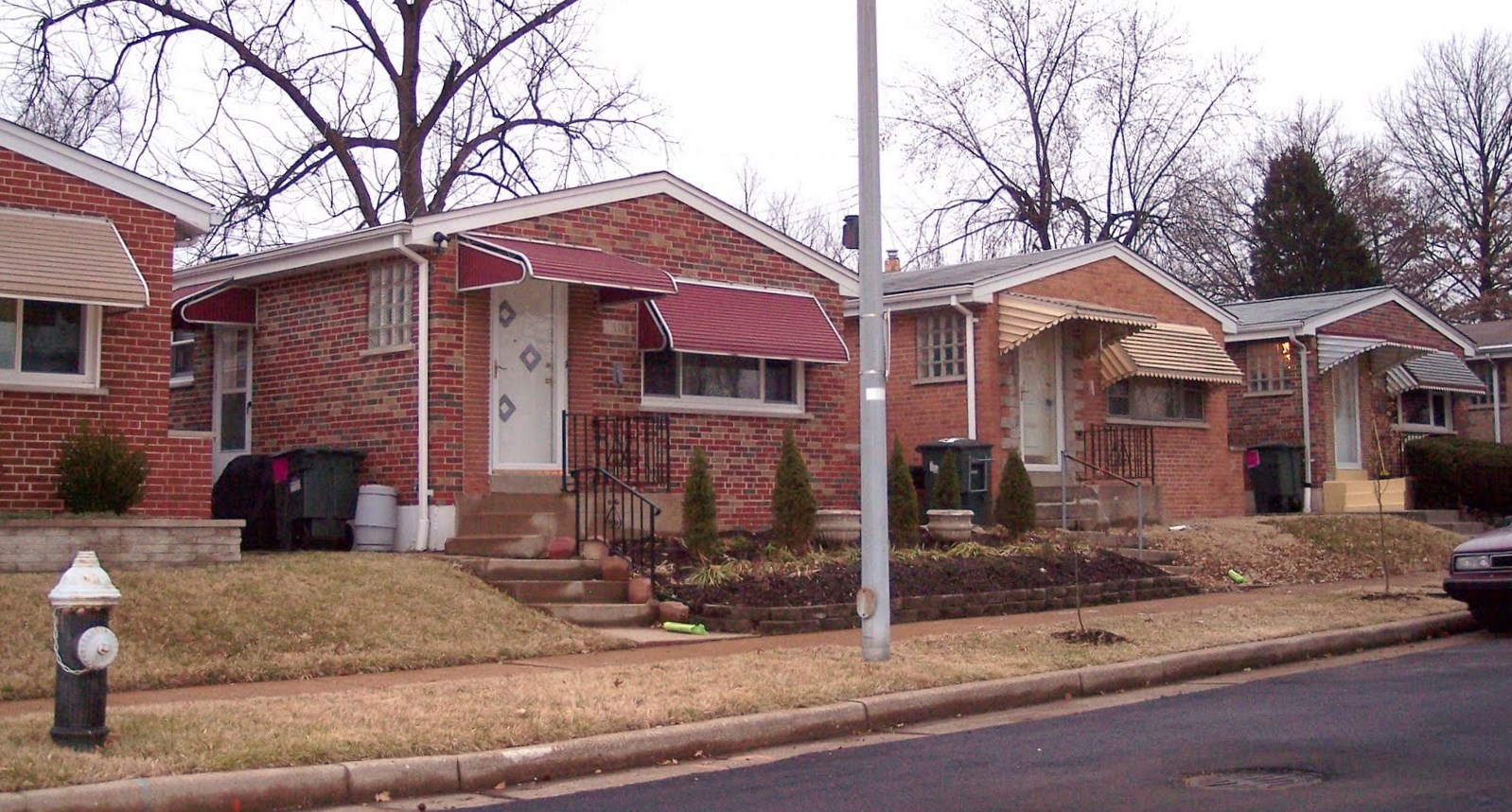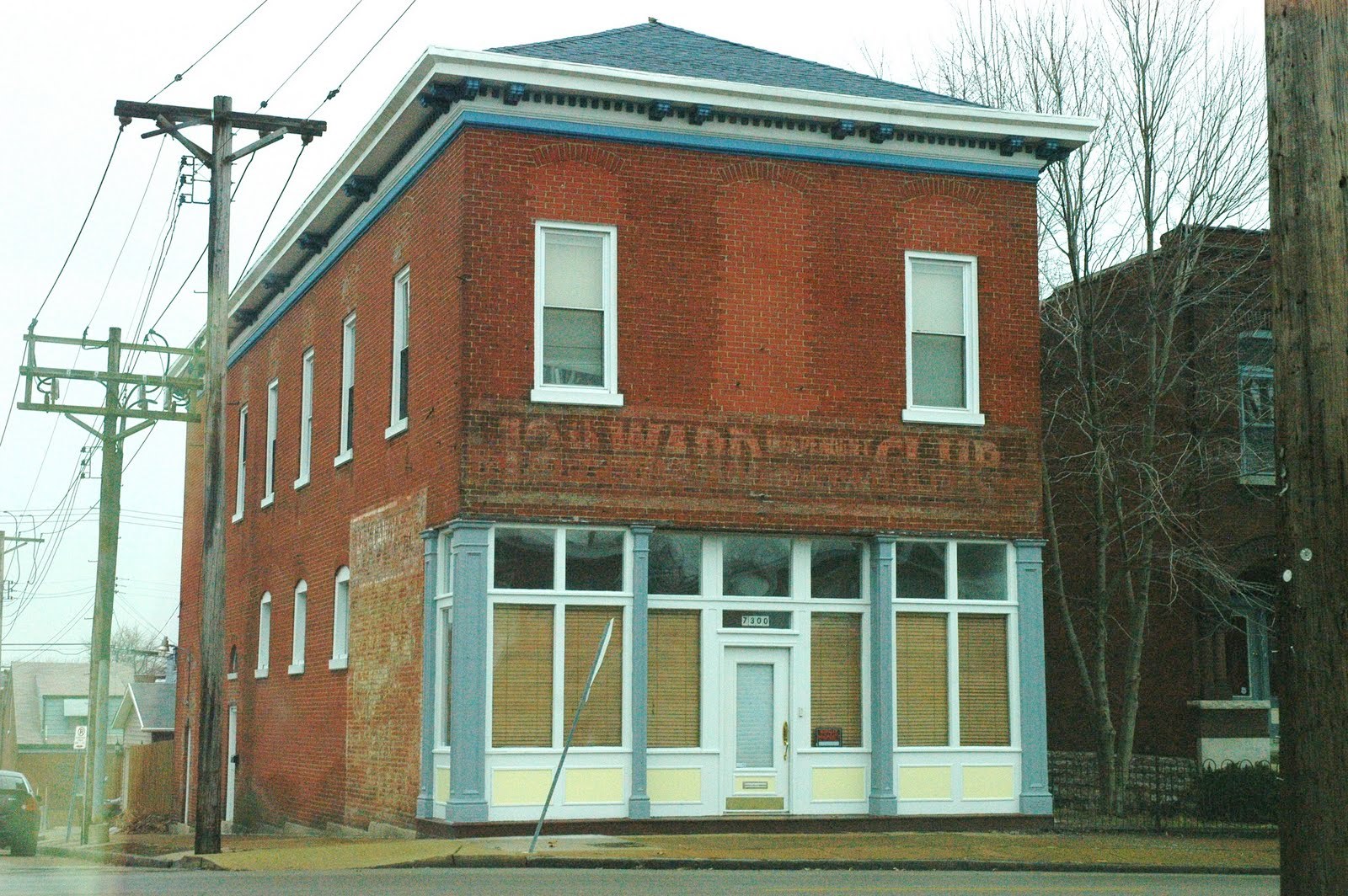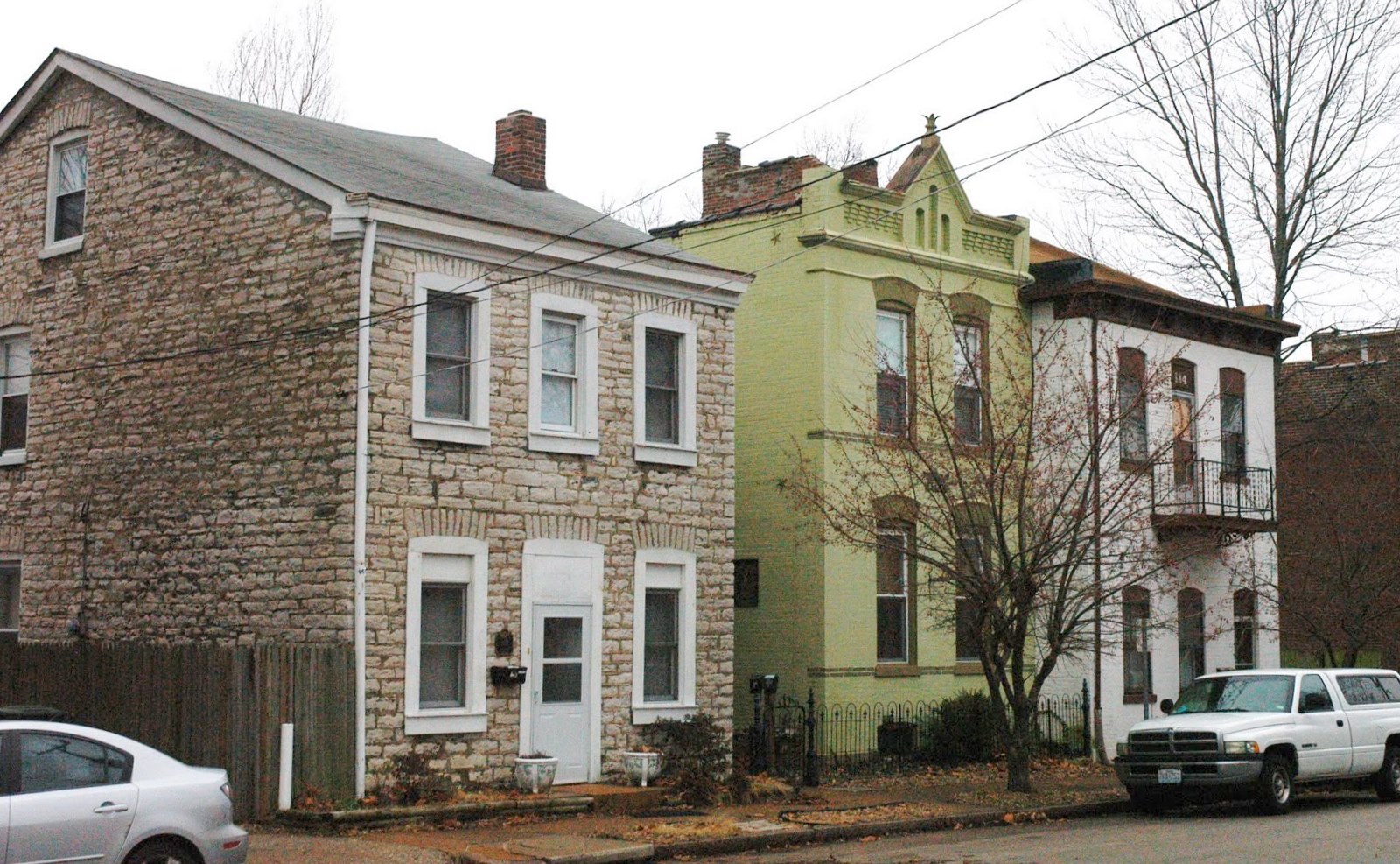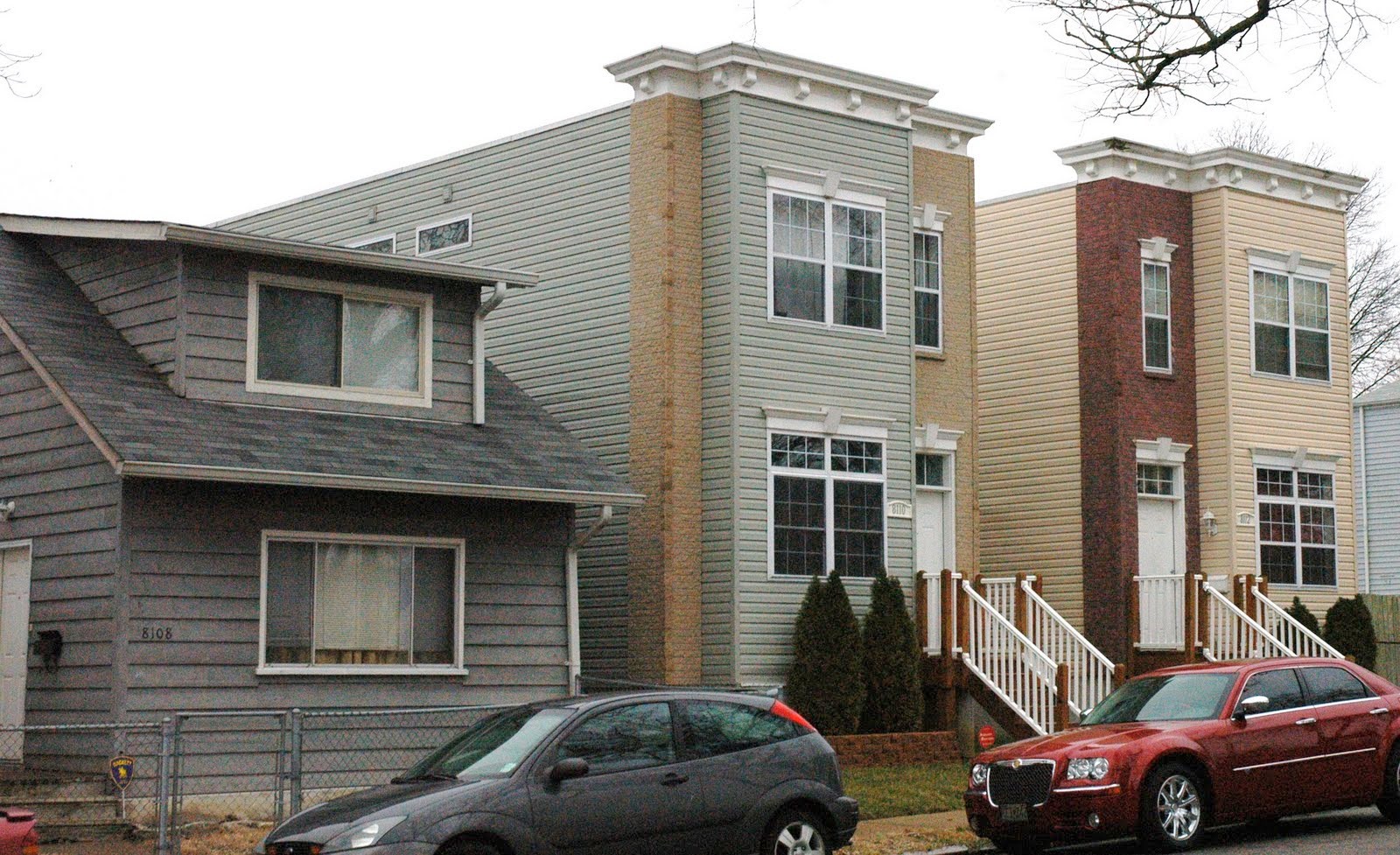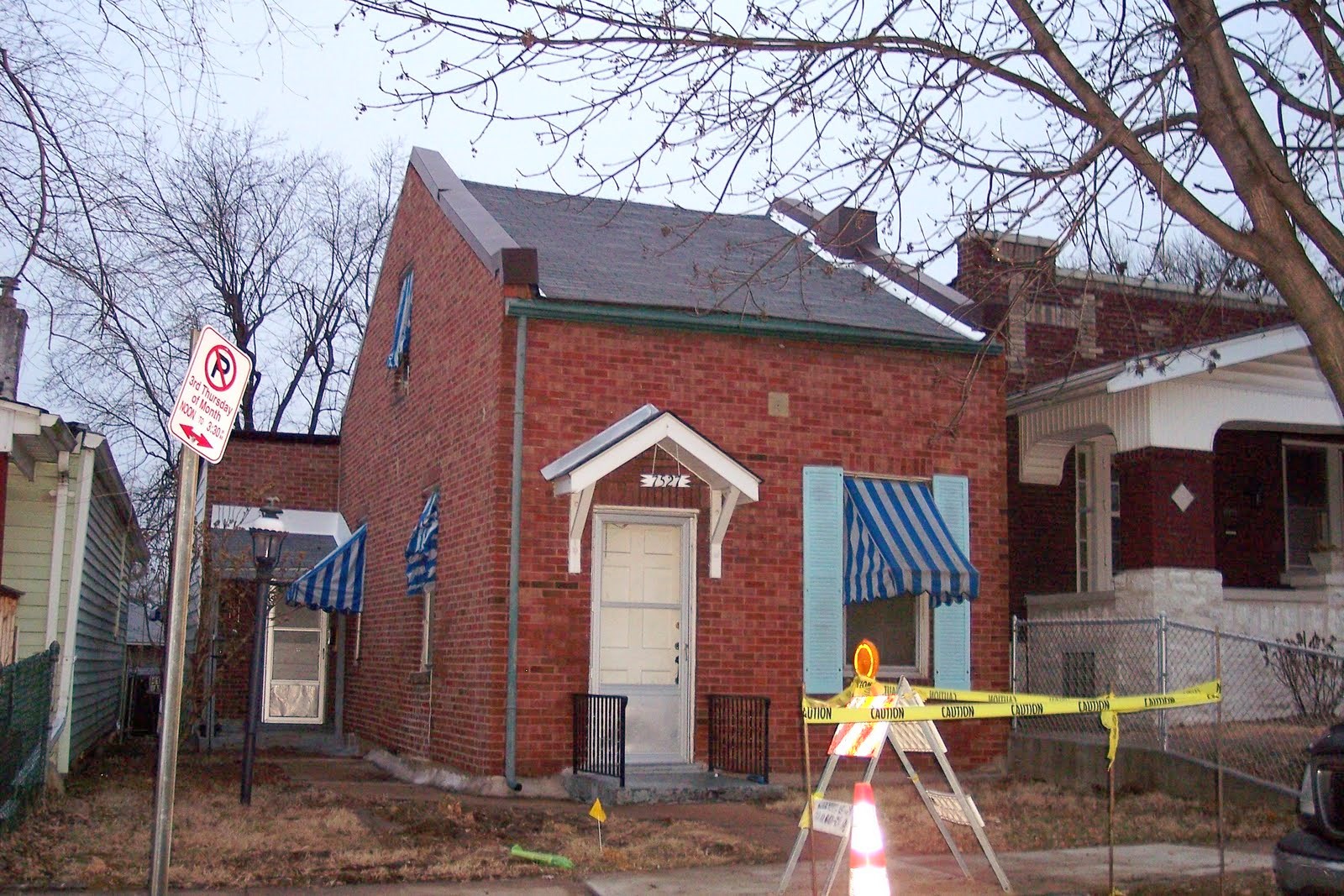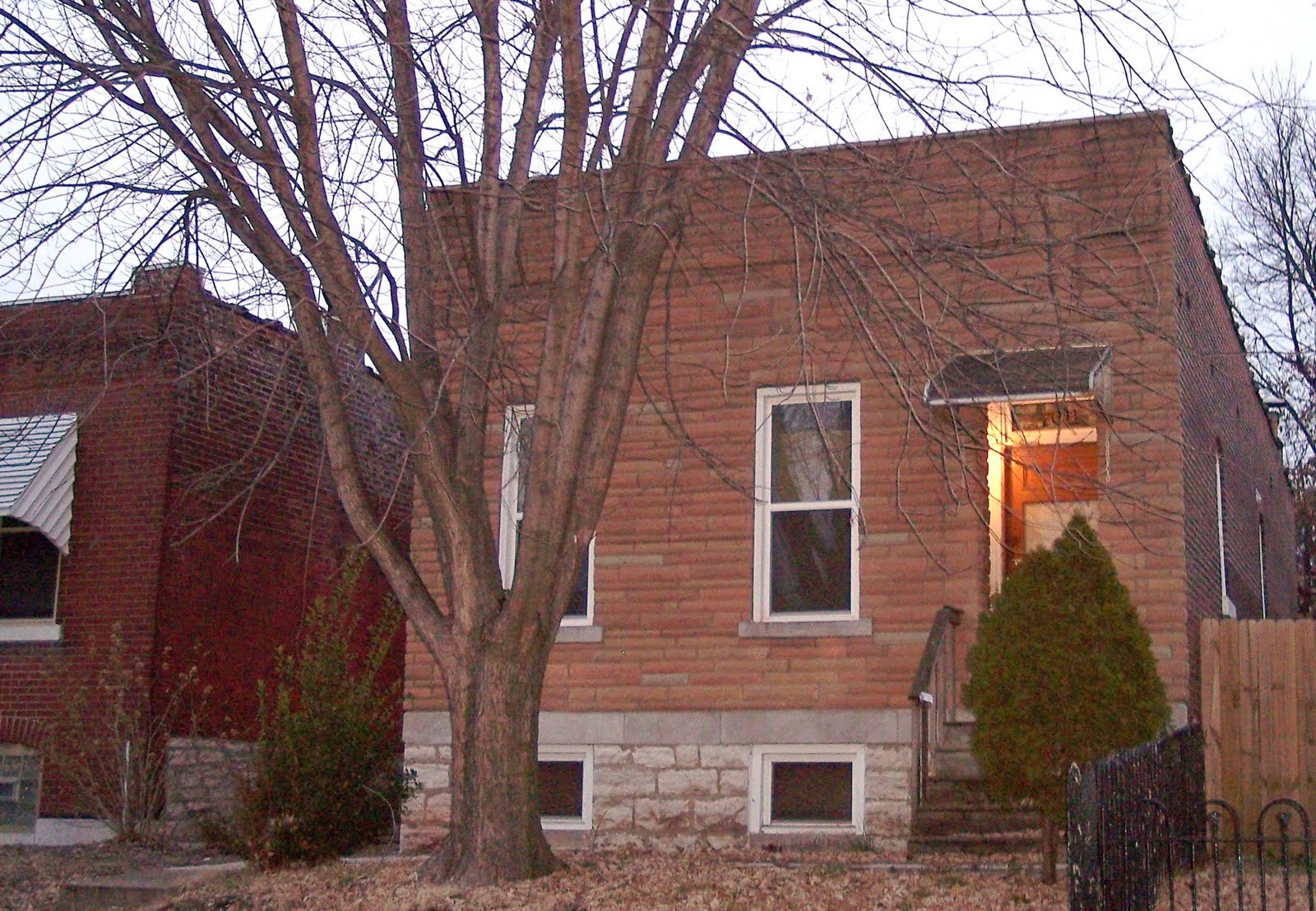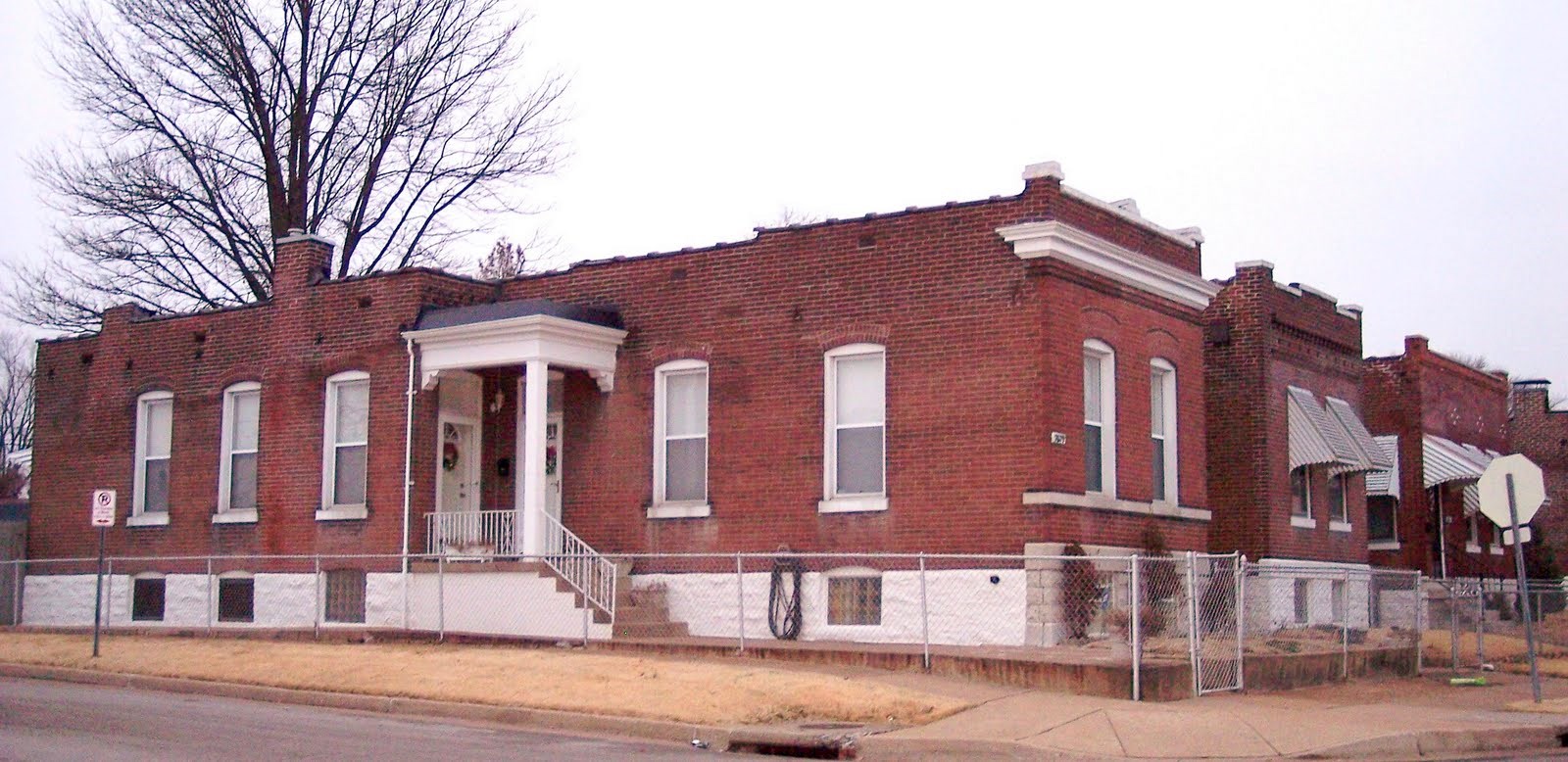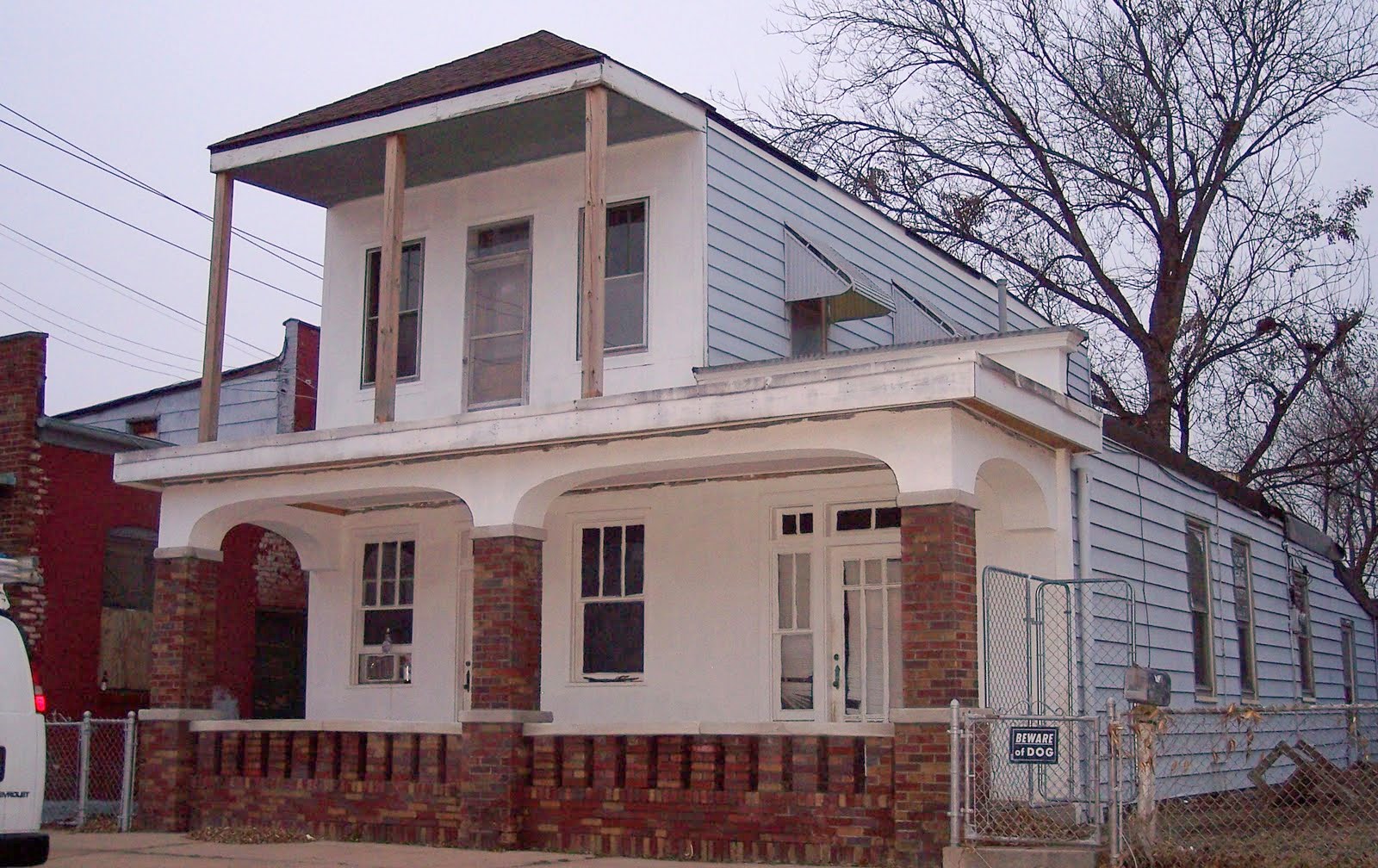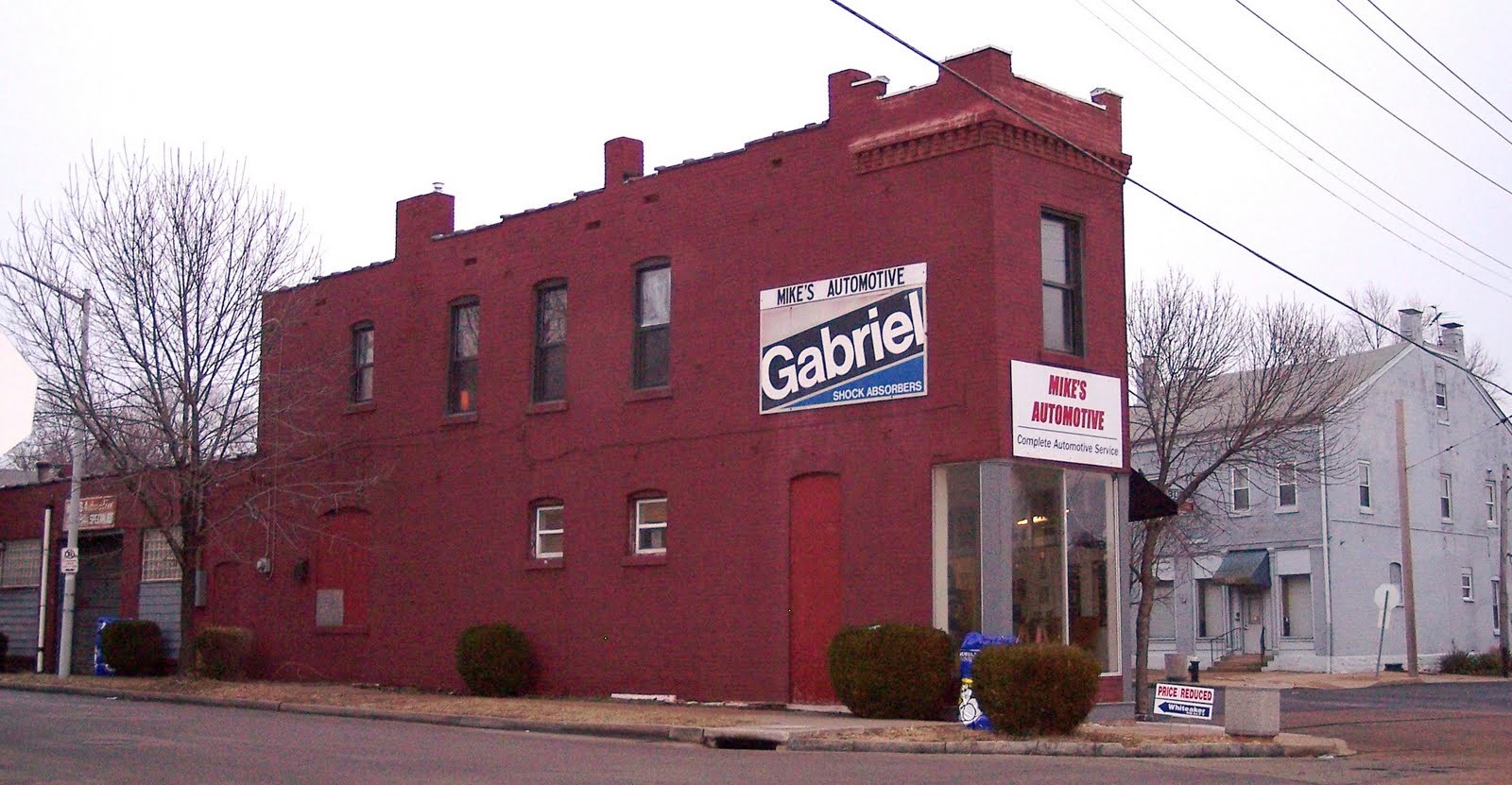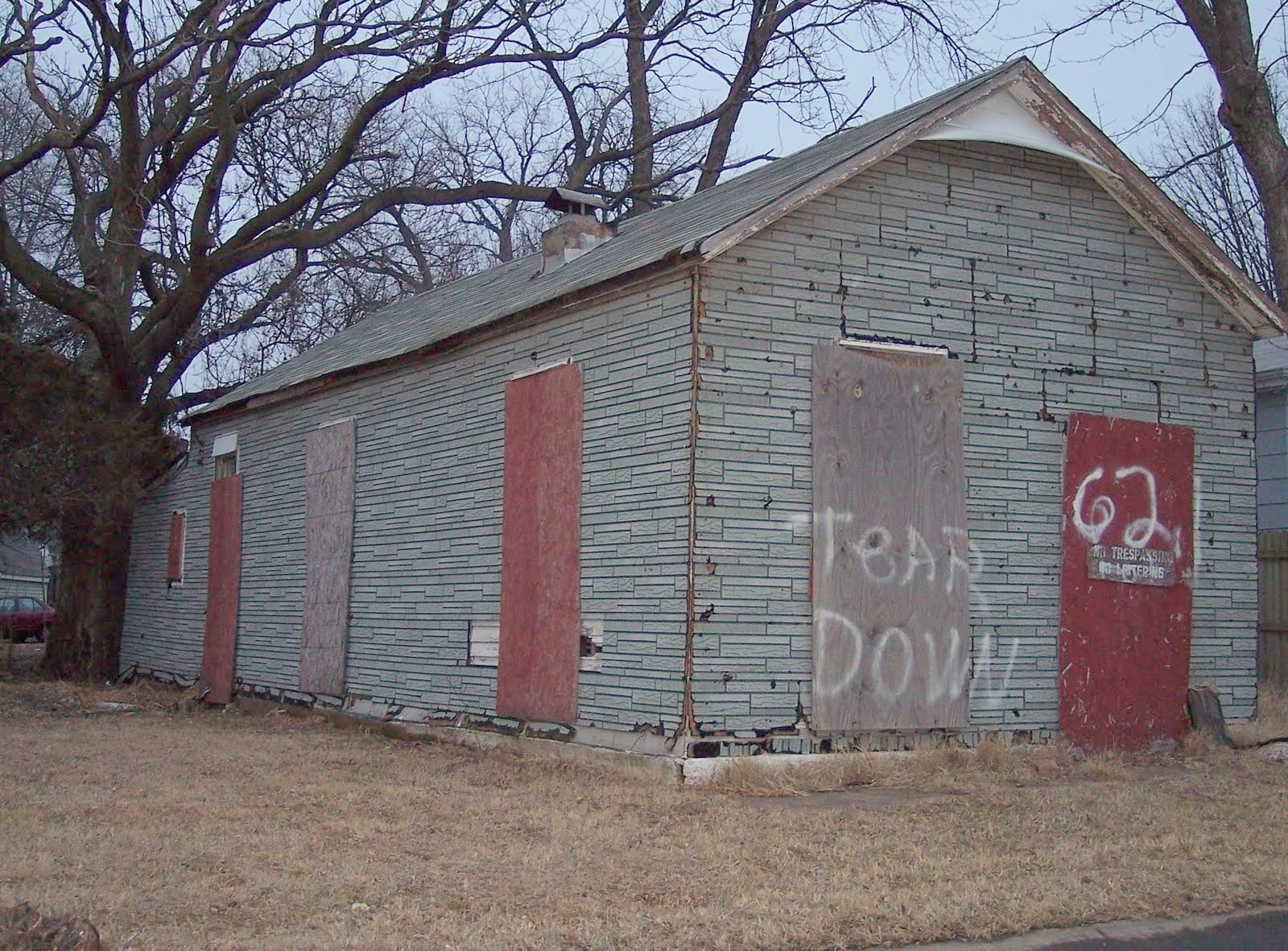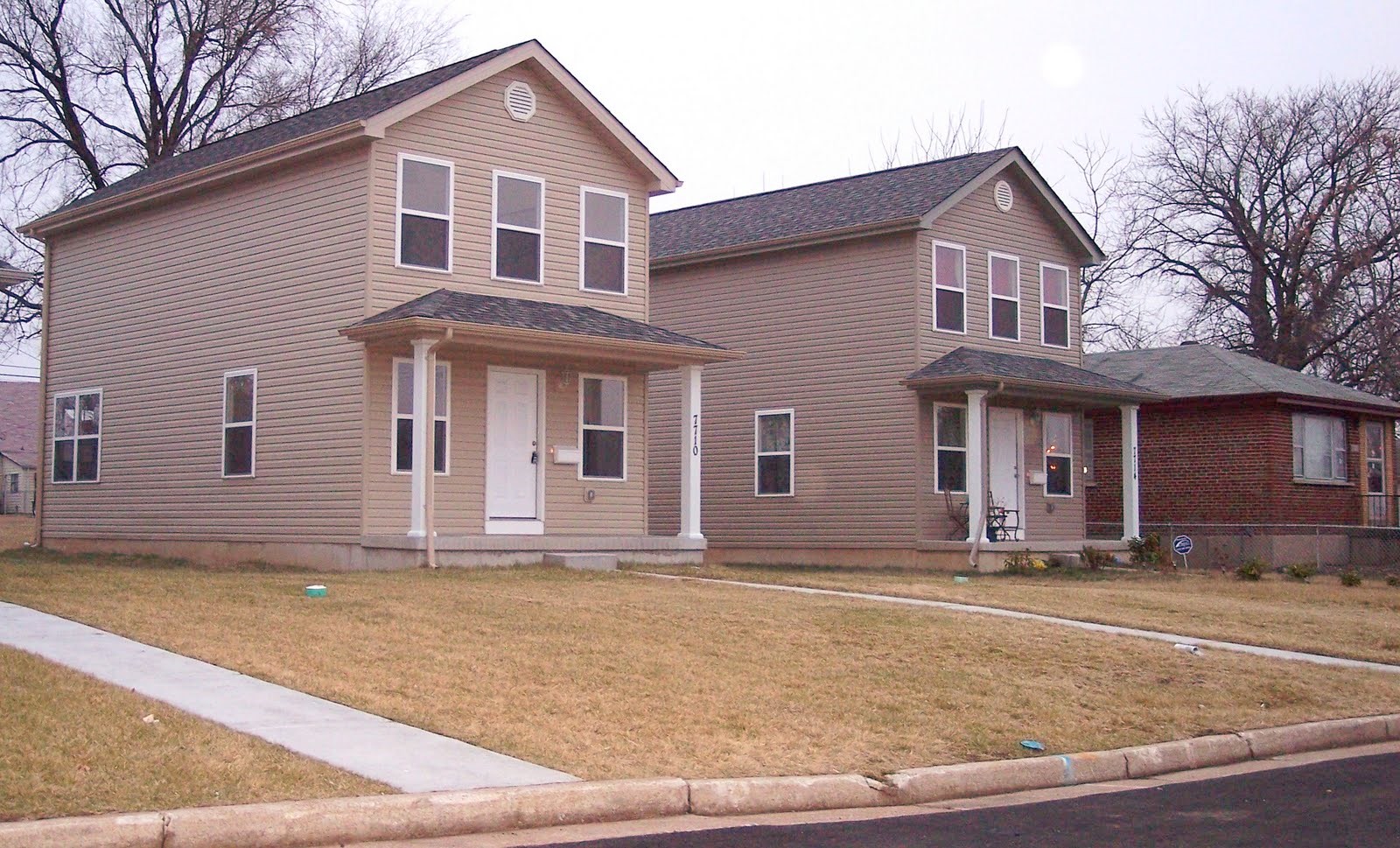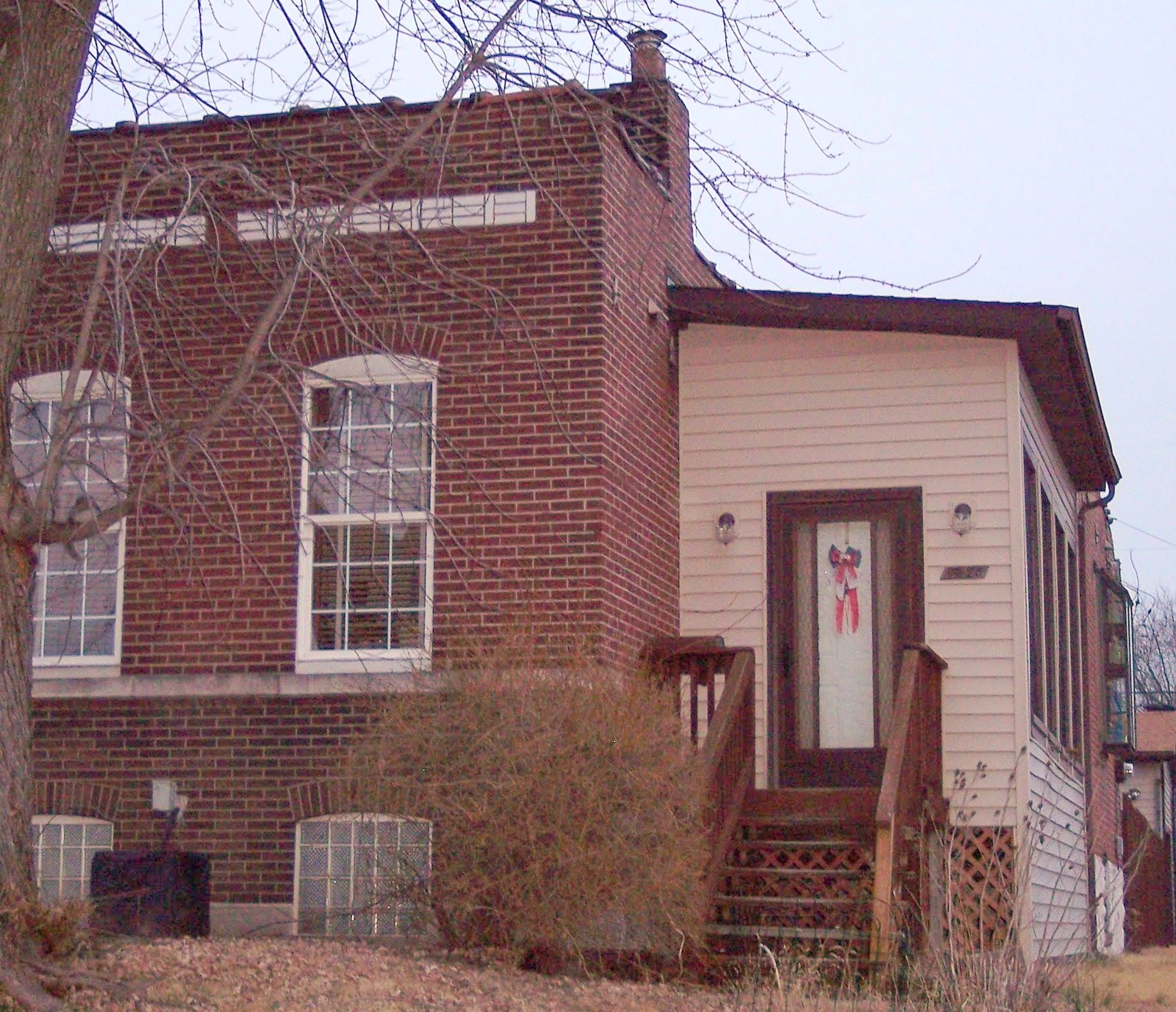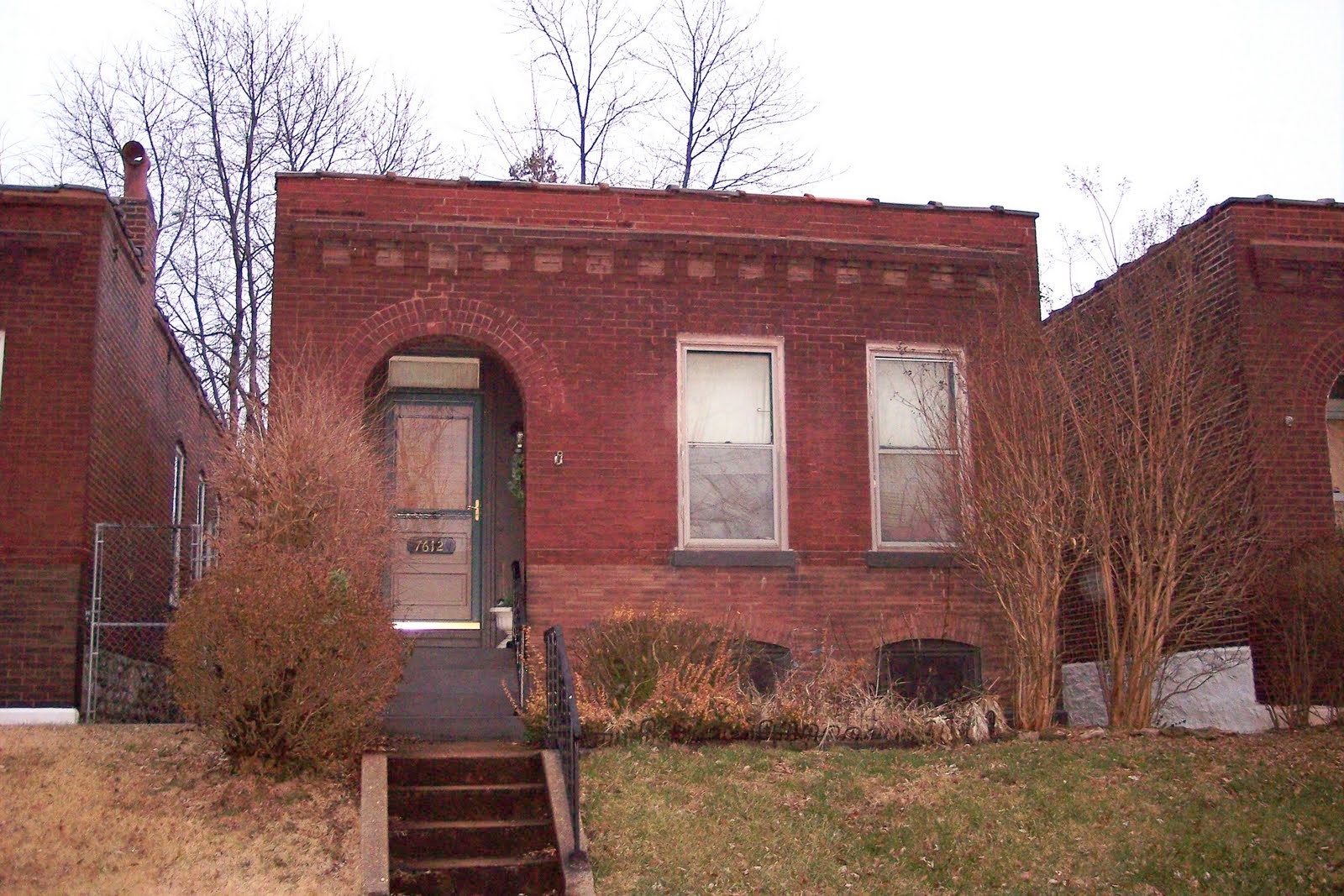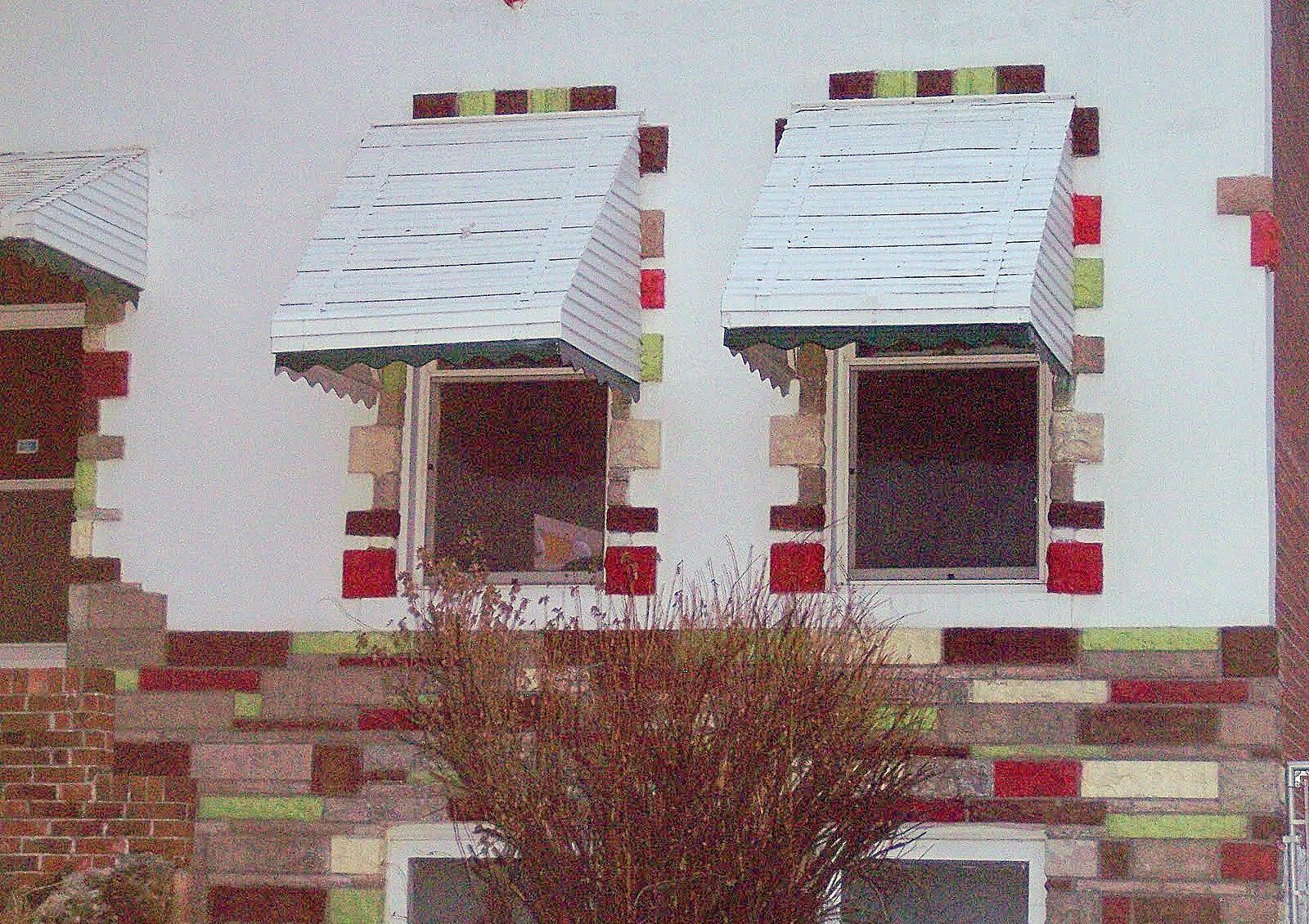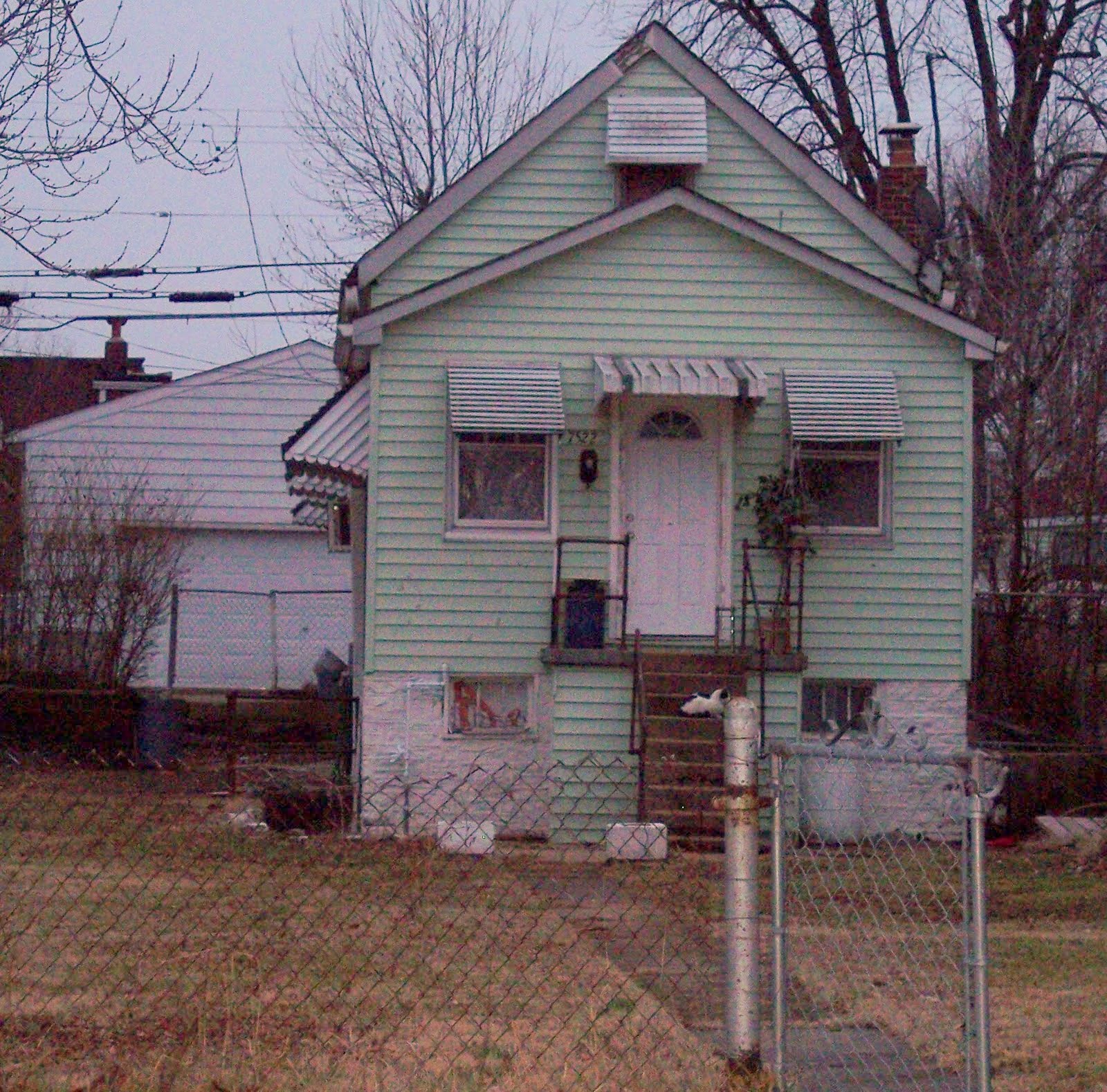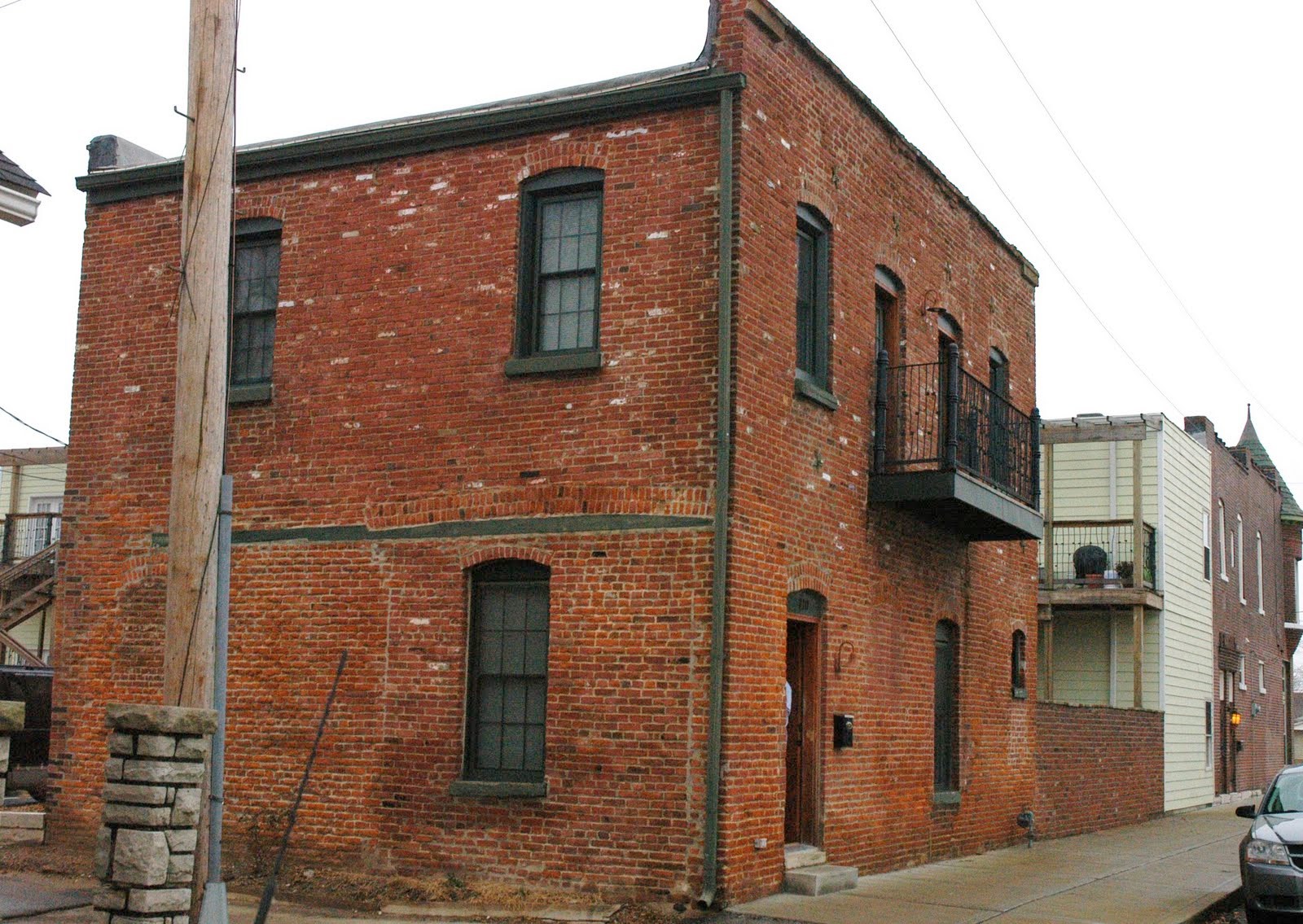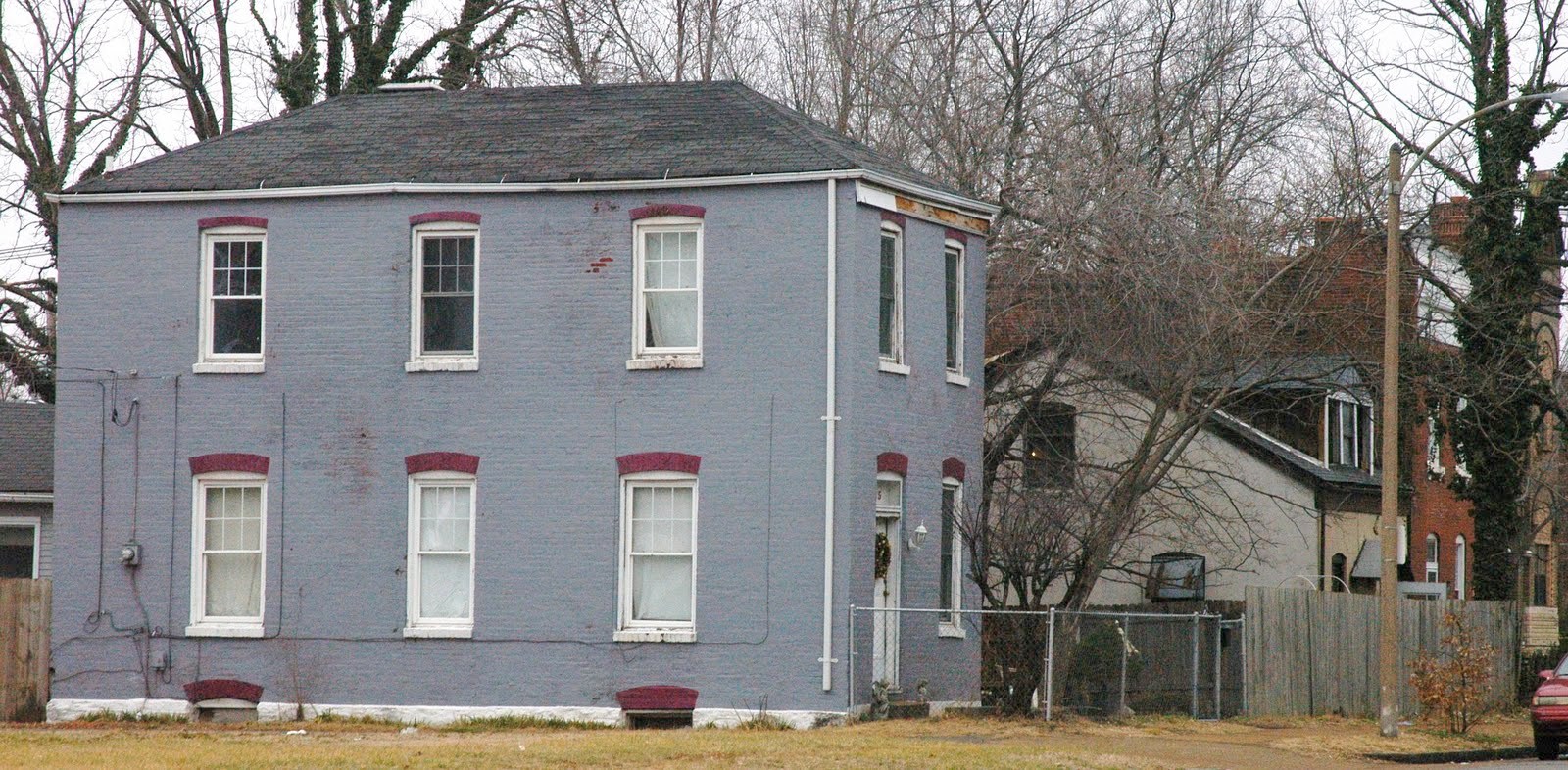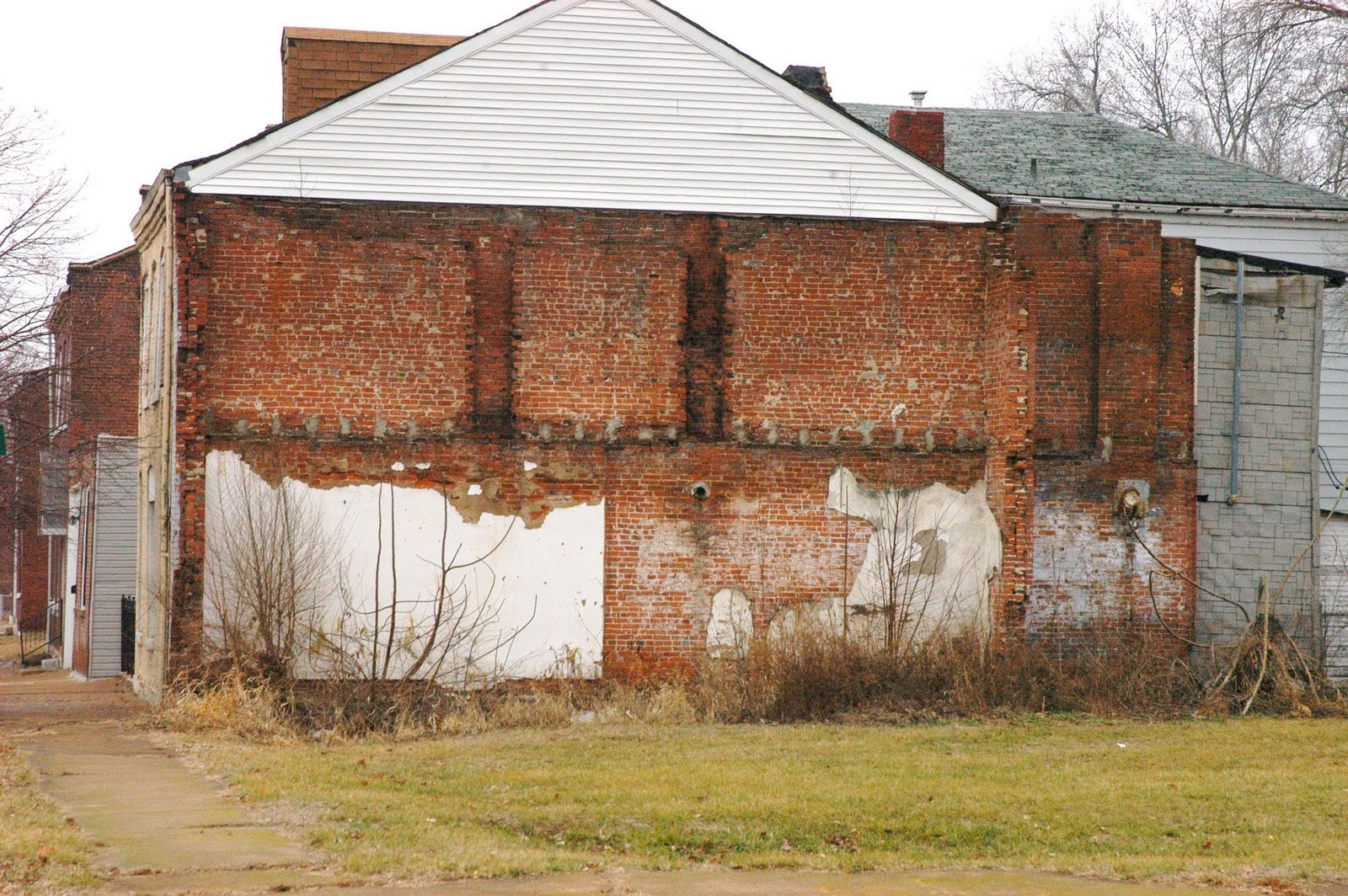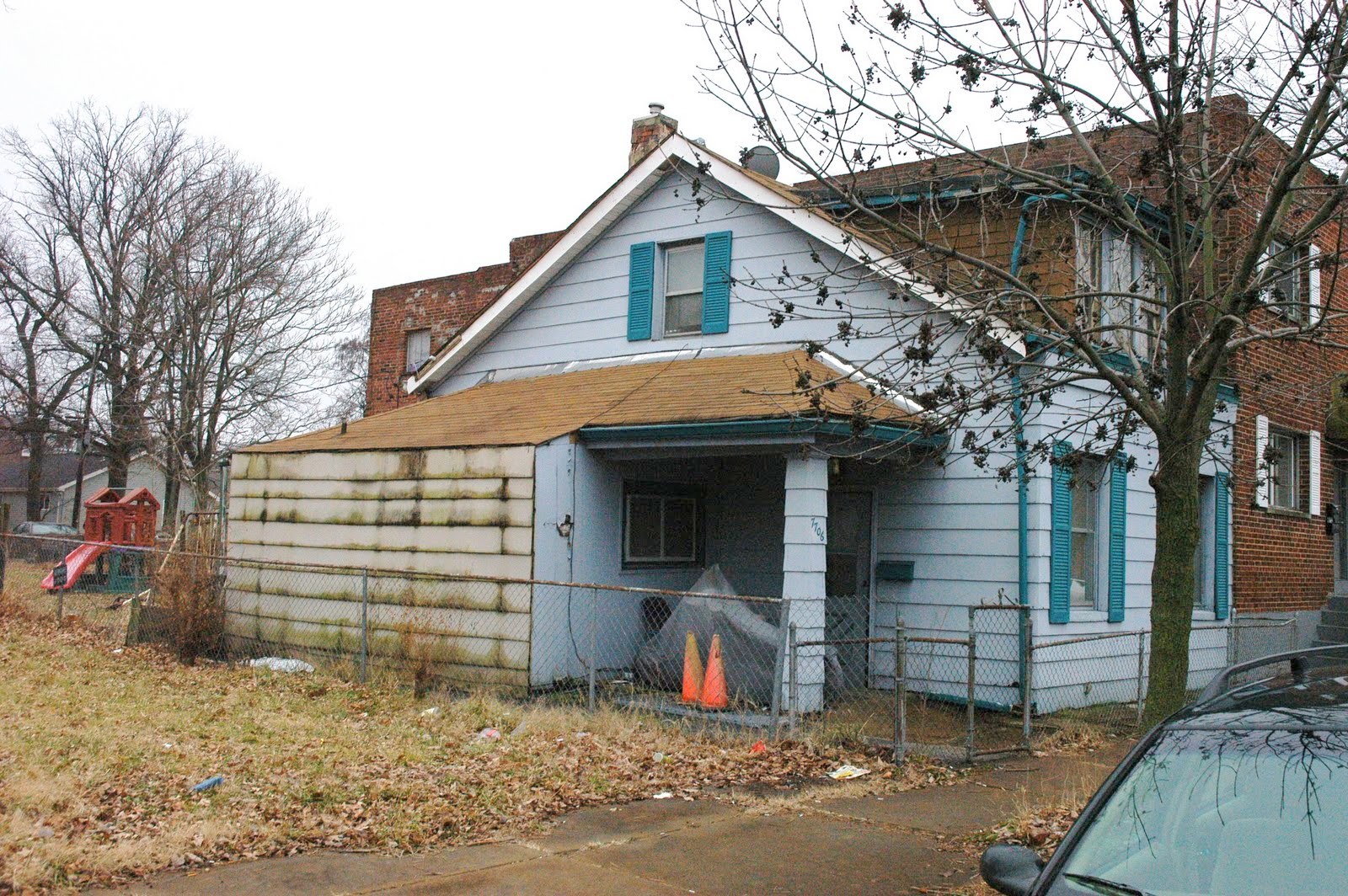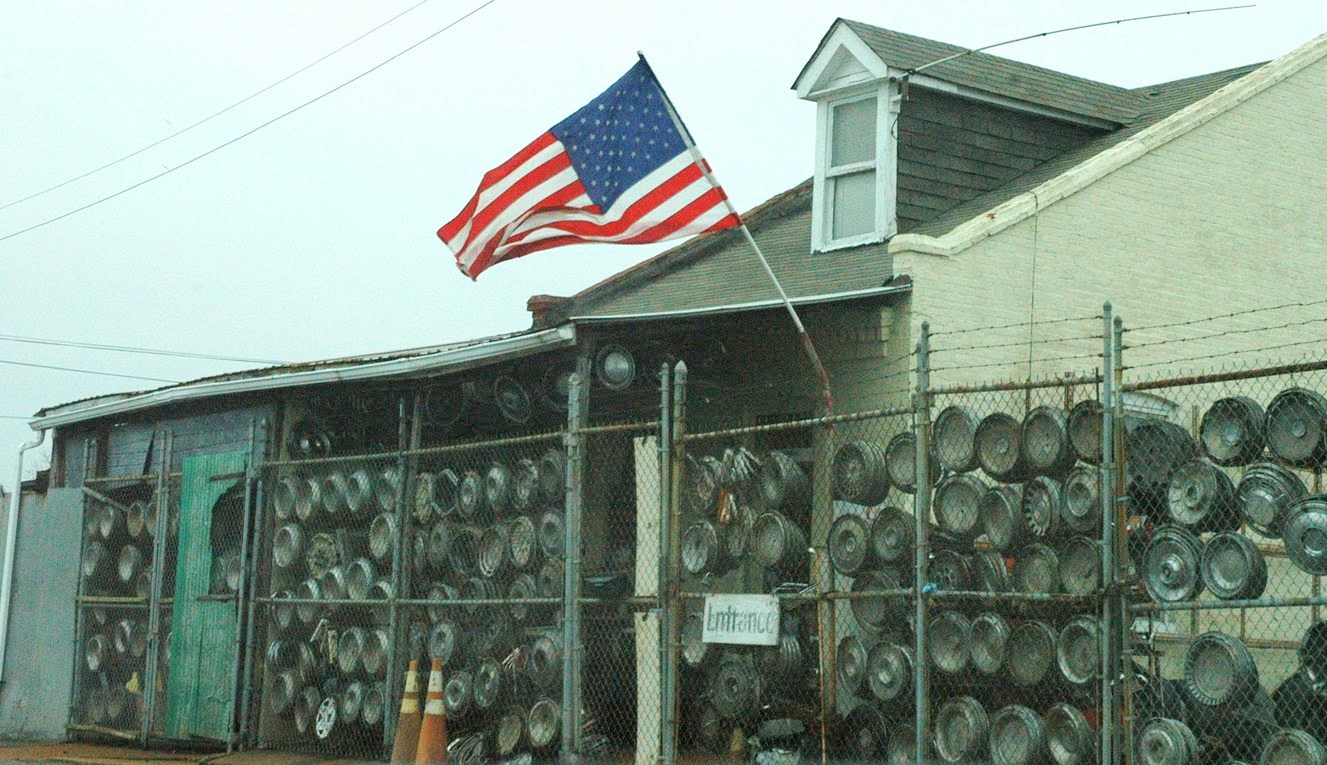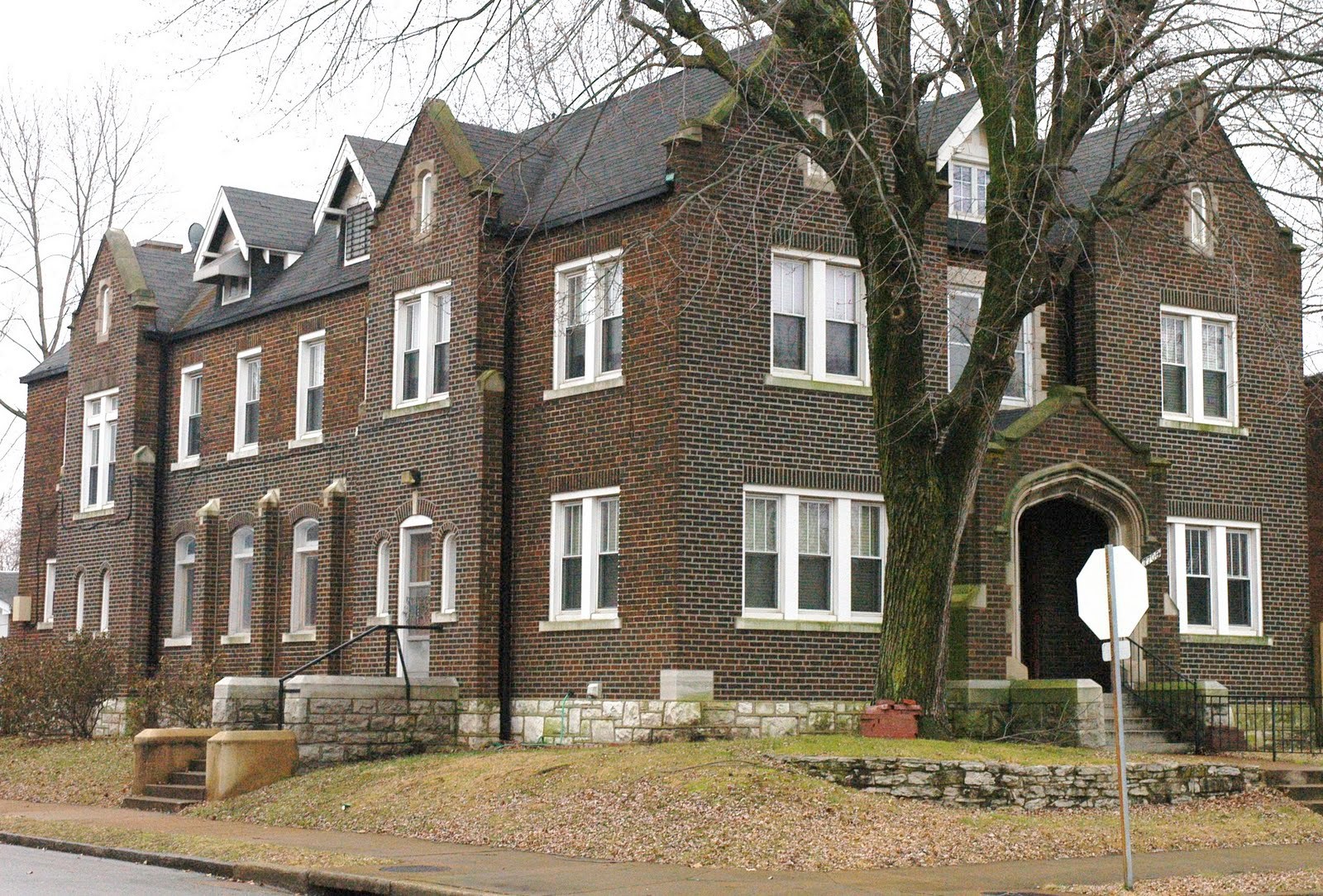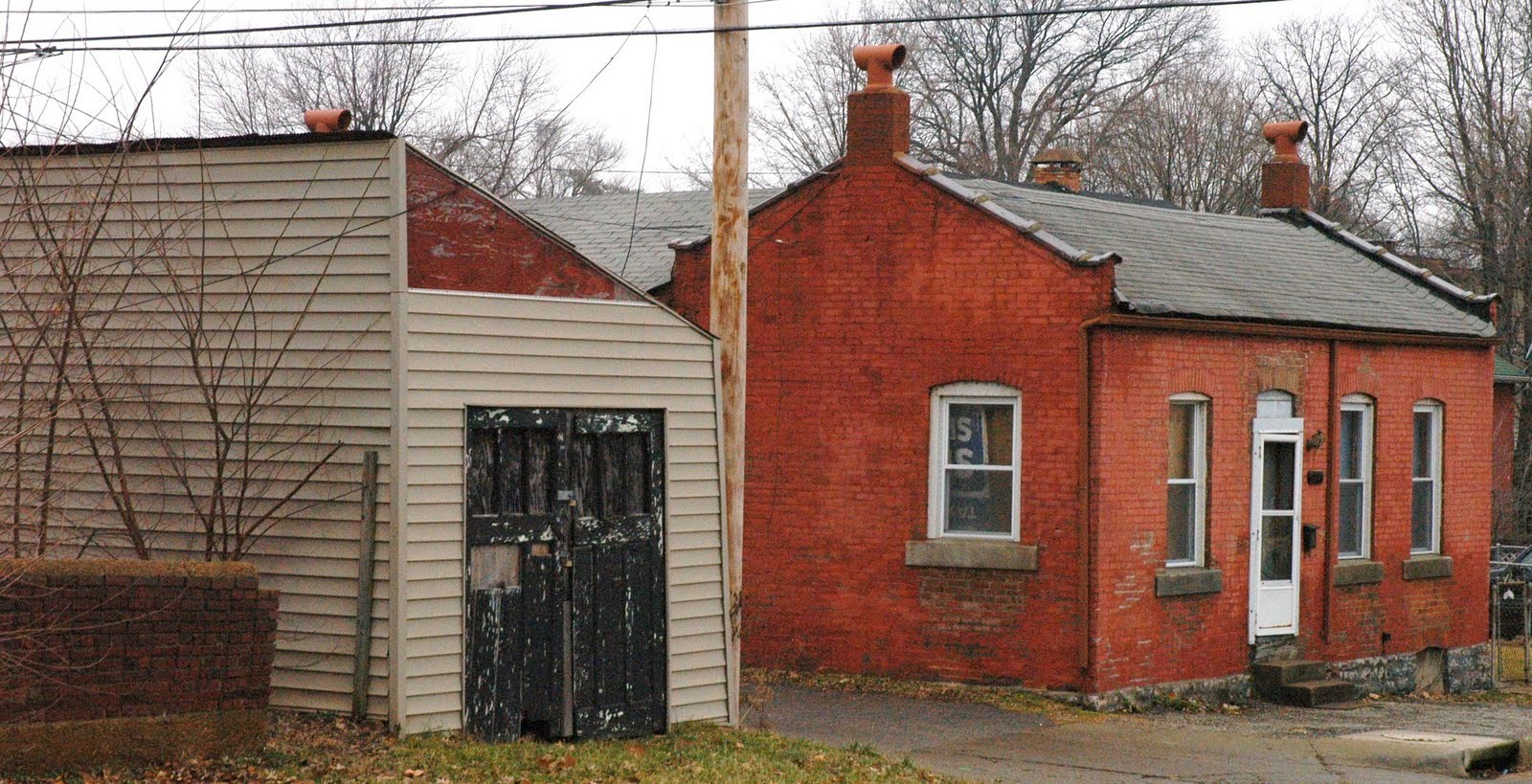 Enjoy the under-recognized Patch. No man, this ain't Carondelet, but everyone sure thinks it is.