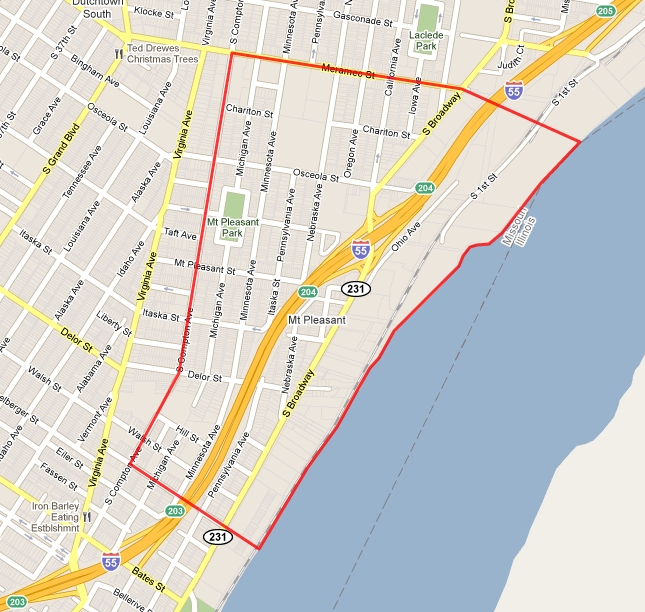 Mount Pleasant is a south St. Louis neighborhood bound by Virginia to the west, the Mississippi River to the east, Meremec to the north and Delor to the south. The 2000 census counted 4,302 residents (1% decline from 1990's count).  59% white, 32% black, 4% Asian and 2% Hispanic/Latino.  2,281 housing units were counted of which 85% were occupied, 31% by owners, 69% by renters. That's a pretty low owner-occupancy rate for a south side neighborhood.
There are several commonly held beliefs in St. Louis. One, that Dogtown is a distinct neighborhood rather than a collection of neighborhoods, Kingshighway Hills is a distinct neighborhood, separate from North Hampton (note the sign on Oleatha just west of Kingshighway)…I'm sure there are others. Many St. Louisians believe Mt. Pleasant to be part of Dutchtown. Not true.
Yet, like Dutchtown, this neighborhood has the feel of one in transition. I can't quite make out if it's one on the rise or one in the midst of a slow decline. You could call it either way. I'd like to hear from those that call Mt. Pleasant home to chime in on the current status of this fine part of the city.
Today I started out by the Mississippi River on Ohio Ave. where there is, of all things, a frat house and an Indian mound called Sugarloaf Mound within 100 yards of each other. Sugarloaf Mound holds the distinction as being the last mound to survive in what is commonly referred to as the "Mound City".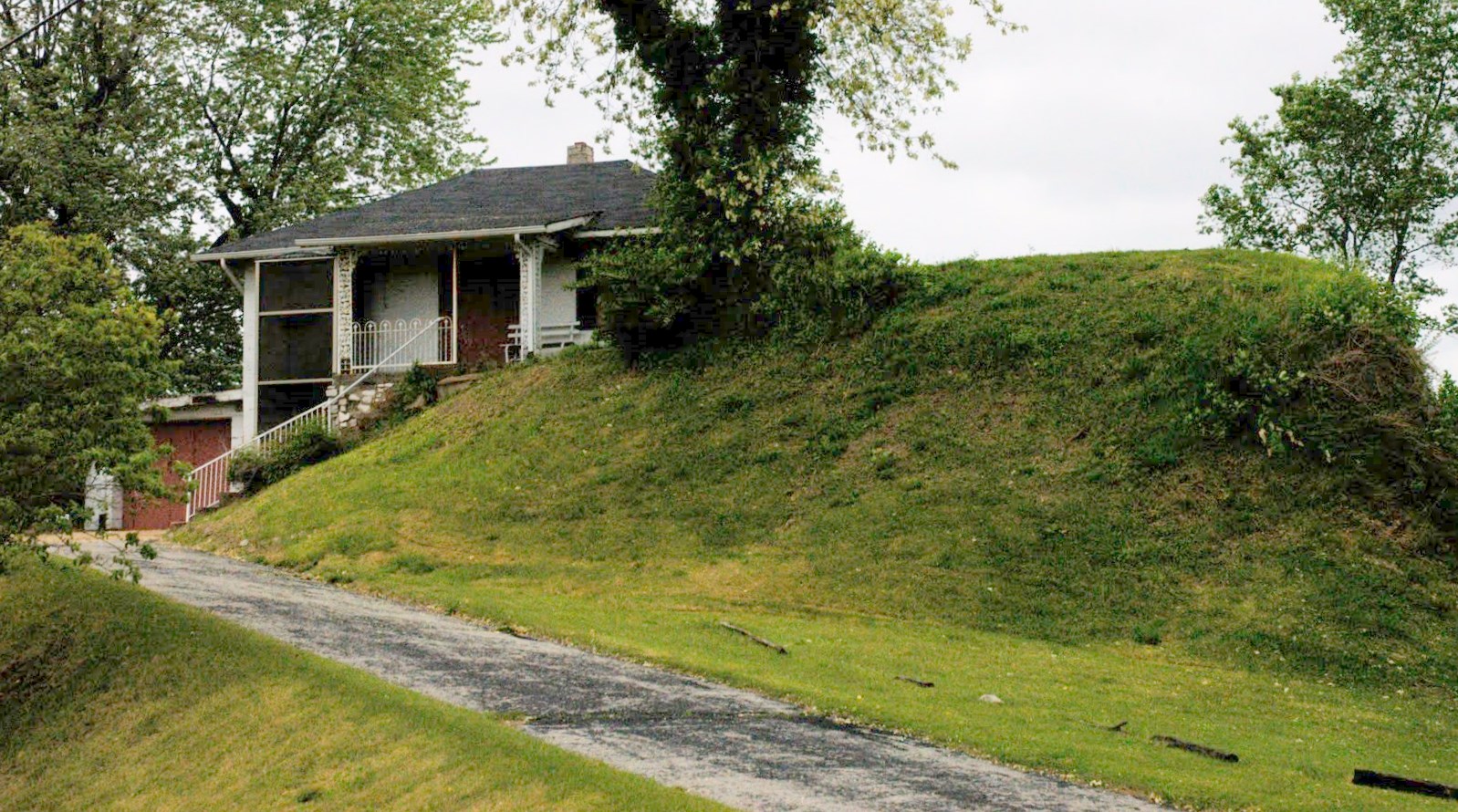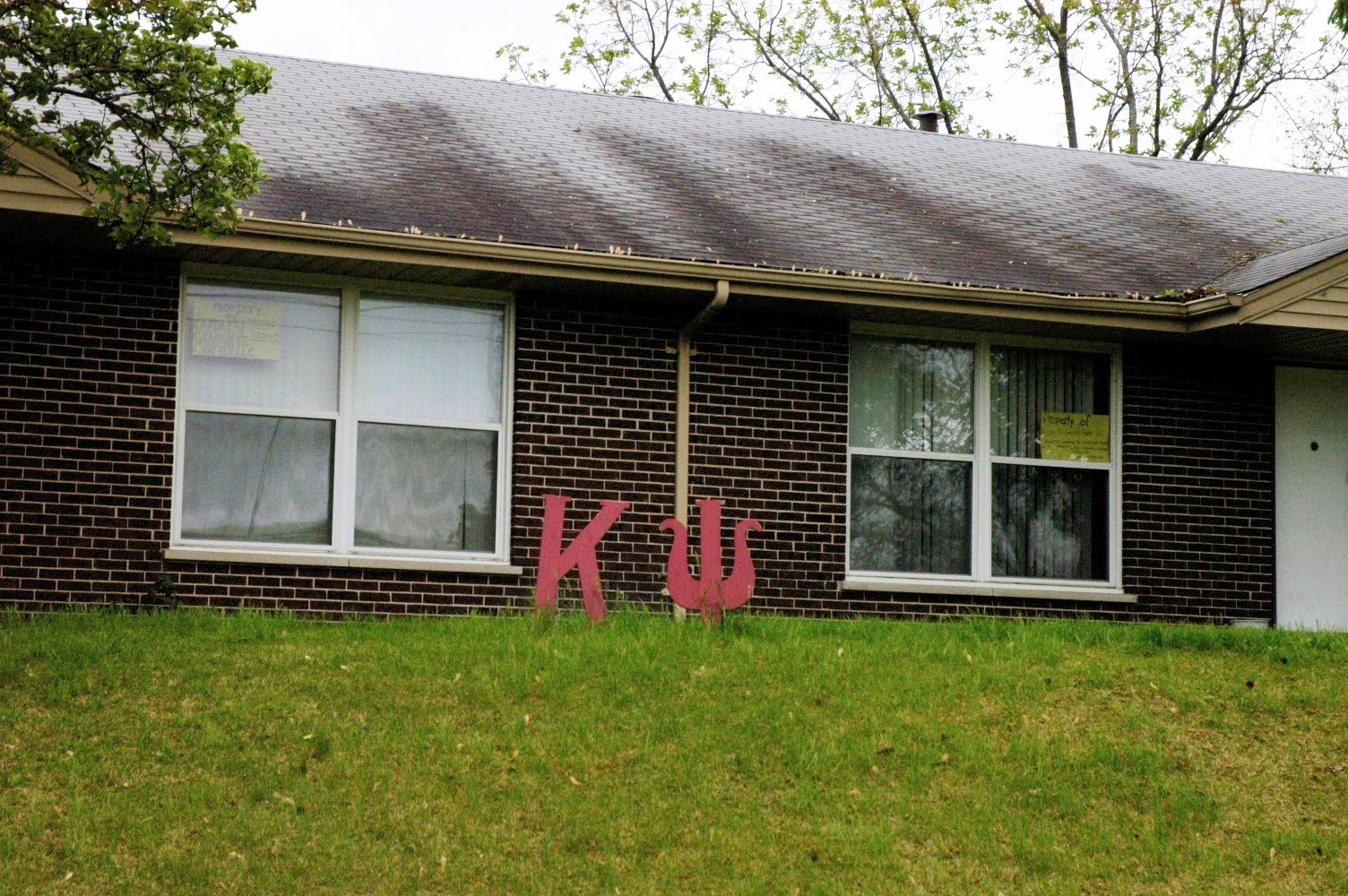 There are some interesting properties along Broadway that overlook the mighty Miss: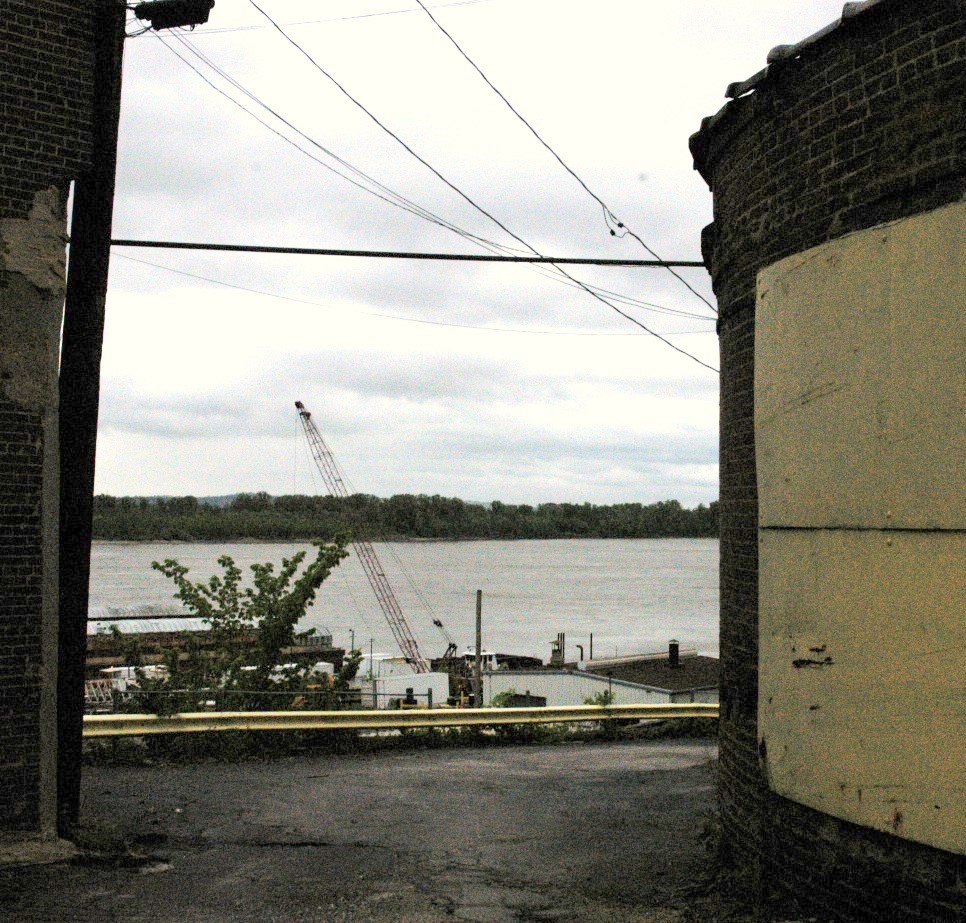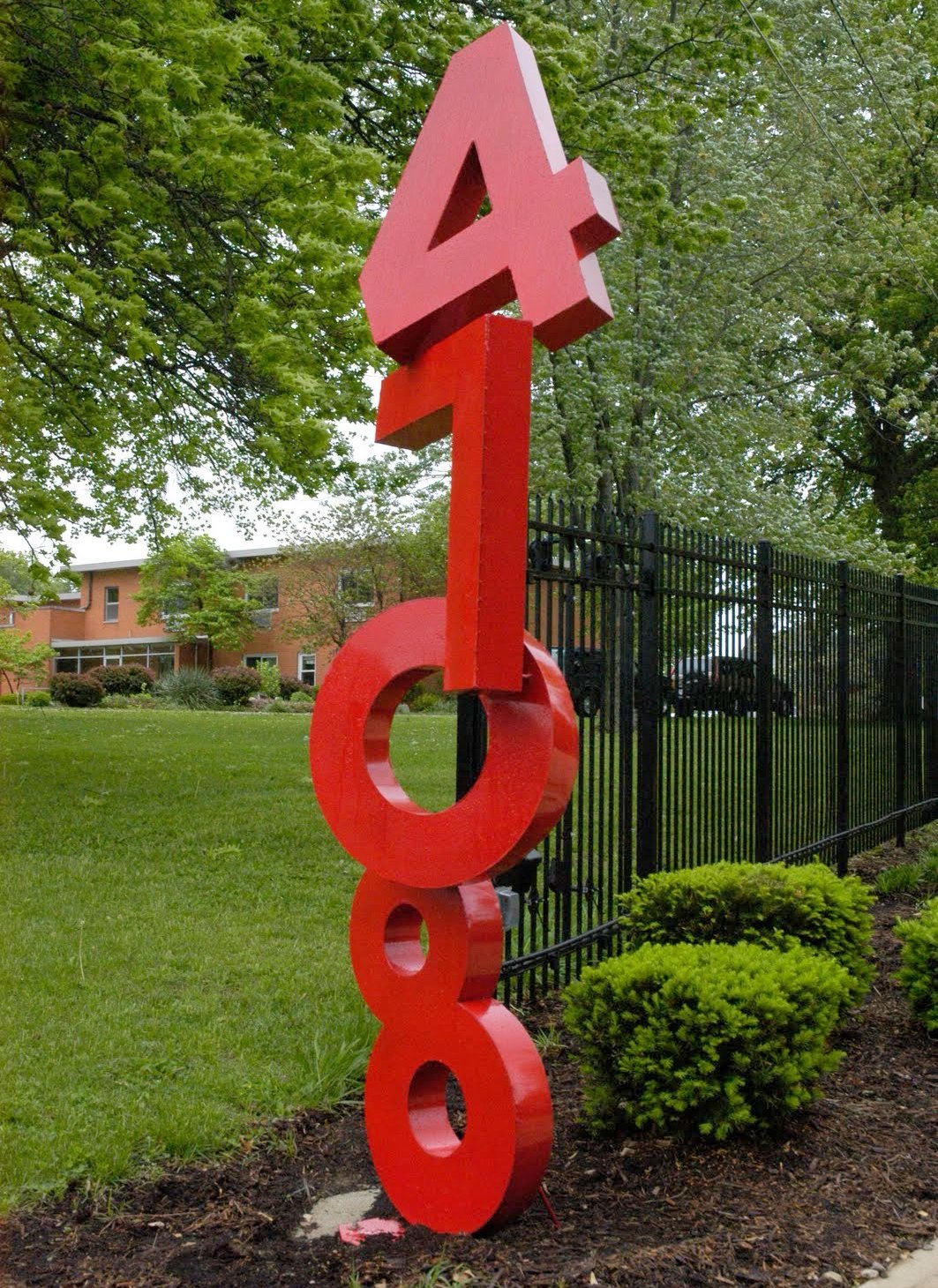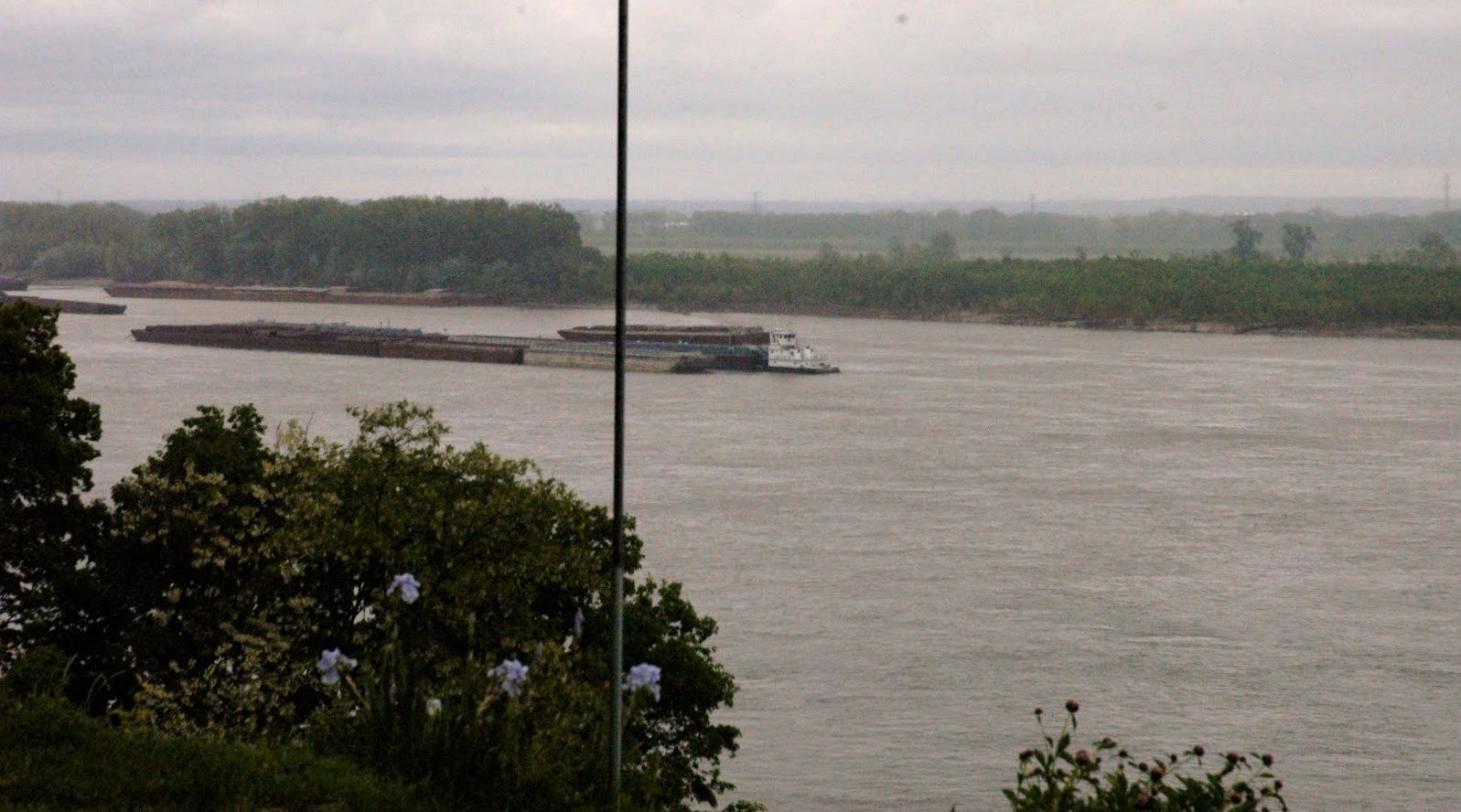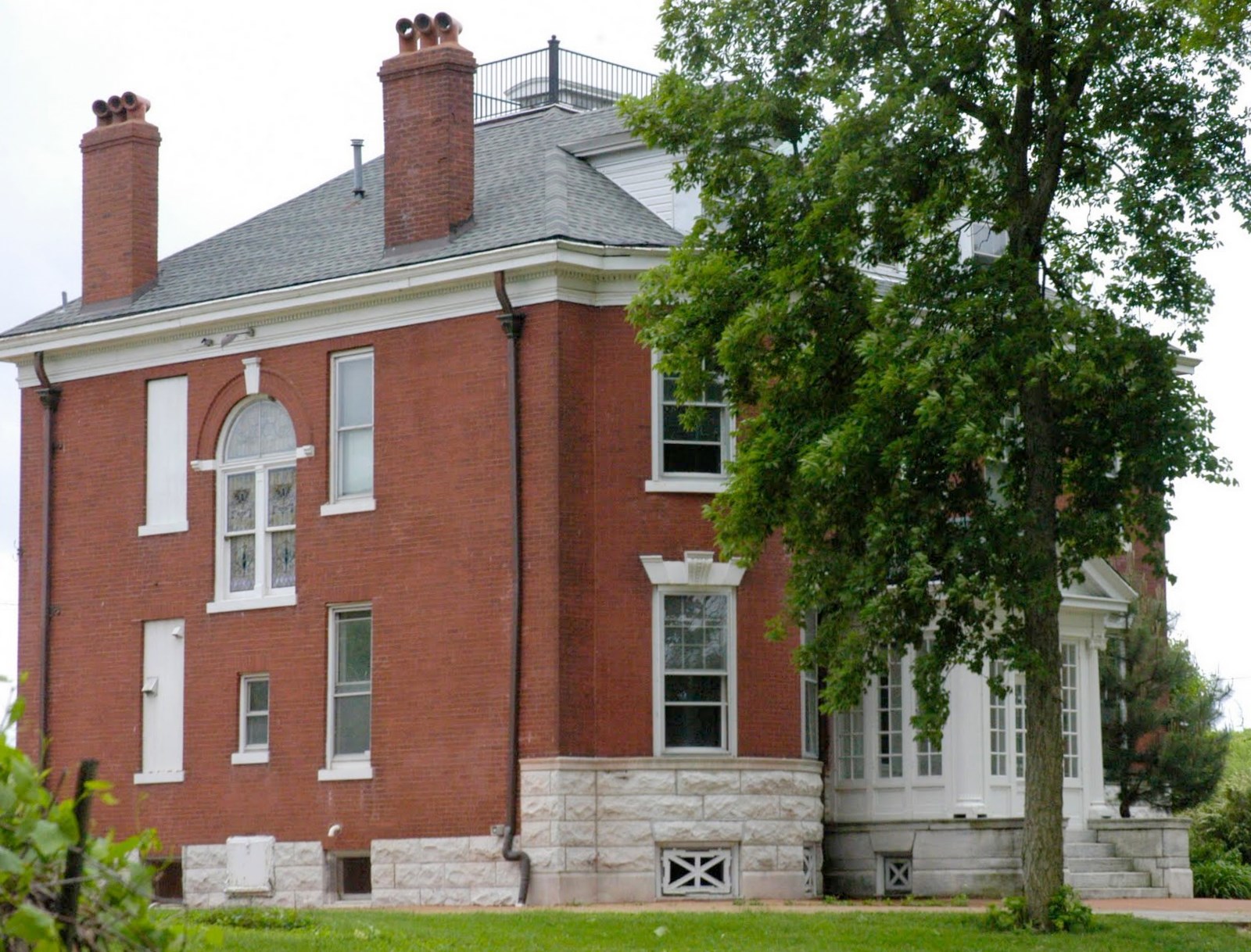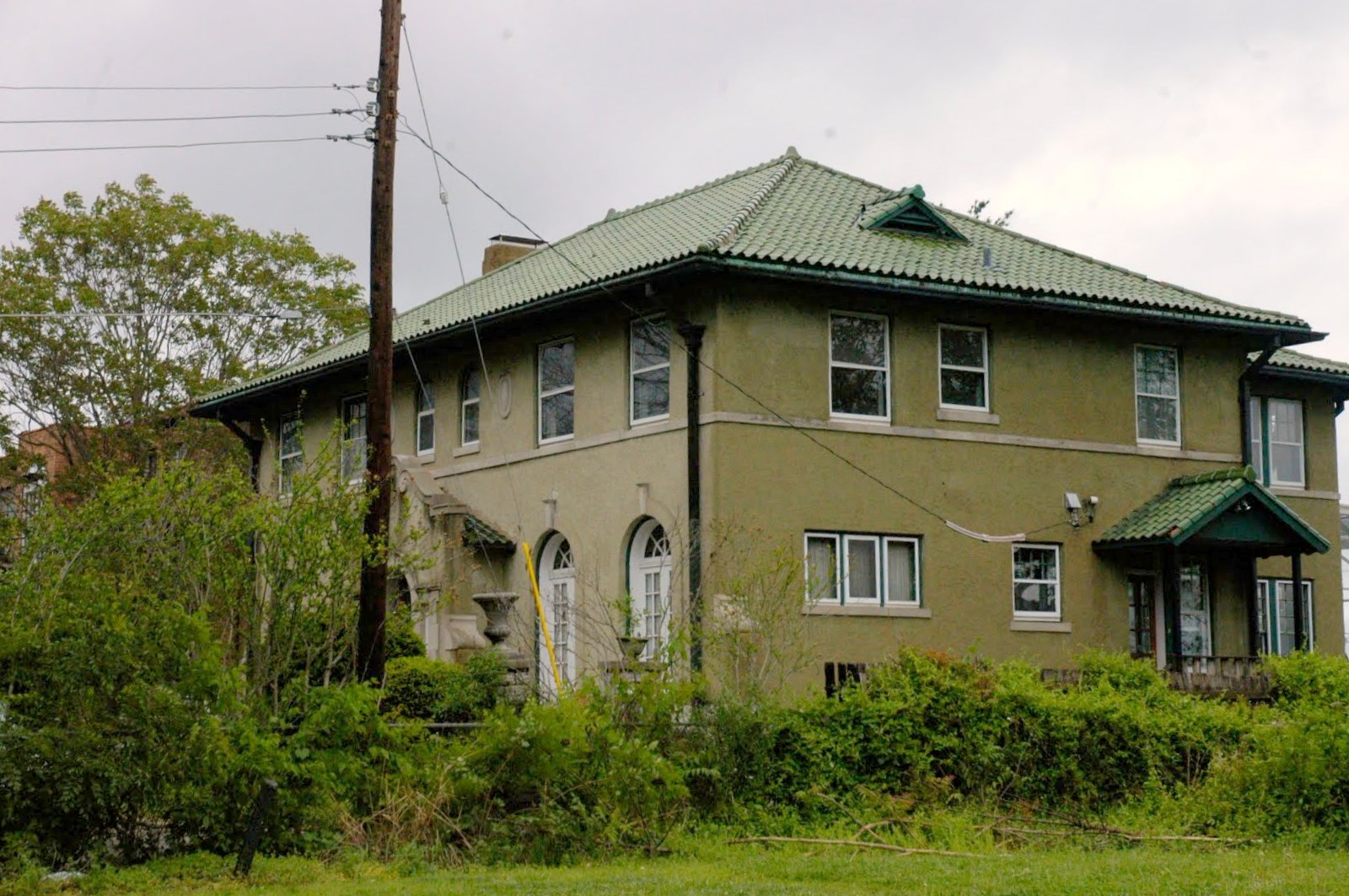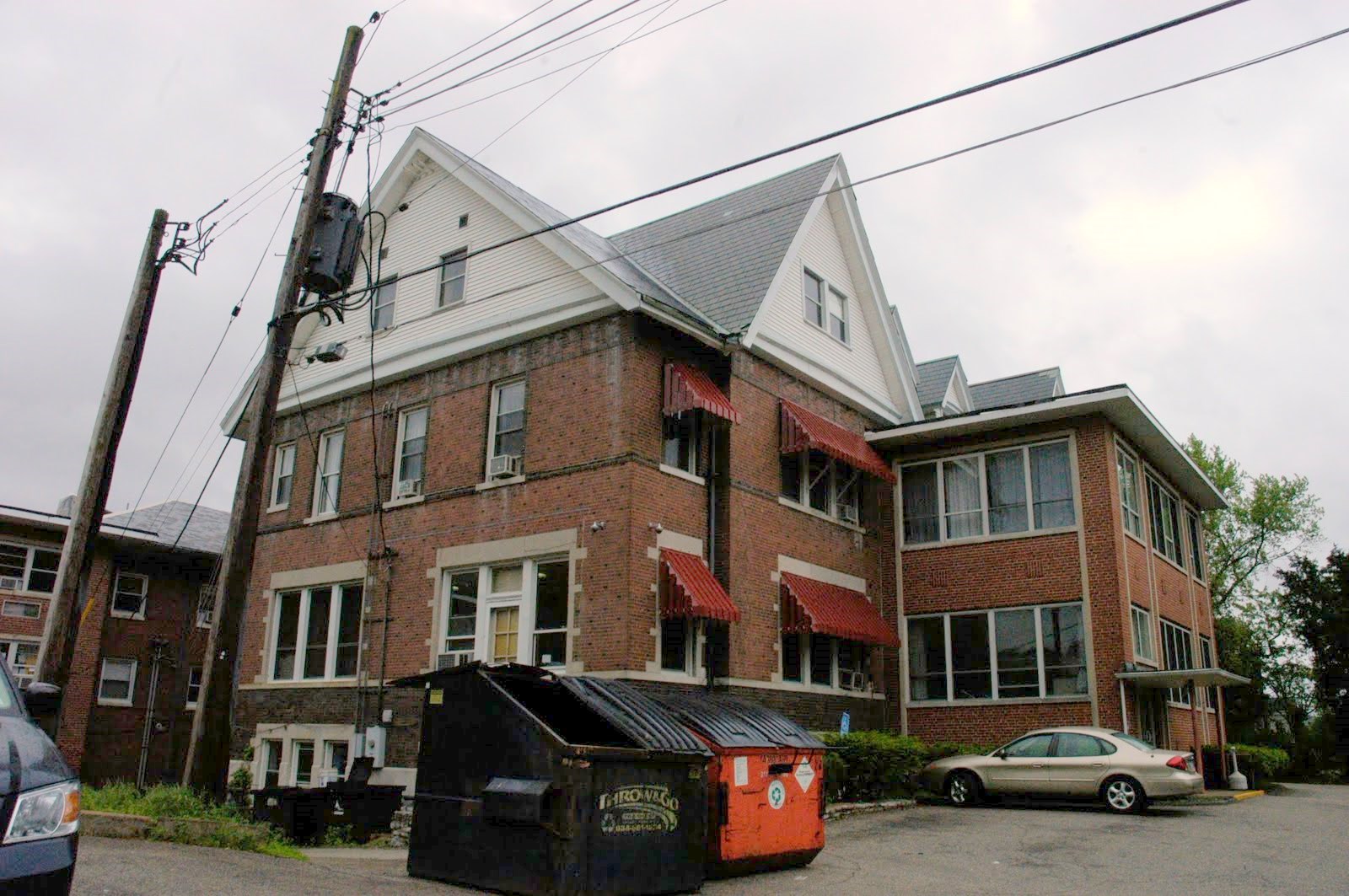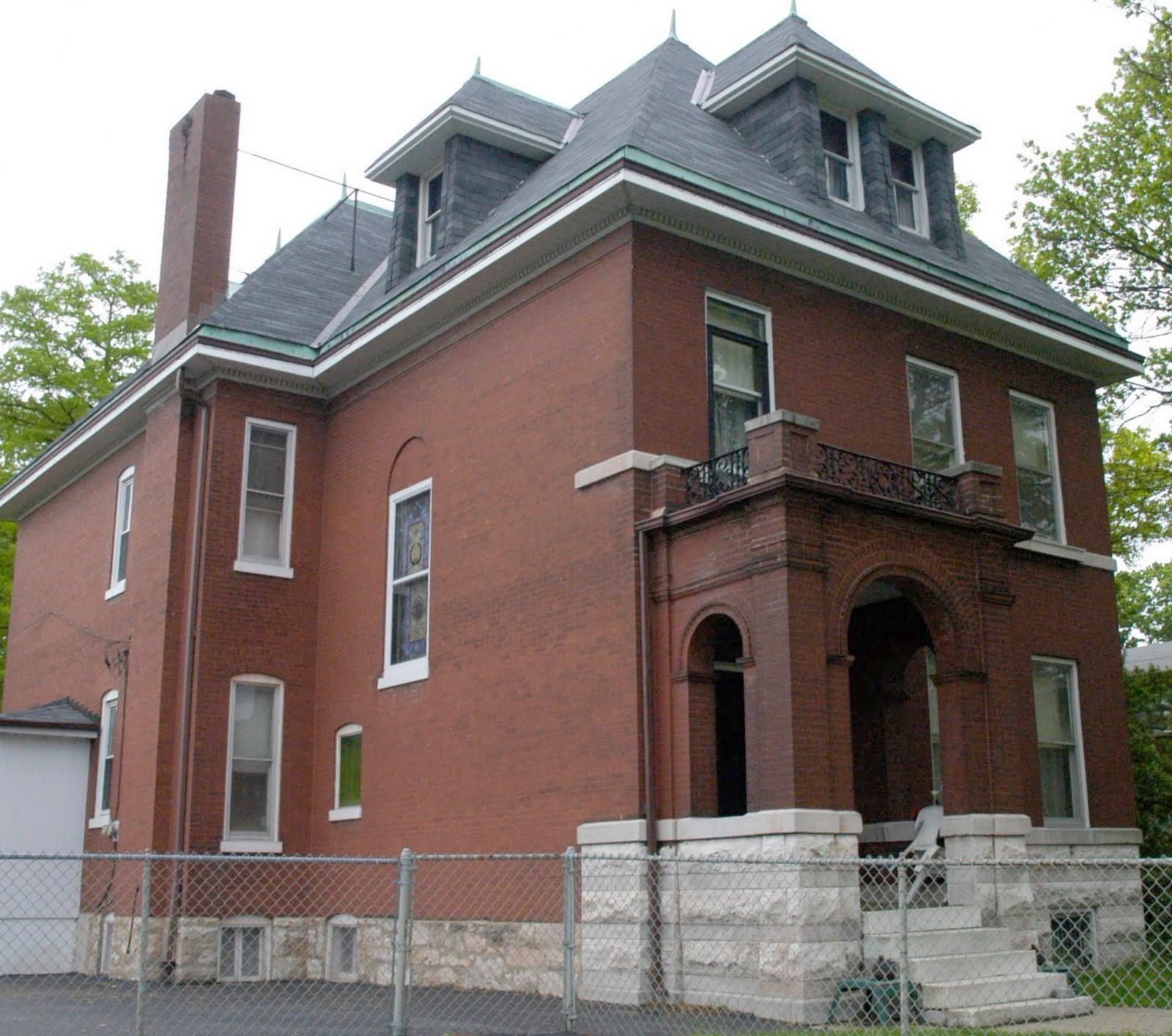 Check out this little clubhouse?: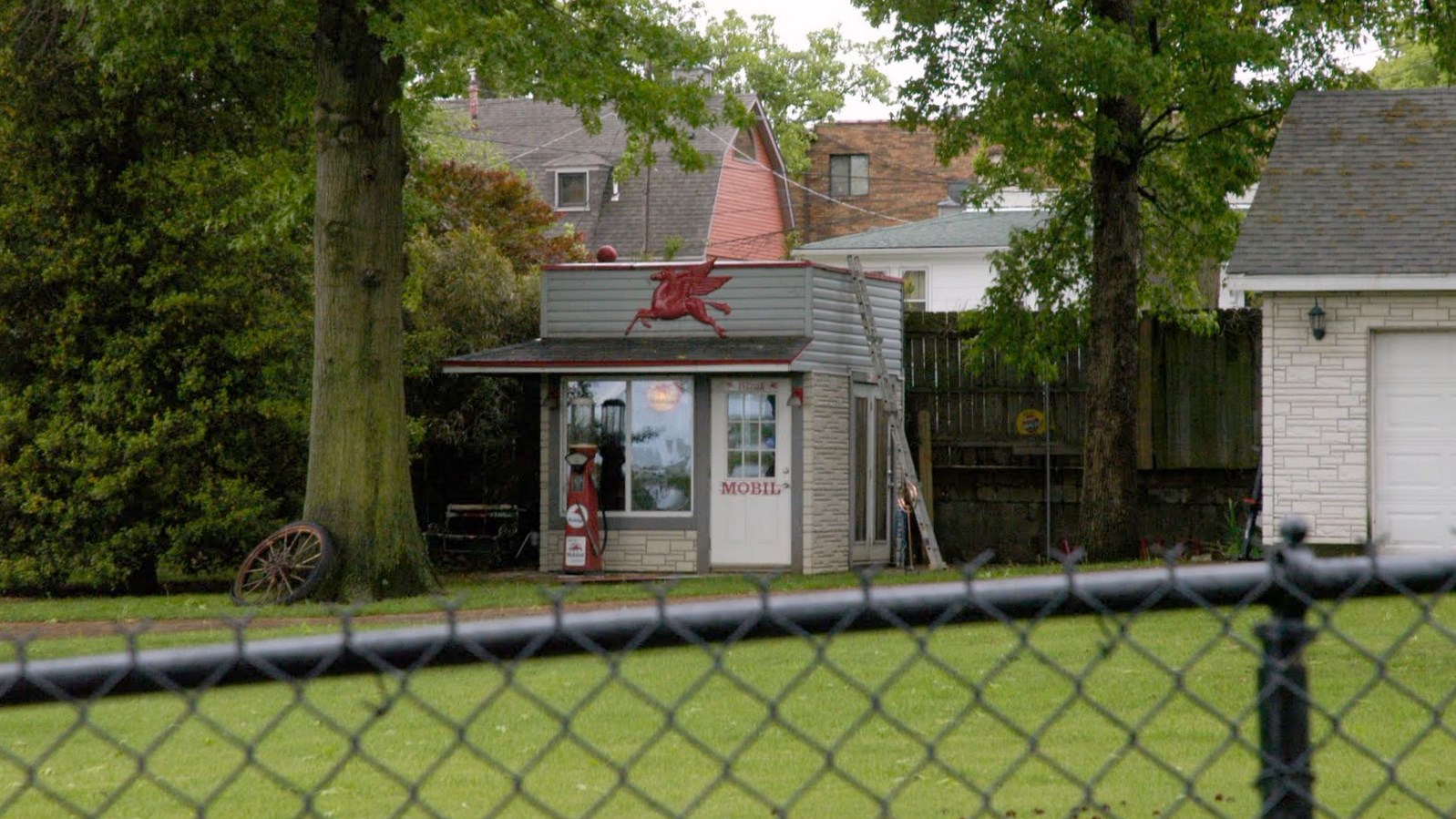 I-55 was as disruptive to the neighborhood as most intersatates were in St. Louis. Here are some of the newer (mid-century) homes built in the wake of the interstate contstruction: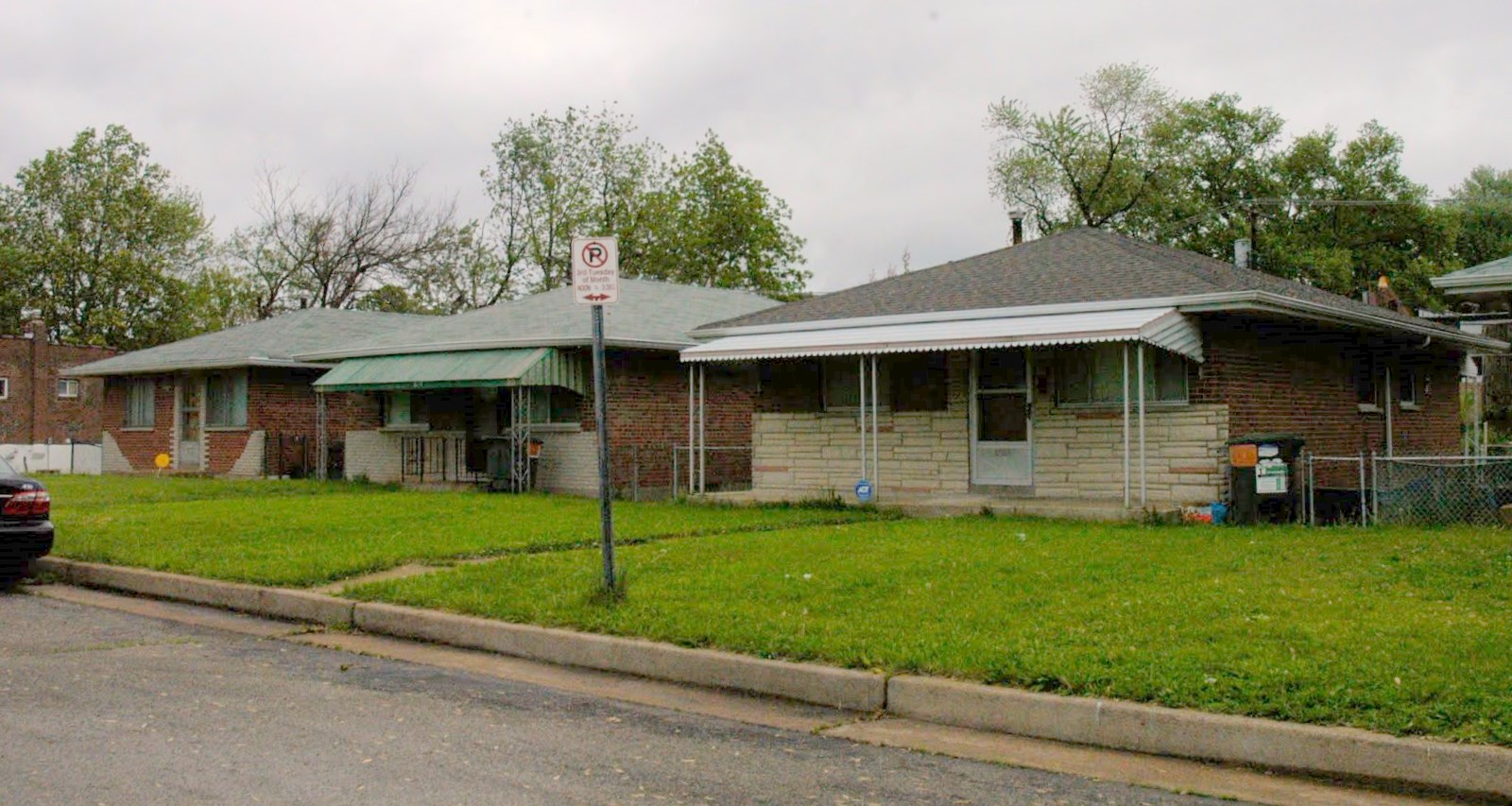 Mt. Pleasant has a park within it's confines.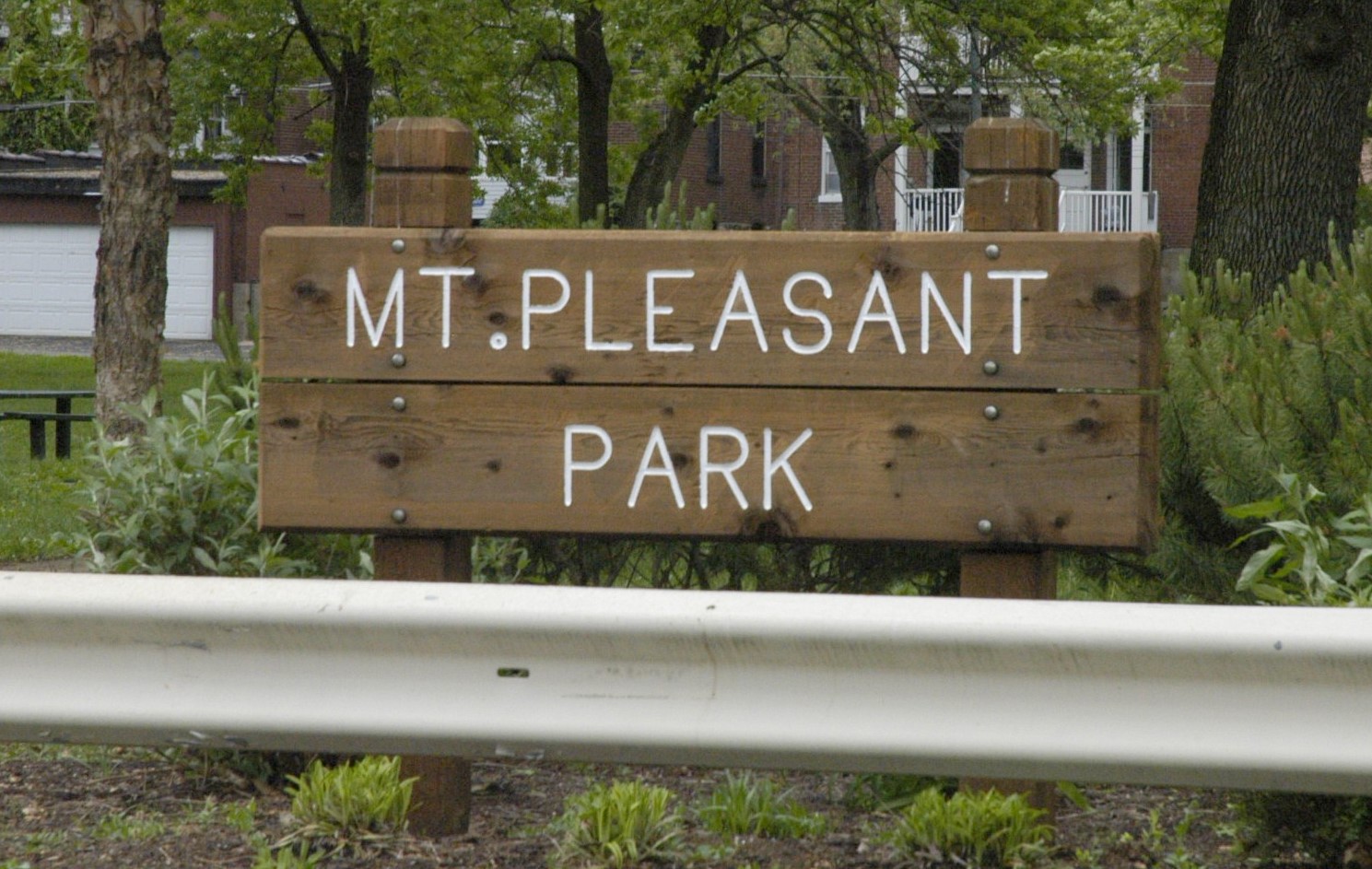 The park is nothing overly special, but it does have one of several roller hockey rinks. This one is in the best condition I've seen to date: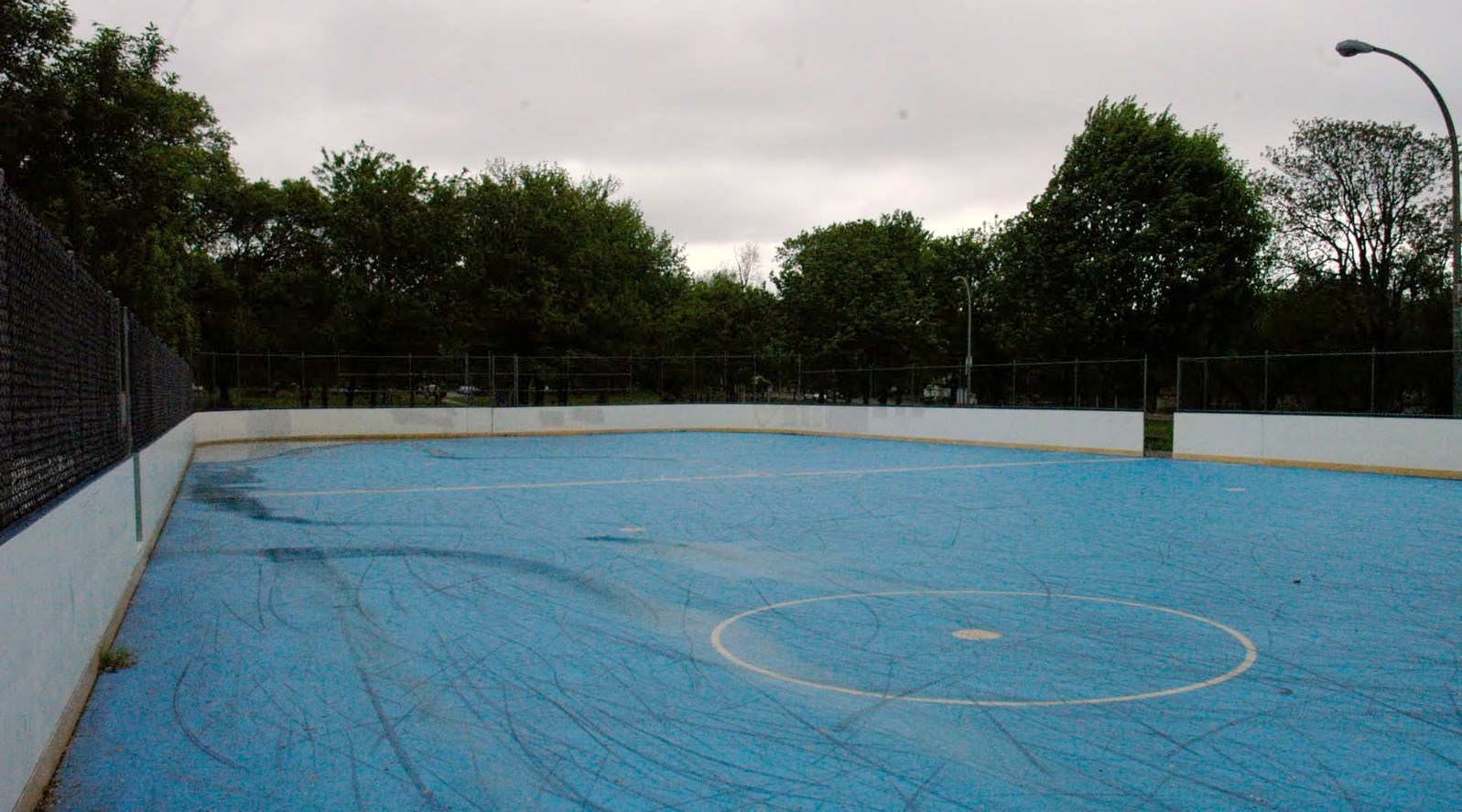 There are 2 commercial districts within Mt. Pleasant, the first being Virginia Avenue the second is Meremec Street. Meremec is a cool commercial corridor with many former storefronts, mostly abandoned. The Schaeffer Hobby Store used to be here before they packed up and moved to the burbs. It was a super cool place with an old-school vibe (much like Harter's Hobby in Belleville, IL):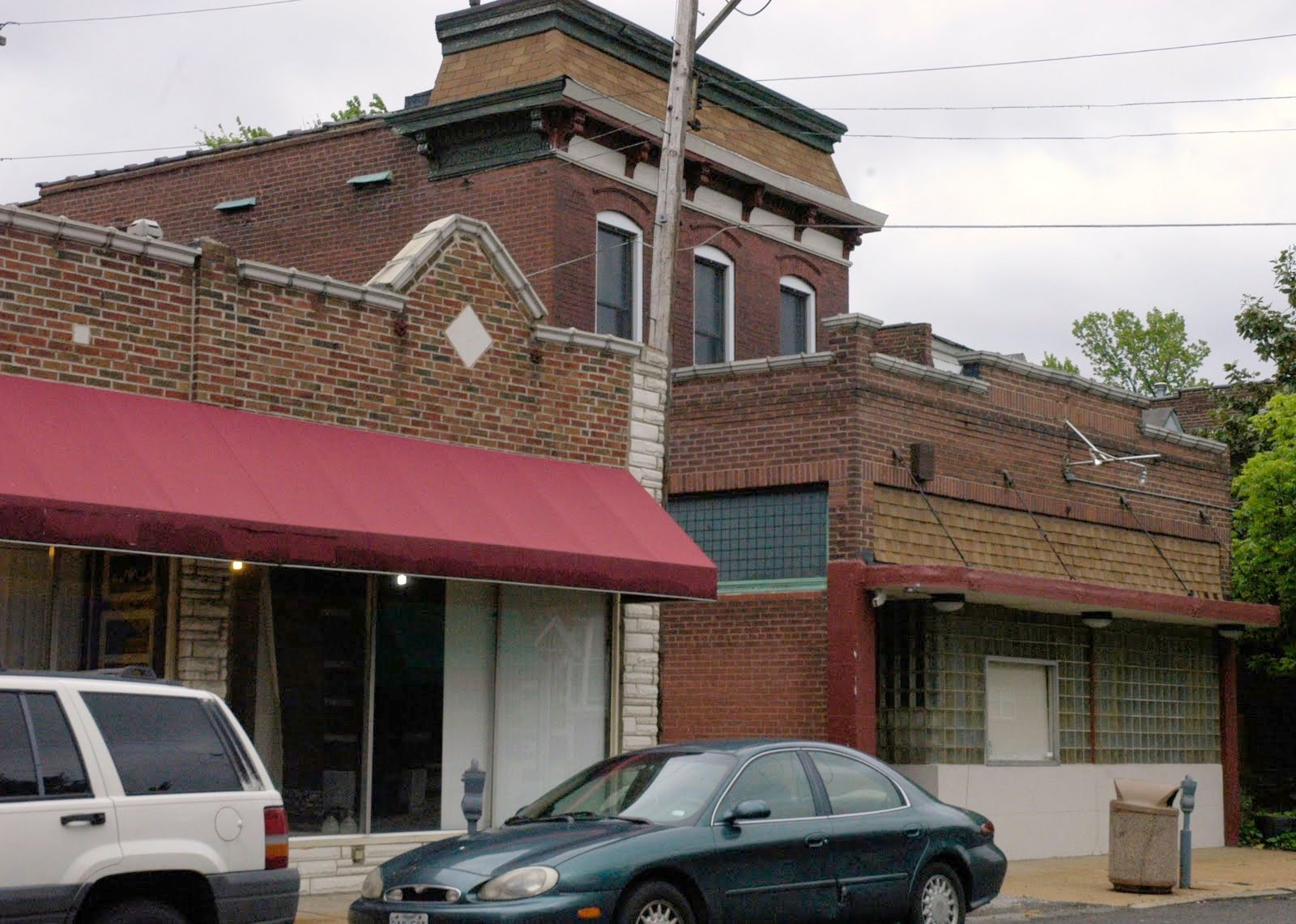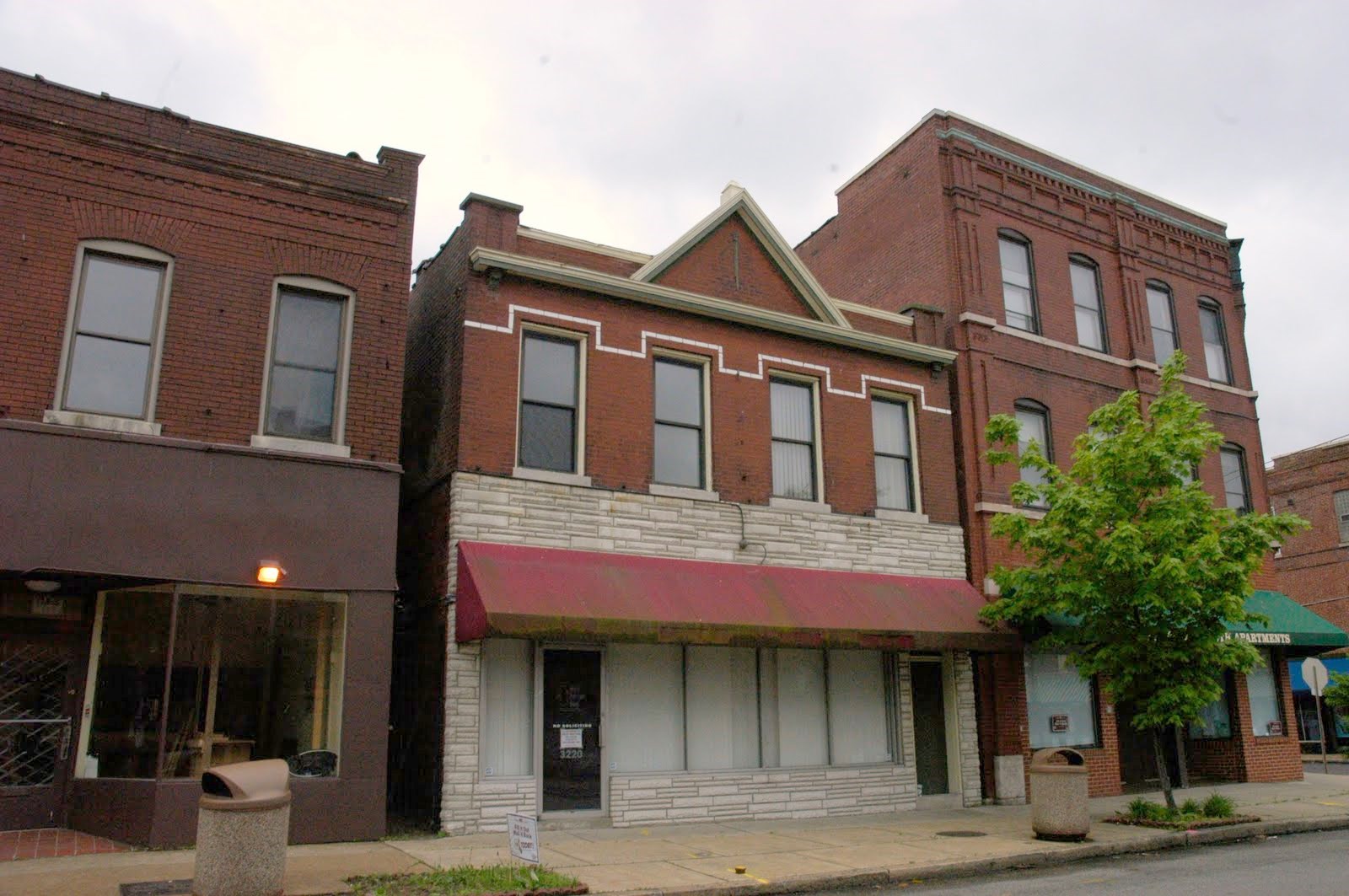 Since 1863, St. Anthony of Padua has been serving the Catholics in Mt. Pleasant and Dutchtown: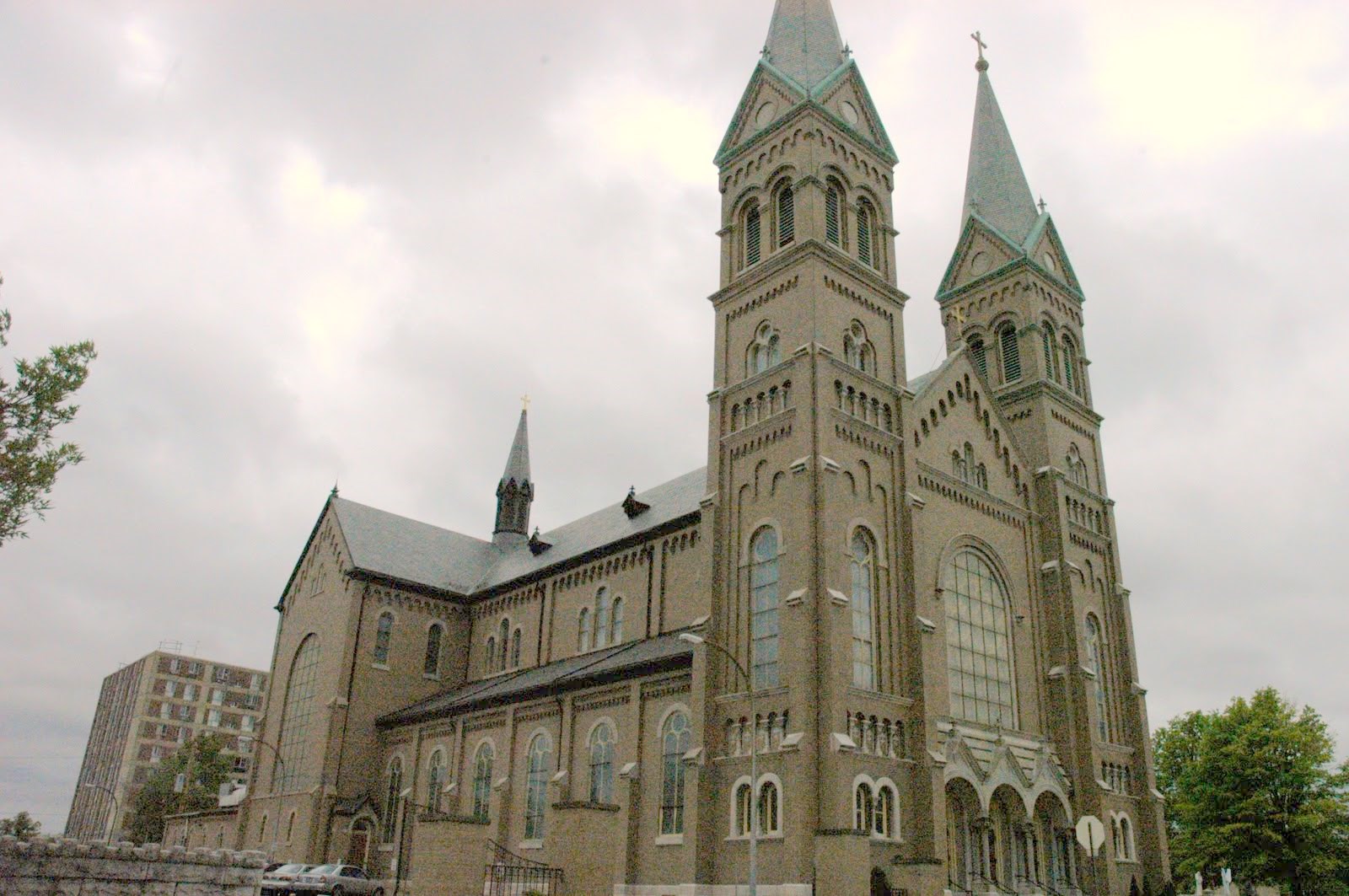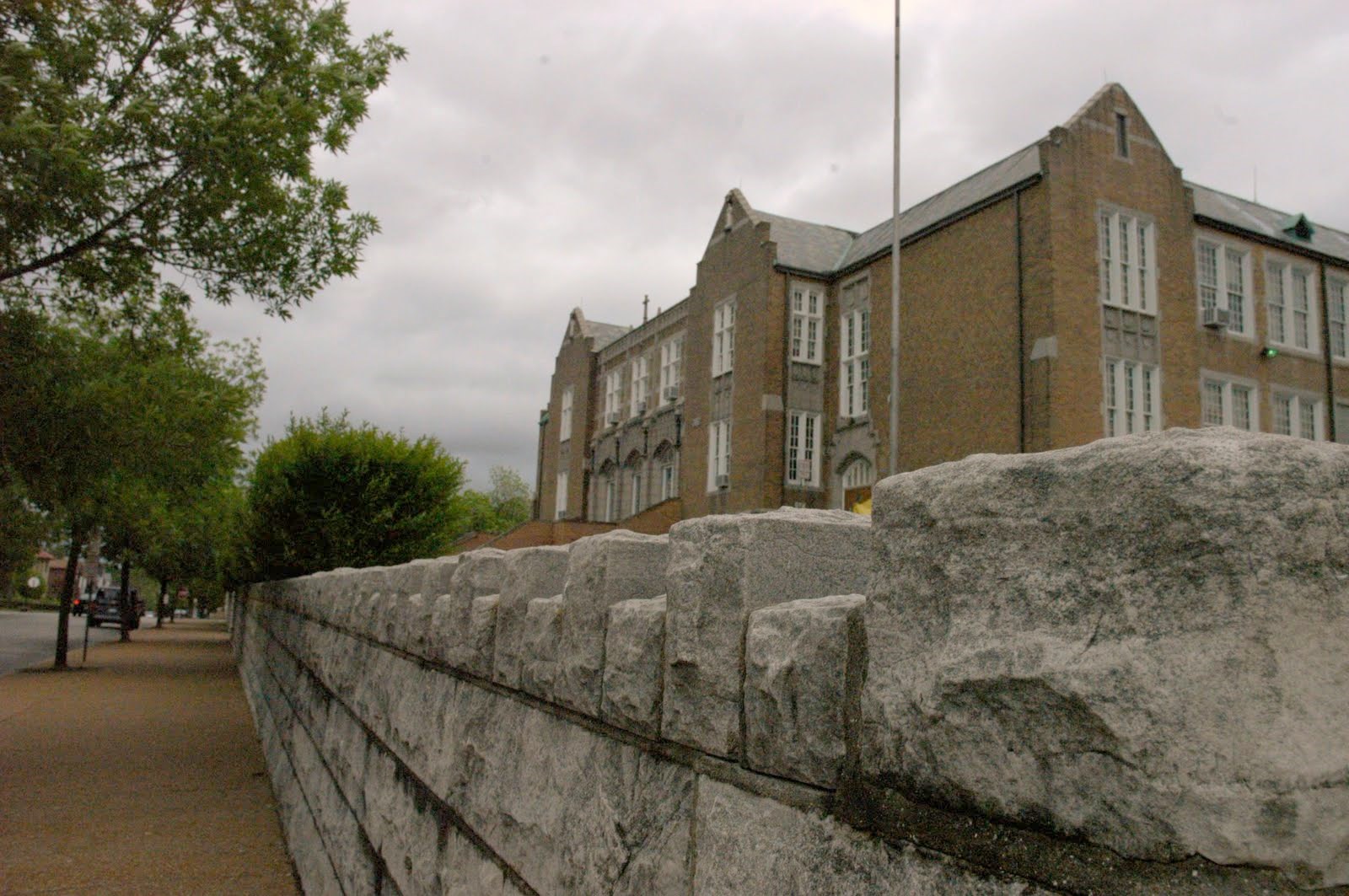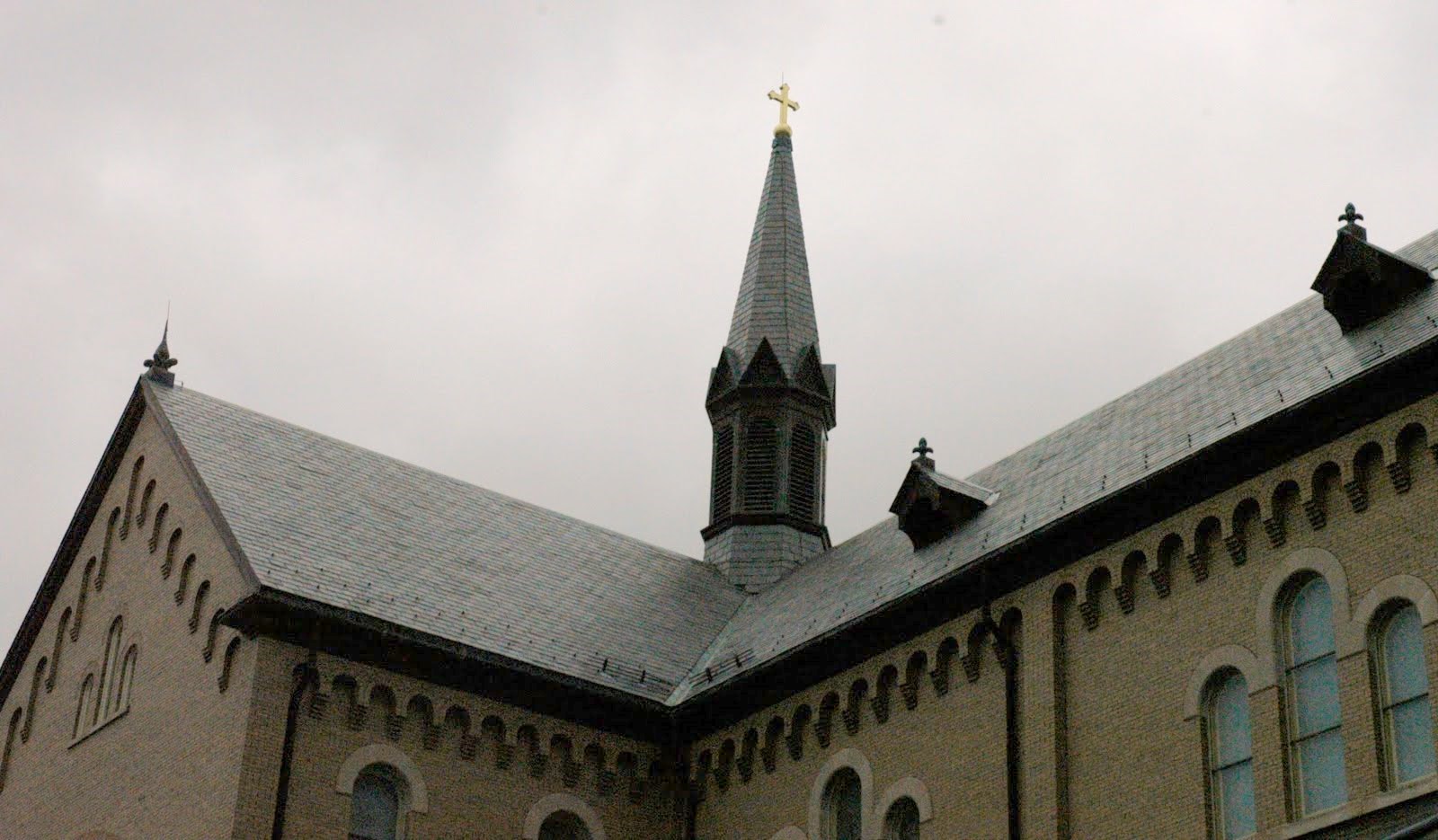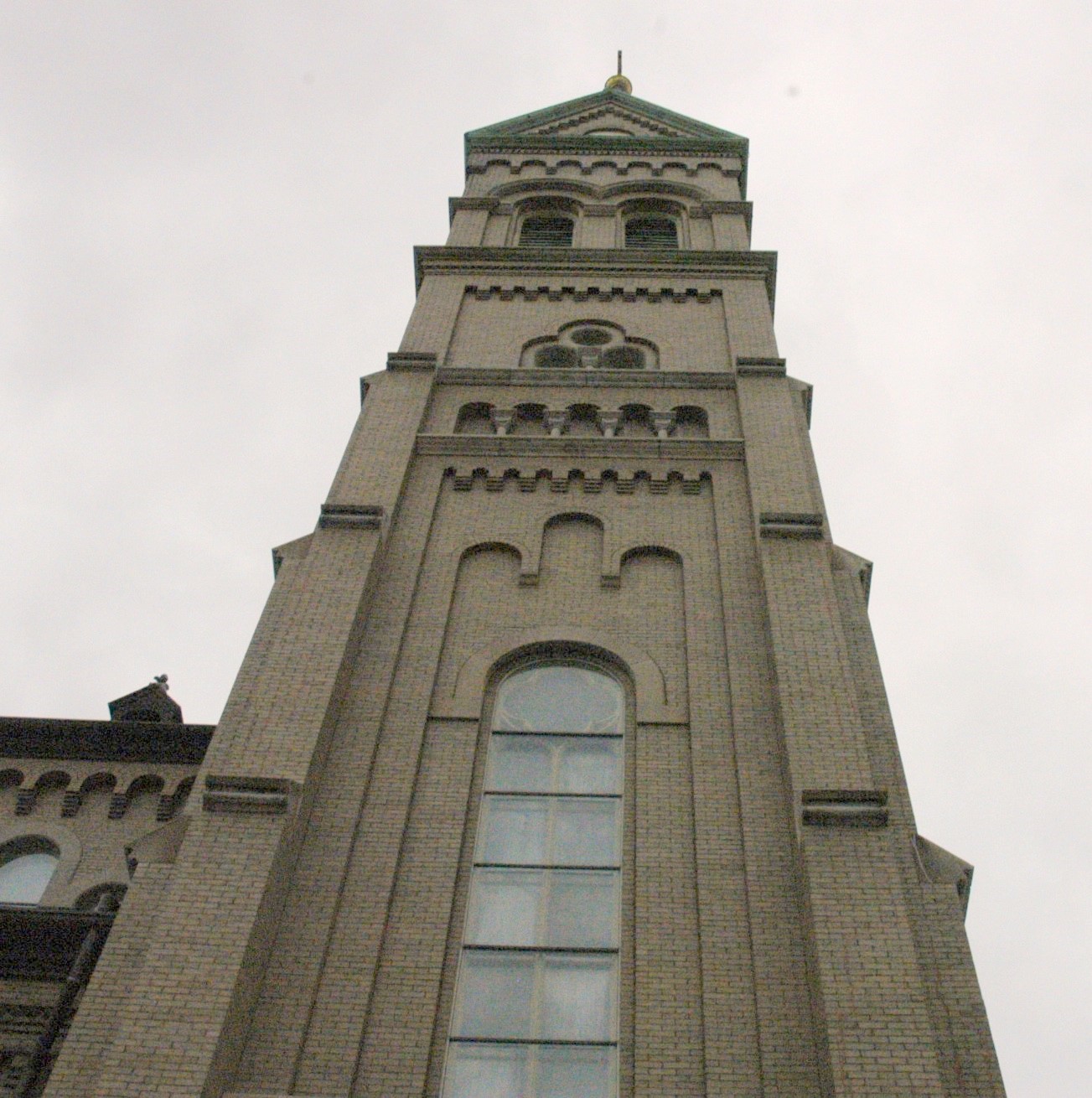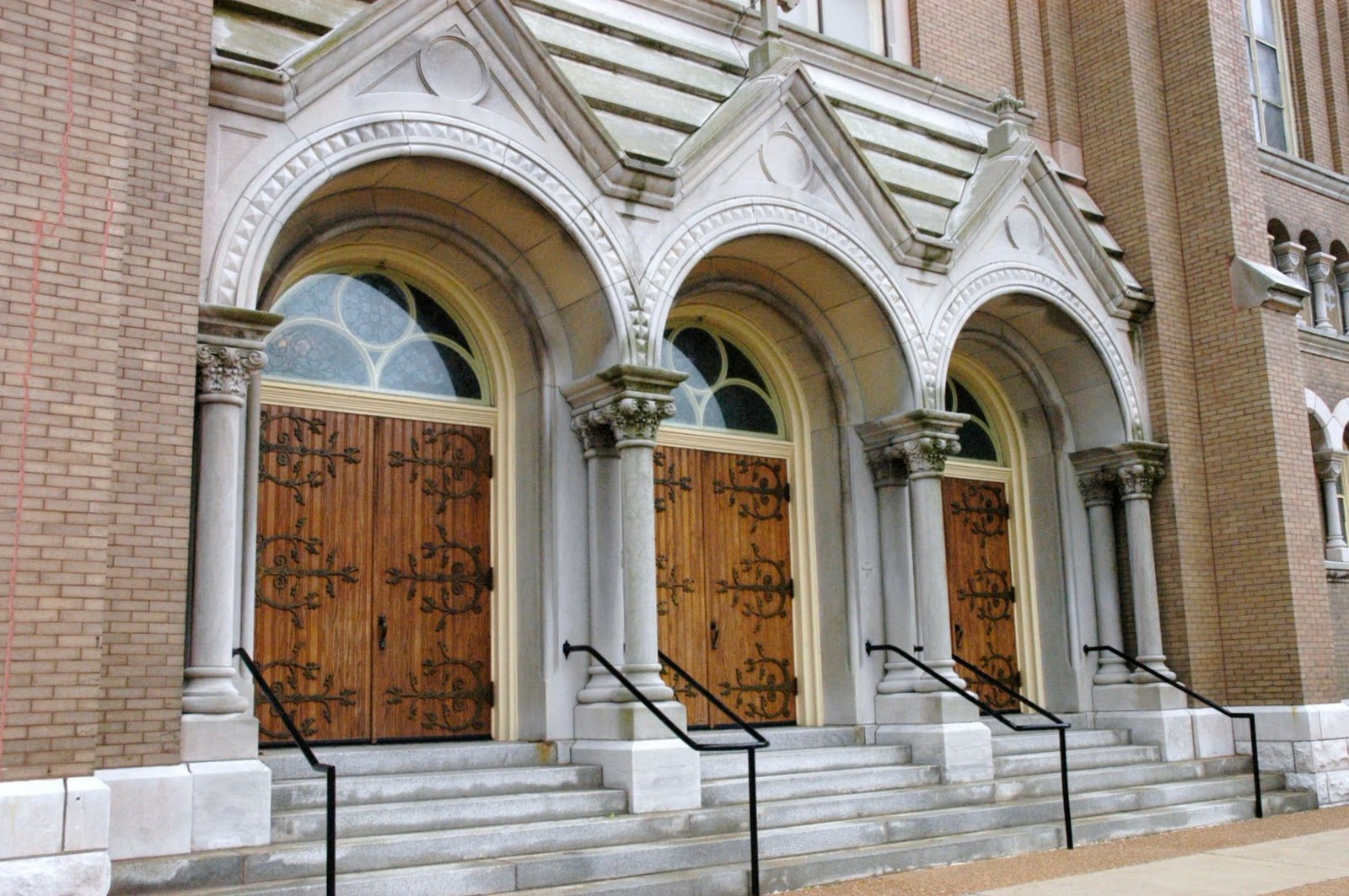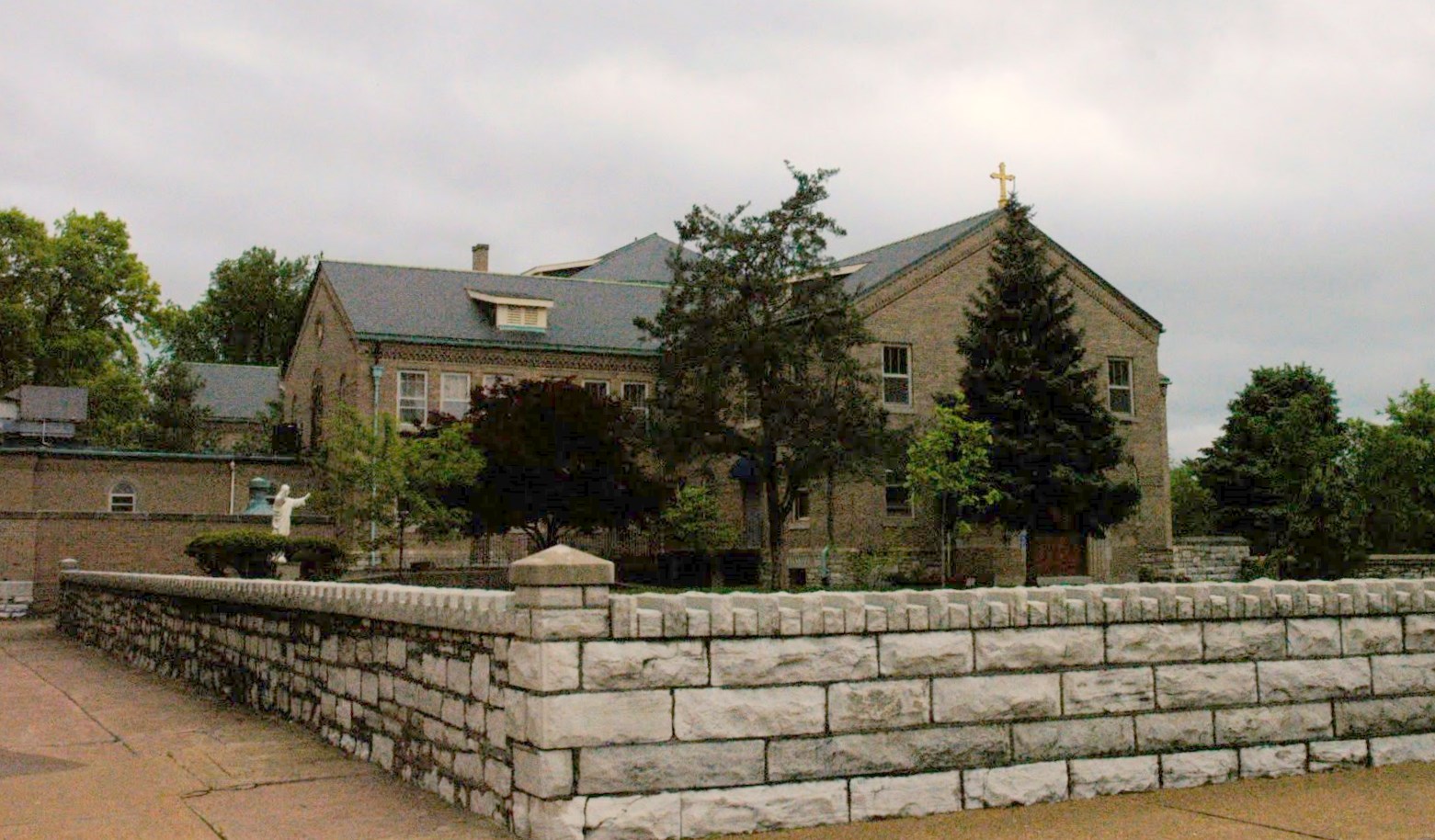 An cool looking funeral home, along Meramec: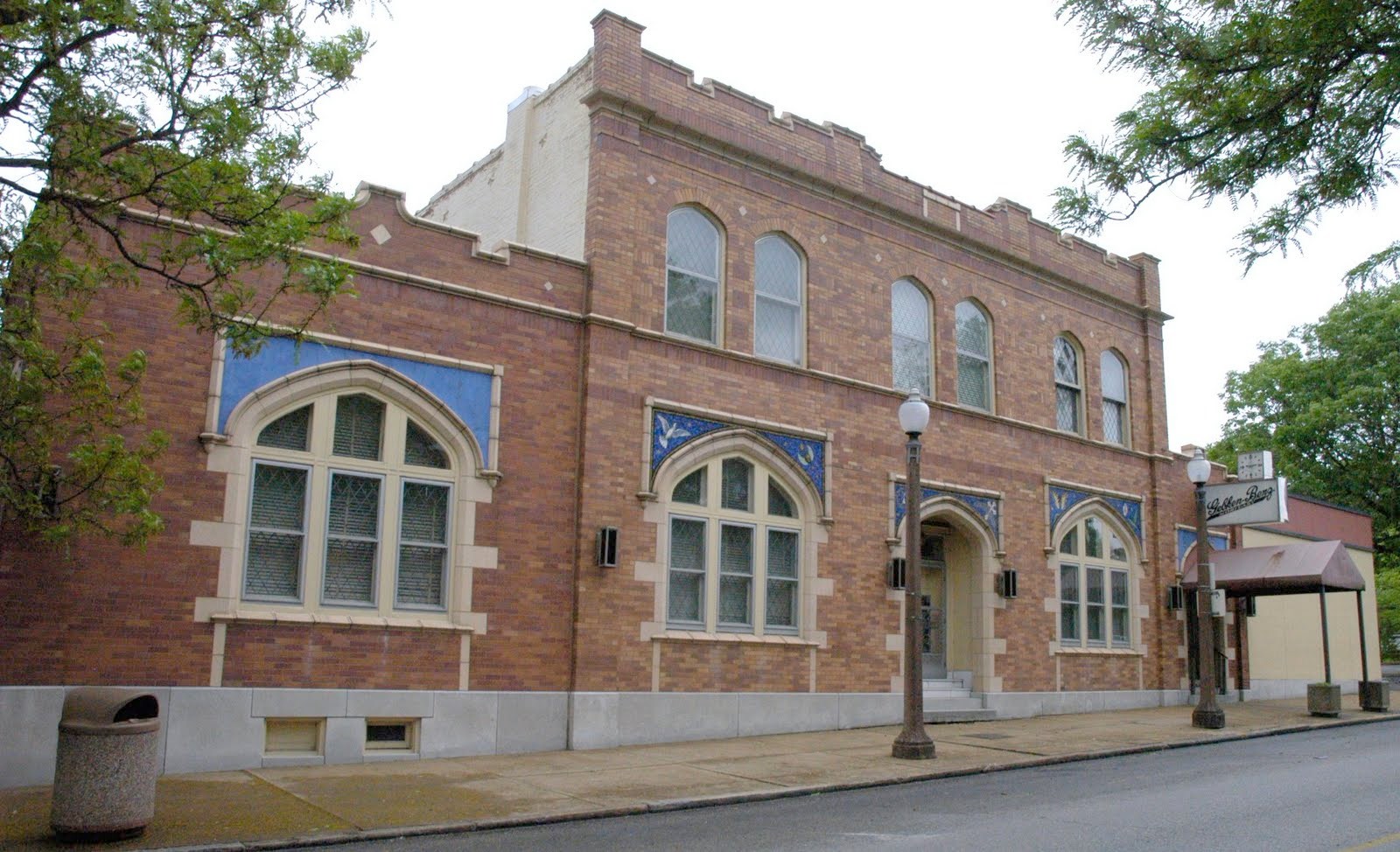 And then came the 70s/80s contribution to Meramec: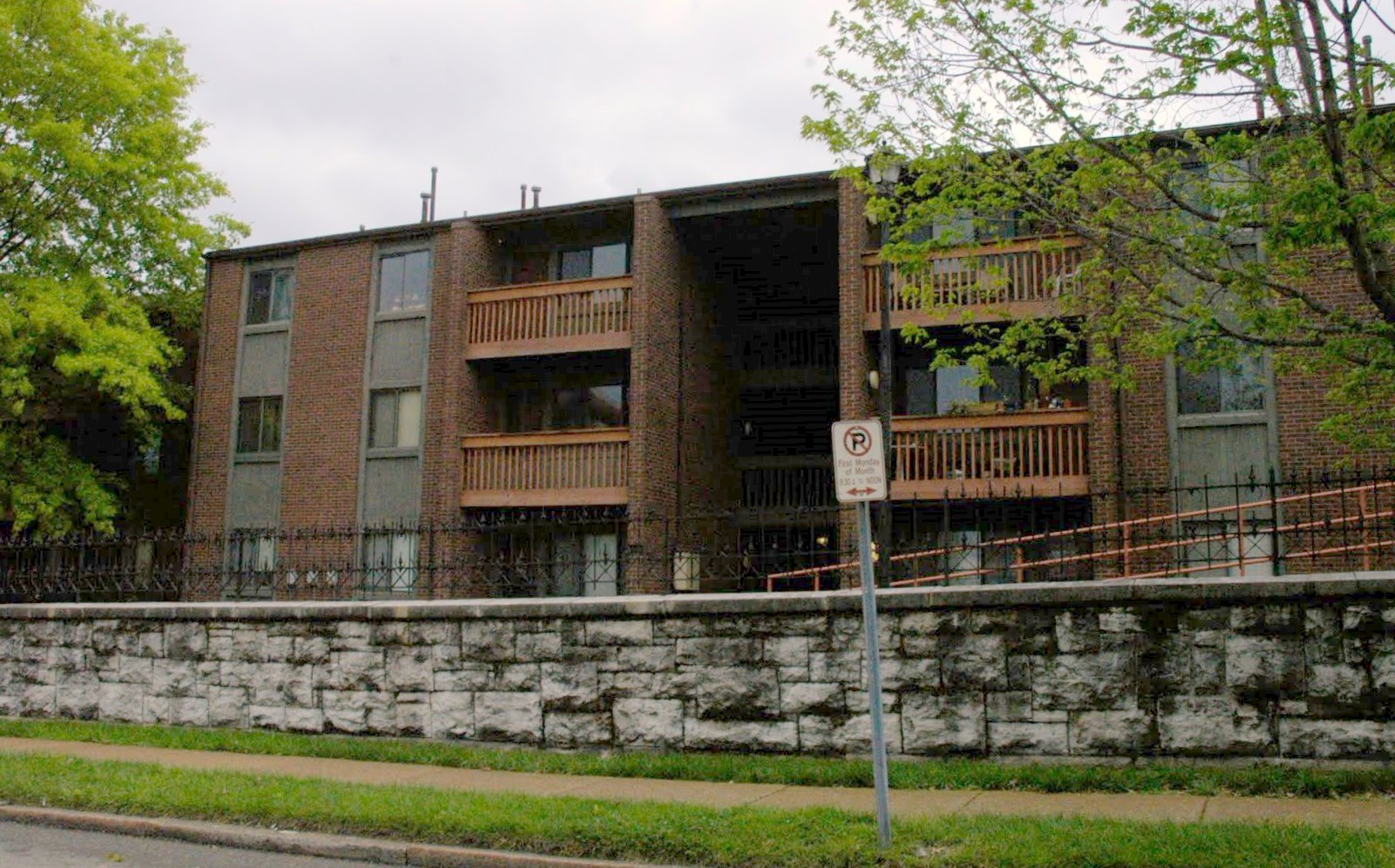 Meremec is far from established as a retail or commercial destination point though. Virginia is farther along, or should I say holding on, with some older businesses mixed in with some newer ones as well: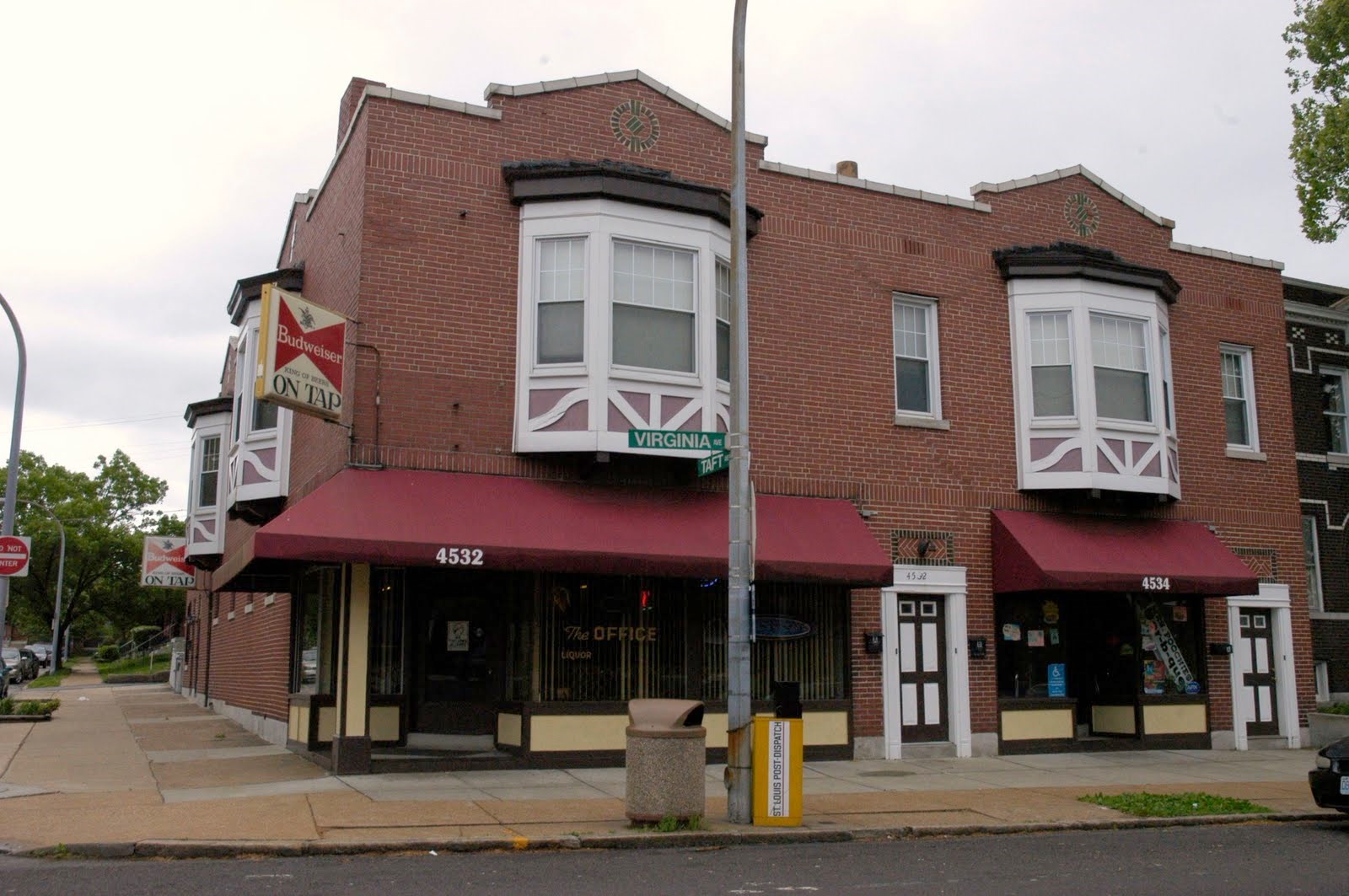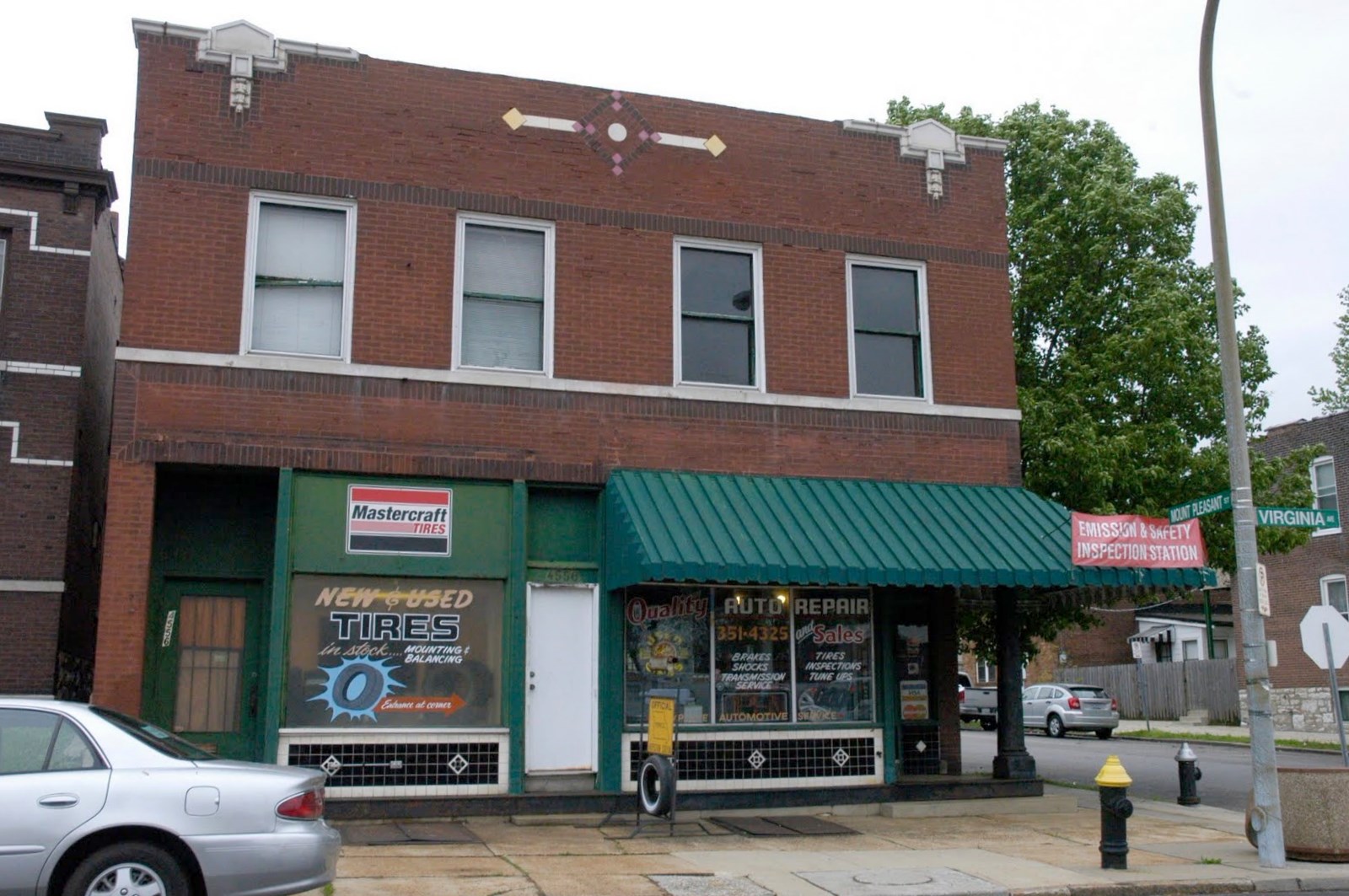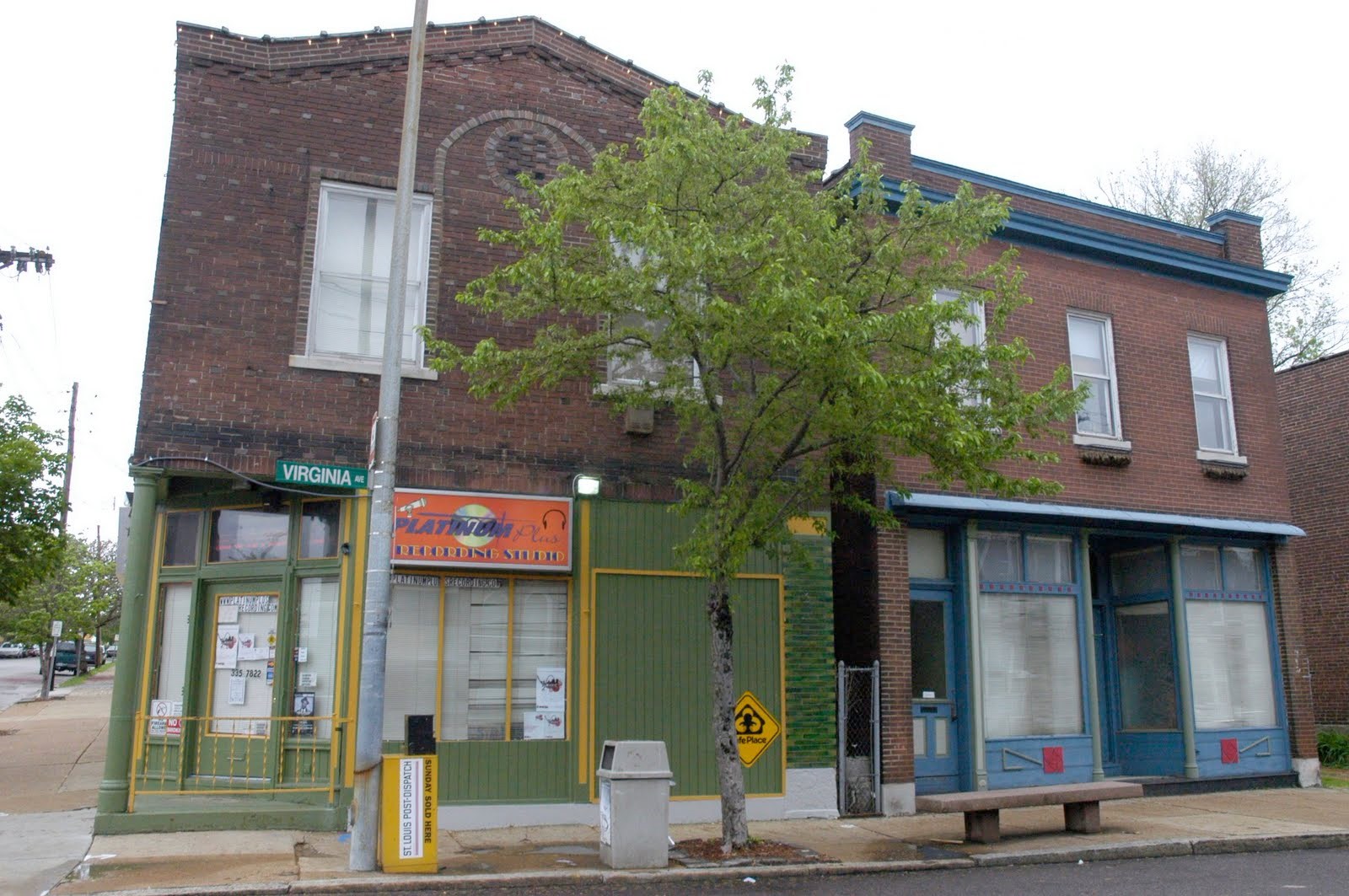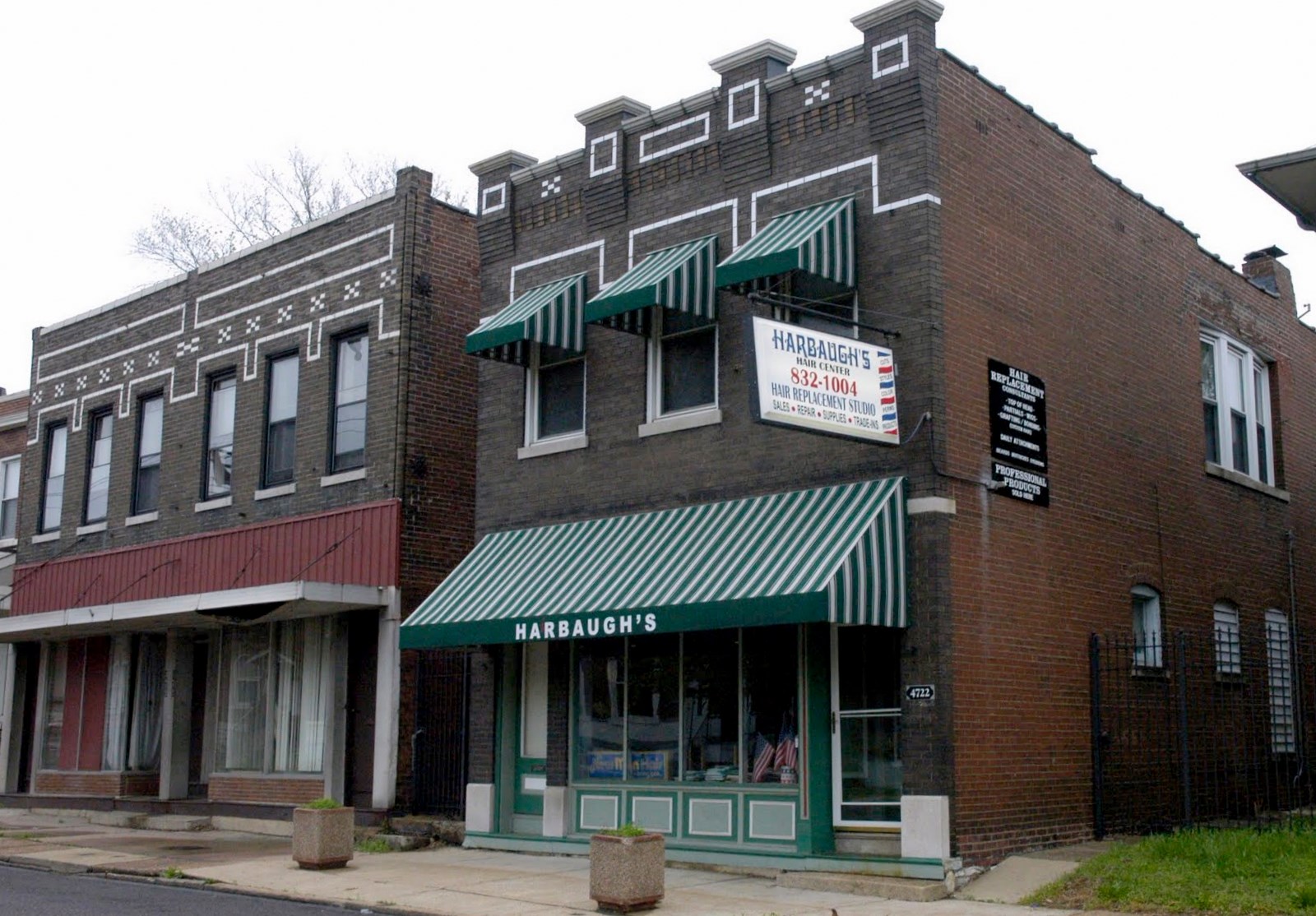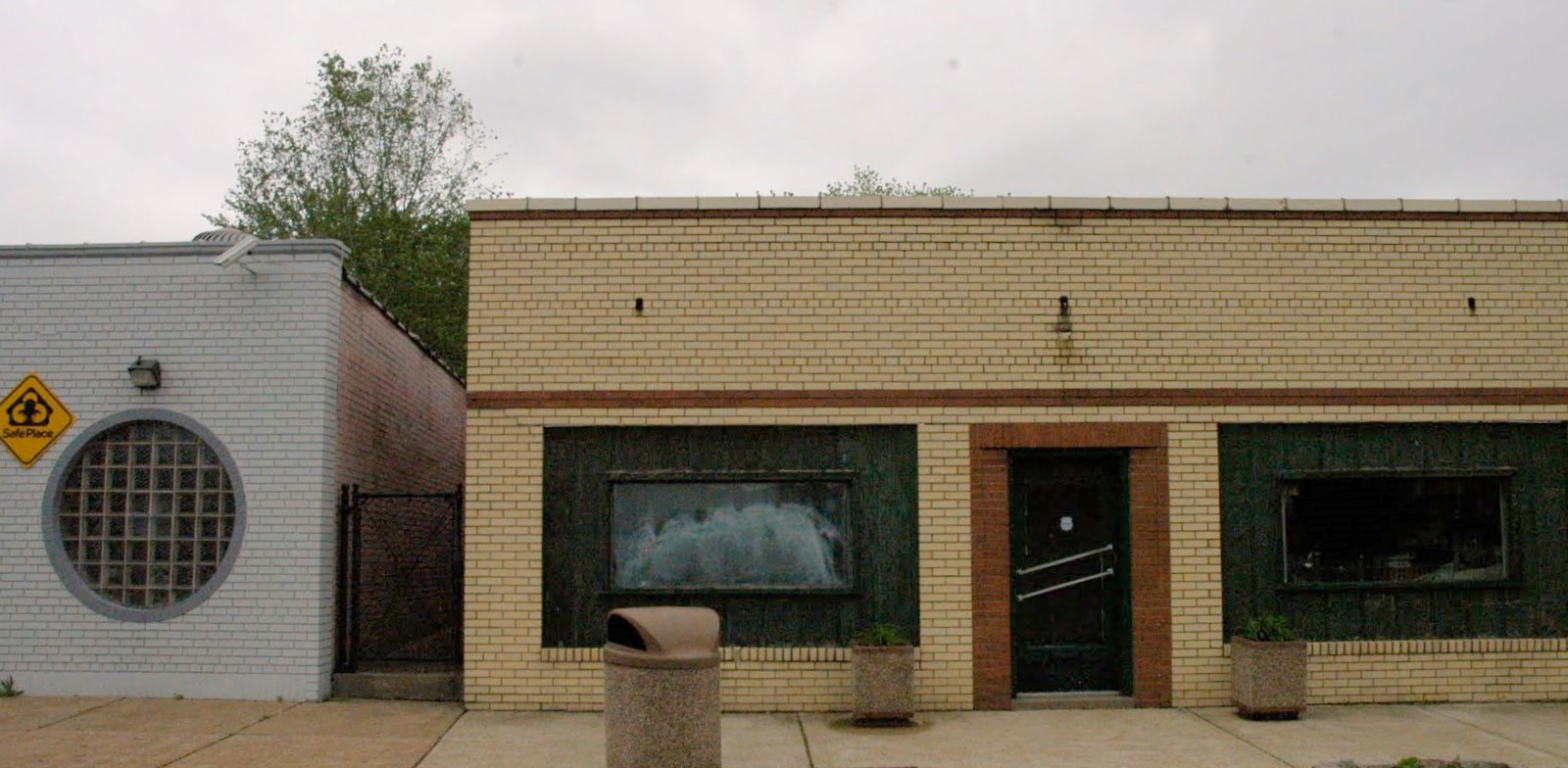 There are some other businesses, institutions and available retail propertys outside of Meramec and Virginia that can be found throughout the neighborhood: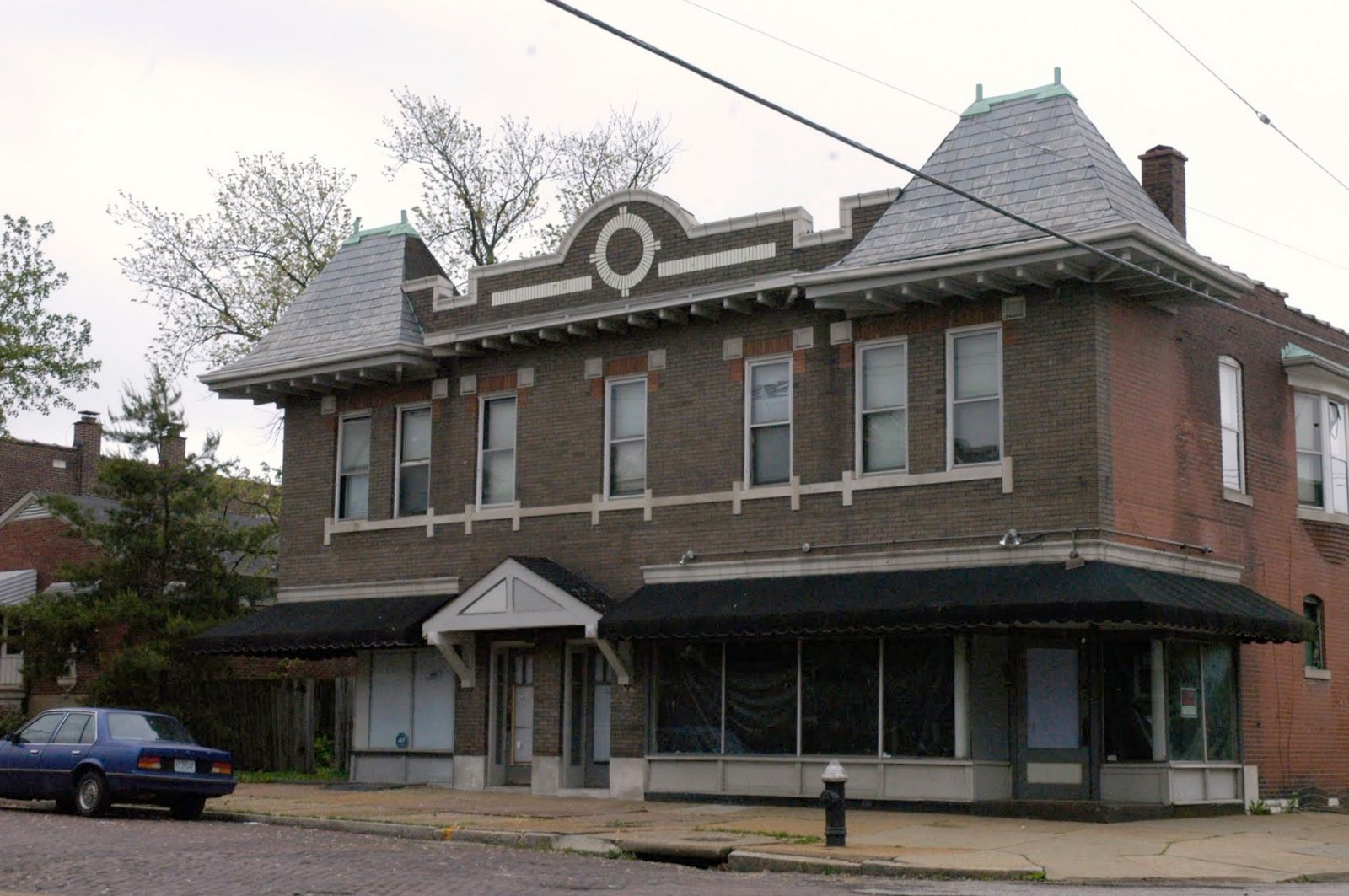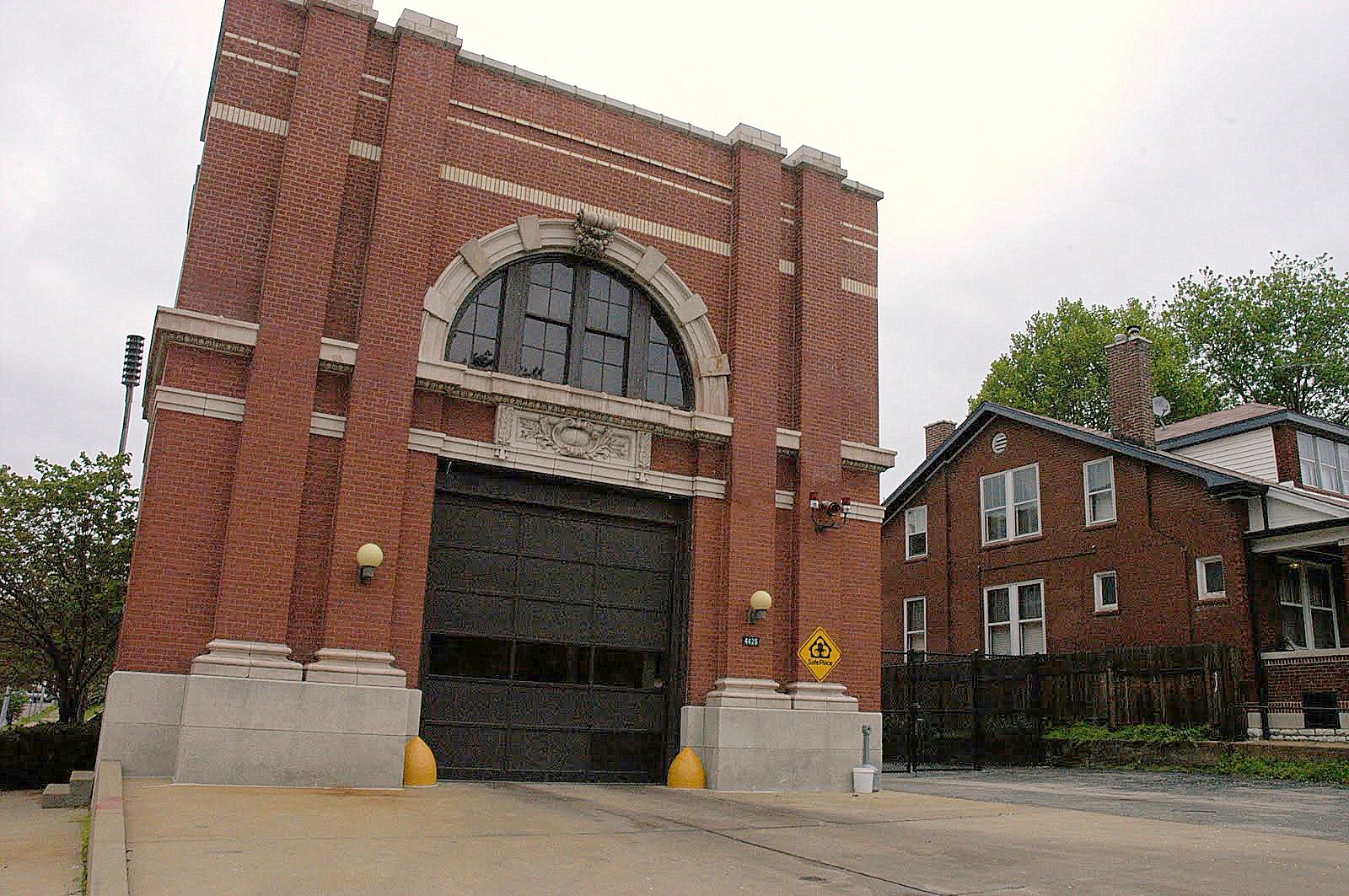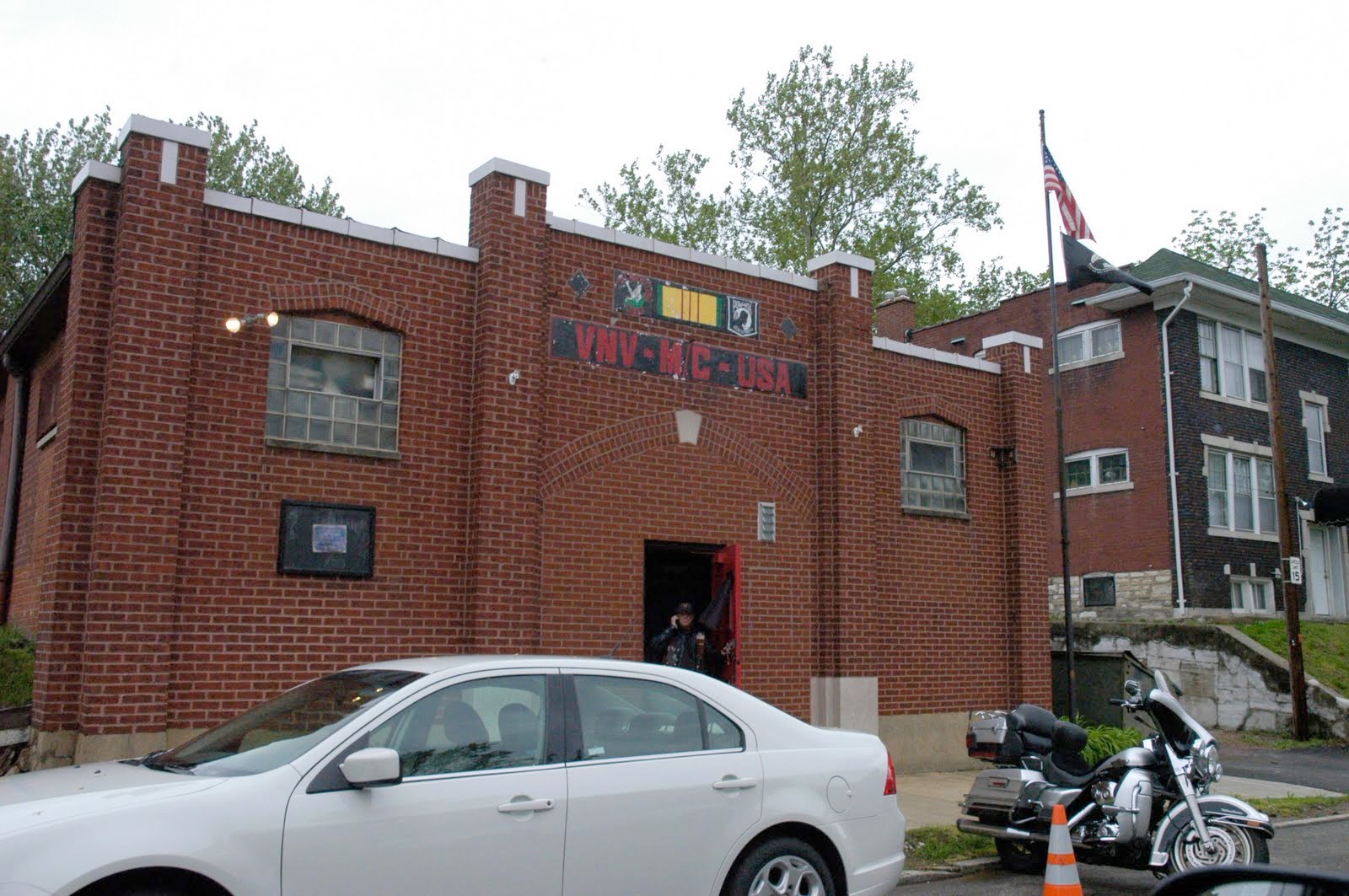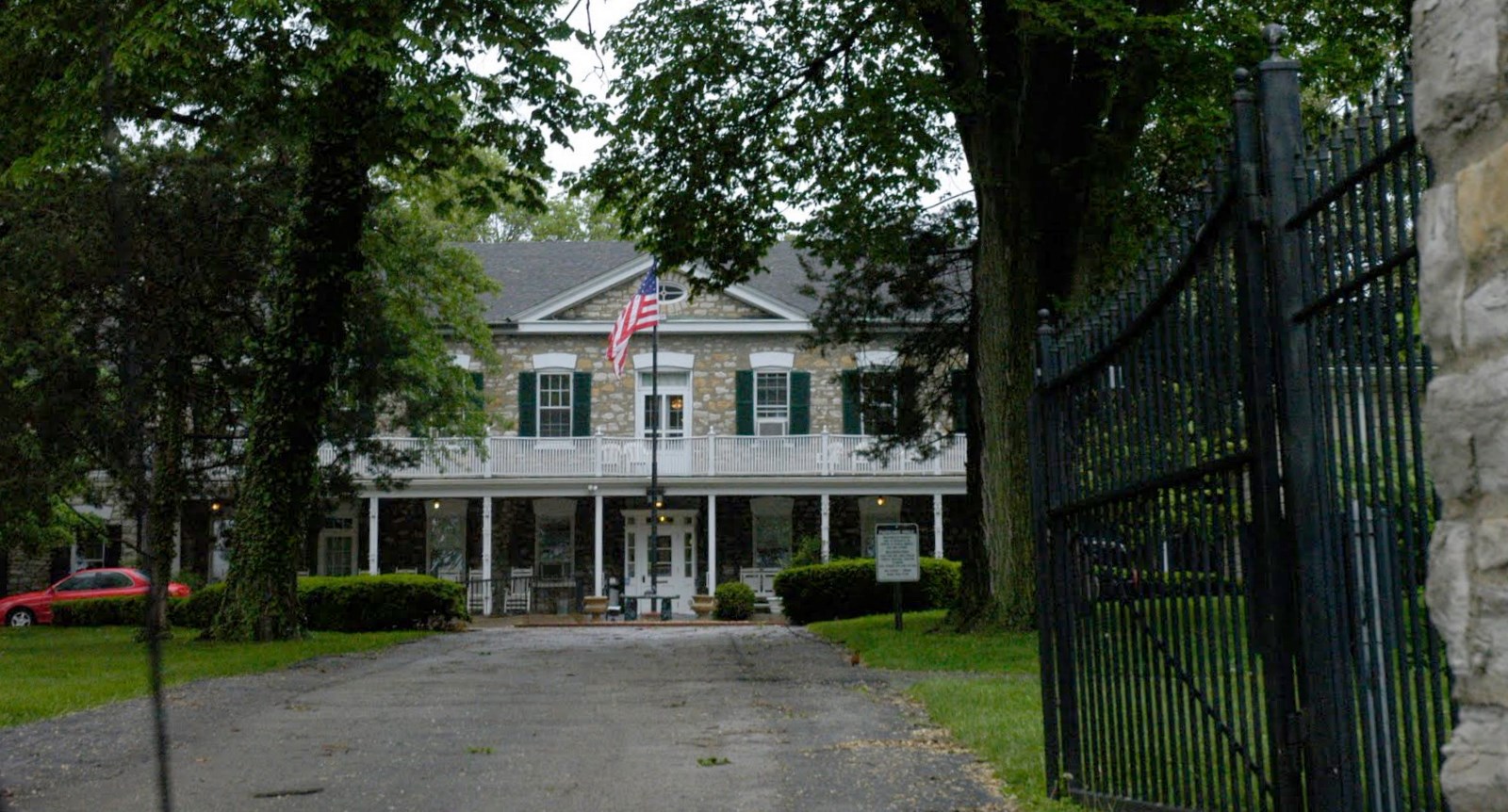 Skip's Place Too: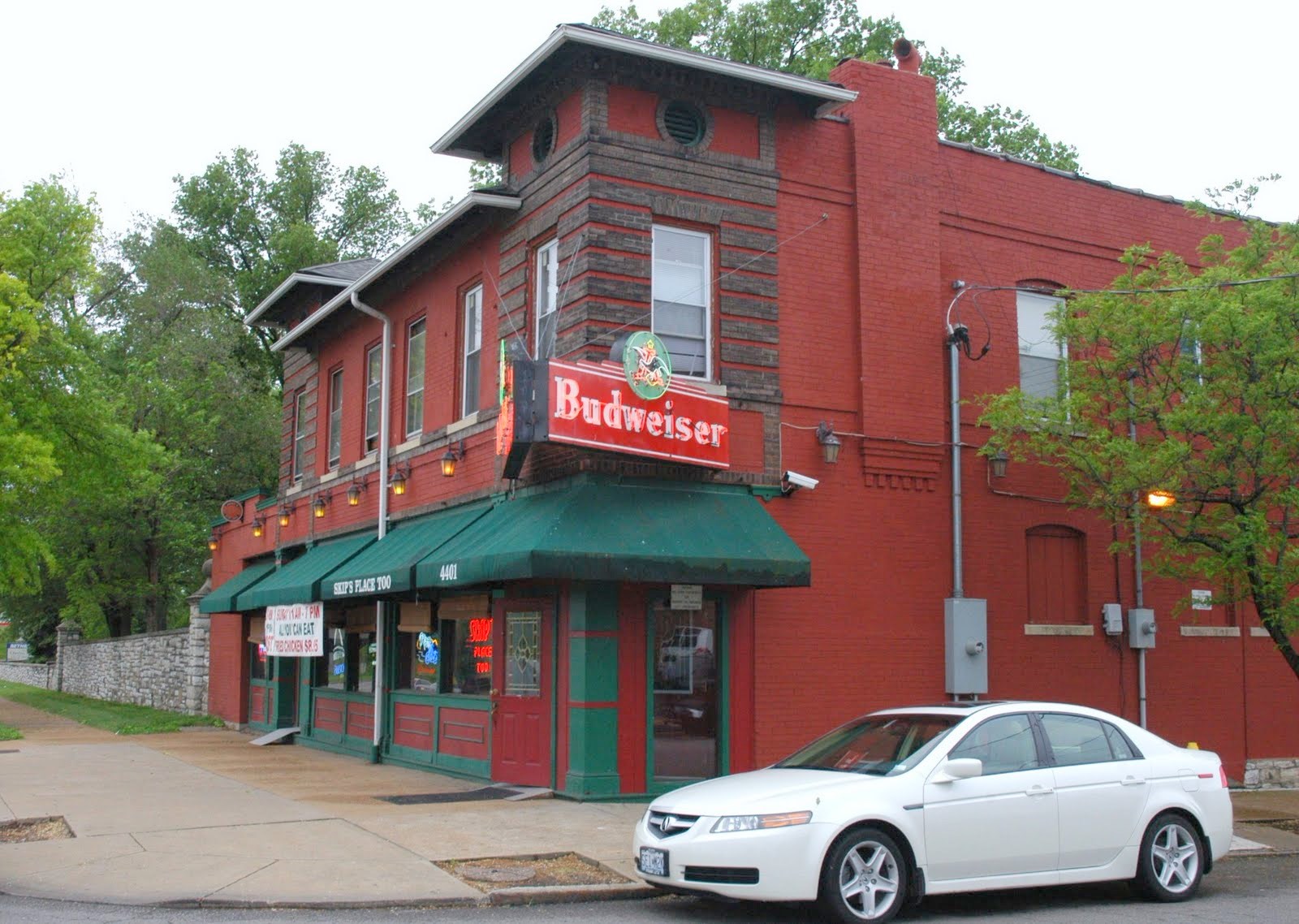 Crusoe's which has the distiction of being a bar/restaurant connected to another bar: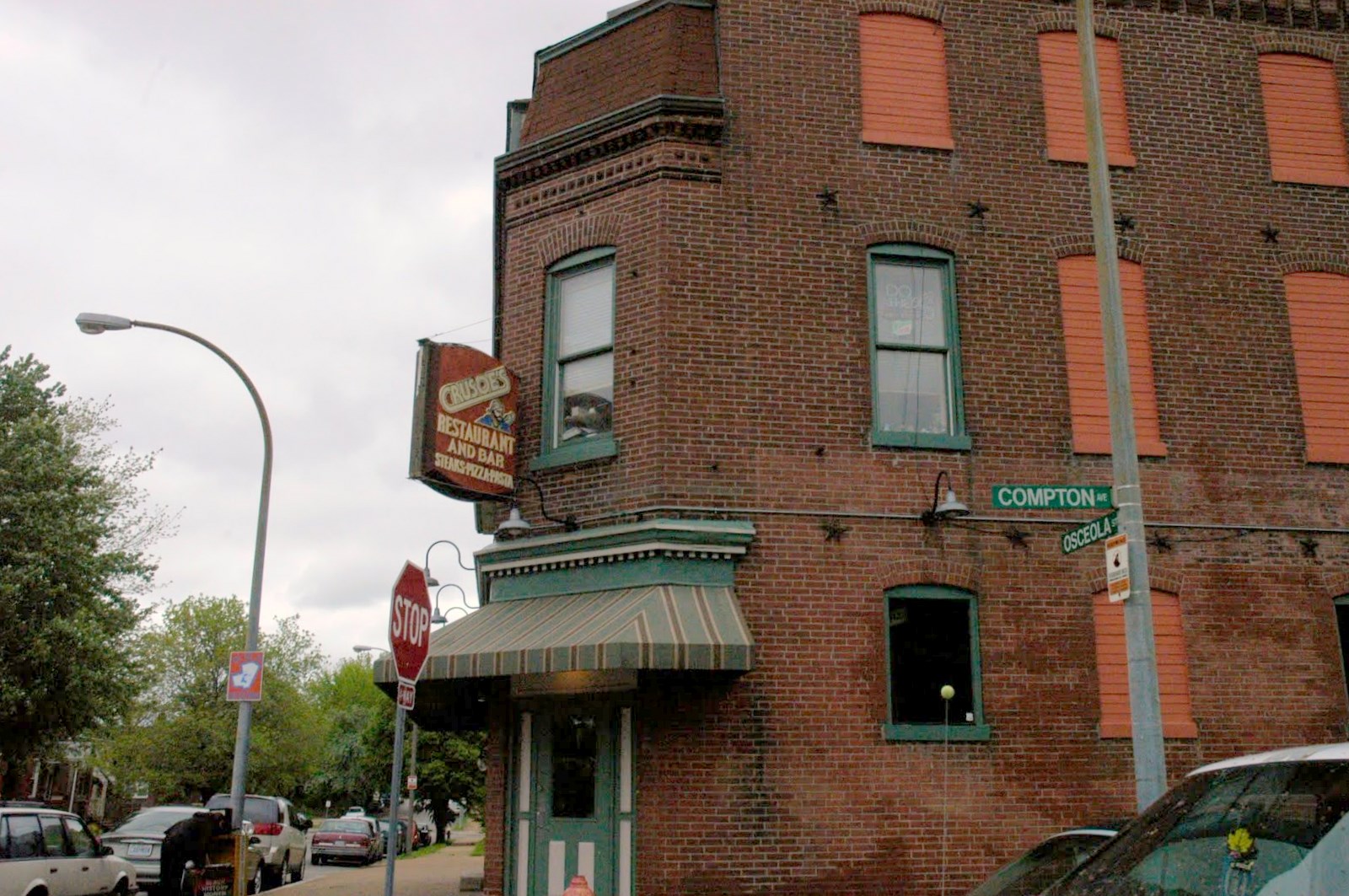 Other churches in the neighborhood: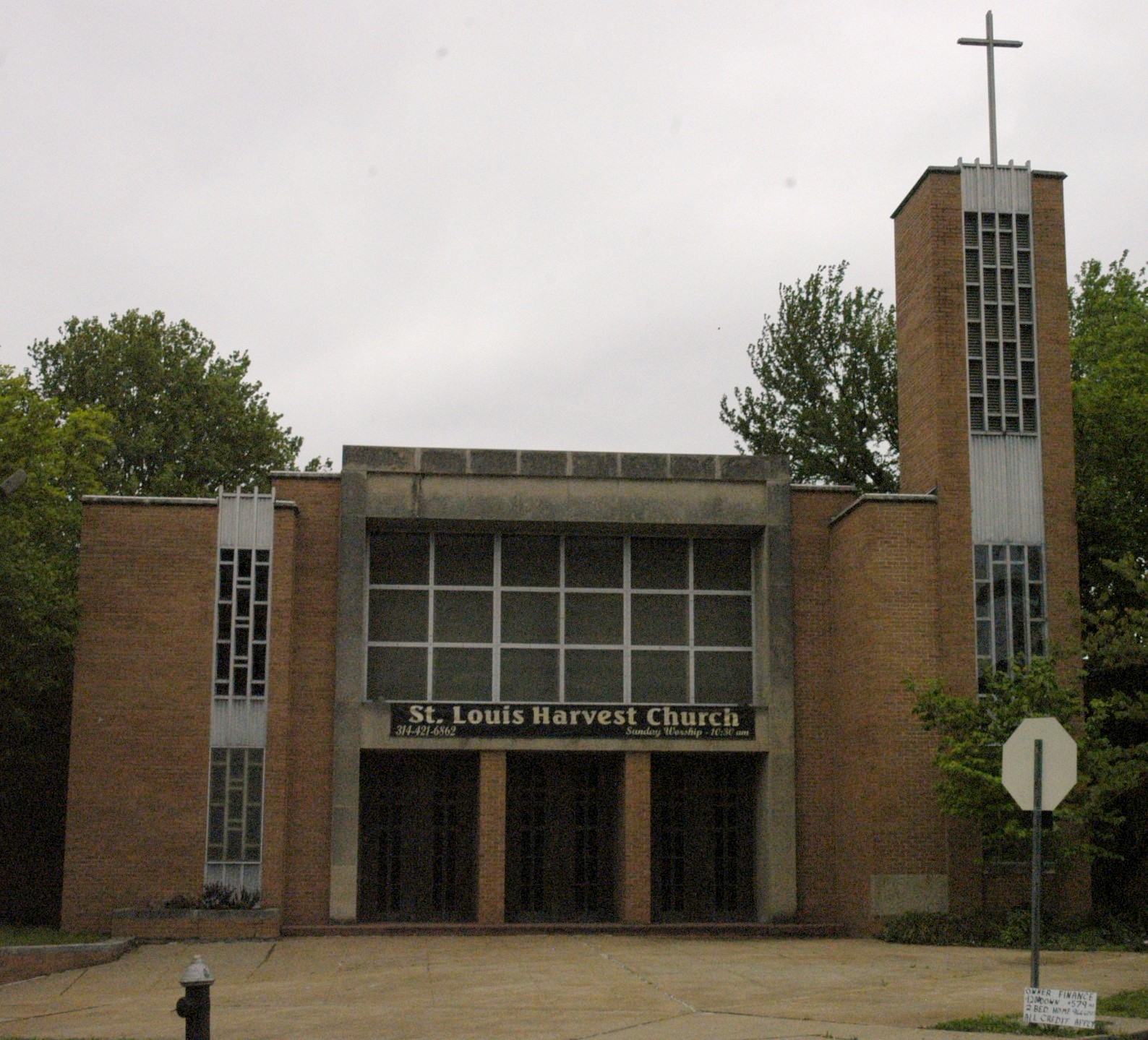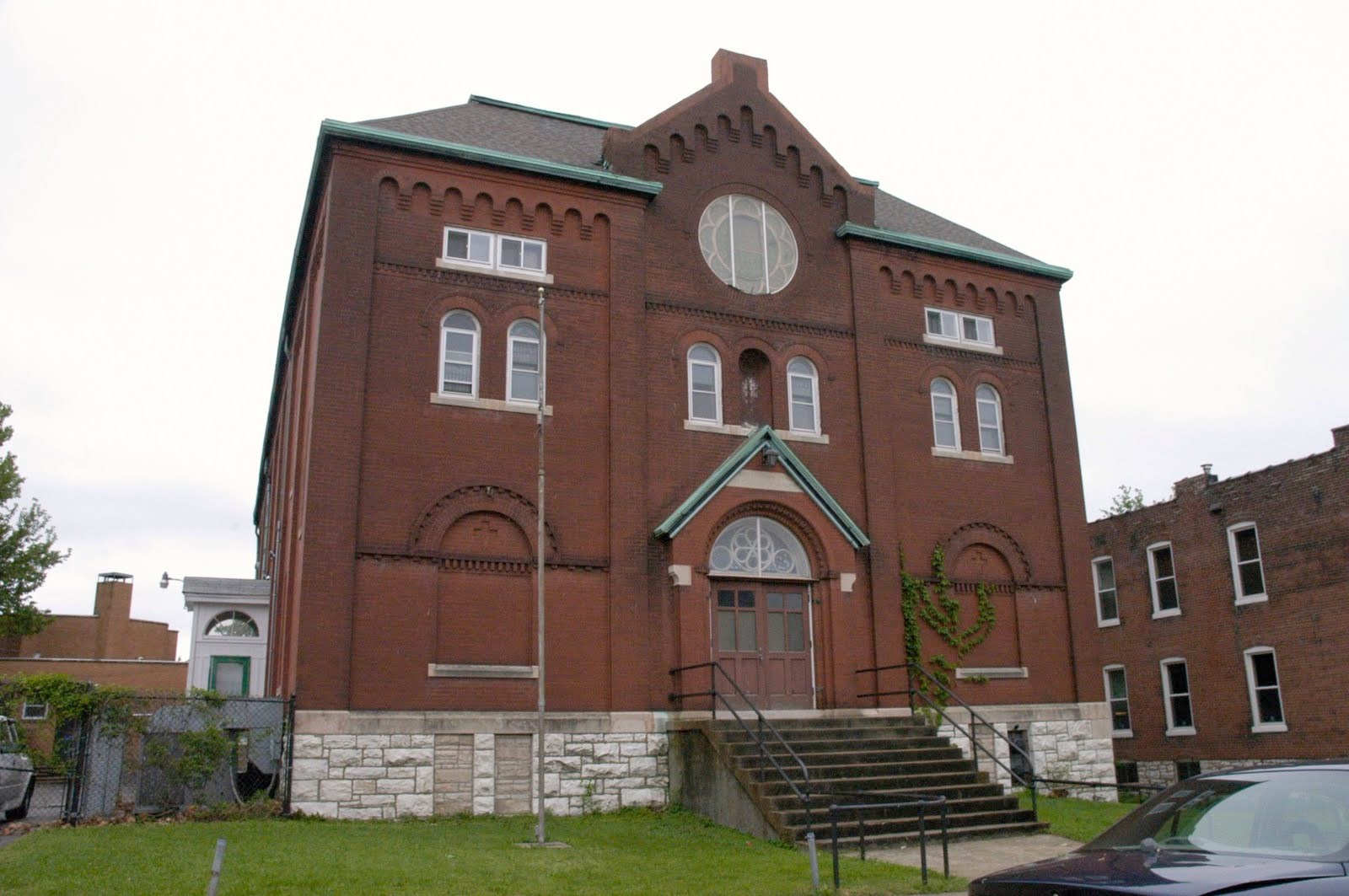 Remember the old Broussards Restaurant? They used to serve cajun food and had a piano player. It was a southside Twin Peaks, very David Lynch-esque.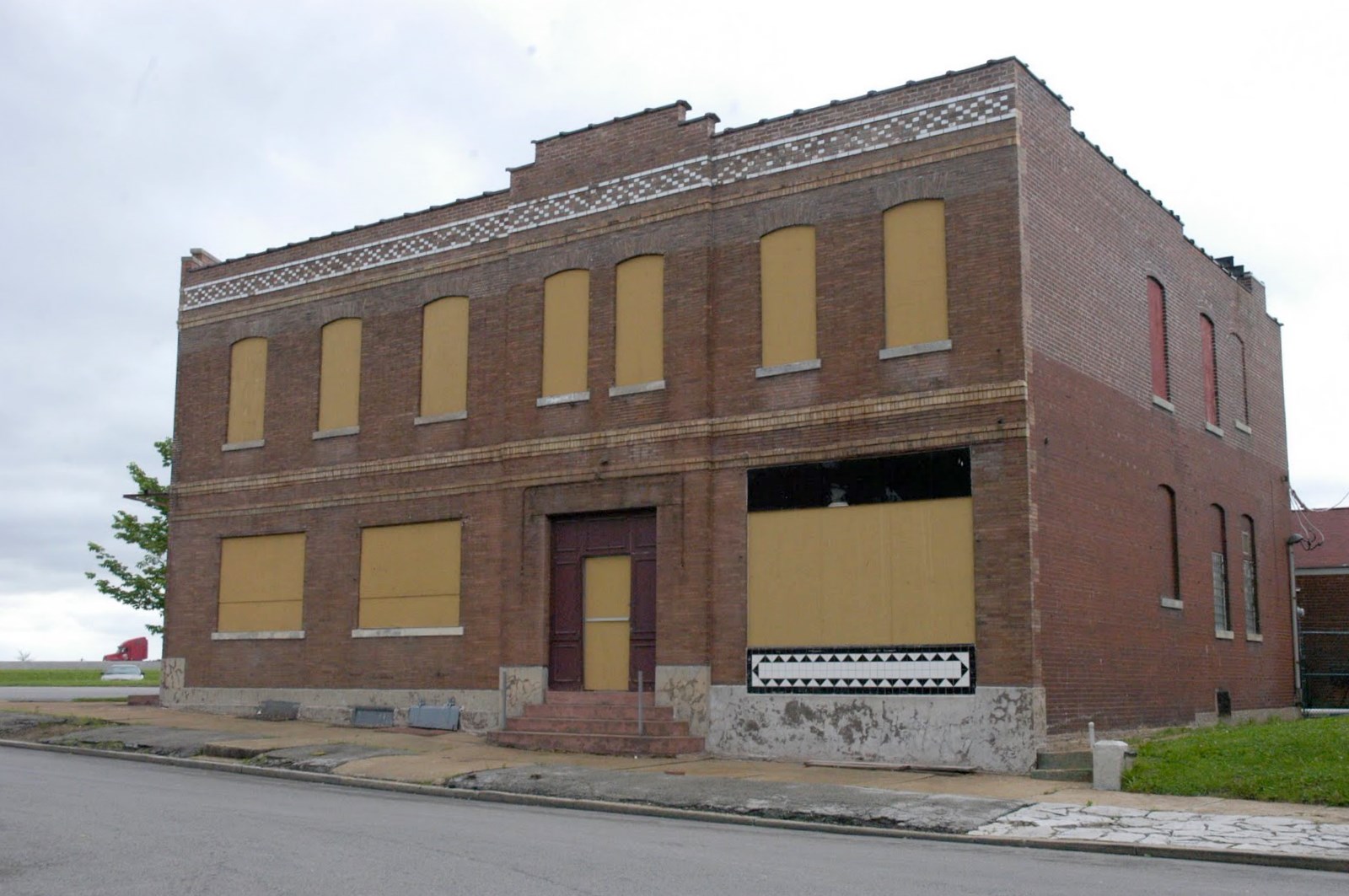 There is a solid mix of multi-families and single family homes. Here's what I'd call a cross section of what you'll find here: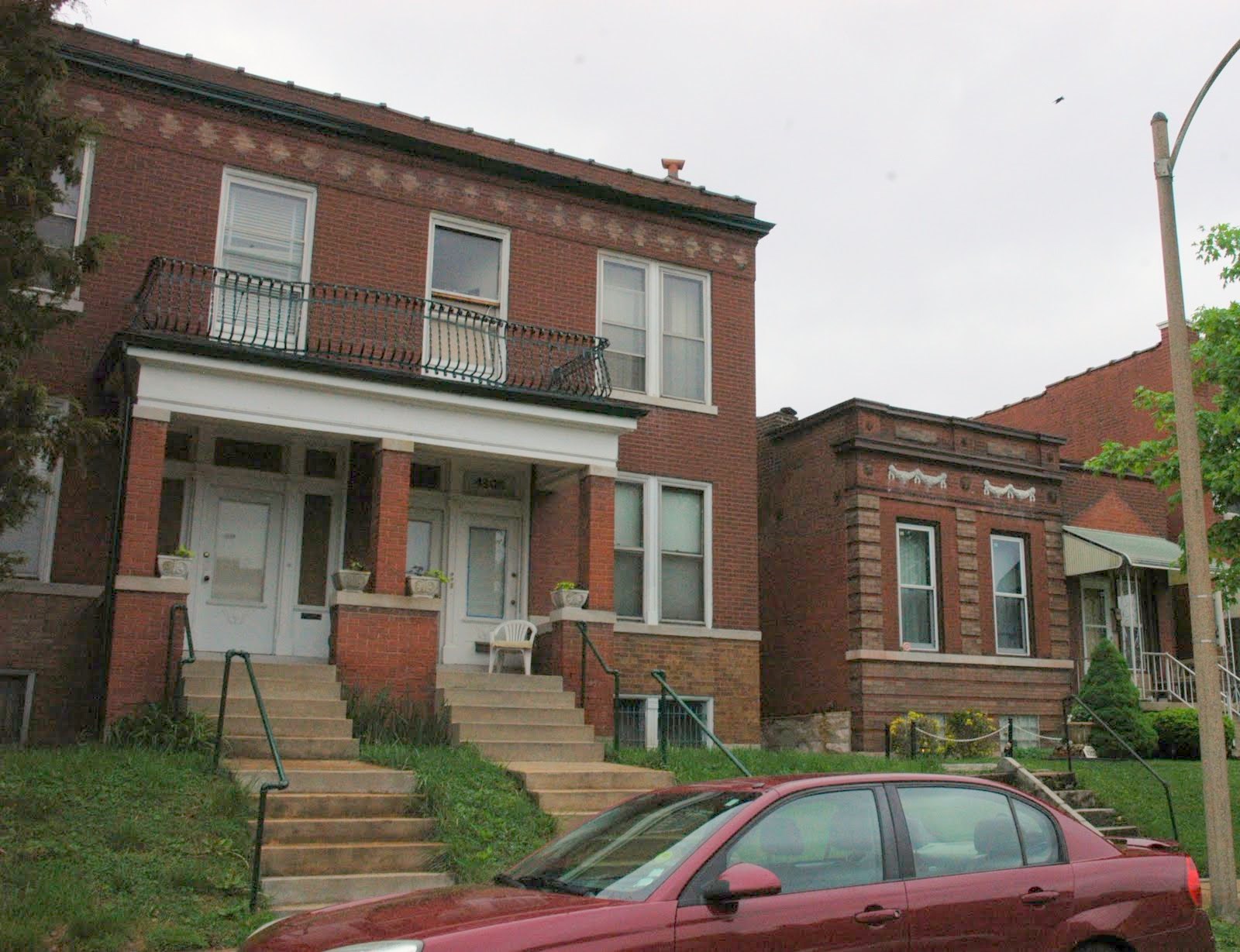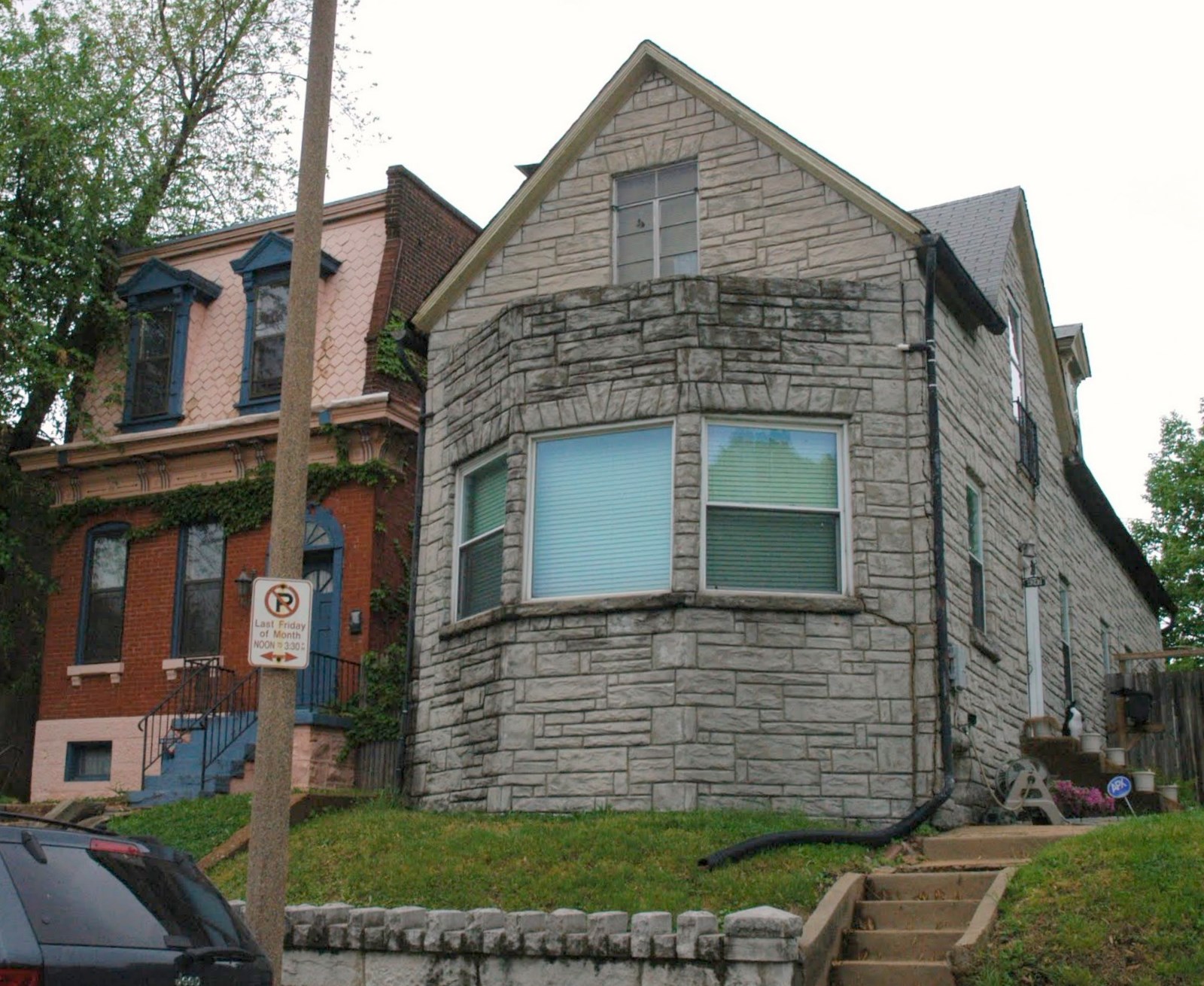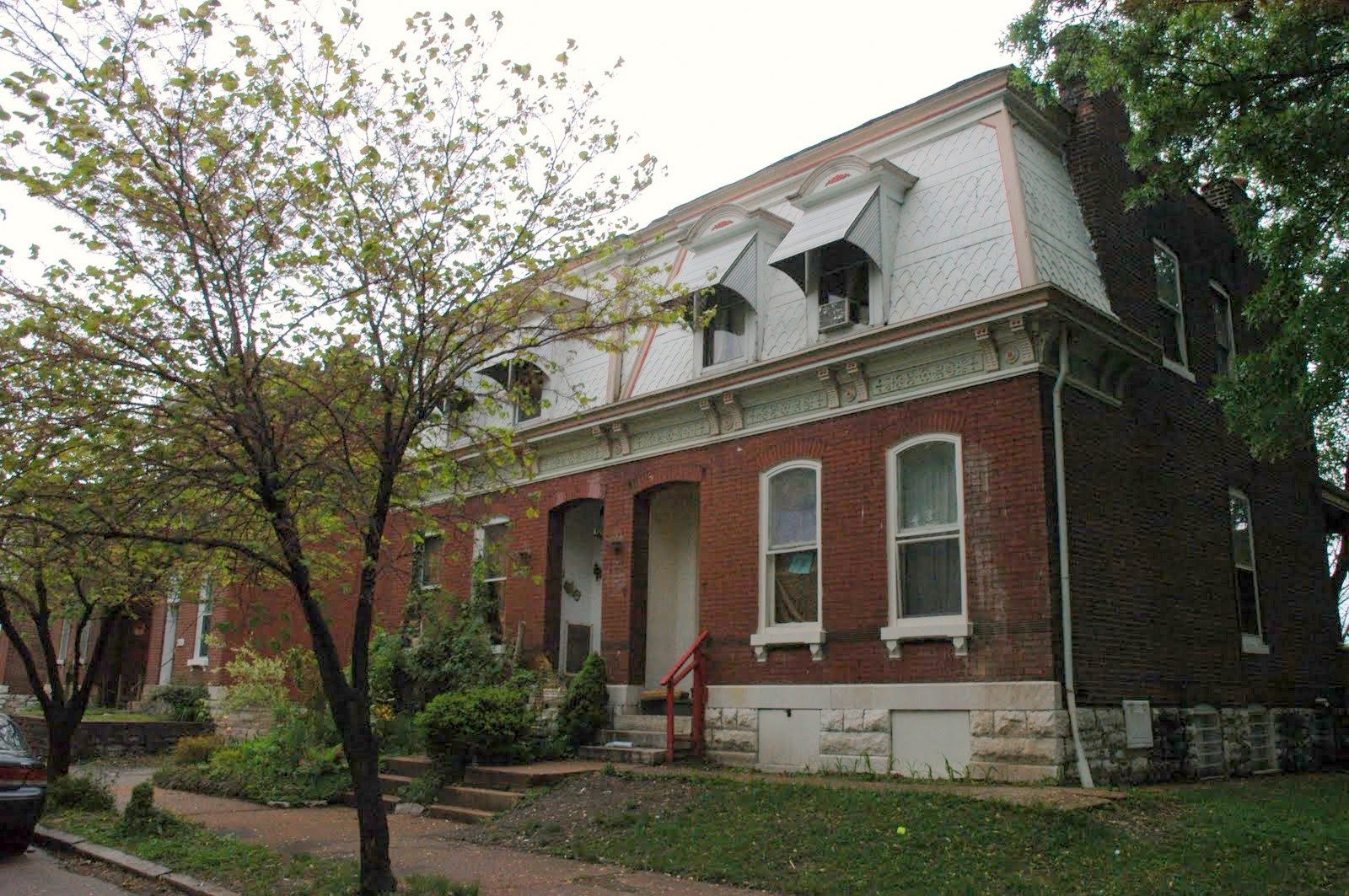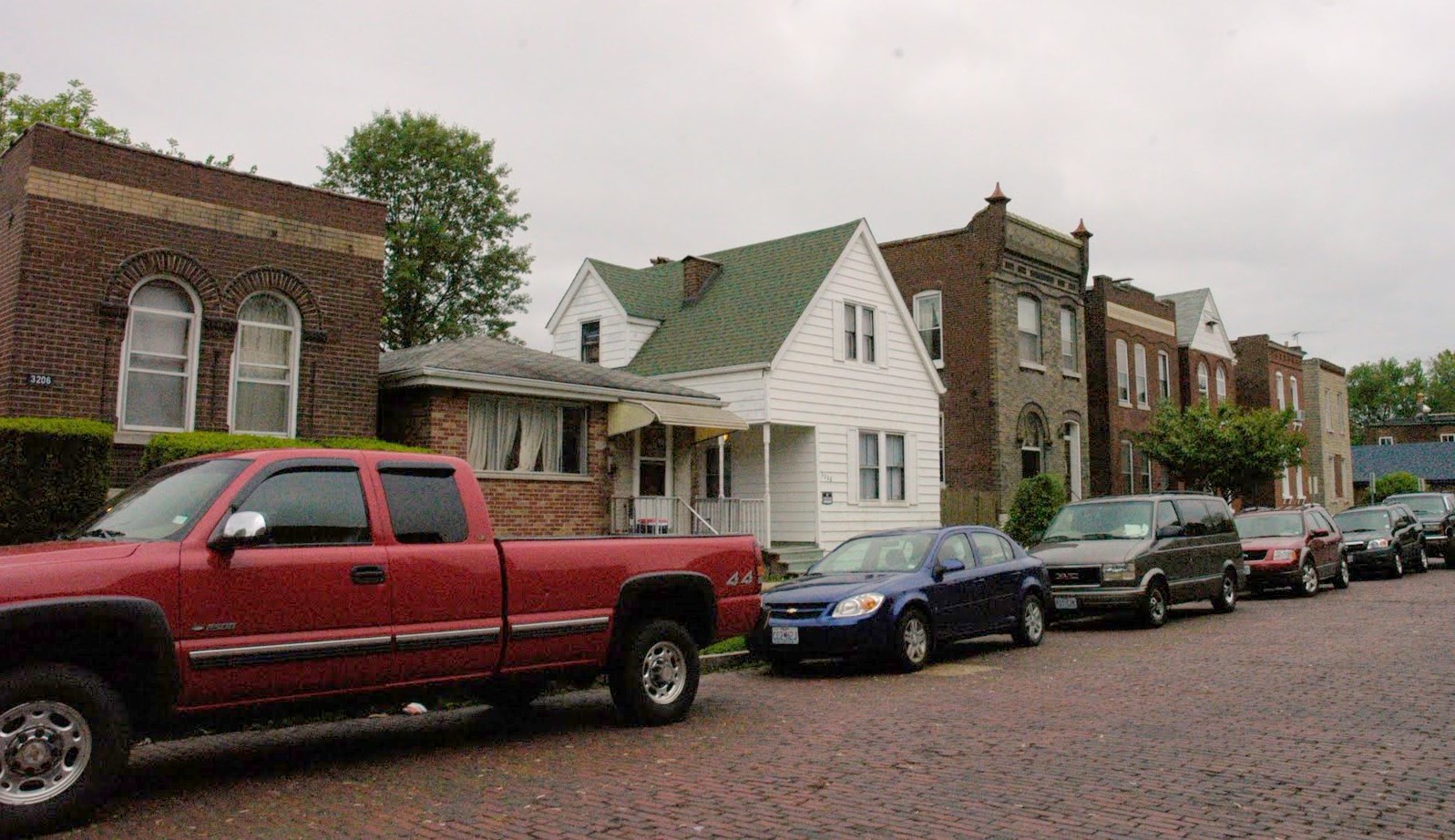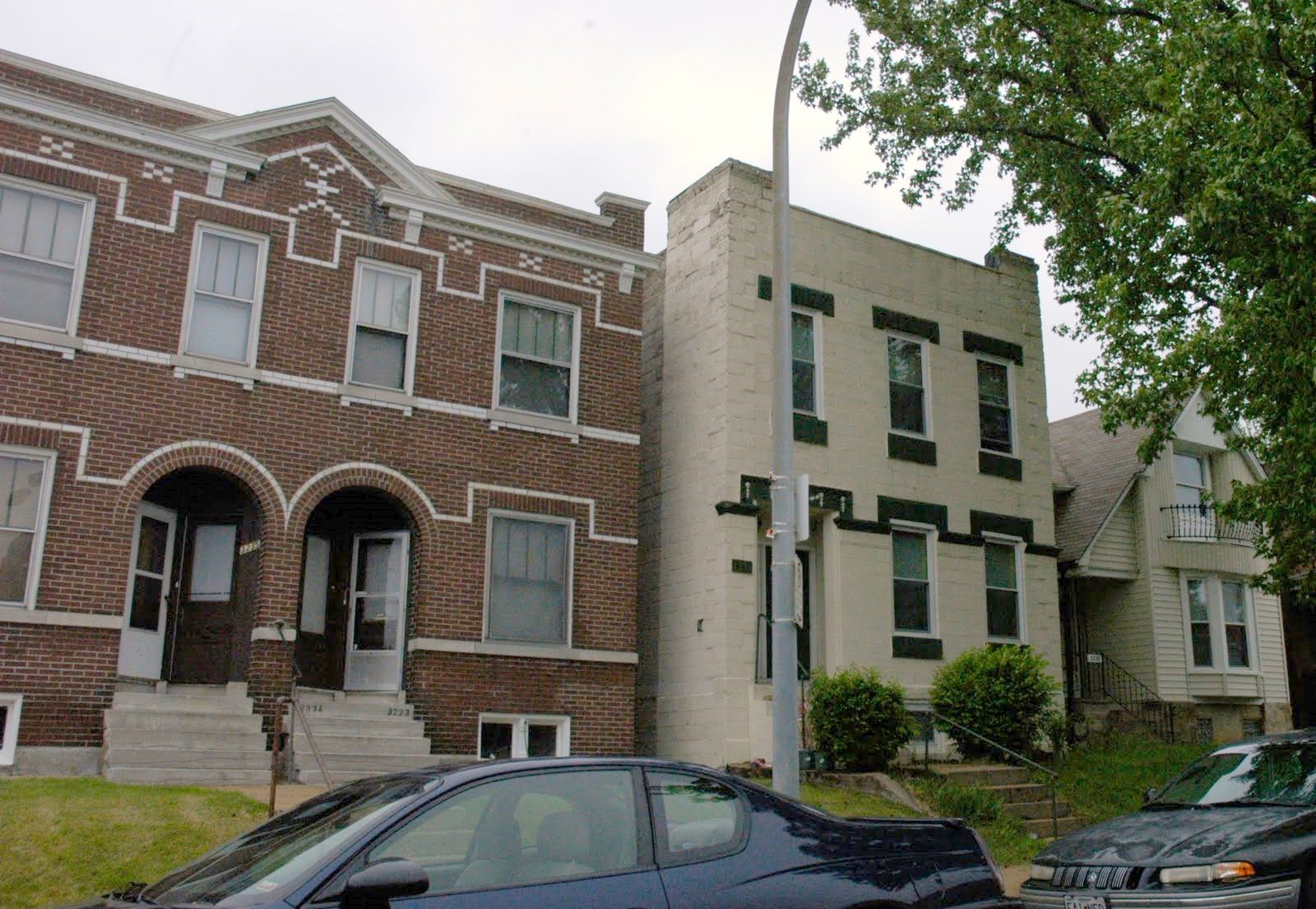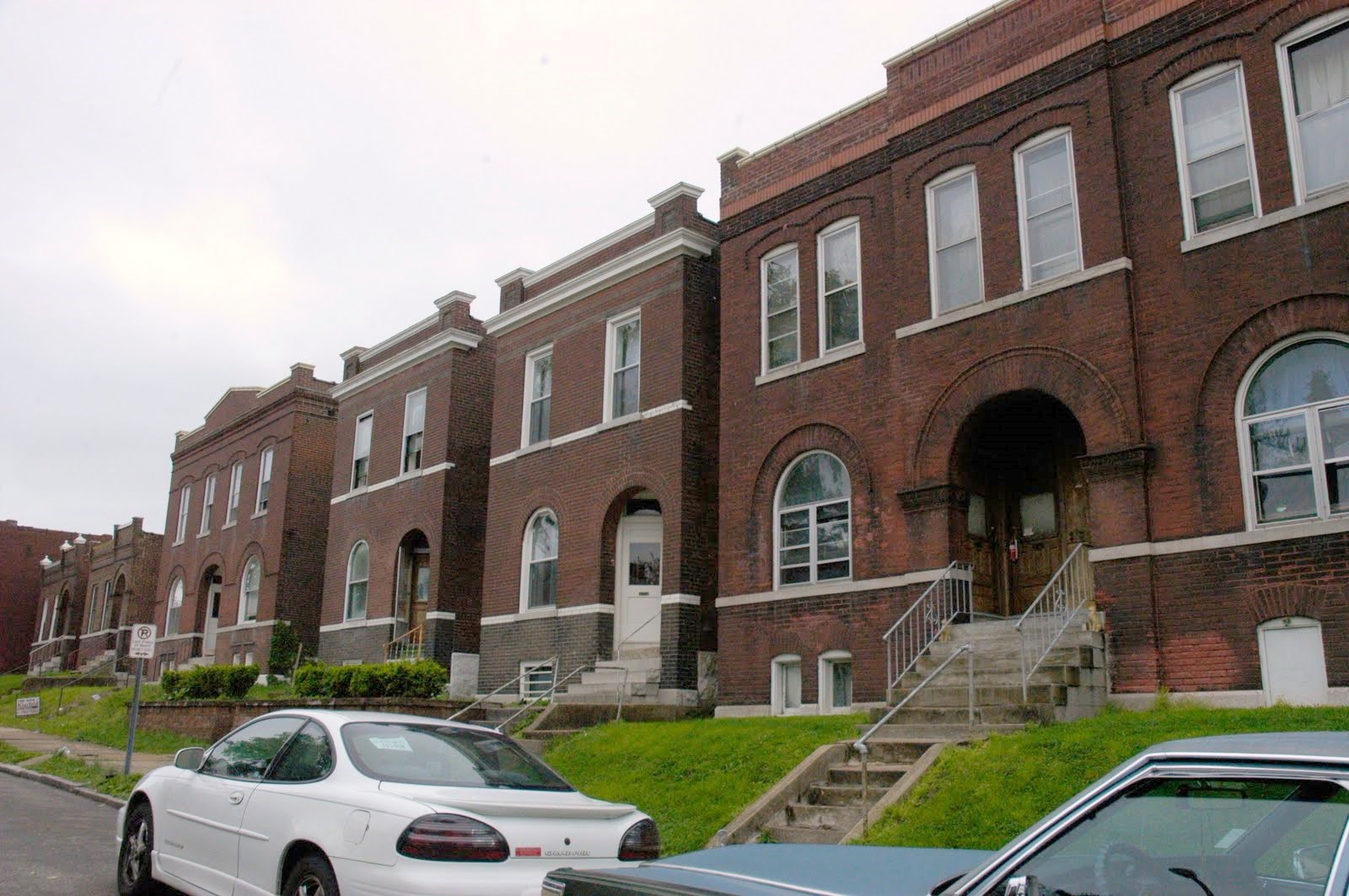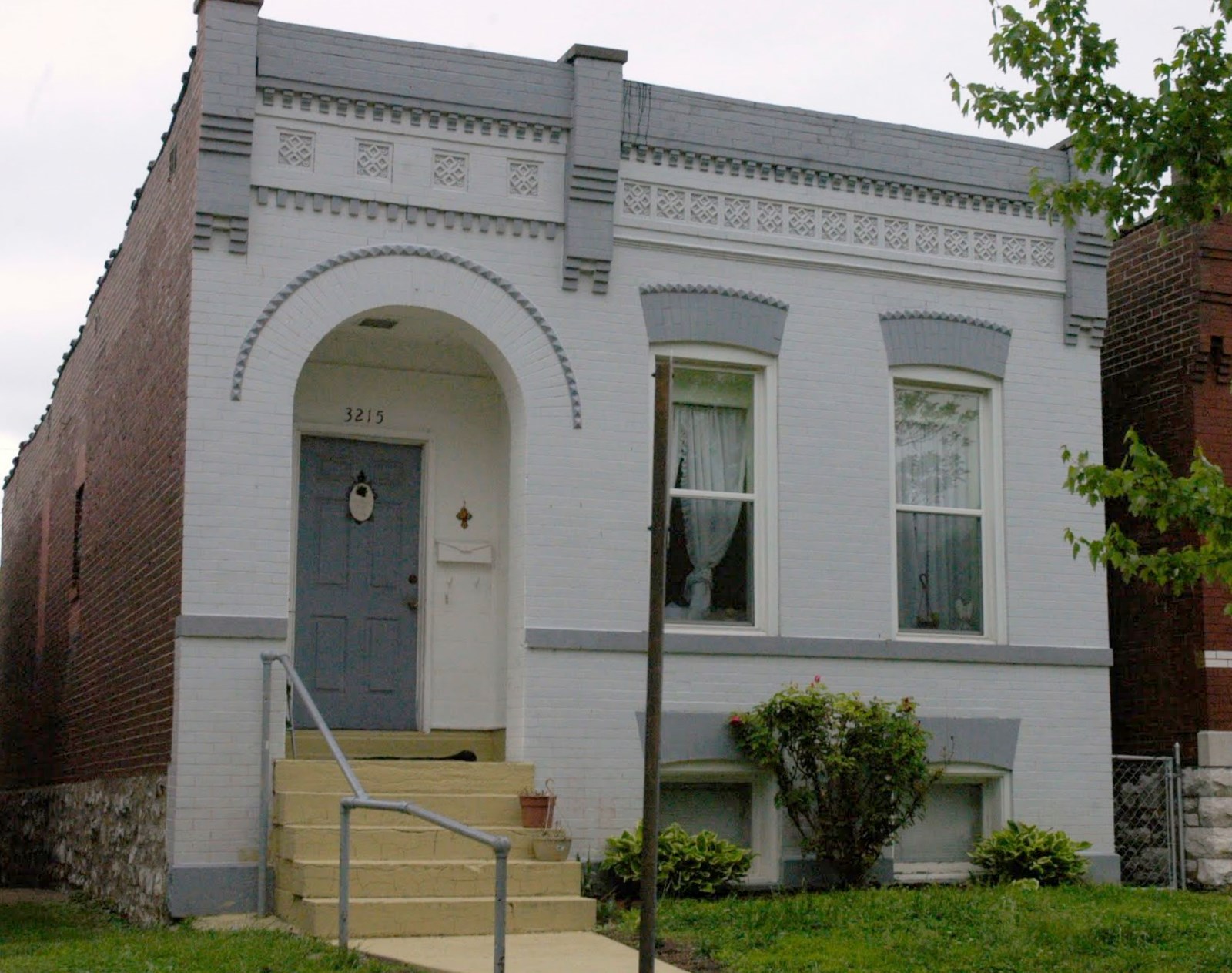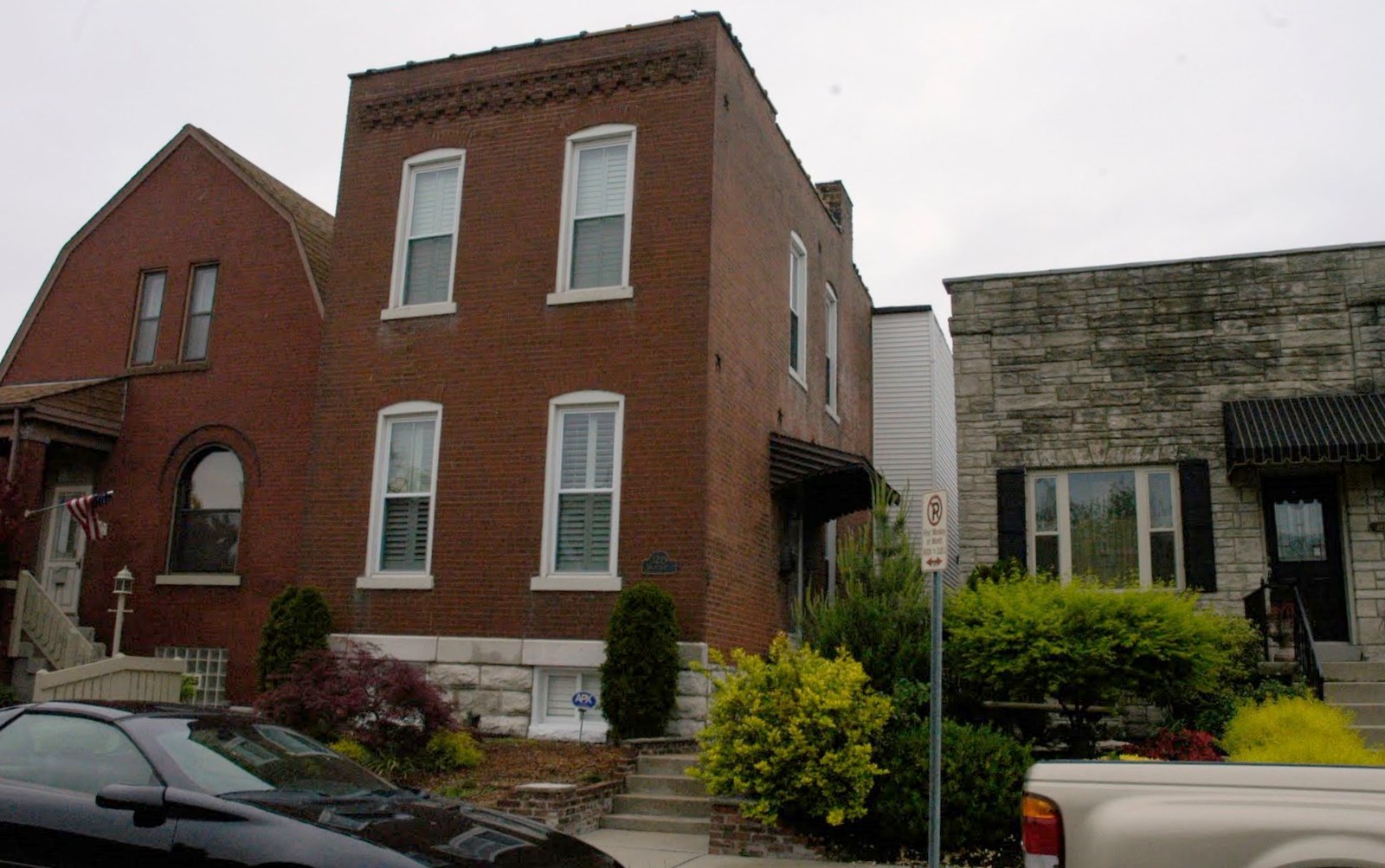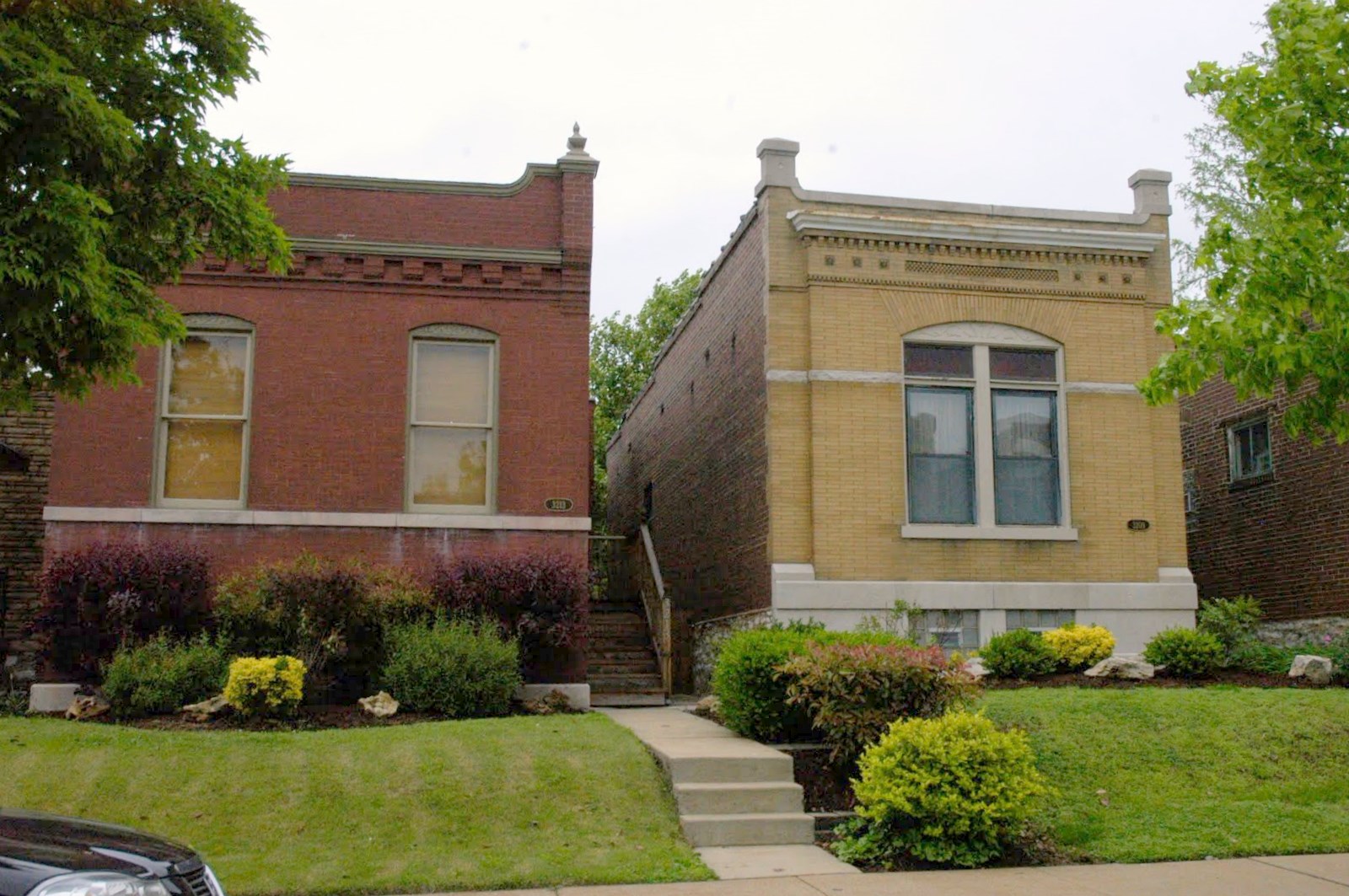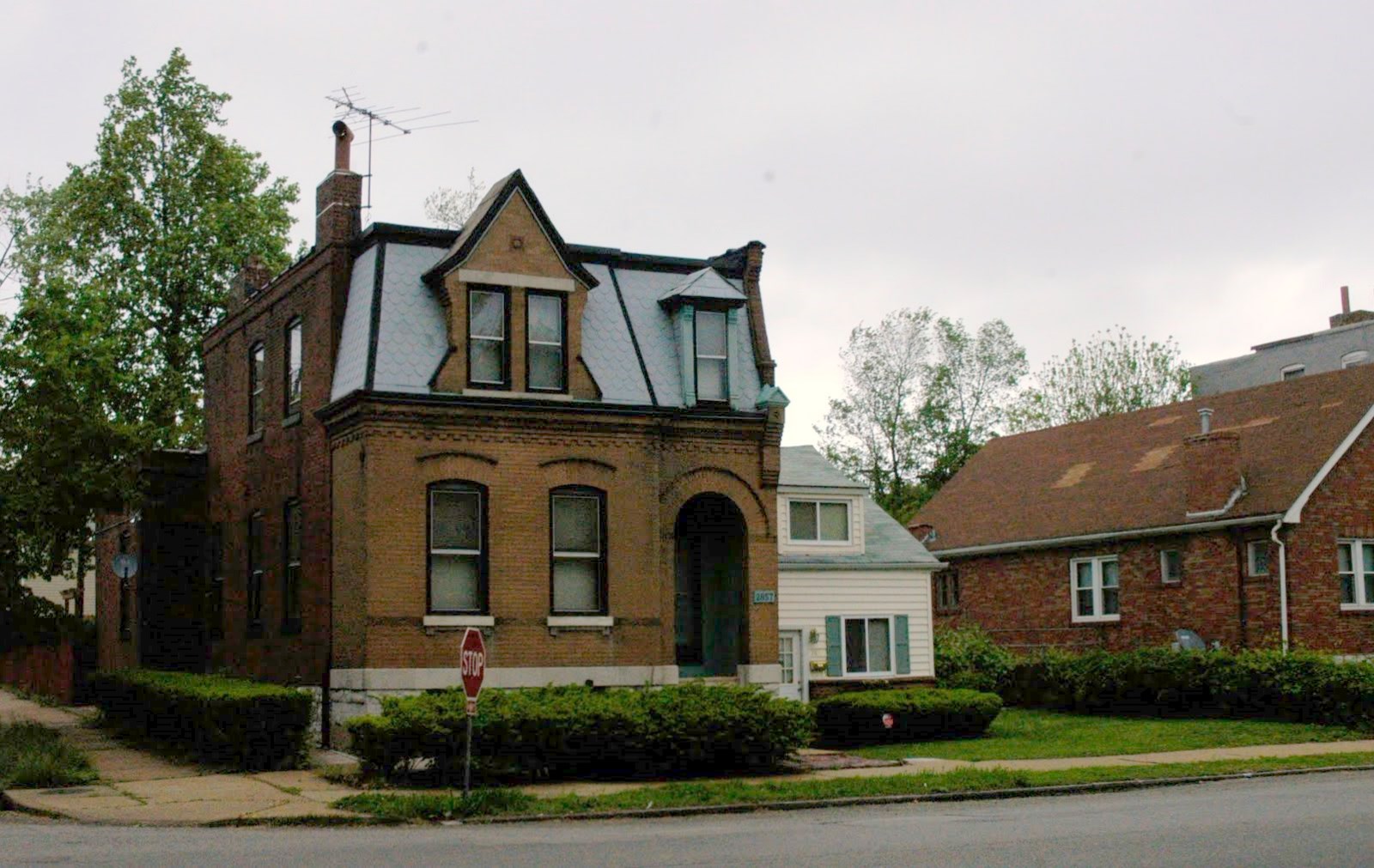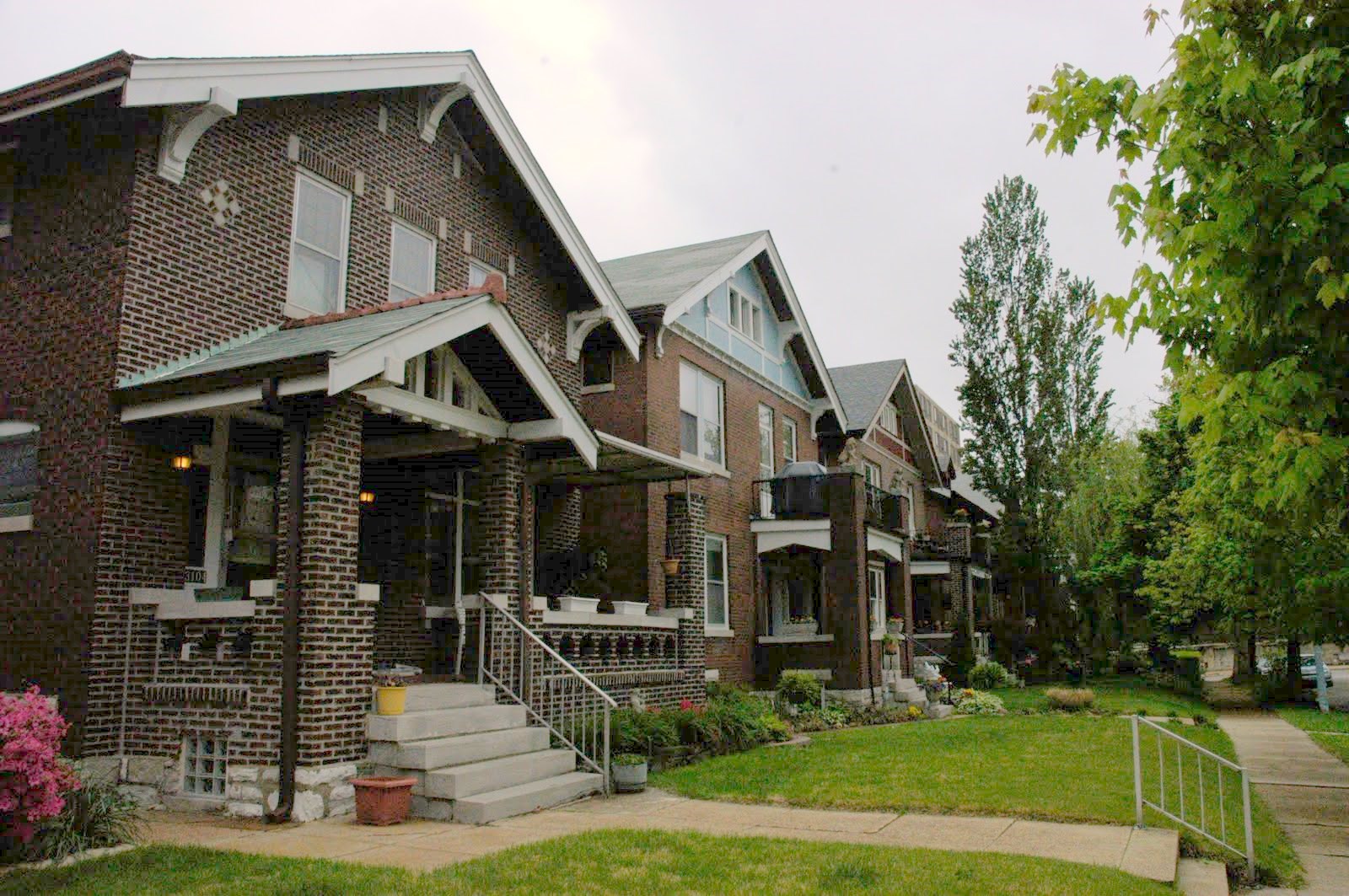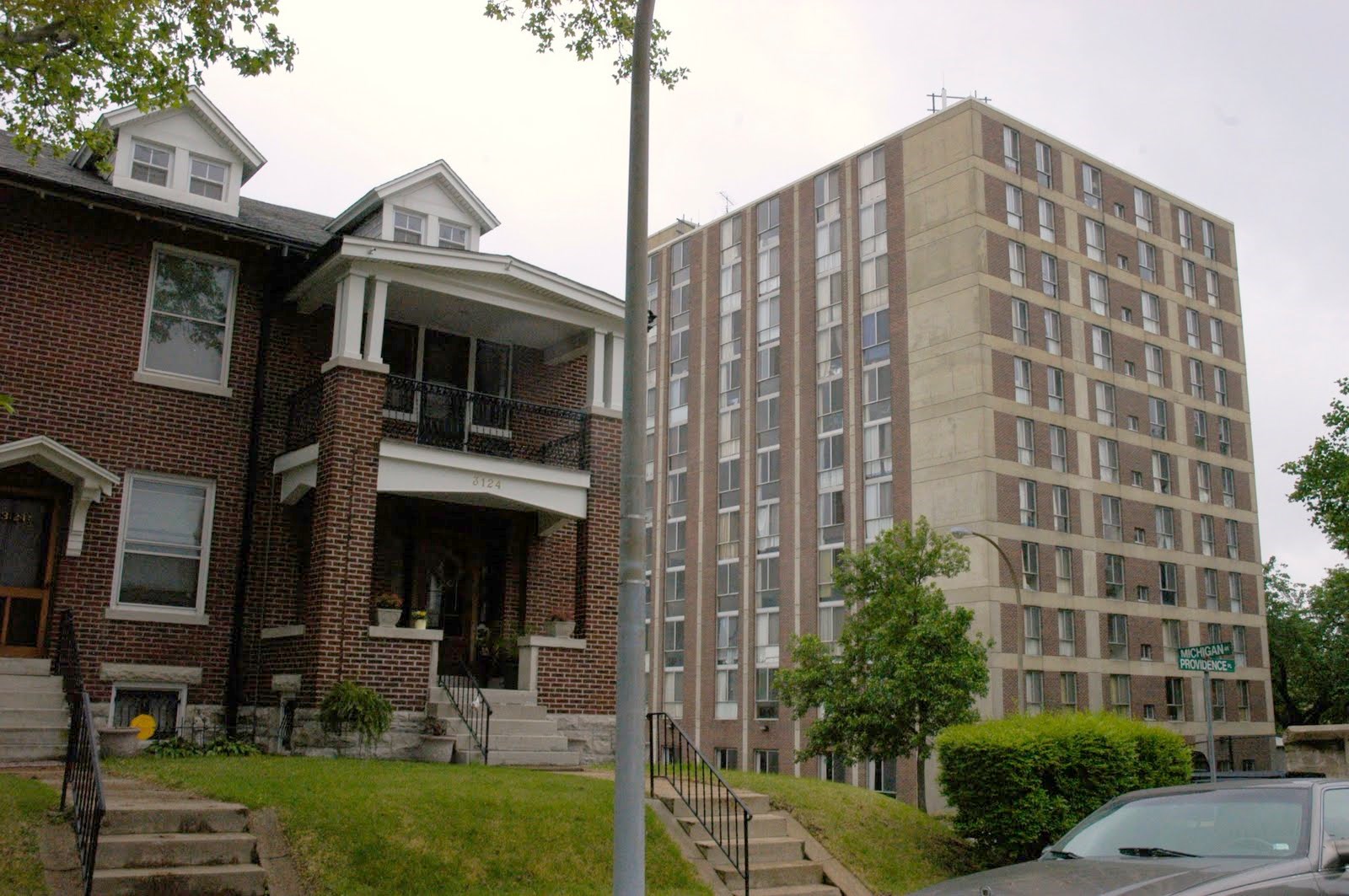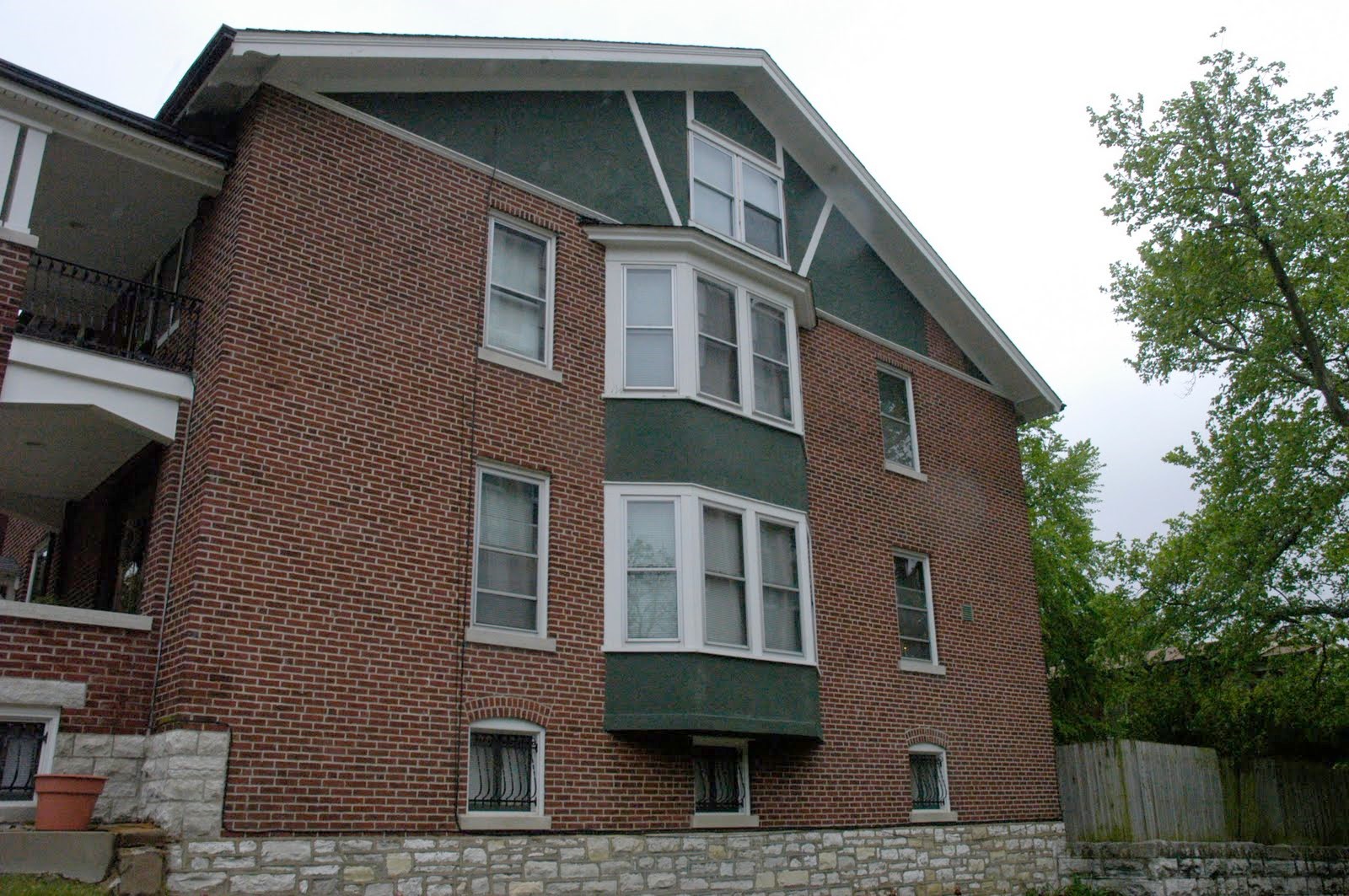 Here are some of the more unique home in Mt. Pleasant: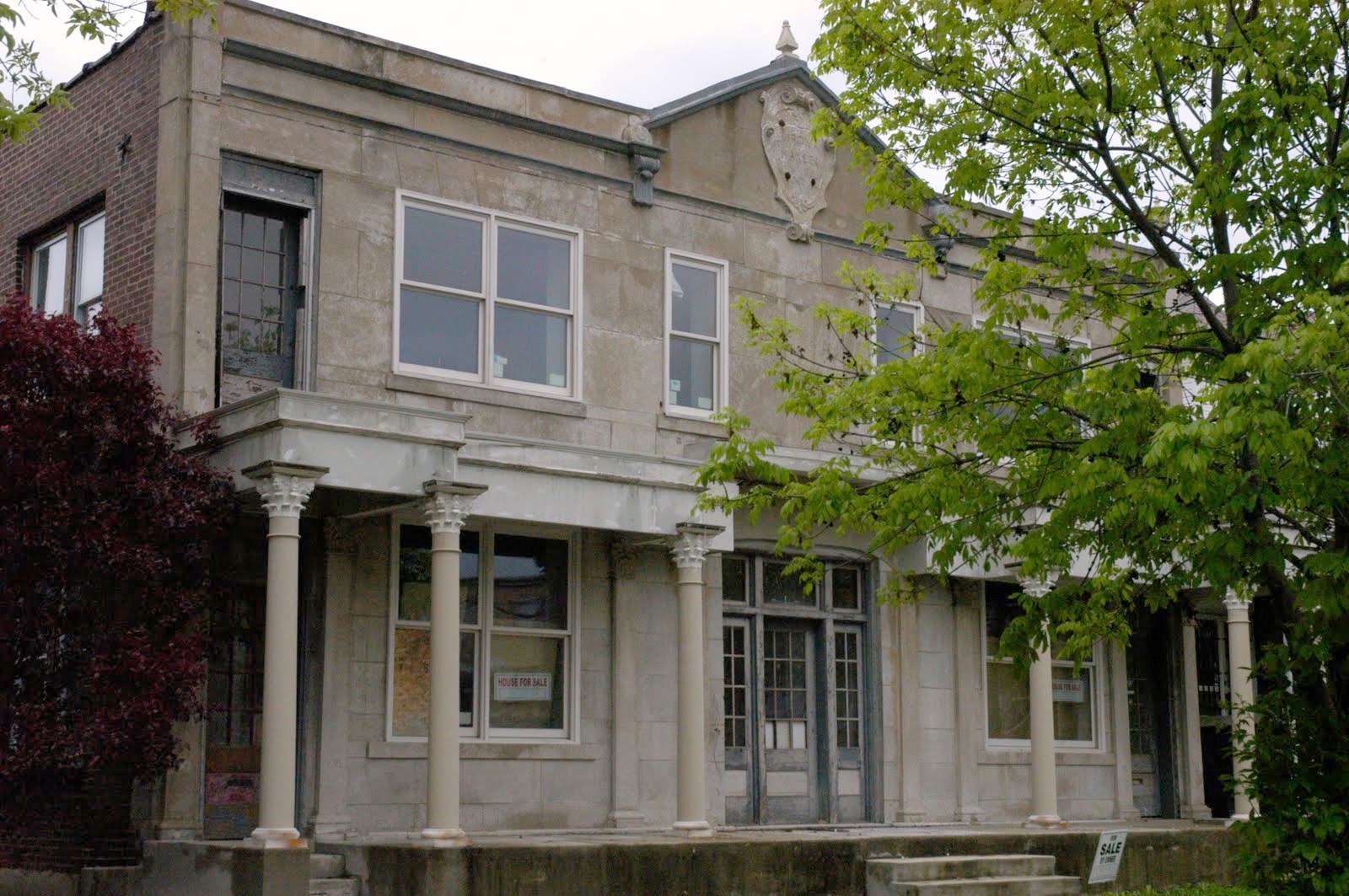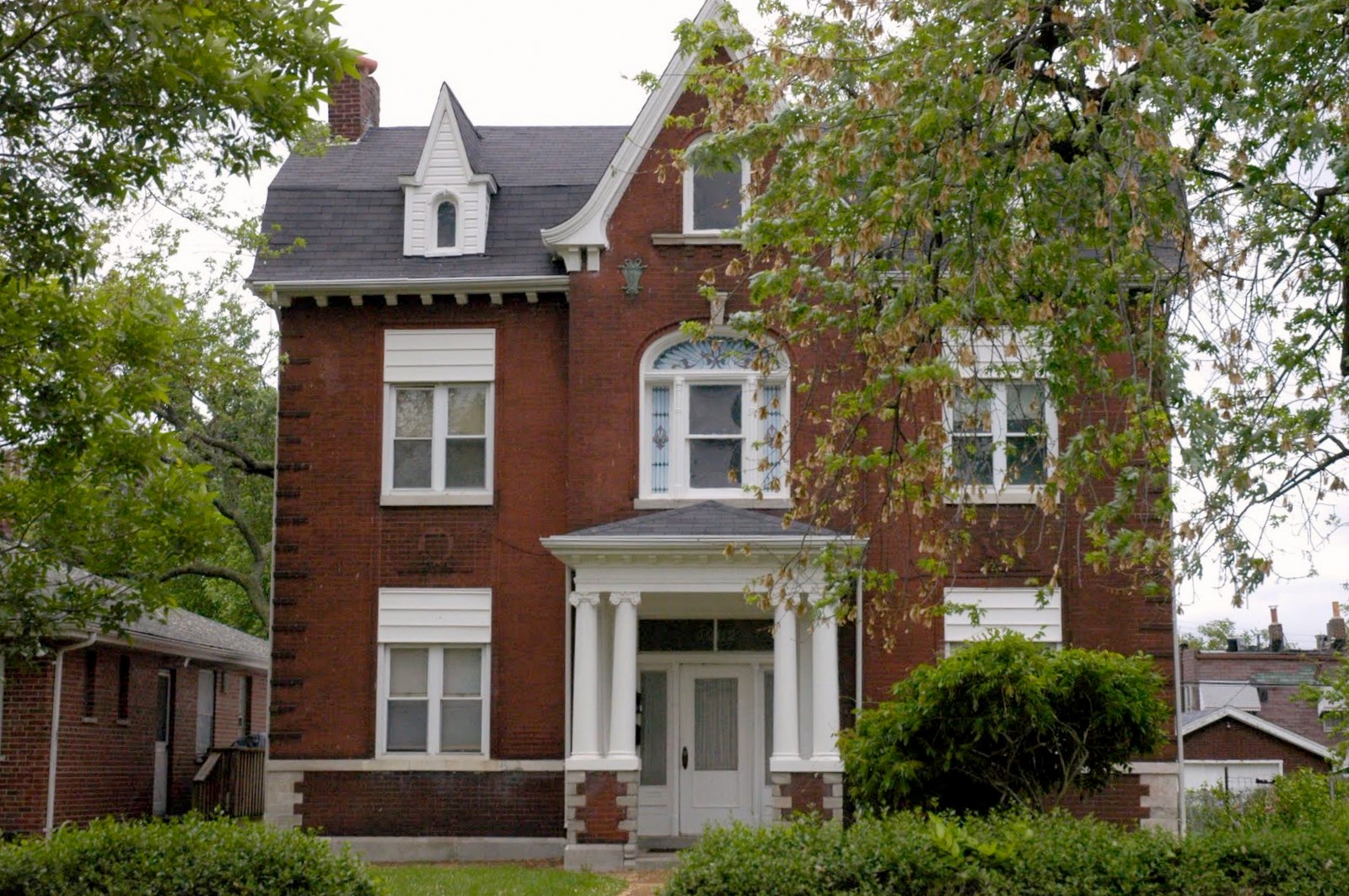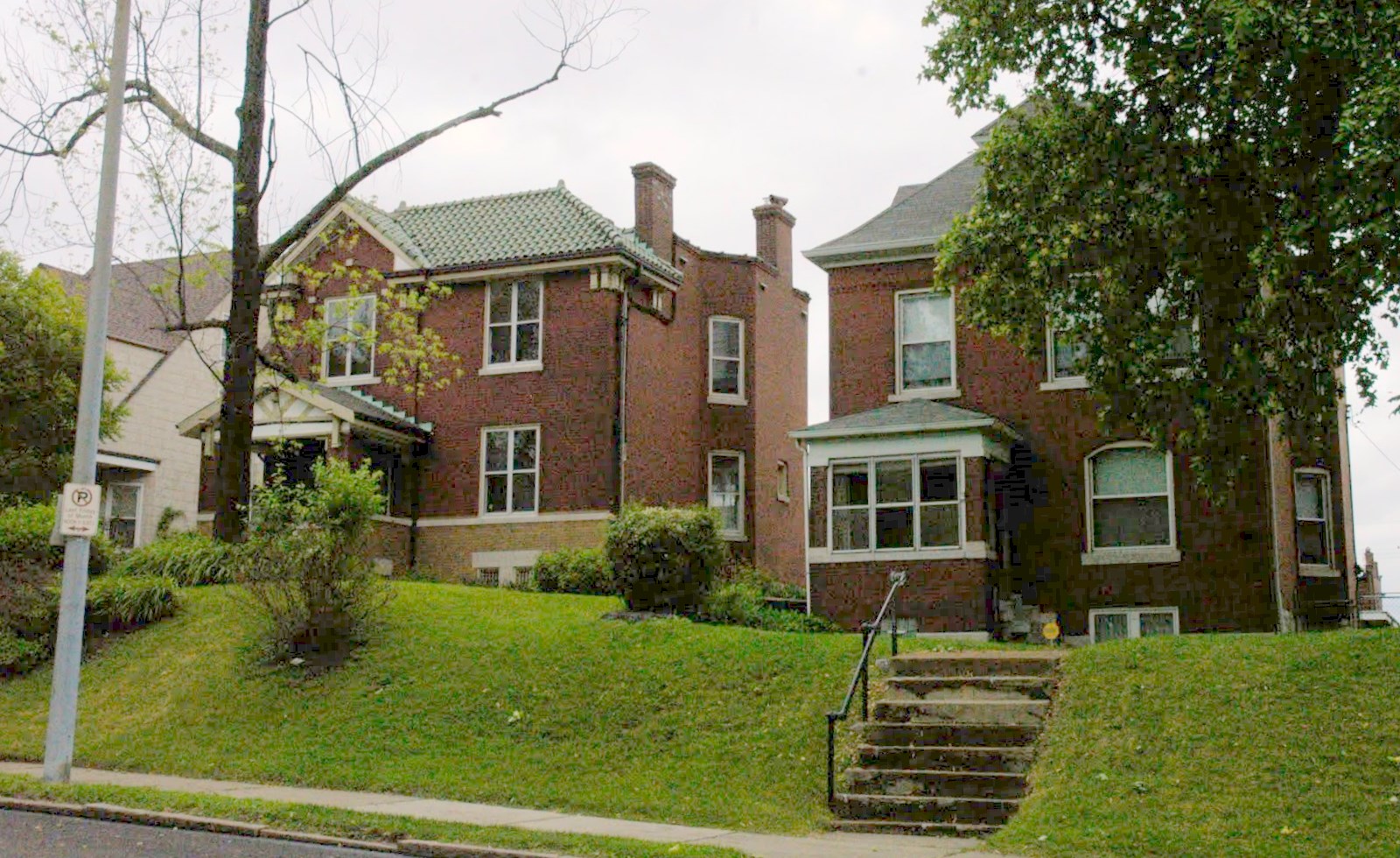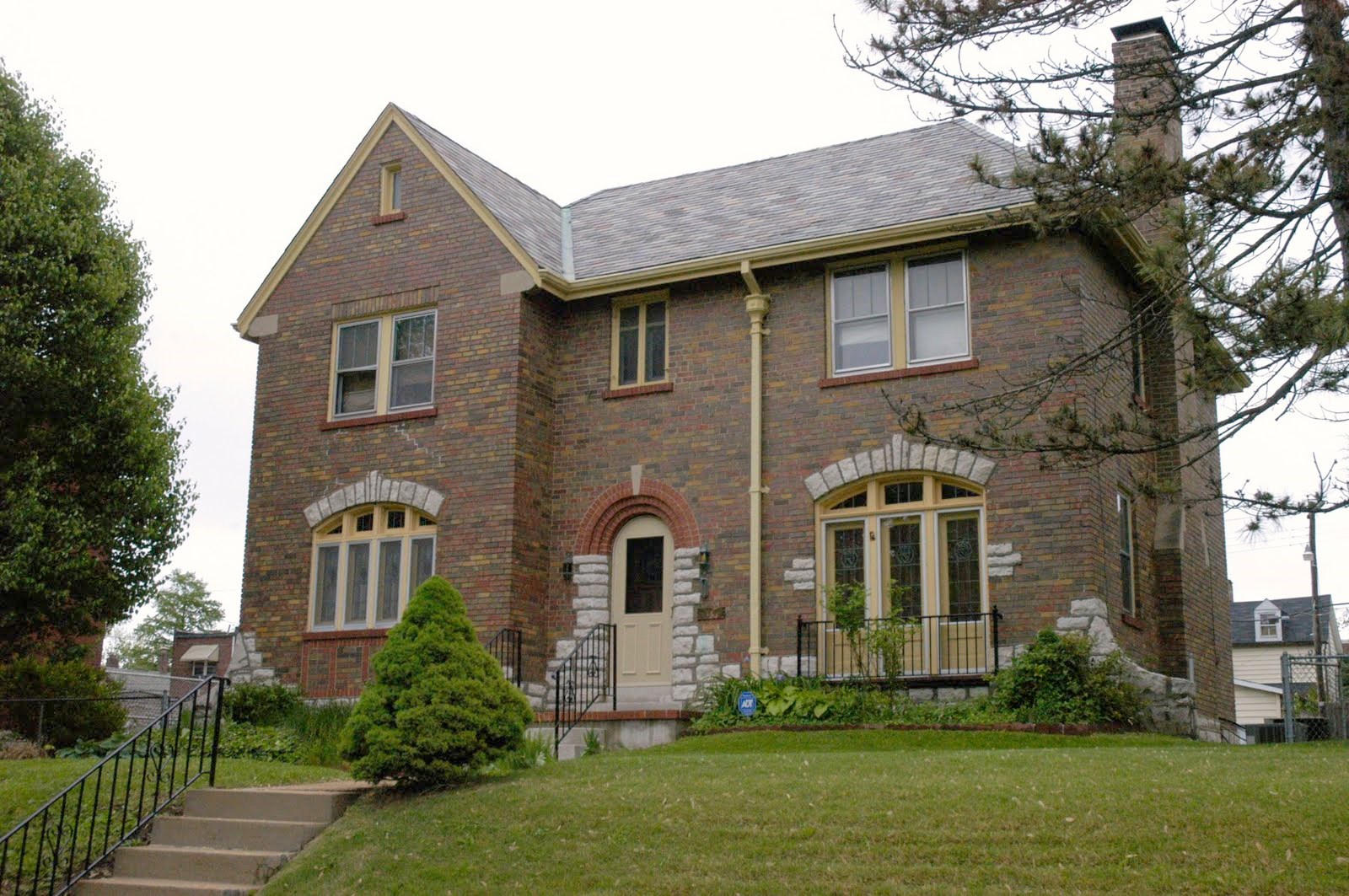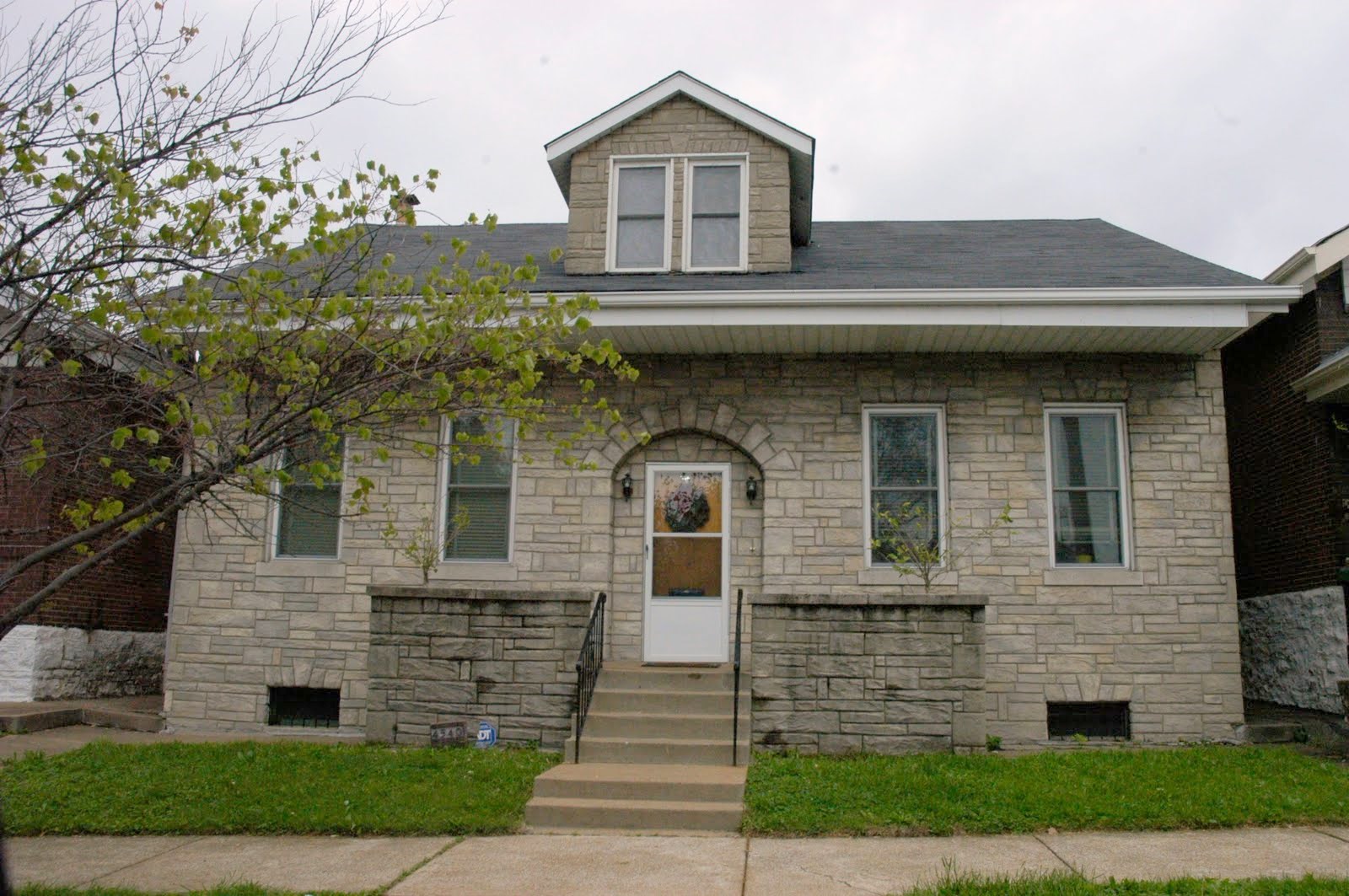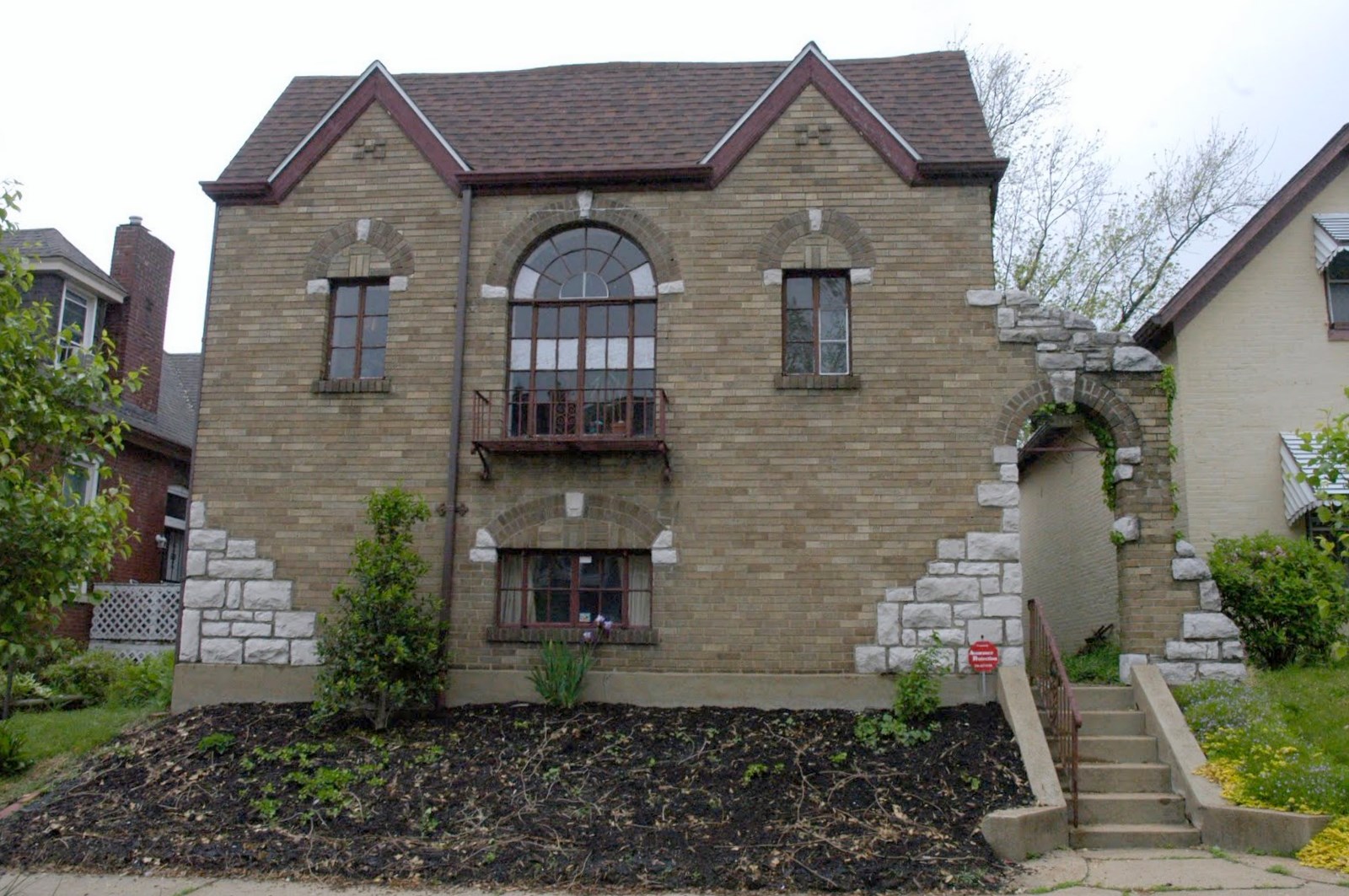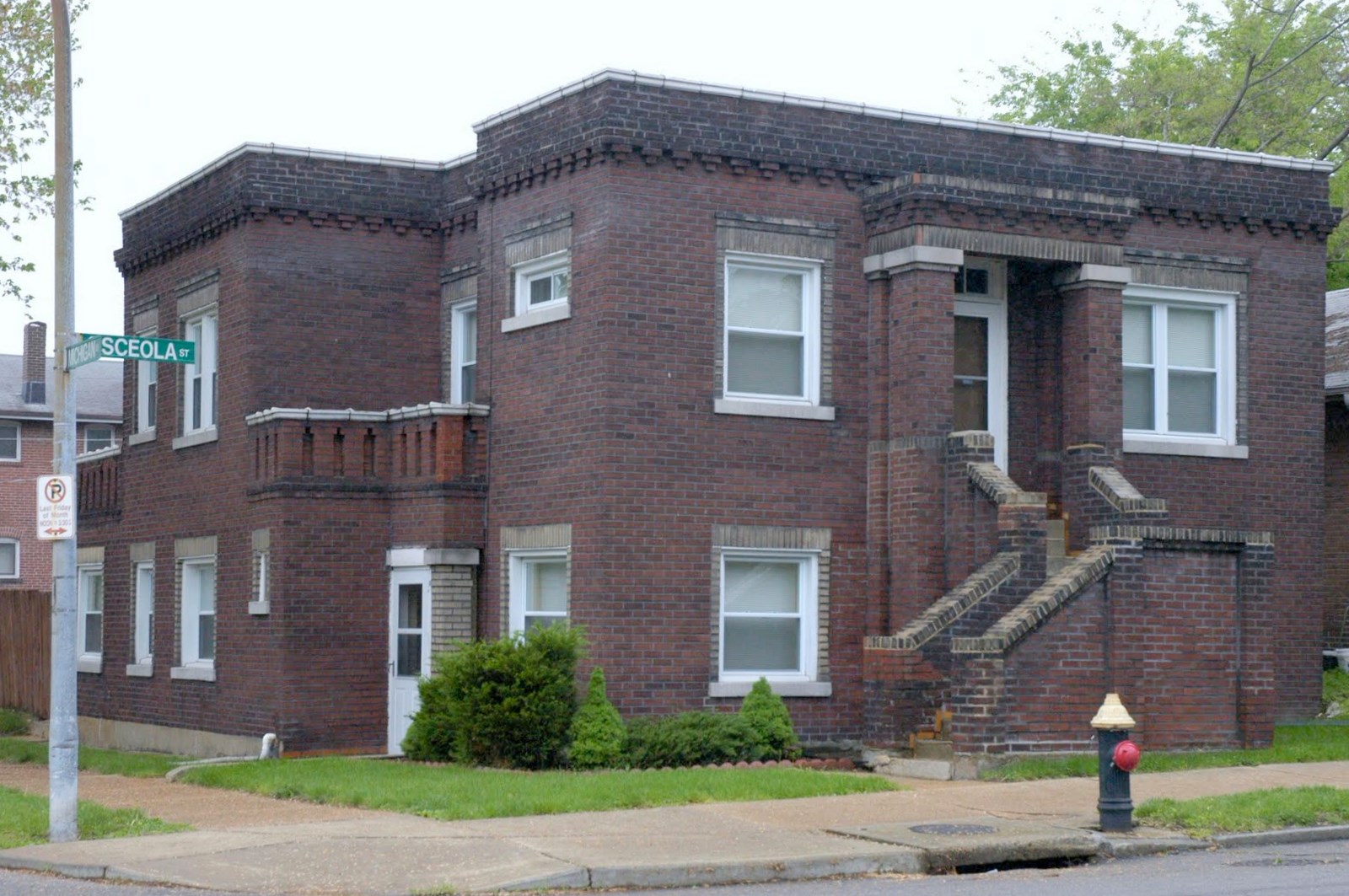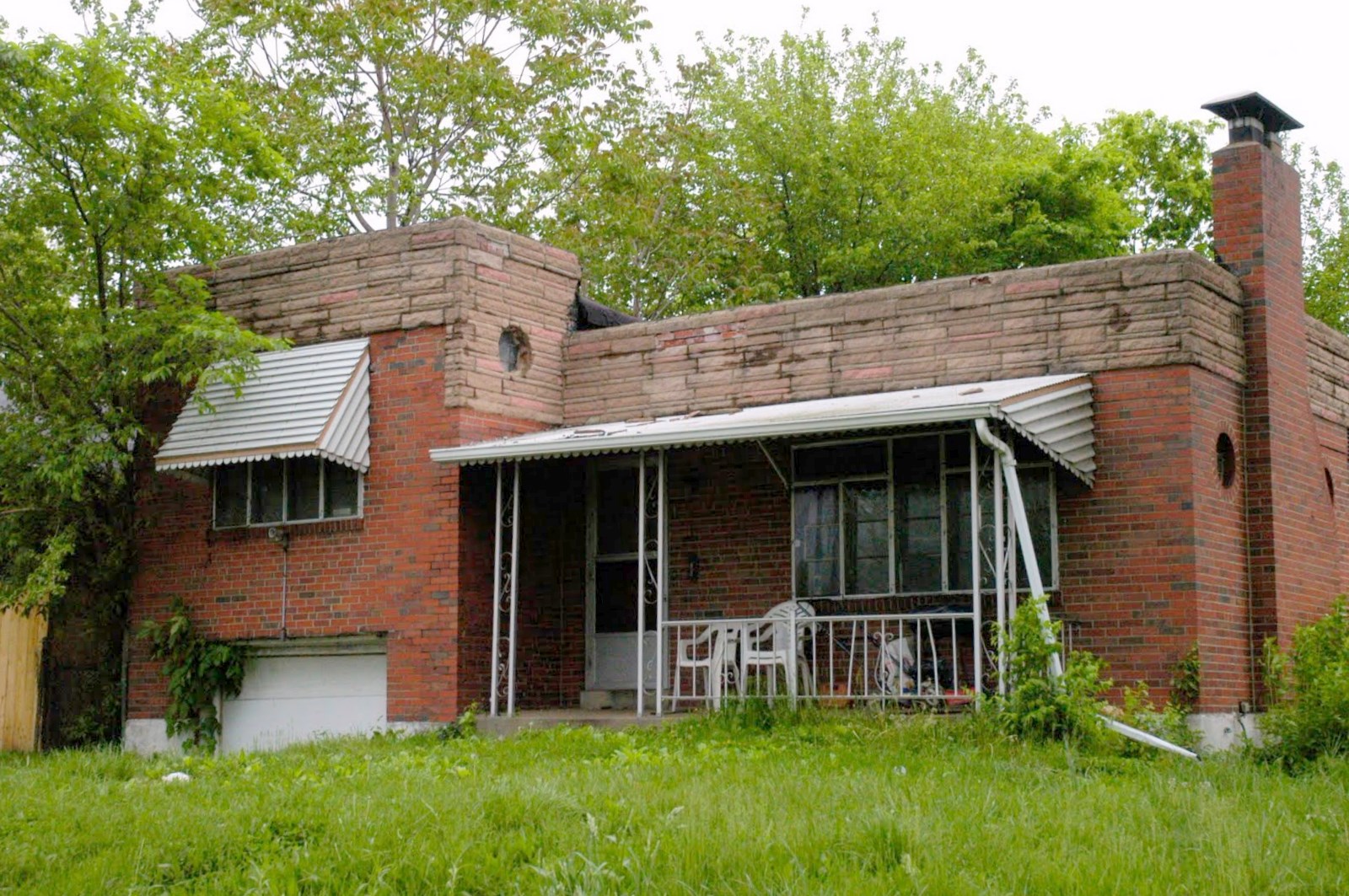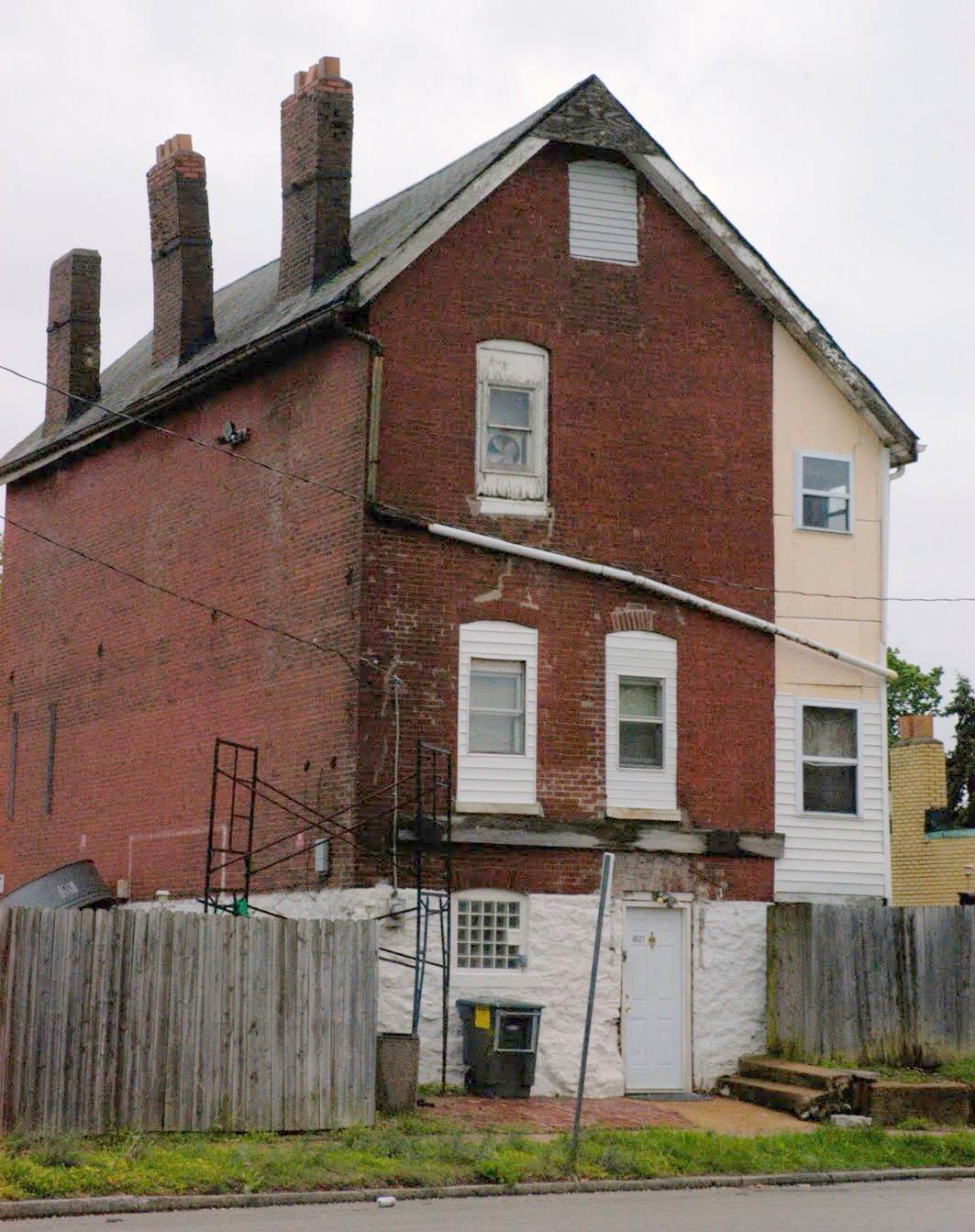 The Mt. Pleasant School which was converted to apartments. You have probably seen the sign right off of south bound I-55: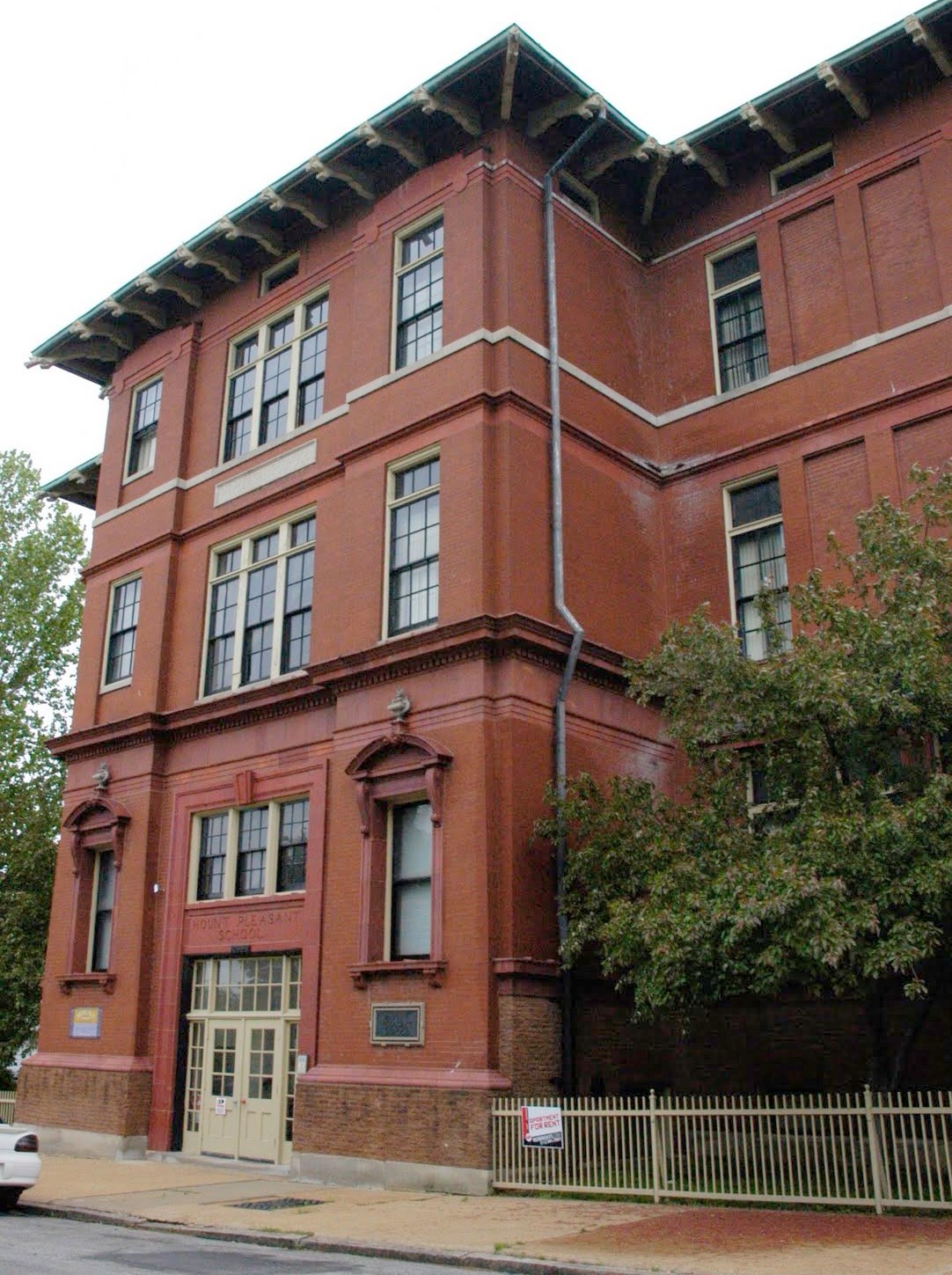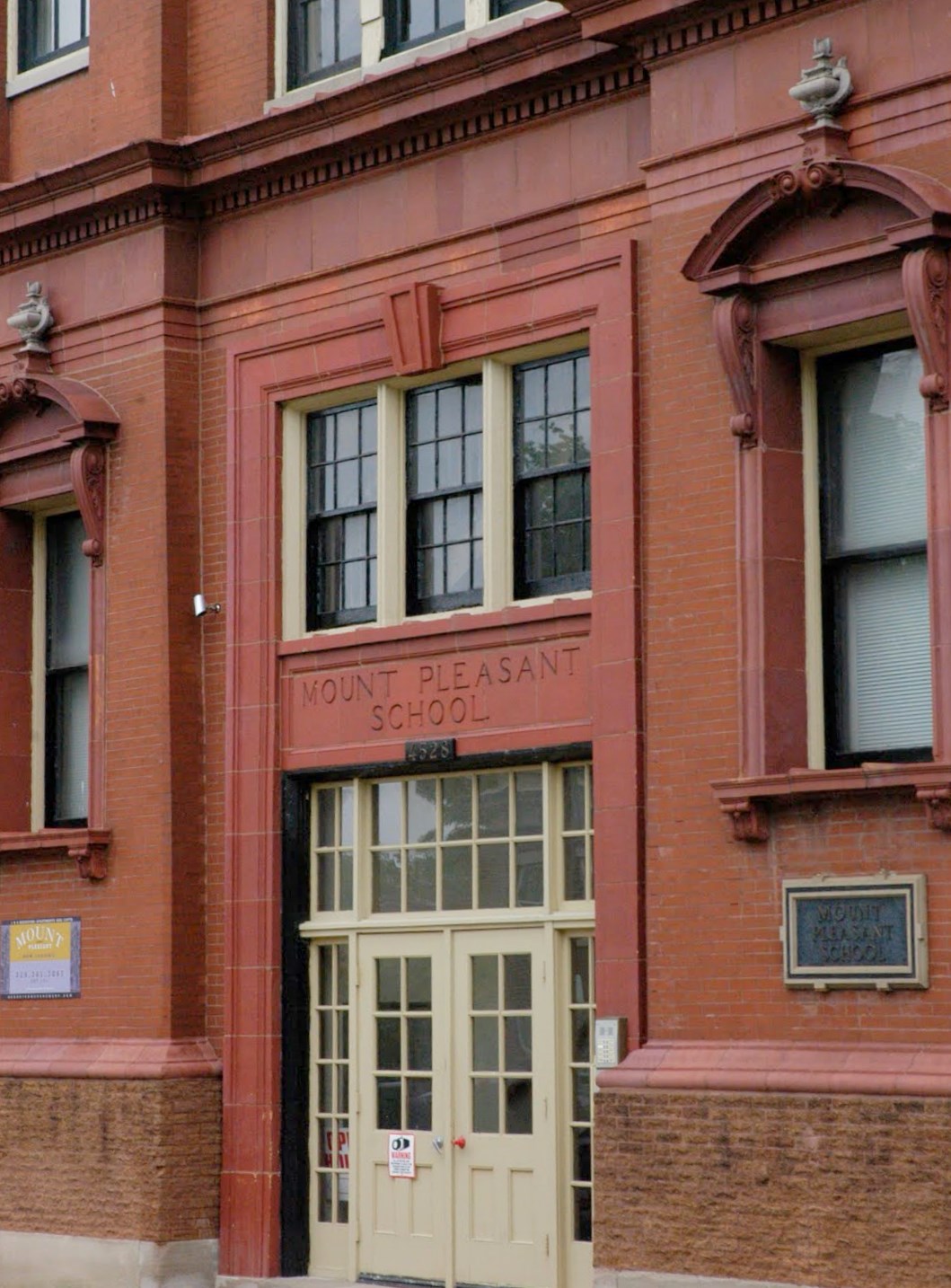 And here are my favorites: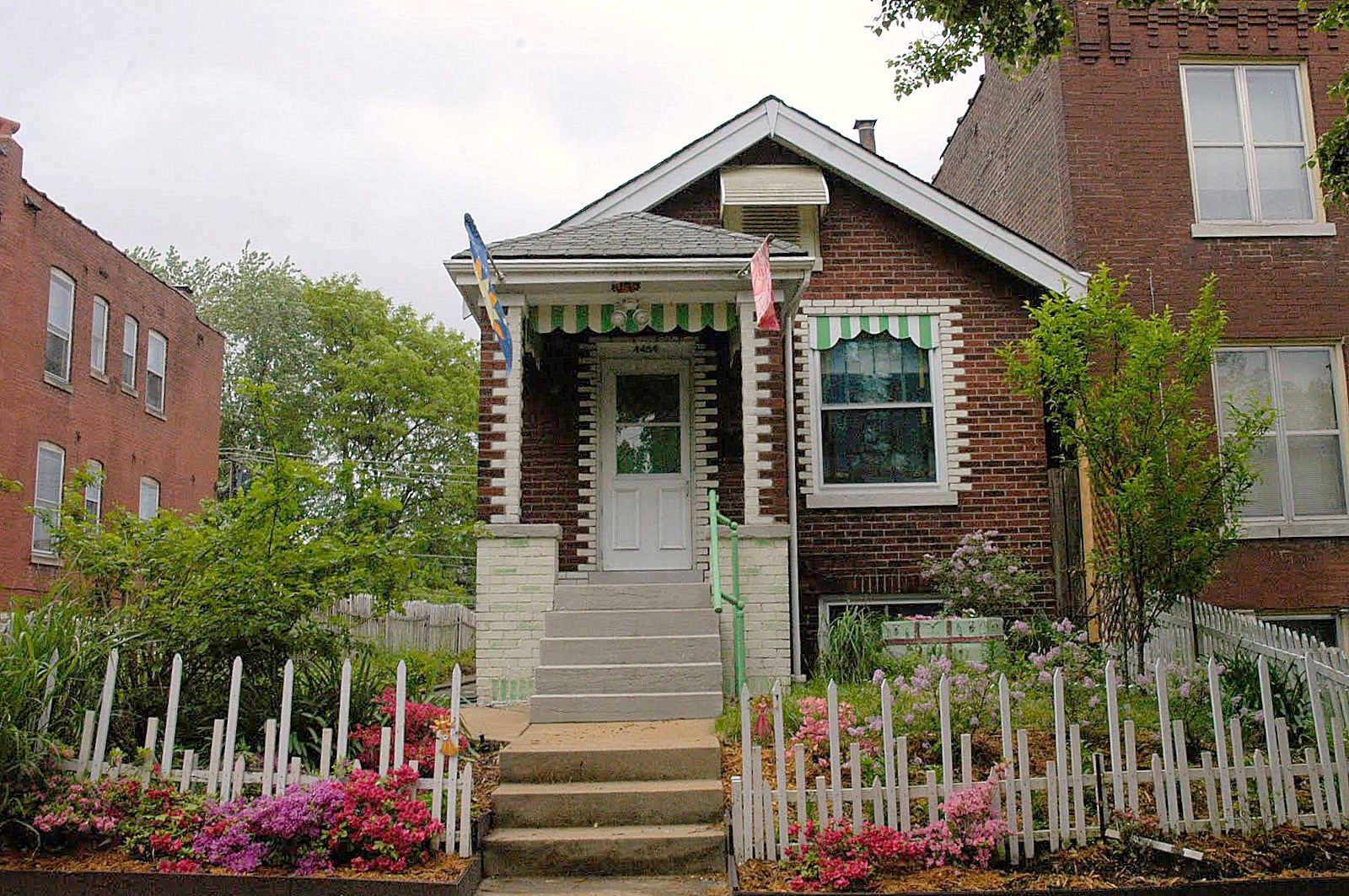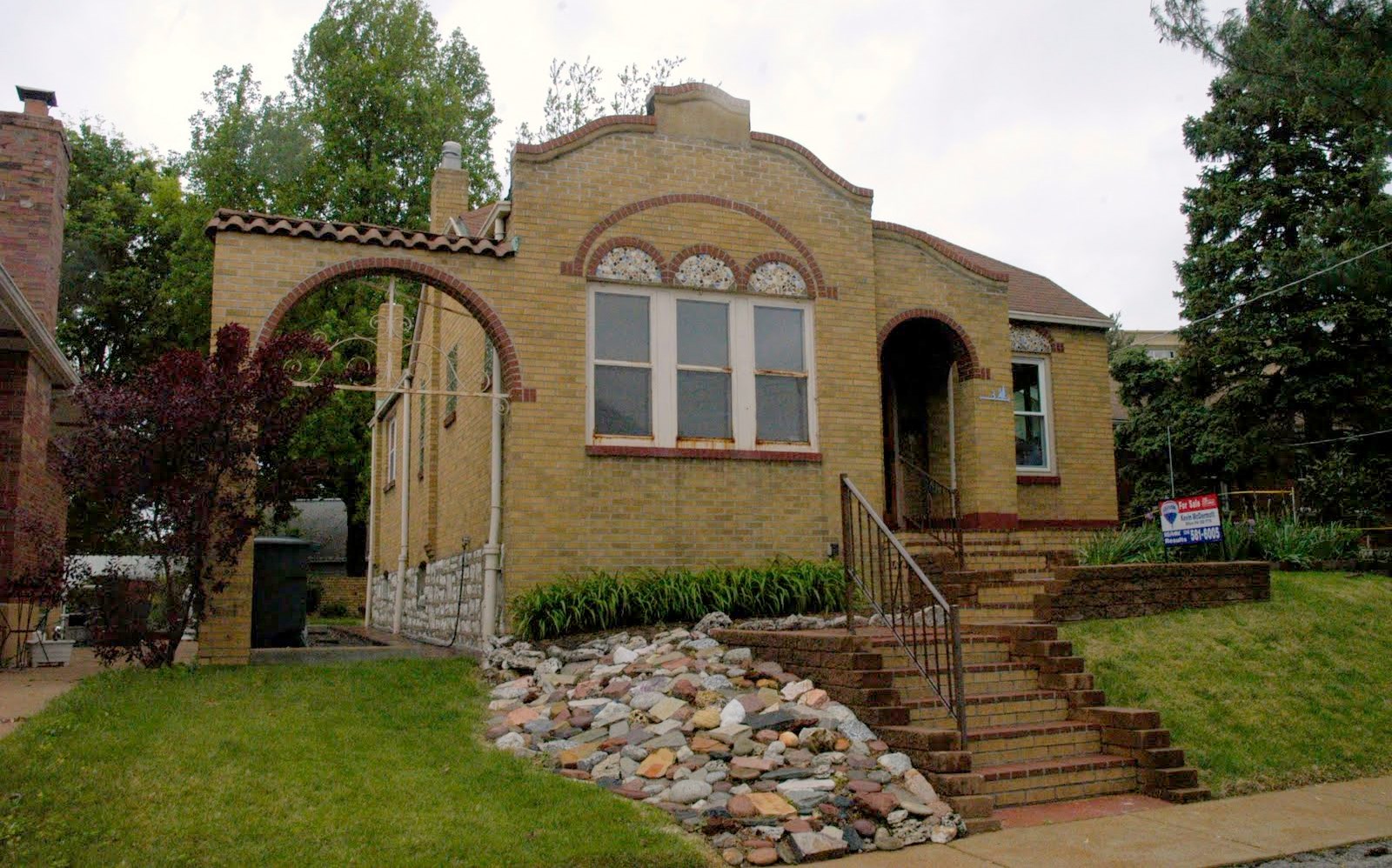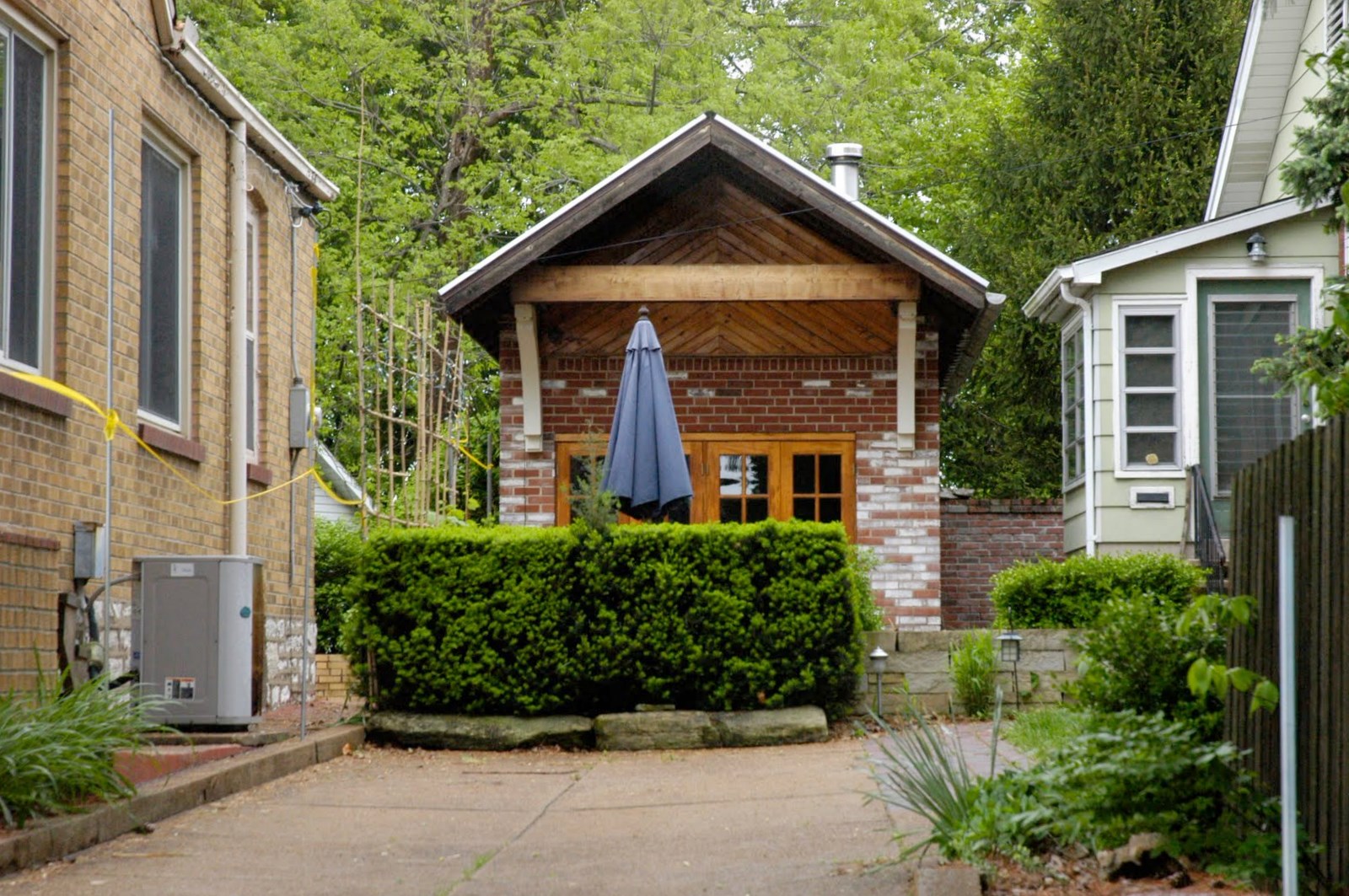 With sweeping views of the Mississippi River and a couple commercial corridors with huge potential, Mt. Pleasant is ripe for investment and renewal as a truly walkable, self sustained, typical St. Louis neighborhood.