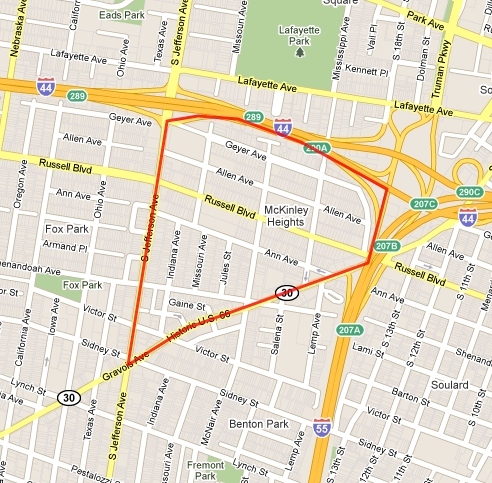 McKinley Heights is an officially designated historic neighborhood right in the middle of some of St. Louis' most famous neighborhoods. It is just south of Lafayette Square, west of Soulard, north of Benton Park and east of Fox Park. A great location if you ask me. One of my favorite St. Louis streets is Russell. From Broadway all the way to Vandeventer, I think this is one of the most beautiful and representative streets of the unique St. Louis neighborhoods and architecture, and it goes right through McKinley Heights.
McKinley Heights is just about as diverse as a St. Louis neighborhood gets. The 2000 census data indicated a mix of mainly black and white people at 35% and 60% respectively; Hispanics (2.2%) and Asians (1.5%) make up the rest. 2085 McKinley Heights residents were counted, a 7.1% decrease or 159 residents lost since 1990.
This neighborhood is one of my favorites. The tree lined streets are on a rectilinear grid. If the housing market comes around and we can sell our home, this will be one of the places on our list to move. McKinley Heights is just about the perfect mix of small, medium and large dwellings (nearly all brick) with many of the architectural styles that makes St. Louis the great city it is: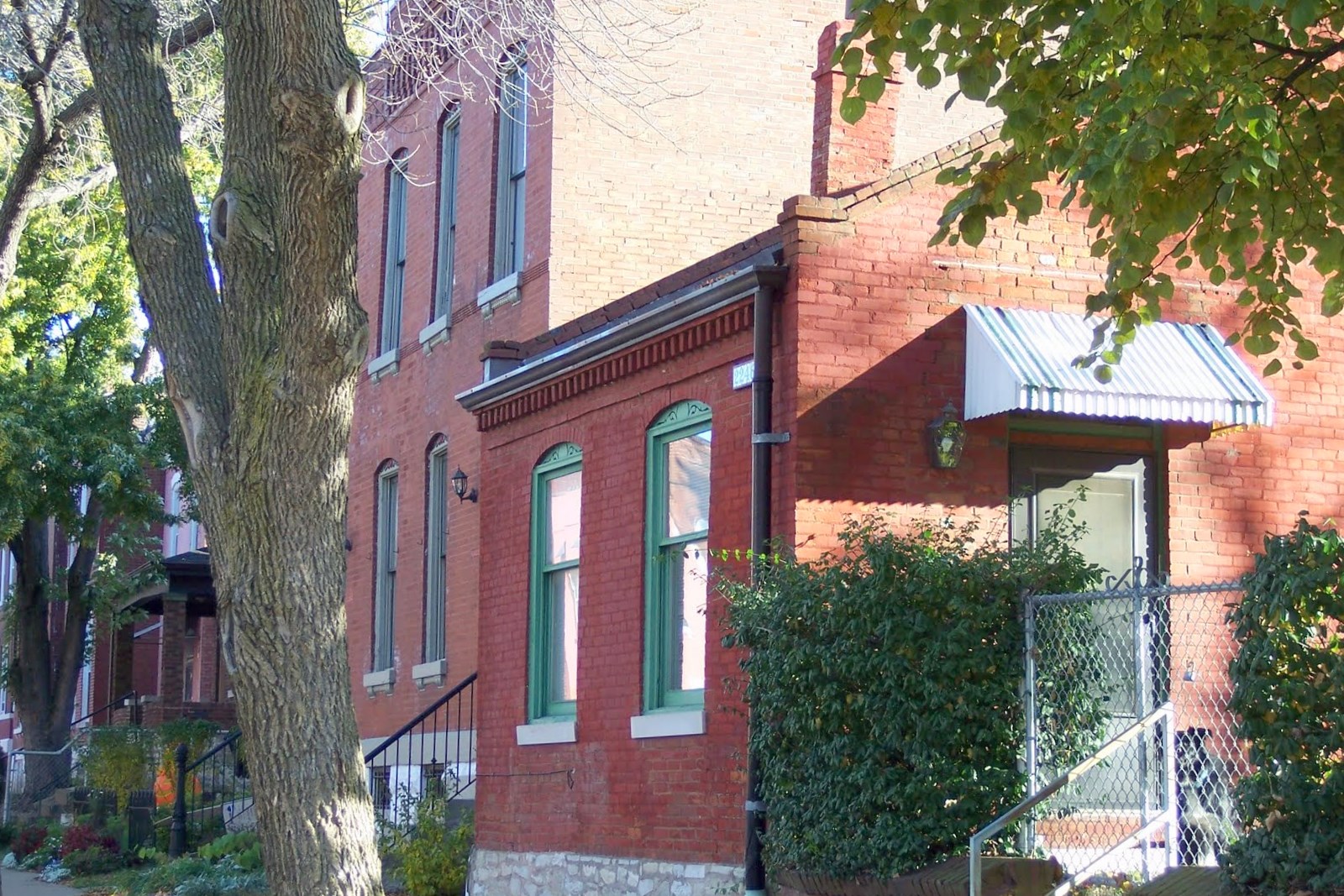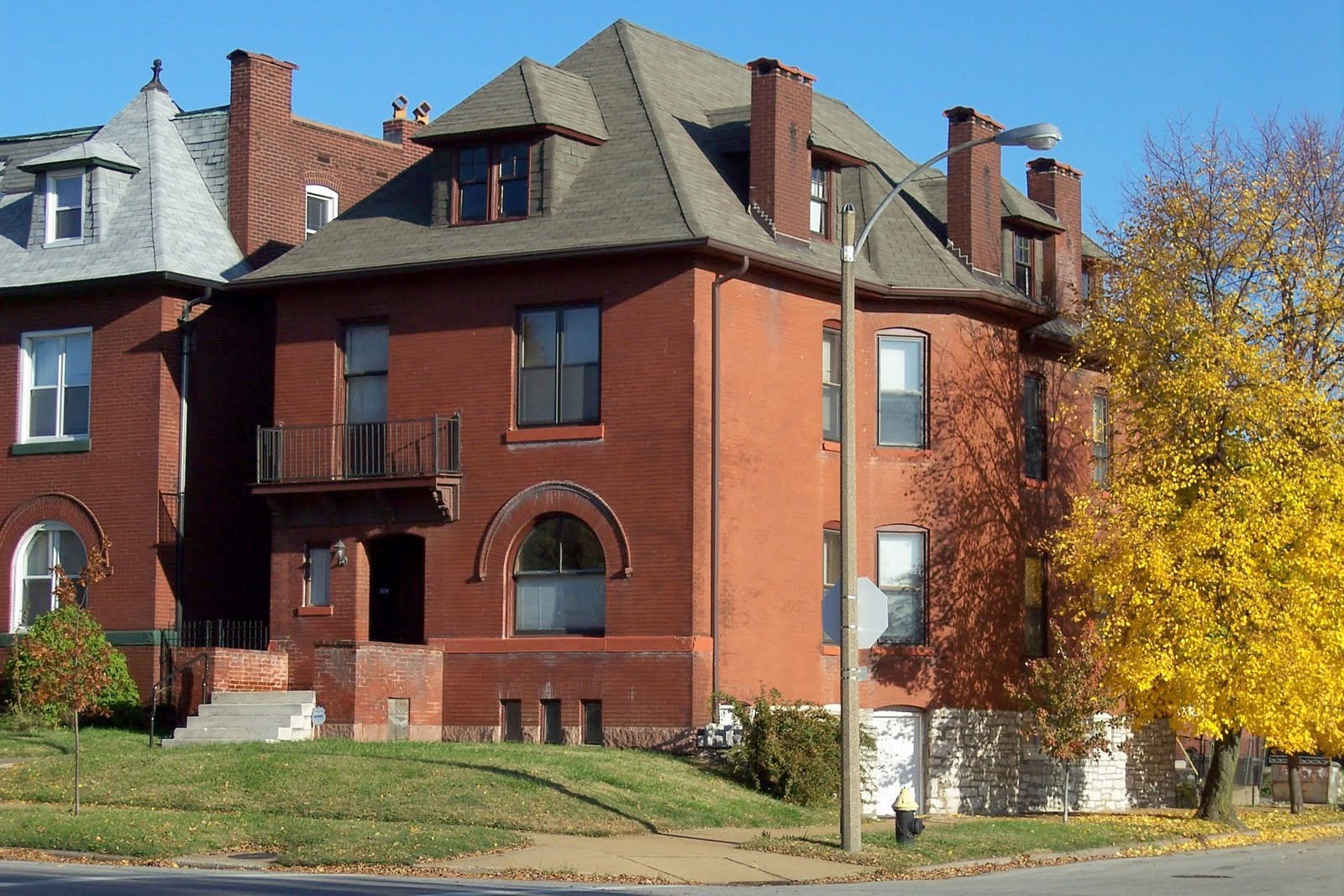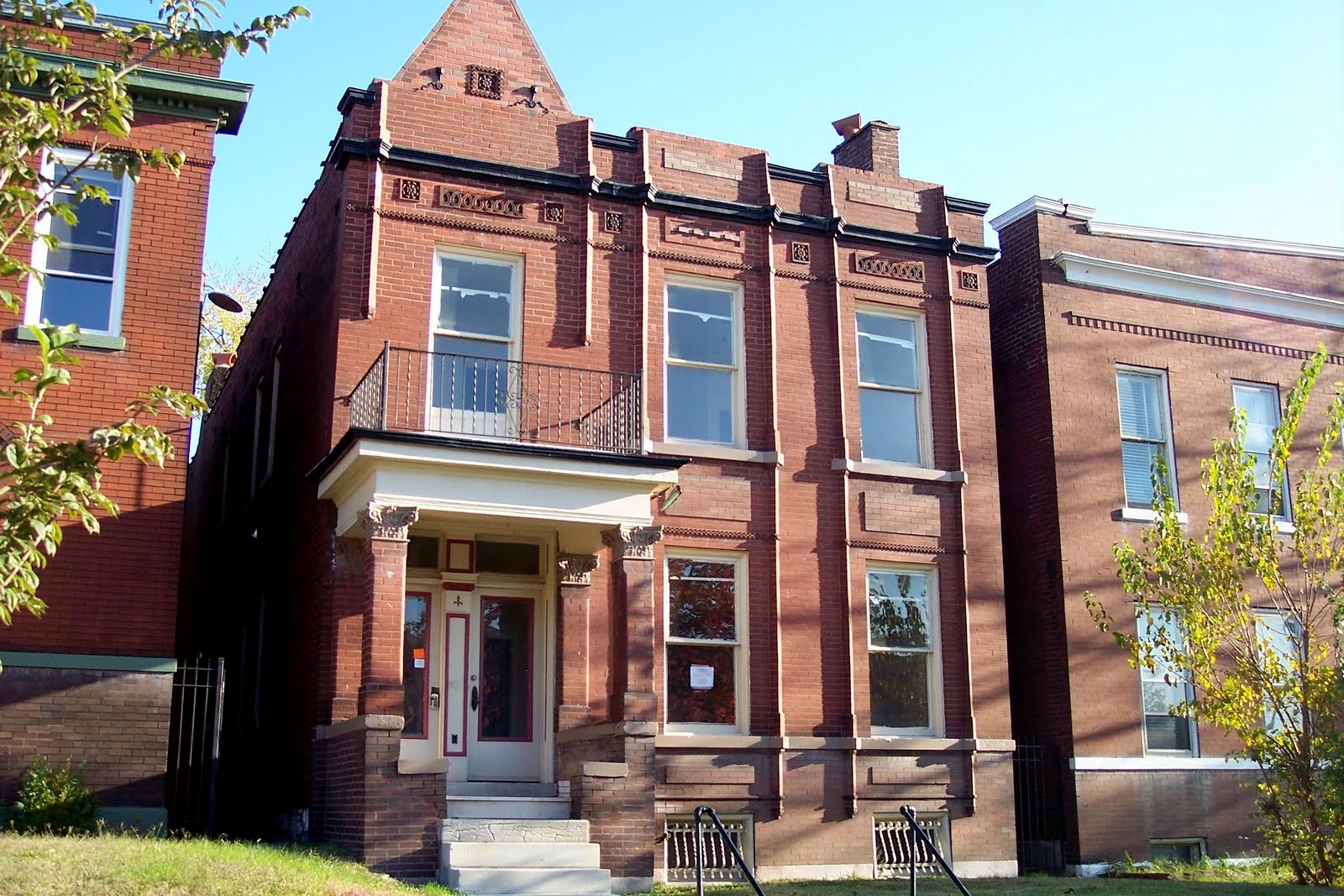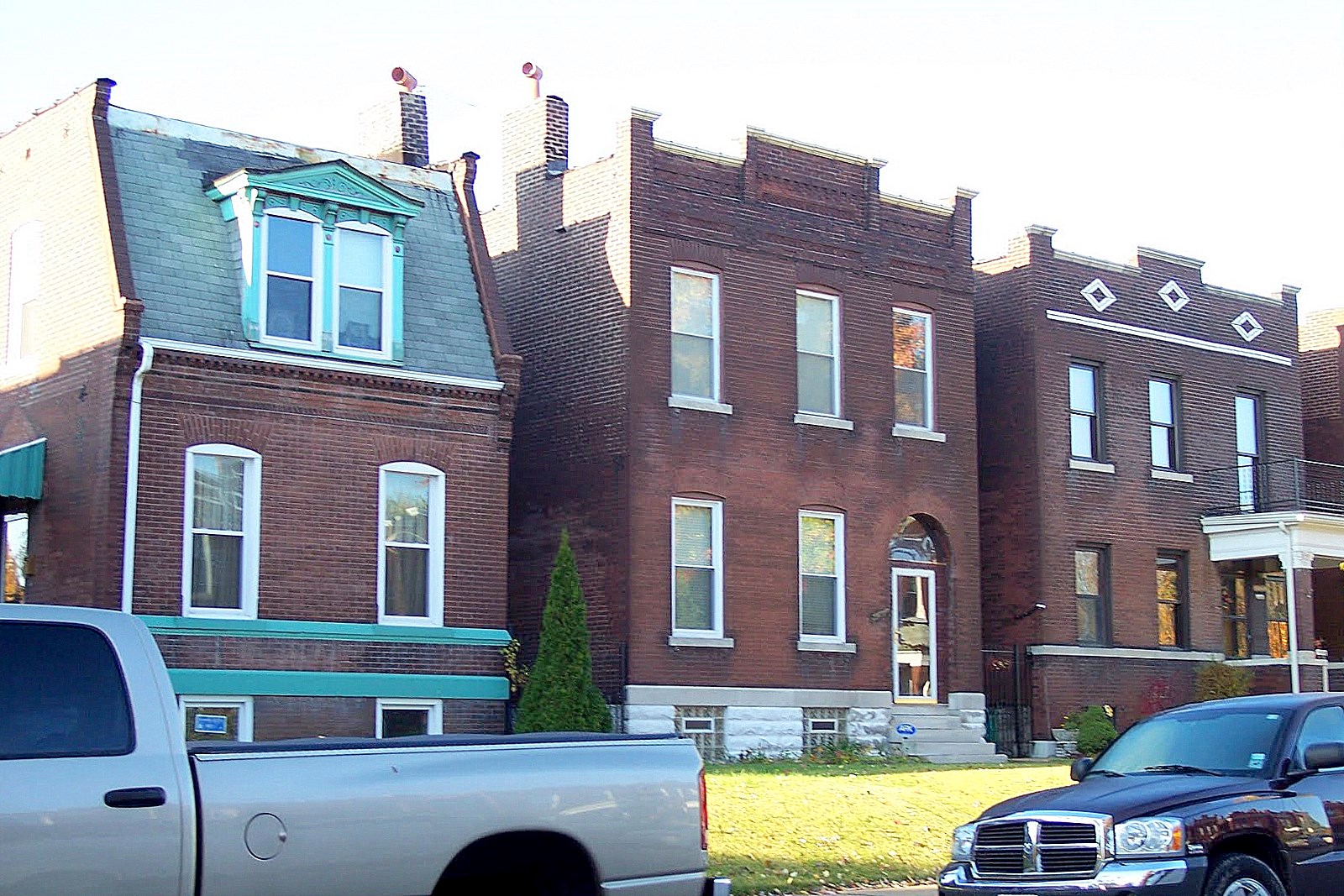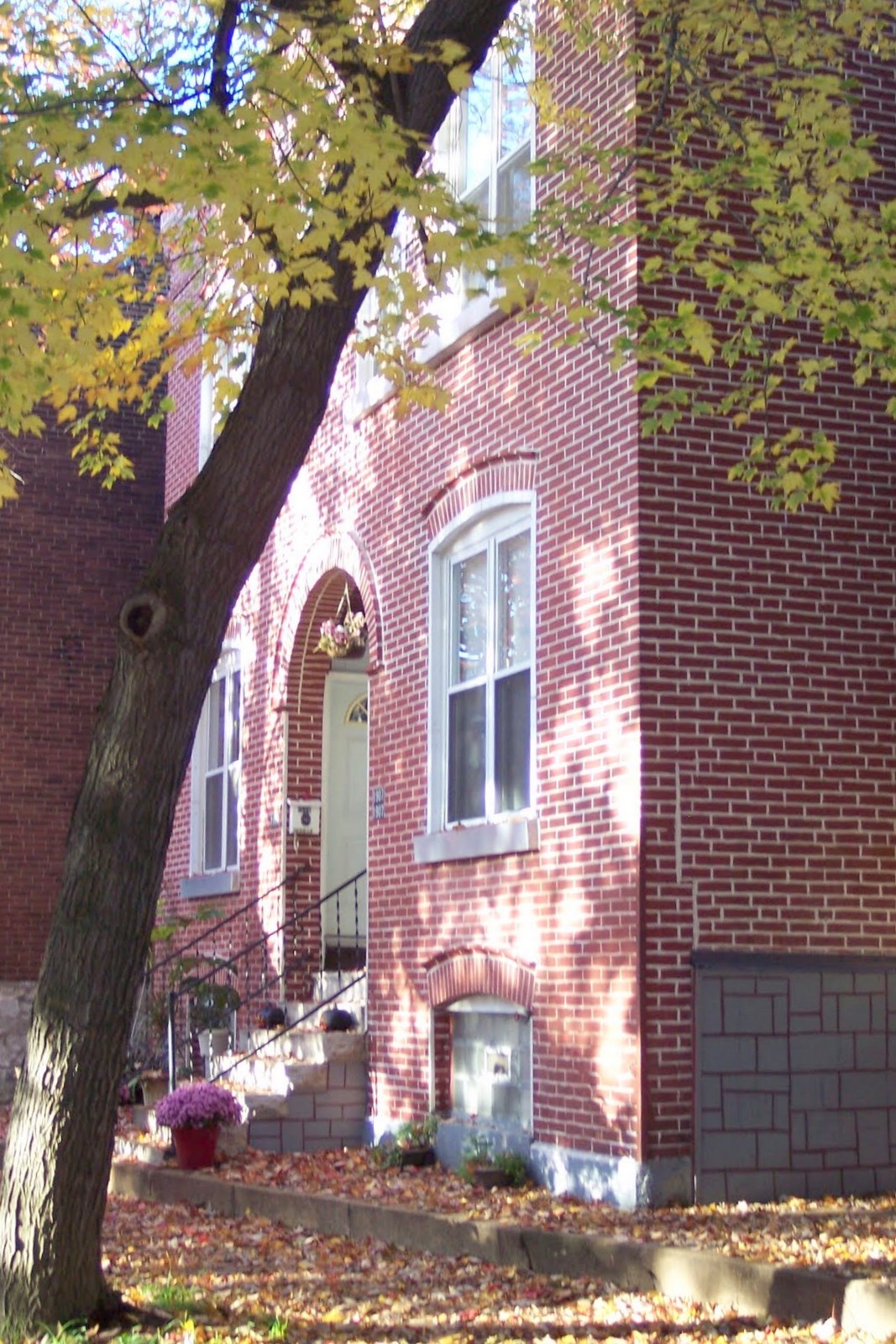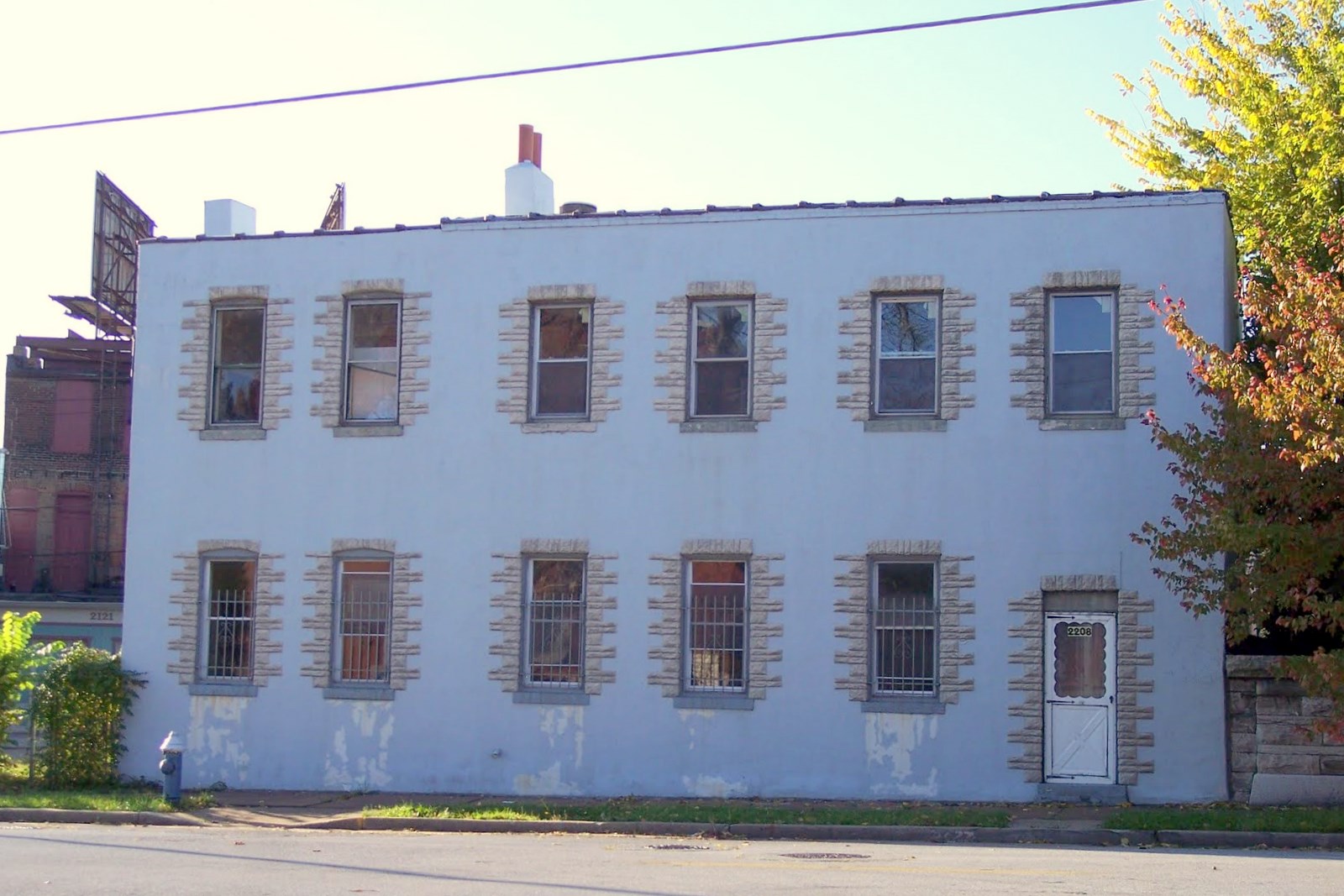 Fire escapes are one of my favorite urban fixtures: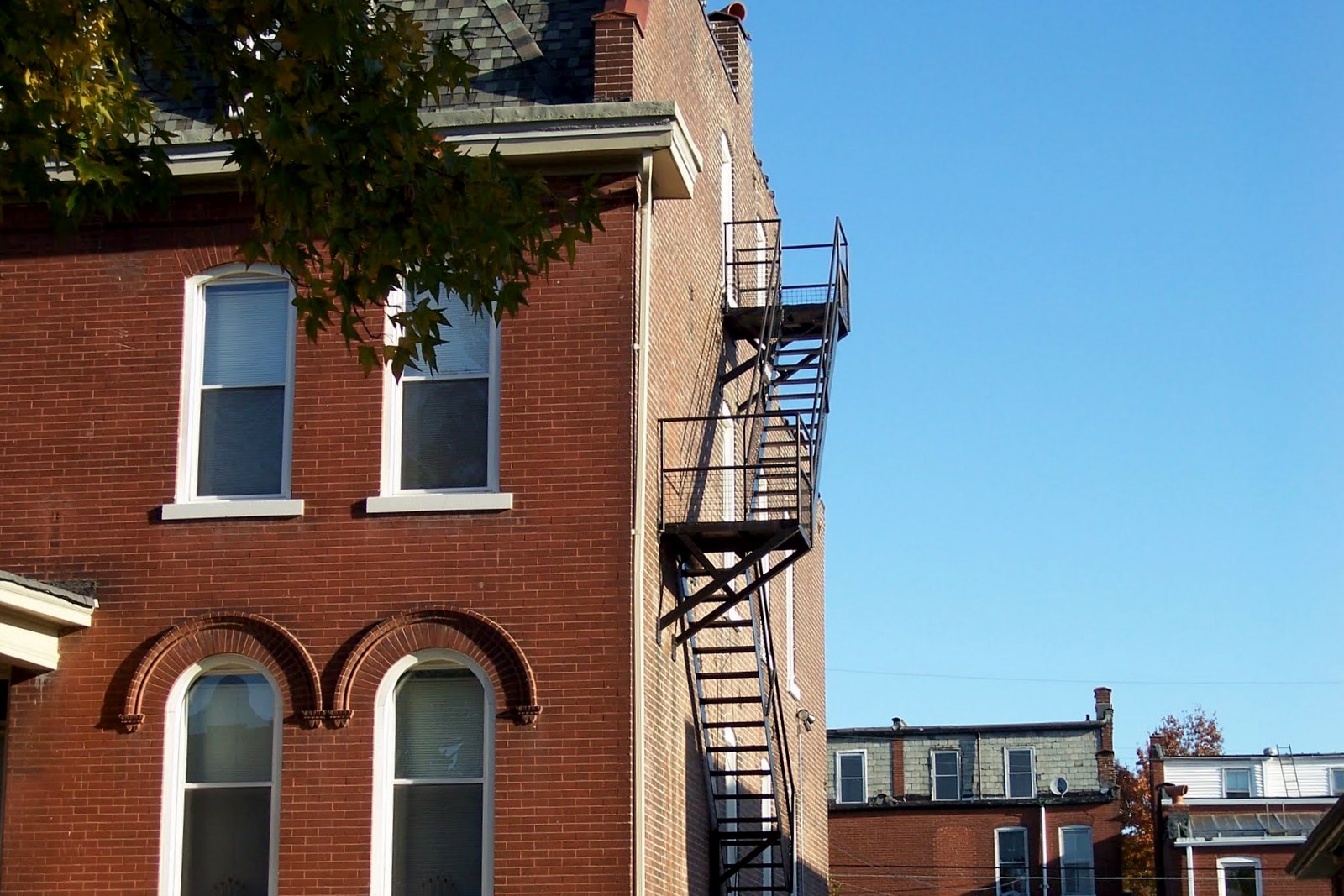 Not to mention, my kids will eventually go to McKinley School on Russell, so walking to school would be a huge plus, even though they ride the bus today. And, the school itself is a work of art: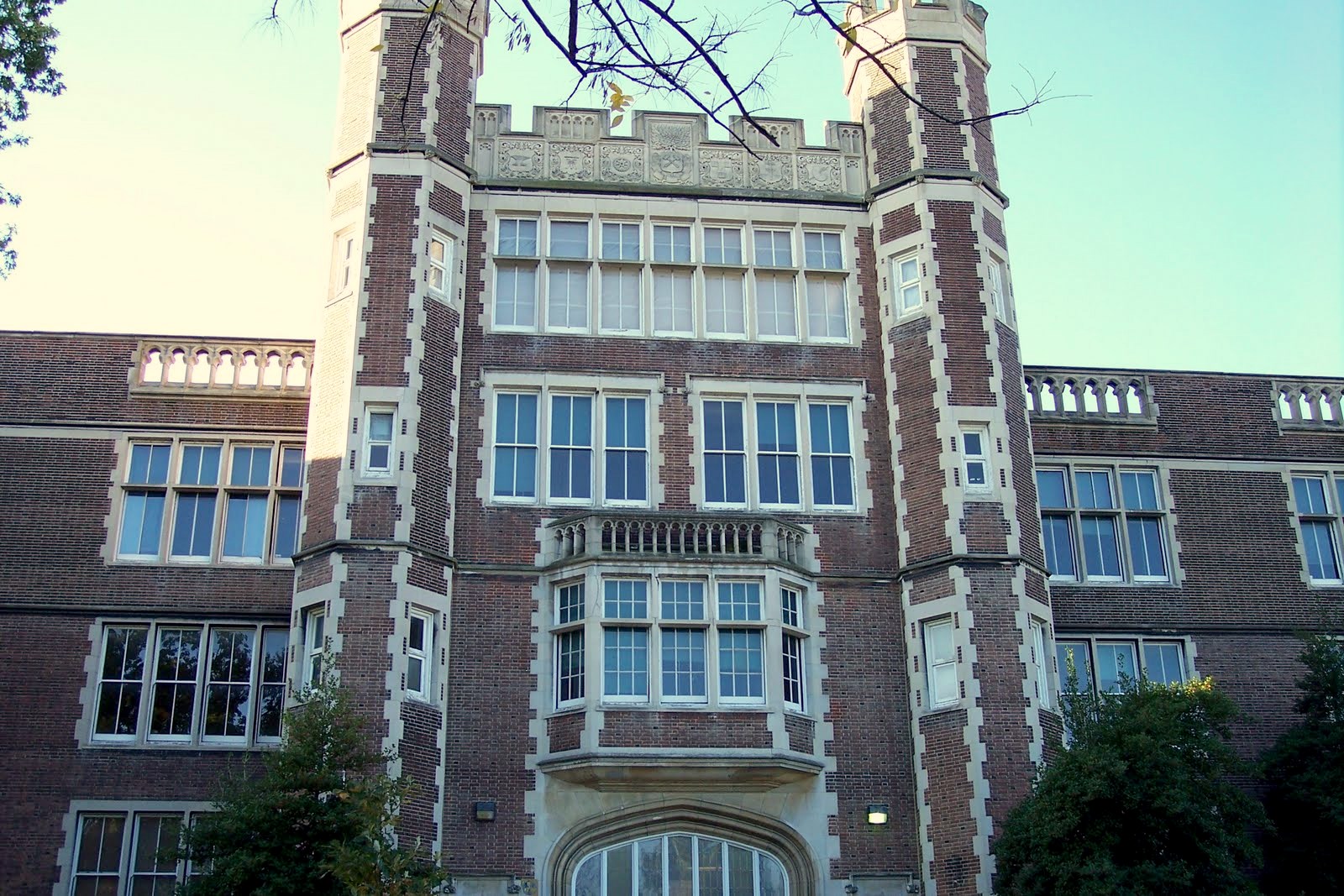 As is Sigel elementary on Allen: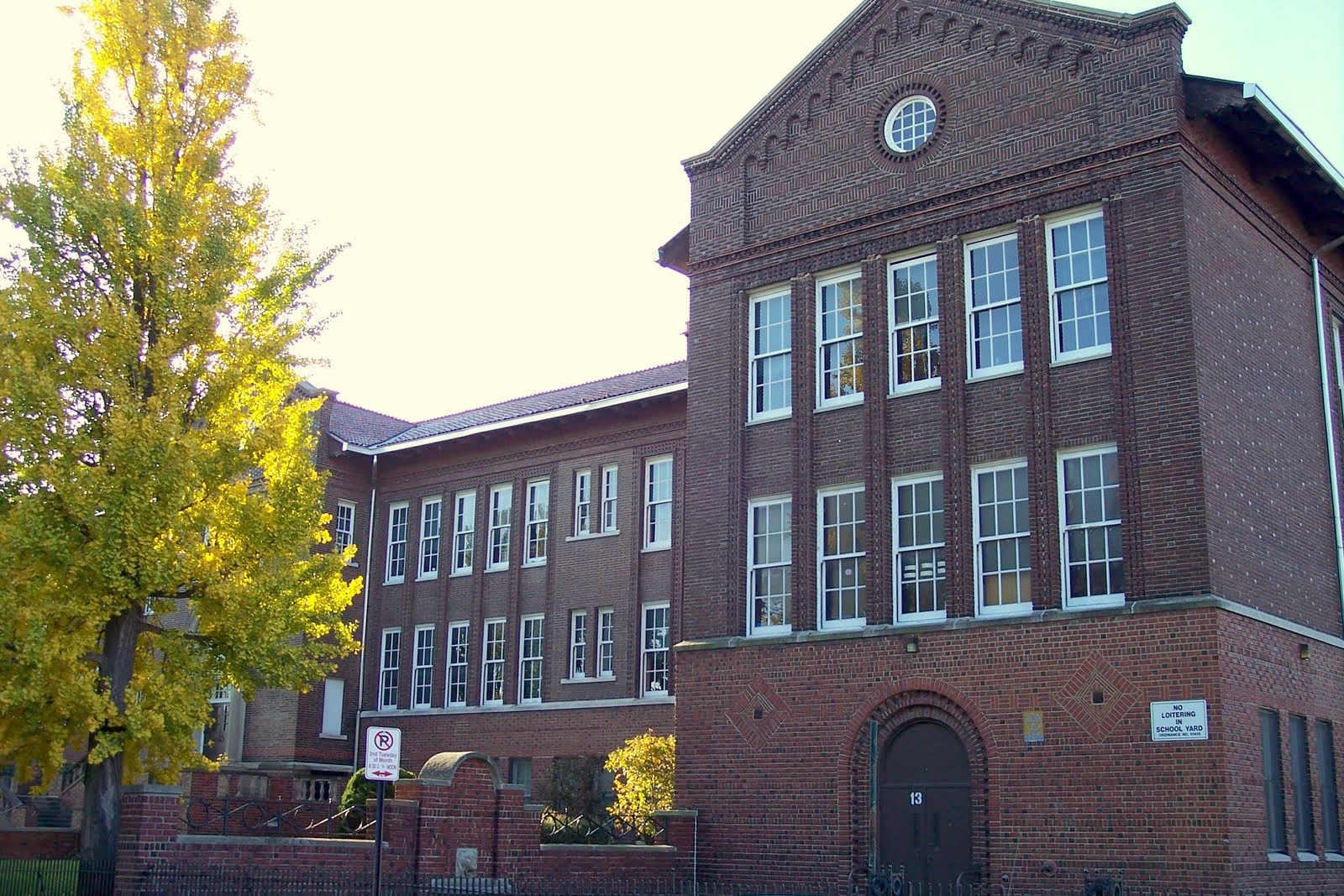 The neighborhood could use a few more small businesses to accentuate the truly self contained and walkable configuration of the streets and neighborhood. If you want a cup of coffee, cold beer or a quick meal (not Jack in the Box), you'd have to take a short walk to Soulard and crossing Gravois is a death wish. If ever there was a place for a traffic signal and marked pedestrian crossing, it's here. The McKinley Heights website does a good job of listing the businesses that do exist in the neighborhood.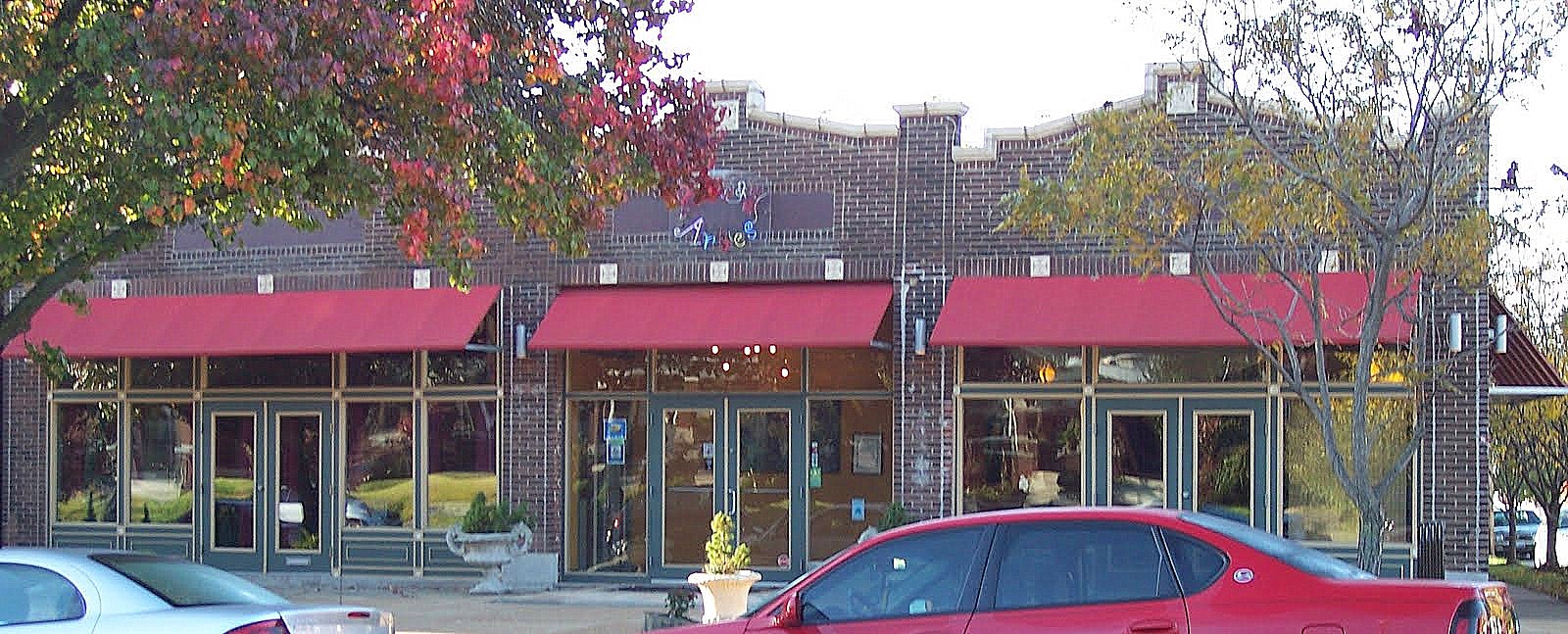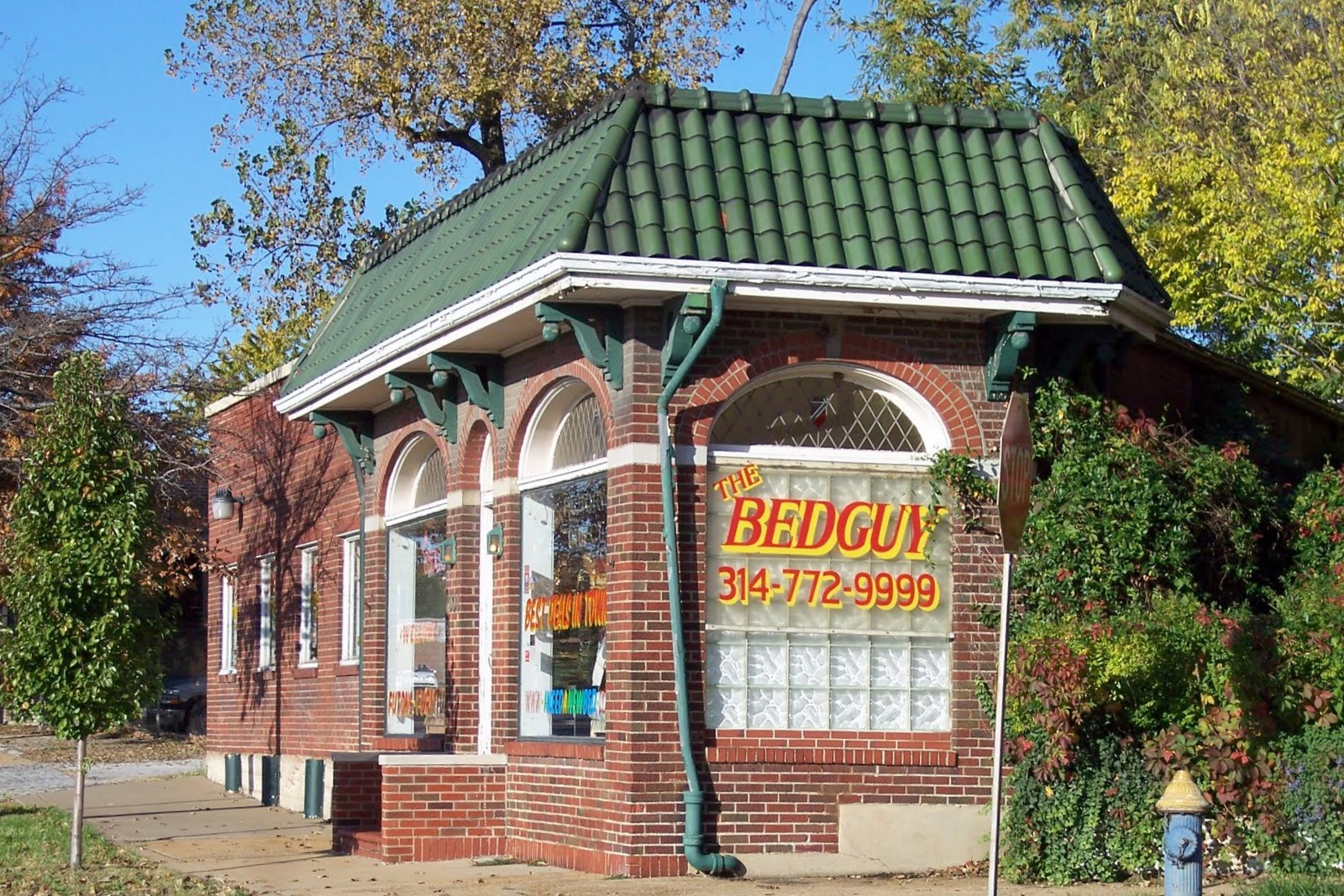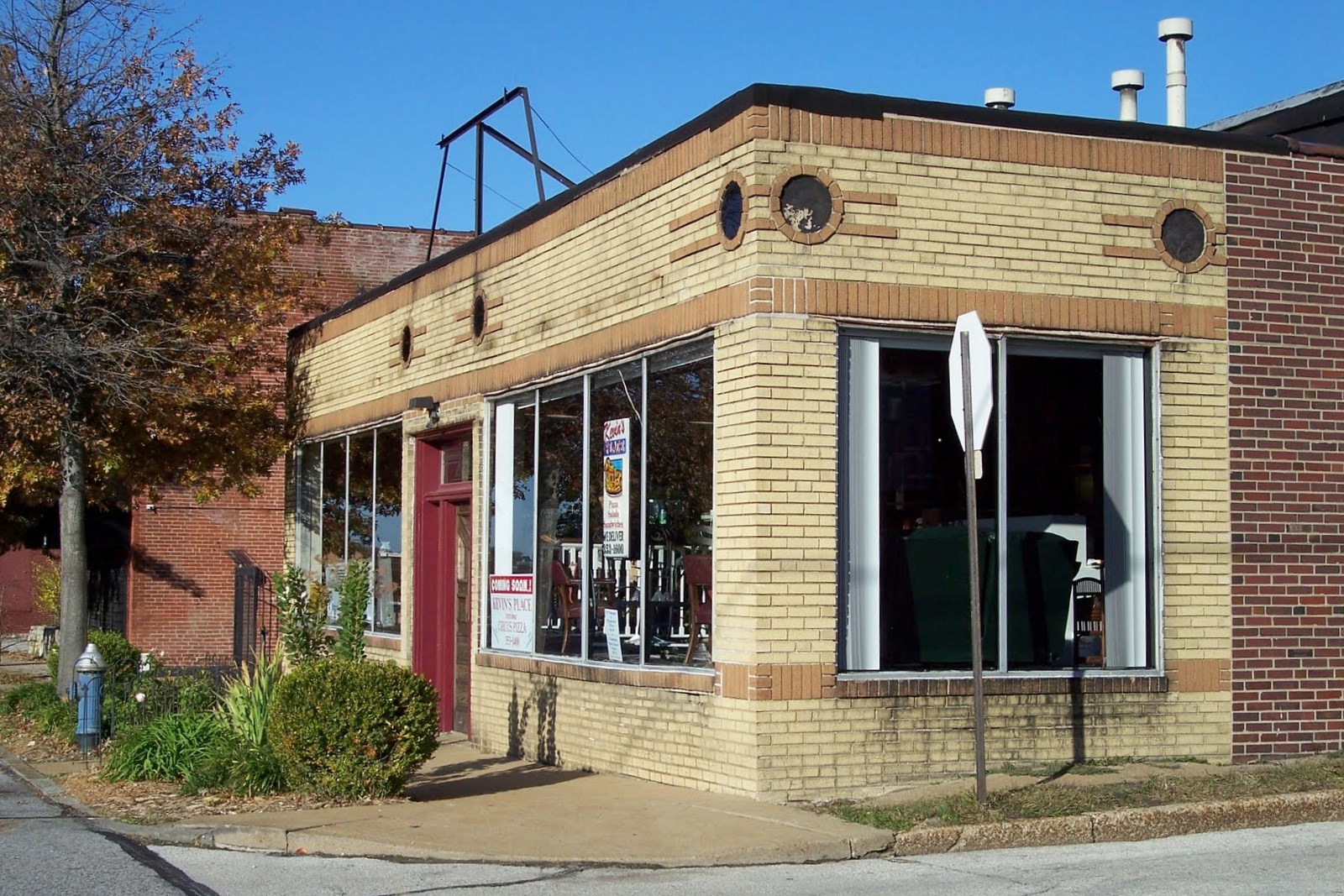 The neighborhood area is actually quite small, but I like that. The interior containing most of the the residential property is clean and tidy and for the most part is in just about as good of condition that homes this old can be. Many are rehab ready, many have already been carefully redone. There is a good mix of multi-unit rentals, multi-families and single family options.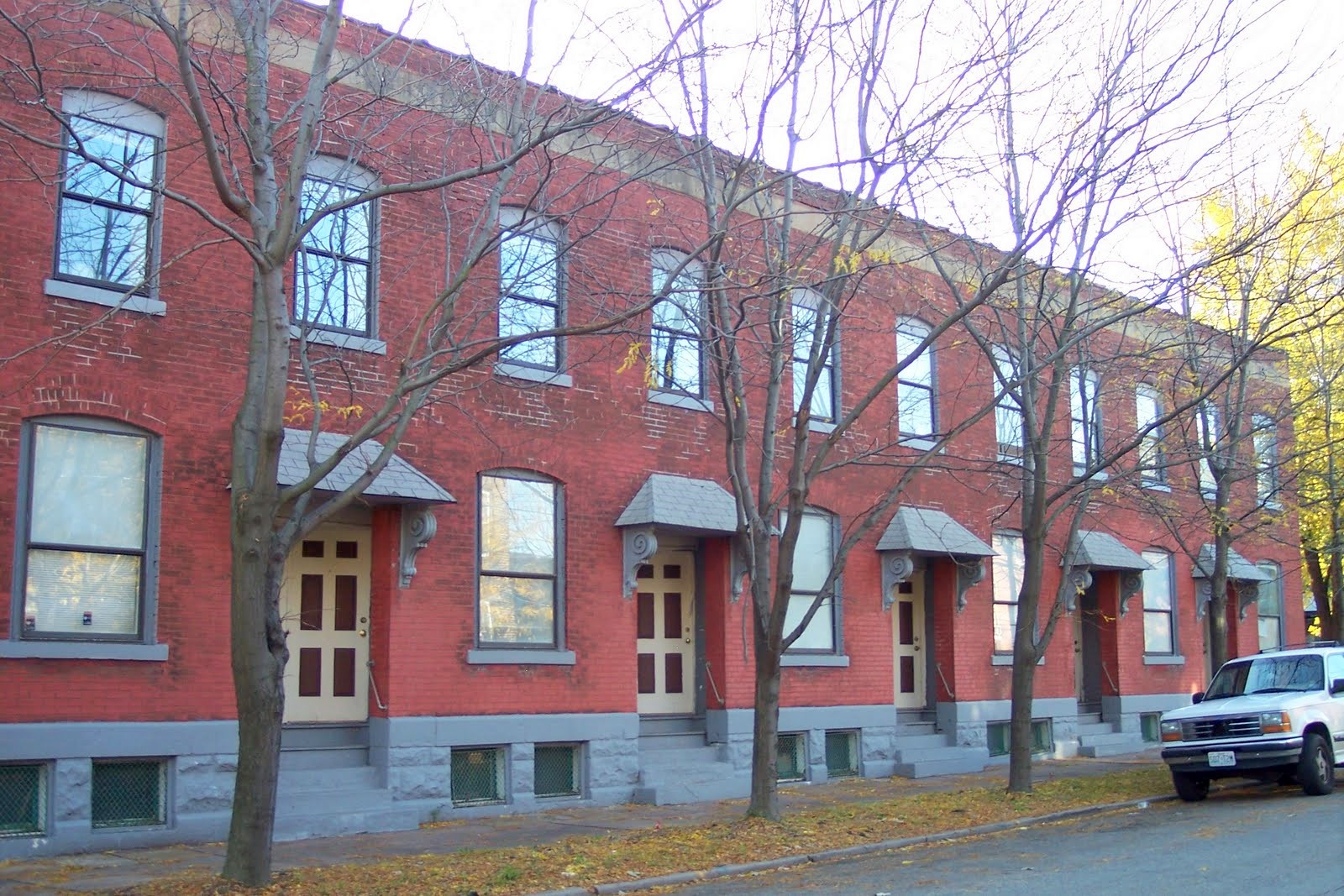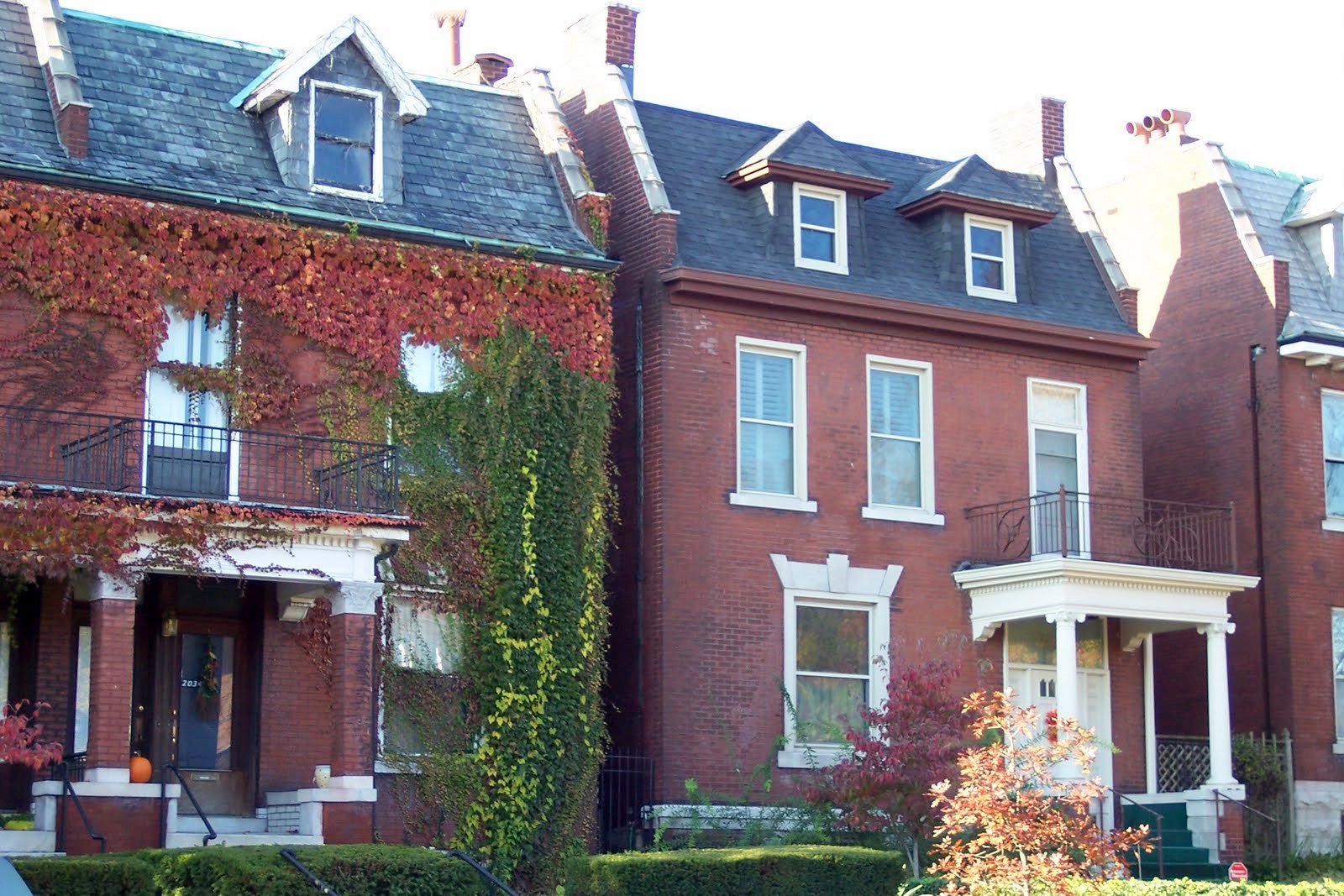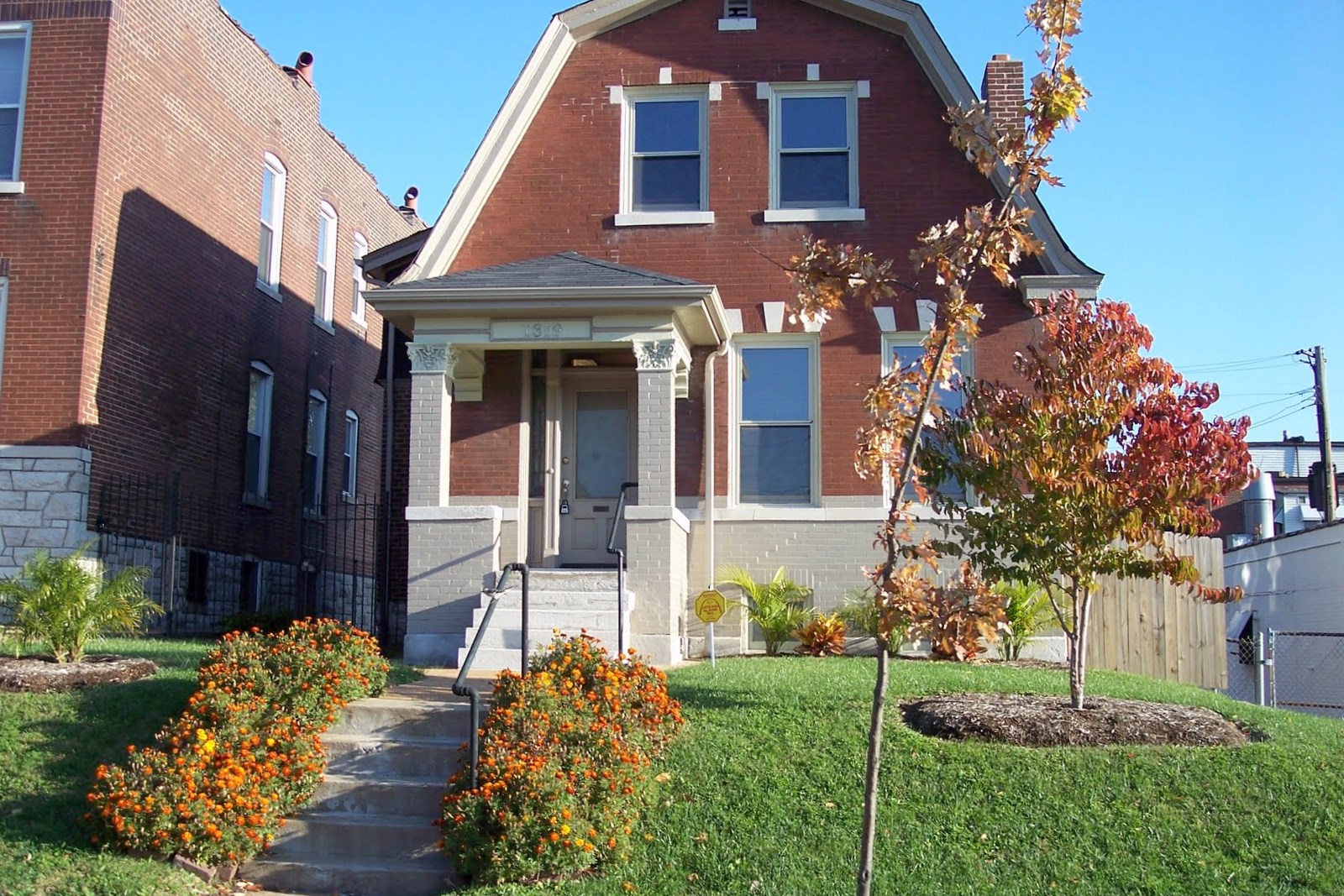 There are also some really cool looking warehouses and old business properties within the neighborhood.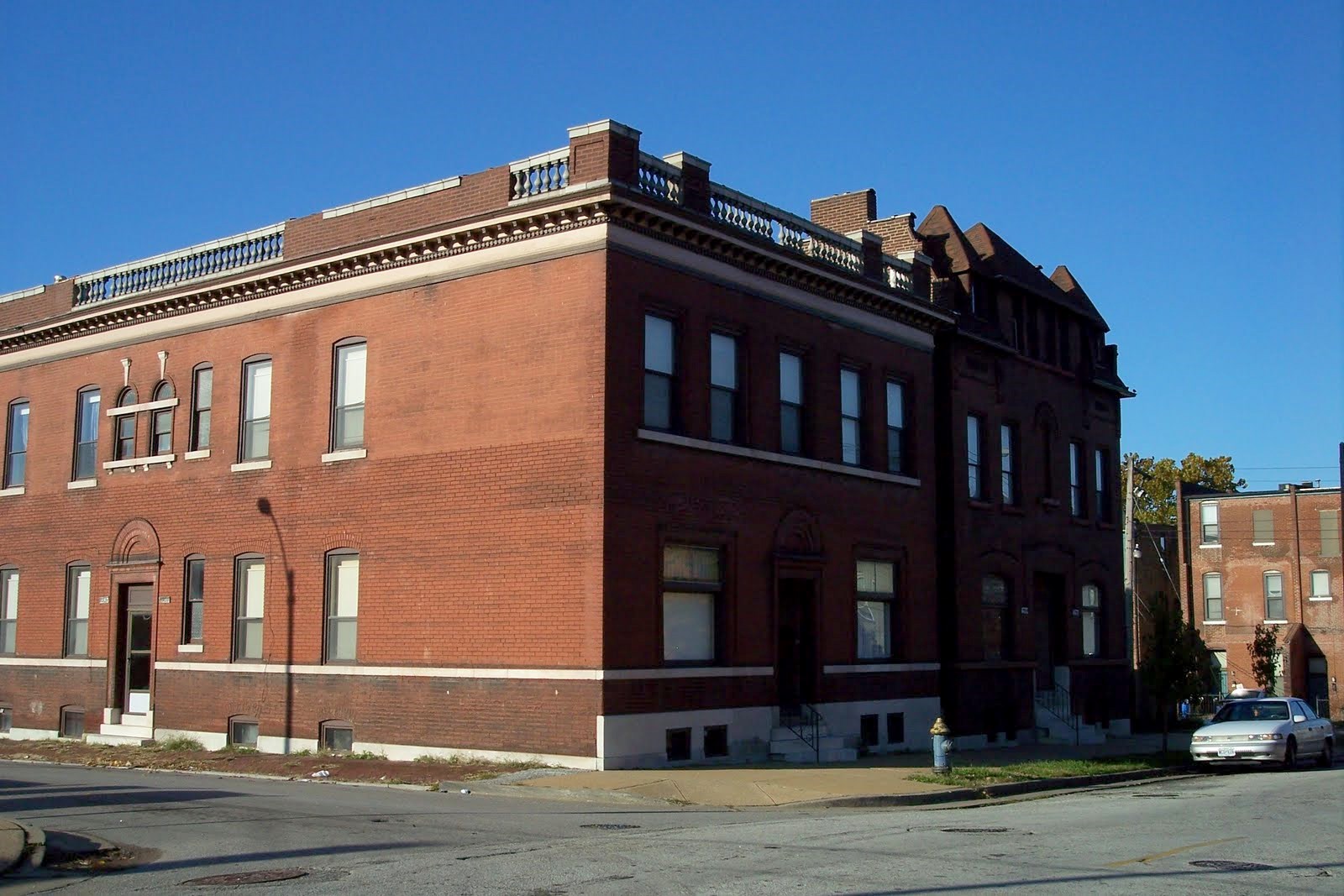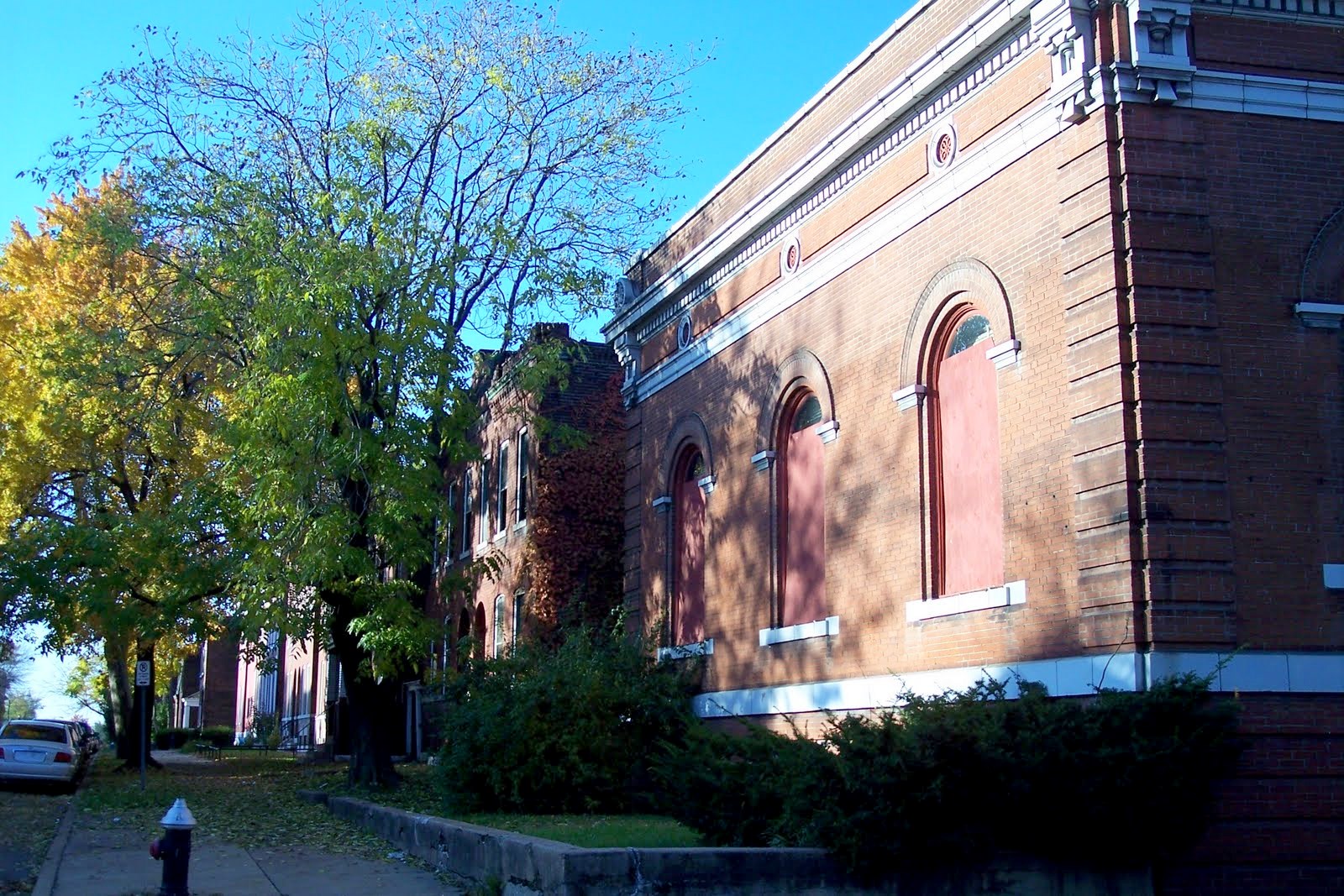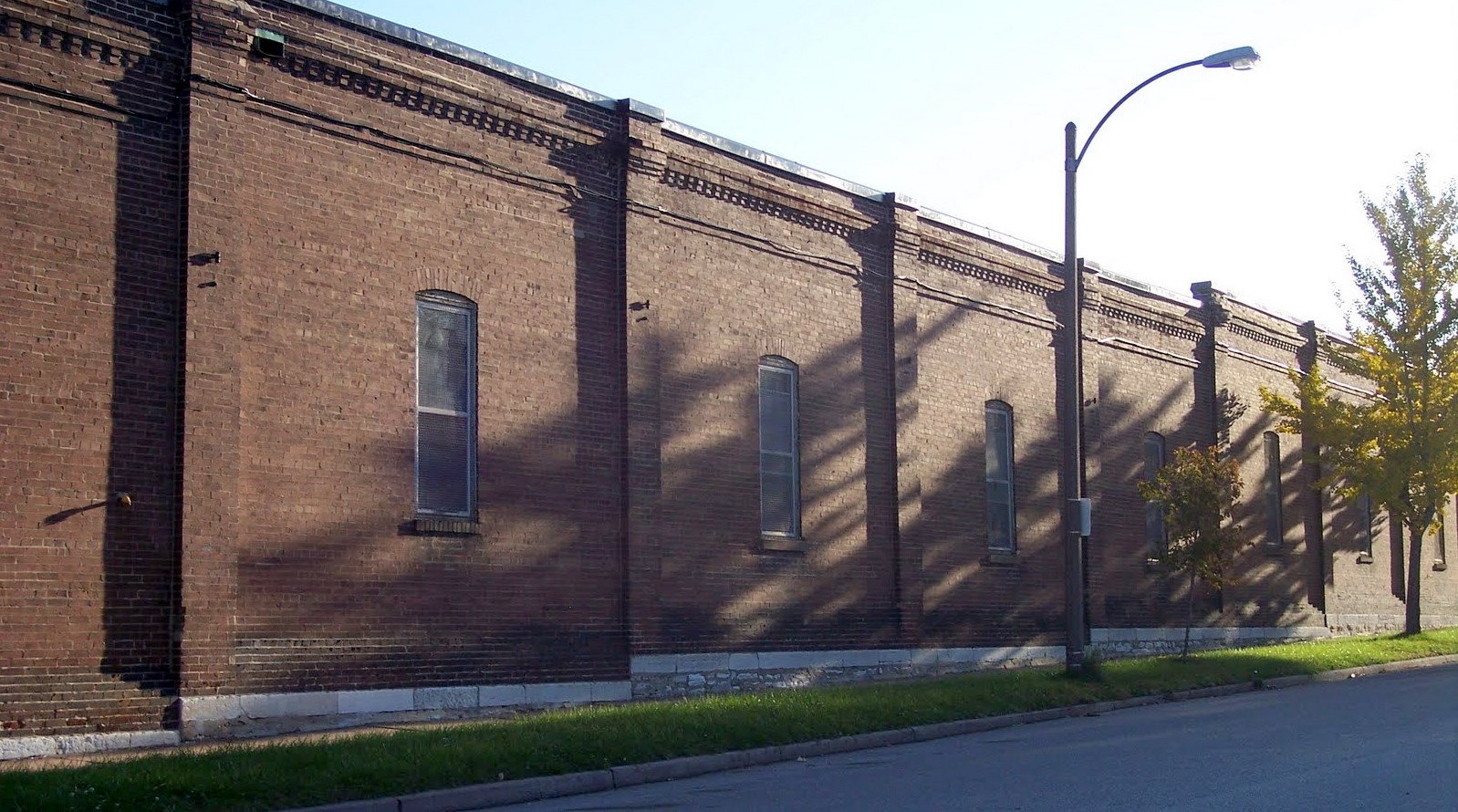 Here's an old funeral home: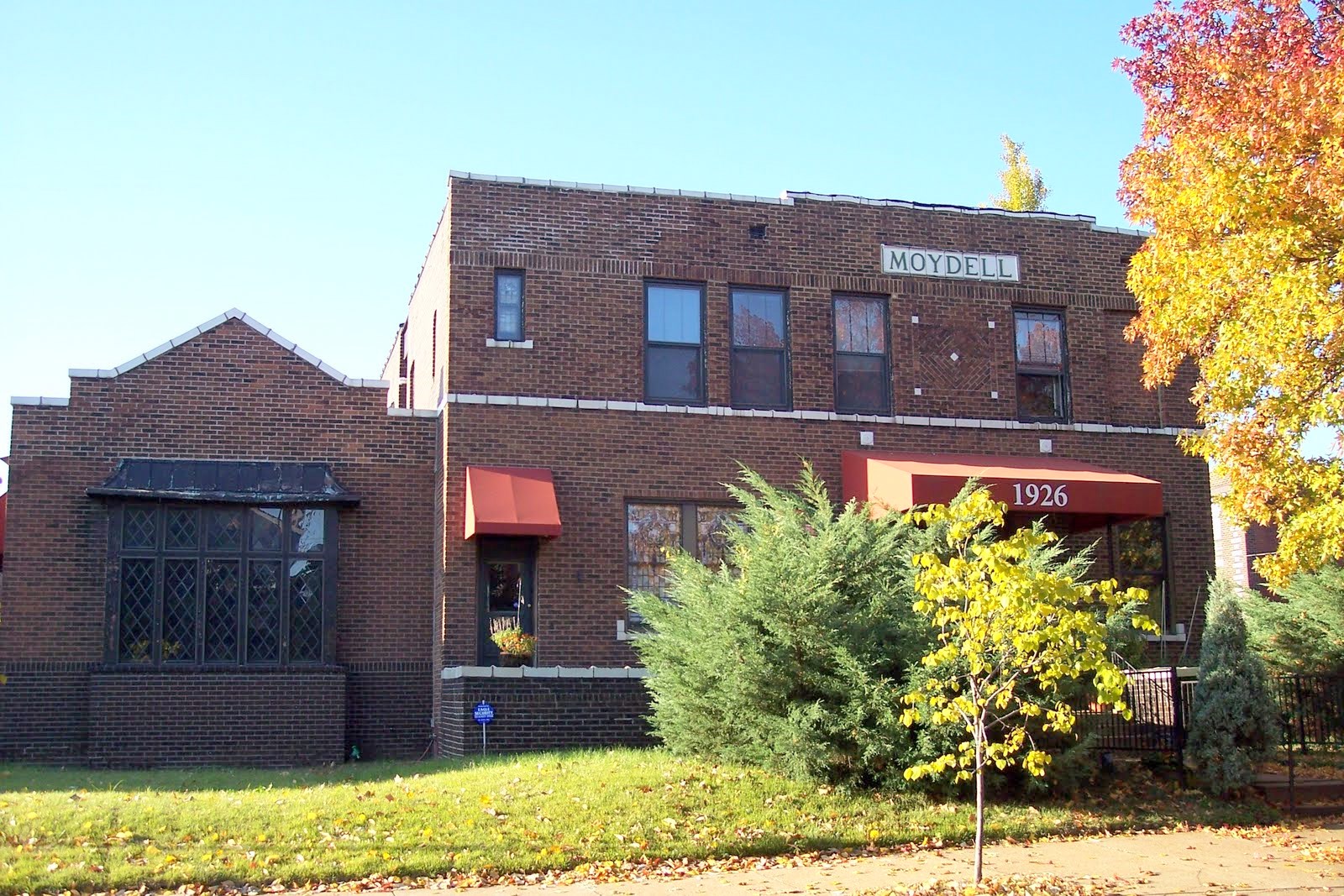 The churches are varied and interesting: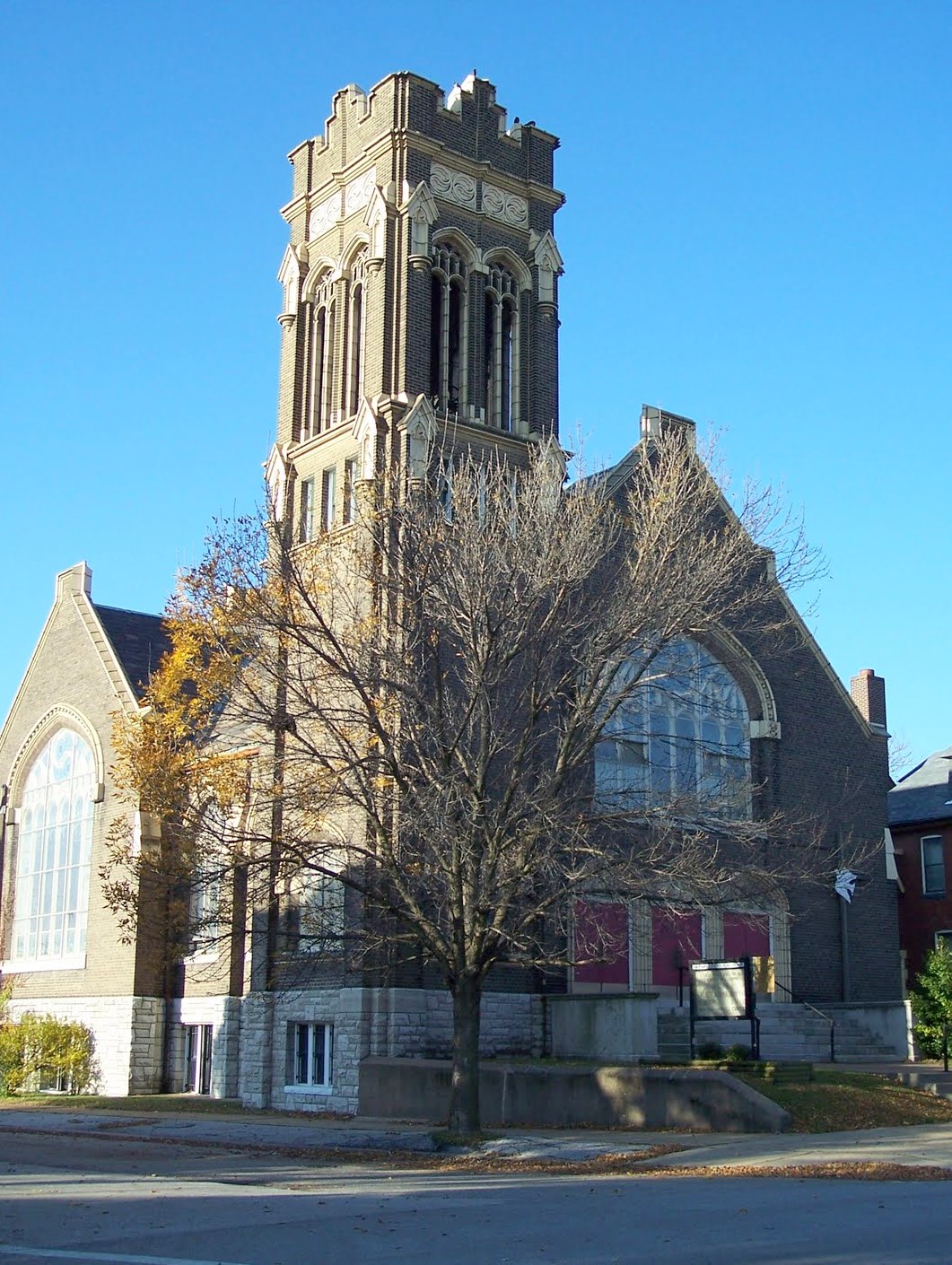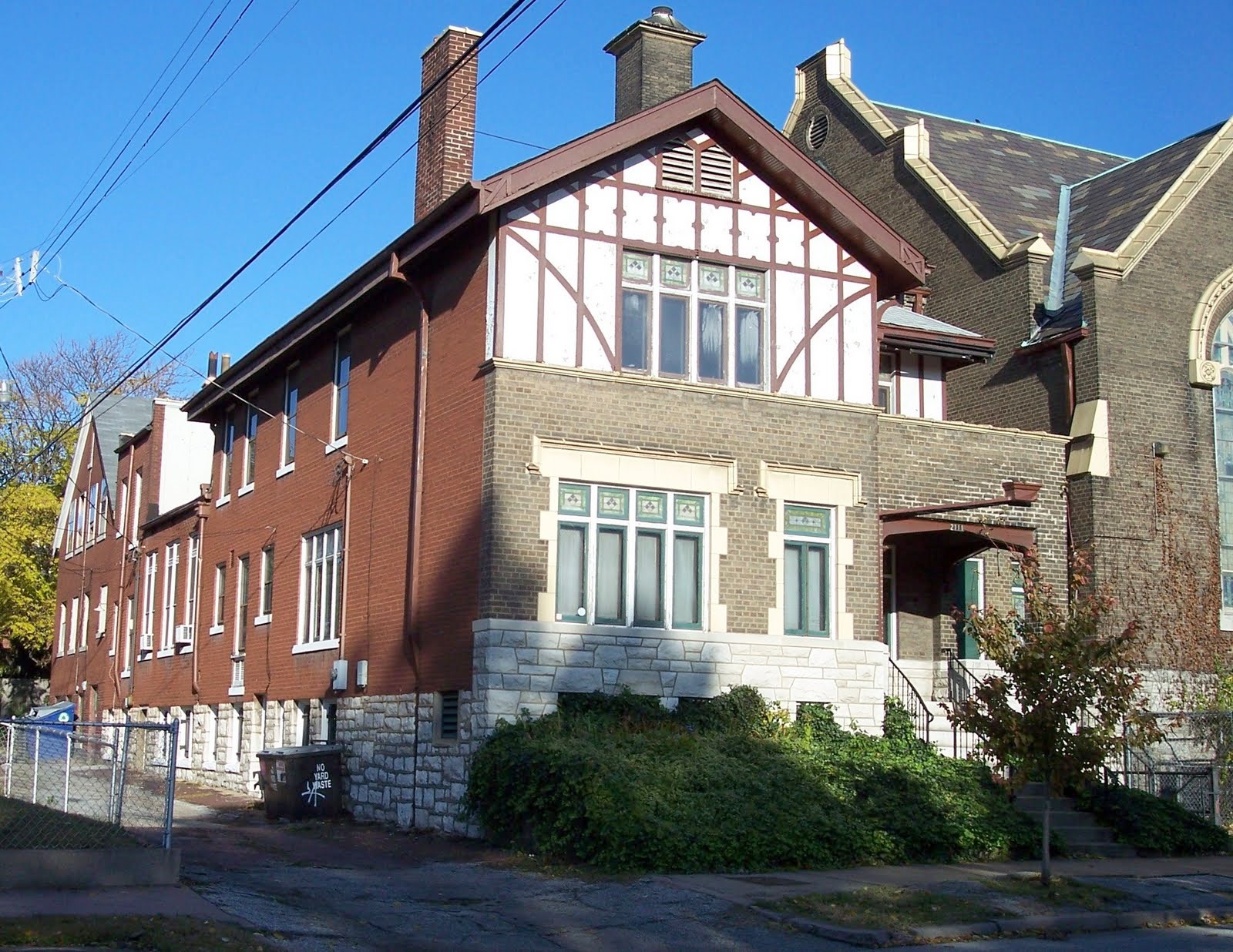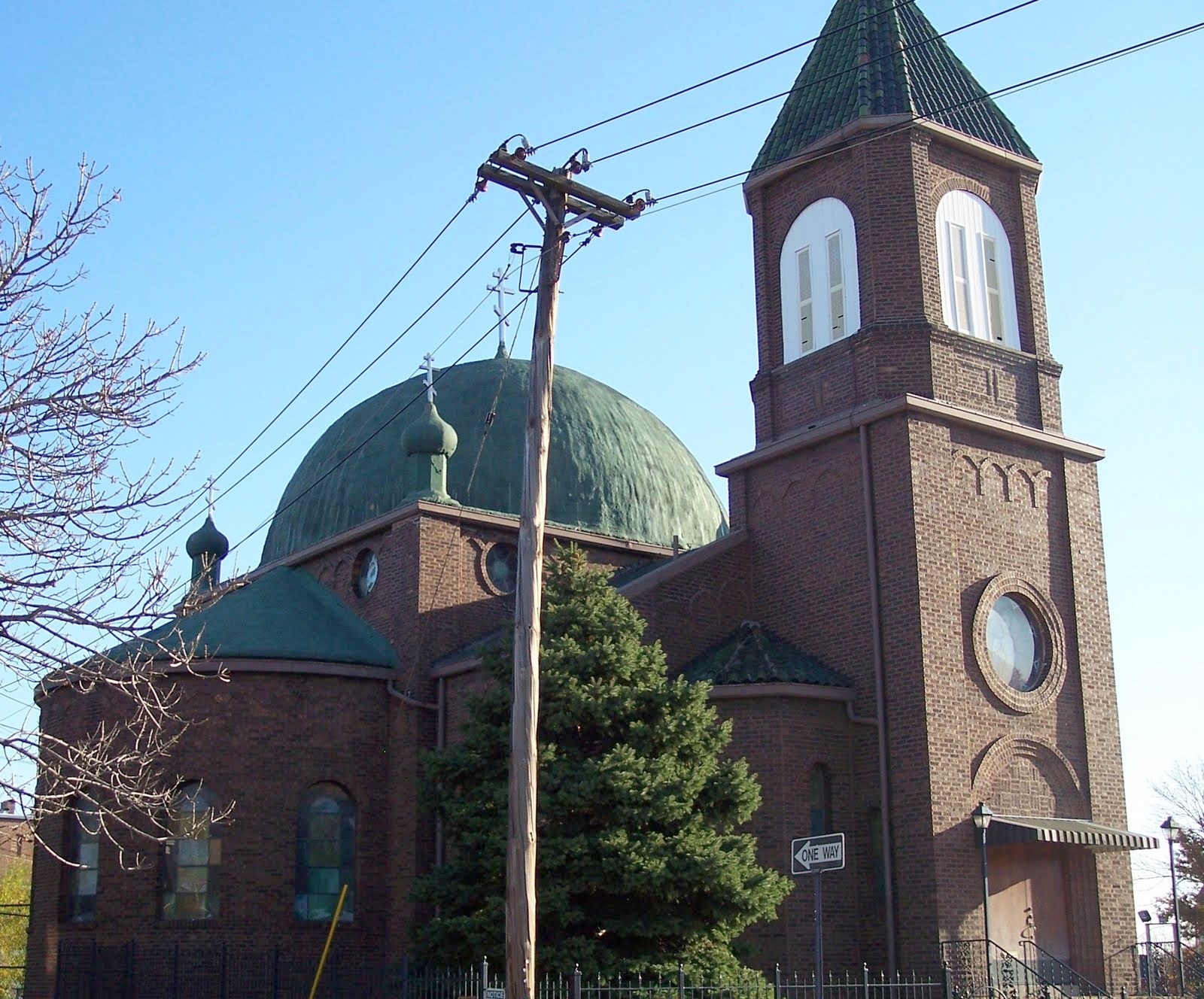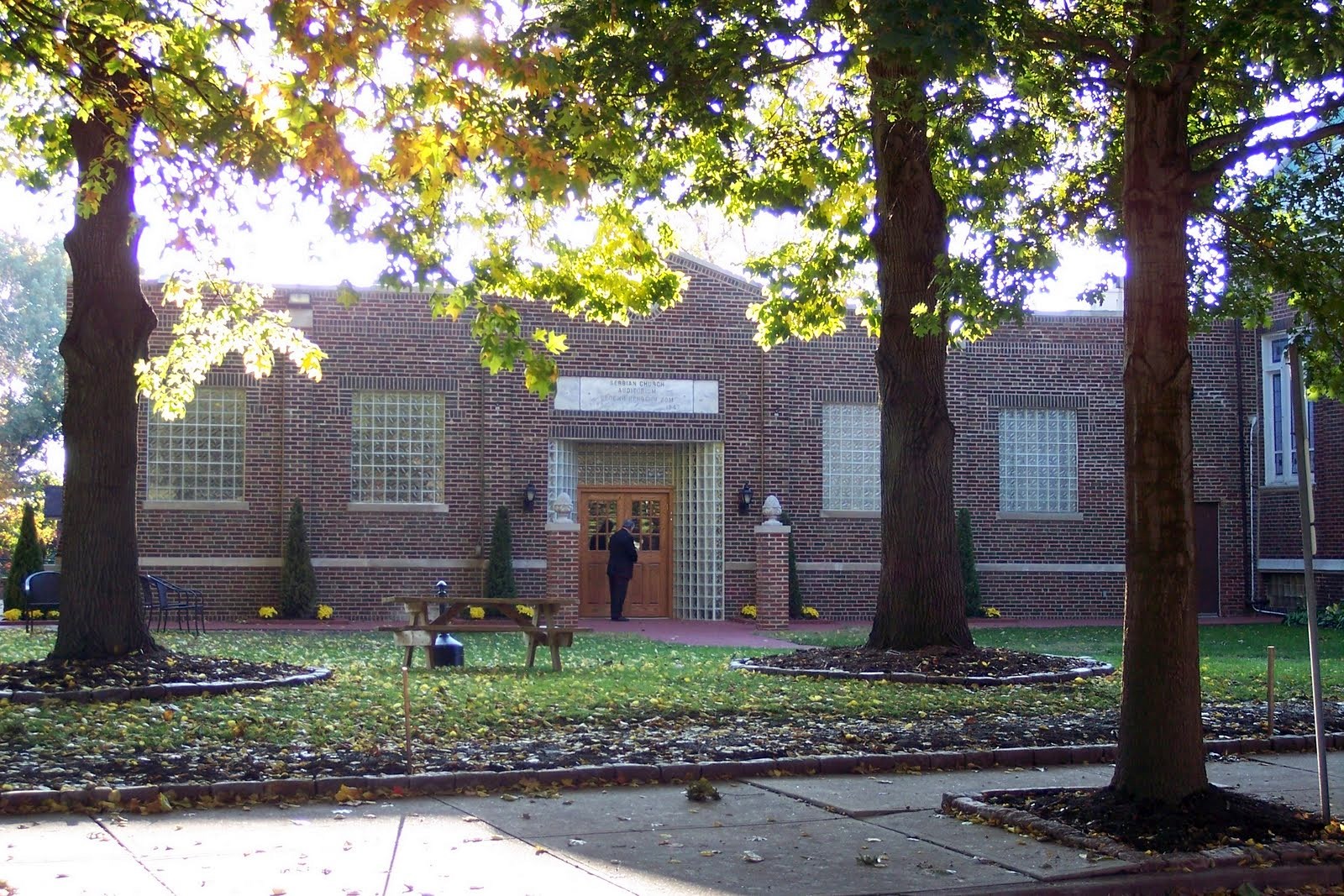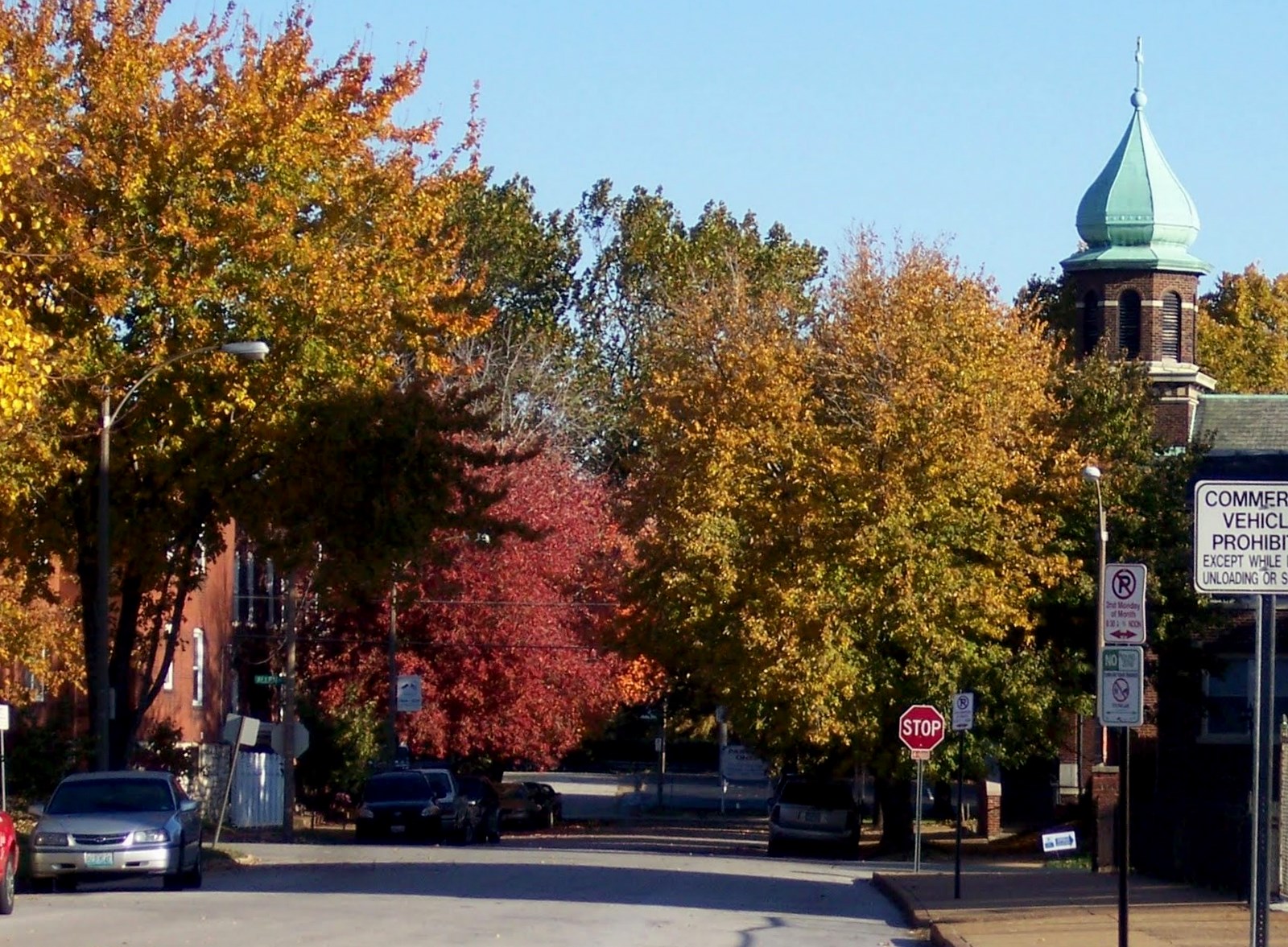 Unfortunately, the retail and residential along Jefferson and Gravois is not the most inviting. There are some rough properties. However, most are simply cool old buildings that are vacated and awaiting good tenants. There are also some really good signs of life on Jefferson from Gravois to I-44.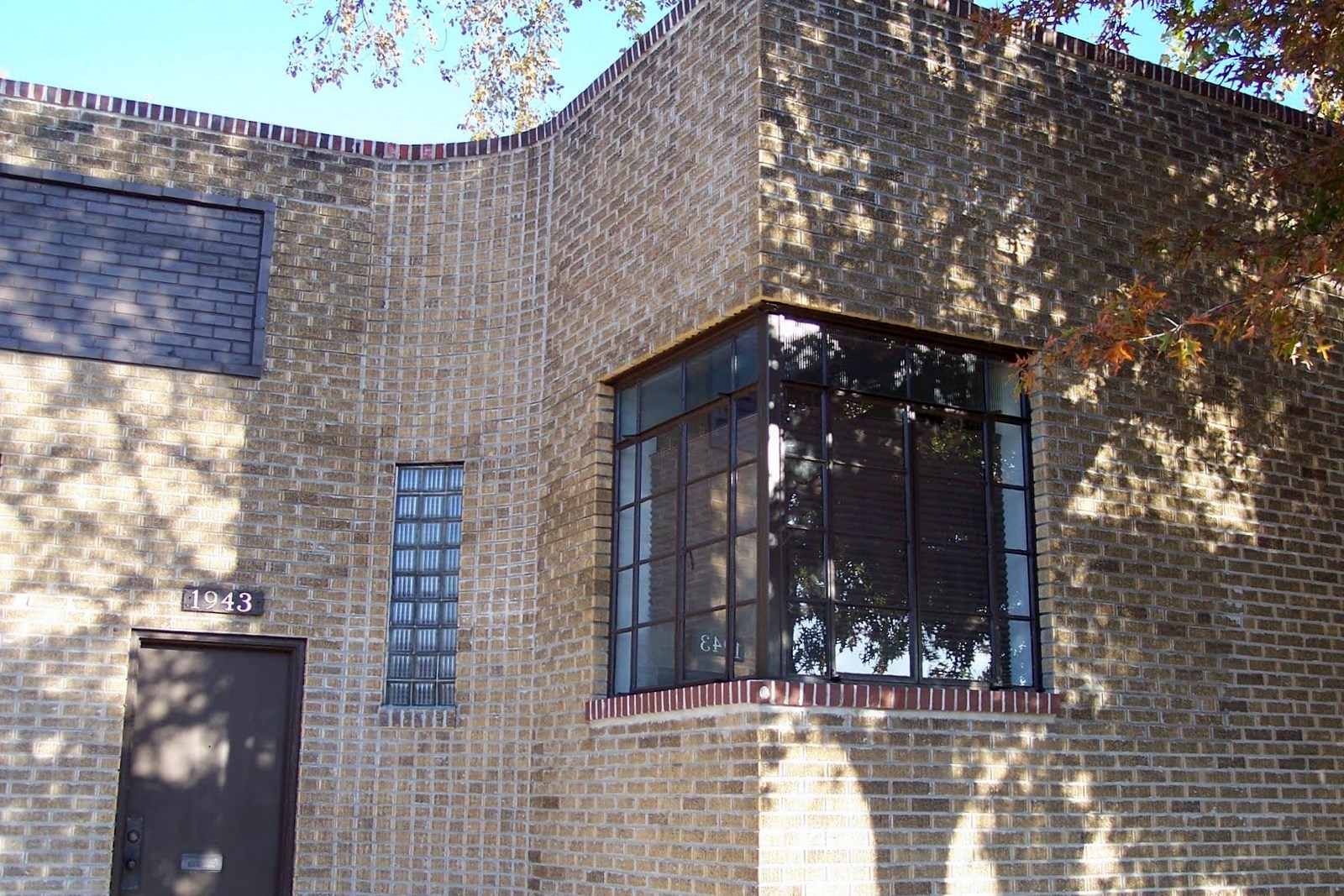 Art gallery: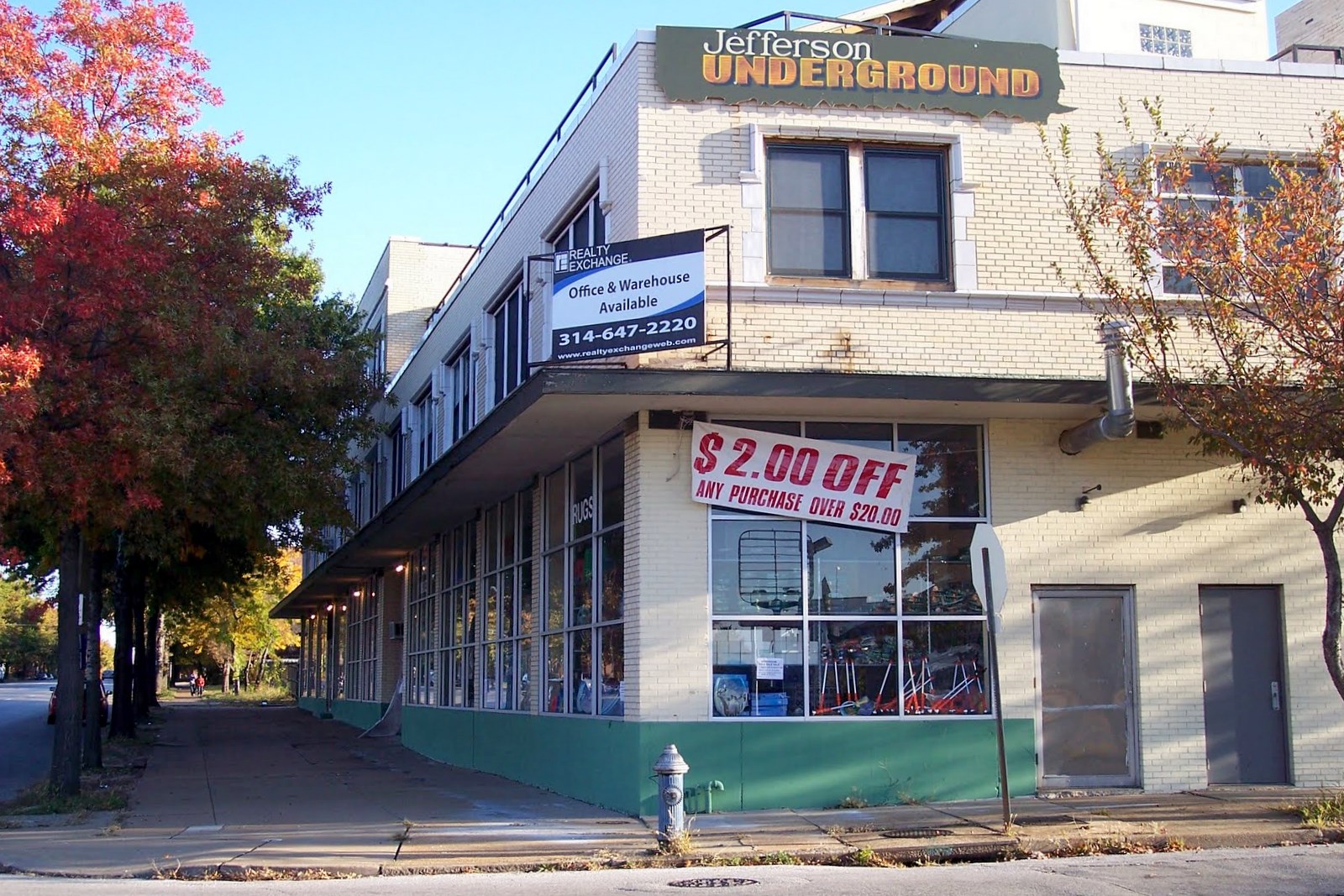 Barber shops and a Nicaraguan restaurant: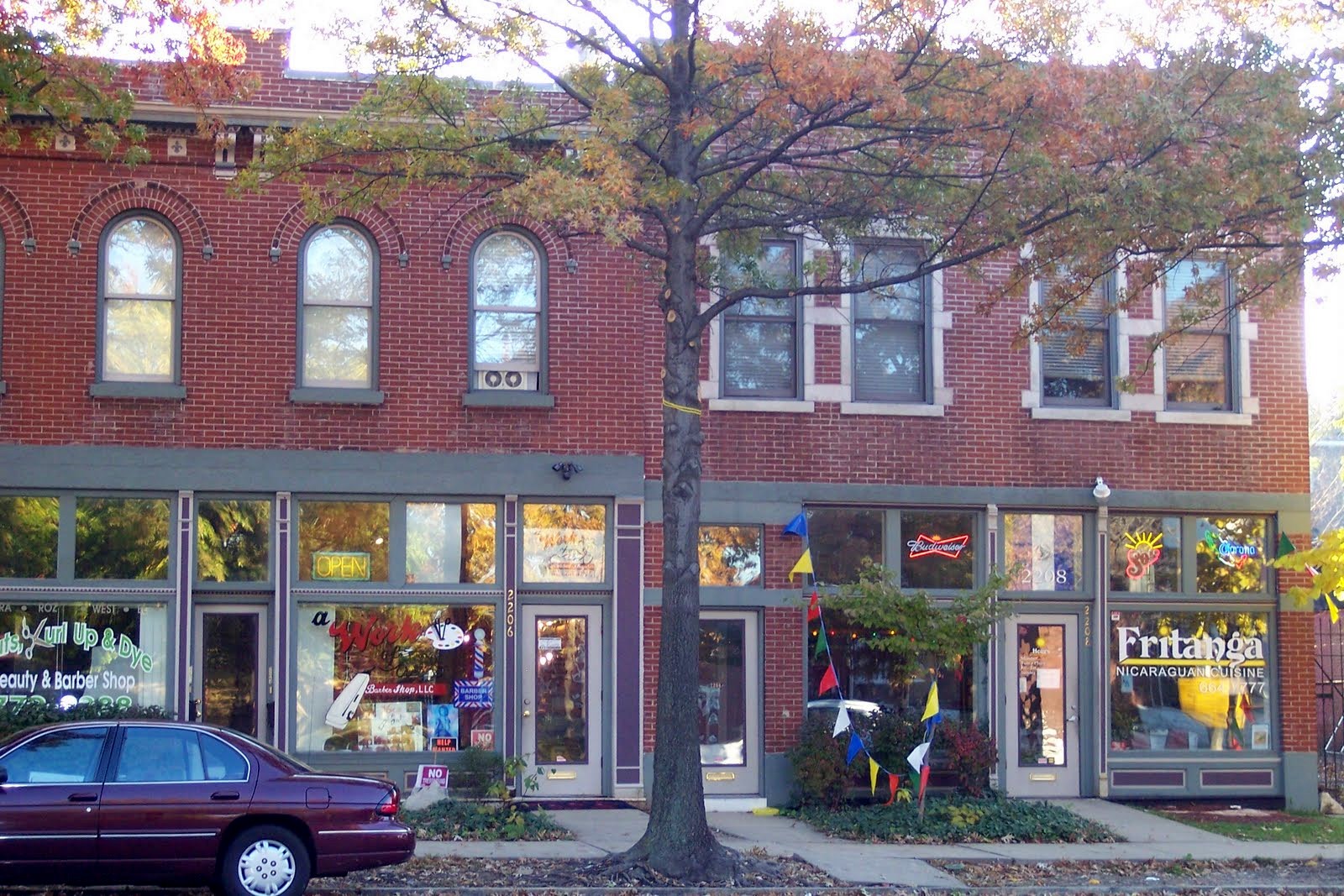 There are also some mistakes that need rectification, like the boarded up suburban styled Burger King across from the Way Out Club. This is a total eyesore. However, for the most part, MH has avoided many of the uglier modern developments that plague other neighborhoods.