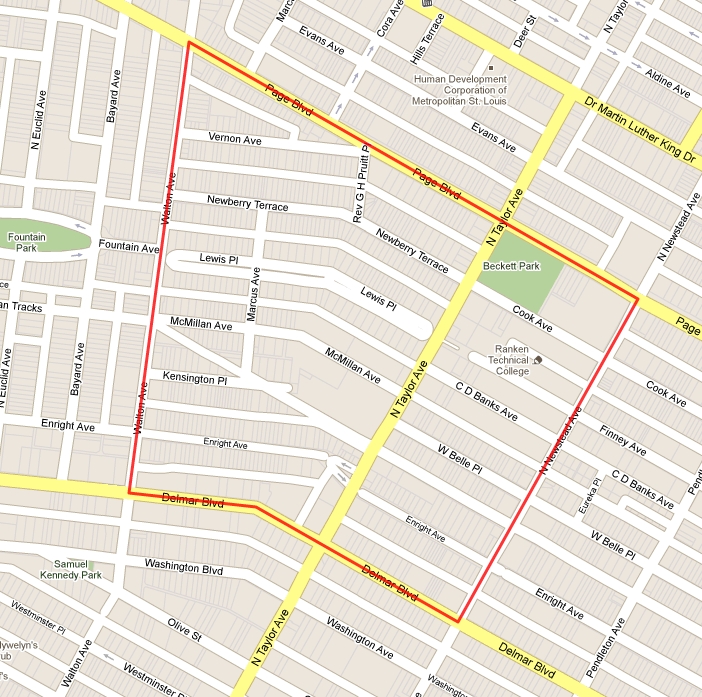 Lewis Place is a north St. Louis neighborhood bound by Dr. Martin Luther King Drive to the north, Delmar Boulevard to the south, Newstead Avenue to the east and Walton Avenue to the west.
The 2000 census counted 2,004 residents (30% decline from 1990) of whom 97% were black, 1% Hispanic/Latino. There were 1,045 housing units that were 72% occupied, split 47%/53% owner/renter. Another neighborhood with a massive loss of residents in a 10 year span. The 2010 Census recorded 1,673 residents, a 17% decline over the previous decade.
A little history from the City of St. Louis website:
Lewis Place is the oldest African -American private street in St. Louis. Lewis Place was laid out in 1890 and was privately owned and developed by the family of William J. Lewis. The Lewis Place historic design recognizes the architectural significance of housing around the turn of the century. The architectural firm of Barnett and Haynes has been admired by historic preservationist throughout the country.
Lewis Place is a three block street with the center parkway which is lined on both sides with beautiful homes built between 1890 and 1928. The housing stock reflects the ambiance of housing along the beautiful Euclid-Central West End area. St. Louis has a rich history in the struggle of African-Americans for social and civil rights. Lewis Place played an important part in the struggle for fair housing.
Lewis Place like many other neighborhoods in St. Louis during the periods between 1910 to 1945 barred African-Americans from certain streets with the use of restrictive covenants. The covenants were agreements between White homeowners to exclude the sale of their homes to Black perspective buyers.
In the 1940's, a group of determined African-Americans led by Attorney Robert Witherspoon, husband of the famed social activist Dr. Fredda Witherspoon, decided to fight the Lewis Place restrictive covenant. The persuaded fair-skinned Blacks who were able to pass for White, to purchase several homes in Lewis Place. once the purchases were completed, they then transferred the deeds to the actual of the properties, who voted down the restrictive covenant governing the sales of the housing in Lewis Place. This movement lead to the legal thrust that catapulted the St. Louis landmark case of Shelly Vs Kraemer into the supreme court. This landmark case struck down restrictive covenants across the entire United States of America., thus opening the doors to a new set of fair housing regulations on the federal, state, and local levels. Following the Shelly Vs. Kraemer case, African-Americans slowly began to gain the right to purchase homes in any neighborhood of their choice.
Lewis Place was placed on the National Register of Historic Landmarks on September 15, 1980. Lewis Place is situated in the midst of a revitalizing community with St. Louis University, Washington University and Ranken Technical College all within a three mile radius of the Lewis Place community. Lewis Place has pride, history, and beauty- it is a great place to live with many affordable opportunities.
I am inspired by the savvy fight of Robert Witherspoon. American history is full of struggles, and this is evidence of the epic struggles for freedom right here in our own backyard. Anyone that stands up and fights against social injustice is a hero in my book. Why Robert Witherspoon is not part of the local social studies or Black History Month curriculum is beyond me. My kids should be on a bus going to visit the gates of Lewis Place that marked the boundaries of where a black person could and could not buy a home. This is part of our history and we need to face it head on. I'm proud of what Witherspoon was able to accomplish, and proud that these residential restriction covenants were struck down right in our backyard.
Check out the Lewis Place Historical Preservation Inc. website. There's an incredible effort underway to preserve the built environment and history of Lewis Place. Let's take advantage of this story to teach the important lesson of struggles toward equality. And now that struggle needs to continue to preserve our historic back drops as Lewis Place has seen better days. Most recently, a number of properties in Lewis Place suffered extensive damage from the New Year's Eve 2010 tornado. Michael Allen at the Preservation Research Office has written extensively about Lewis Place.
I love St. Louis' history good and bad. Here's a photo of Robert Witherspoon (bottom row, 2nd from the left)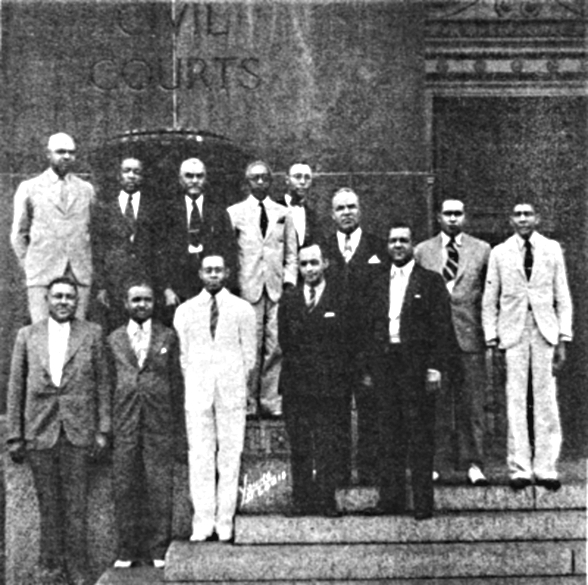 I had some good conversations with some locals and they were keenly aware of who Robert Witherspoon was and knew of other dignitaries that used to live in Lewis Place. All parties were able to point me to R. Witherspoon's home: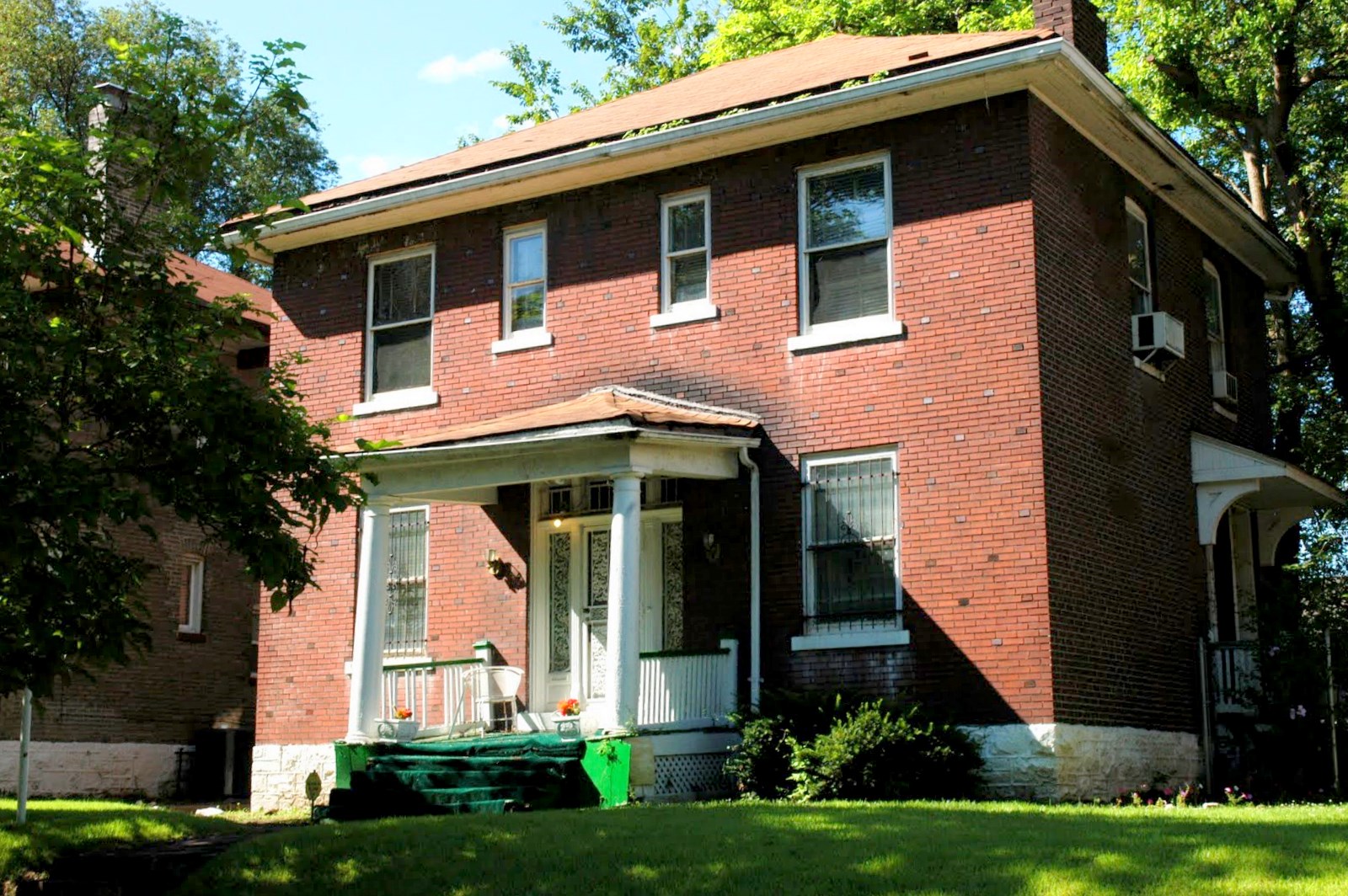 And the home of William Lewis: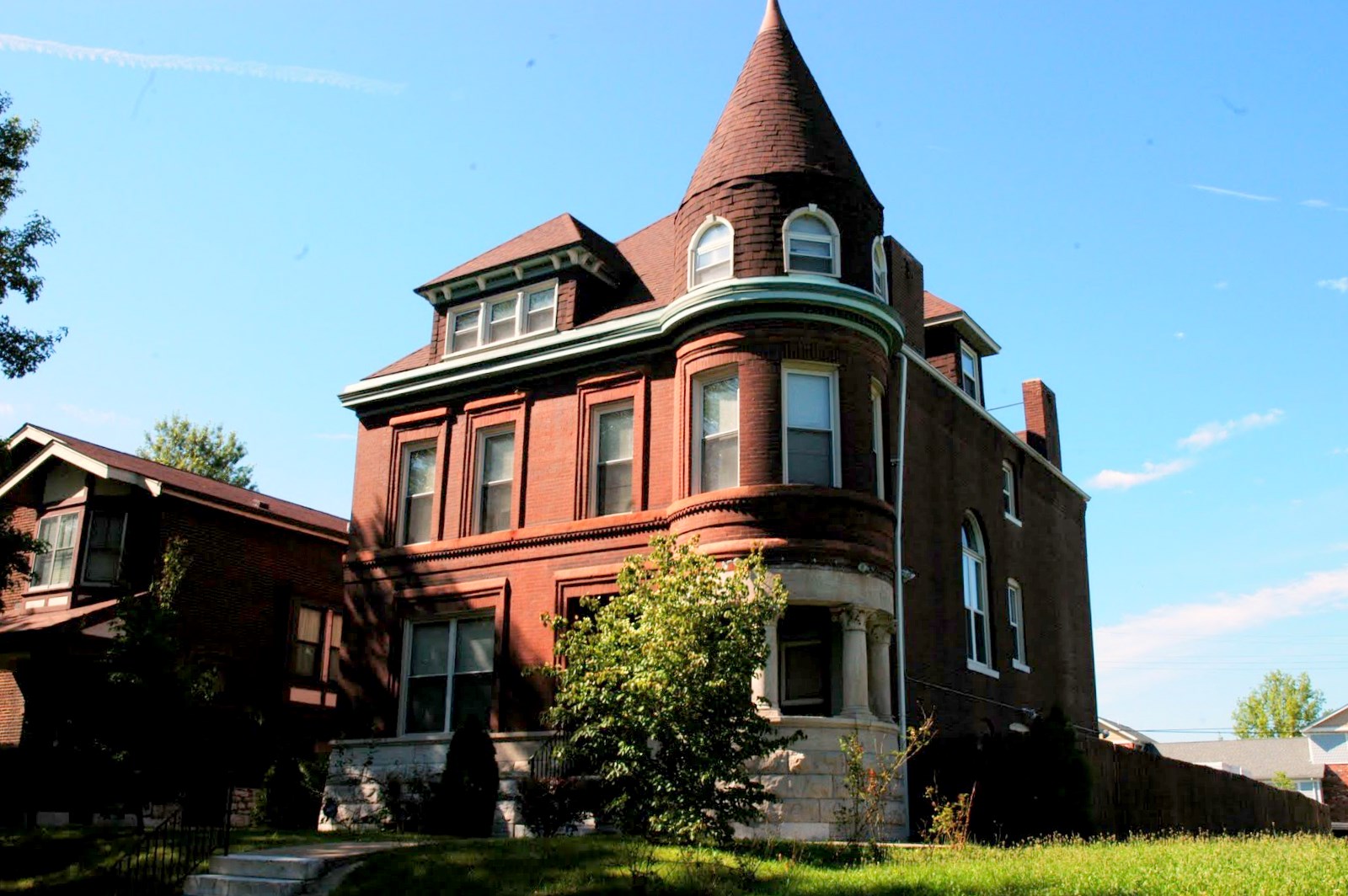 And the home of the Williams brothers, who founded the St. Louis Argus, the oldest continuous black business in the city. And one of the oldest black newspapers in the country (founded in 1912):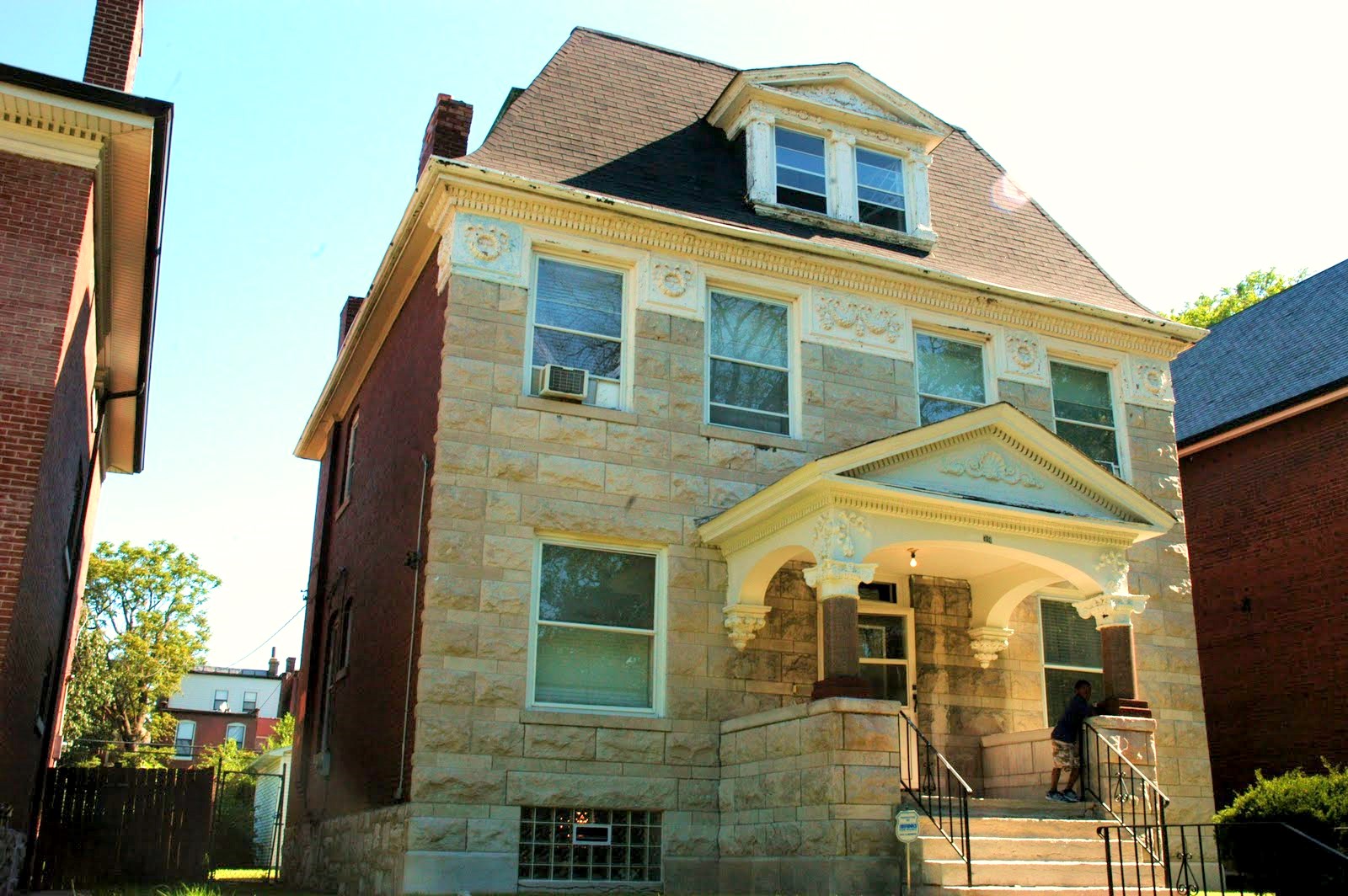 It really makes me sad that this street is not taken care of and preserved for years to come. Seems like a noble cause for an organization such as 100 Black Men of Metropolitan St. Louis, another Lewis Place institution: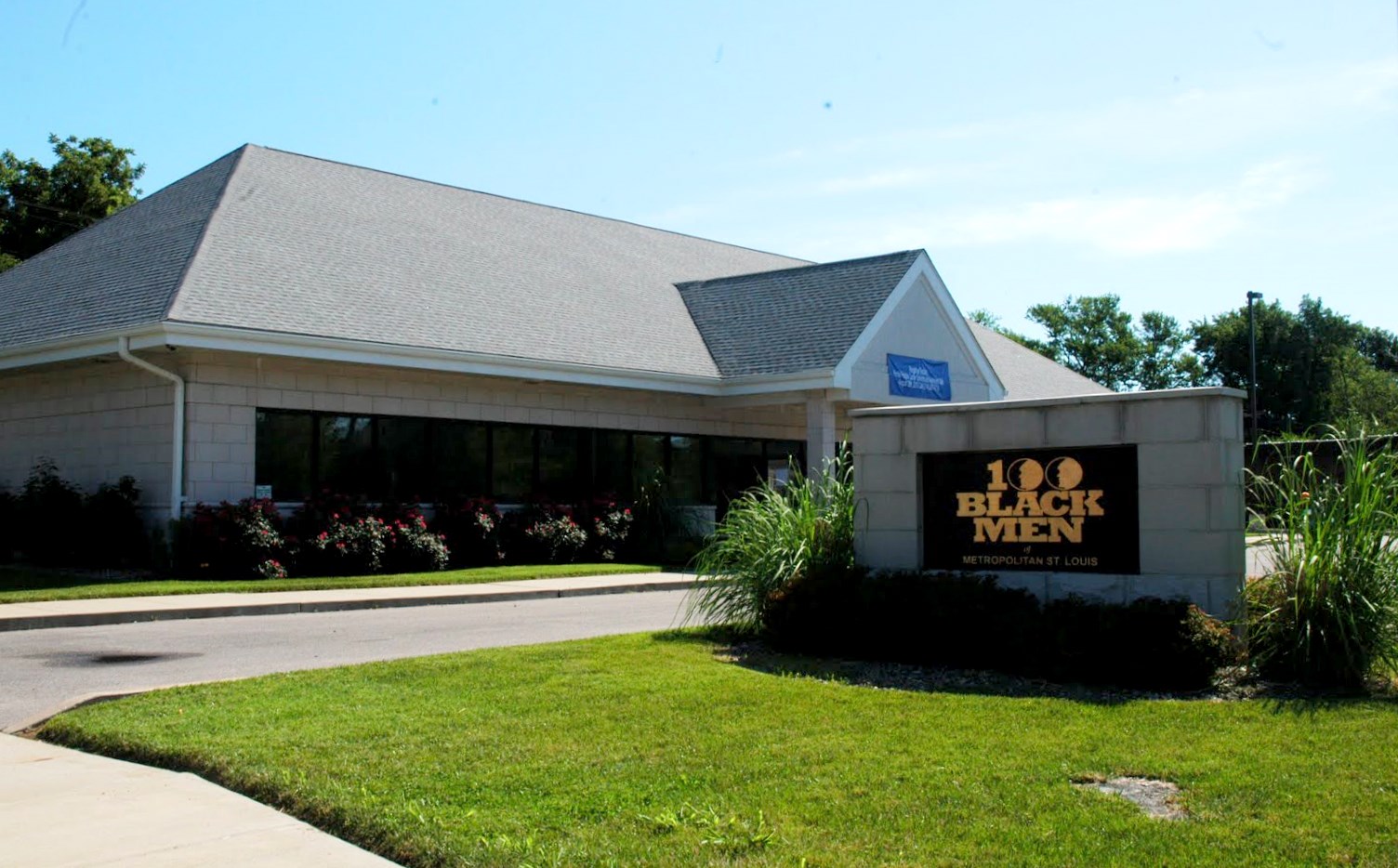 Here is the prominent gate that marks Lewis Place: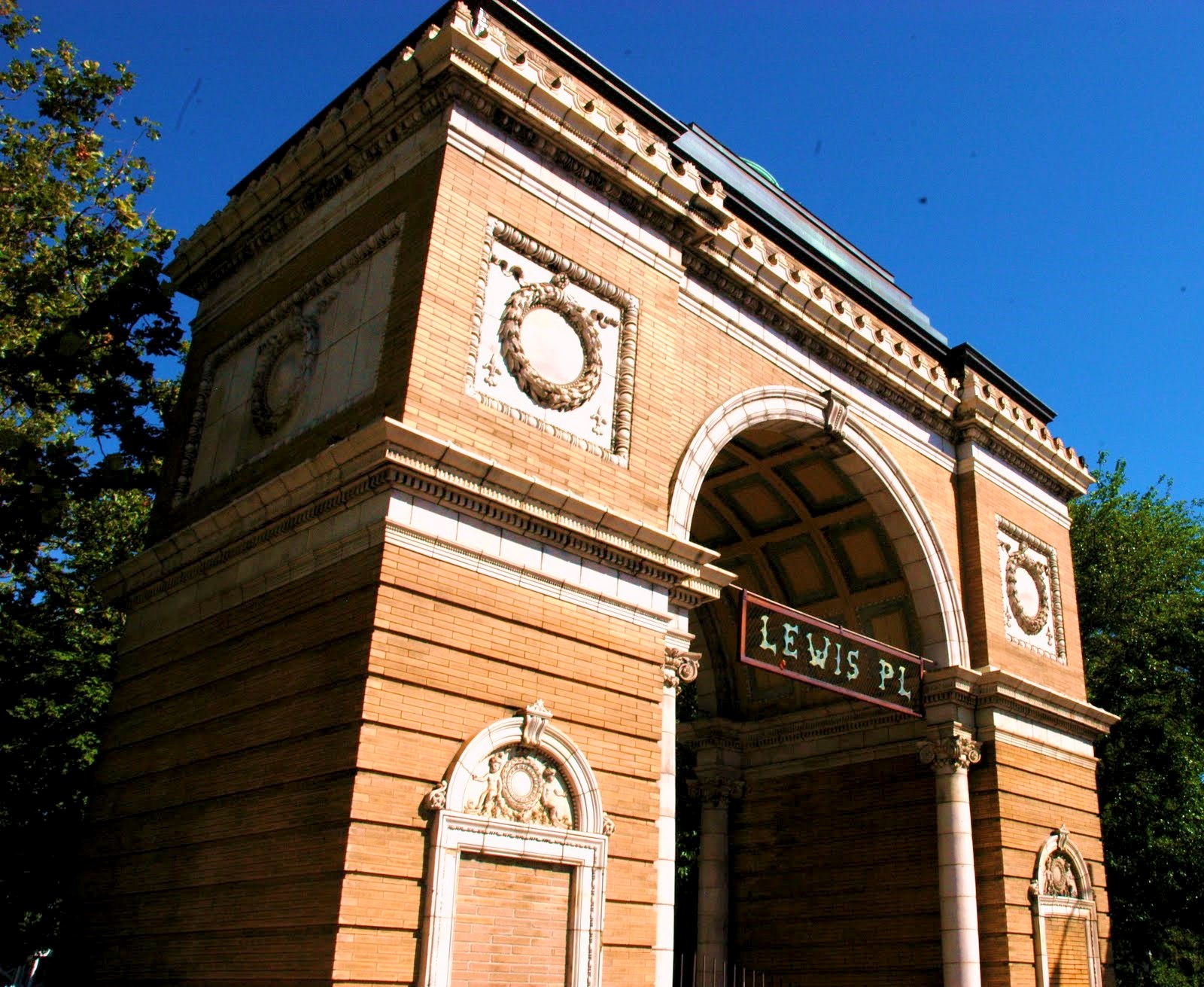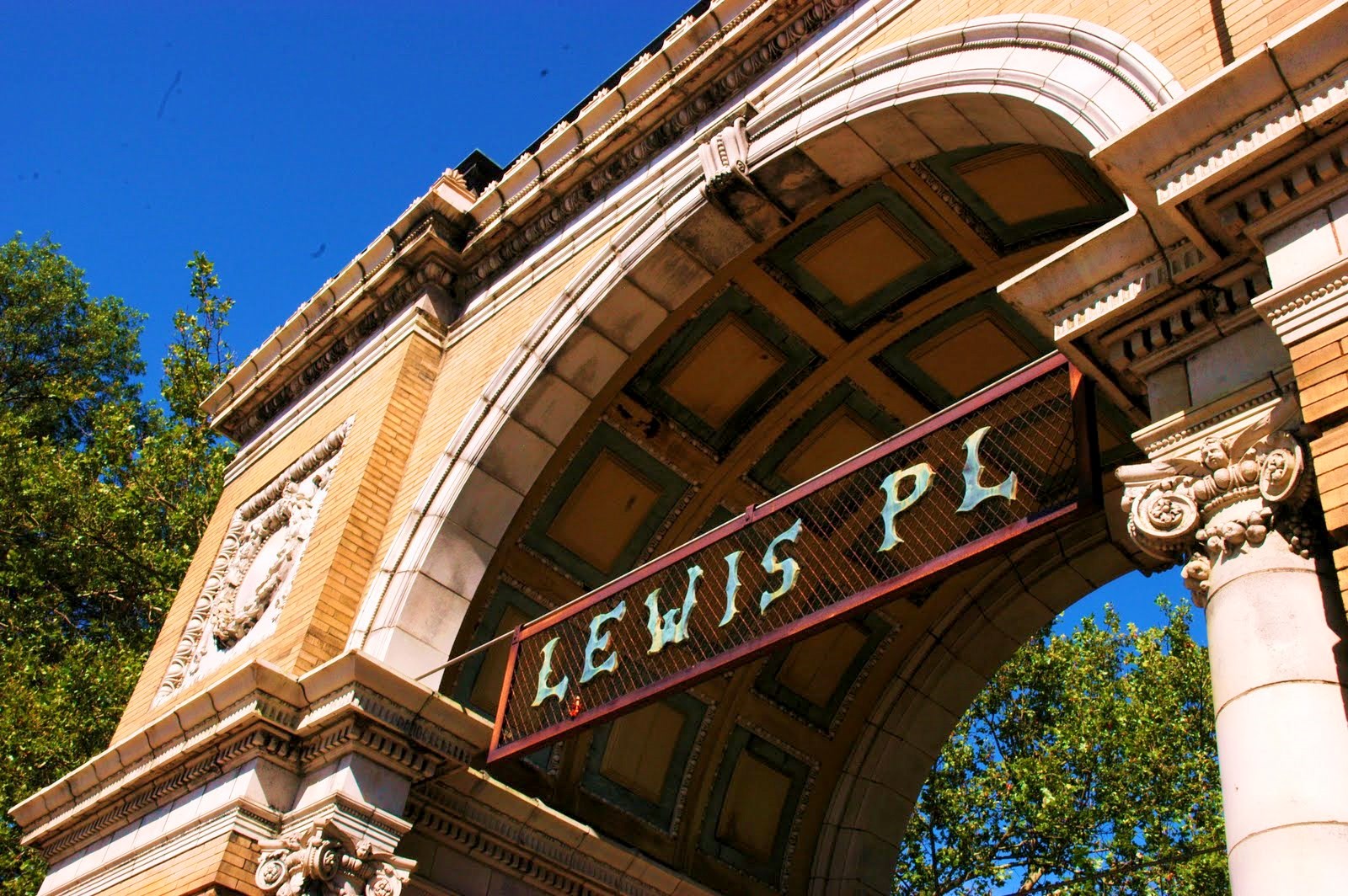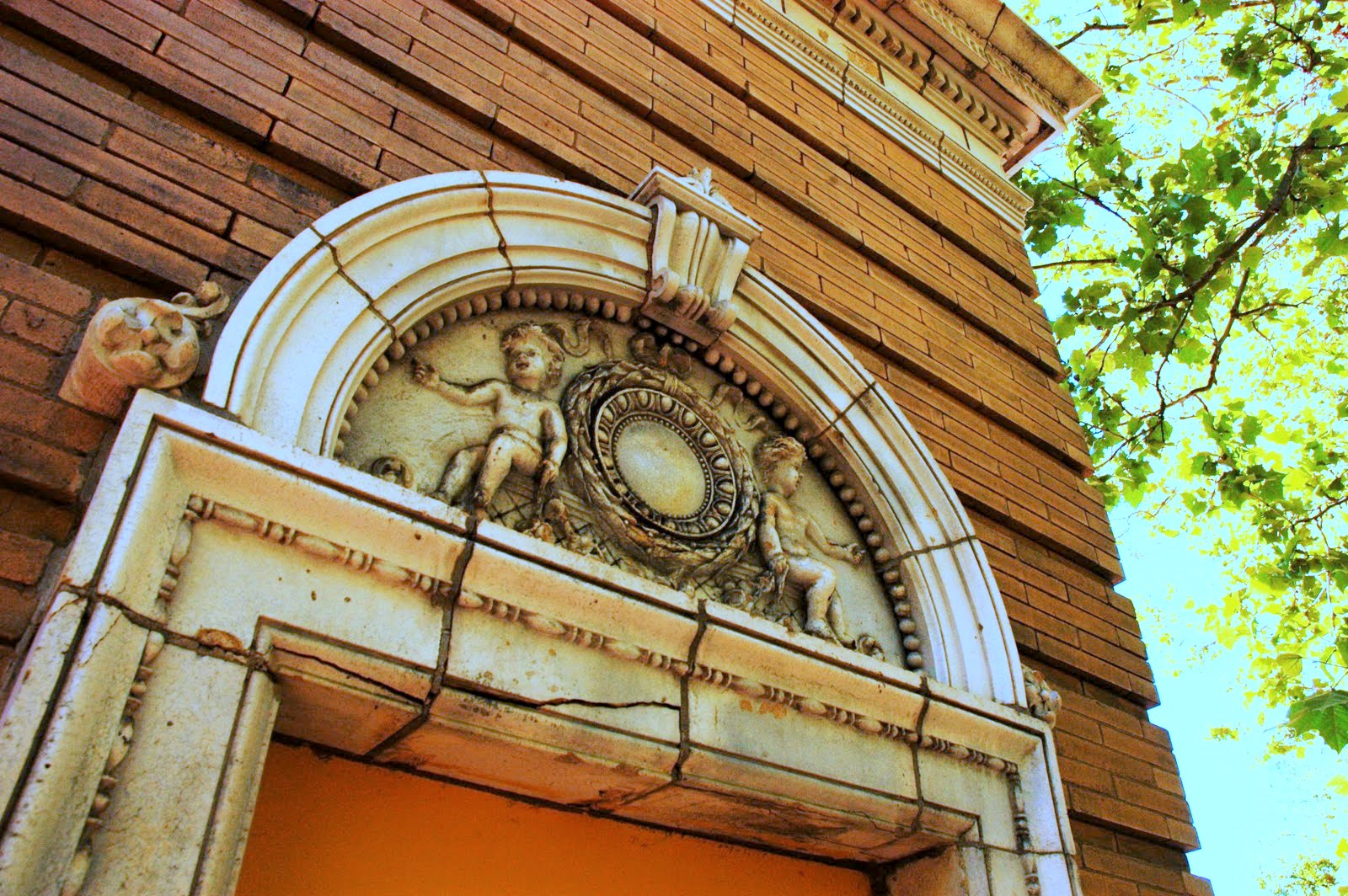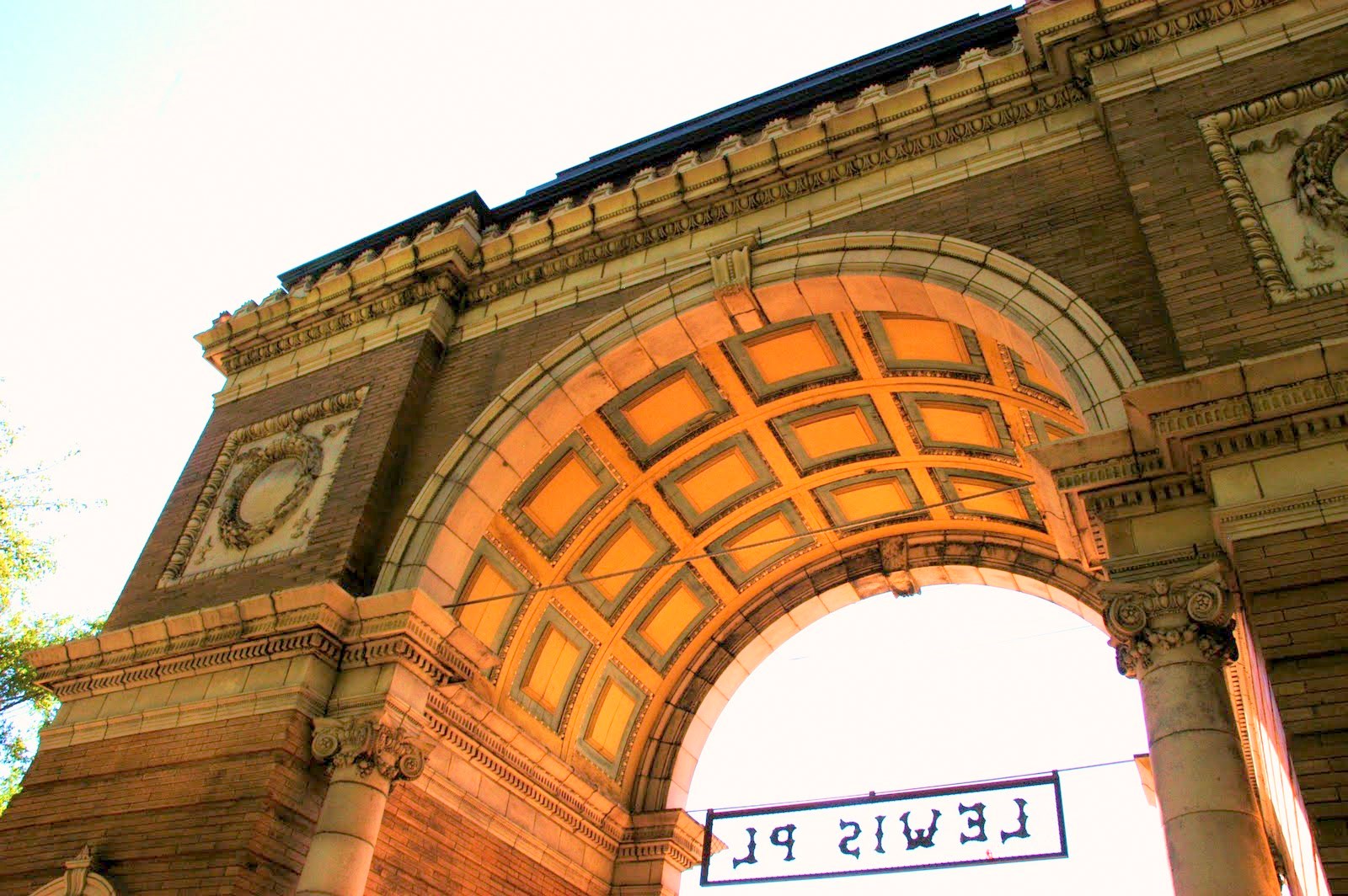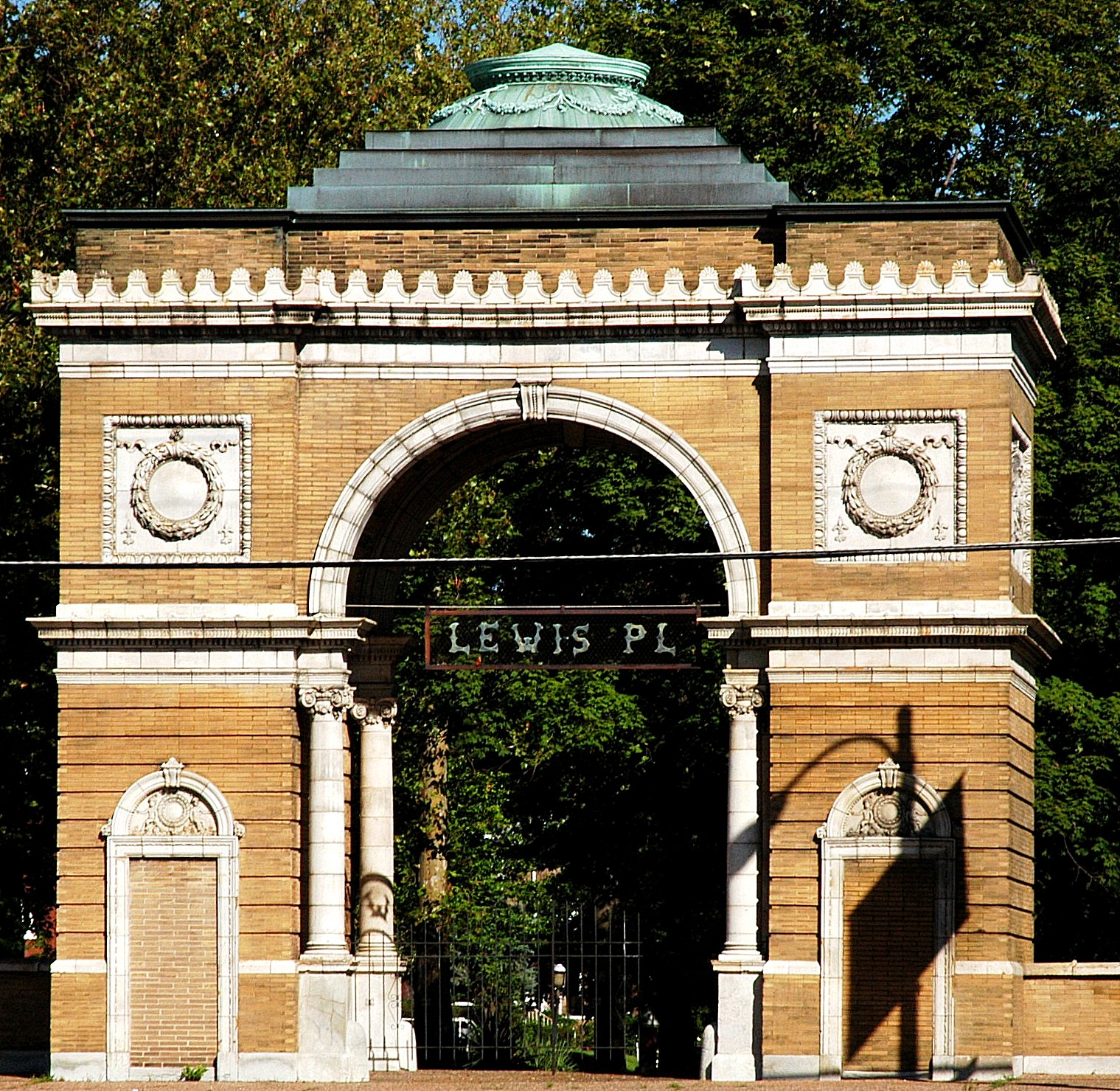 And the lesser gates on the west side of Lewis Place: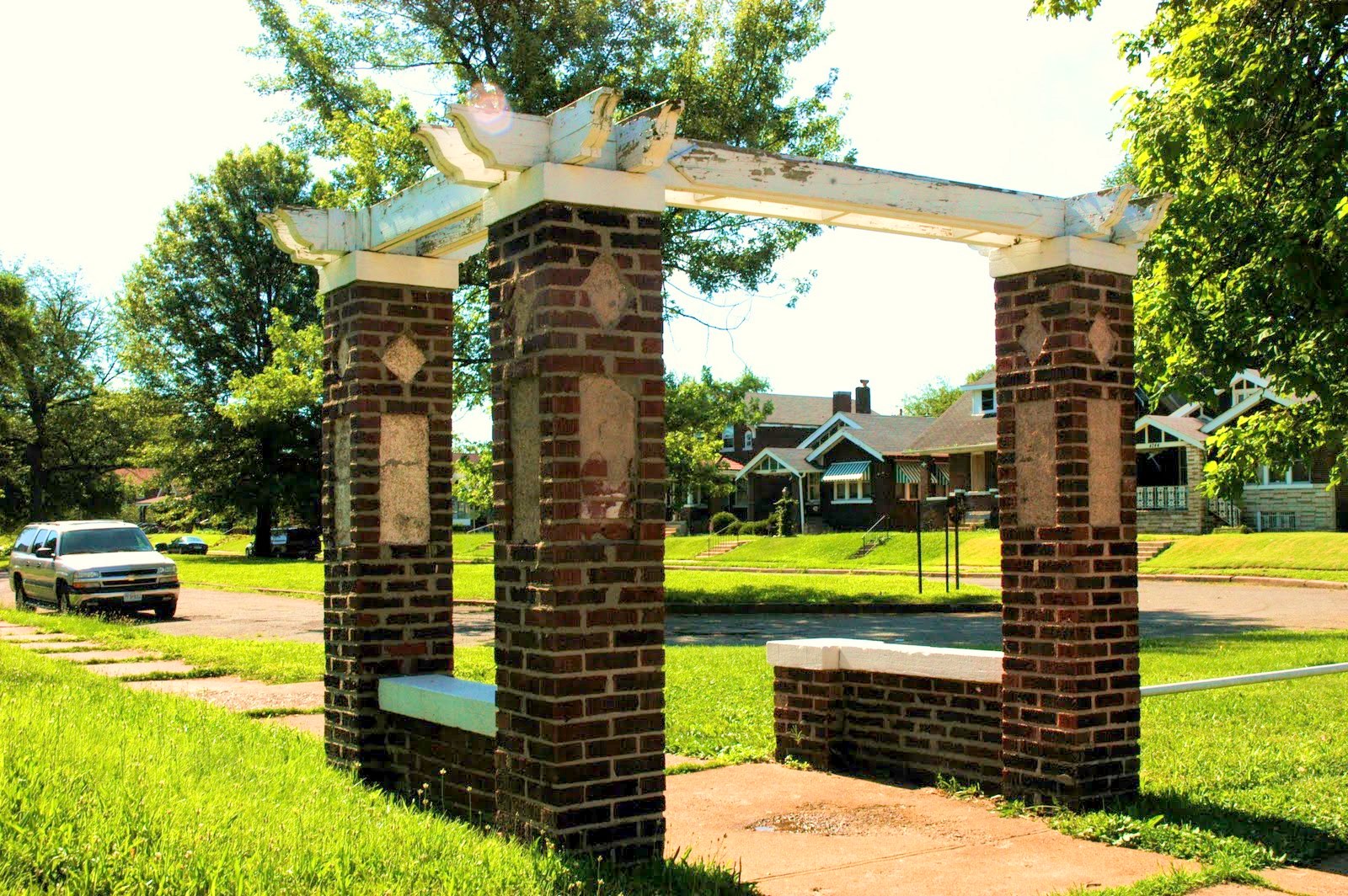 Overall, the housing stock is classic St. Louis stuff, but it's seen better days. Here are some of the properties in pretty good shape: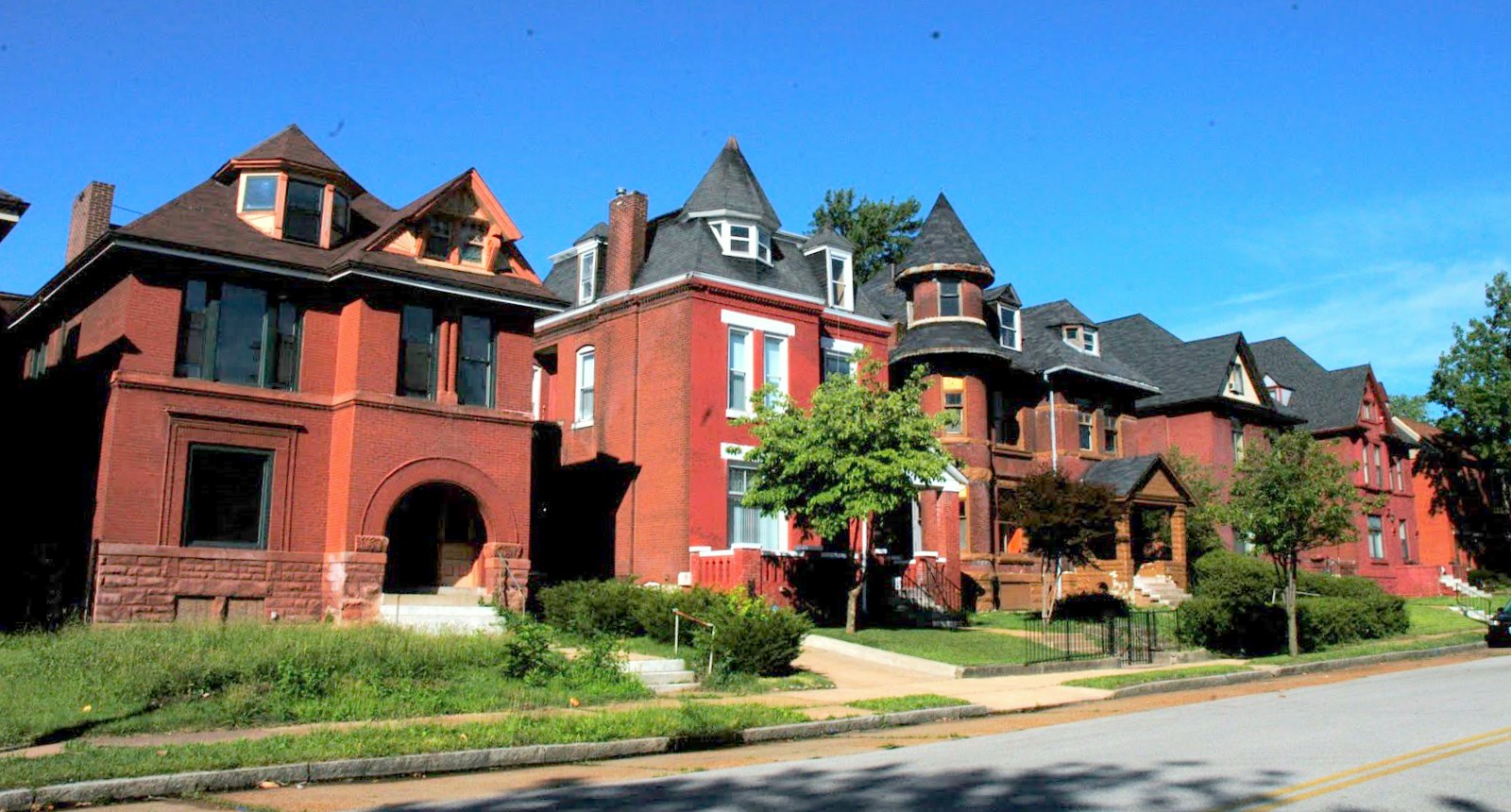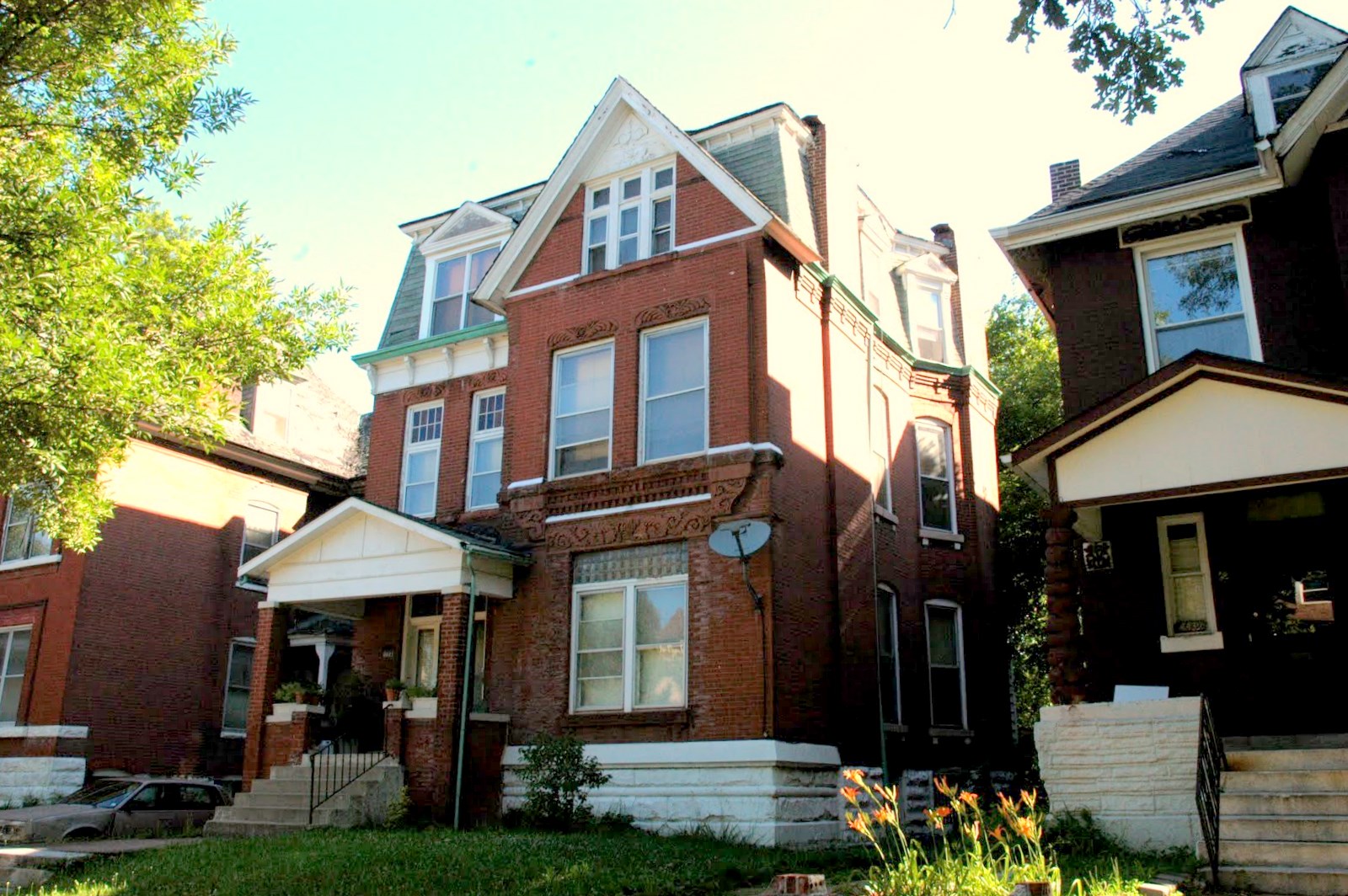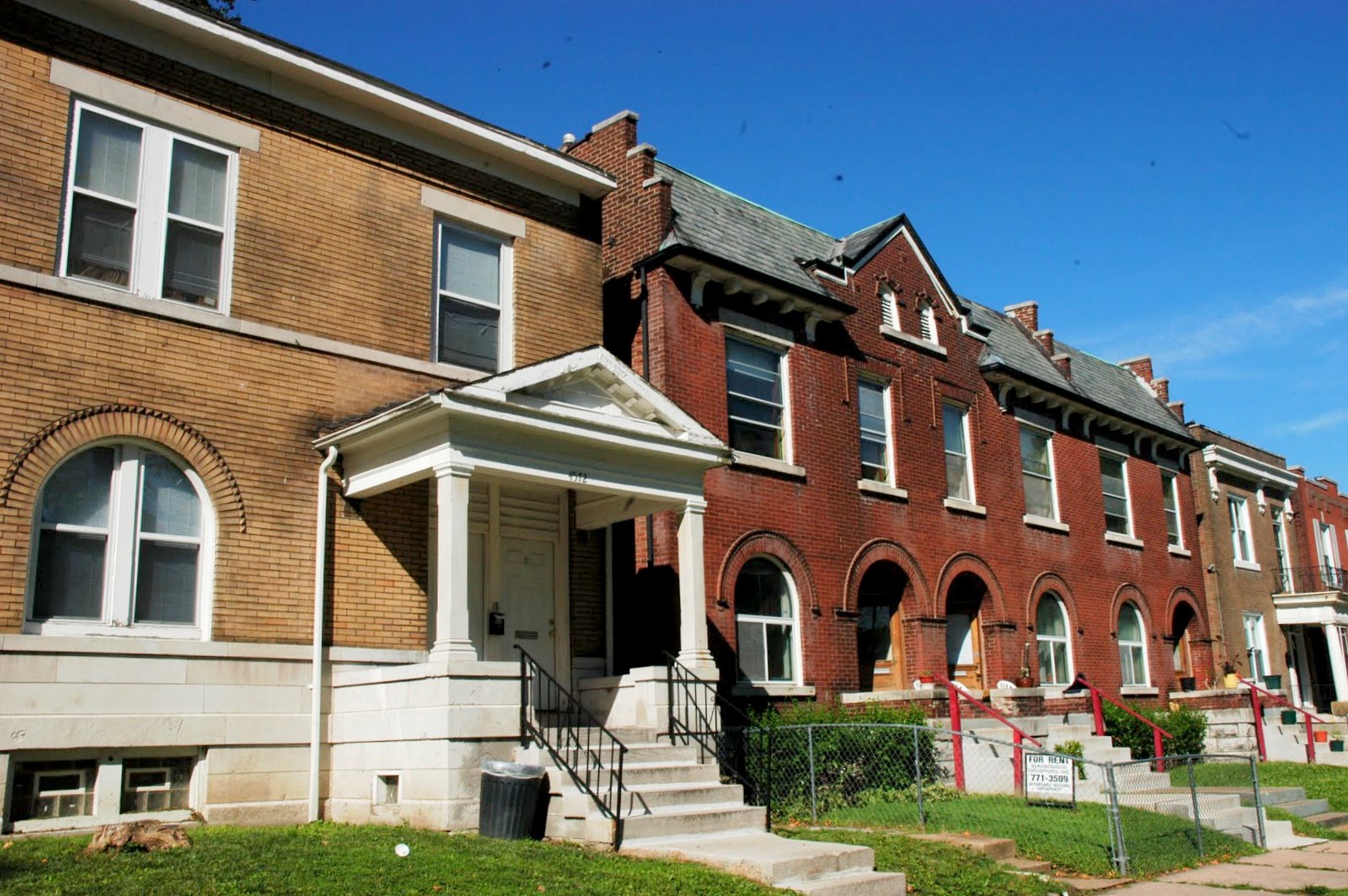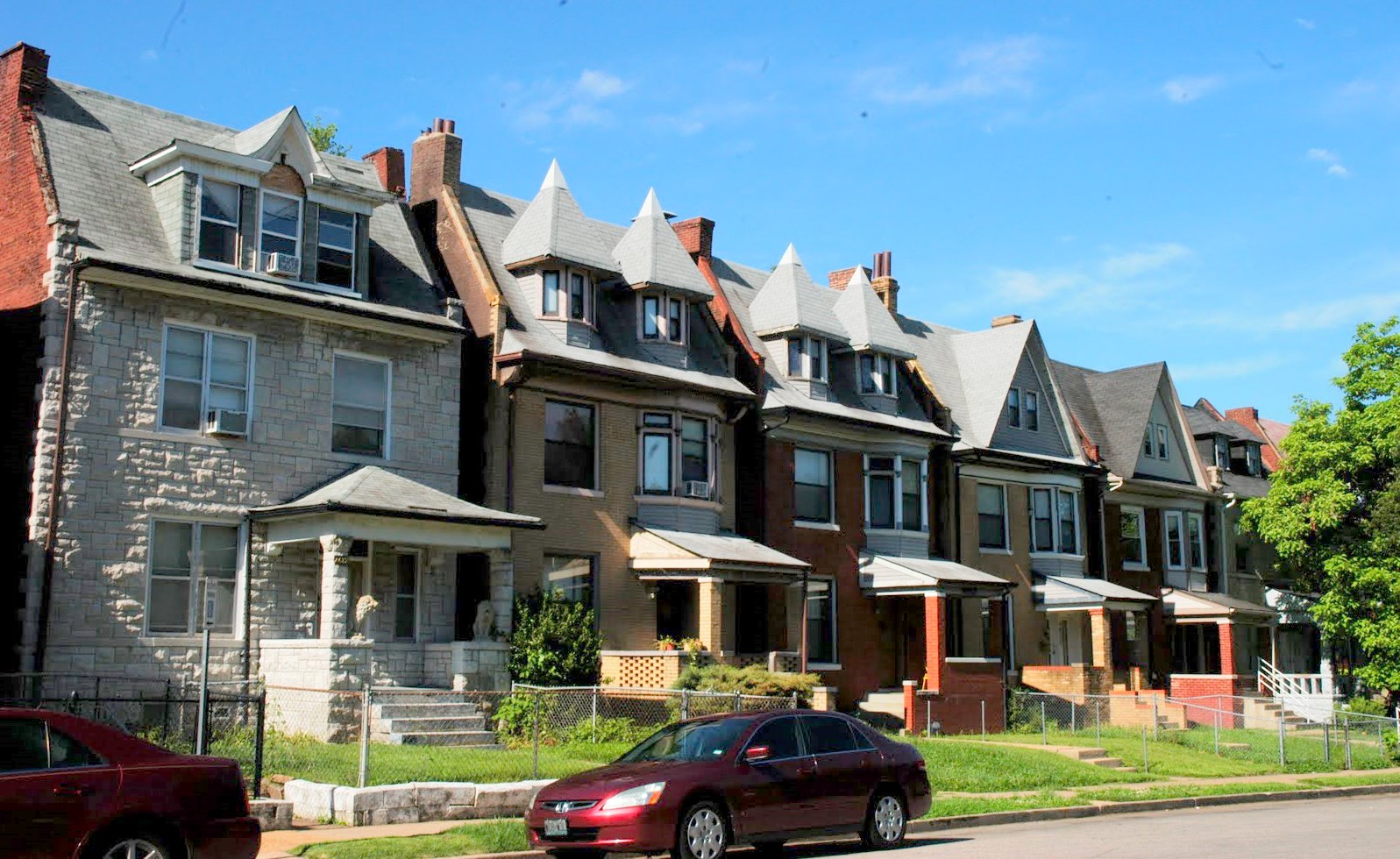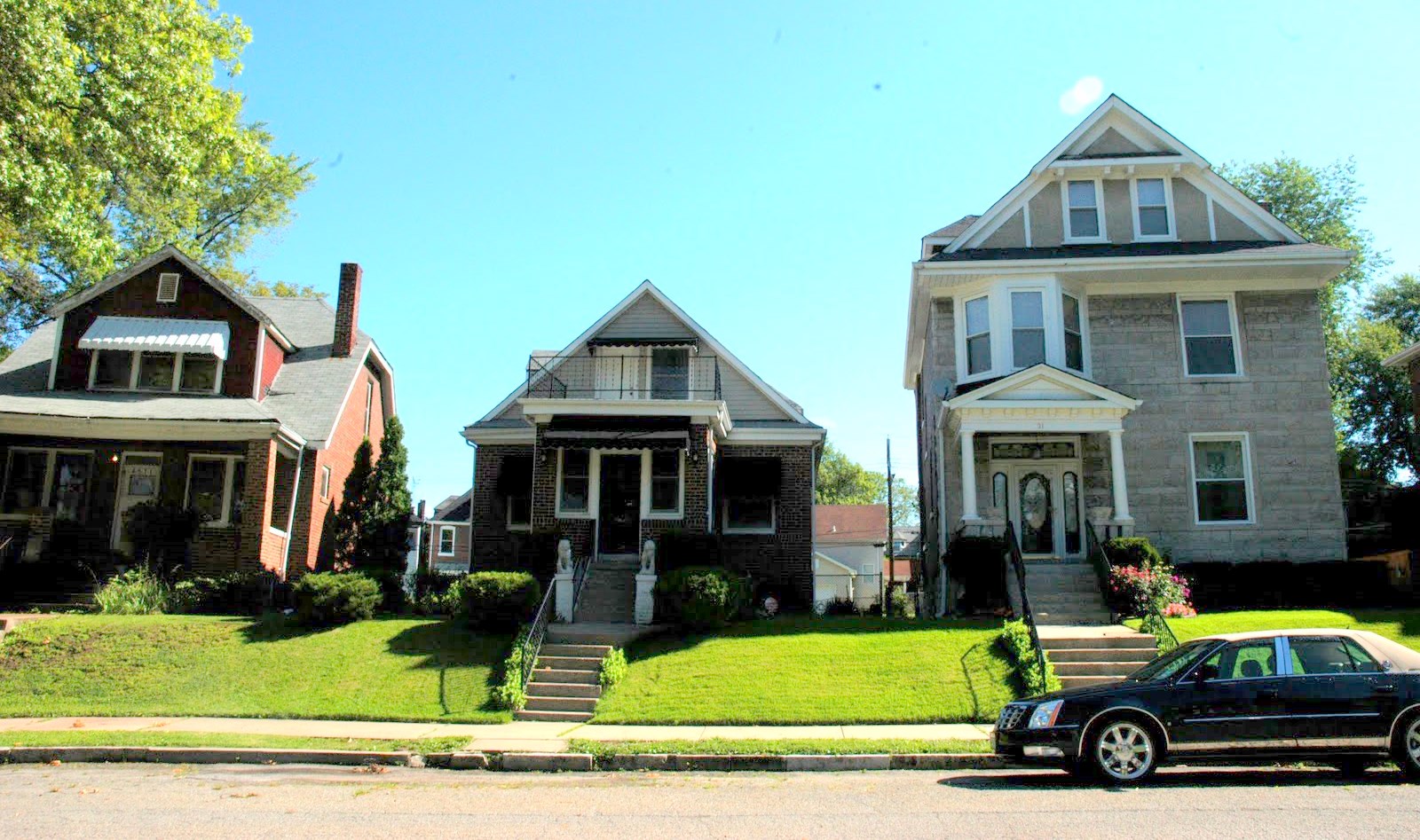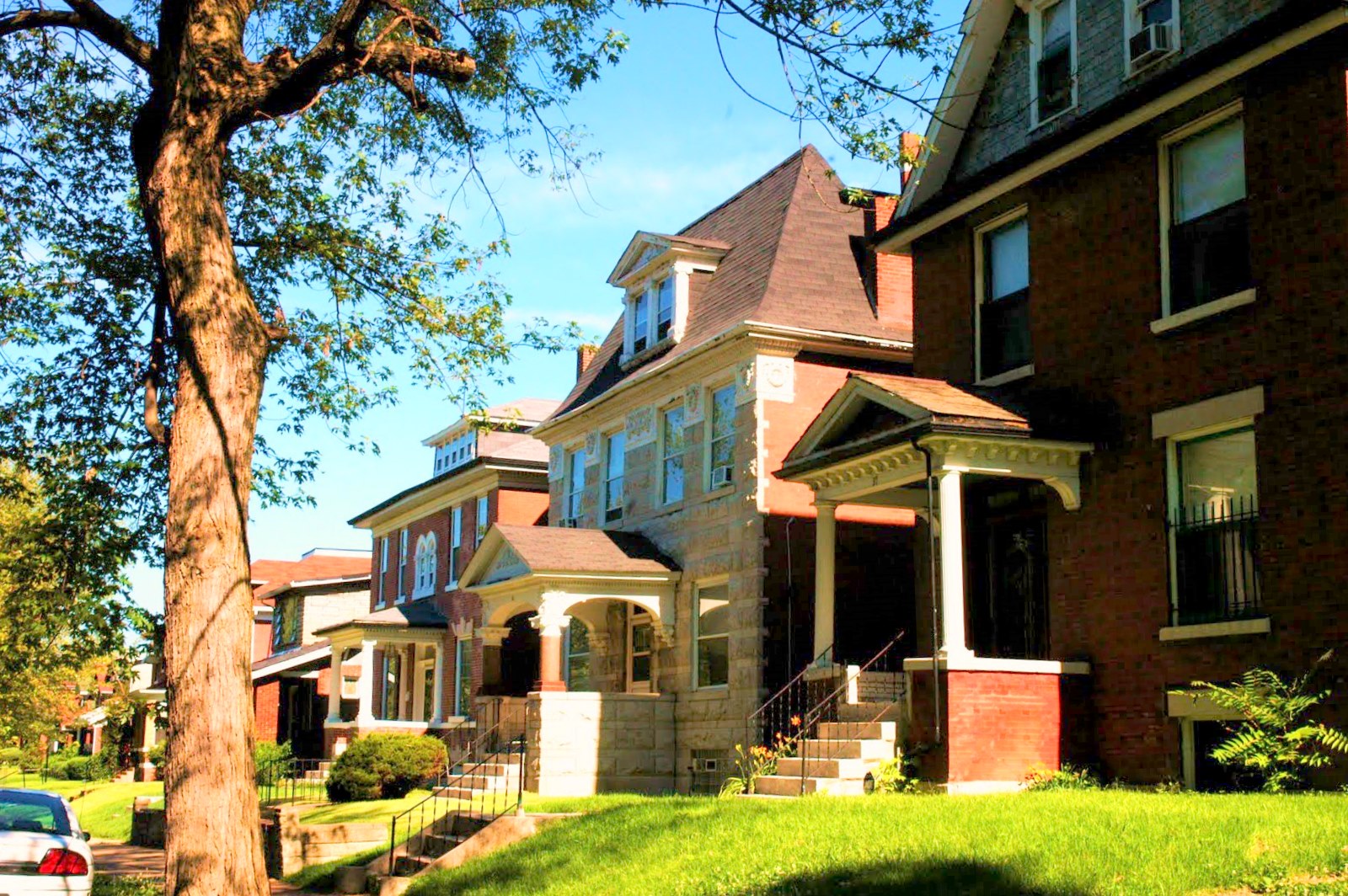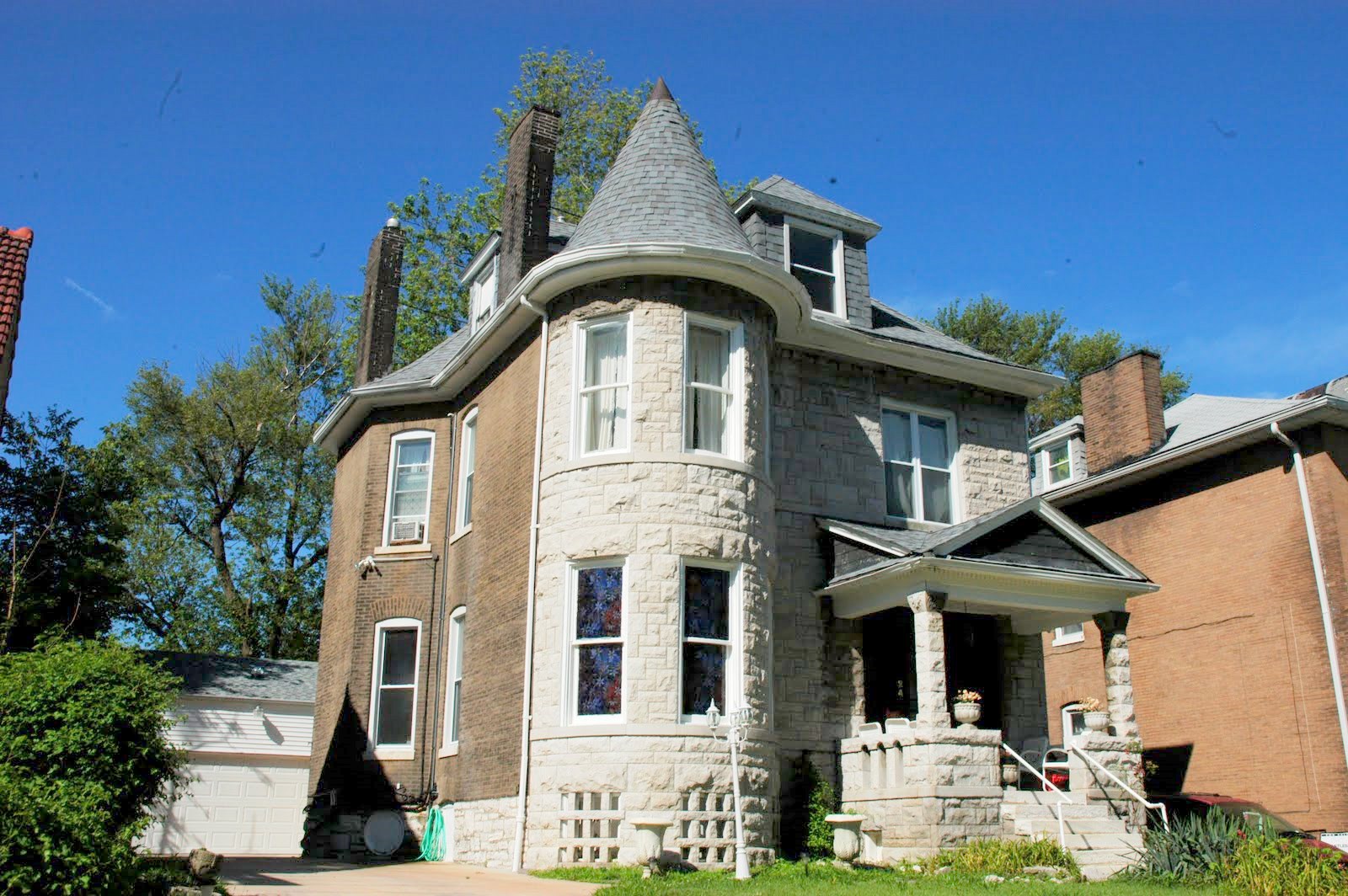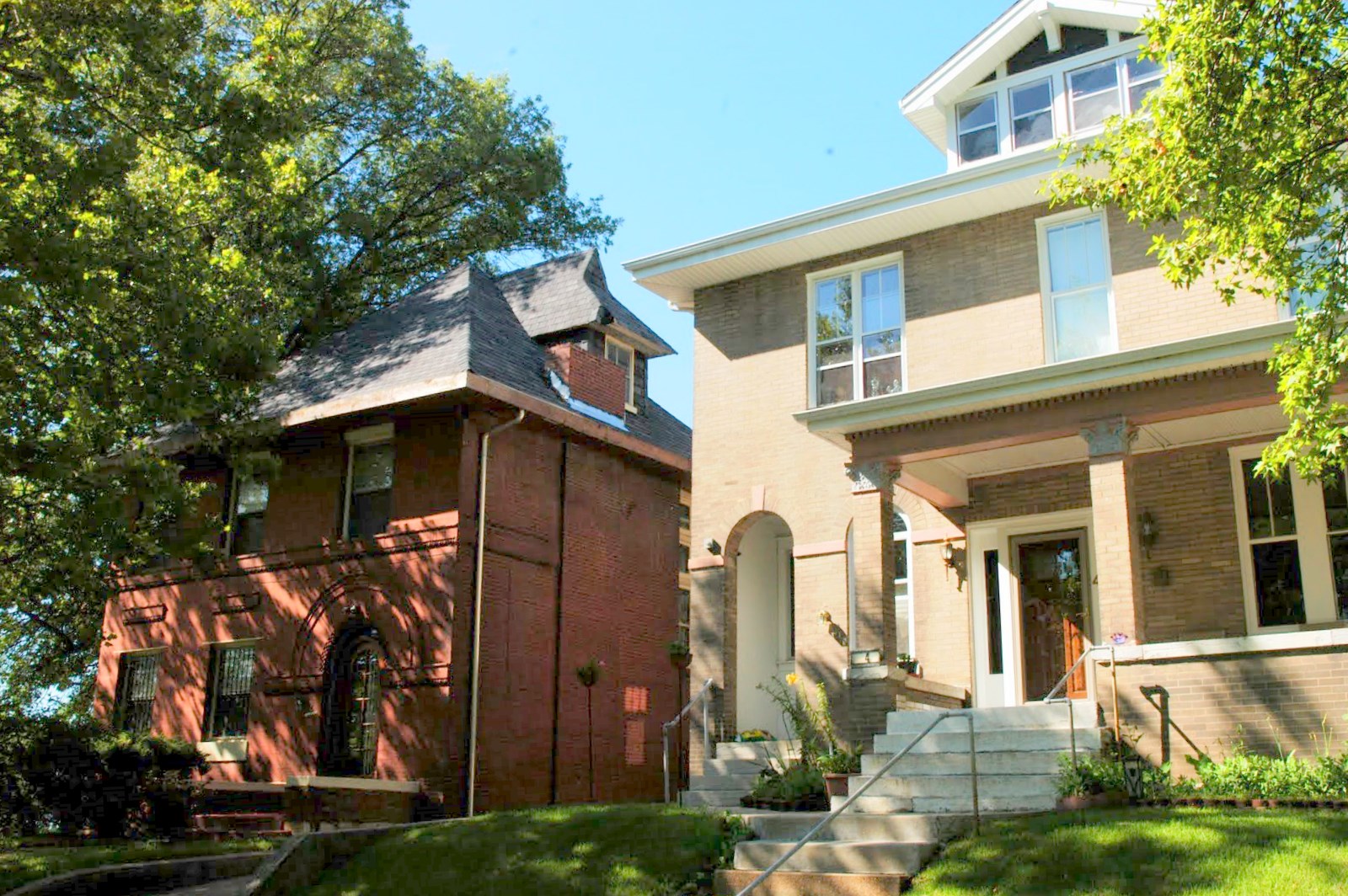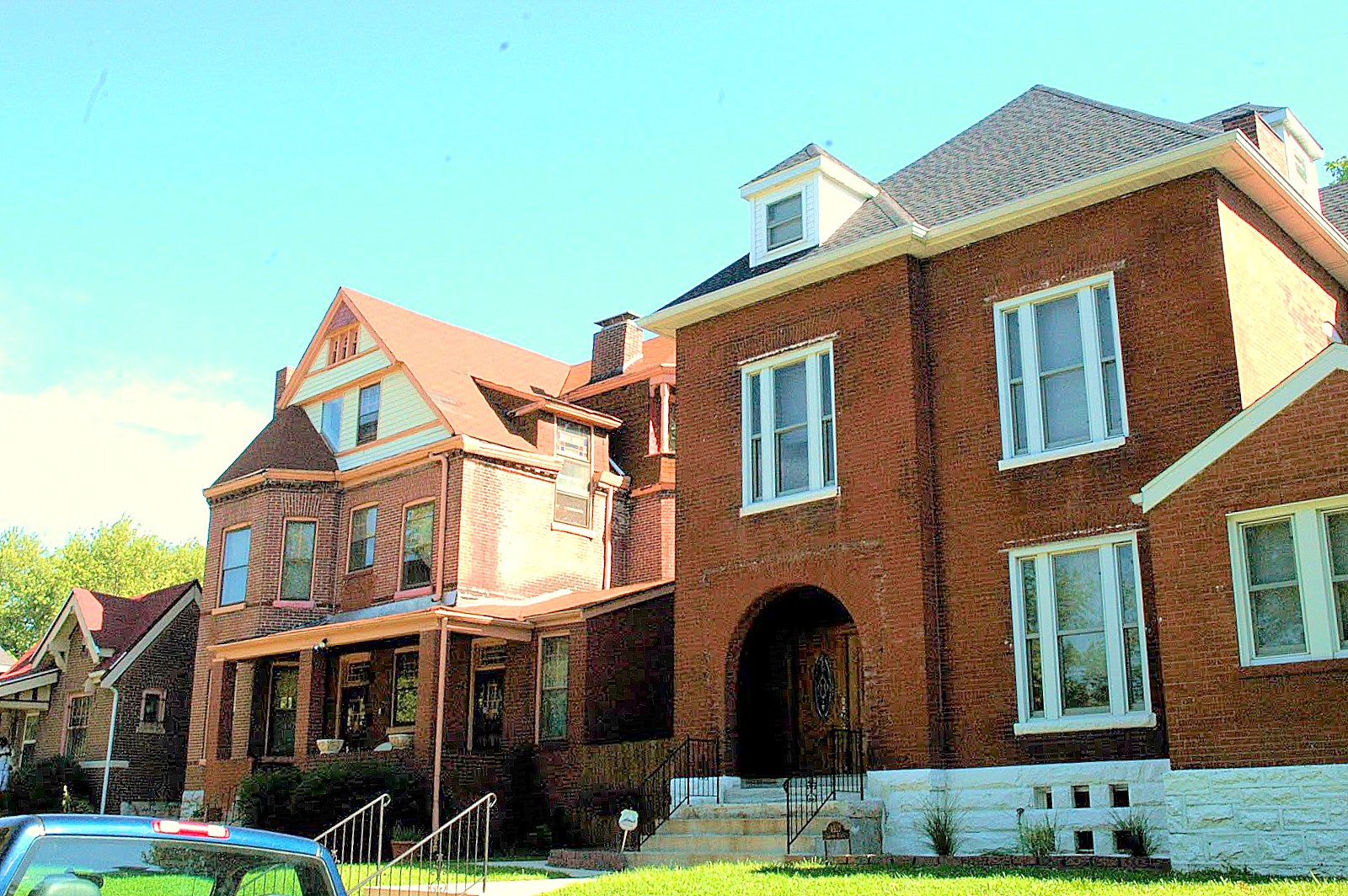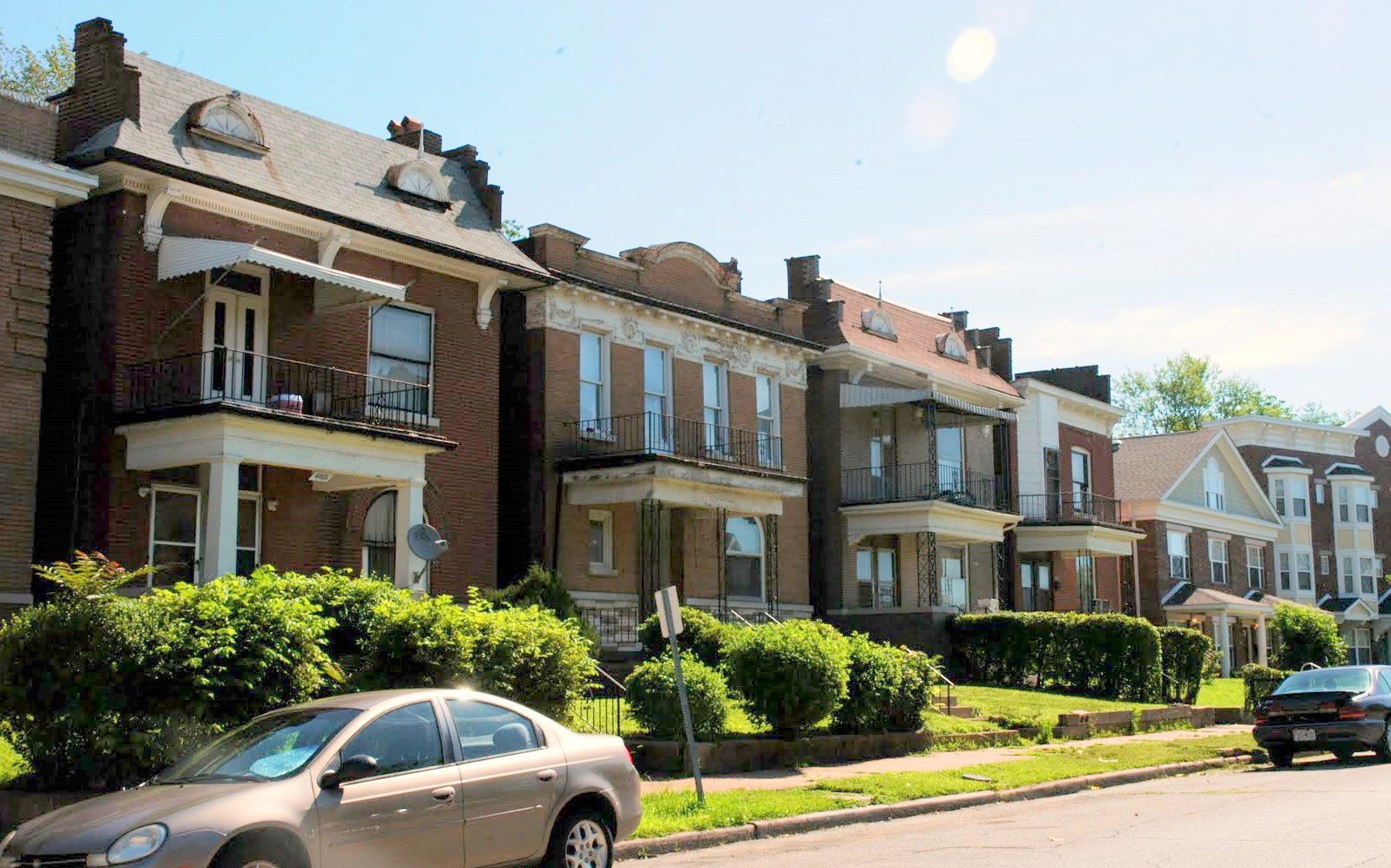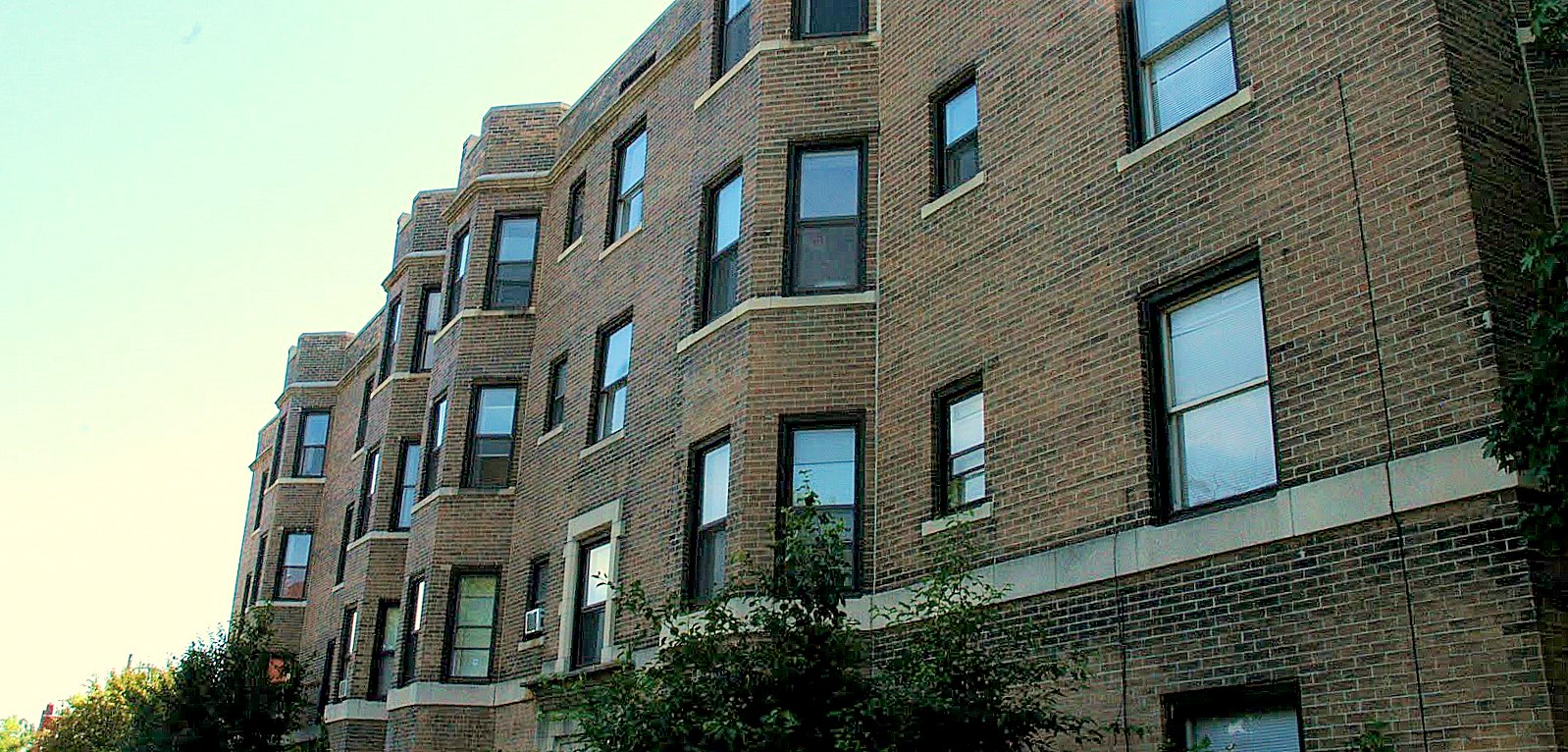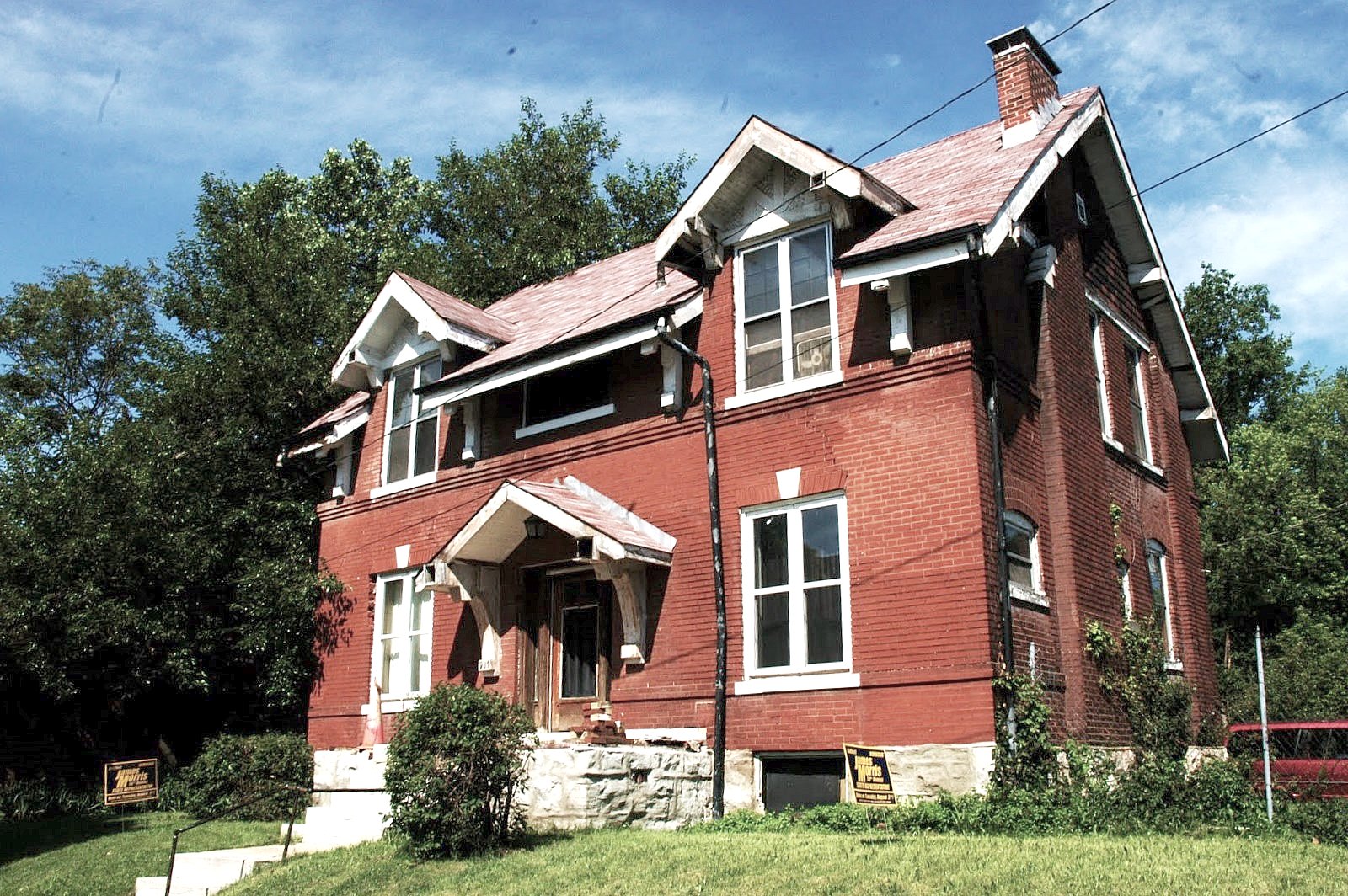 But, there are plenty that are boarded up or falling down: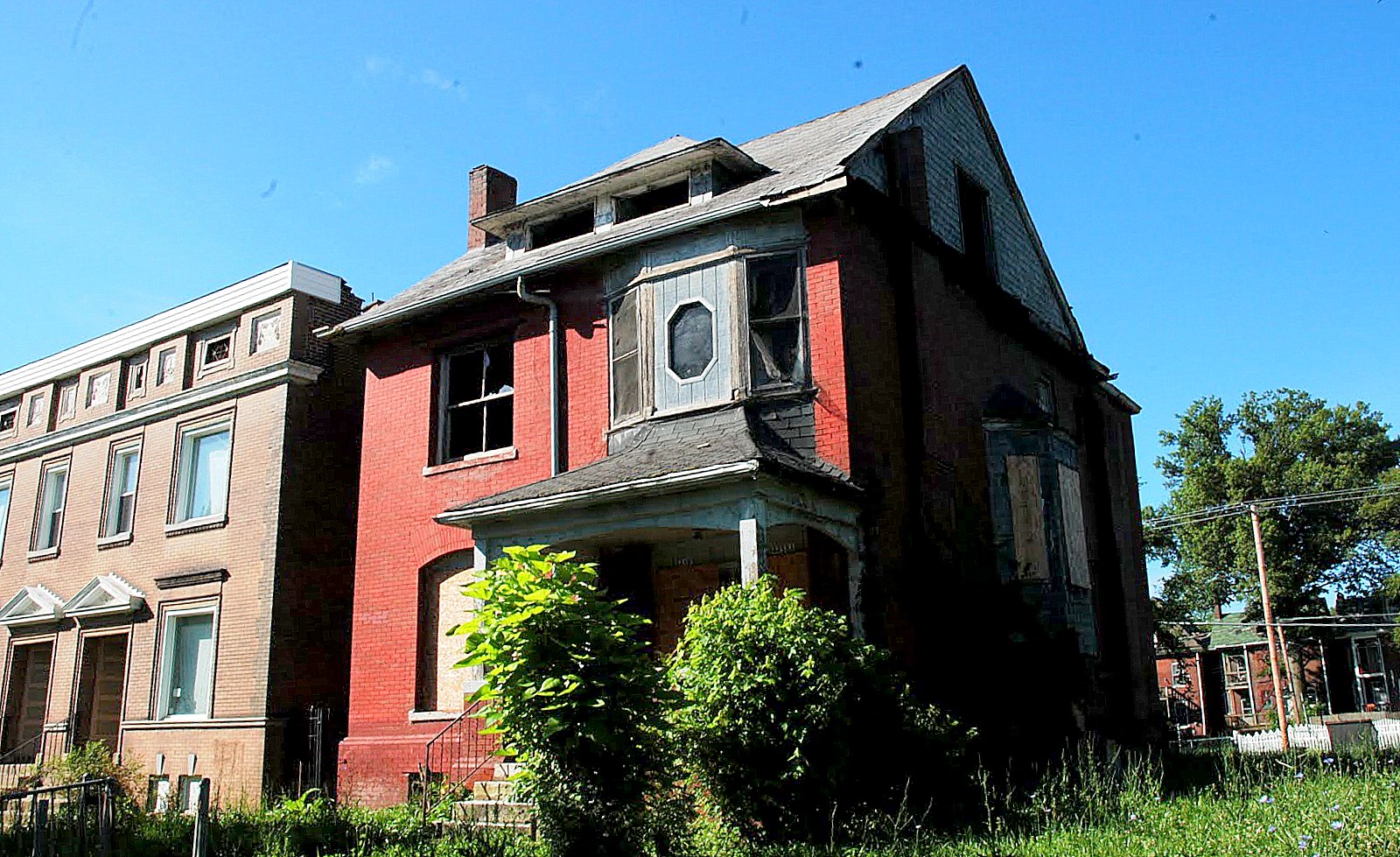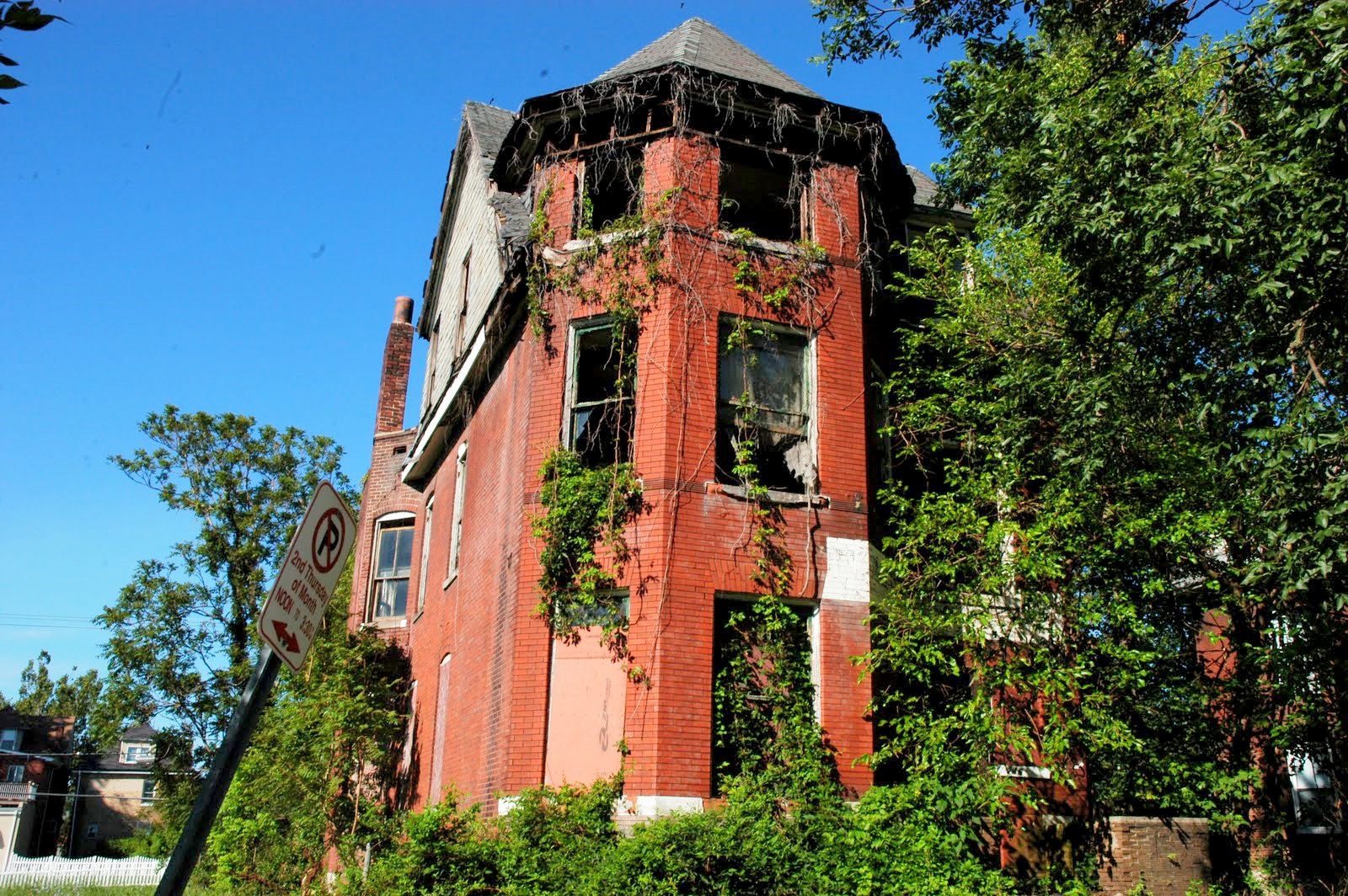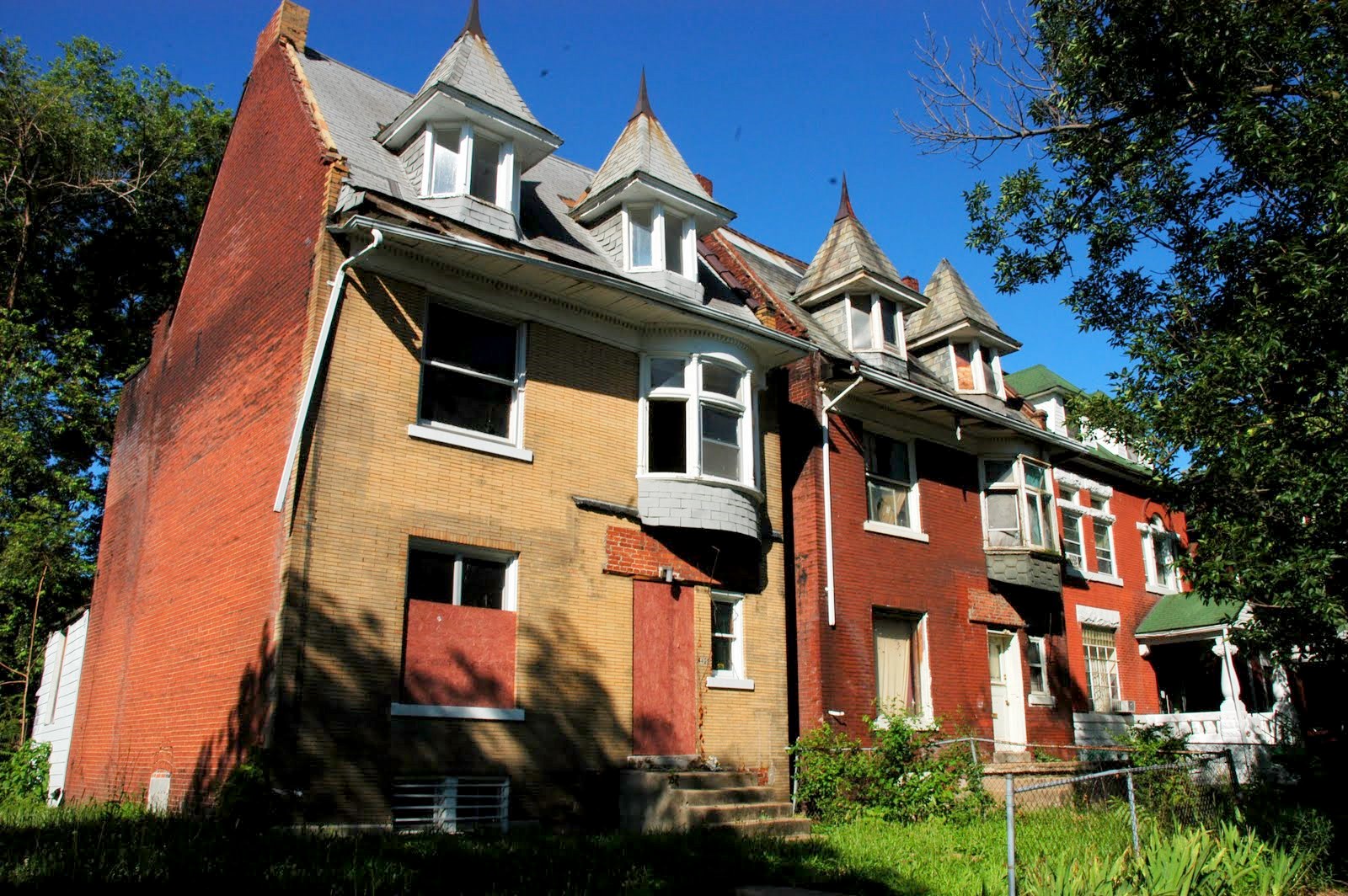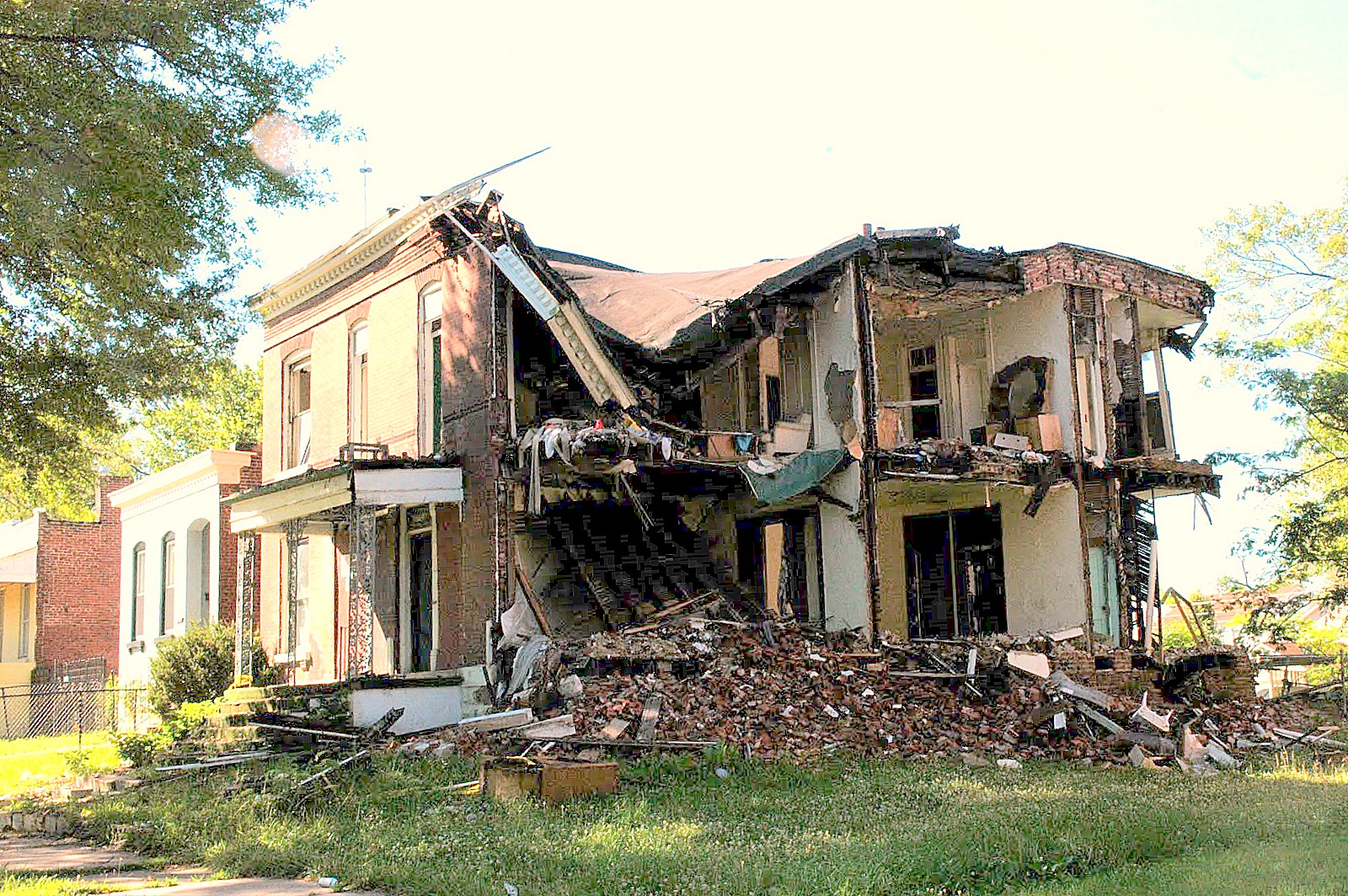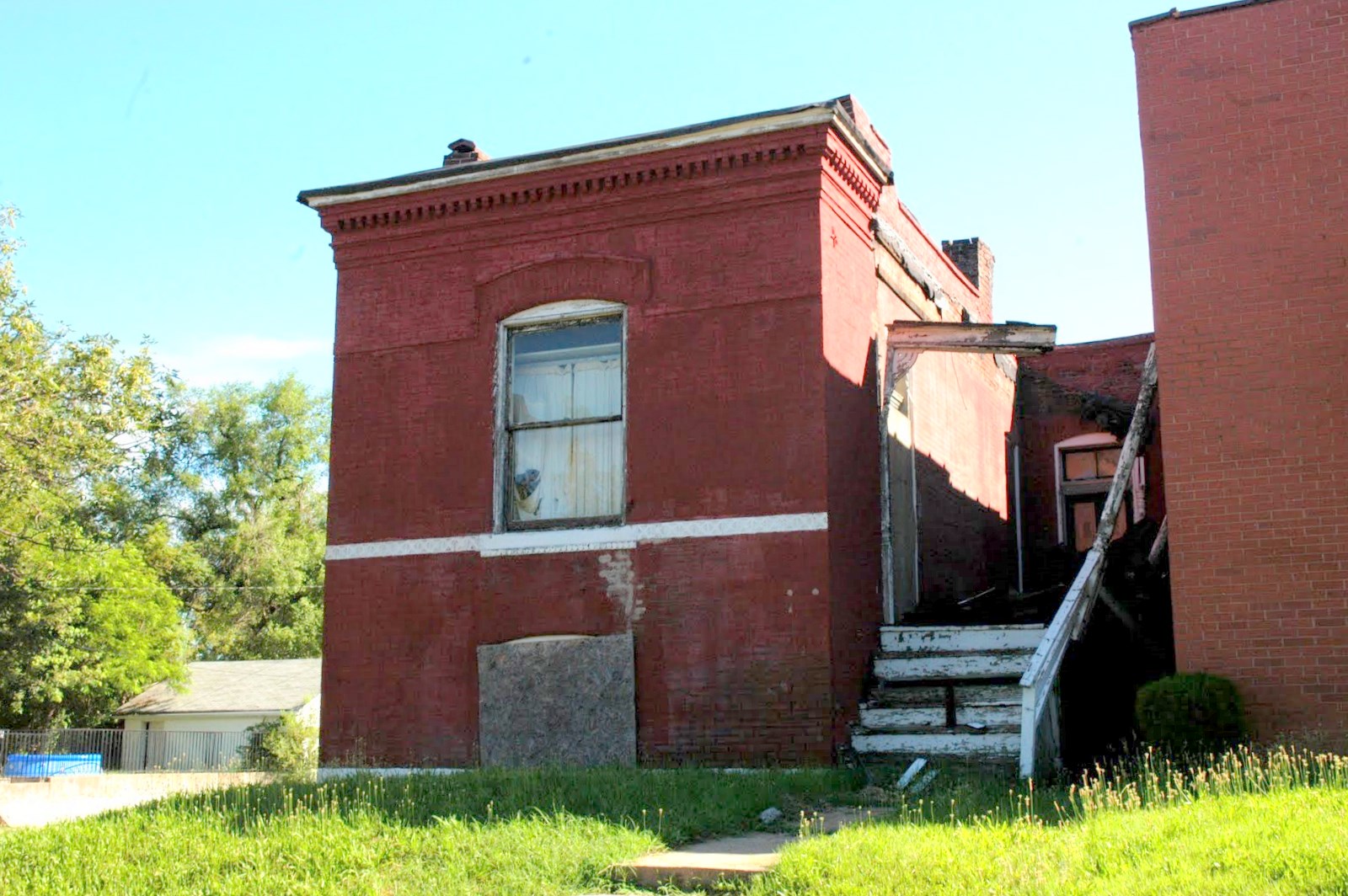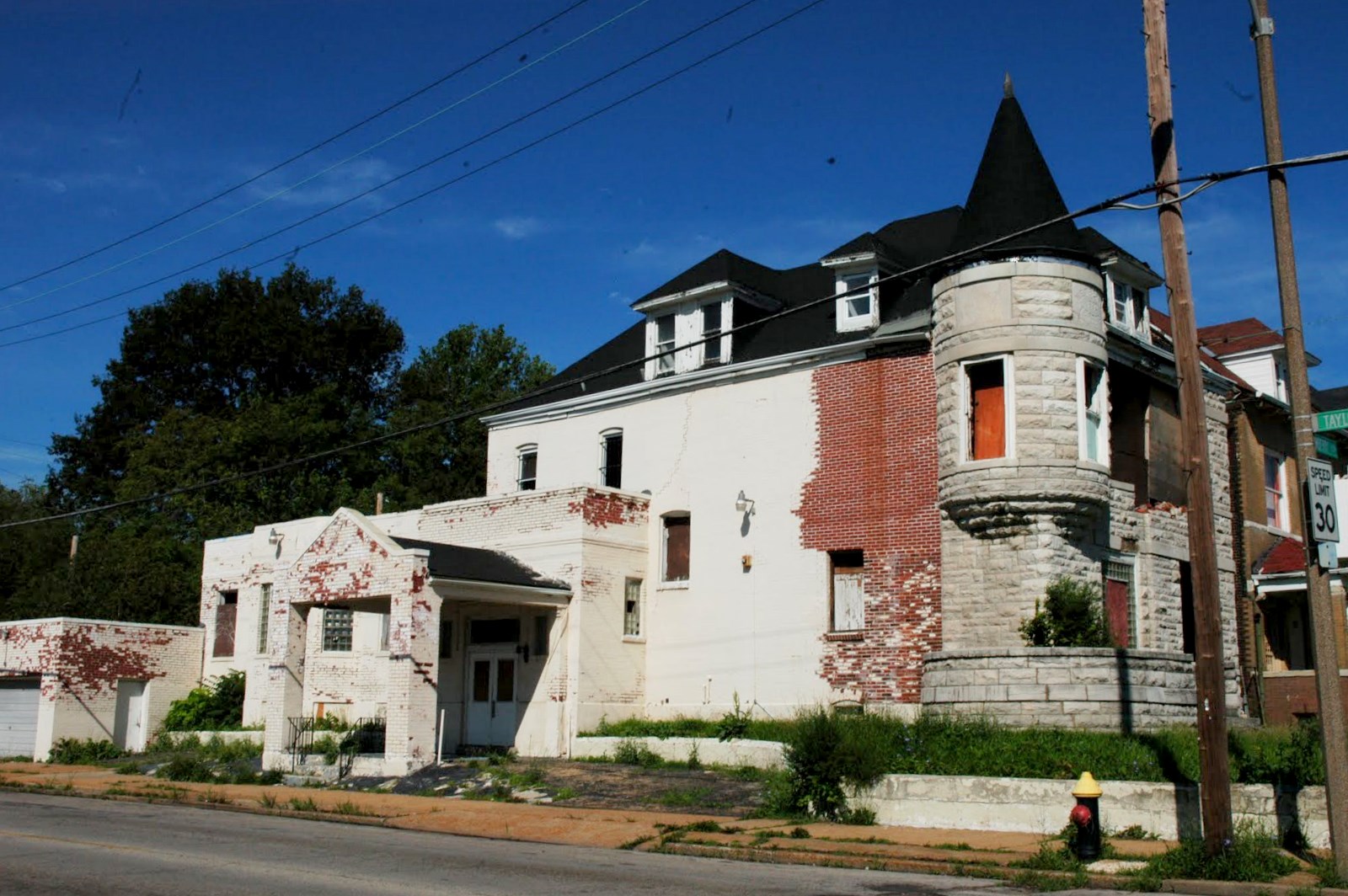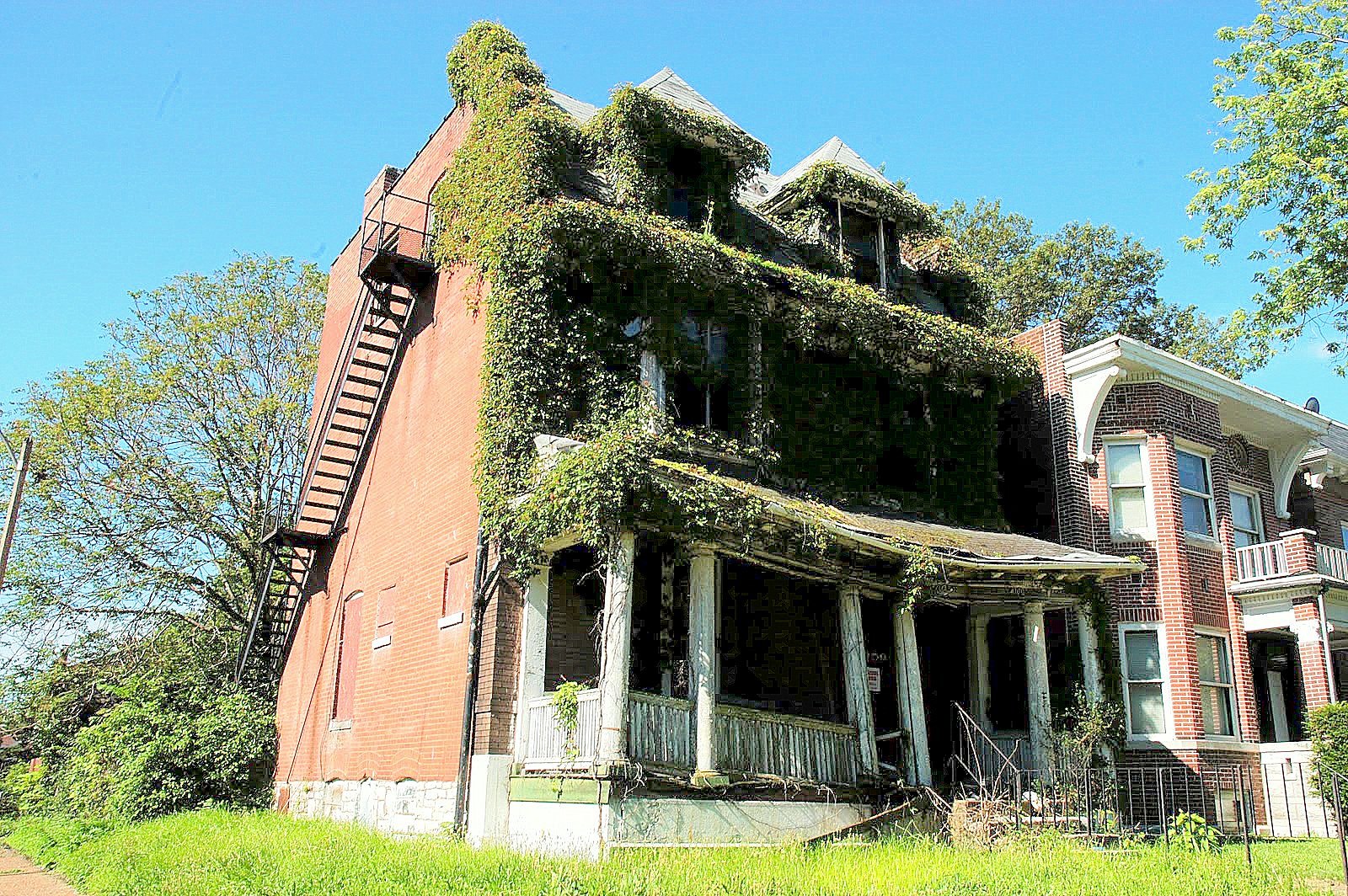 And of course contemporary infill: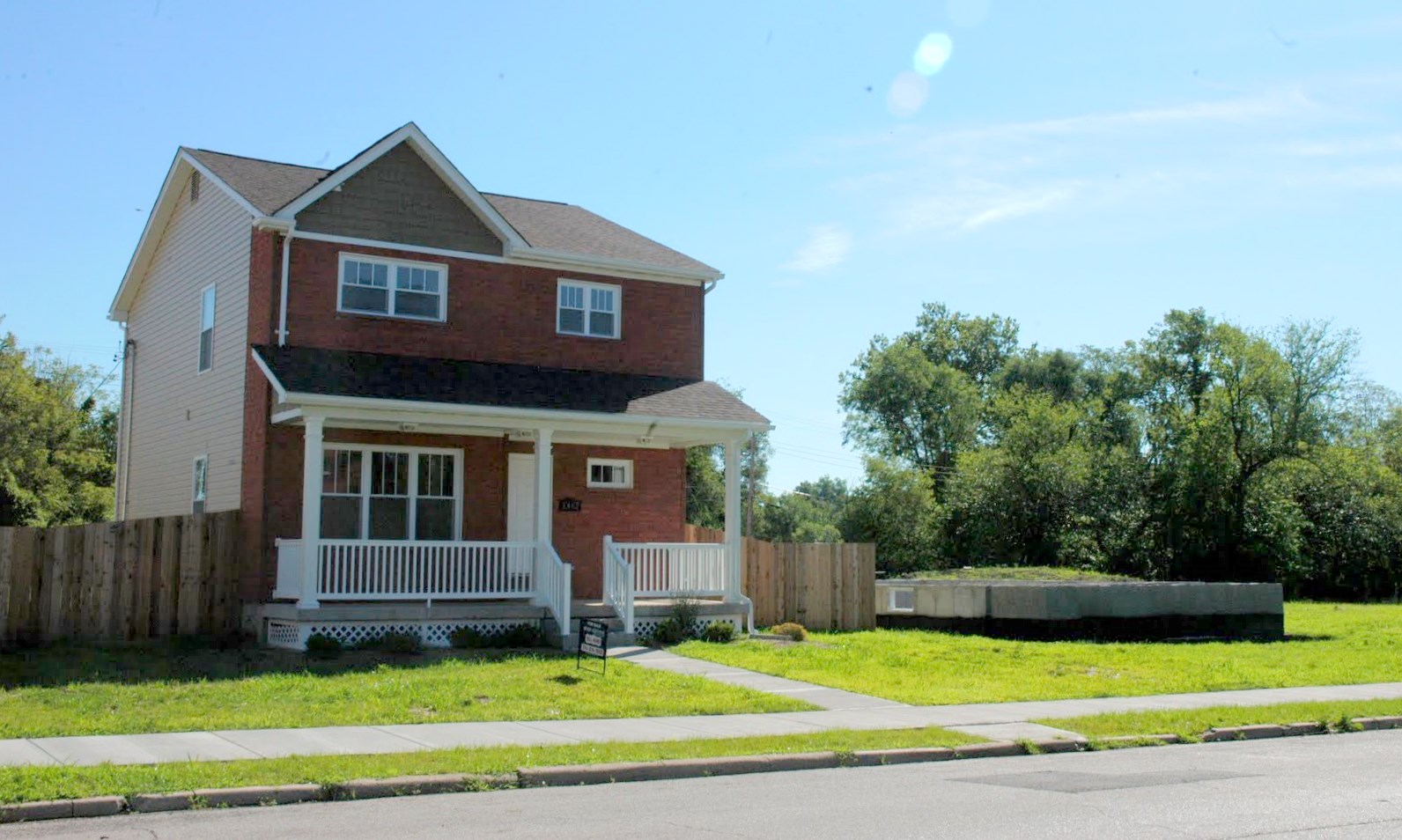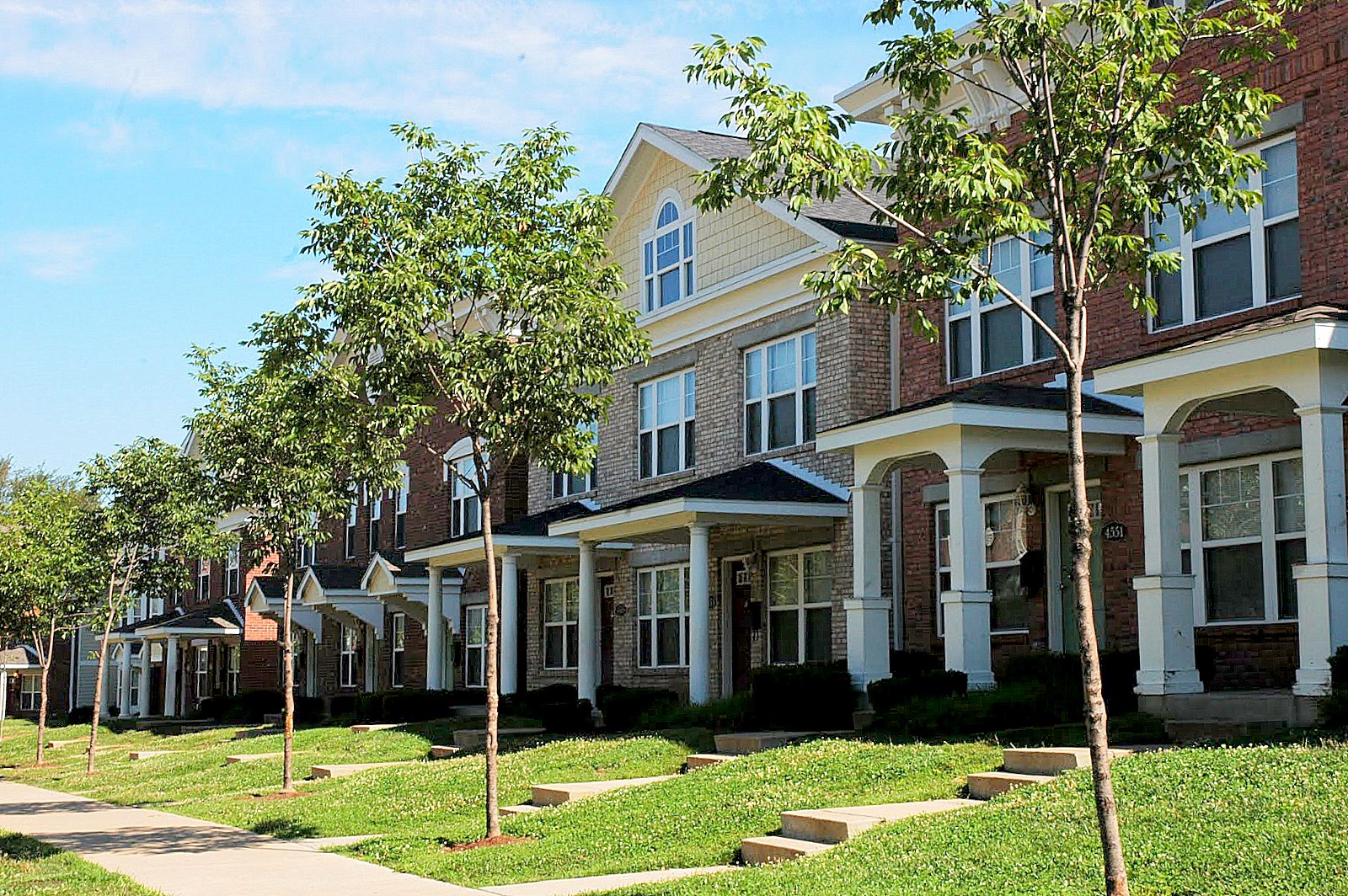 Delmar doesn't look it's best through Lewis Place, there are quite a few large parcels that have been cleared and remain fallow fields; there are some cool homes remaining though: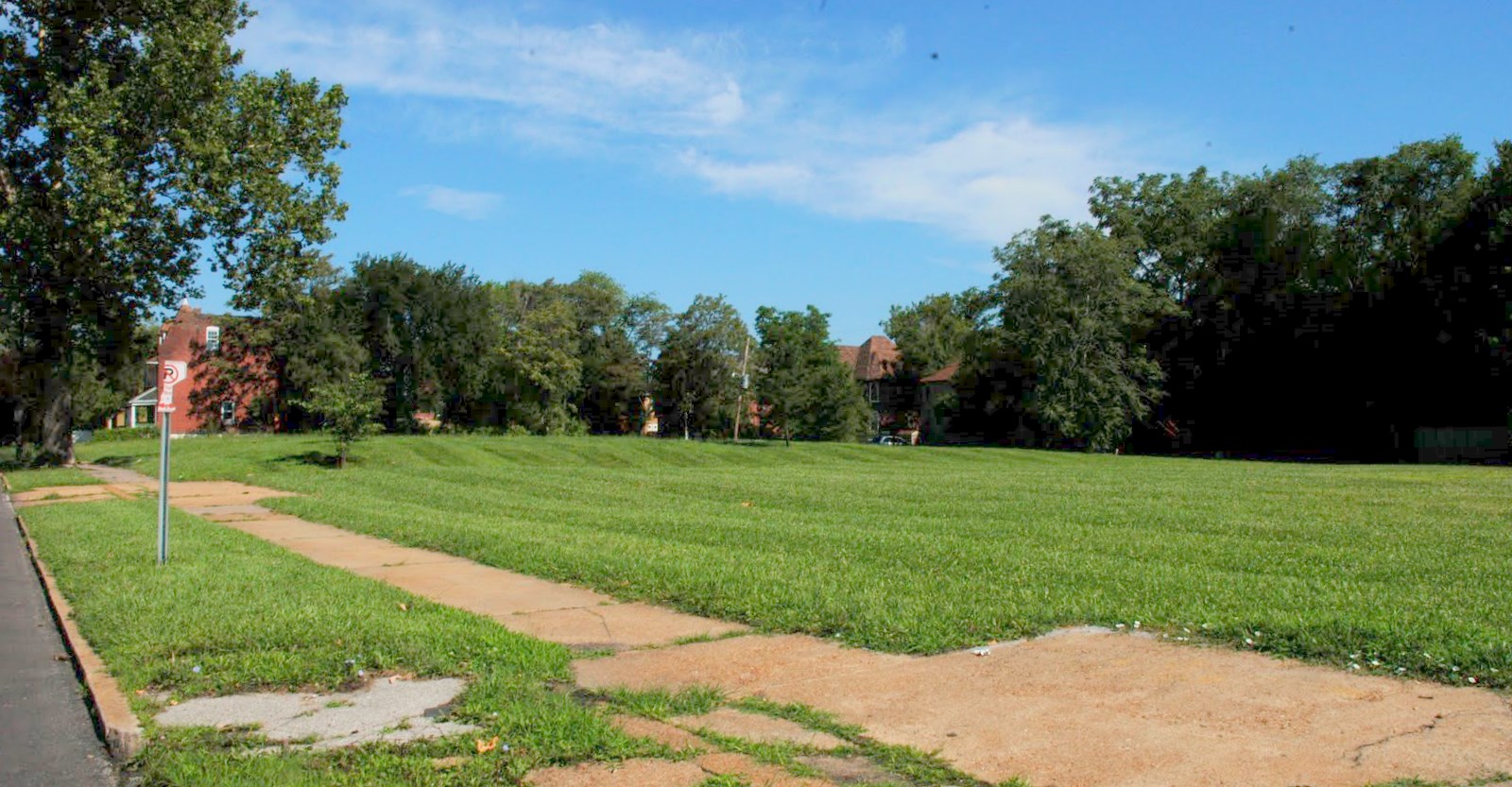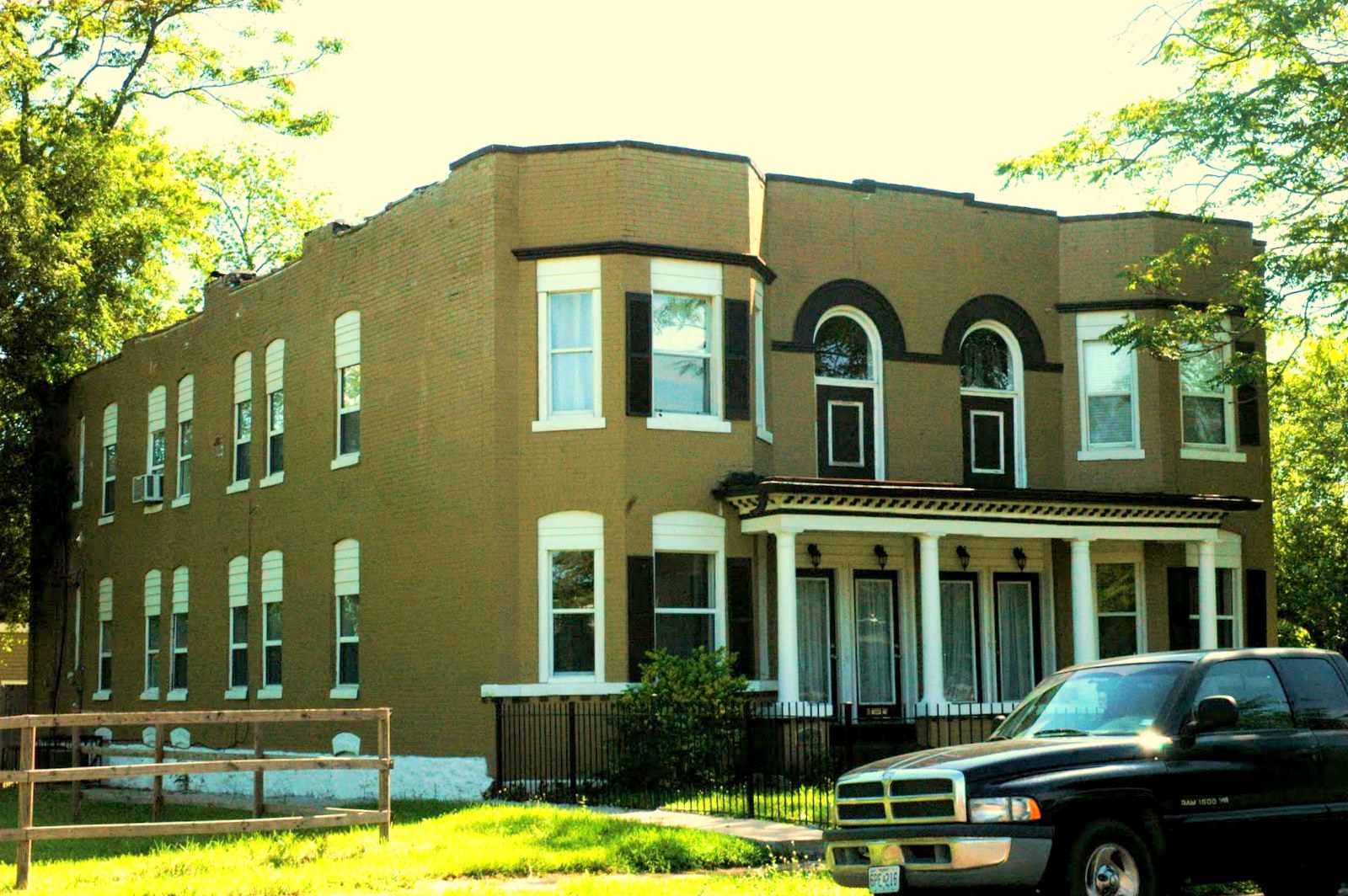 Ranken Technical College, an essential institution in the area for nearly 100 years, has a big presence in Lewis Place: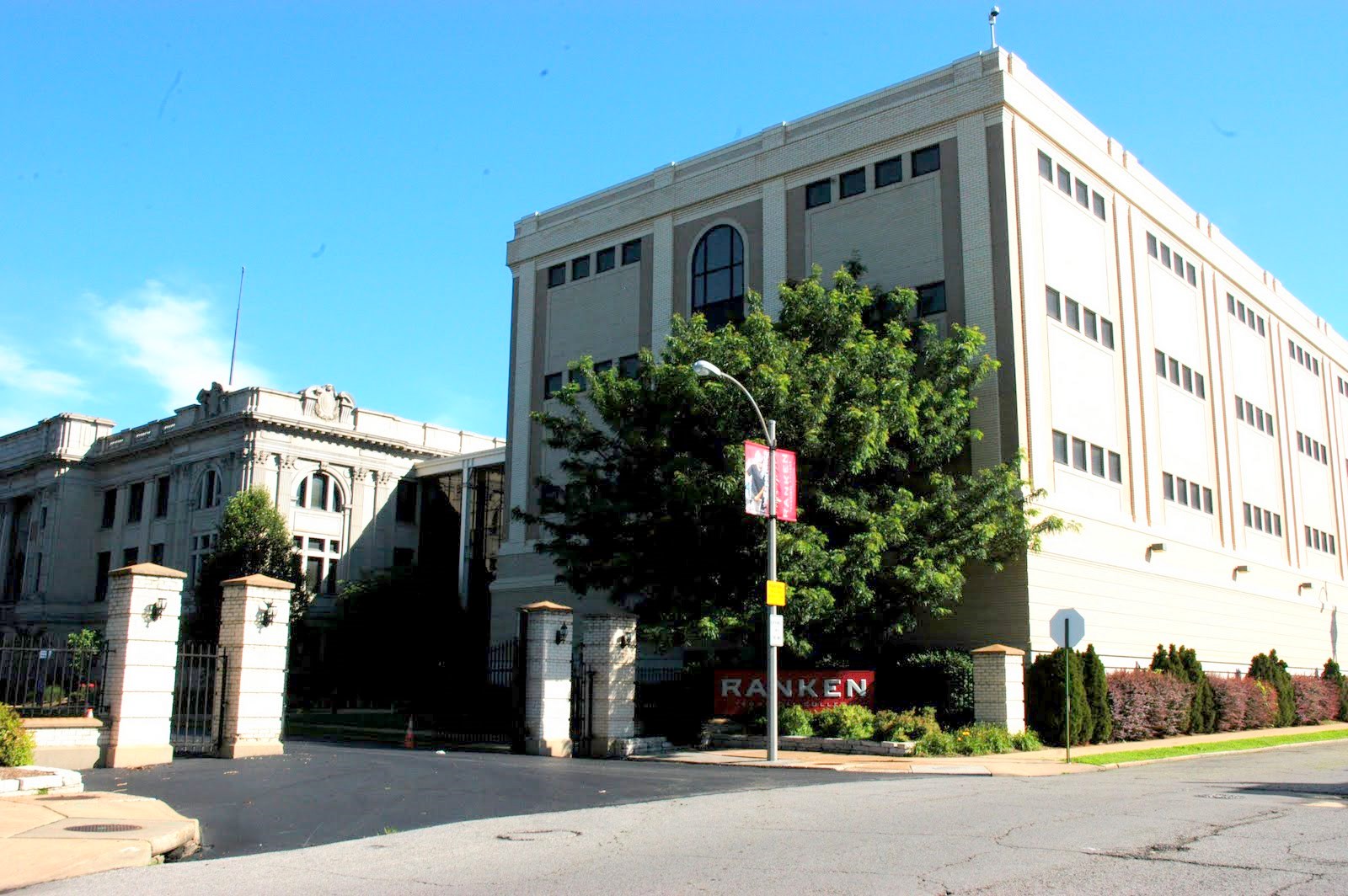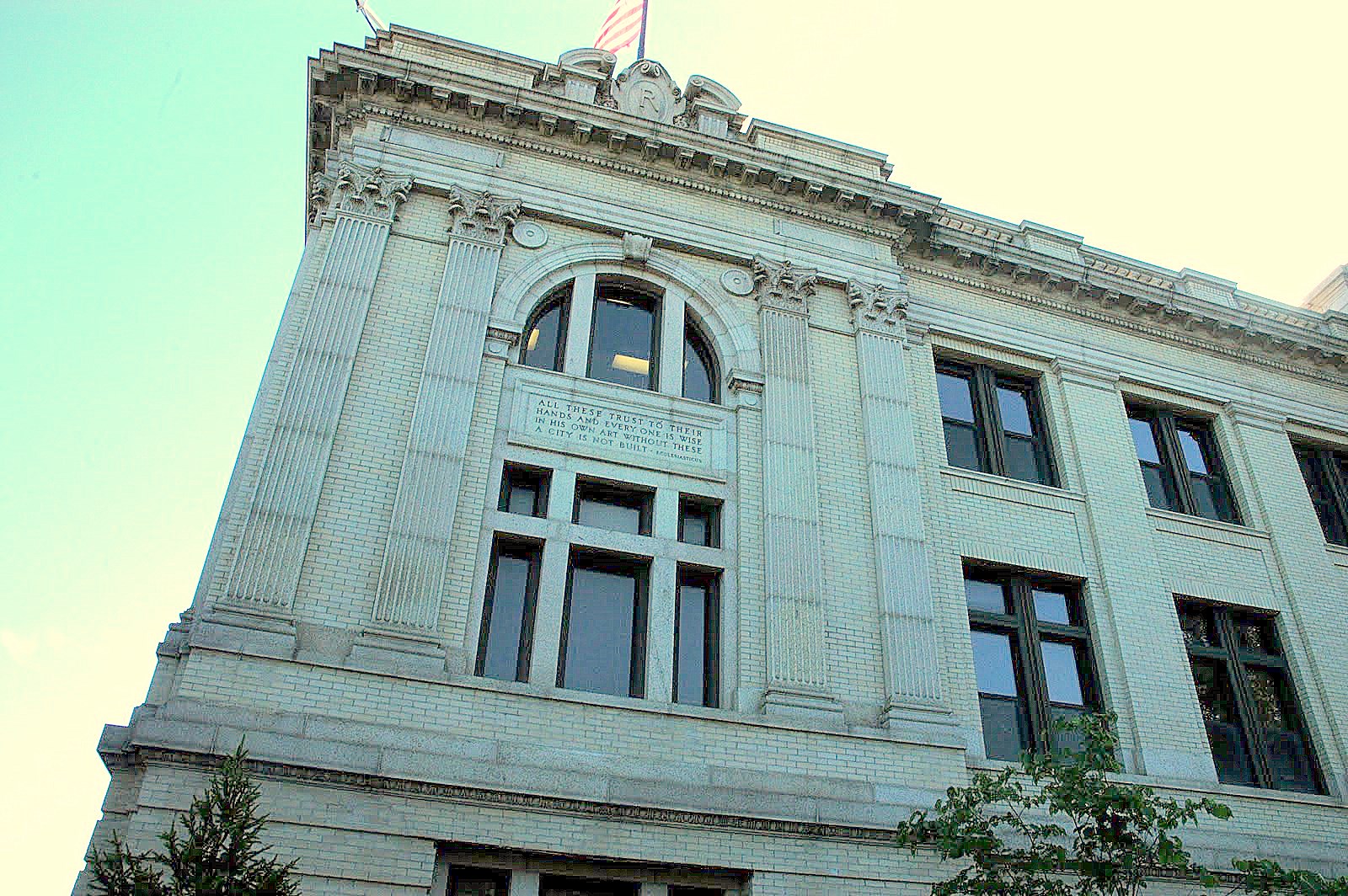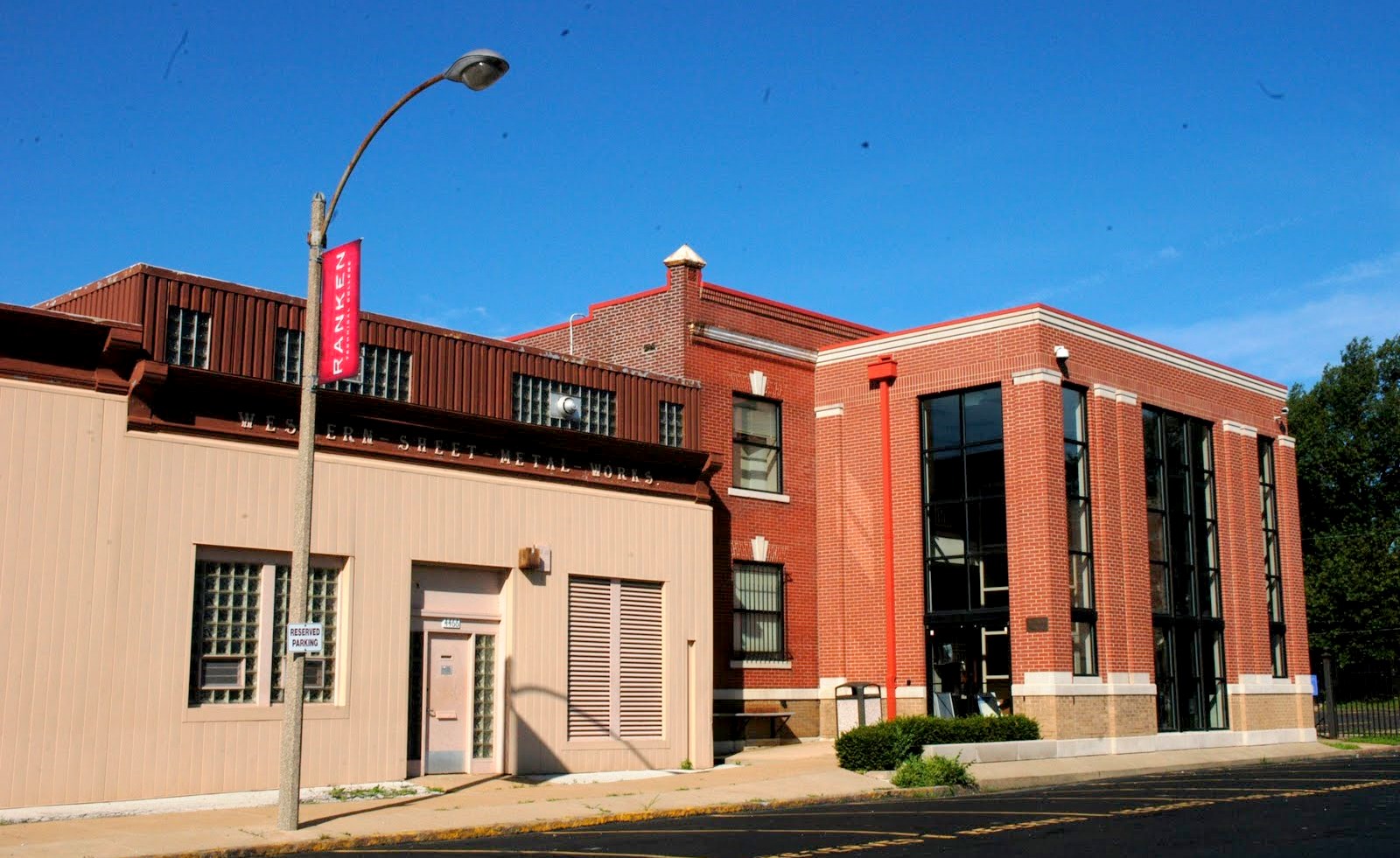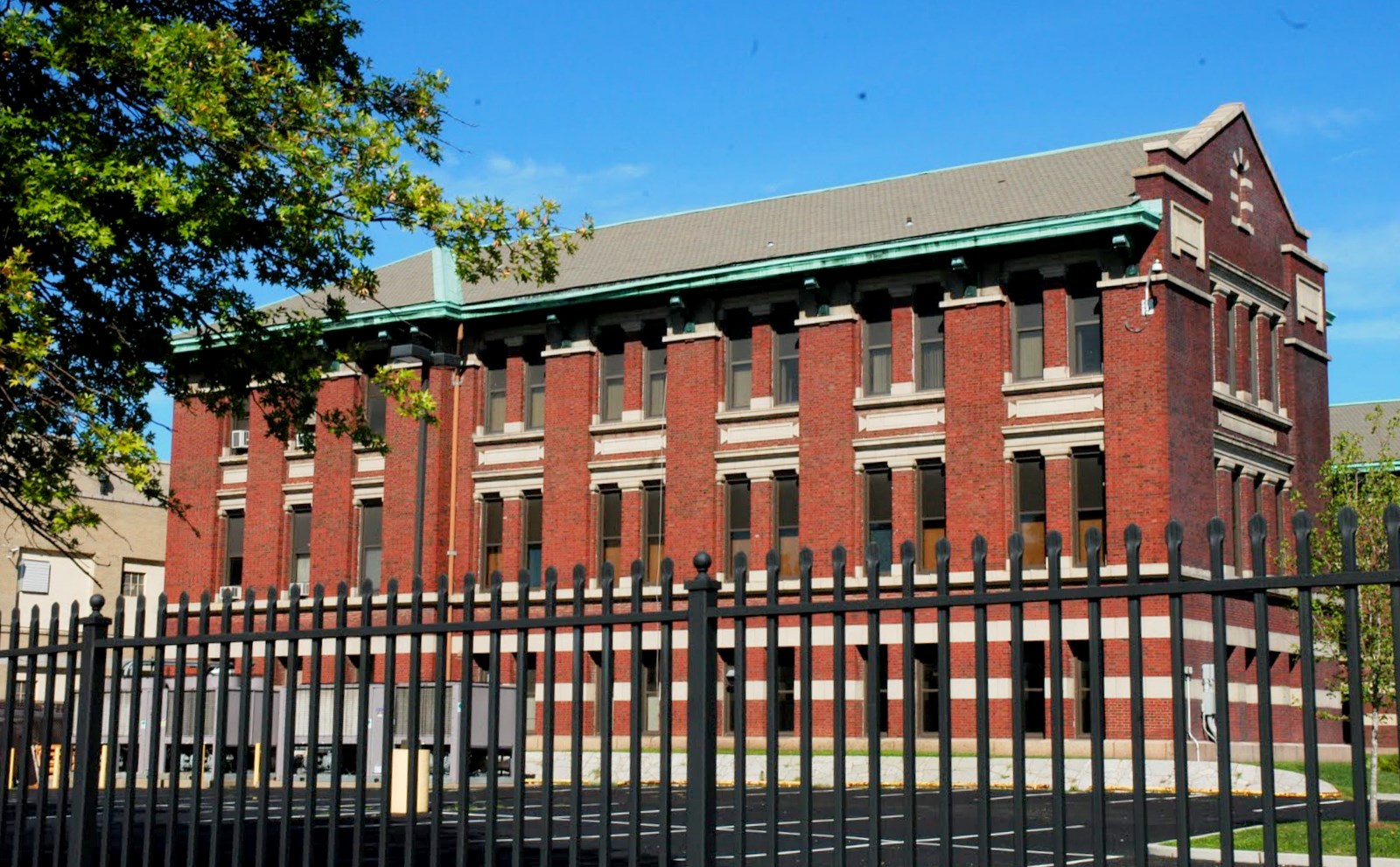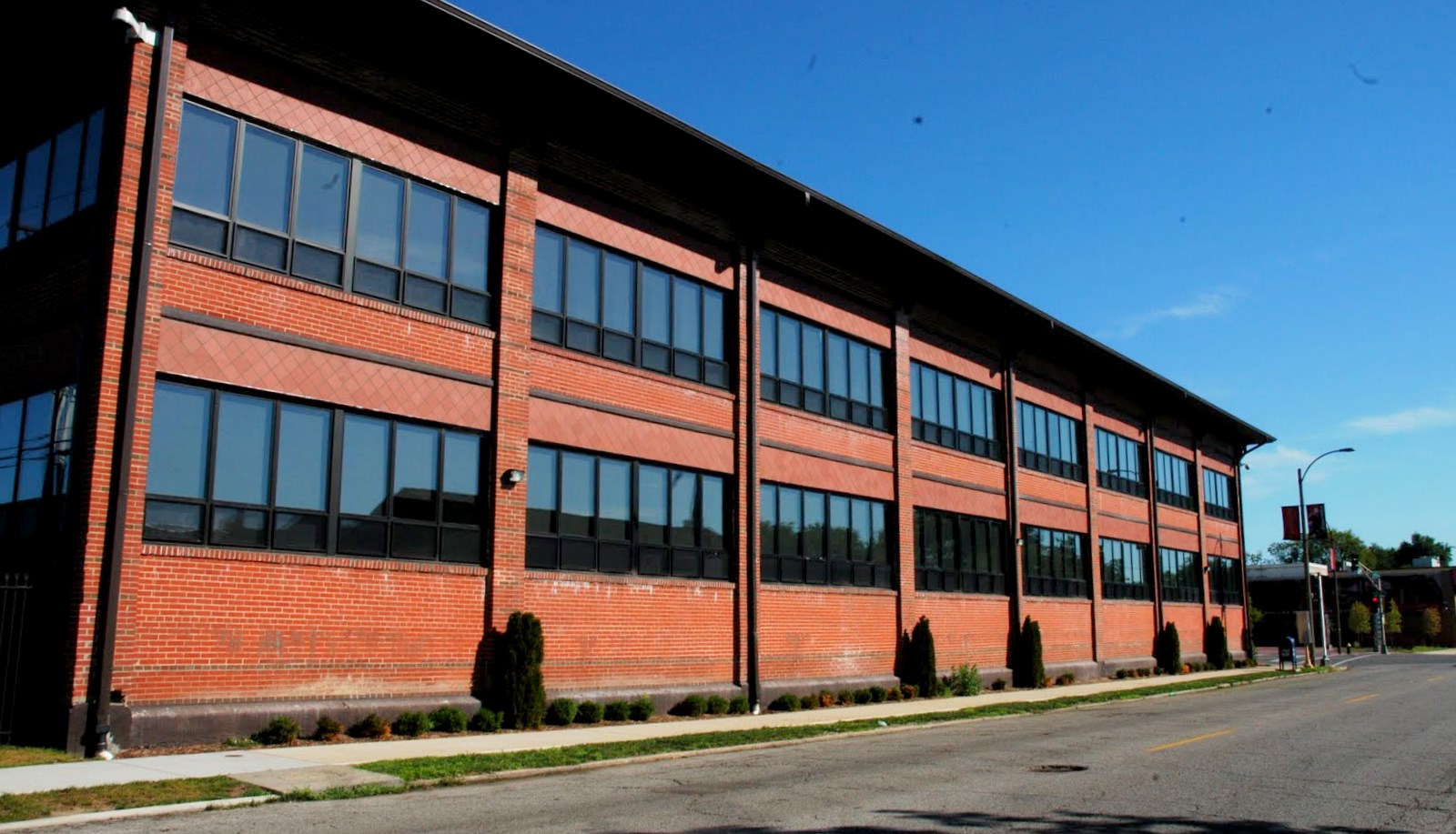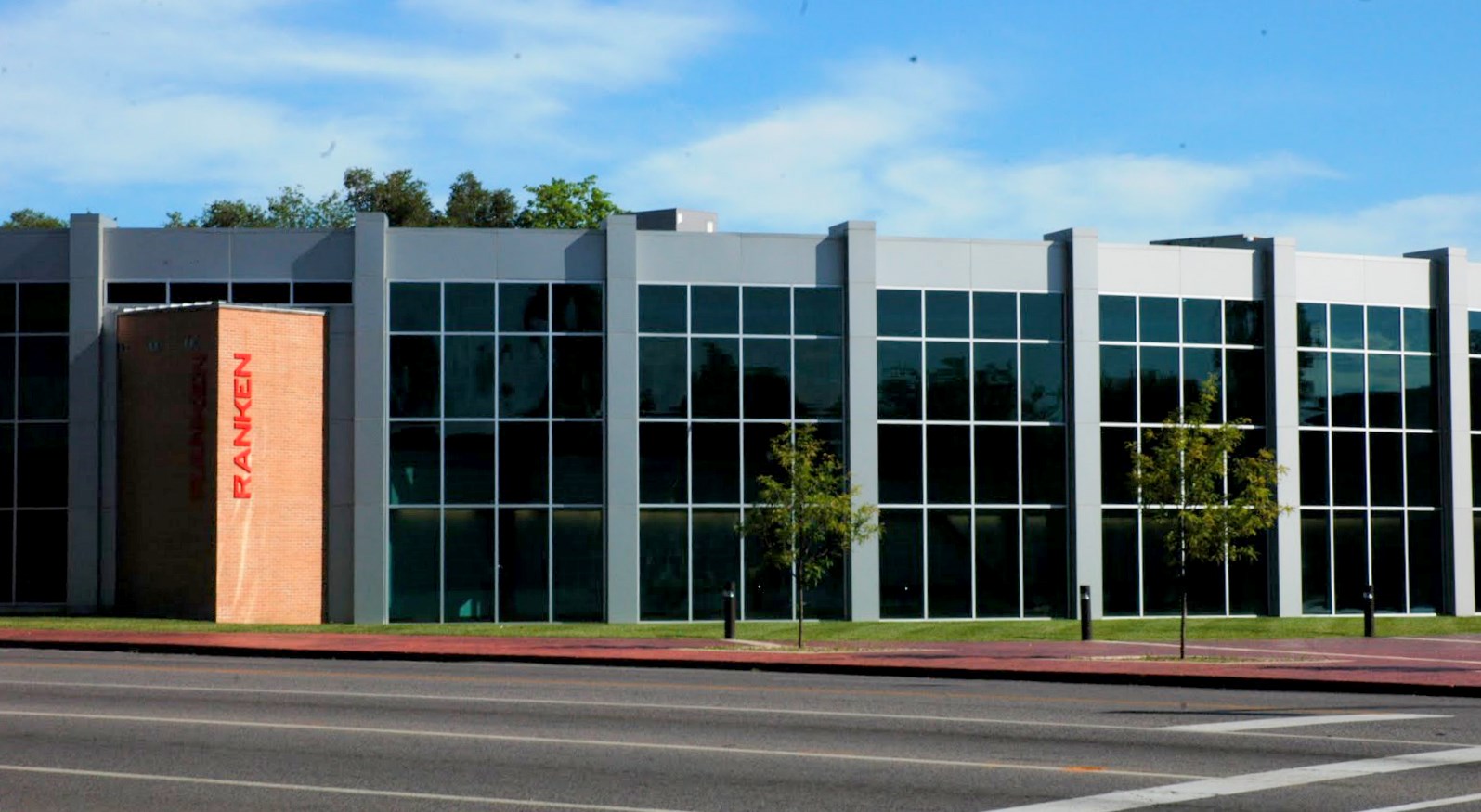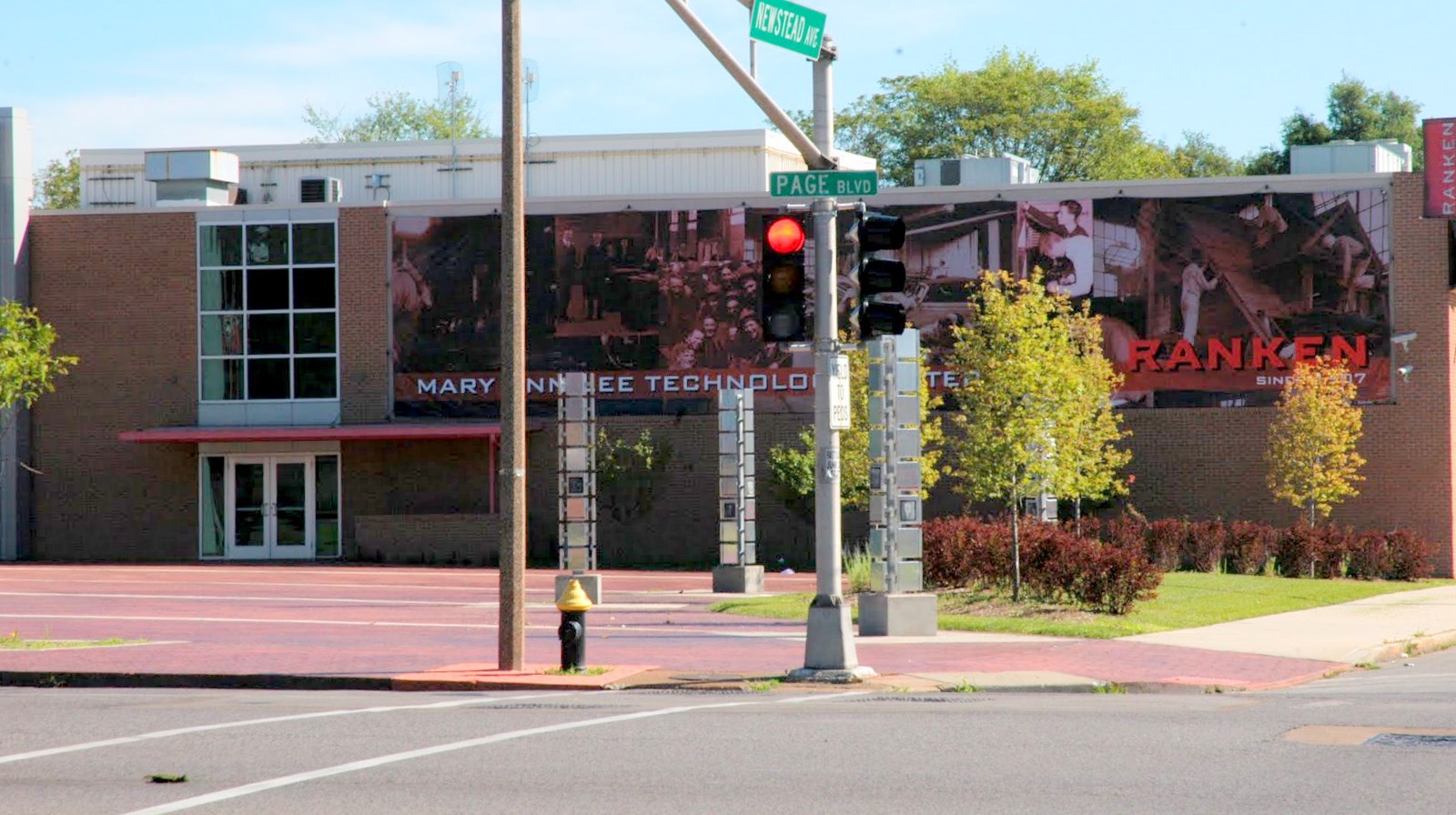 Here are some of the many businesses, current and long passed in Lewis Place: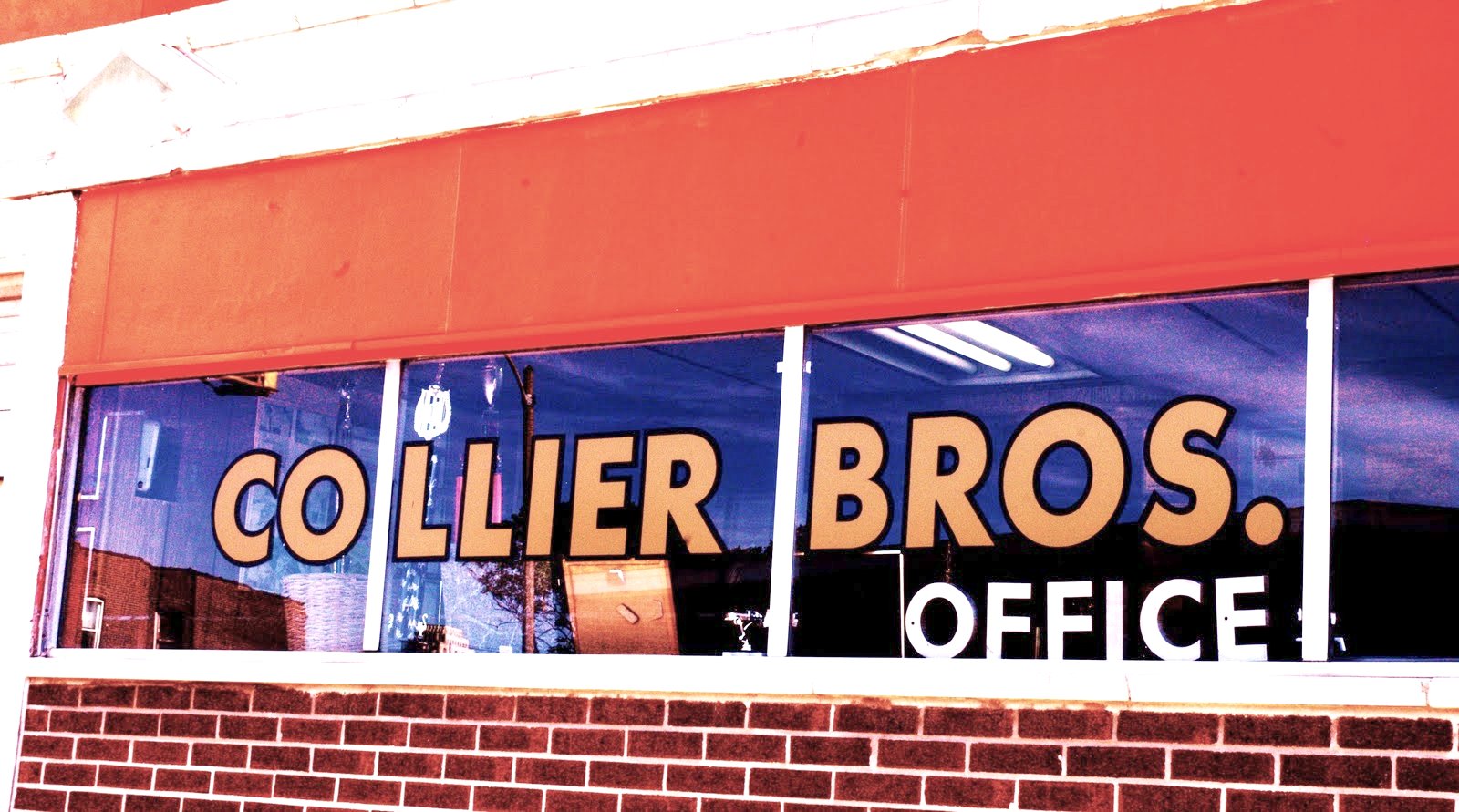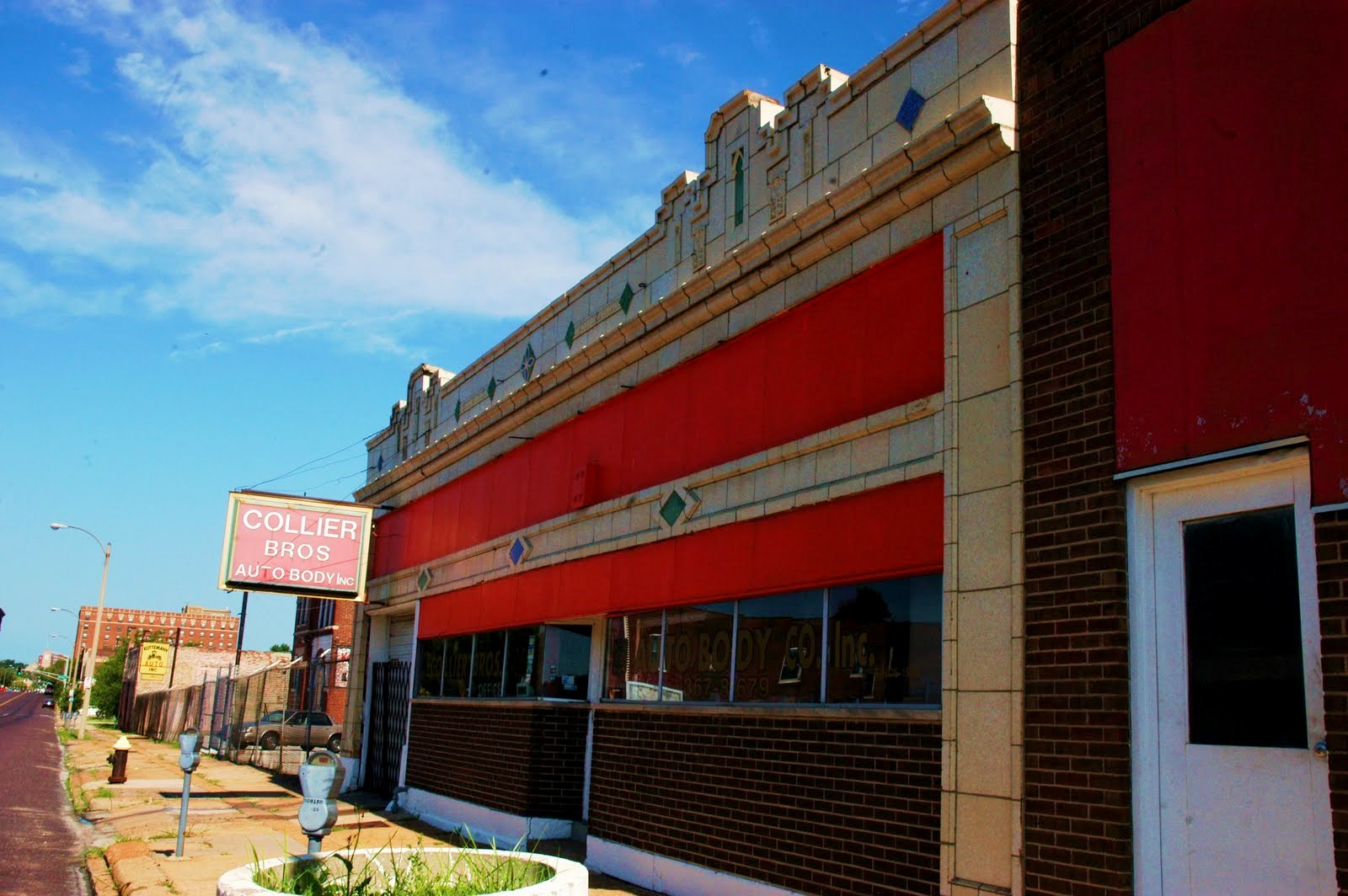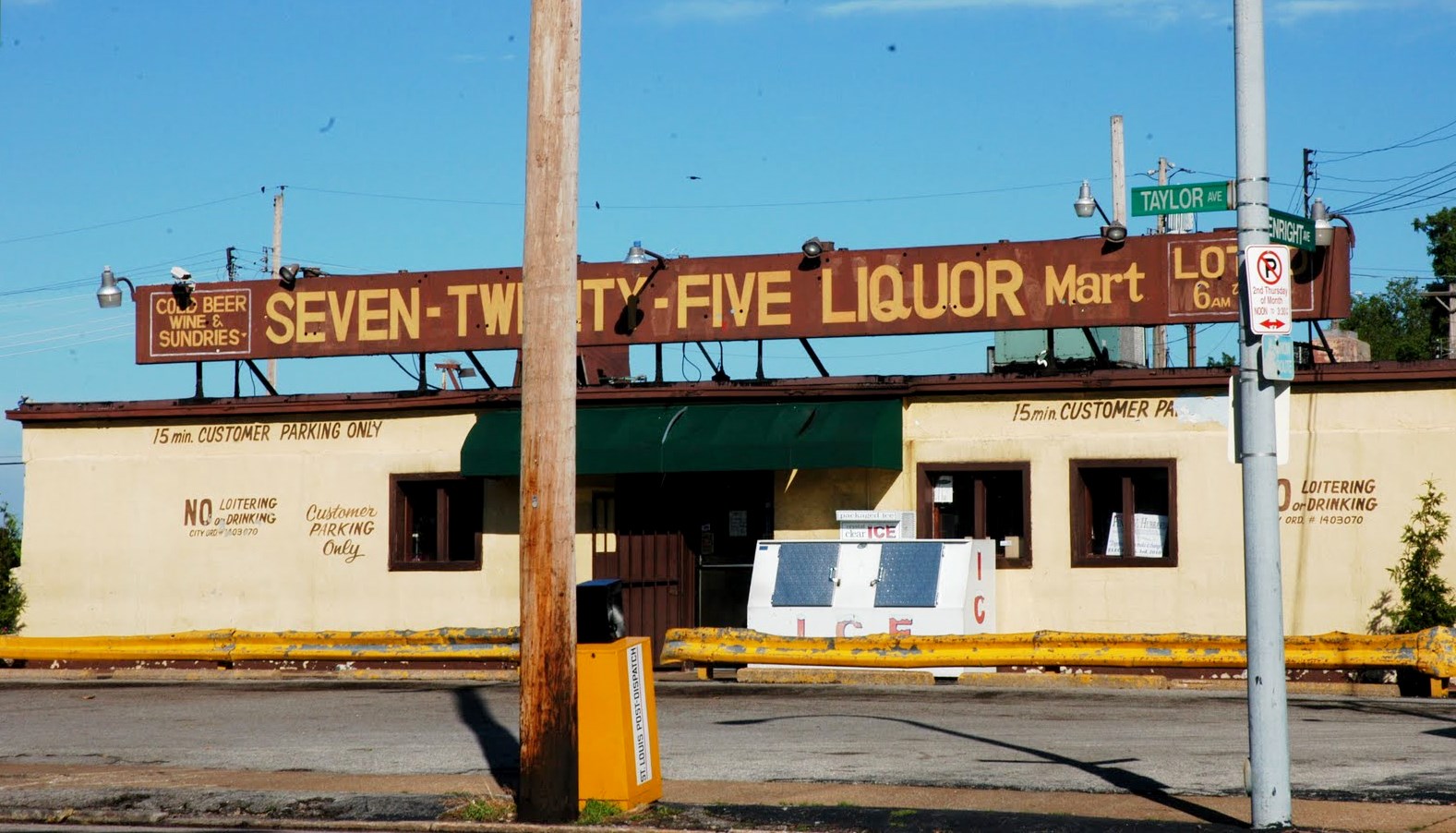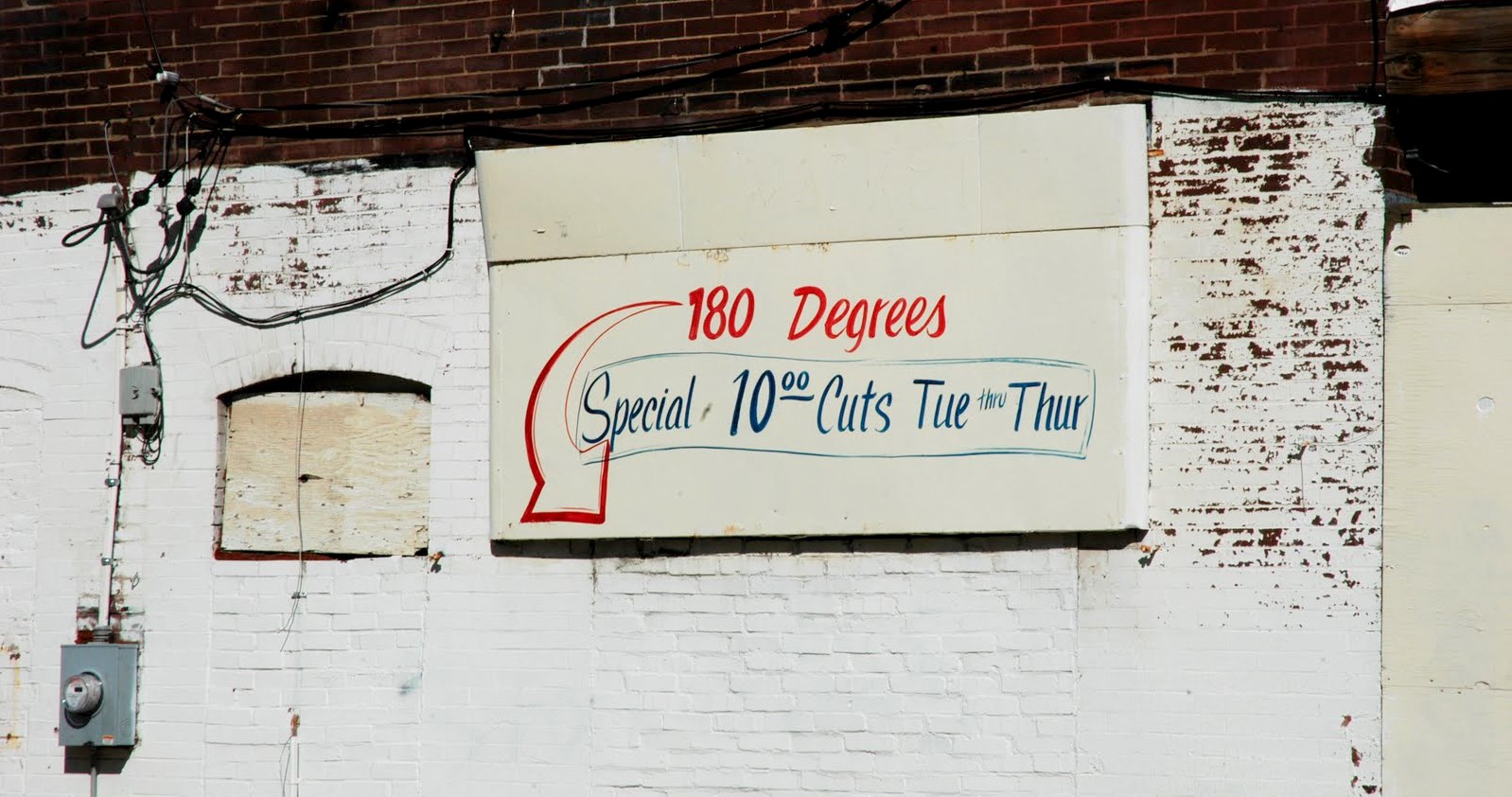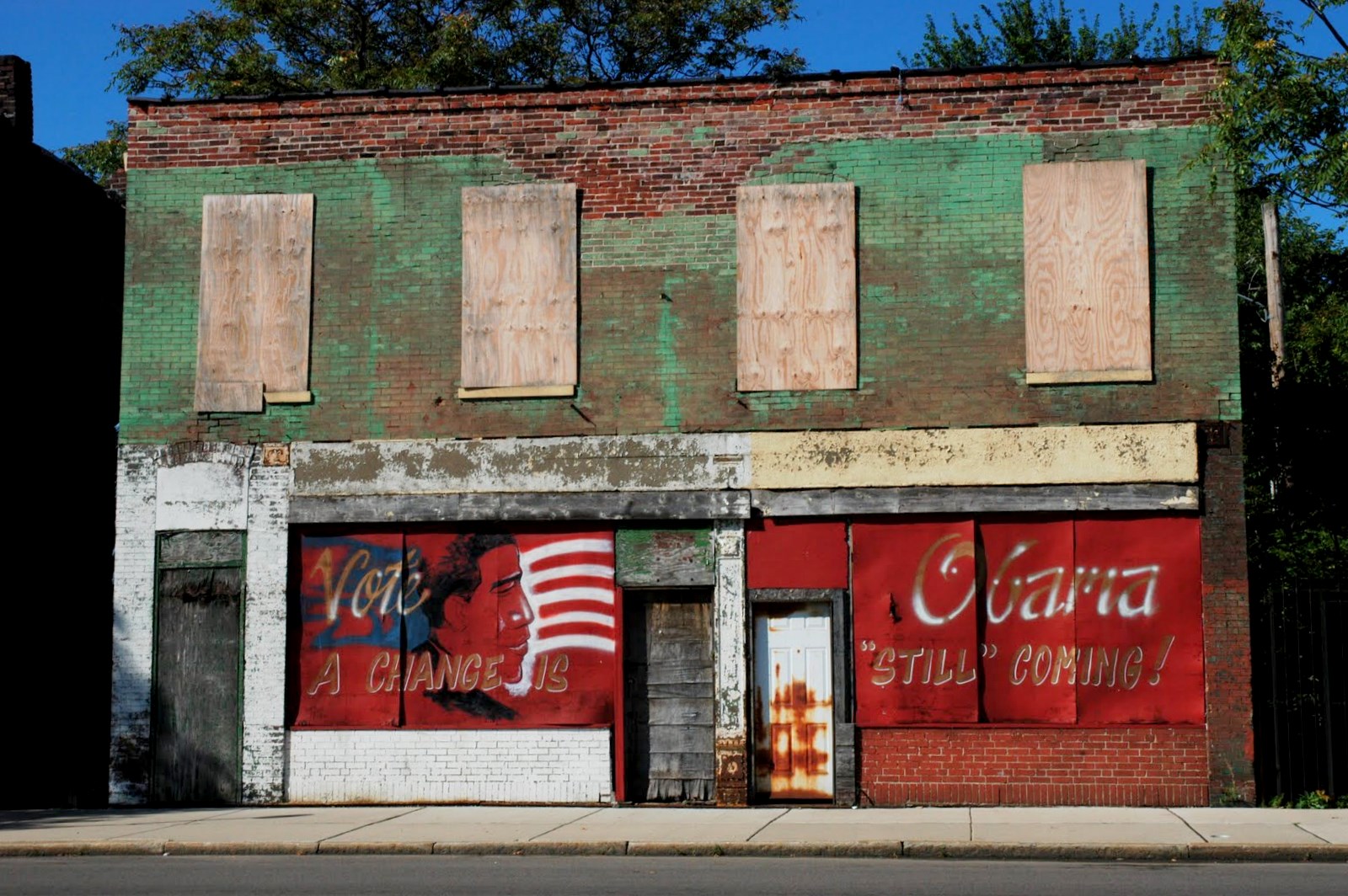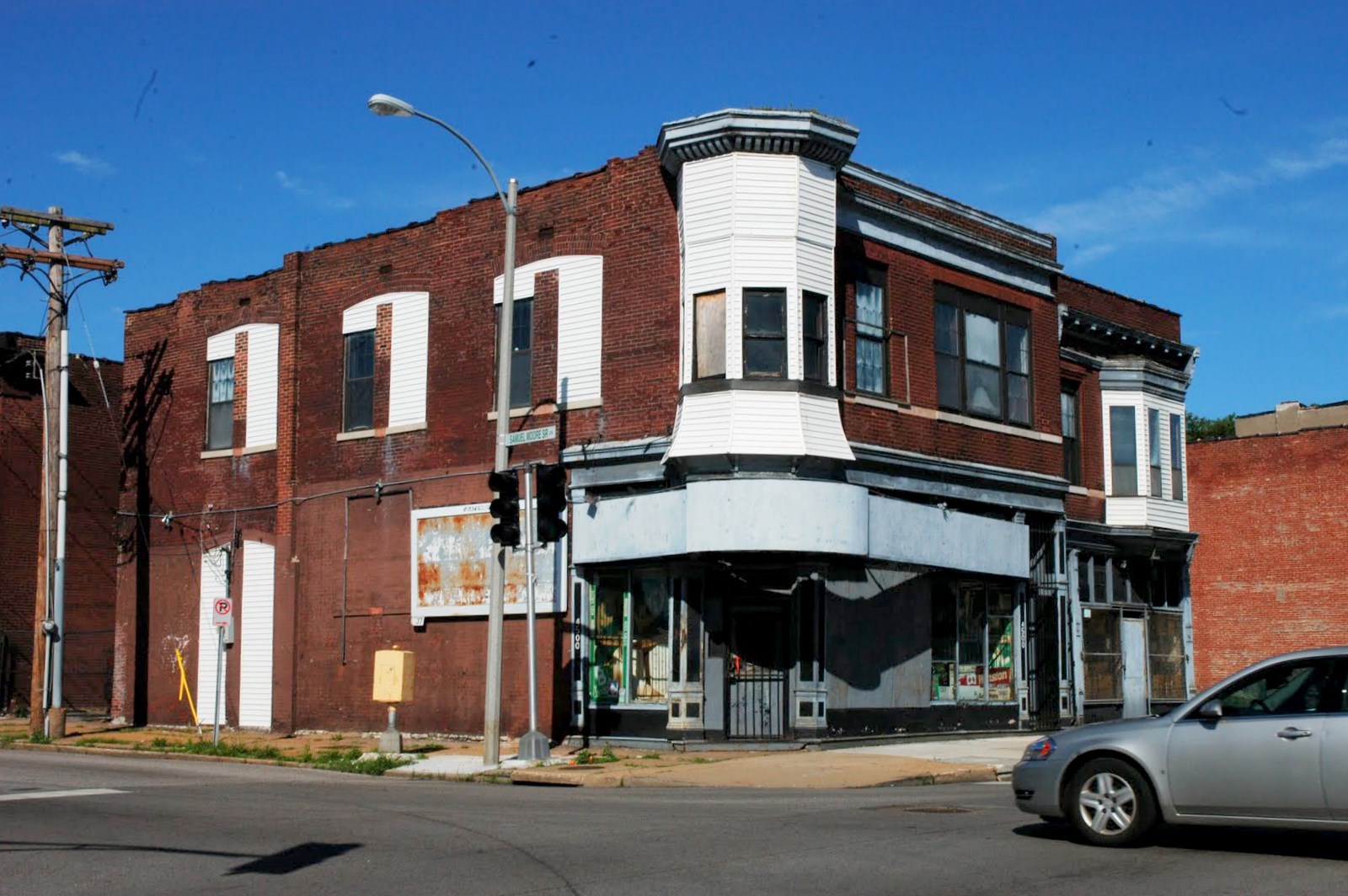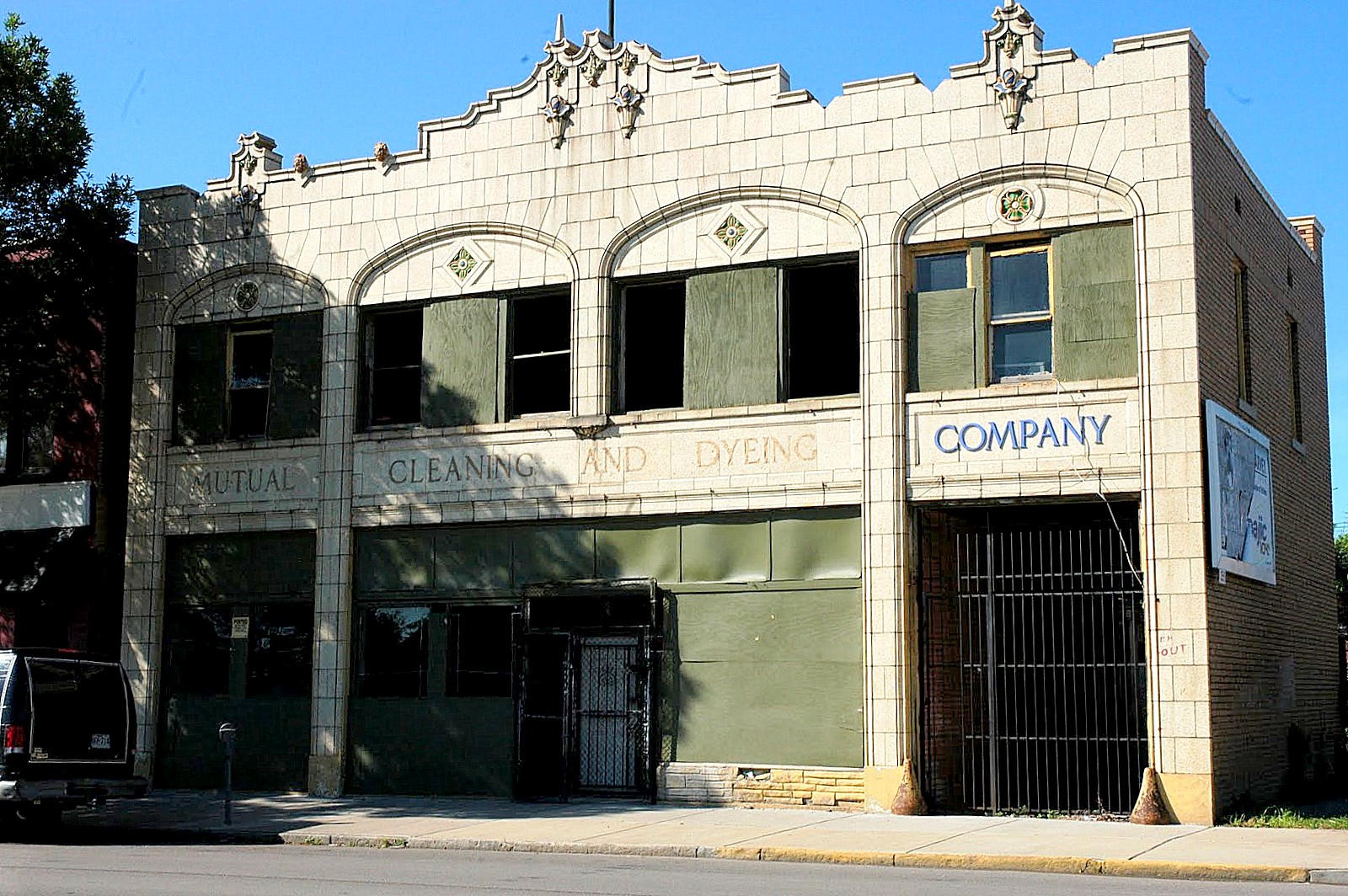 And a January 2011 photo from the Preservation Research Office: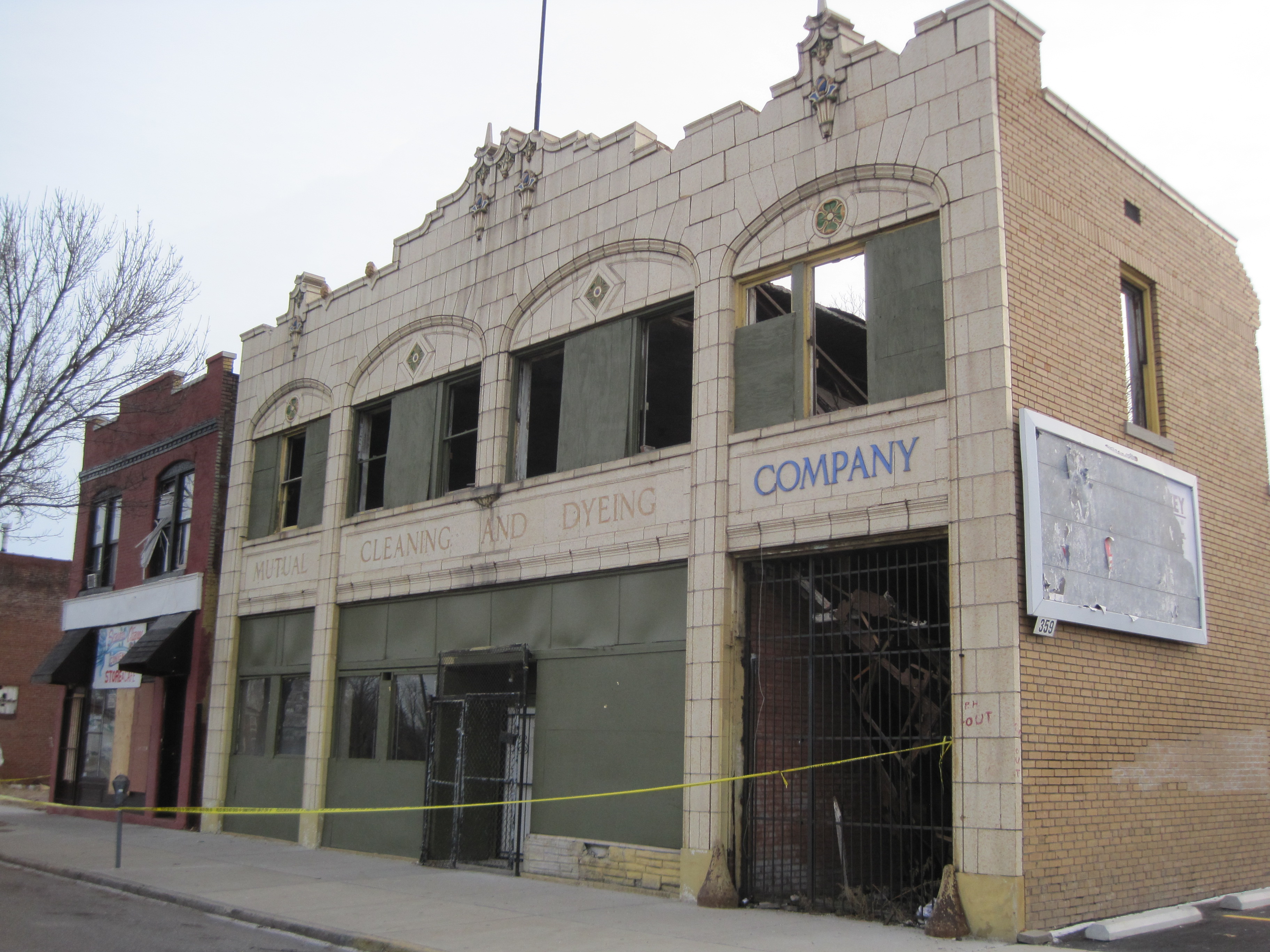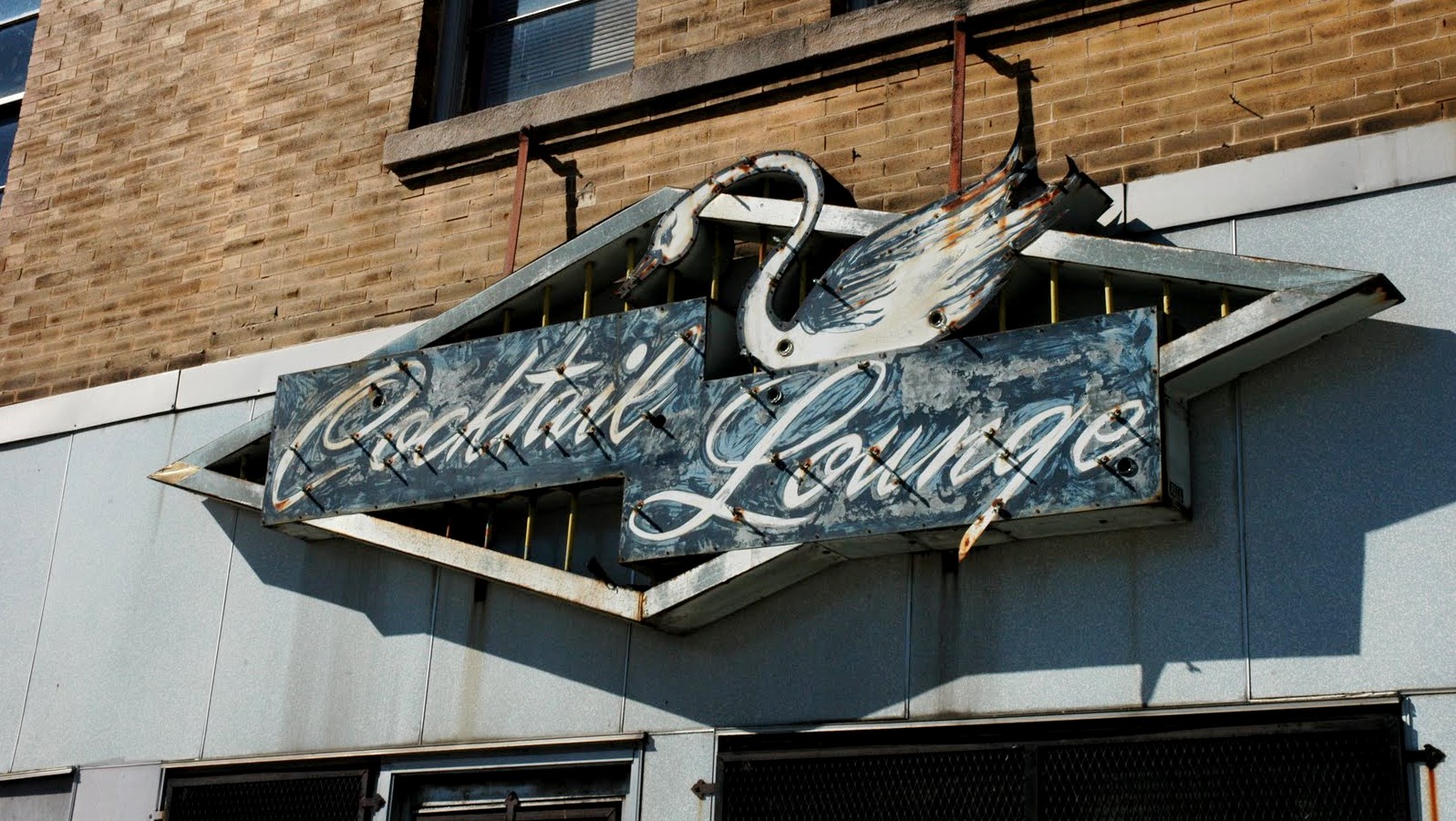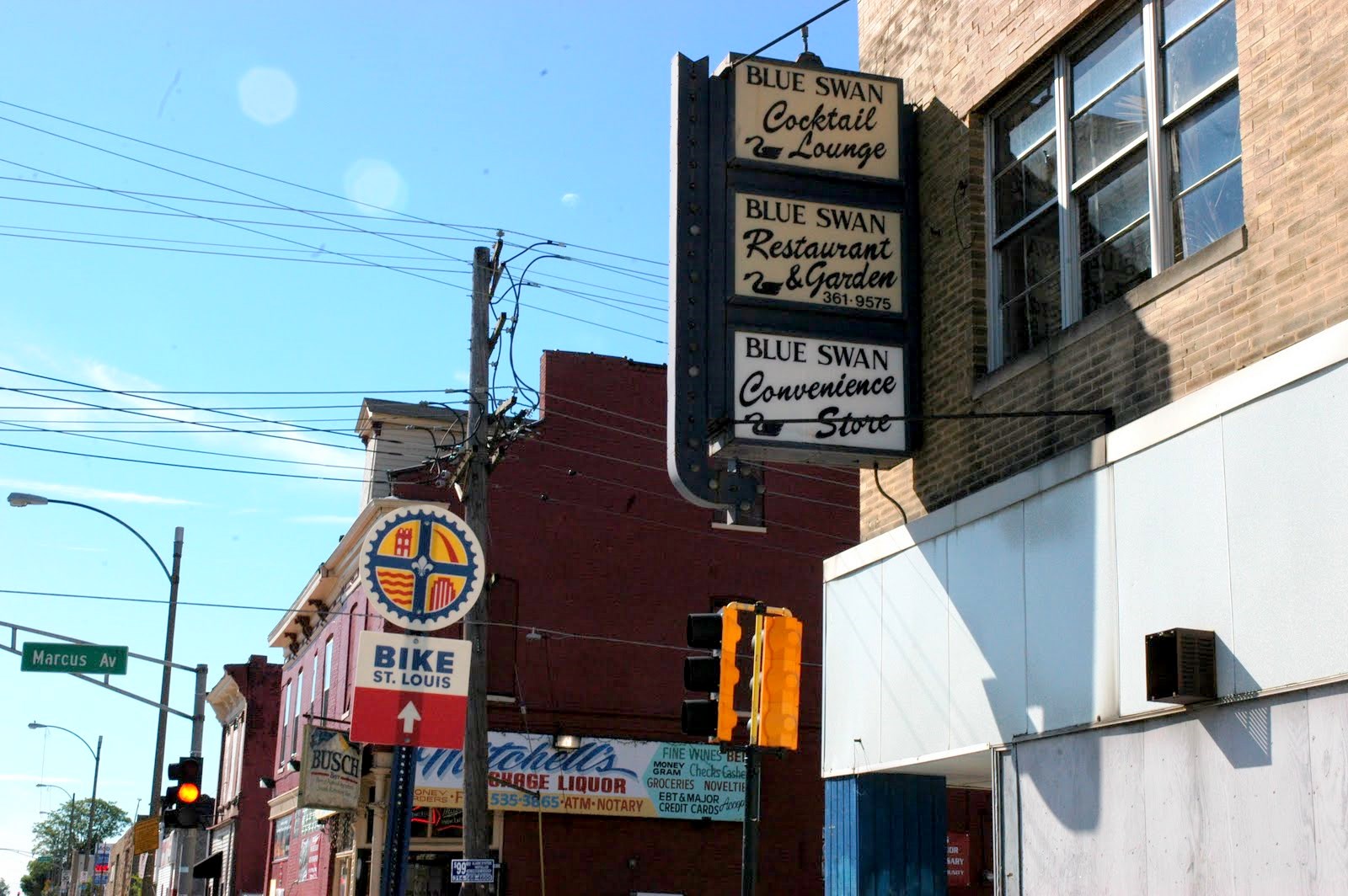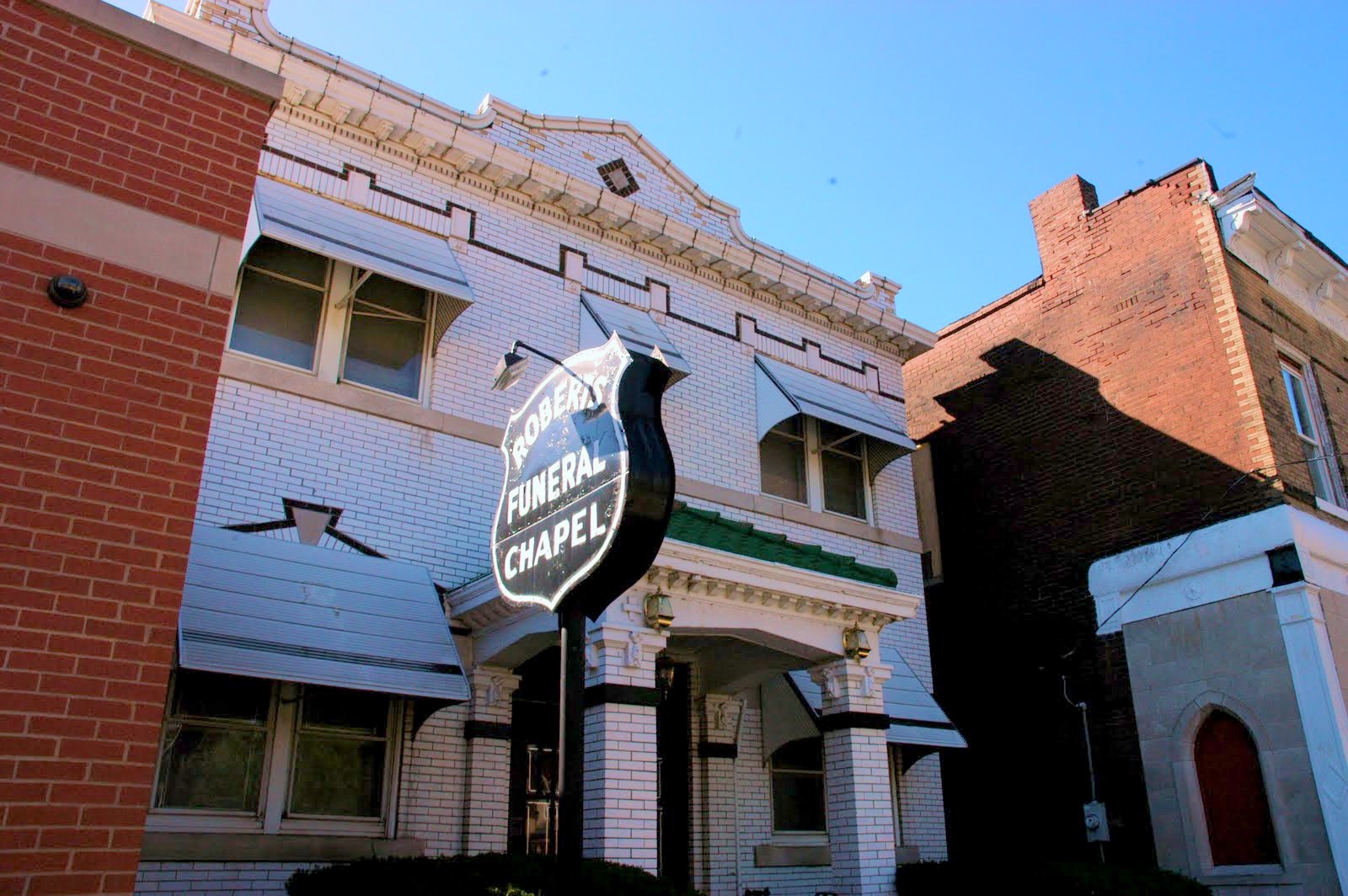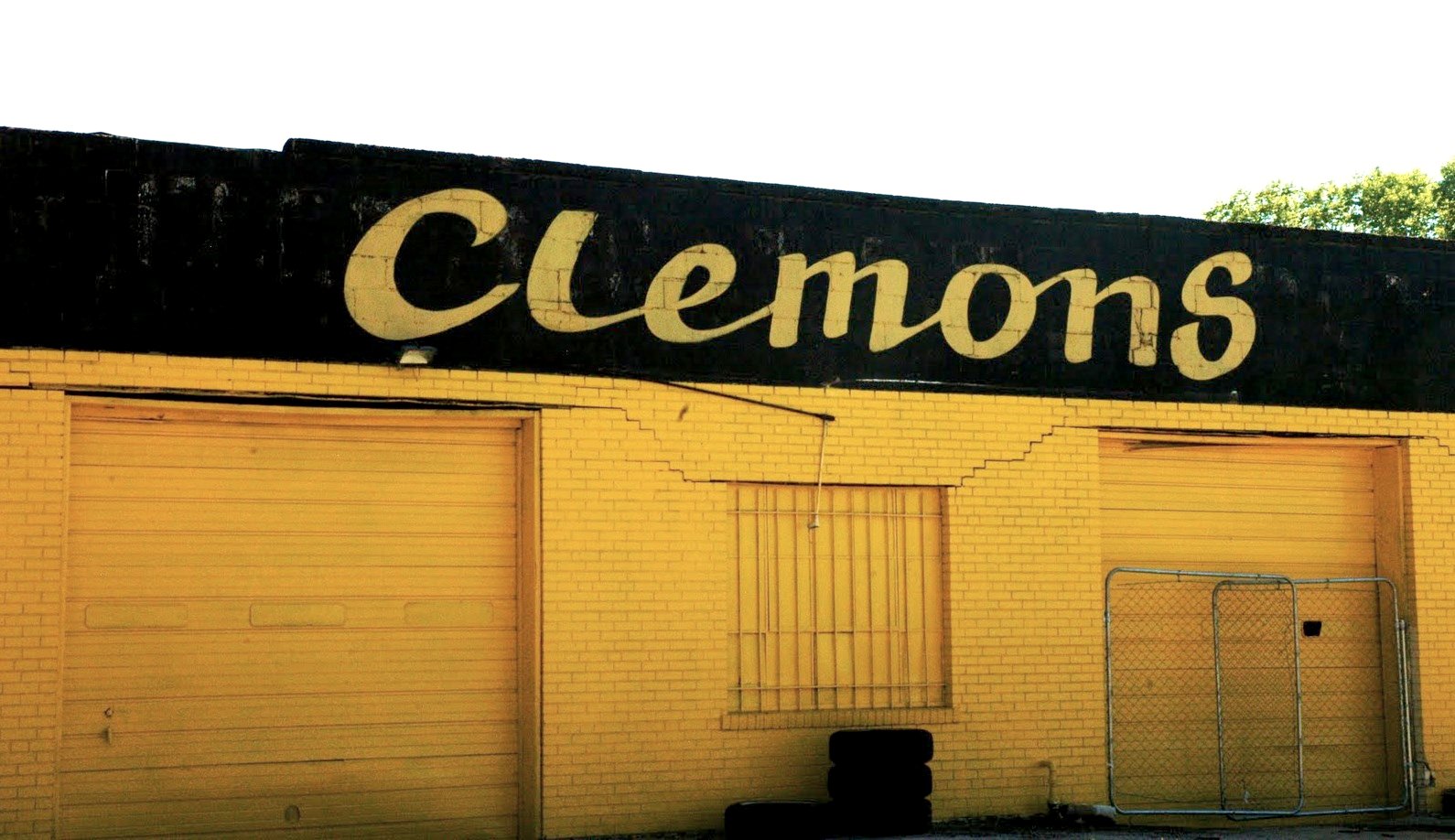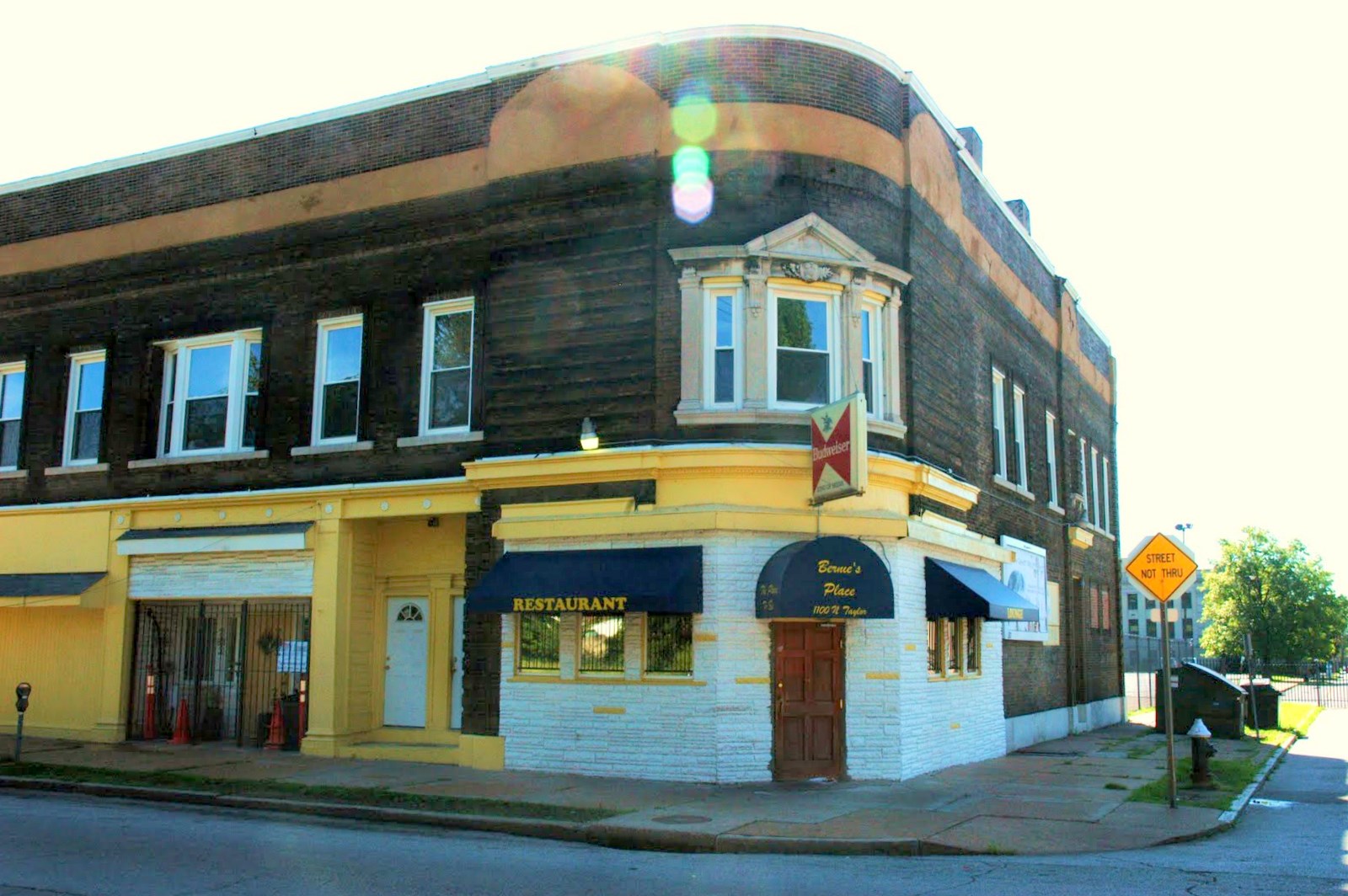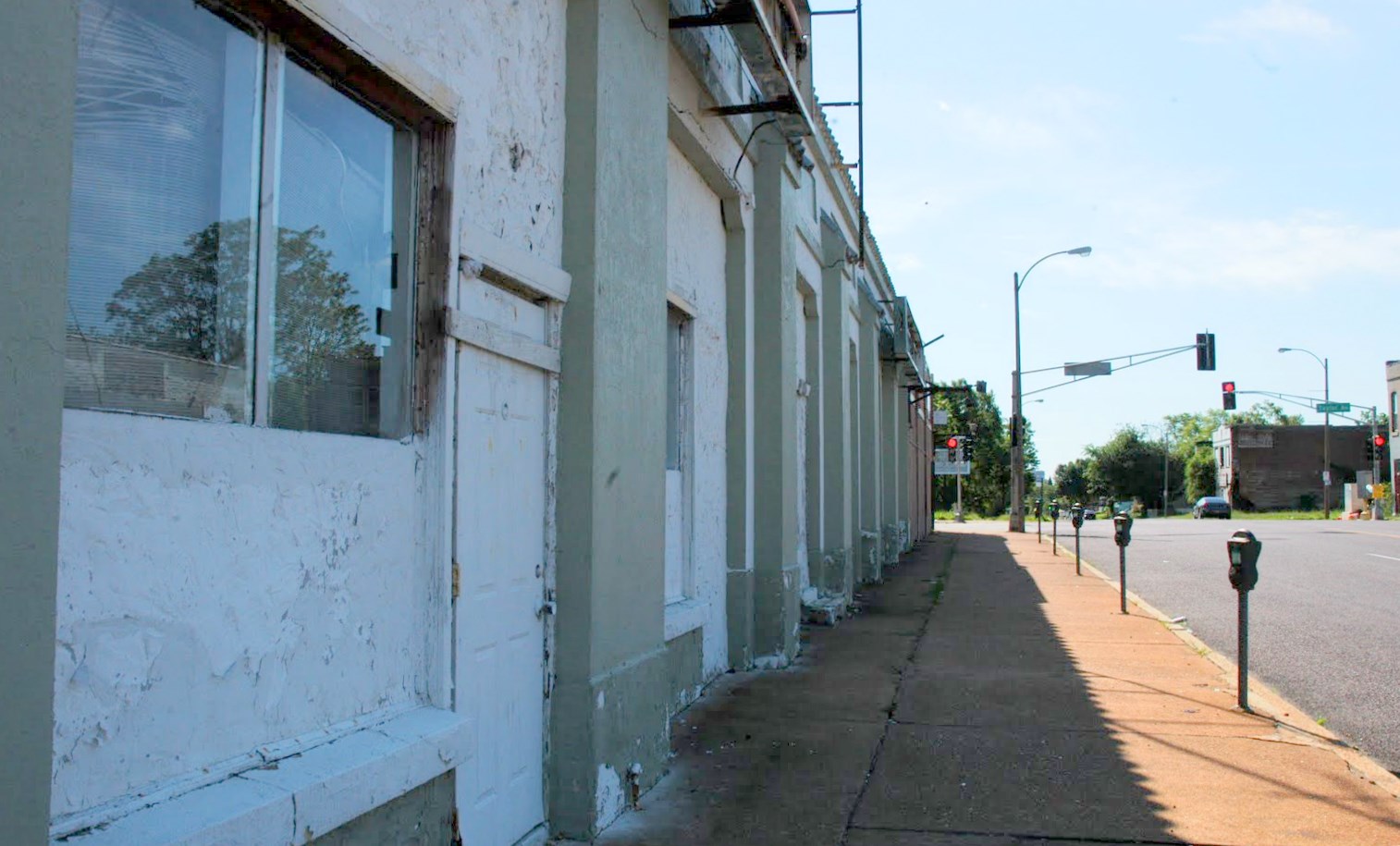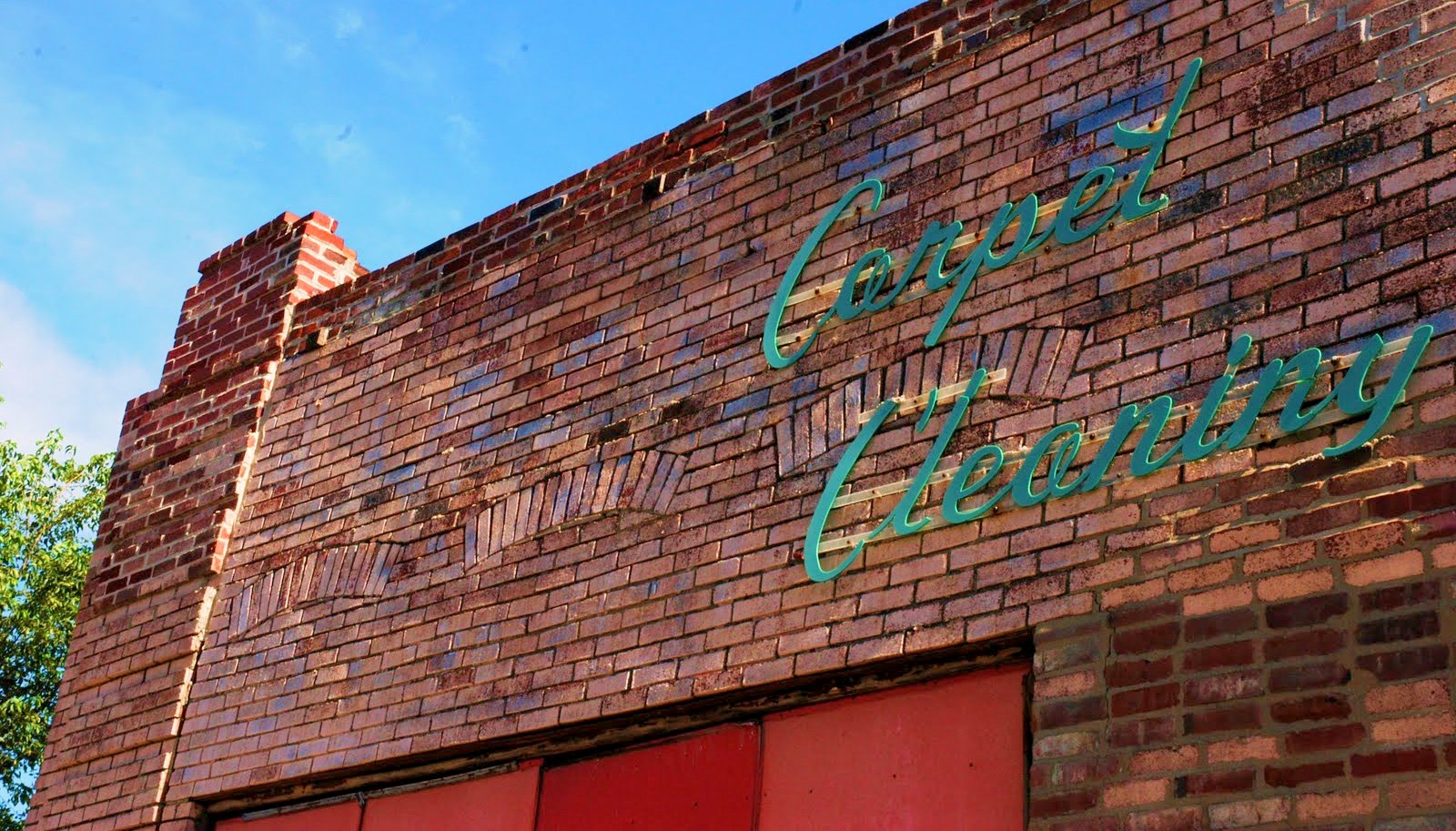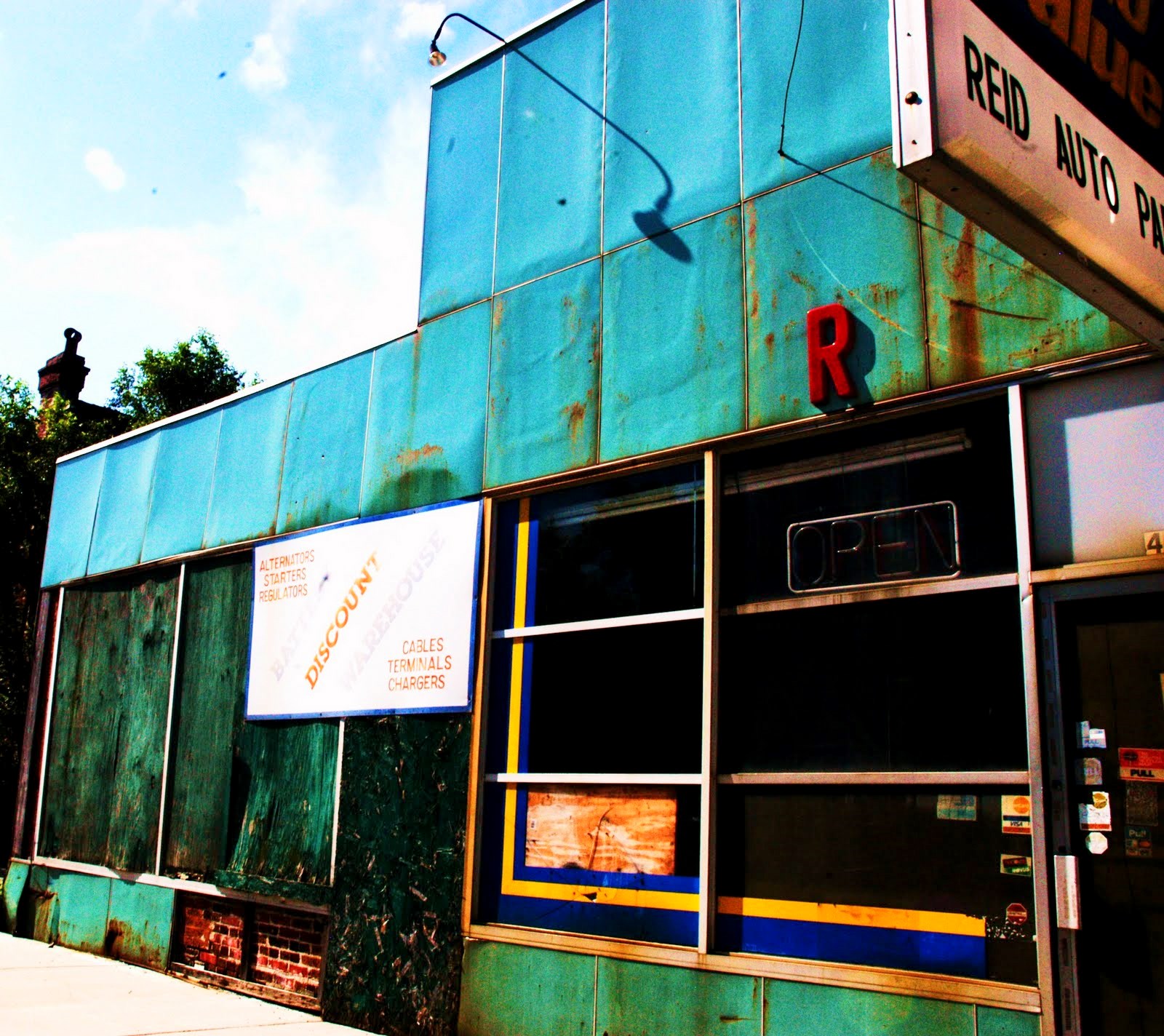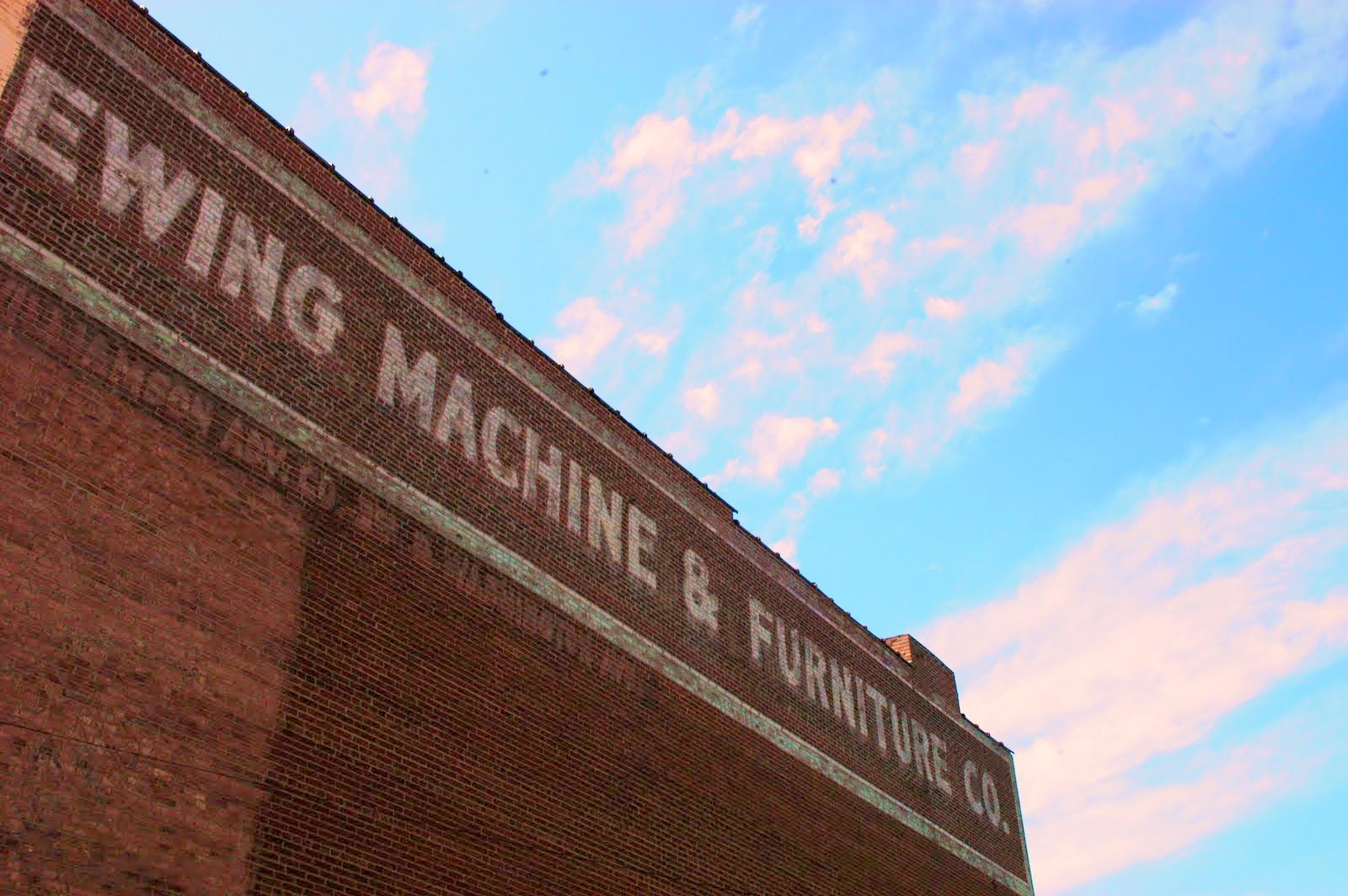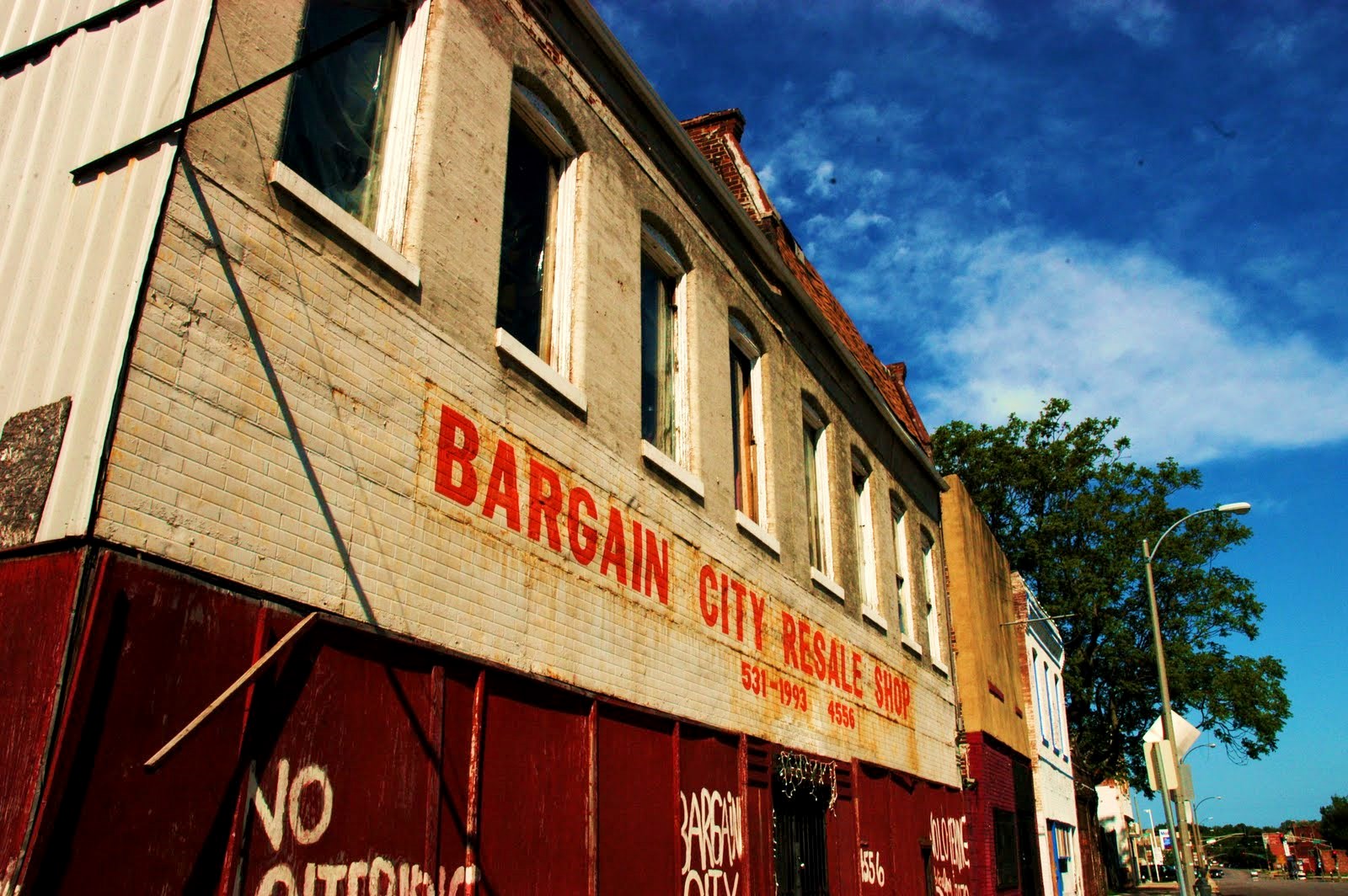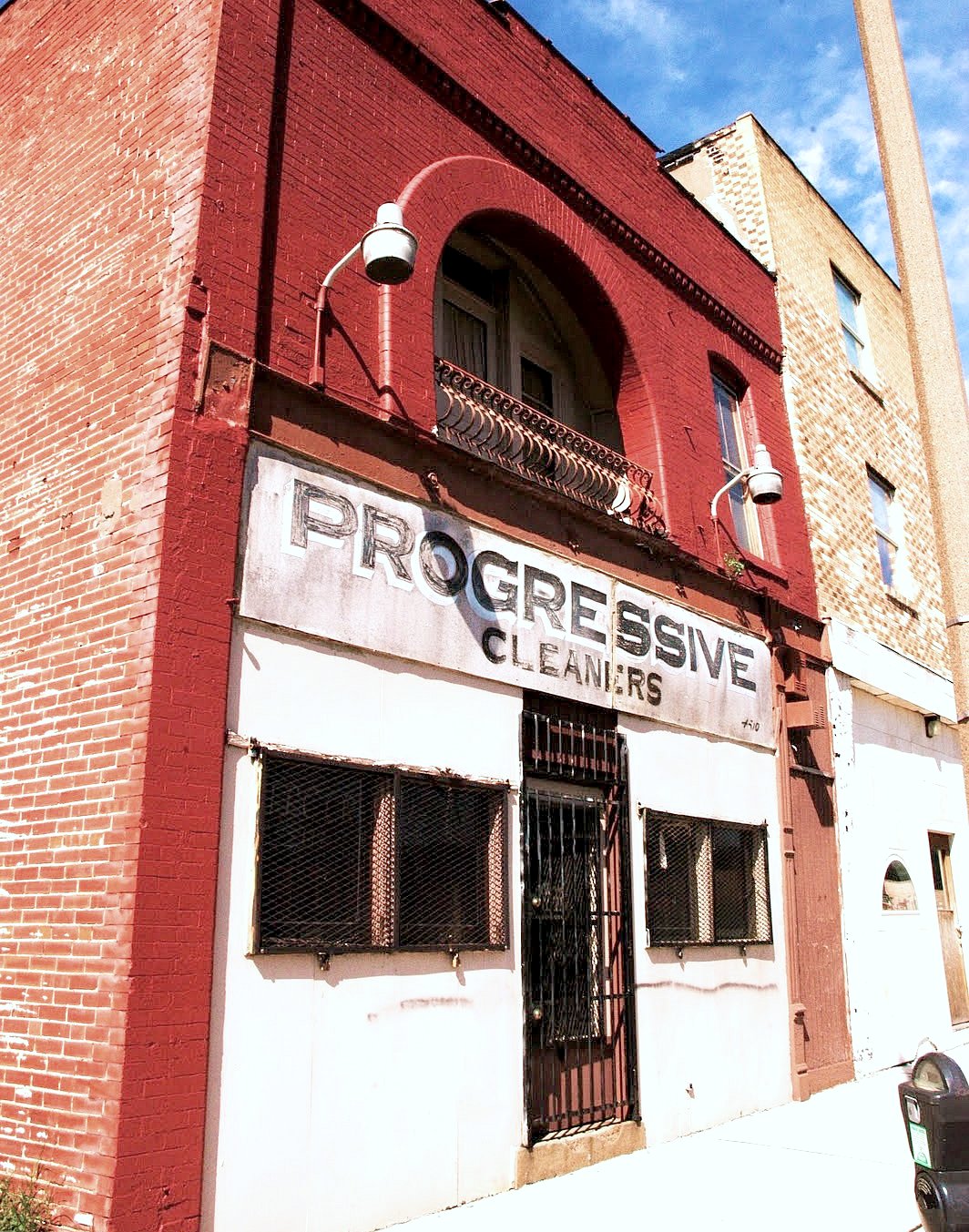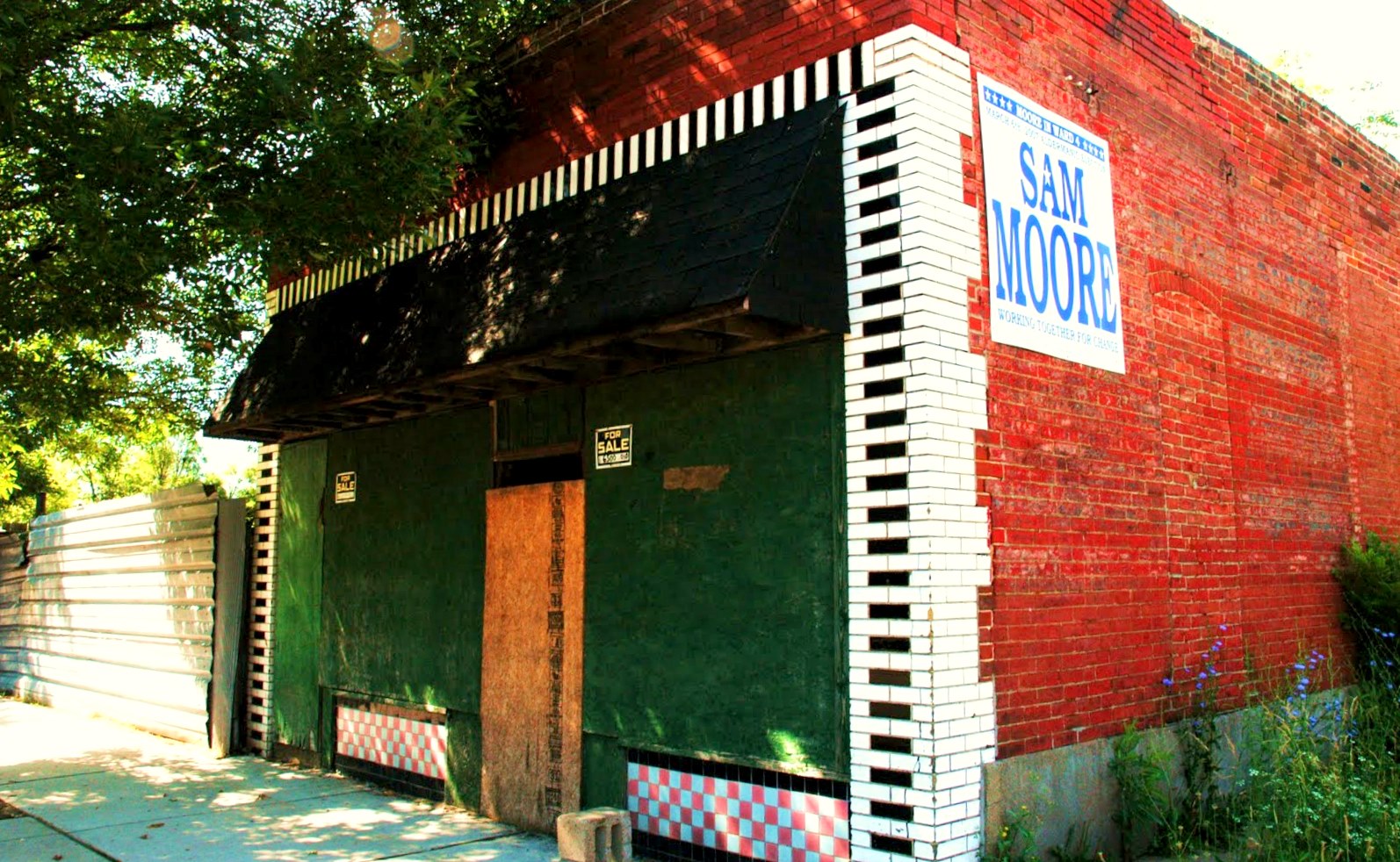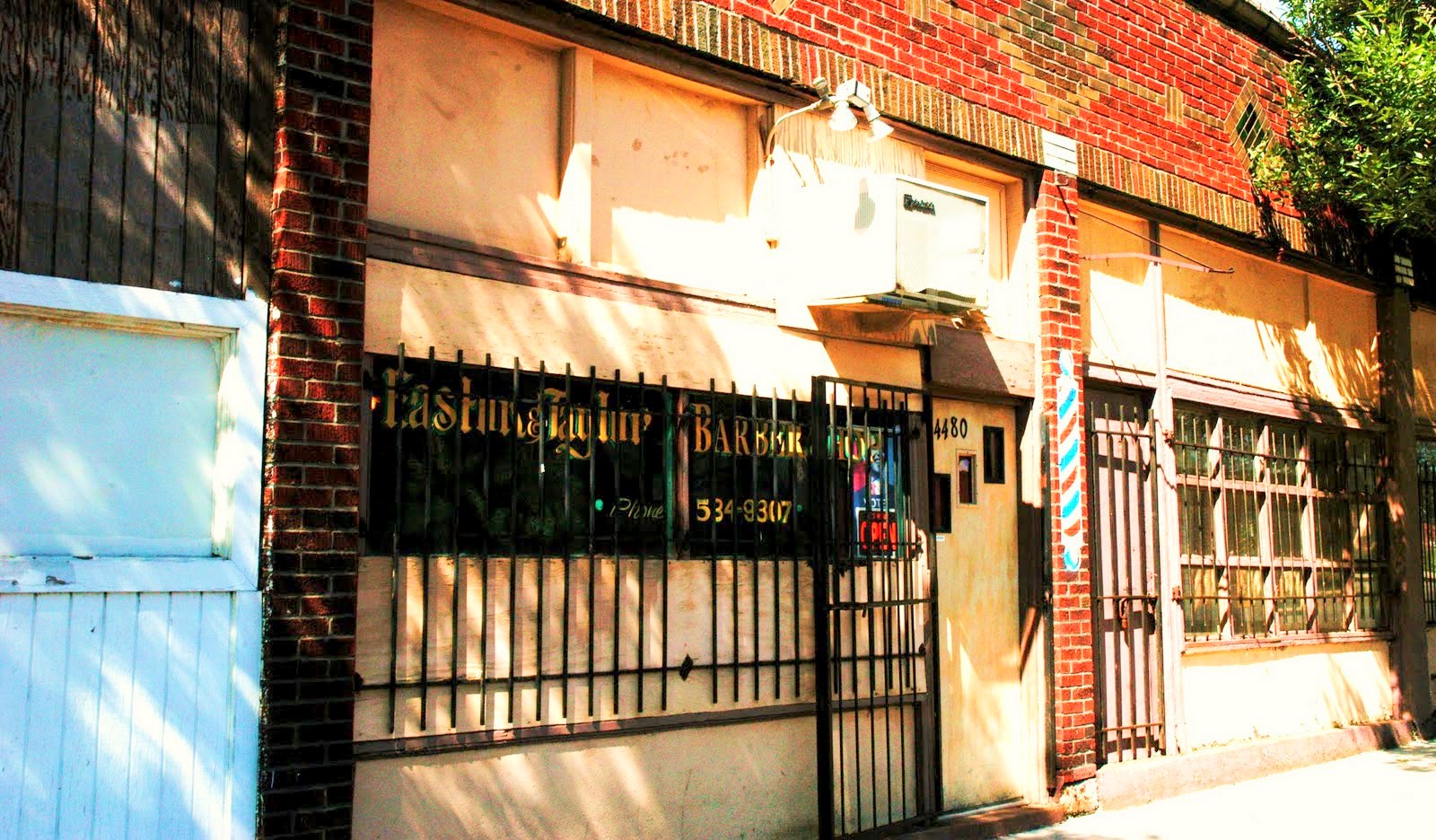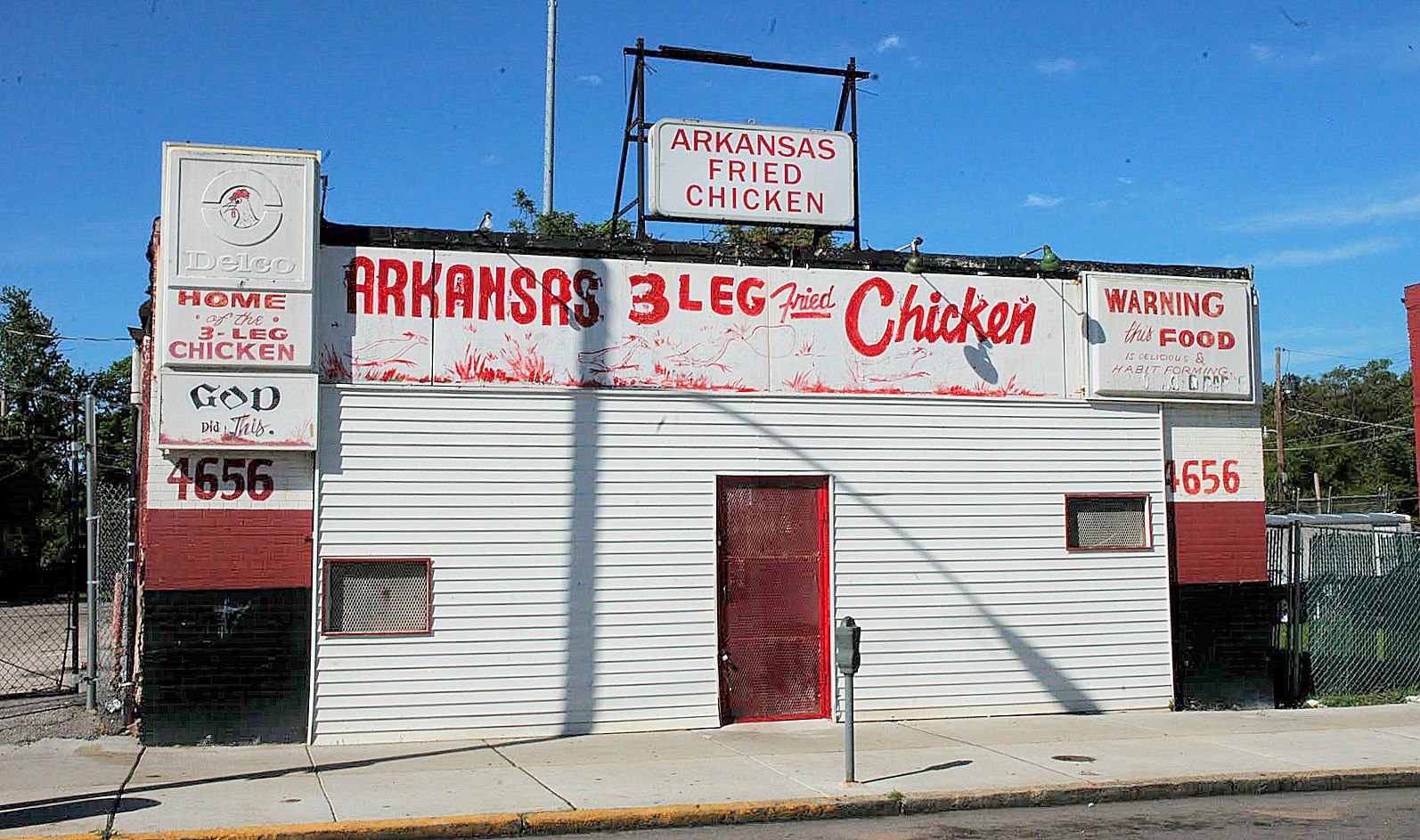 One of my favorite metal and neon relics: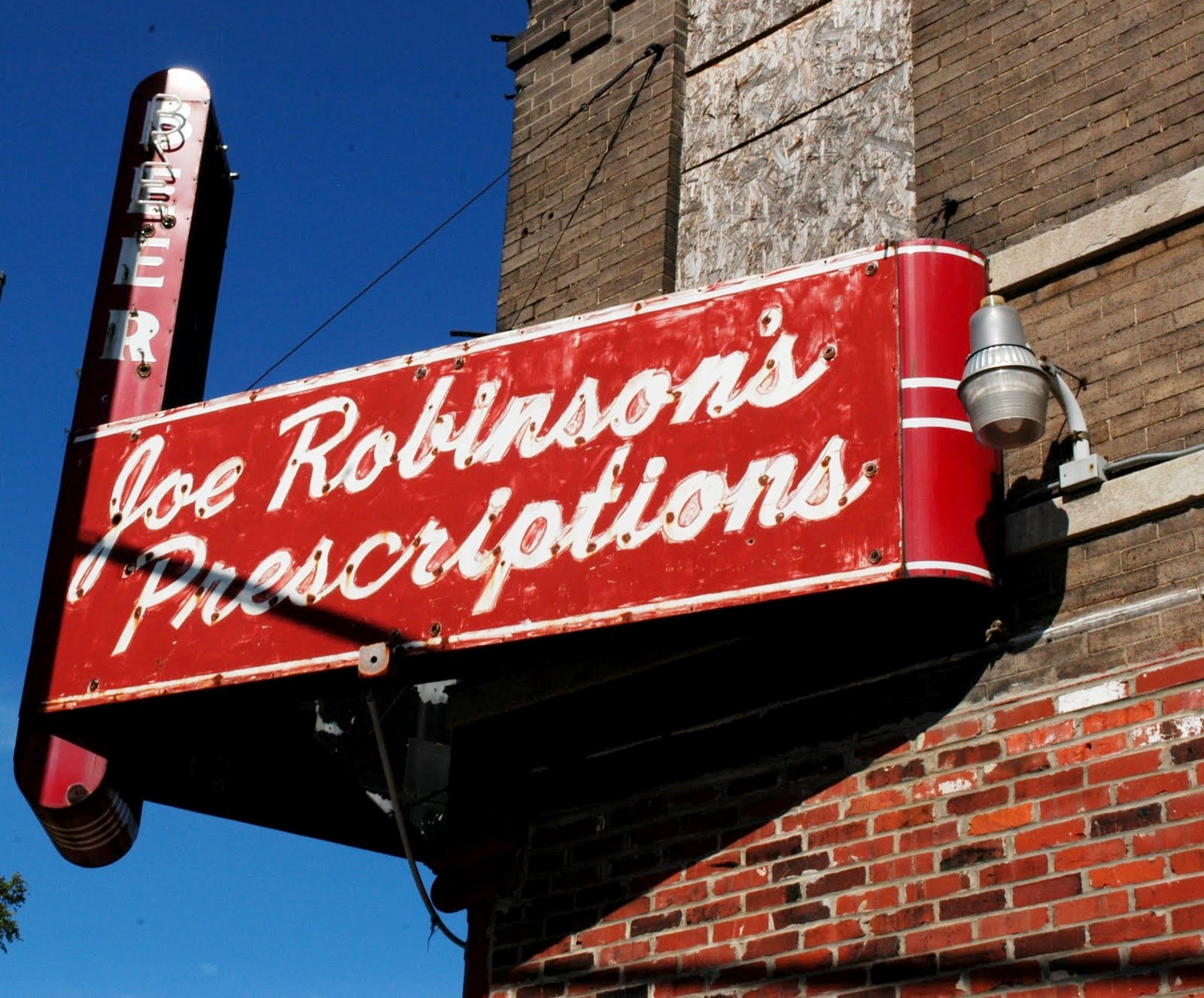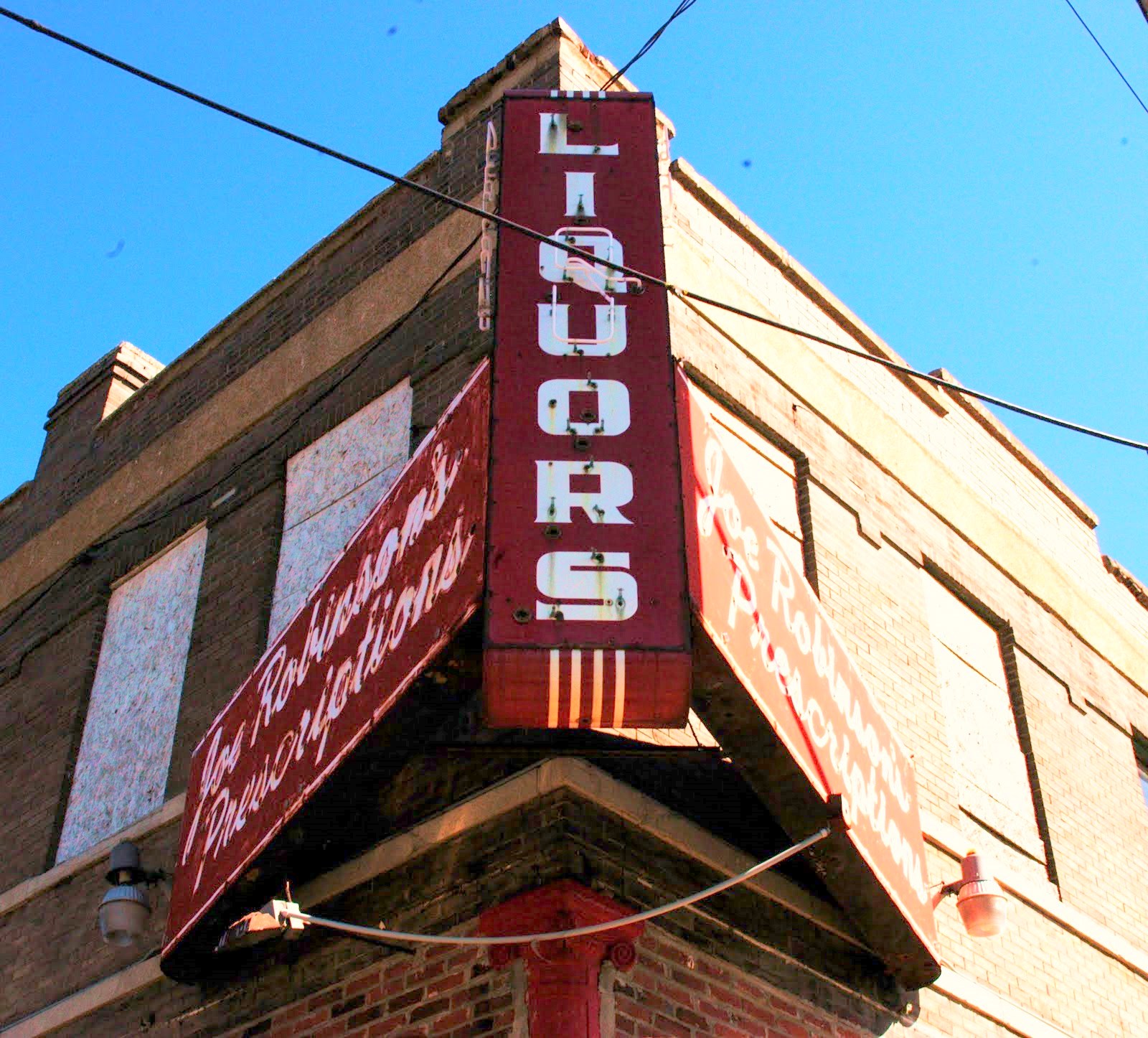 I found another art deco former police station: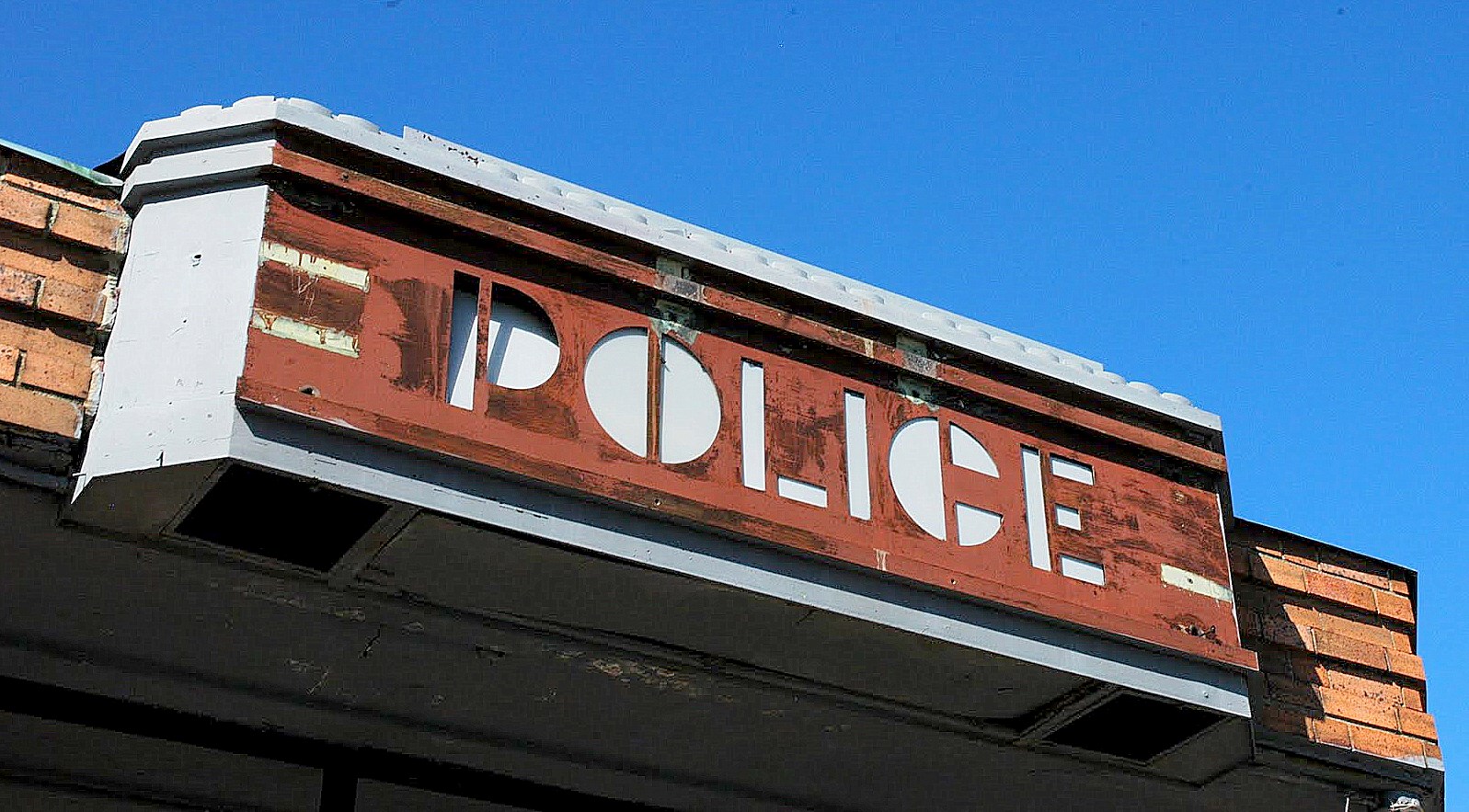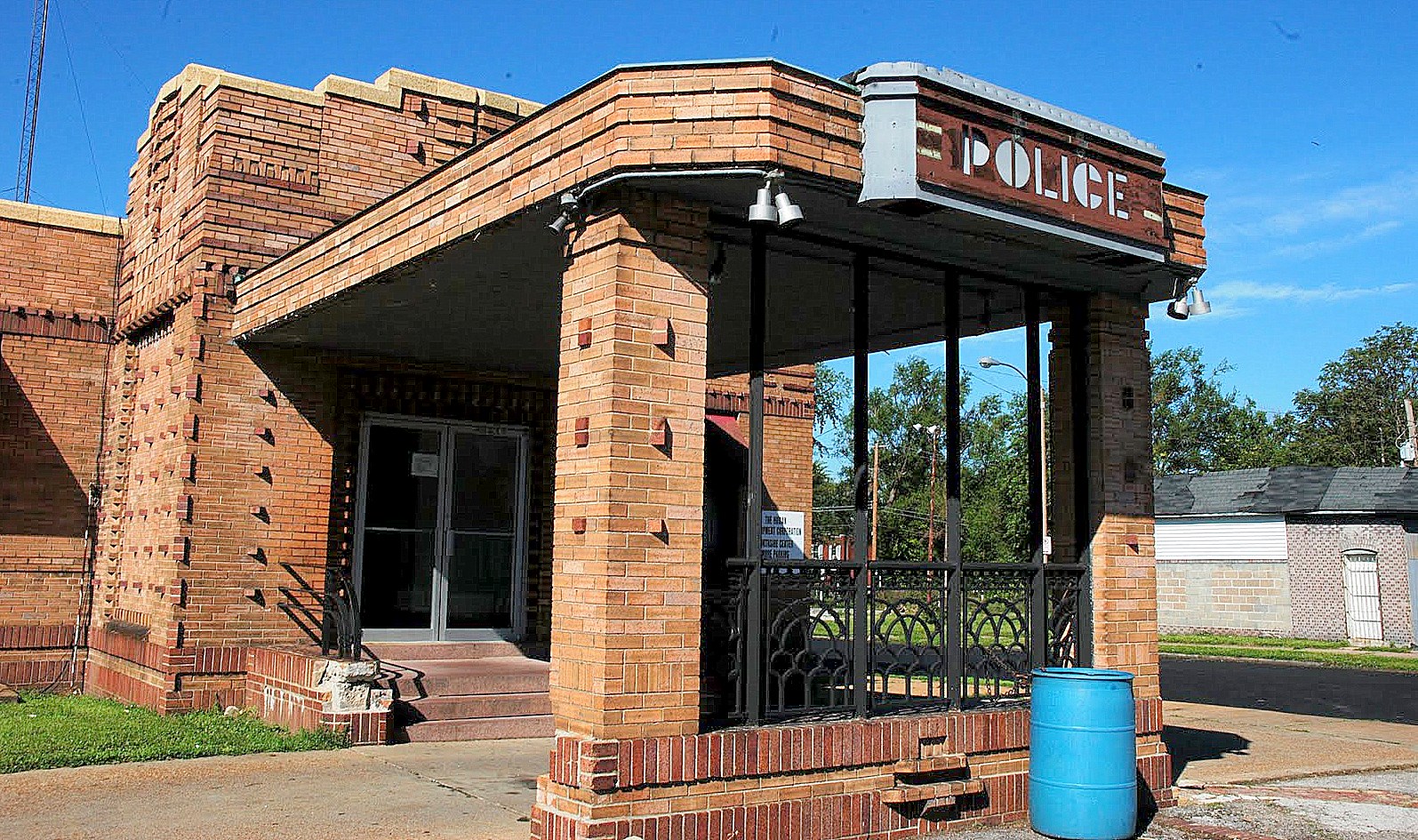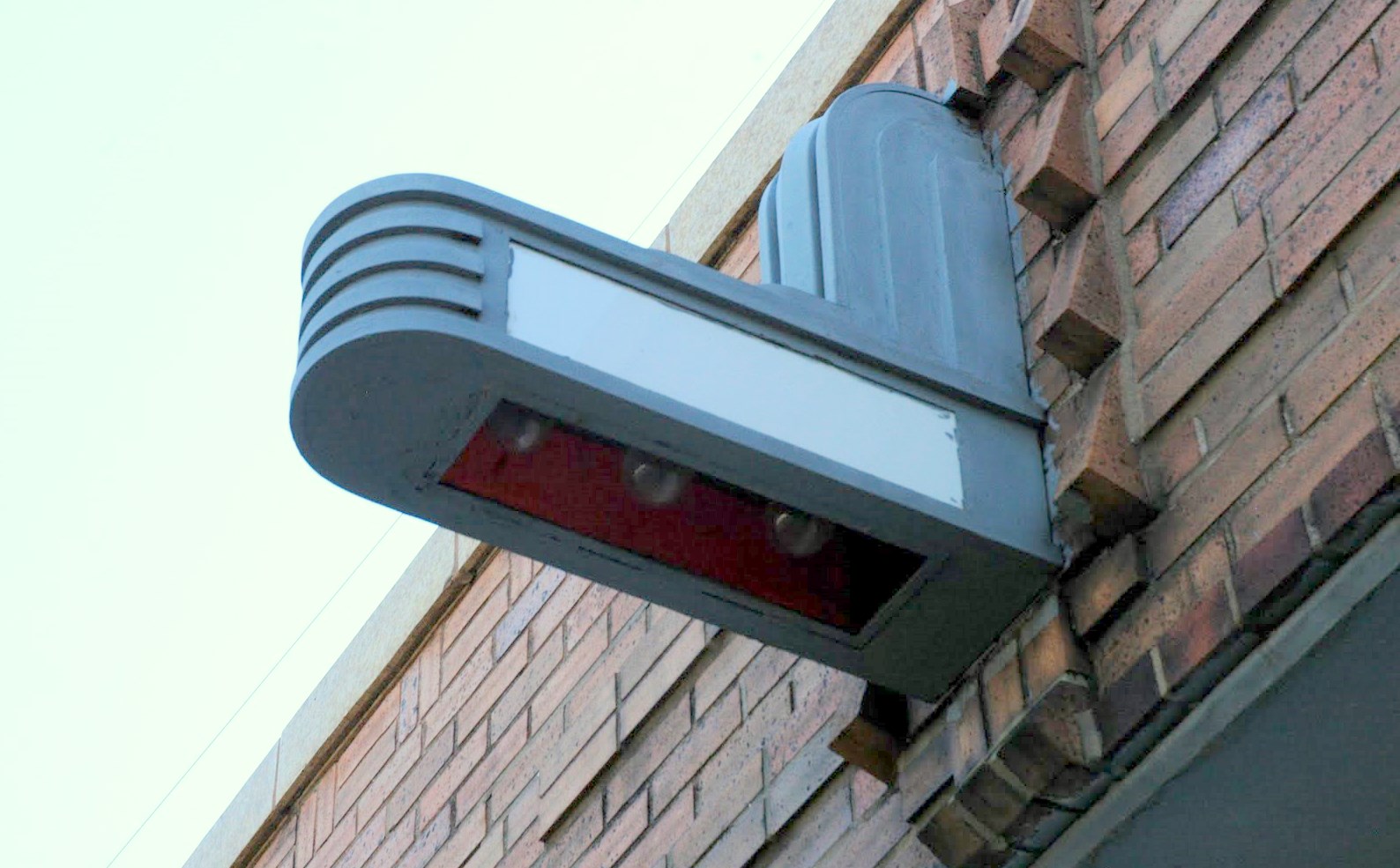 There are many churches in the neighborhood: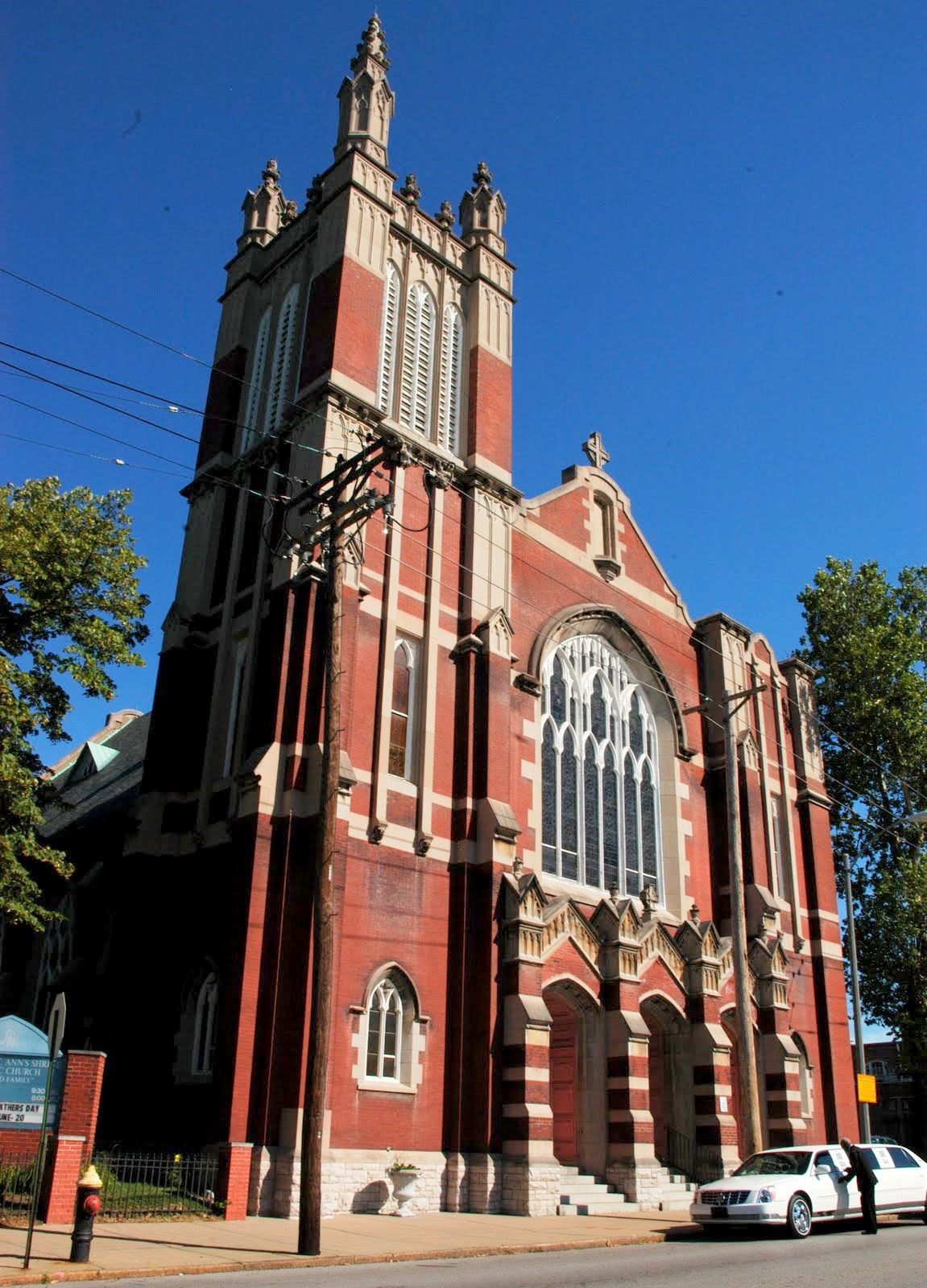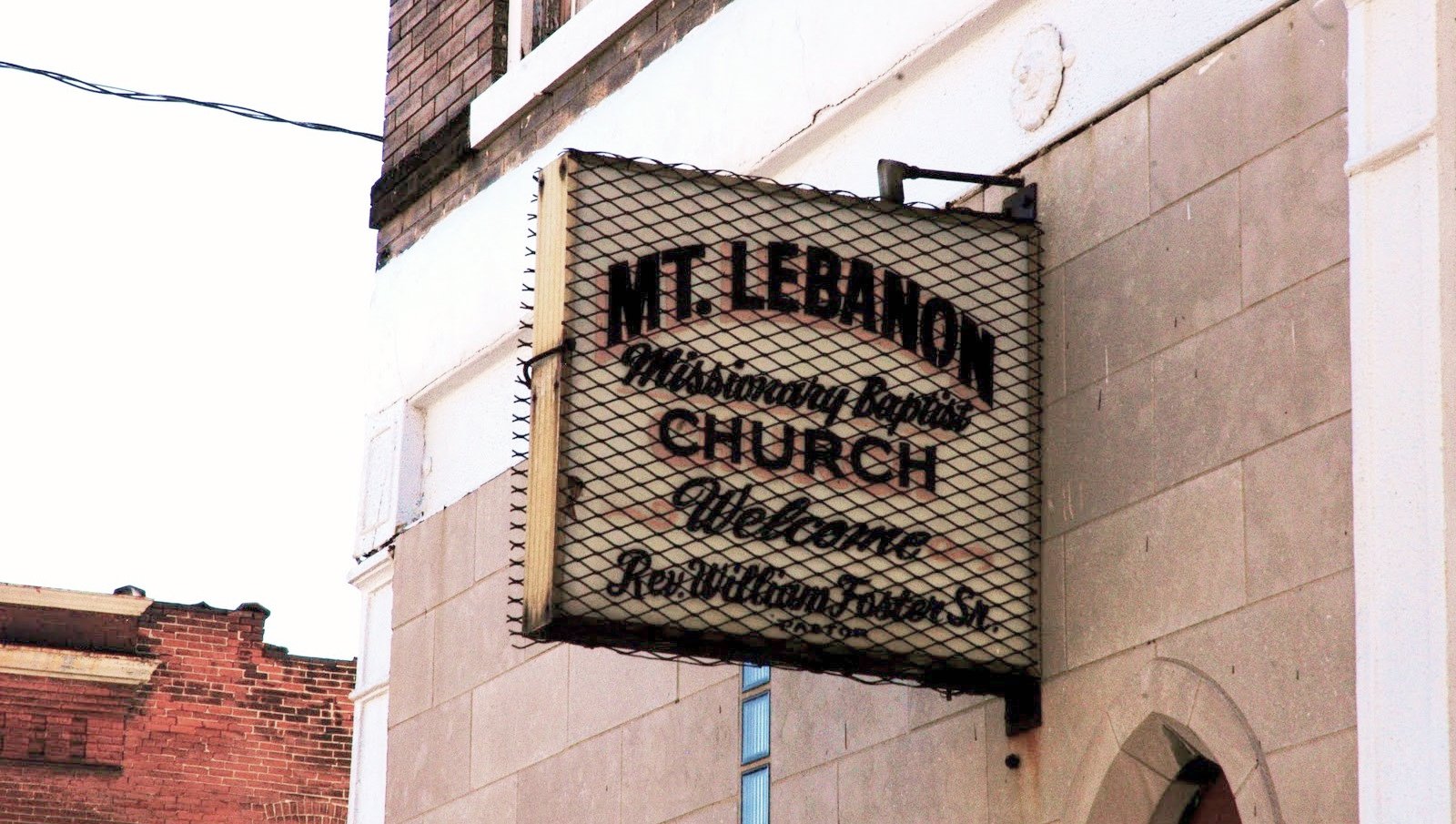 There are remnants of the old street car lines just below the surface of the wide alley that passes through Lewis Place: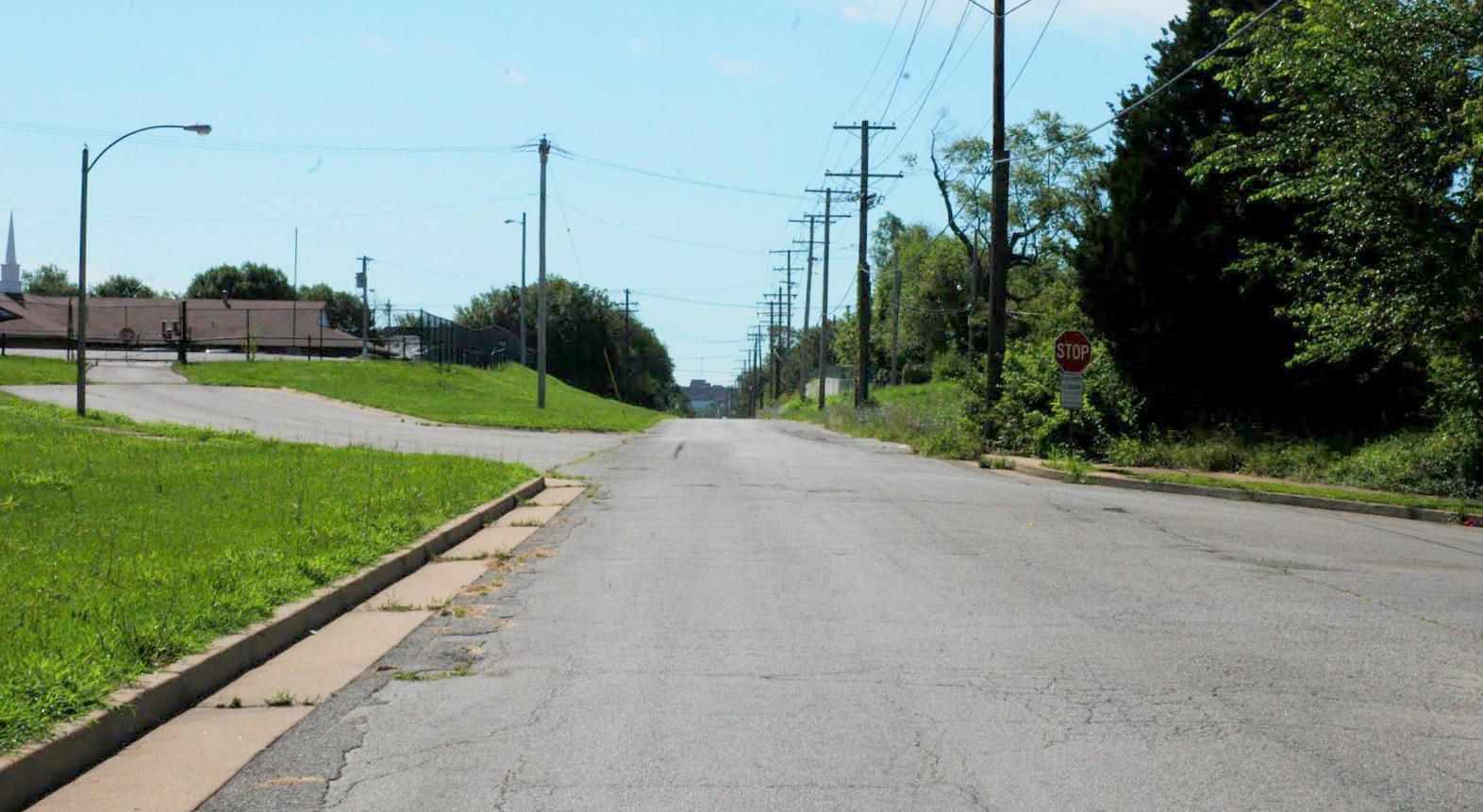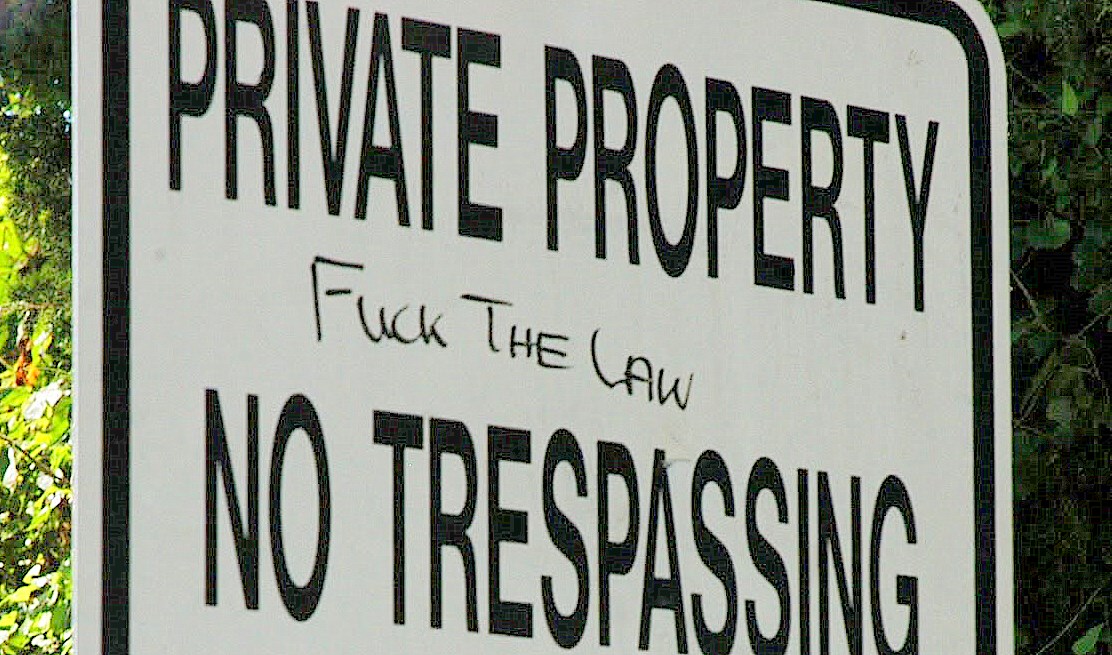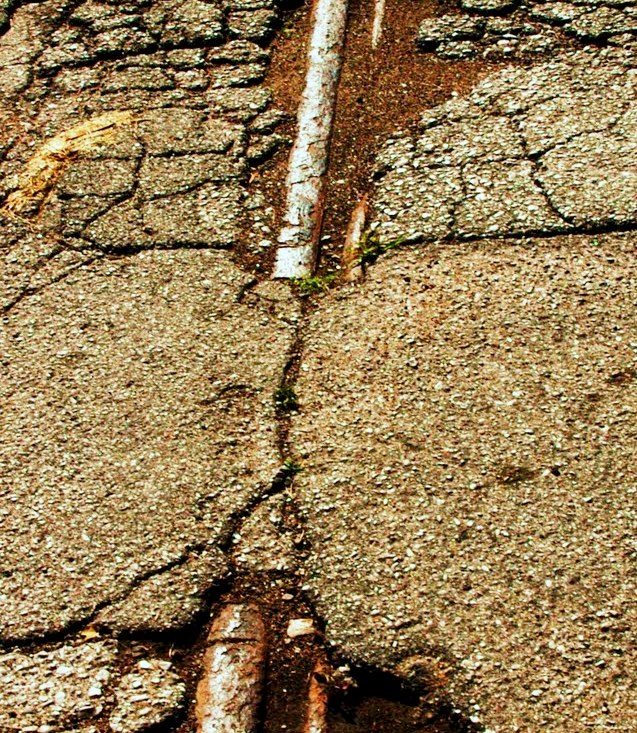 We need to preserve places like this, they are part of our history and part of the civil rights story. Go check out Lewis Place, it's just north of the Central West End and some very important and brave people lived here and changed things once and for all for generations to come.
Bravo Fredda and Robert Witherspoon.