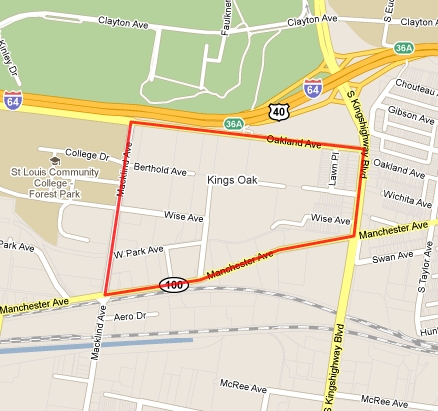 Kings Oak takes it name from 2 of the roads that confine the neighborhood (Kingshighway and Oakland). It is a very small south St. Louis neighborhood bound by Oakland on the north, Manchester on the south, Kingshighway on the east and Macklind on the west.
Kings Oak is a highly visible neighborhood, as it can be seen just south of I-64, across from Forest Park's baseball fields and horse stables; and it's eastern border is visible on the heavily trafficed Kingshighway Blvd. Several easily recognizable institutions (St. Louis University High, St. Louis Science Center and Compton Drew Investigative Learning School) anchor the neighborhood.
As you can see by the map, this is not a very residential neighborhood, although 243 people call Kings Oak home. That's a 43% decrease in population from 1990 to 2000. Of those counted, 50% are black, 43% white, 4% Hispanic/Latino and 3% Asian. There were 113 total housing units, 89% of which are occupied, 59% of which are owned vs. 41% rented.
My guess would be most of the decrease in population would be from housing demolitions to accommodate light industry, distribution businesses and expansion of St. Louis University High School. The housing that I was able to find was isolated to Wise, Hereford, Lawn and Berthold on the east side of the neighborhood. I didn't see 113 housing units, but maybe I missed some, as it's hard to enter the interior of the neighborhood since most of Kings Oak is distribution services, warehouses, wholesale suppliers and light industrial buildings.
The neighborhood website is pretty uninformative. Maybe an upgrade of the KO website could be a good project for the students of SLU-High to include some history, demographics and other useful information.
As I previously mentioned, Kings Oak is home to some of St. Louis' most recognized institutions: the Science Center and the beautiful campus of St. Louis University High School which was established in 1818: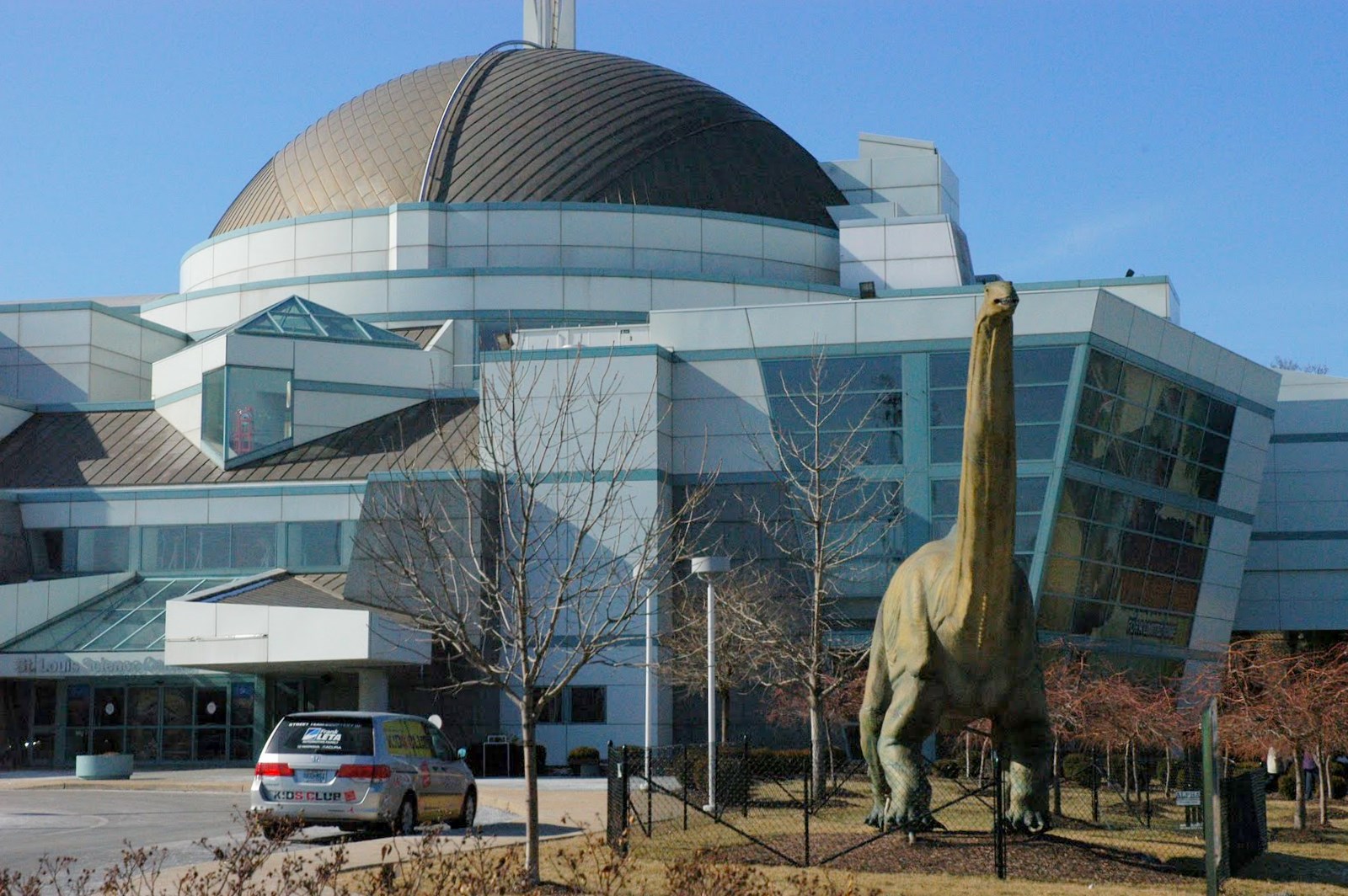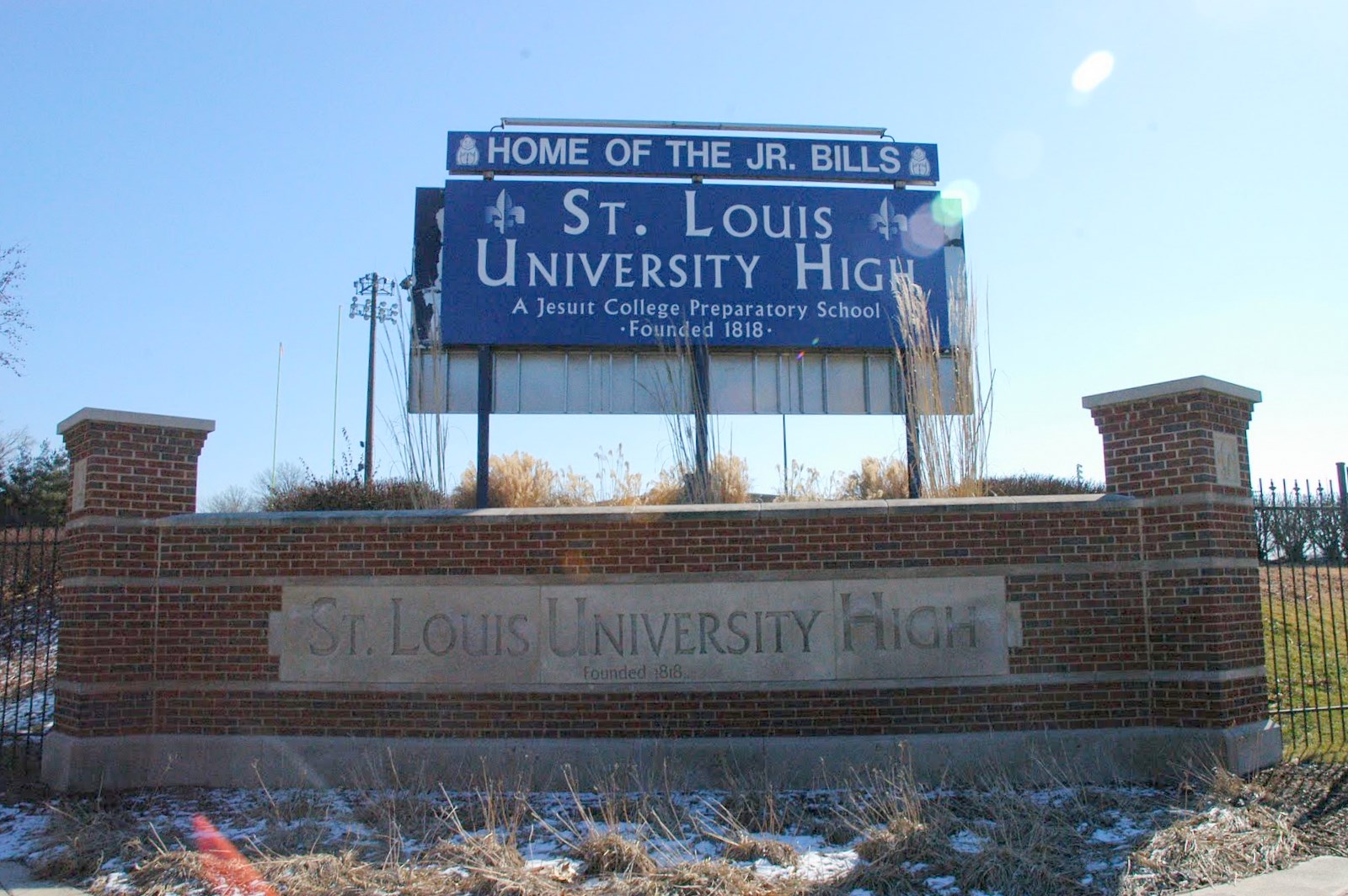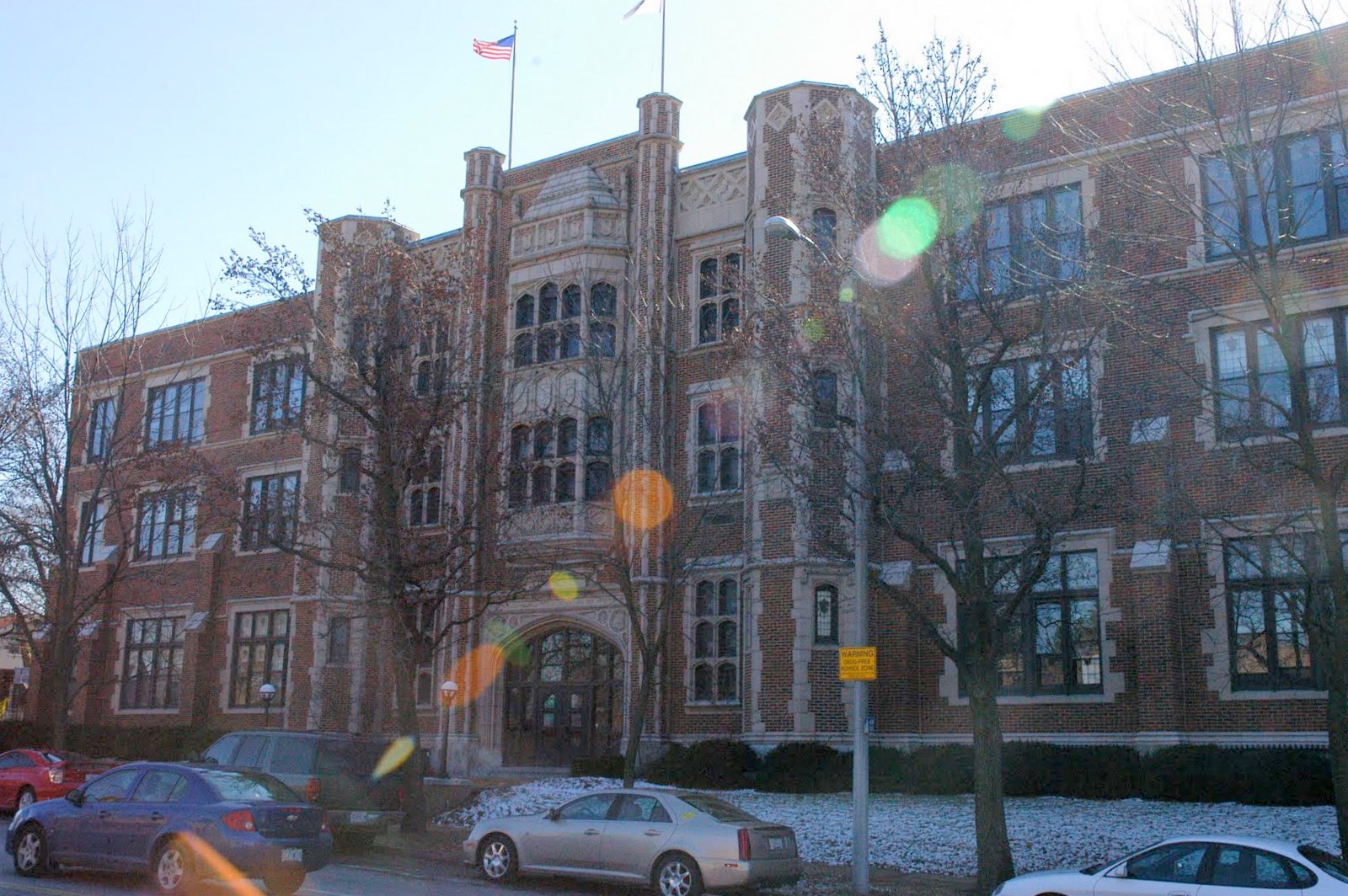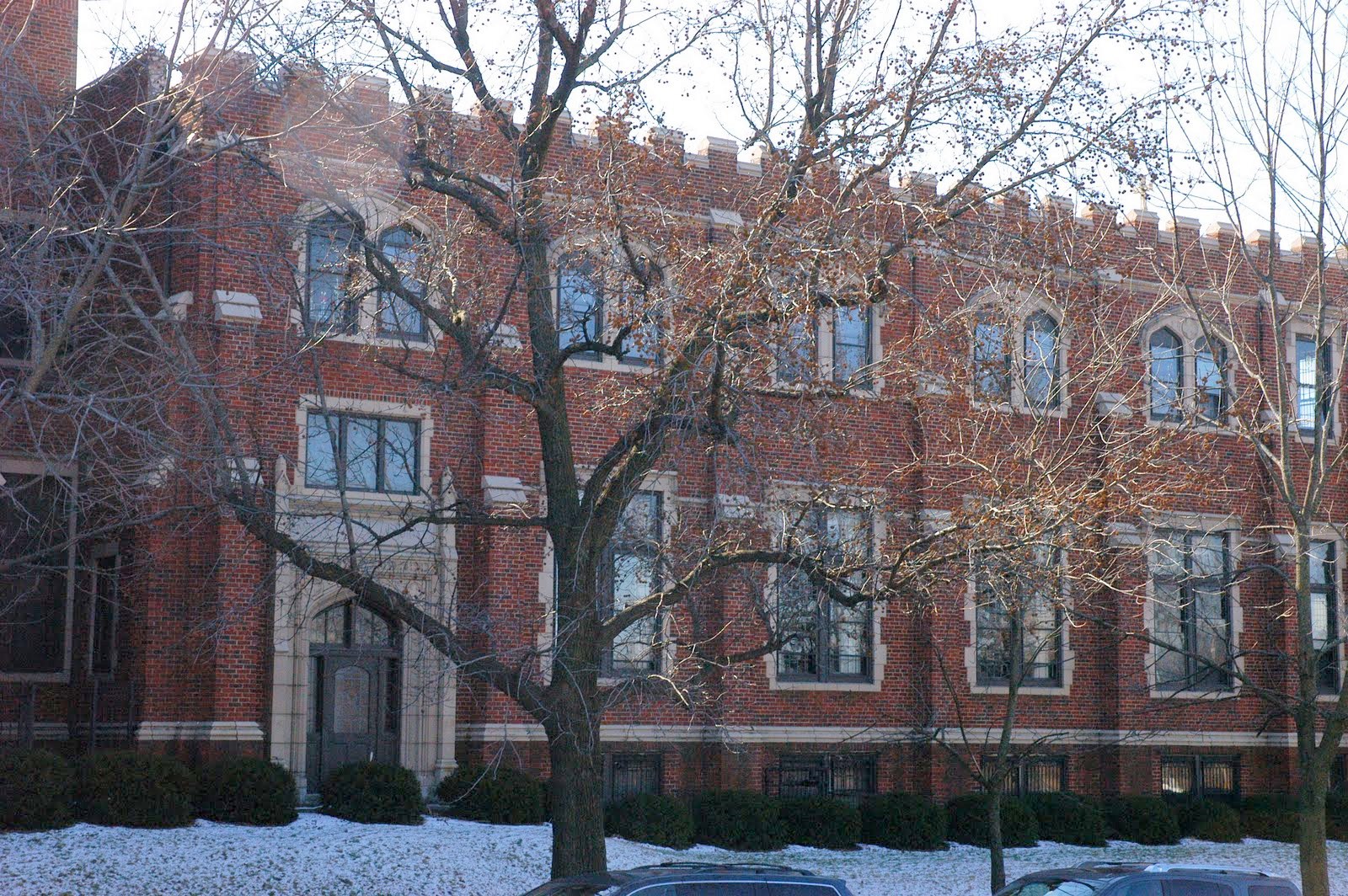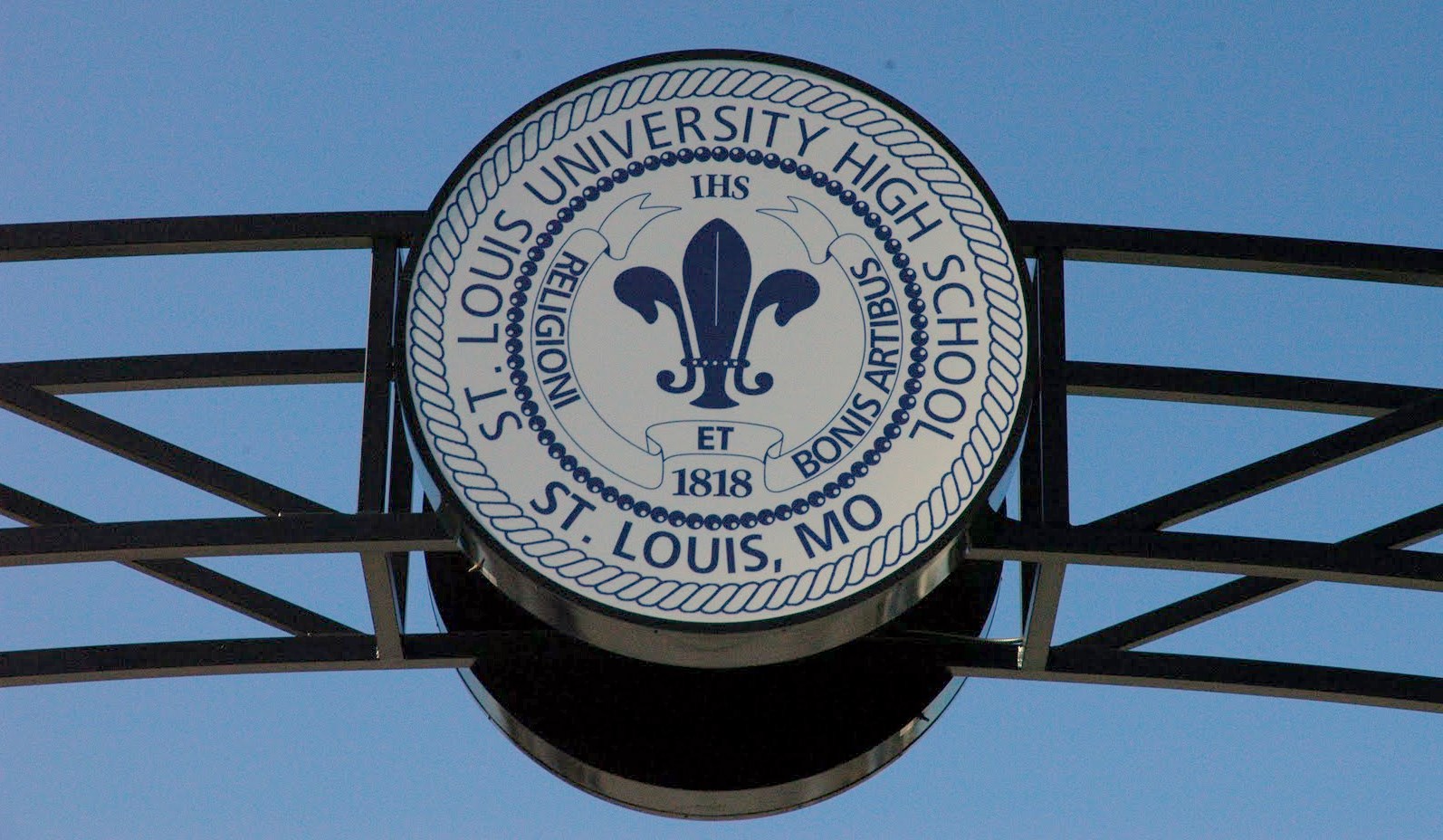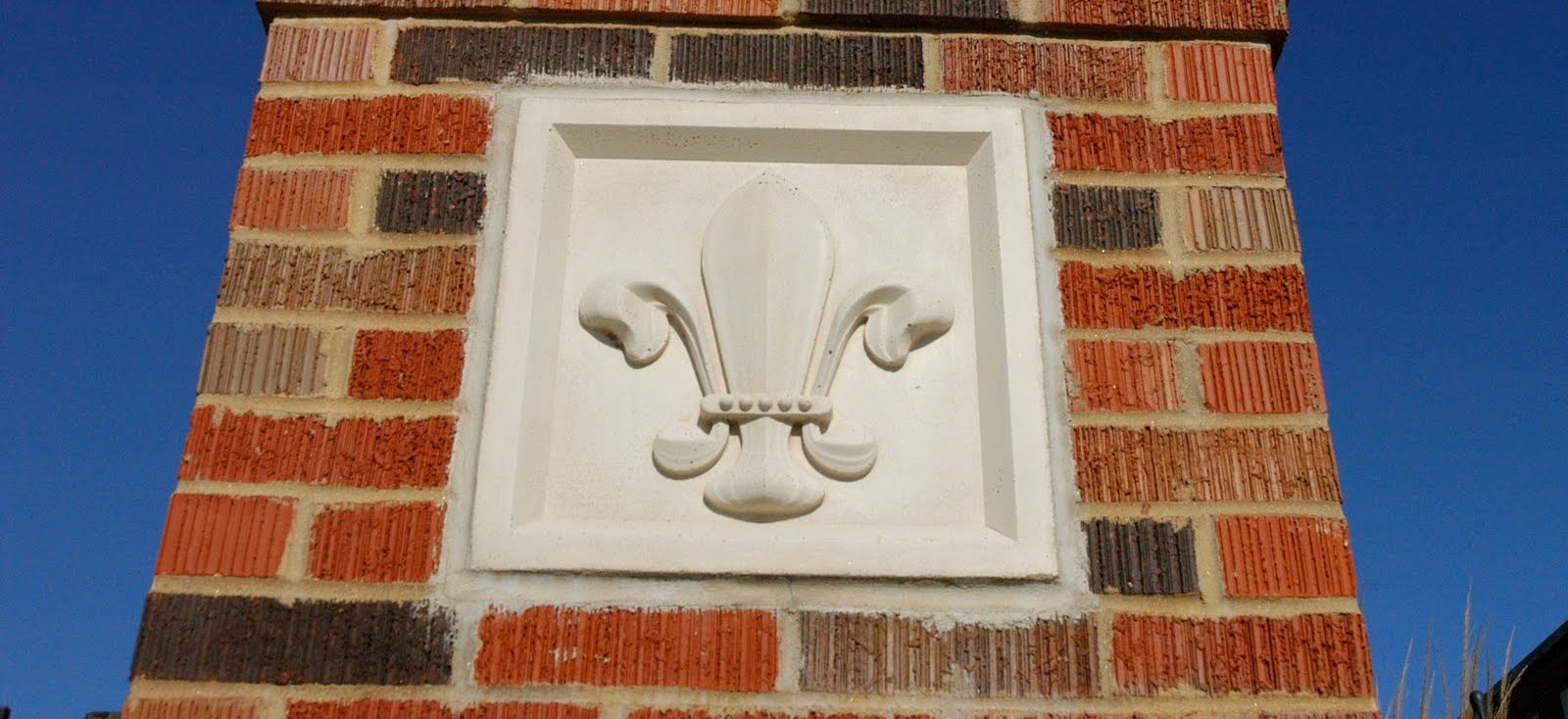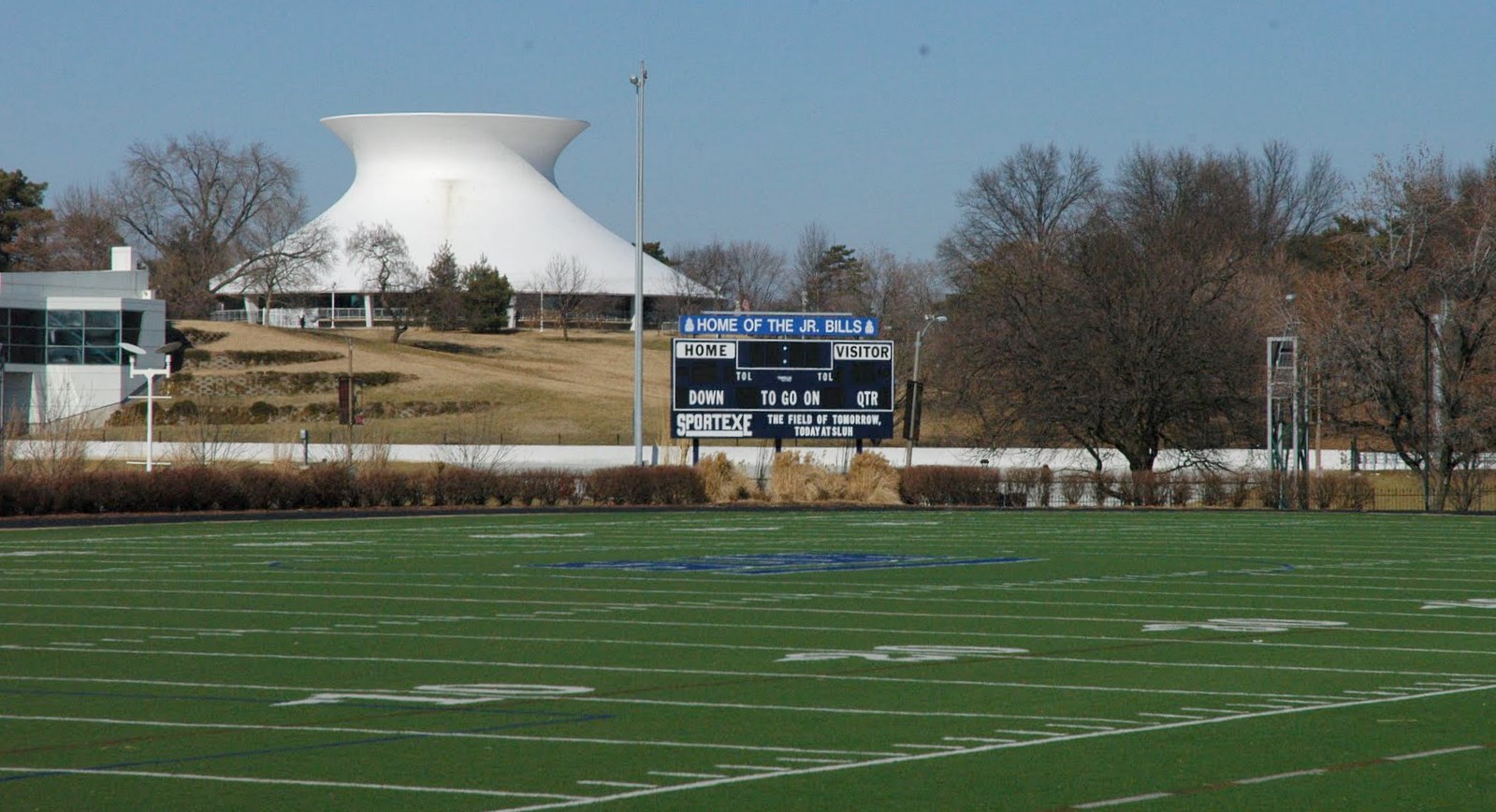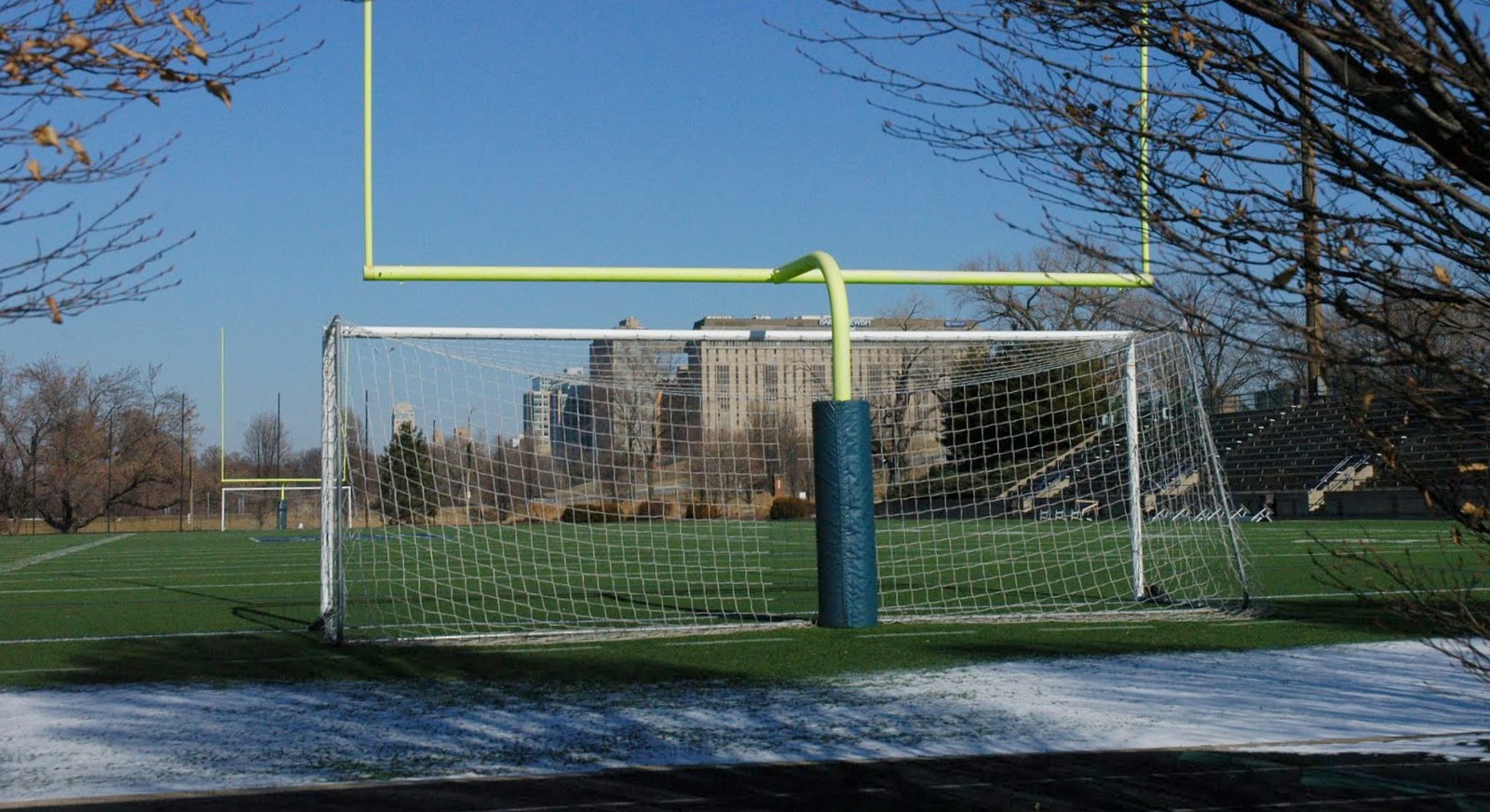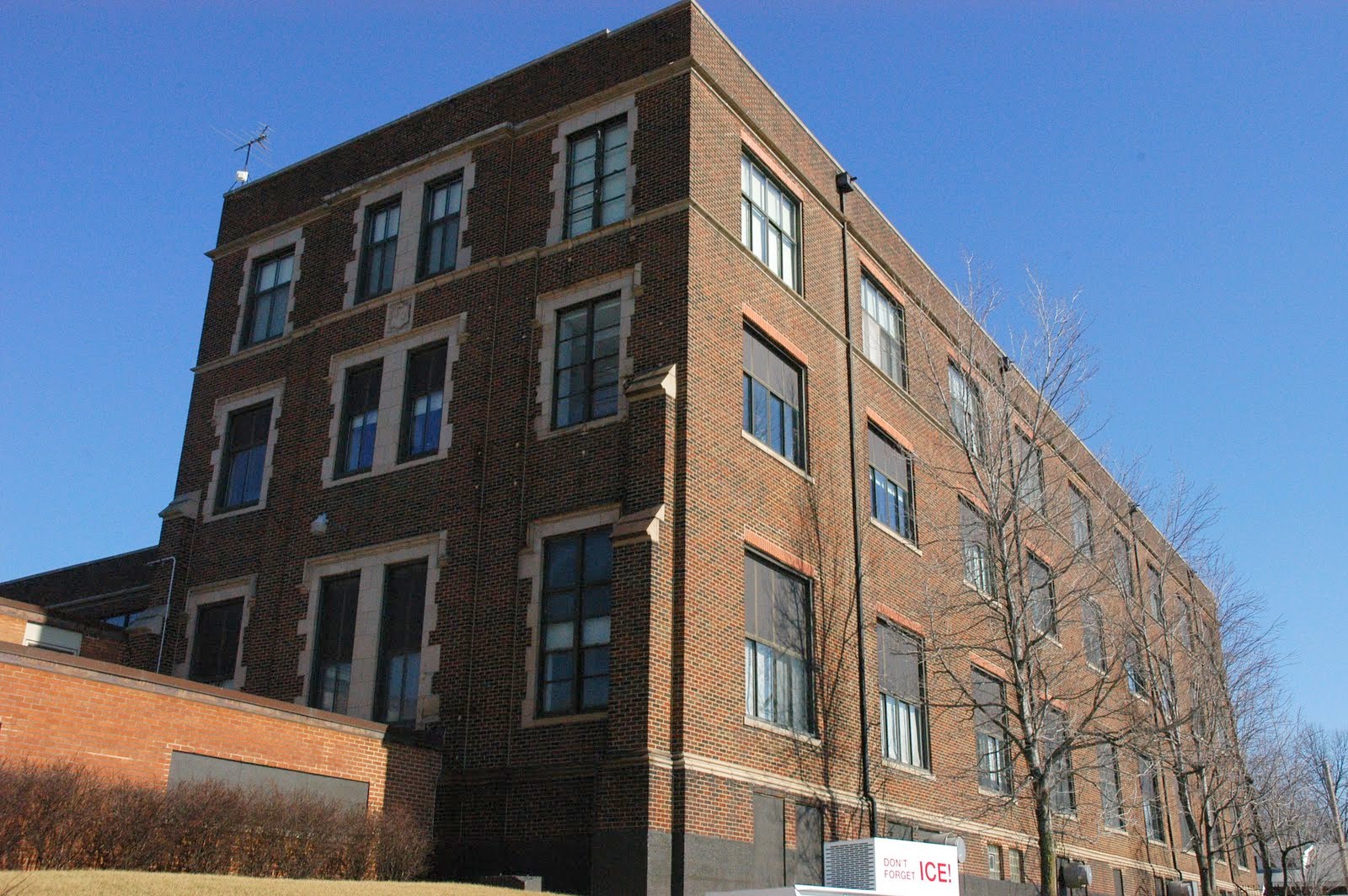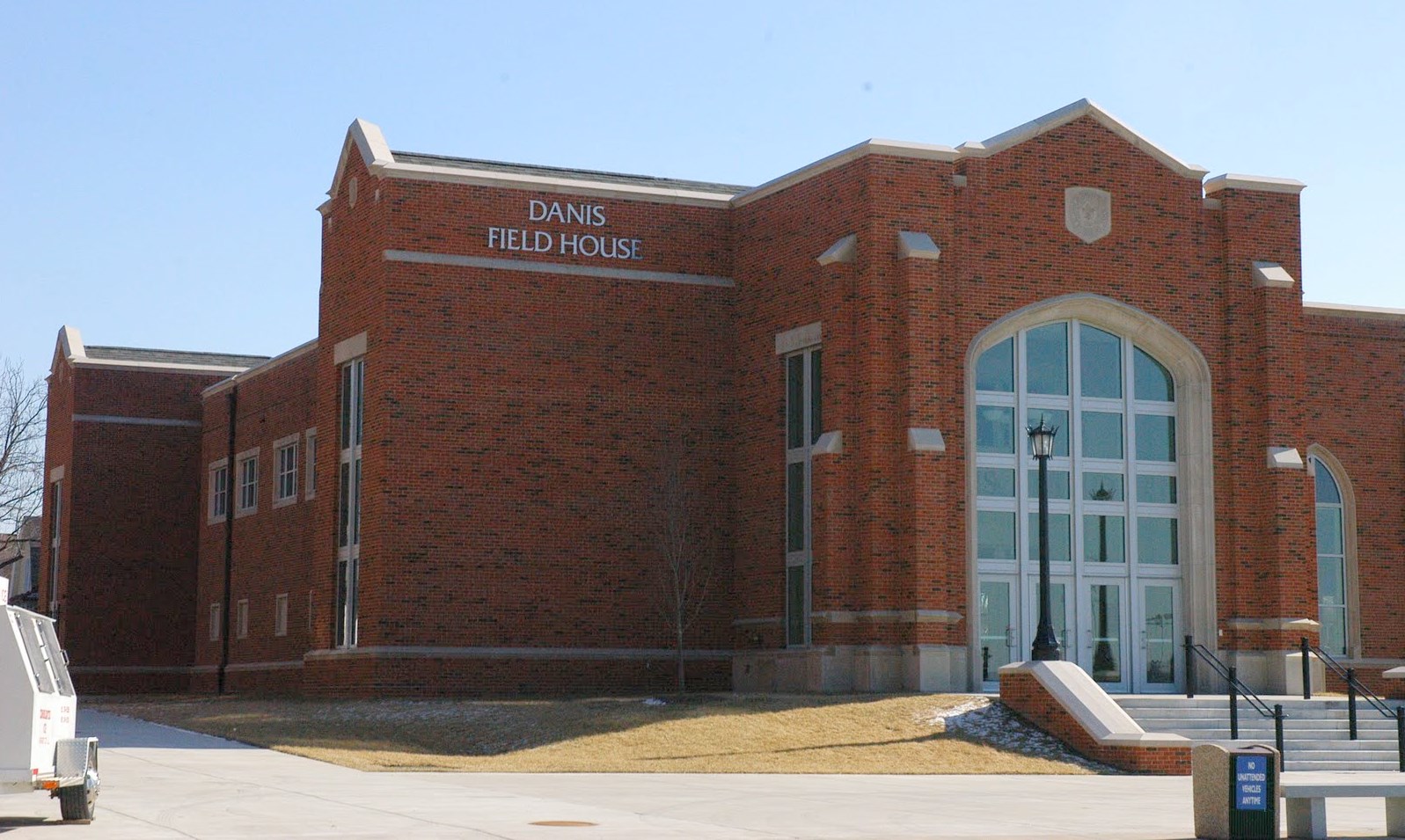 The housing that does exist here is quite attractive: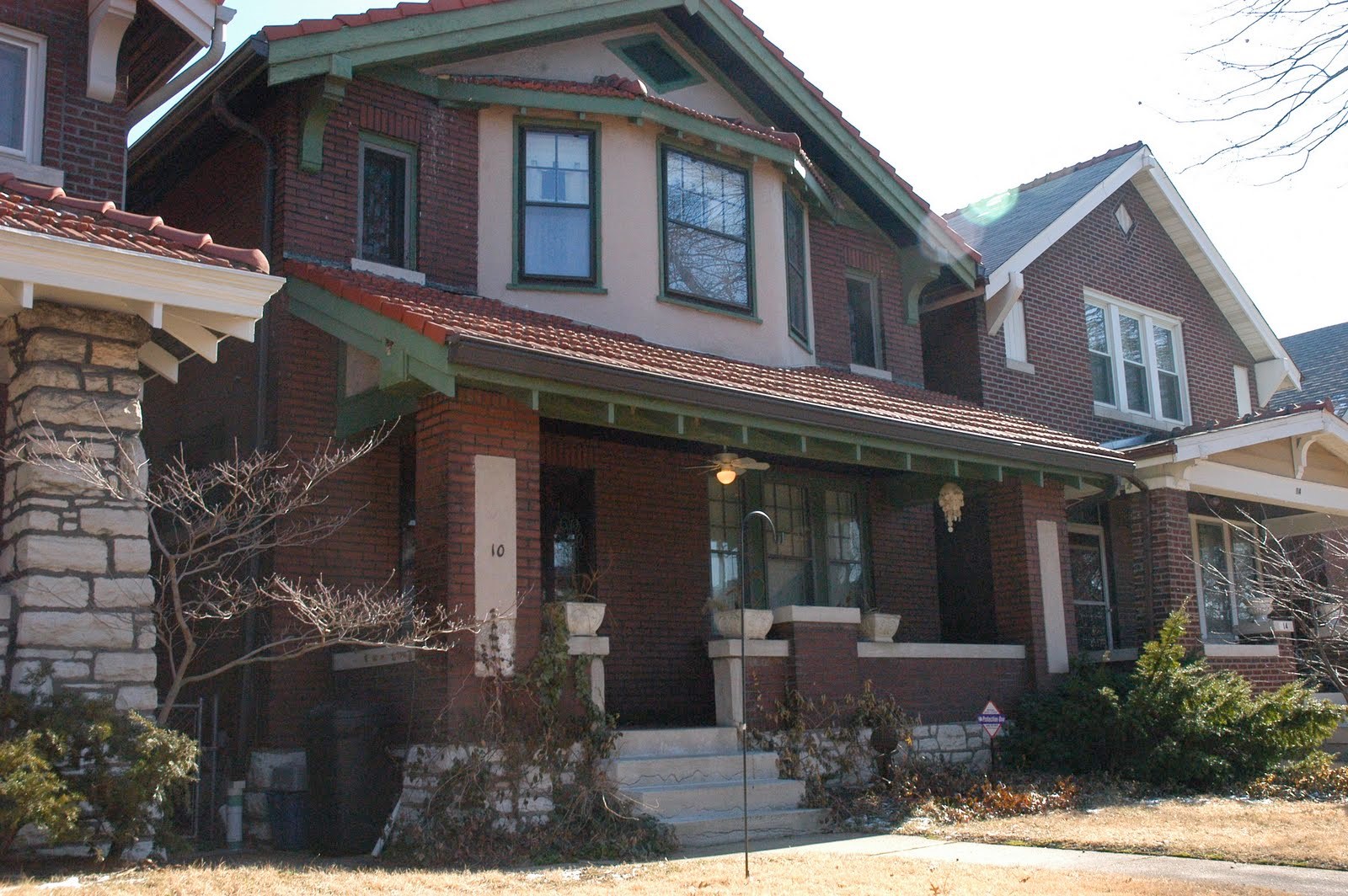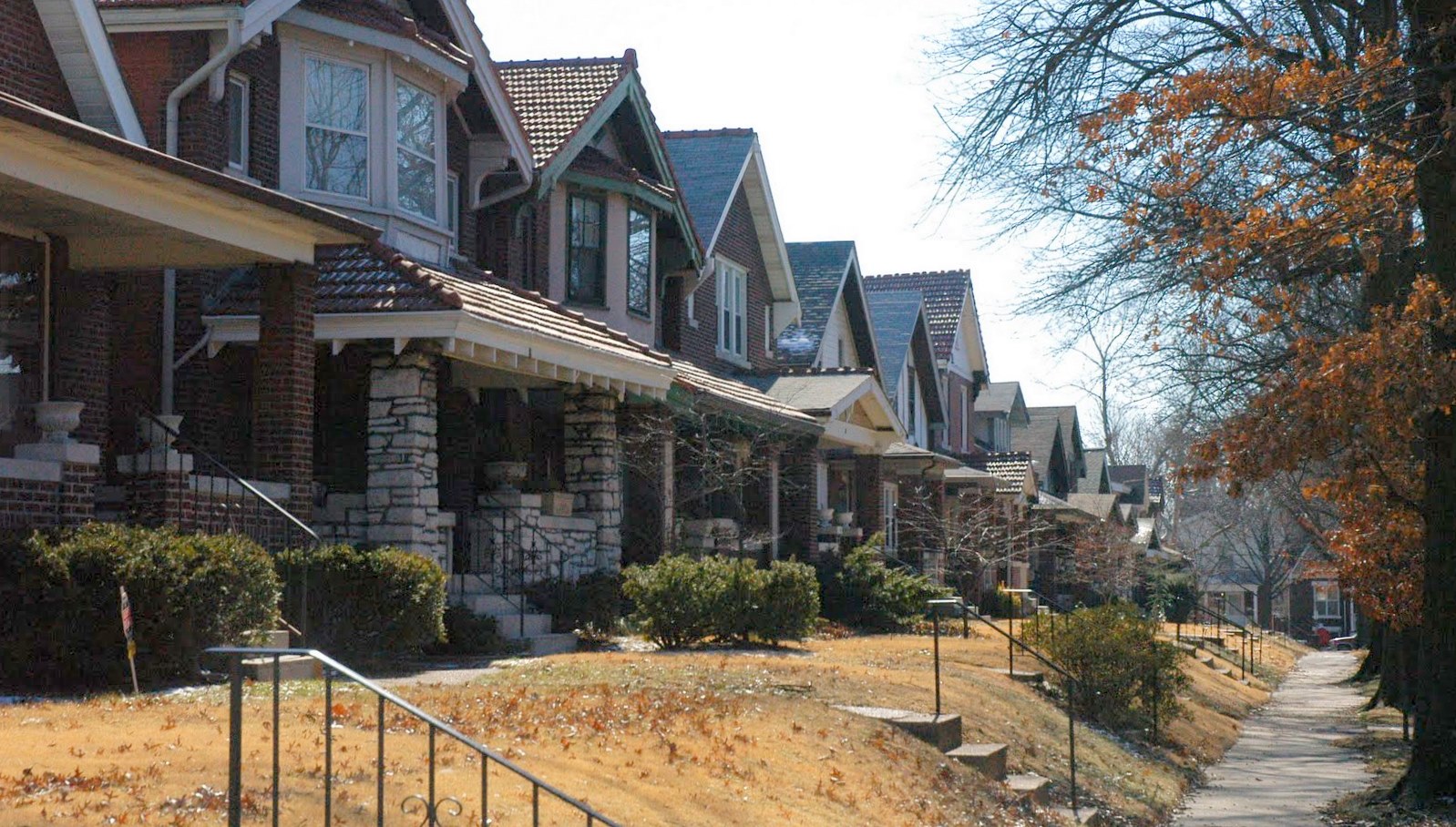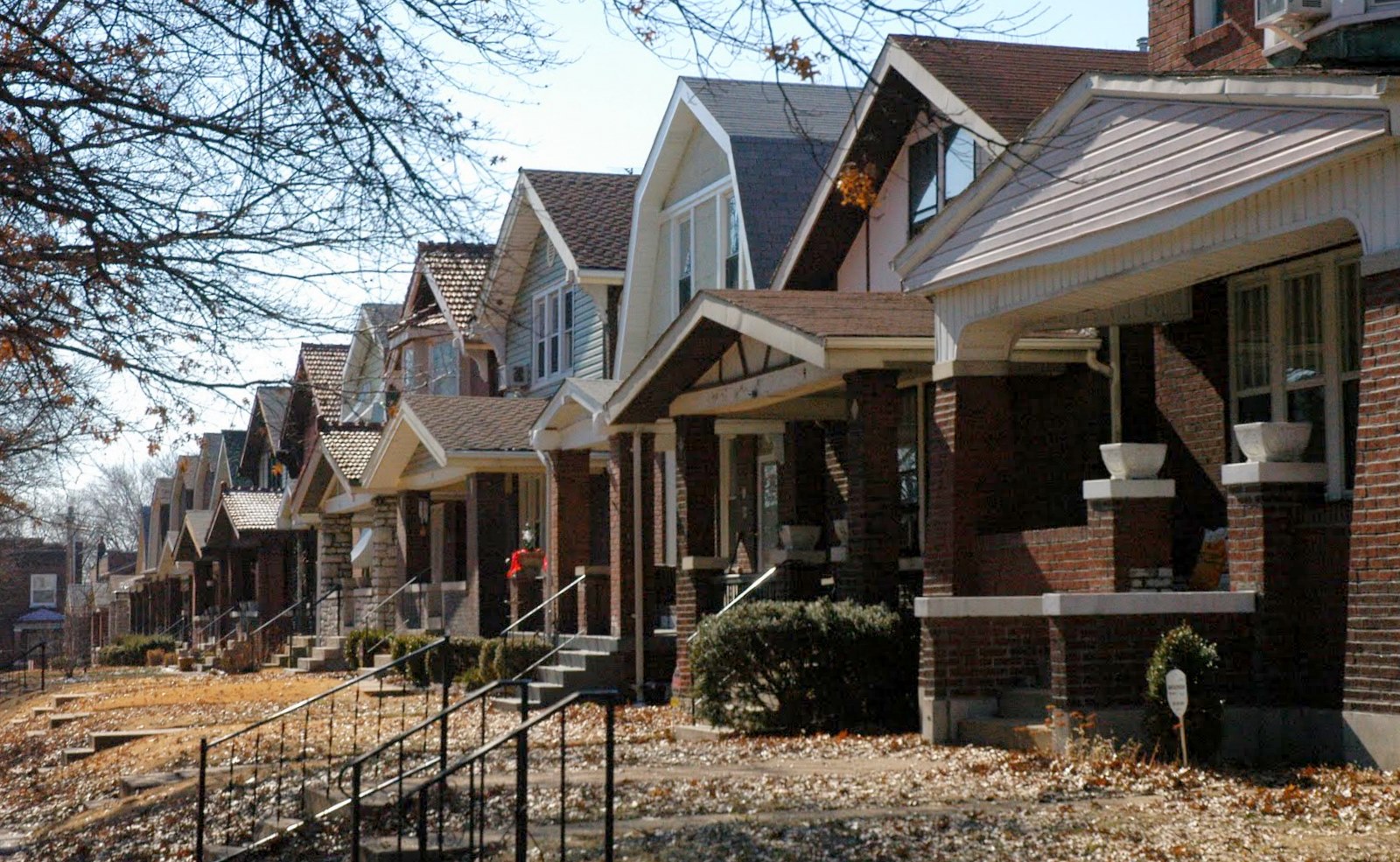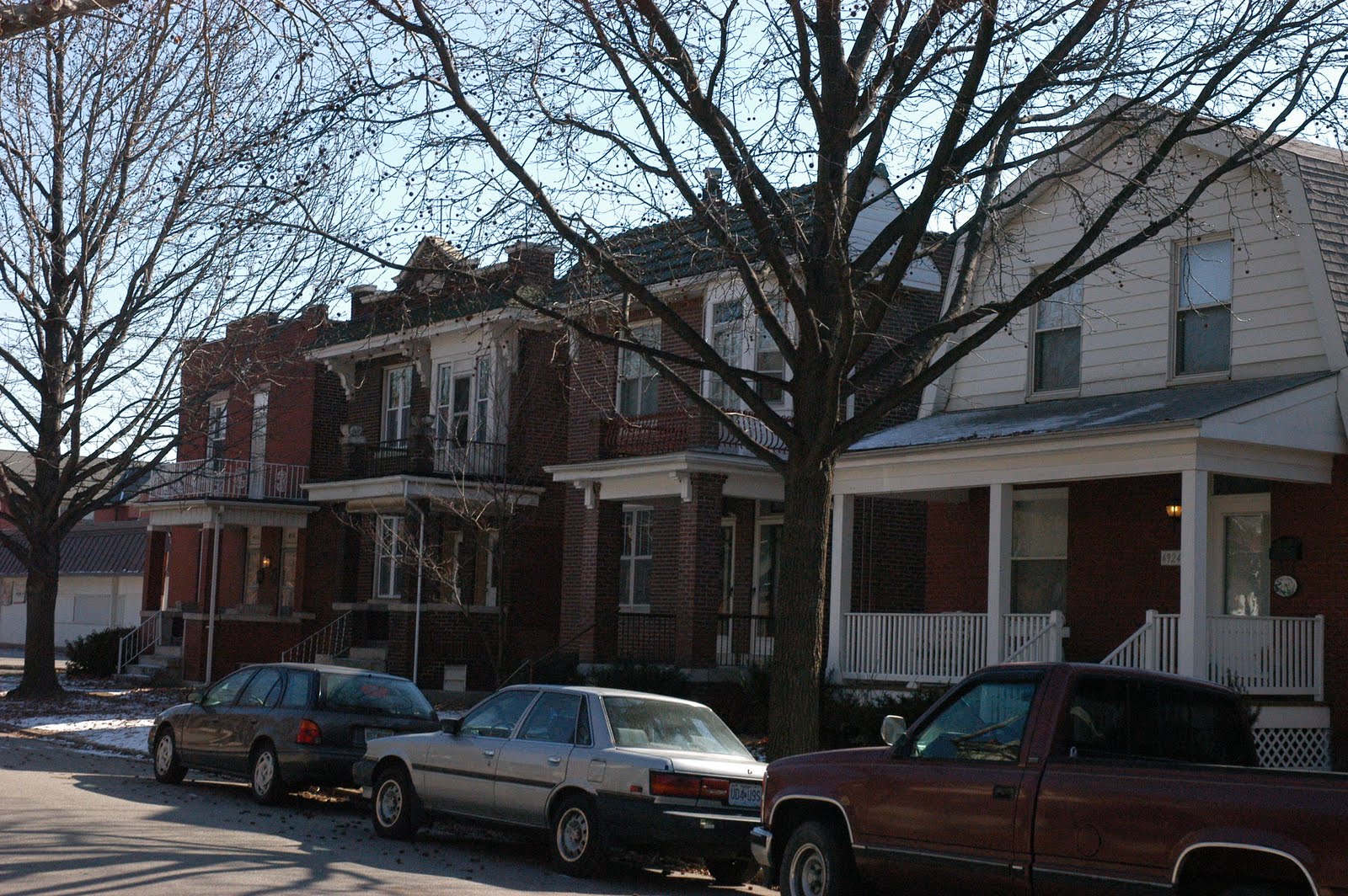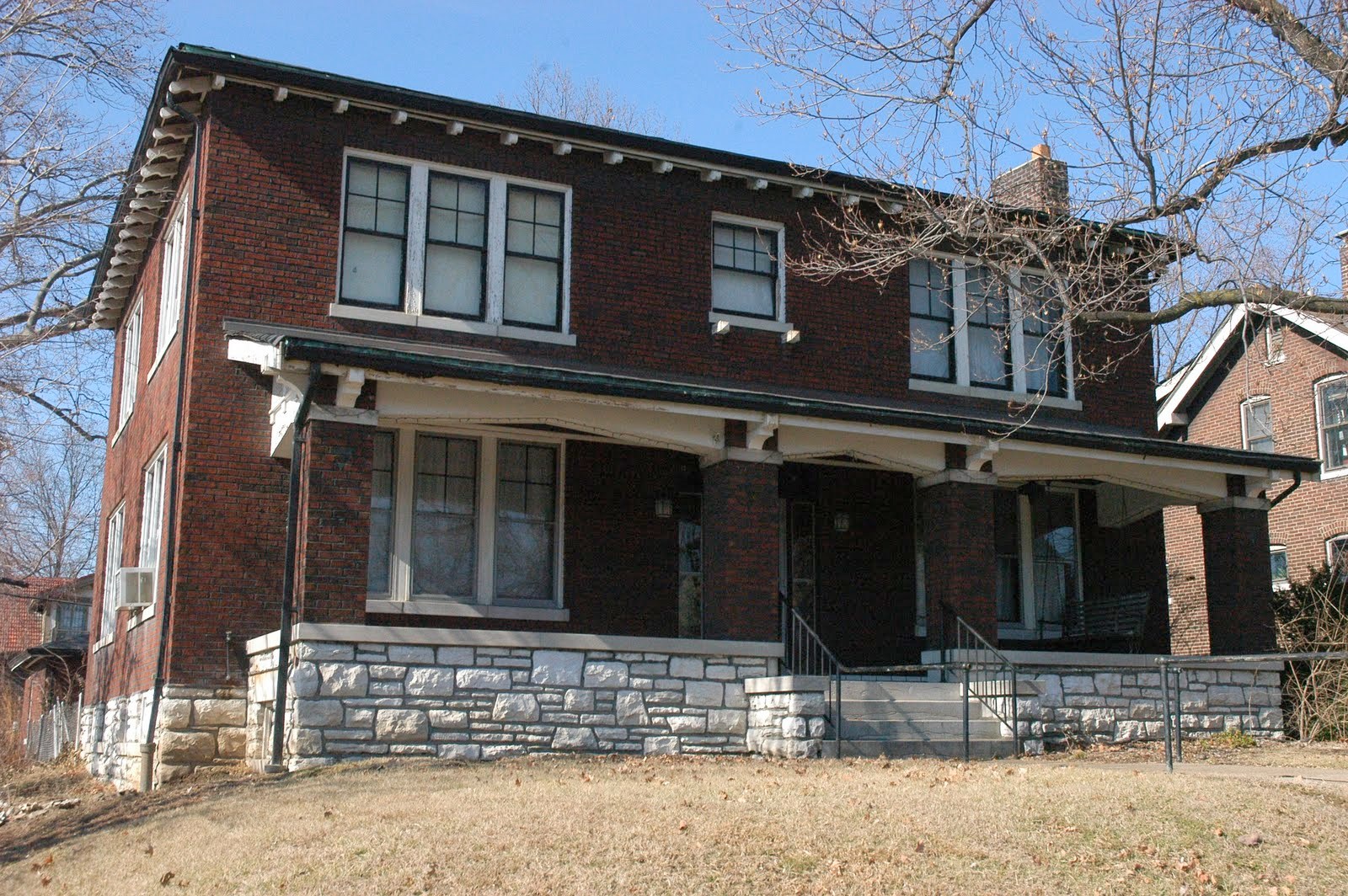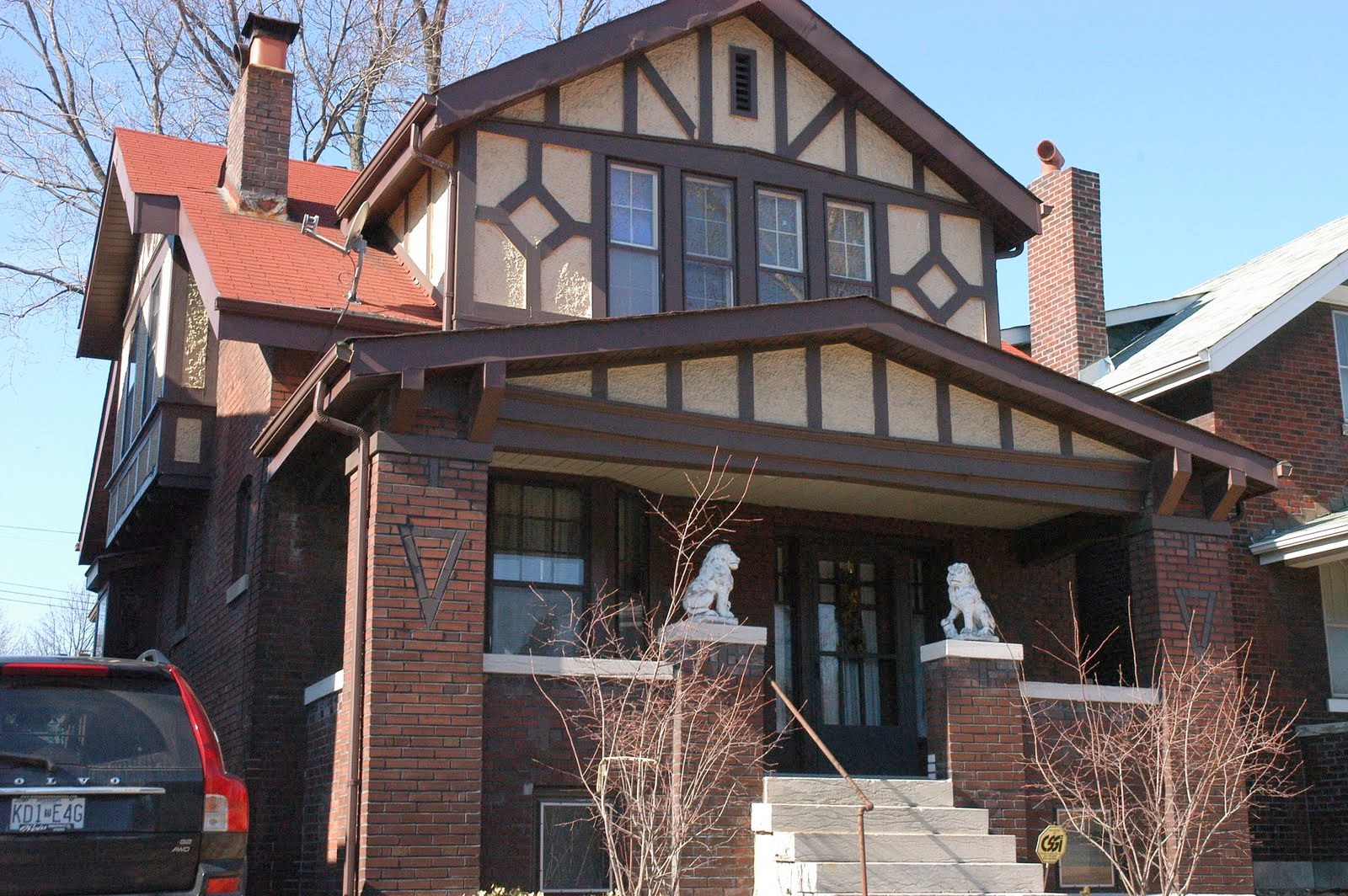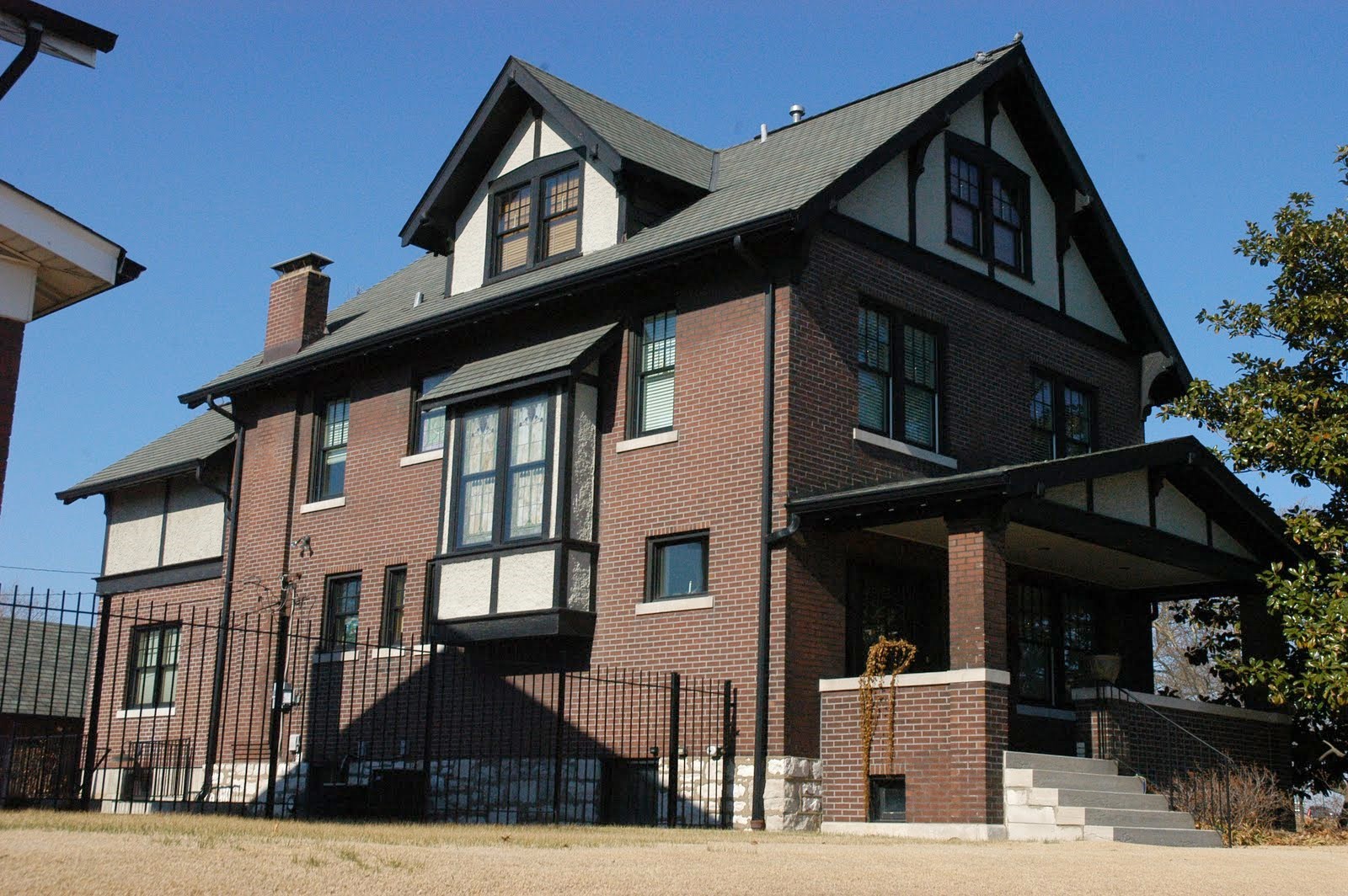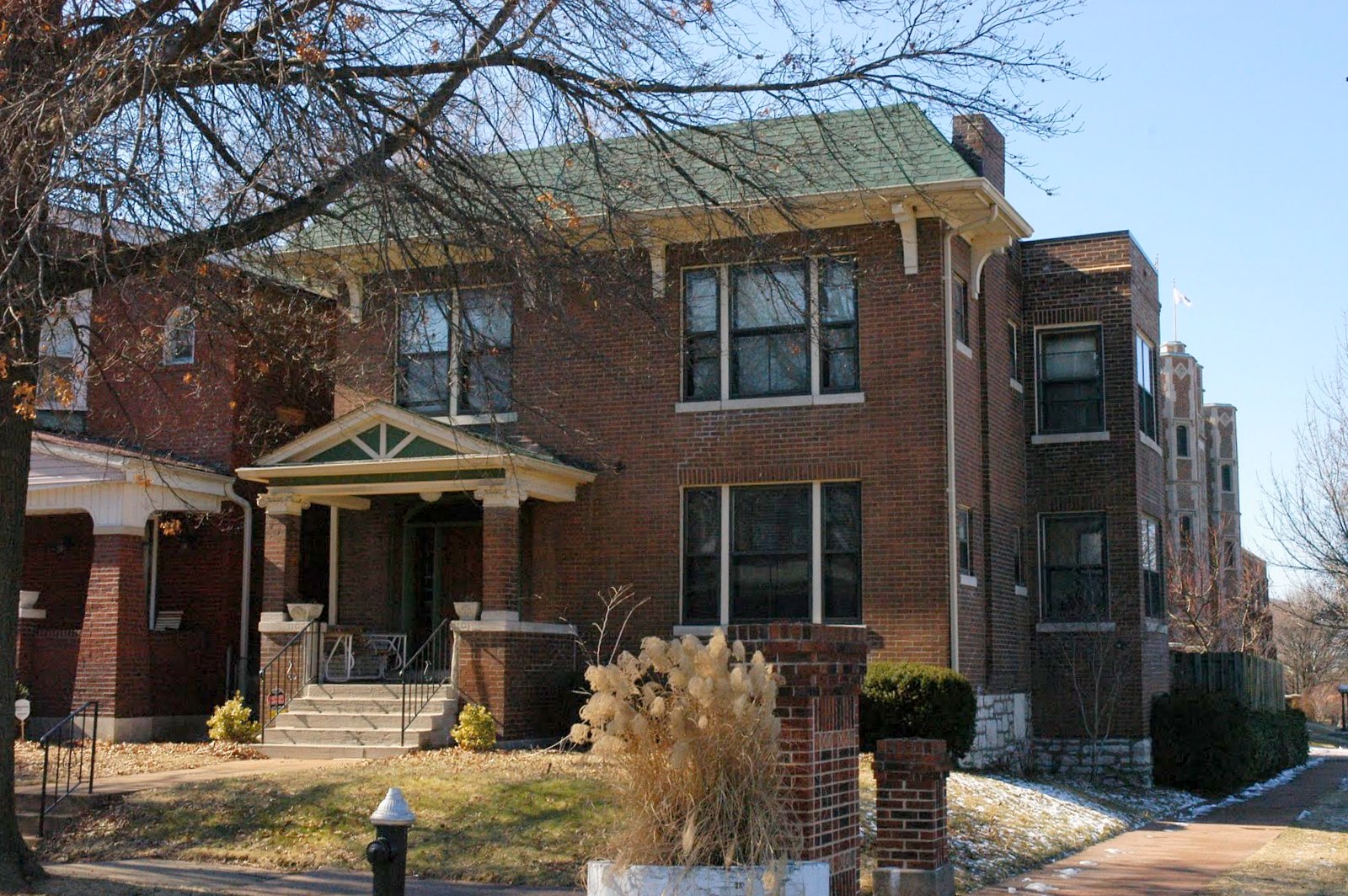 And here are some Dutch Colonials? I call them barn houses, and I really like them: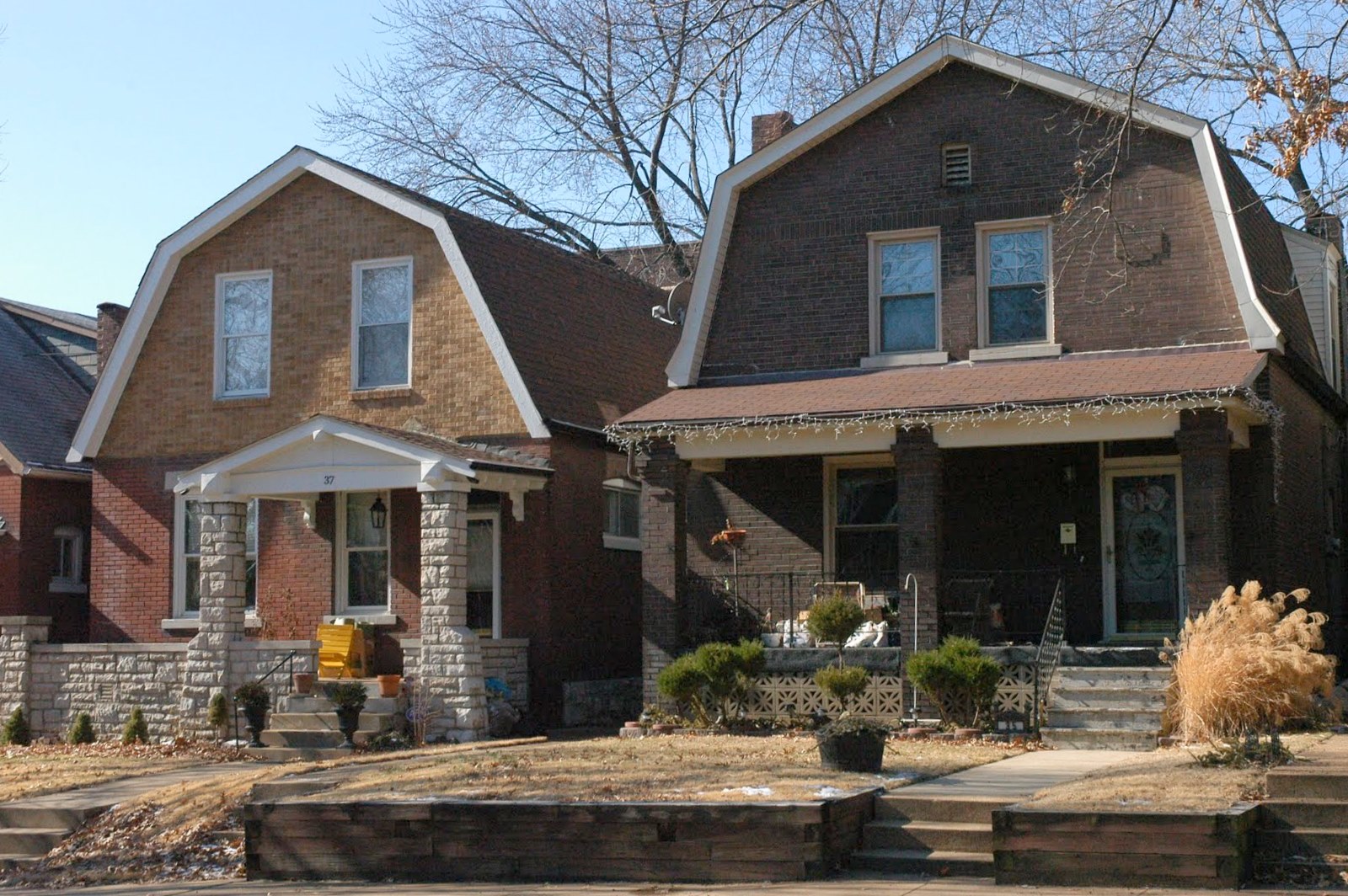 How about these cool angled entry doors: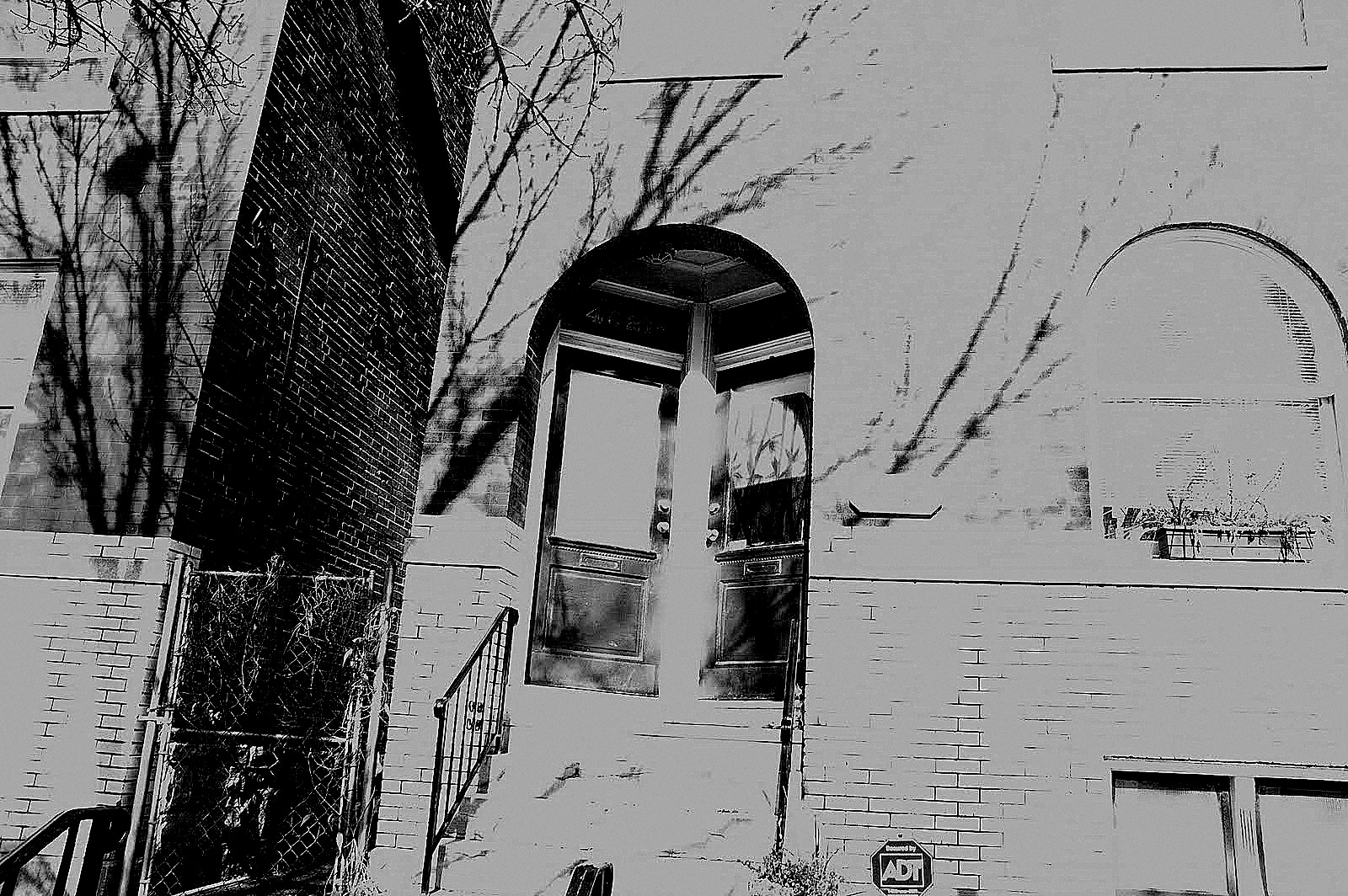 Many old St. Louis homes still have the coal chutes in place: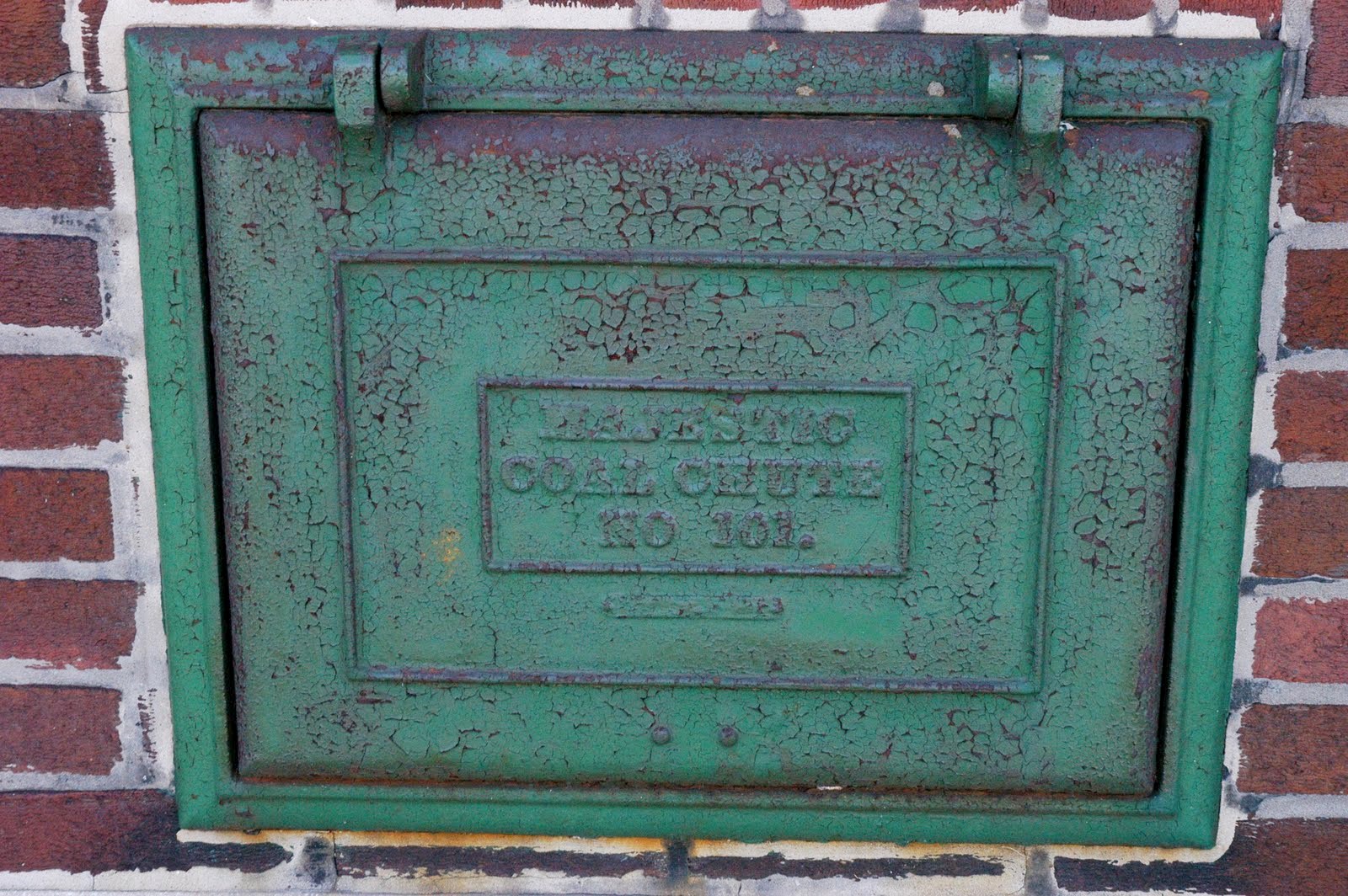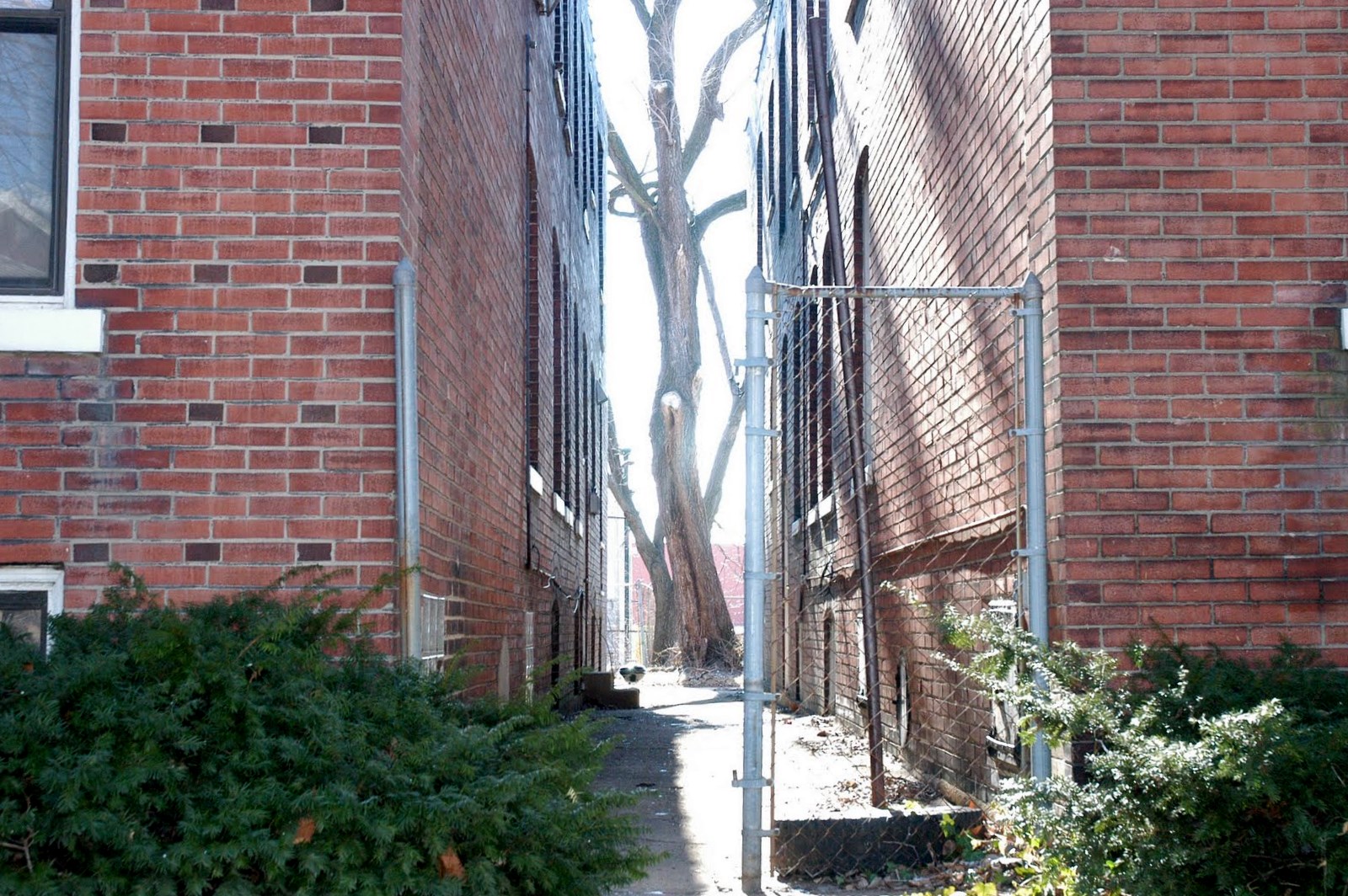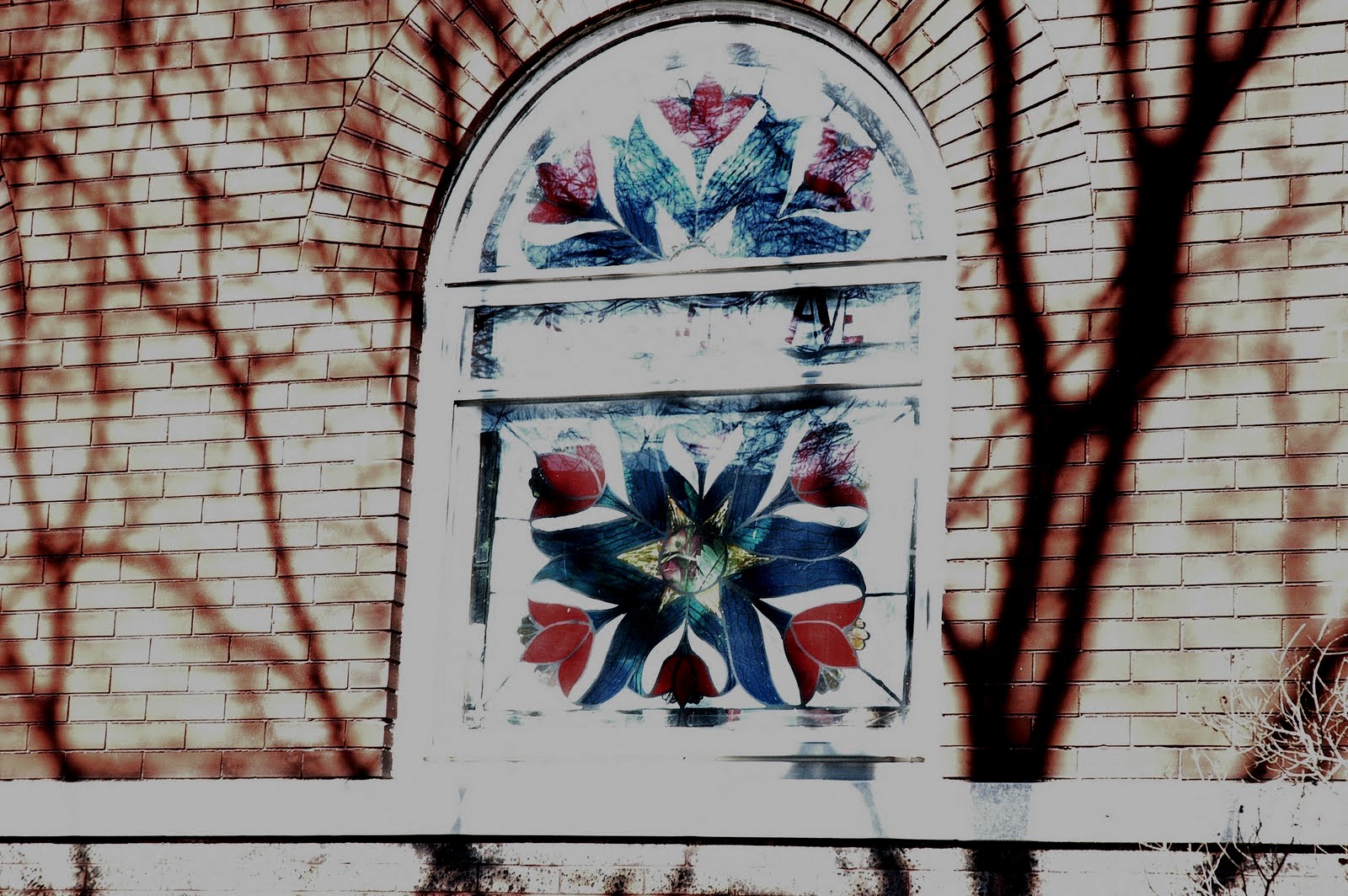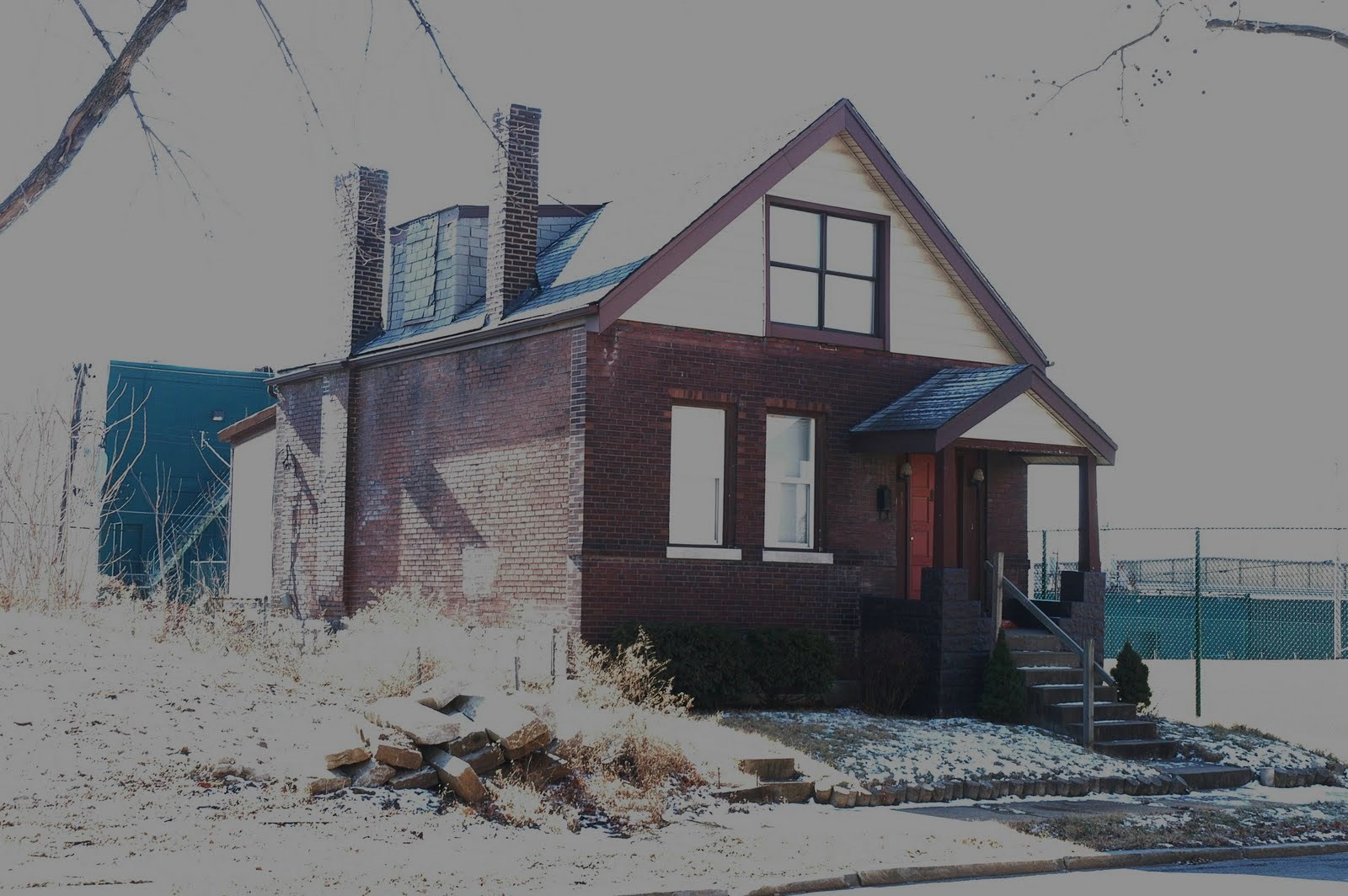 This could be a primo potters studio complete with open-air front patio for racoo firing/glazing (this suggestion is directed to my better half, the ceramist):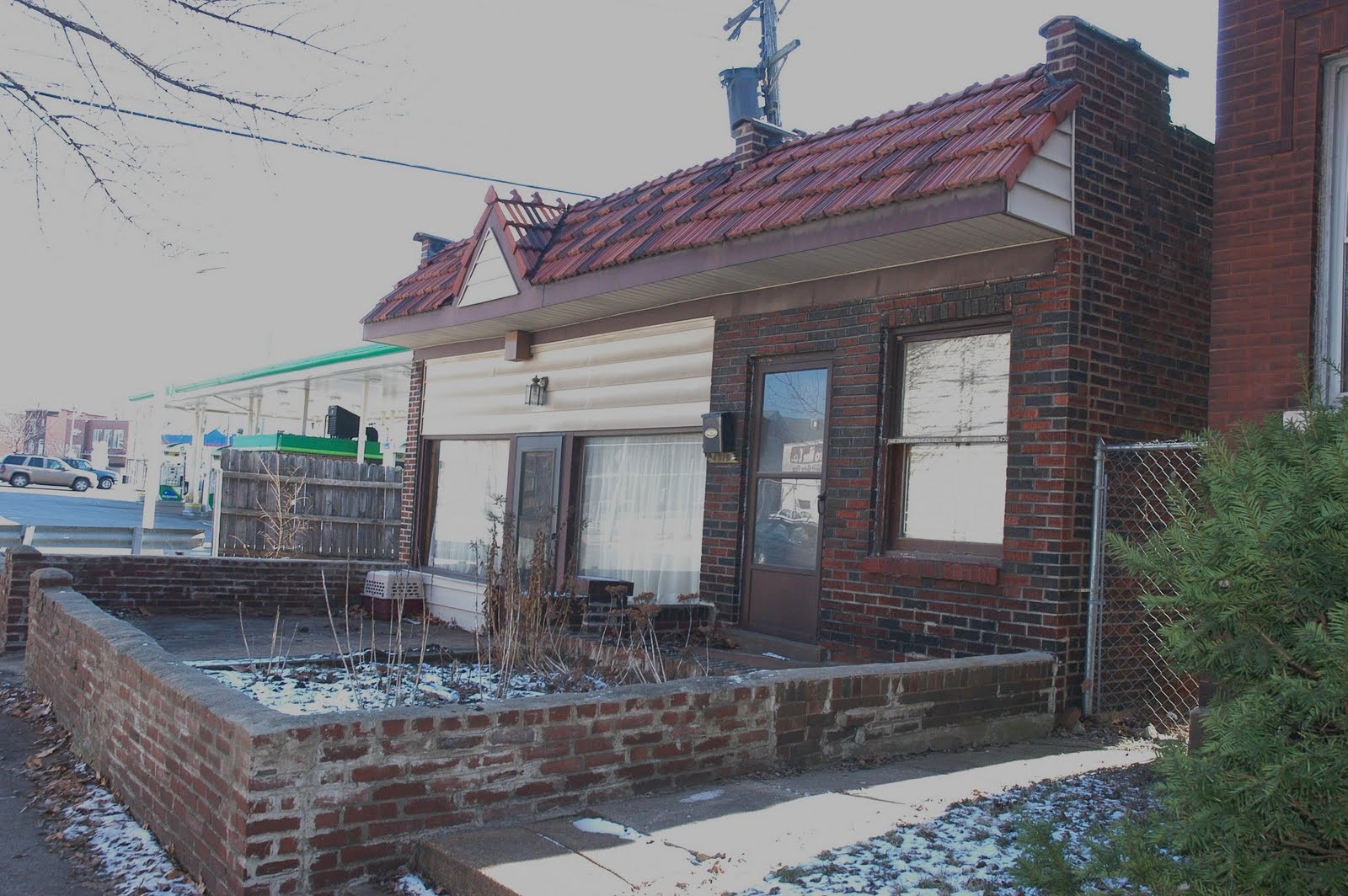 Also present is the Swedish National Society building erected in 1913, now housing an African hair braider's salon. You've probably seen this right along Kingshighway just north of Manchester.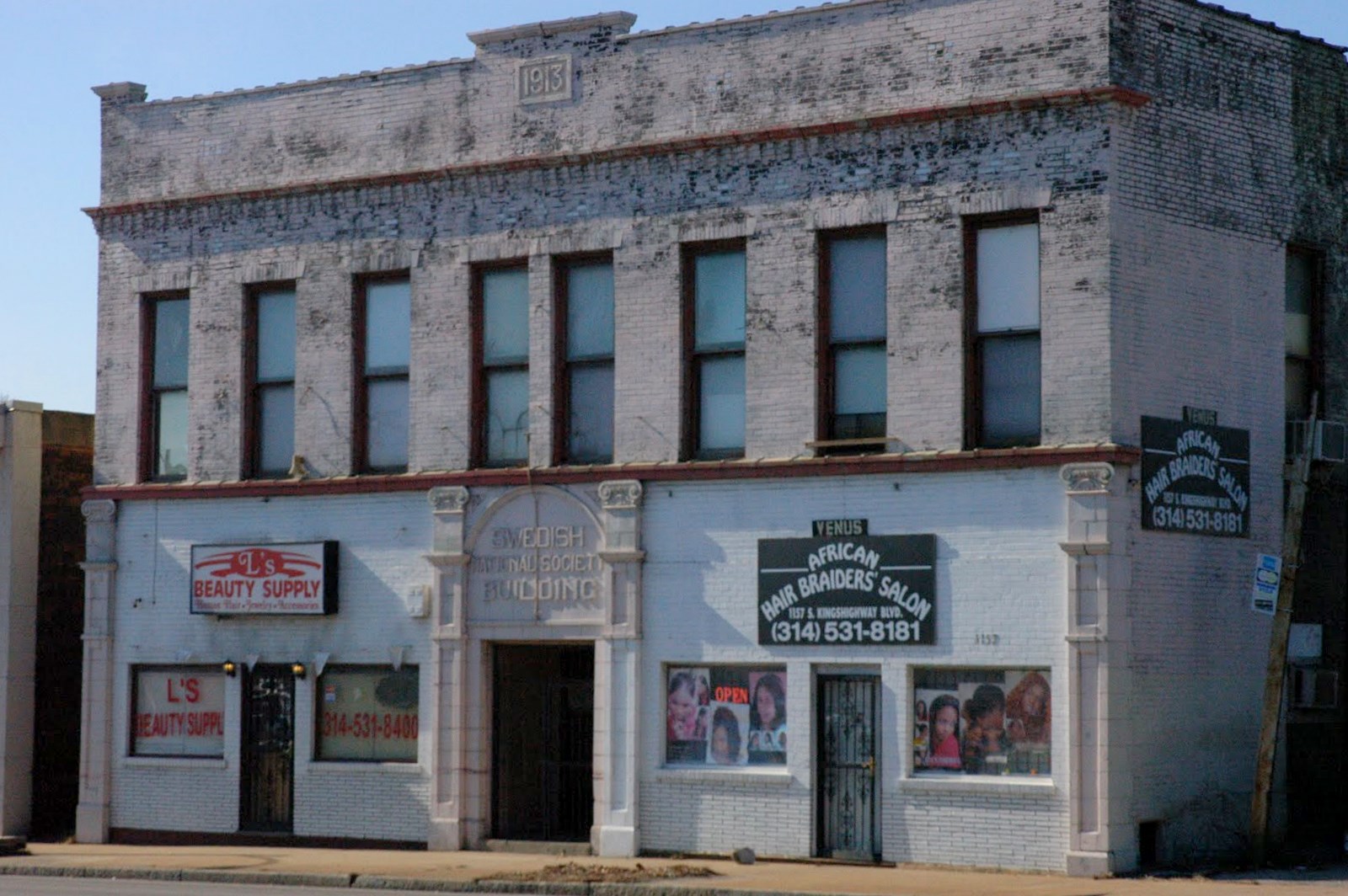 Kings Oak contains the Carol Gates Throop pet memorial park which is located along Macklind directly across the Humane Society. There are memorial hand and paw prints of the people, corporations and organizations that helped dedicate this park. There are brick paver stones that you can purchase to commemorate your beloved pet. And then there is the Vietnam Wall like monument (columbarium) where you can store your pets ashes. This one below is from former mayor and fire chief Clarence Harmon, his wife and pet Jo Jo: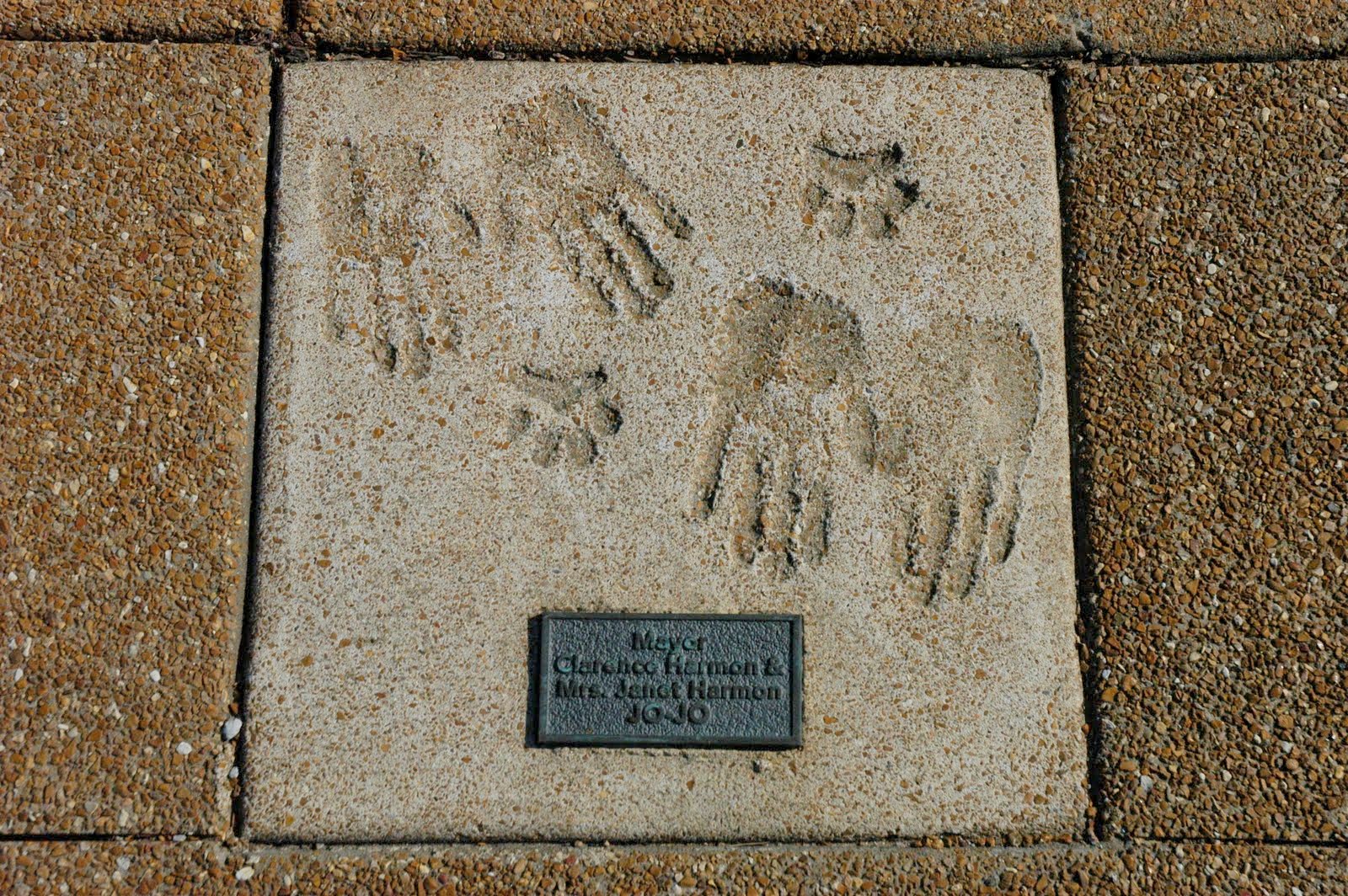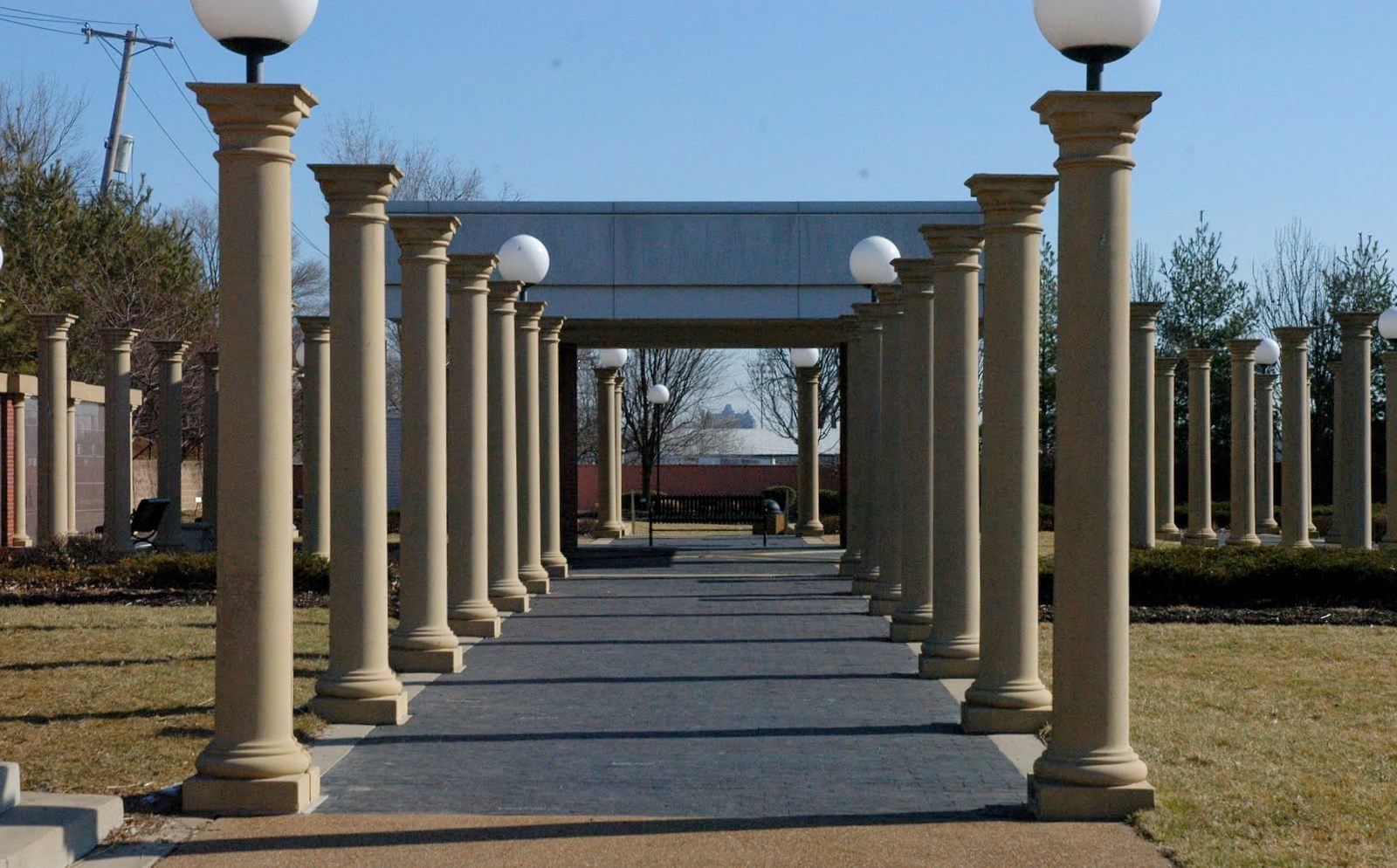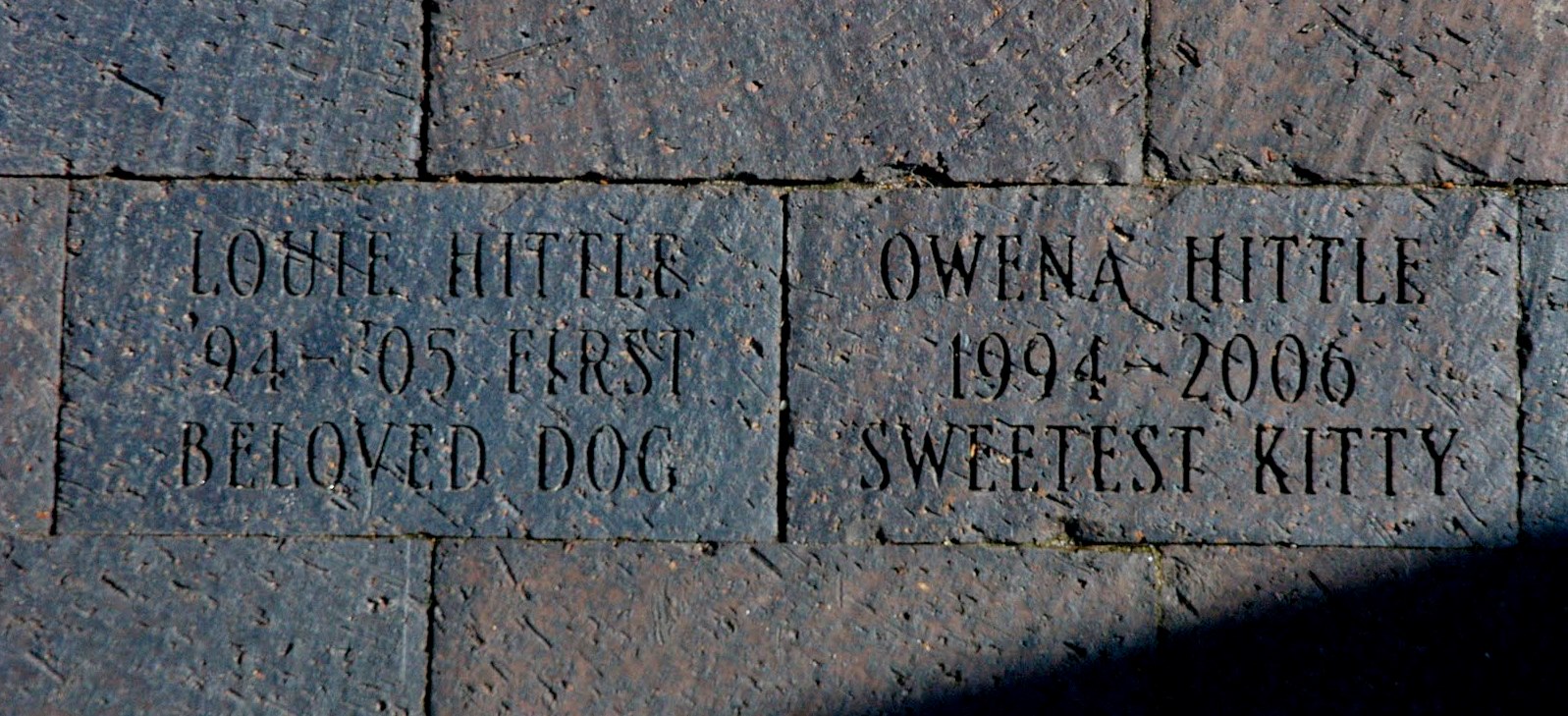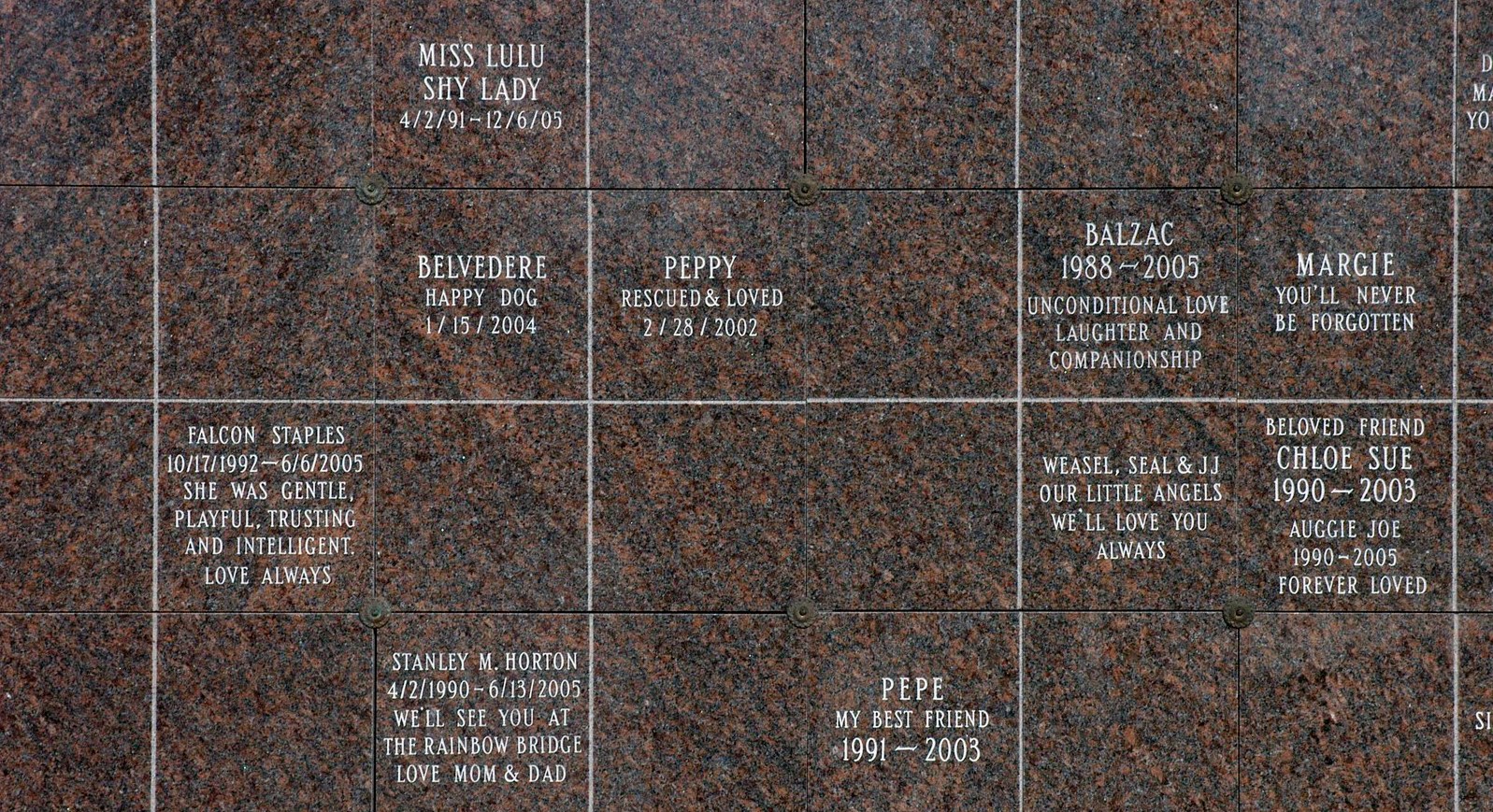 The Compton-Drew Investigative Learning Center directly adjacent to the Science Center also exists is Kings Oak: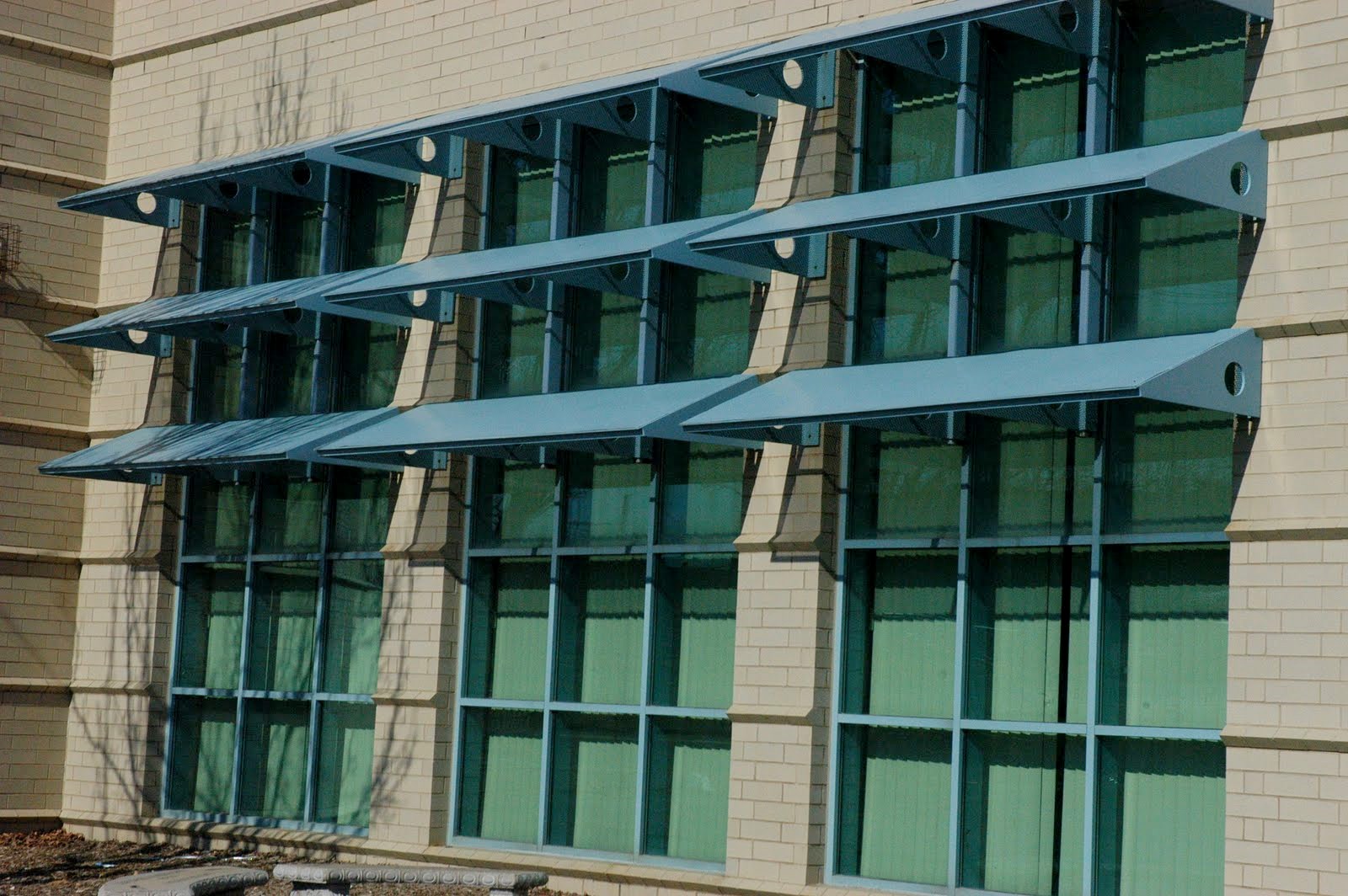 There are some really cool light industry scenes and warehousing building mixed in with the not so attractive metal shed-like contemporary structures. Here are some of the cooler ones: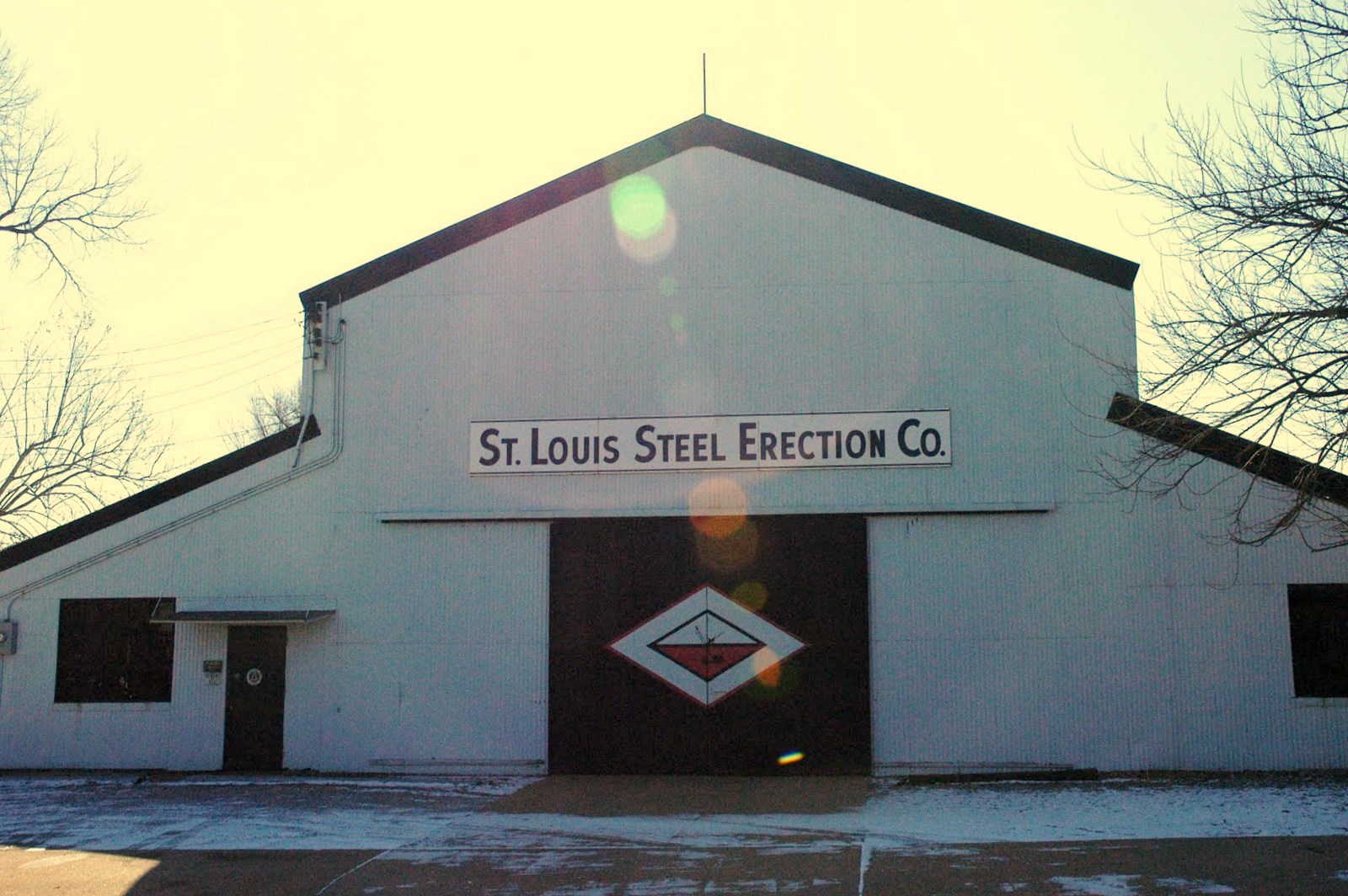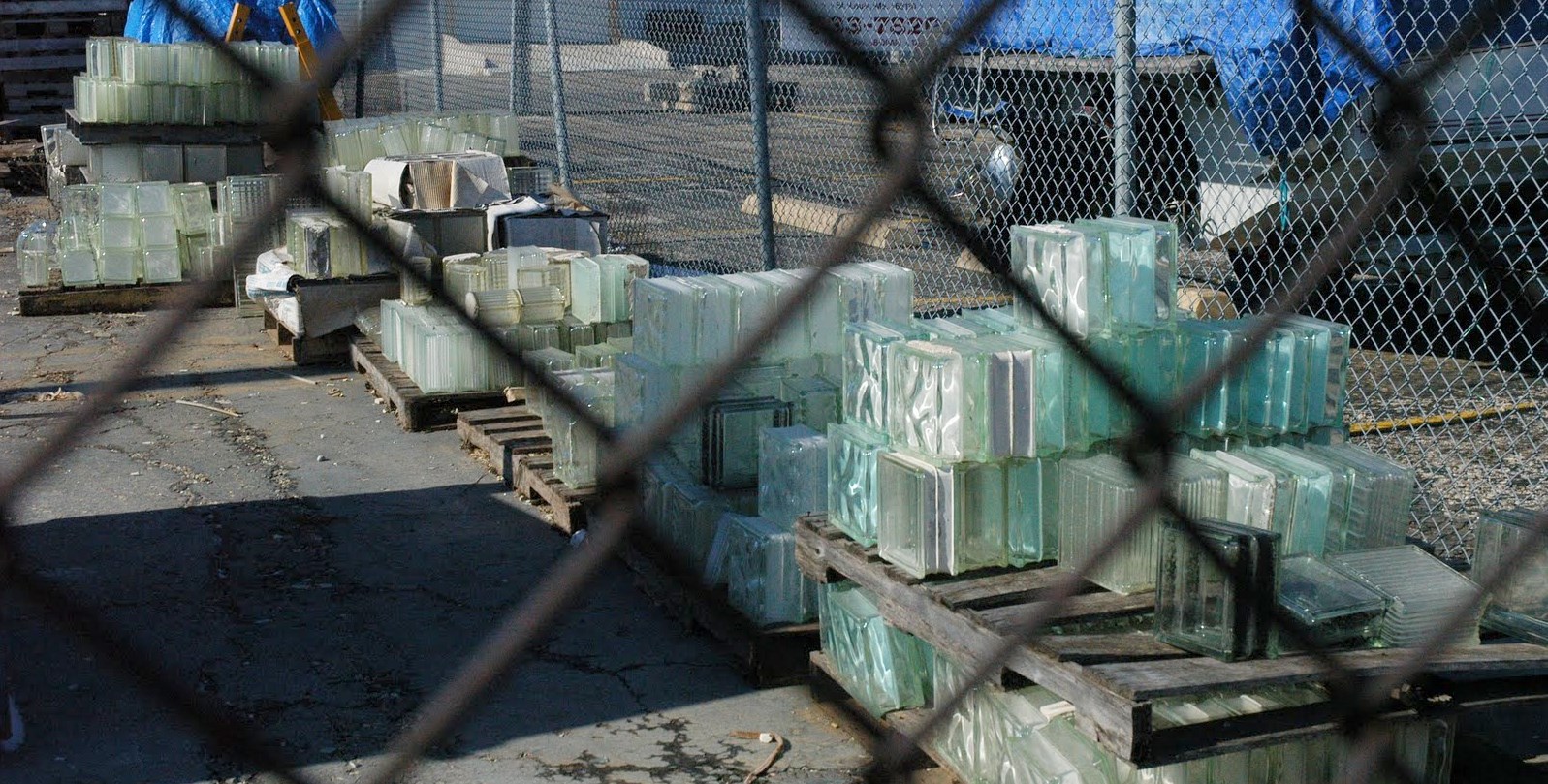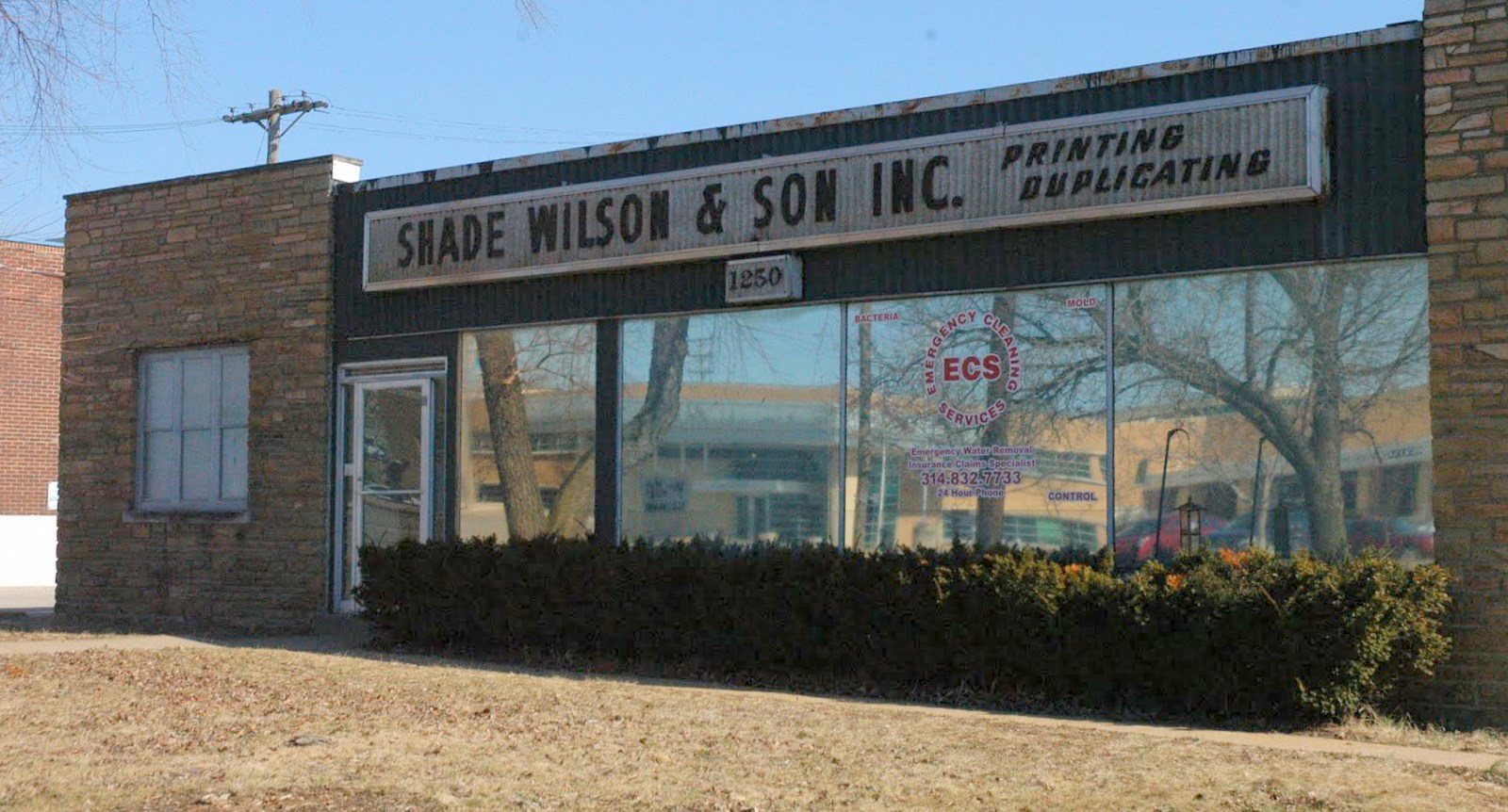 Former Vestal Chemical Company, now self storage warehouse: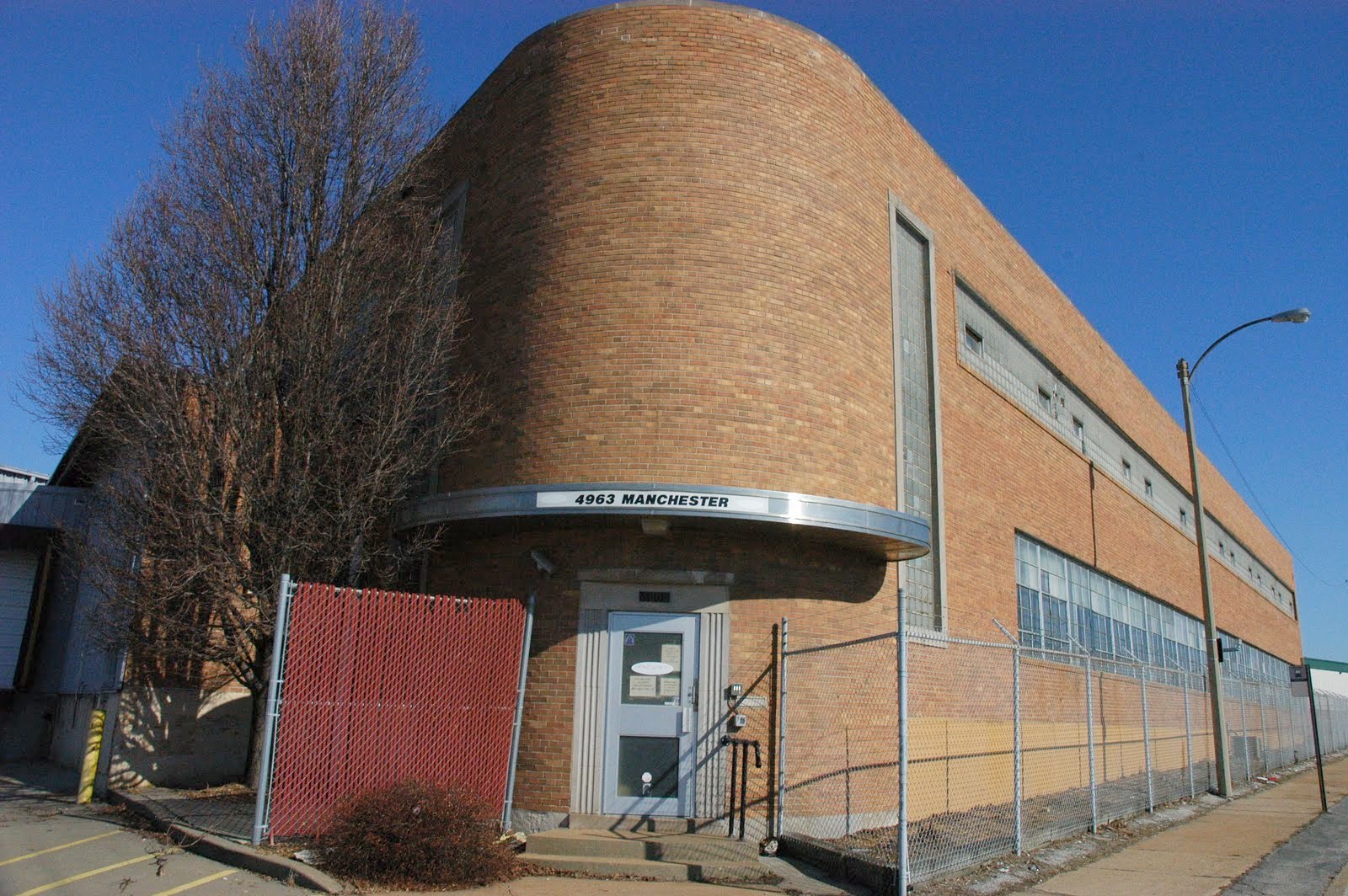 The former Koch Air mod building now vacated and owned by the St. Louis Science Center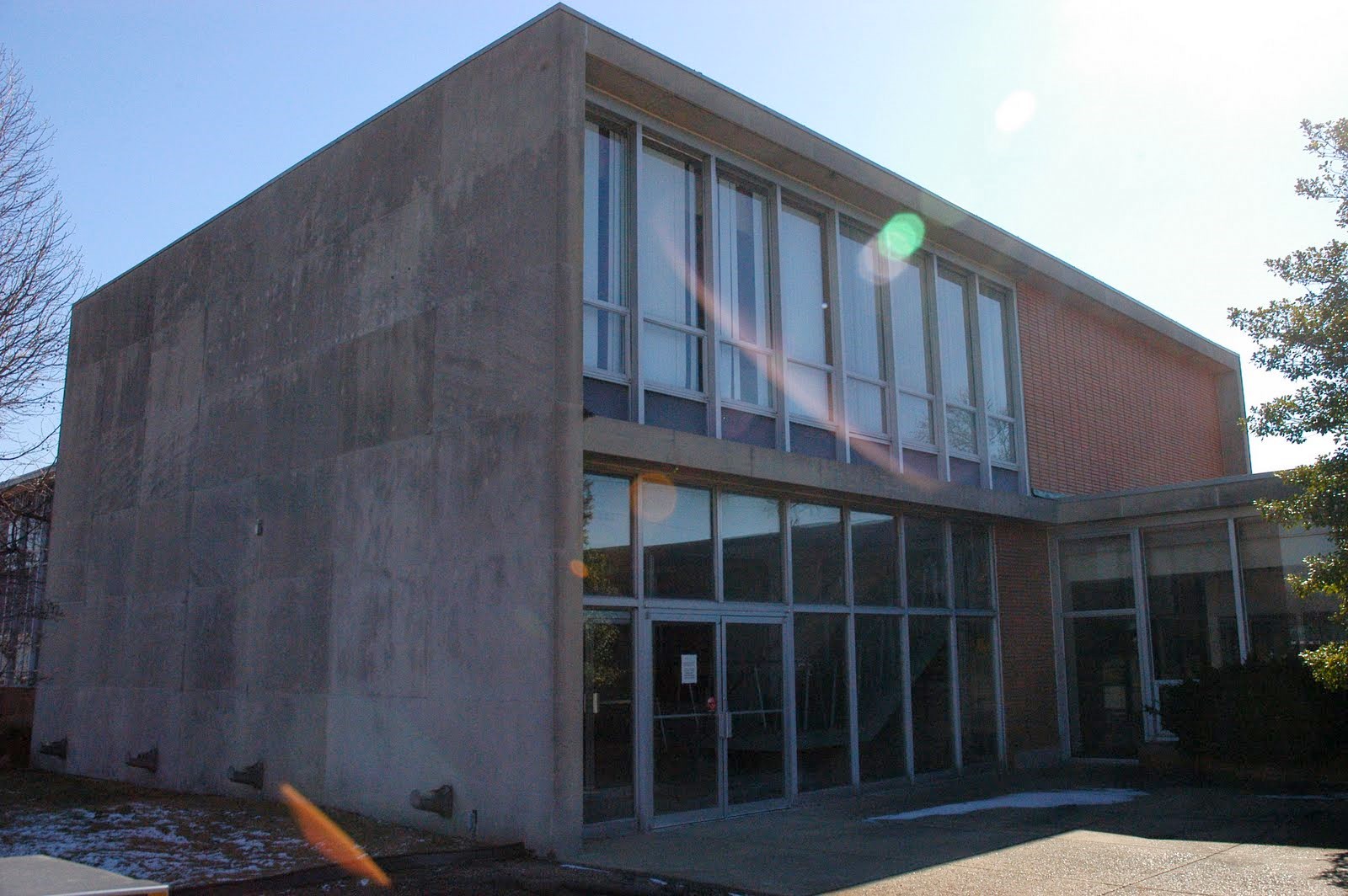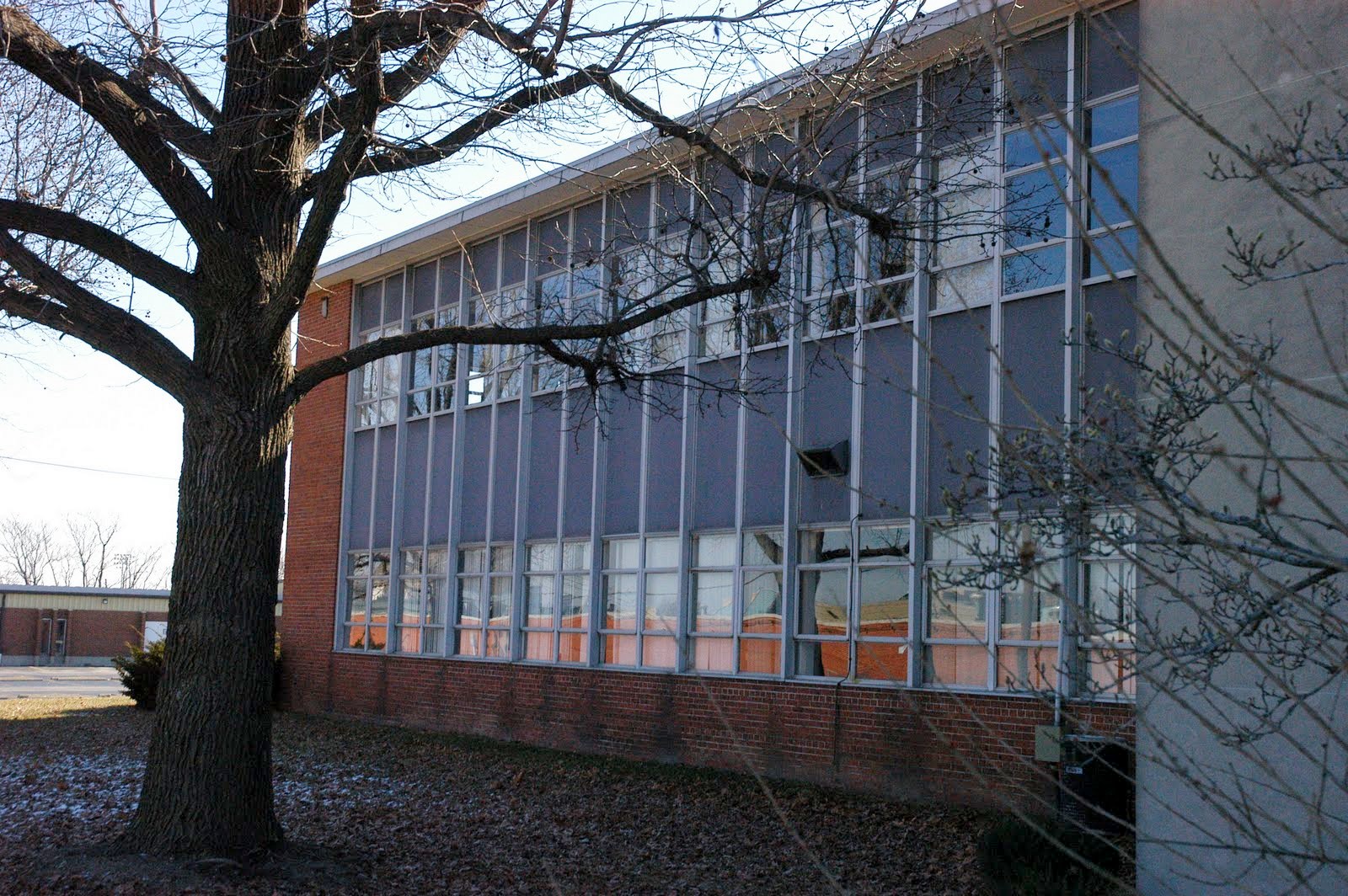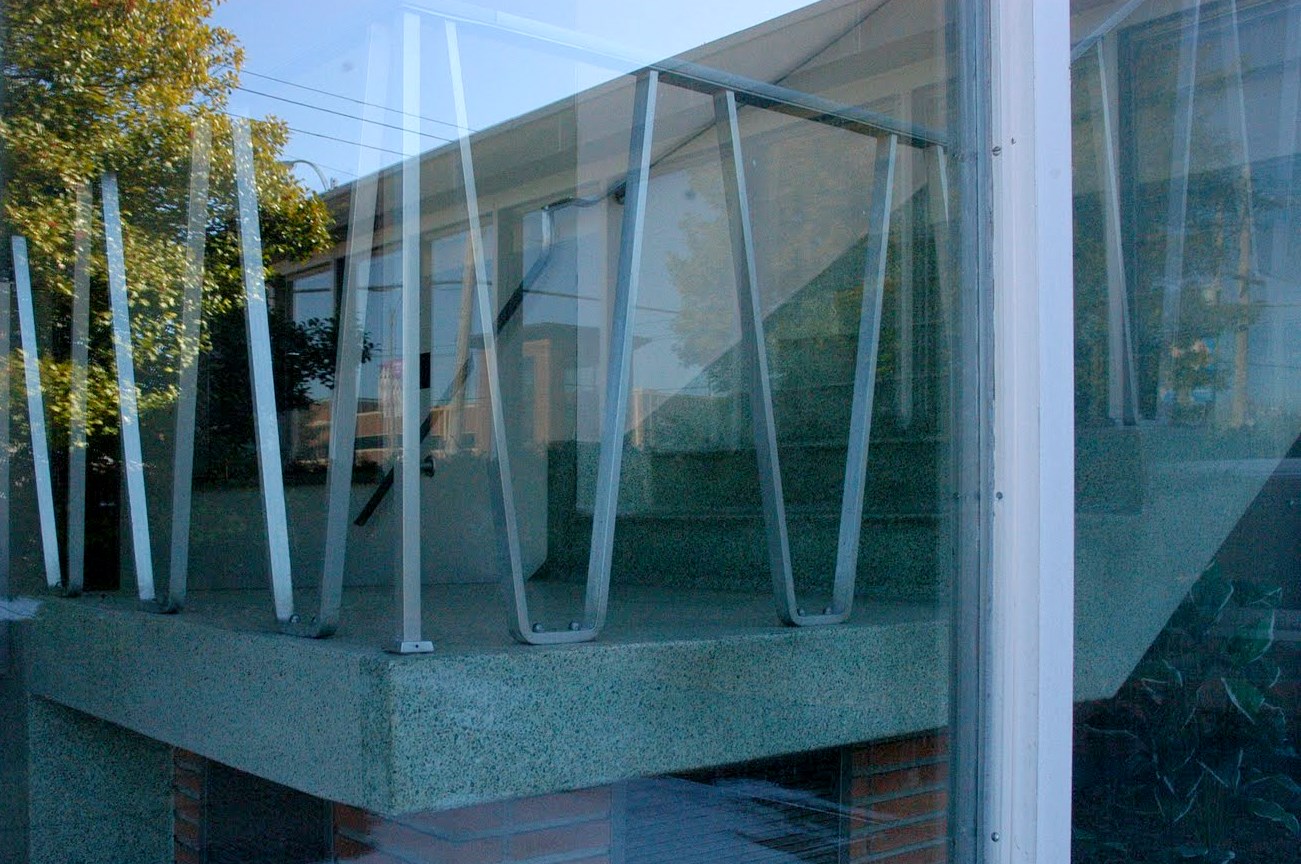 On to the next part of town…